Lone Star Movers LLC
Reviews
A Cross-Country Moving Company from Texas
A team of movers in Dallas with 15 years of experience that offers nationwide residential & commercial moving and storage services.
30 Trucks & Trailers on the Road Daily
15+ Years of Experience - A-rating with BBB
Nationwide Residential & Corporate Moves
Ad partner with Consumer Advocate
Bonded, Certified and Insured Movers
PROS
Specialized in Residential & Commercial Moves.
Personal Relocation Consultant Free of Charge
Moving Packages That Fit Any Budget
Nationwide Pick-Ups & Deliveries
Full-Service Loading and Unloading
Free Online Moving Estimates
CONS
Extra Charges for Special Services
No Option of Instant Moving Estimate
Lacking in Local Moving Options
Customers' Reviews

My move is done, and I want to thank these guys for making my transition into my new home as smooth as possible. It was nothing short of spectacular to have all of my things in my new place in less than a week considering the distance. The price I paid was also great. Job well done!
Paula Ullman



This is my second move with Lone Star Movers, and once again, I am thoroughly impressed by the calibre of their work, and their work ethic to match. These guys really know what they are doing, and it is a bit of a shame that I haven't used them for more of my earlier moves. They are affordable, they are organized, and they are proficient at what they do. They are definitely worth hiring!
Elvia Toro



Lone Star Movers is the most competent moving company I've come across for as long as I've lived in this state. My long distance move was a total success; the crew was able to overcome any challenges that came about. It was also affordable and my goods were delivered on time. I could not ask for more.
Terry Pendergraft


Moving Quotes
As far as getting an estimate is concerned, the Lone Star Movers website offers the option of filling out a short form on their website. It is a one-step form and takes no more than two minutes to fill out (zip codes, size of the move, name, phone number, and email address). However, rather than receiving an exact estimate, the form is forwarded to the company and you are contacted to discuss the details further. This offers the chance to answer additional questions in the process of getting a price for your move. On the other hand, an instant moving quote calculator would be much more practical to have. The company also offers the option of scheduling an in-home estimate, for those that have the time to plan out their entire relocation.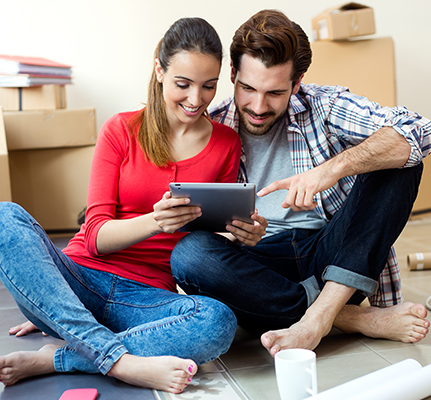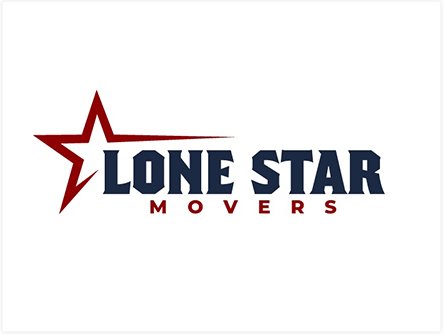 About Lone Star Movers
Lone Star Movers has over 15 years' worth of experience operating in the moving industry. With a volume of more than 30 trucks & trailers, dozens of teams of movers and all their combined knowledge, the company brings a lot of potential to each moving process. There are a lot of reviews from past customers that tend to describe Lone Star Movers as 'experienced, professional, and responsive'. Their appearance among the top choices of Verified Movers is based on the extent of the nationwide moving and storage services that this company offers, and the organized moving process they guarantee.
A Higher Presence in Residential Relocation
As a reputable cross-country moving business, Lone Star Movers appears to be well-versed in both residential and commercial moving jobs. However, their portfolio indicates a higher level of experience when it comes to residential moving work vs. corporate relocations. So far, the ratio goes in favor of moving households, with more than 70 percent of their work falling under the residential category. Packing and relocating household property – this represents the special focus of this moving business.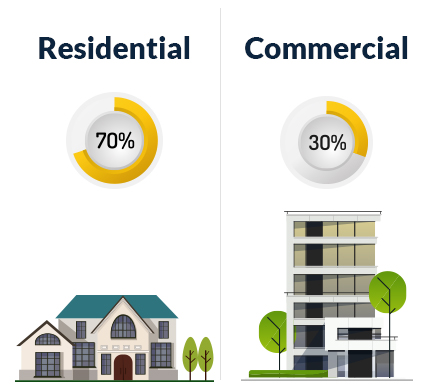 The Full Extent of Lone Star Movers Services
Lone Star Movers is a company that offers a variety of moving and storage solutions for the American client. Although lacking in local moving options, the company appears to make up for it with its nationwide relocation offer.
Interstate Moving
Lone Star Movers is a cross-country moving company with years of service behind it. Moving from one US coast to the other, from south to the north of the country – the company shows a lot of potential despite the relocation distance.
Residential Moving
As the larger part of the moving jobs they do on a daily basis, Lone Star Movers crews know their way around a household. However, bear in mind that there are specialty items for which you will be charged extra when it comes to handling (antiques, pianos, pool tables, sensitive equipment, artwork, fine china, etc.)
Commercial Moving
Although less accented than residential moving, there is credit to be given to Lone Star Movers when it comes to moving an office or business. With a volume of over 30 trucks and trailers, this moving business has the capacity to handle small and large-scale office relocation projects.
Storage Services
Lone Star Movers operates a large storage facility in Dallas, TX. With 24/7 security and climate-controlled units, the storage services that this company offers can offer an acceptable amount of protection and safety for belongings. The rental rates are above average, this is an acceptable option for most because of the easy pickup and delivery services that they can include. All belongings are raised on palettes and shrink-wrapped to ensure a secure storage environment.
General Impression

Advantage of Hiring Lone Star Movers
If you are a homeowner with a need for a cross-country relocation, Lone Star Movers is among the finer Verified Movers choices available. And their expertise when it comes to commercial moving needs don't fall much behind the residential ones. The company has a long history and is well-known, bringing experience and professionalism to the table. The moving crews are on time and have adequate moving knowledge and proper equipment. They appear responsive to clients and are always open for compromise when it comes to moving and storage needs. The storage solutions they offer are full-service and climate-controlled.
The potential flaws of working with Lone Star Movers
If you are looking for a local moving company, then this is definitely not the business for your needs. Lone Star Movers focuses their efforts on nationwide moving projects. Given that they lack a moving estimate calculator, it will take a phone call or a home visit to get a precise moving estimate for your move. Another matter to keep in mind is that the price of the move is not set in stone, as there are specialty items and services that cost extra.