If you plan on having a long distance relocation, and would like to avoid all the hectic, stressful, and time-consuming aspects that go along with it, we would suggest you hire a professional moving team. Namely, with experienced long distance moving companies Nebraska taking care of your relocation process, you will have the luxury of peace of mind. Just knowing that the moving industry's finest are making sure your belongings travel safely to your new location is bound to calm your nerves, and allow you to devote your attention to other things. Reaching these amazing teams is easy with Verified Movers guiding your way. This includes not only long distance, but also cross country moving companies Nebraska, in case you want to move further away. Make sure to check out our platform for useful information on moving companies in the Cornhusker State, and ensure a smooth moving experience.
Intrastate vs. interstate moves: Choosing the right one
You might have heard about both these terms before. They are both a type of long distance relocations, but there's a big difference between them. Intrastate moves are those that stay within the state lines. In this case, it would be a move across Nebraska, and that's what we're here today to help you with. On the other hand, interstate moves involve 2 or more states. Asking for interstate moving services would mean leaving Nebraska, and this is something that cross country moving companies Nebraska can help you with.
Nebraska has big issues when it comes to attracting movers from other states
The Cornhusker State has never been an exceptionally popular moving destination. The appeal of coastal states has always put Nebraska under the radar. Moving trends in this state in 2021 suggest that 56% of relocations that involved Nebraska were outbound, compared to 44% of inbound moves. Now, this is not great, but certainly not terrible. However, the reason why we stated that the State of Nebraska has big issues regarding this matter is that these trends are similar year after year. Even though some states, and some very popular ones like New York and California, have had worse moving trends in 2021, we can't talk about them in this context since only a few years ago, their moving trends were extremely positive.
Nebraskans are mainly leaving for better job opportunities and these are the states they're moving to the most:
Iowa
Colorado
Texas
Missouri
Georgia
Iowa took the first place quite easily since it welcomed more than 7,000 Nebraskans last year. Now, we'll shift our focus to moves within the Cornhusker State, since this is what you're here for. Let's see how two of the state's largest cities are rating in terms of attracting Nebraskans.
Nebraskans are slowly losing interest in Omaha
Omaha was the ultimate choice for every Nebraskan. But, that has changed lately. Omaha is still a great place to live. In our opinion, it's truly worth giving it a shot. So, what's the problem? Well, even though Omaha is affordable when you compare it to the USA average (5% cheaper) it is more expensive than the average in the Cornhusker State. So, with many places all over Nebraska that are more affordable than Omaha, the city started losing residents. This was most notable after the pandemic struck. And now, top movers in Omaha are relocating as many people as before, but there are fewer people moving in. Nebraskans, instead of choosing Omaha, at least as their stepping stone, are moving somewhere else directly, usually out of state.
That led Omaha to lose its status as a number one moving destination in Nebraska. Of course, here we're only talking about Nebraskans. People from other states still see Omaha as a top choice in the Cornhusker State. And now, here is a brief look into Omaha's moving trends. In 2021, 4,000 people decided that moving from Omaha to Lincoln is the right choice for them. Meanwhile, only 2,500 people went in the opposite direction. Omaha also sent around 500 people to Grand Island. However, here the situation is slightly better considering that the vice versa move was done by almost the same number of people.
The state's capital, Lincoln, is now the most popular city among Nebraskans
It was Omaha's title for years, but lately, Lincoln has become the most popular city among Nebraskans. The Cornhusker State's capital is growing steadily, it's become a big place with a population of almost 300,000 now, and it's firmly on the watchlist of every Nebraskan on the move. It's still very cheap too. The cost of living in Lincoln is 10% lower than the nation's average, and 3% lower than the state's average. So, it's cheaper than an average city in the Cornhusker State, and yet, offers much, much more. It has lovely weather with 4 distinct seasons, it's easily one of the most beautiful places in Nebraska, opportunities are plenty, and it's very safe too.
It gets most of its residents from Omaha, which we mentioned earlier. 4,000 Omahans moved here last year. The difference between inbound and outbound moves is huge since the gap is almost 1,500 people. However, that's not even the largest difference in terms of Lincoln's moving trends compared to other cities. With Grand Island, it is on a completely different level, at least percentage-wise. Over 1,000 people moved from Grand Island to Lincoln last year, and less than 100 of them went in the opposite direction. This gap is rarely seen in moving relations between any two cities in the United States.
Moving across Nebraska: How much will it cost?
Now, let's take a look at some average prices for relocations across the Cornhusker State.
Relocation between Omaha and Lincoln; $400 – $1,500 (53 miles)
Relocation between Omaha and Grand Island; $700 – $2,000 (146 miles)
Relocation between Lincoln and Grand Island; $500 – $1,800 (97 miles)
Relocation between Bellevue and North Platte; $1,000 – $2,500 (277 miles)
Relocation between Papillion and Norfolk; $600 – $1,900 (116 miles)
As you can see, with longer distances comes a larger price. And, that's normal. But, the distance isn't the only factor here. Long distances moving companies in Nebraska formulate a price based on some other things too like the weight of your shipment, the number of items you're transporting, the moving date, insurance coverage, special services you ask for, etc. So, in order to give you the closest prediction, we would have to know all this information. You can share it on our website through our quote calculator option, and we'll be happy to give you our estimation.
Know how to recognize reputable long distance moving companies Nebraska
It's never easy to hand over all your valuables and earthly belongings to complete strangers to handle. After all, you need assurances that nothing will get damaged or, even worse, go missing. So, how can you be sure? Well, one good idea might be to explore the qualities of experienced long distance moving companies Nebraska. And so, here are some criteria that you can use to your advantage when you consider potential experts for the upcoming migration:
Credibility as a foundation pillar. Reputable Nebraska movers need to be able to instill trust. And that only comes with certain verifications and testimonies that our website can offer.
Affordability always speaks highly of long distance moving companies Nebraska. What good are the ideal residential or commercial movers if you can't afford them? But, don't go with the cheapest ones either, if the price is too good to be true.
Extensive knowledge and professional demeanor. You need professionals with expertise in the moving industry. Entrusting your belongings to a company that isn't reputable brings severe risks to the table.
Finally, maybe the most important thing you can do to make sure that certain long distance movers in Nebraska are worthy of your trust is to check the licenses. These companies are regulated on the state level as opposed to cross country moving companies which are regulated federally. So, you can check if the company has obtained all the necessary permits at the Nebraska Public Service Commission. Since this is quite easy, there's no reason to skip this step.
A few tips for relocating with long distance moving companies in Nebraska
Relocations are difficult to navigate and people often tend to get lost in the process or forget some very important thing. That's why we wanted to share a few tips, so let's jump into it.
Ask for a free moving quote – All reputable moving companies will give you a free quote for your move. So, make sure not to close the deal without checking out the competition. Asking for a few quotes offers you an opportunity to choose the one that suits you the most and not depend on one company.
Ask long distance moving companies Nebraska for low-rate moving days in their calendar. Focus on mid-week days and the last week of the month, since this is the time when the relocations are least expensive
The packing and unpacking fee comes in addition to moving fees. So, have all of your belongings carefully packed and ready when the movers show up. If you can, unpack all of your belongings yourself after the move.
Get rid of some things you no longer need – Most long distance moving companies Nebraska charge by the weight of your shipment, as well as a total number of items, so It'll cost you less if you're moving fewer things. Therefore, get rid of something that's of no use to you anymore.
The importance of reviews when choosing a company to relocate with
Making sure that the team of long distance movers Nebraska you're hiring is reputable and trustworthy is crucial. There are many ways to check this, but usually, the best way to approach this is to combine these ways into one proper background check. No matter where you start, reviews should be checked sometimes along the way. Verified Movers recognize the importance of honest testimonials, which is why we have made them available on our website. Additionally, each review goes is thoroughly checked in order to provide you with nothing but honest opinions of other people. So, feel free to browse through Verified Movers reviews and make your search for a trustworthy moving team in Nebraska more efficient.
Explore our platform and find your ideal moving team
With the help of our database filled with long distance moving companies Nebraska, you will have easy access to companies that meet your requirements and possess all these traits. With over 21,000 companies in our database, rest assured you'll be able to find such movers.  Feel free to use all our resources and start preparing for the journey across Nebraska right away. Also, if you're in need of any moving advice related or non-related to moving companies, check out our blog where we shared various relocation guides that might be able to help you.
Pack your belongings and organize everything in advance to avoid stress
Have you been searching for the right long distance moving company in Nebraska that can provide you with packing services? Verified Movers and its team can connect you with moving experts who can provide packing supplies and services. Long distance moving companies Nebraska can assist you on every step of the long distance way, offering you top-notch customer service. If you want to be sure your belongings are properly packed and transported make sure to get organized on time, well before your moving day comes. After you learn some packing secrets, this process will be short and sweet!
You can expect a lot of services from long distance movers in Nebraska
There are a lot of things that one could count as essential traits for expert long distance movers Nebraska. One of them is surely their rich offer of services. Moving services are very important for the quality of your move. They are essential in creating a unique and customized experience for every client. Normally, not all companies are offering the same things, nor are they offering all the services you need. That's why you have to dig a bit deeper in order to find a company that's both reputable and that can provide you with all the moving services you seek. So, think about what you need before giving a call to long distance moving companies Nebraska. Meanwhile, we'll introduce you to the most common services out there.
Residential moving (local, long distance, cross country, and international)
Commercial moving (local, long distance, cross country, and international)
Packing services
Storage services
Fine art moving
Senior moving
Junk removal
Piano moving
White glove moving
With a sheer amount of services at your disposal, your trip across Nebraska can truly be memorable and silky smooth. Besides residential and commercial moving, which are the two basic services, packing services are being asked for the most. You can leave packing to your moving team and save a lot of your time and nerves.
Relocating with long distance moving companies Nebraska takes a lot of weight off your shoulders
Our team at Verified Movers wants to help you make your long distance move smooth, and in order to do so, we're helping you find companies you can truly rely on. You want long distance moving professionals that can handle business and residential moves to all Nebraska cities. Reliable residential and commercial movers can help you every step of the way. From planning and organizing to finally moving your belongings to your new address. You should consider hiring long distance movers if:
You need some assistance and your move seems too complex to handle on your own
You want to avoid overspending and hidden moving costs
You aren't sure how to handle your long distance move in Nebraska
You want on-time delivery
The best way to find reliable long distance movers Nebraska is by conducting proper research
You don't have to be nervous when it comes to searching for trustworthy moving companies Nebraska. Just be patient and careful during the research. The list of long distance movers in Nebraska is long, but when you do thorough research, you will easily find the properly licensed and adequately insured moving company. Feel free to use our database and you will be able to find a team that matches your needs.
Long distance moving companies by cities in Nebraska
If you don't have enough time to browse through all the moving companies operating in Nebraska, we have a simple solution. We have sorted them based on the cities they're operating in. So, simply look for those who are near you and expedite your hiring process.
FAQ
As we are getting ready to wrap things up, we wanted to mention a few questions that most people wonder about at some point in the moving process. These will be related to working with professionals. However, as we said earlier, if you have any other dilemmas, it's likely that you're going to find an answer to them on our blog.
How long does it take to move across Nebraska with professionals?
In most cases, the relocations across Nebraska won't take longer than 2 weeks or 10 business days. Additionally, if the two places you're moving between are fairly close to each other, it may take 5 business days or less.
What is a full-service move that some long distance moving companies in Nebraska are offering?
A full-service move gives you a chance to enjoy your relocation completely. It is a service designed in such a way that you don't have to lift a finger. Your long distance movers Nebraska will take care of virtually anything. However, this is also the most expensive option out there. But, we highly recommend you take this opportunity if the money is no issue.
Where can I file a complaint?
You can contact the Nebraska Public Service Commission, but also a few other agencies such as the Better Business Bureau (BBB). The important thing is to do it sooner rather than later. In most cases, you have six months after the relocation to file a complaint, so don't procrastinate.
Are long distance movers in Nebraska going to notify me before they come?
Yes, you will get a 24-hour notice before the arrival of your moving team.
When is the best time to relocate across Cornhusker State with professionals?
In terms of the weather, you have nothing to worry about. Nebraska is a friendly state for relocations regarding this matter. So, you can choose pretty much any month you want. However, bear in mind that prices are more expensive during the summer (July especially) since this is when long distance moving companies in Nebraska are most busy.
Verified Movers has your back all the way
Not only will we go the distance in order to help you find long distance moving companies Nebraska for your particular situation, but we also step forth with quality moving advice. Our website has various moving tips, all geared toward helping you go through your relocation process in a smooth, stress-free, and successful way. Explore our platform, and make sure you are ready for this big step in your life. Verified Movers is here for you, and your convenience. Check out our platform and enjoy your move across Cornhusker State!
Facts About Nebraska
01. Main Information
Popular Cities
Omaha, Lincoln, Grand Island, Kearney, Bellevue
US Senators
Deb Fischer, Ben Sasse
State Website
State Moto
Equality Before the Law
State Nickname
Cornhusker State
02. Geo Population
Area (sq mi)
77,358 sq mi
Total Population
1,951,996
Highest Elevation
5,424 ft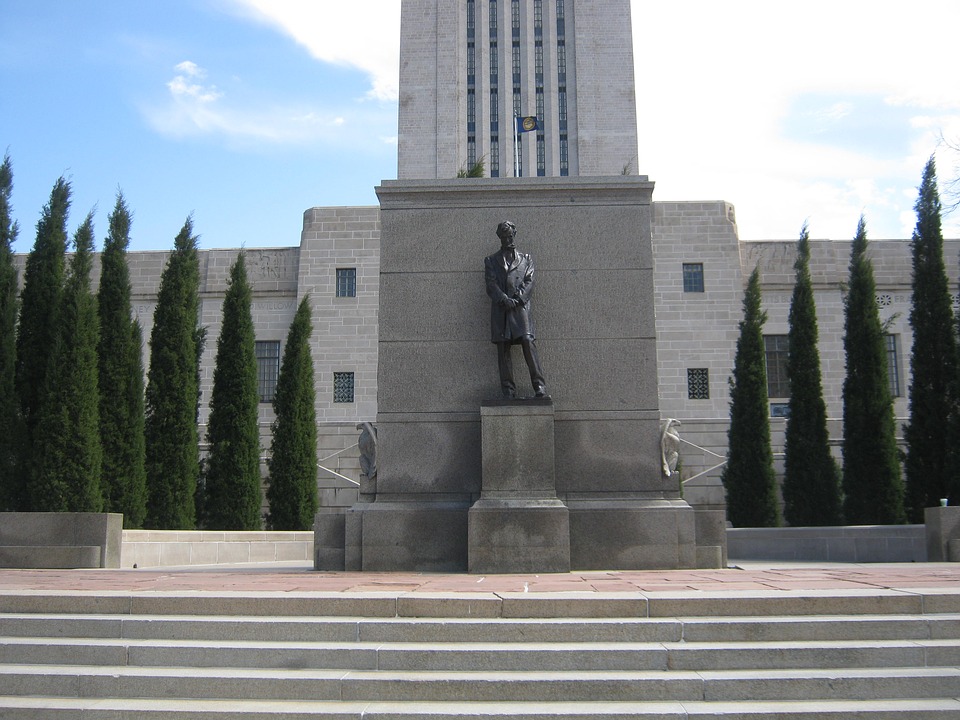 03. Education
Top 5 Elementary Schools
Brownell Talbot School, West Bay Elementary School, Spring Ridge Elementary School, Manchester Elementary School, Sagewood Elementary School,
Top 5 Middle Schools
Brownell Talbot School, Elkhorn Grandview Middle School, Elkhorn Valley View Middle School, Elkhorn Middle School, Elkhorn Ridge Middle School
Top 5 High Schools
Brownell Talbot School, Mount Michael Benedictine High School, Millard North High School, Duchesne Academy of the Sacred Heart, Creighton Preparatory School,
Top 5 Colleges
University of Nebraska-Lincoln, Creighton University, University of Nebraska at Omaha, University of Nebraska Medical Center, University of Nebraska at Kearney
04. Rates
Average Income (household)
$61,439