Moving your home or office is a serious endeavor that takes a toll not only on one's budget but energy, time and serenity as well. However, relocations are almost exclusively decisions that are not made on a whim. They are rather a means towards bettering one's personal or professional life. Once you have that in mind, it can be easy to understand why the promise of the finish line trumps all the challenges and possible complications that preceded it. And the latter really does not have to be a necessity, so long as you have adequate assistance by your side. There is no one better to help you with this complex process than true professionals of the trait. For a smooth and simple move, you would be smart to turn to the top movers in NYC, and have not a care in the world.
Here are the top NYC Movers based on reviews you can unequivocally rely on
Finding quality movers can sometimes be as hard as identifying them, not to mention time-consuming. In order to spare you the trouble of conducting such an arduous search yourself, Verified Movers have gone through the trouble of finding verified experts of the industry. We have handpicked 15 of the best companies this city has to offer, basing our selection on the number of top movers in NYC reviews, their rating, as well as the authority those companies have. These are businesses that have proven the quality of their service time and time again, providing innovative solutions, industry-changing ideas, and honest care with every relocation they take care of. These companies are truly deserving of your trust and time. So, here they are:
1. Great Moving
4.9
Great Moving is a company that started its operations way back in 1999. At that time, the current owners "learned their trade" from local NYC companies. During this period, they realized that the services that these movers offer could be much more and that the customers deserve a better moving experience. This lead to the founding of Great Moving in 2011. They started with only one truck to our name, and just a couple of men to work with. Over the course of several years, they have perfected local moving and branched out to more complicated moves, as well as quadrupling our fleet and manpower. They did this in a couple of years and they still have a lot more room to grow.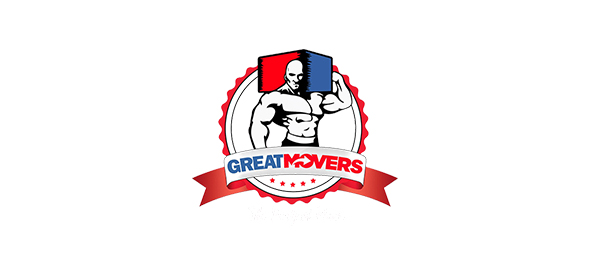 What they offer is a hassle-free moving experience, with affordable and honest rates, first and foremost. They also always strive to pursue the ultimate customer satisfaction and are always adapting their ways to meet the needs of our clients. There is not a part of NYC that they do not know. The usual difficulties such as traffic and parking pose absolutely no problem to them. They have perfected their operations so that they can provide you with a seamless relocation to any part of the city. They want you to be as relaxed and stress-free as possible, once they transport your belongings.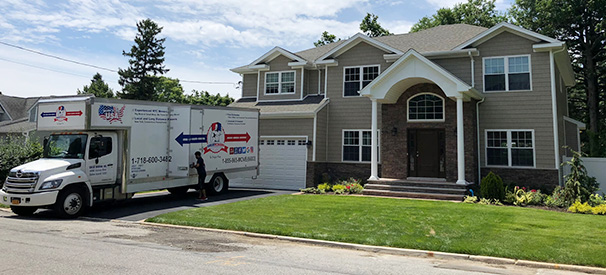 Great Moving is there for you, and for everything that your relocation might require. Just look at Great Moving reviews, and see what their customers have to say. You can always ask them about anything and they will provide you with concise, expert advice. Even if advice is all that you need, they cordially invite you to contact them and they will do their best to assist you. Feel free to check out their reviews and see what the people are saying about them. You will be pleasantly surprised! When it comes to NYC moving, you can always turn to them for assistance. They will never turn you down!
2. Veteran Movers
4.9
Veteran Movers are a company that is fully staffed by U.S. military veterans. Founded in 2011, it has seen incredible growth and even a merger with one of the top-rated NYC moving companies, Roadway Moving. Their motto is "No customer left behind", which is derivated from the military maxim "No soldier left behind". The way that the company fulfills this promise is through a service that is exceptional, reliable, and trustworthy. Their moving crew is composed of hardened veterans, that can deal with any moving-related issue (and many non-moving related) easily and efficiently.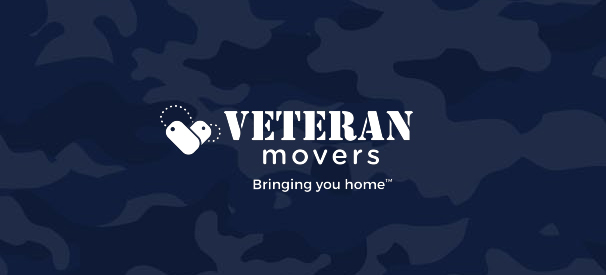 Veteran Movers reviews claim that great attention to detail and unmatched experience are this company's key strengths. They promise to treat every customer and their belongings with the utmost respect. When you hire them for your relocation, you are getting a seamless and utterly professional moving experience. As they say: "Veteran Movers is more than just a name, it's a promise".
When it comes to NYC, you will be hard-pressed to find a single company that knows more than Veteran Movers. They know the city like the back of their hands, after all, and will be able to find all the best routes, regardless of the circumstances. This will, in turn, make your relocation easier and smoother. The distance does not matter at all to these professionals. Whether you will be relocating from the East Village to the Upper East Side or from Muttontown to Midtown, they have your back!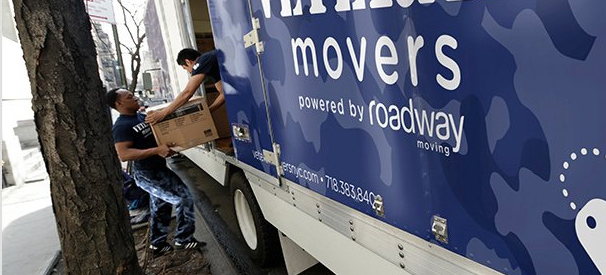 Lastly, Veteran Movers promise to respect your budget, as well as your time and belongings. There will be no surprises whatsoever, once you agree on the total cost of the relocation. This company is an honest, fair, and respectful one, alongside all of their other qualities. You can expect nothing less from hardened military veterans, after all. If you are relocating to or from NYC, and want to have a relocation of your dreams, Veteran Movers might be just the company you are looking for!
3. Roadway Moving
4.9
Roadway Moving is a full-service moving company that puts great emphasis on customer satisfaction. They use the latest technologies that aid in better communication with customers. As well as faster delivery times, and cargo safety. With a 99.3% on-time delivery rate they are rated as one of the best moving companies in NYC. Roadway Moving is fully licensed, registered, and insured. Their USDOT number is 1854436. That leaves little room for doubt. Coupled together with their positive reviews, they are truly one of the top moving companies in New York.
One of the most highly rated aspects of Roadway Moving is their pleasant and professional staff. From the first contact, they provide a premier service. With pleasant responses and openness to any questions. They go above and beyond to satisfy their customers. And communication is kept at a high standard throughout the relocation. This is, however, only one of the reasons why Roadway Moving is one of the best movers in NYC.
Roadway Moving reviews say that their movers are professional, pleasant, and easy to talk to. Which makes moving stress-free and relaxing. Customers are very satisfied with their service. And highly recommend this NYC moving company.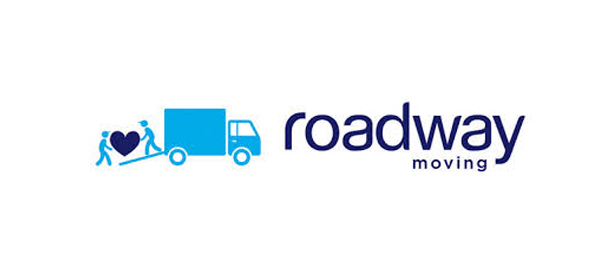 They offer a wide variety of moving services. Ranging from local relocations all the way to international ones. Both residential and commercial moving services are part of their offer. As well as a variety of specialized moving services in NYC which include packing and storage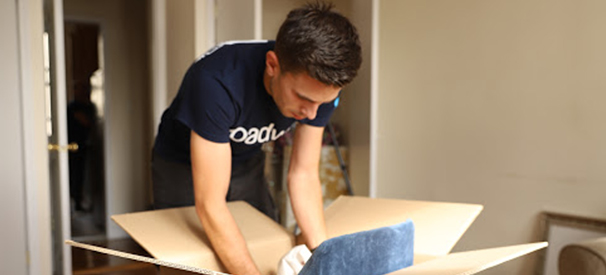 Roadway Black service offers a truly white-glove moving experience. They are able to completely handle the entire relocation from start to finish. Professional movers will sort, pack transport and even unpack everything. So customers can focus on other aspects of their relocation.
Roadway Moving is a top-rated NYC company. And they have an outstanding reputation for attention to detail. Hence, they are your go-to company for a relaxing and care-free move.
4. Metropolis Moving
4.9
Metropolis Moving is a locally-owned moving company based in Brooklyn, NYC. You can rely on their services and expect nothing but professionalism, fairness, and honesty. Turning to them will ensure your relocation is just as you want it to be – efficient, smooth, and affordable.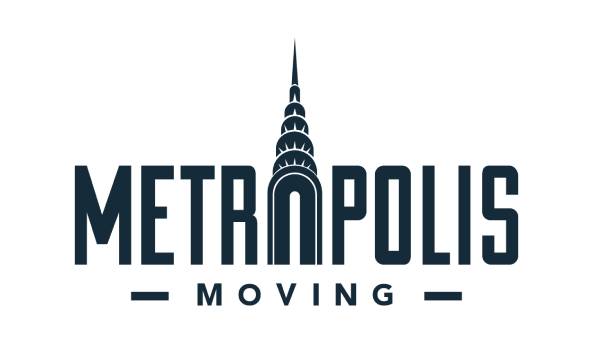 Metropolis Moving NYC provides both residential and commercial moving services of all sizes, making them the only company you will need for all your moving needs. Be it local or to another state, these movers will help you reach your destination in record time and with no stress whatsoever. A true testament to the quality of their services can be found in Metropolis Moving reviews. Check them out in order to find out what previous customers had to say, and find out what makes them some of the best companies in the business.
Being a local New York City moving company, Metropolis Moving provides services throughout all five NYC boroughs, and beyond. You can contact them when moving locally, but also for your relocation from New York to Connecticut, New Jersey, Washington DC, and Boston. They provide fixed-rate pricing system, thus ensuring your peace of mind. This type of charging ensures there are no surprises when it comes to the final price of your move. As long as there are no changes in the details of your moving process, you will pay the same amount you were quoted when they gave you the estimate.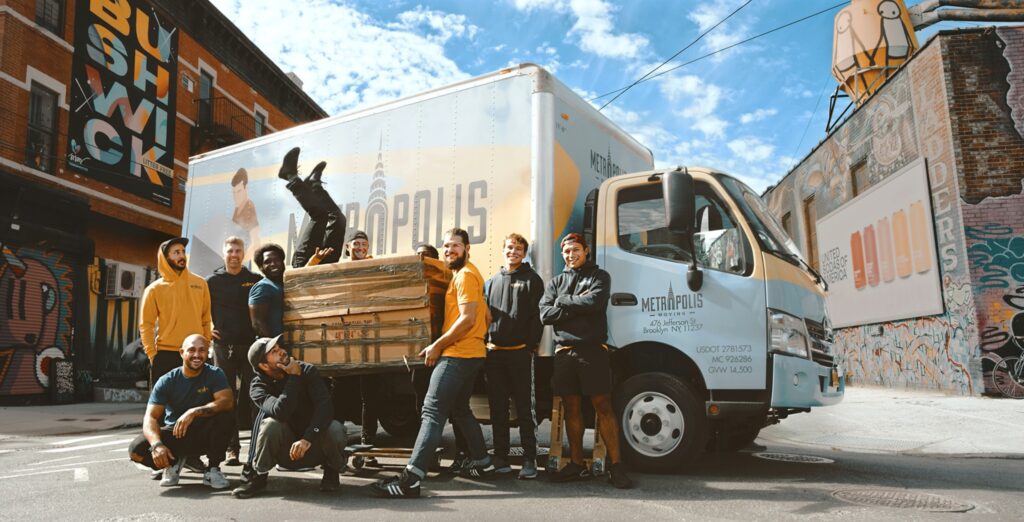 Metropolis Moving NYC started out with the goal of ensuring you are nothing but satisfied at the end of your move. With that in mind, they make sure to approach every moving process individually, providing ample attention to every single aspect that requires it. You can rest assured that your needs will not only be met, but almost certainly exceeded.
Metropolis Moving is the company to turn to residential and commercial services, but also labor-only services, single or small item deliveries, moves with multiple stops, as well as college moves. Make sure to reach out to them today for a quote and more information!
5. Solidarity Movers
4.9
Moving is a process many people are afraid of for many different reasons. The truth is that you don't have to stress about your upcoming relocation to, from, or in NYC, as you can simply turn to Solidarity Movers NYC. This experienced moving professional is at your disposal for a variety of different services. Junk removal, packing services, furniture assembly, and courier and delivery service are just a few things you can get start-to-finish help with.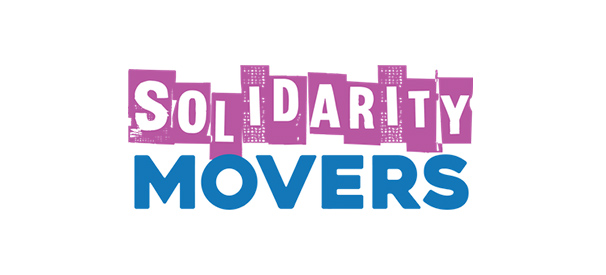 For this trusted NYC moving professional, it doesn't matter whether you are moving near or far. The company has all the necessary resources to handle your move. Hence, you can get top-notch moving assistance from the moment you contact the company. From relocation planning and preparation to execution, Solidarity Movers in NYC aren't afraid to help you with the most complicated tasks. Quite the contrary – these professionals will be at your disposal.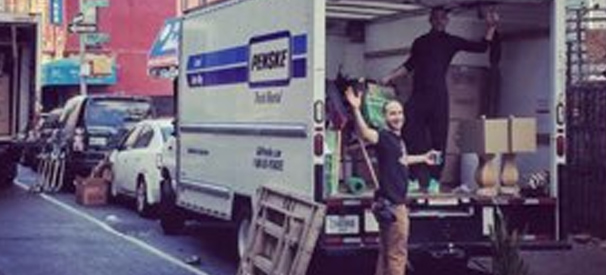 Solidarity Movers' reviews are the perfect testament to the company's quality. This moving professional is a proud owner of many positive reviews and testimonials. Moreover, all of them have been left by reliable people and past customers. Of course, every person is entitled to his or her own opinion. However, many people agreed on the fact that Solidarity Movers provide a delay-free move. Everybody knows how important it is to have a relocation that will be executed in the optimal time span. This won't be an issue with this NYC-based moving professional. Thus, don't hesitate to contact Solidarity Movers NYC and have a relocation of your dreams. It's a certainty that you won't regret it.
6. SEKA Moving
4.9
SEKA Moving is an NYC based company with a decade of experience in the relocation industry. They are fully equipped with state-of-the-art vehicles and tools that their specially trained moving crews will utilize to provide their customers with a safe and stress-free relocation experience regardless of whether they are moving their homes or businesses, locally or long distance. Moreover, in case of a need for safe storage emerges, they provide their customers with a variety of temperature-controlled storage unit sizes as well.
If you read SEKA Moving reviews, you will see that a variety of different relocation services is one of their most valued traits. They offer residential moving services for anyone who is relocating their household and commercial services for corporate relocations.
Moreover, for students moving to college dorms or coming back home, SEKA Moving offers their college relocation services that will make the process much easier for their young and inexperienced customers.
Sometimes, handling valuable art is included in the relocation process. Regardless of whether there are valuable paintings, bulky sculptures, or smaller pieces of art, SEKA Moving has a specially trained moving crew that will ensure that those items are protected and moved properly.
Sometimes a need for storage comes unexpectedly and that can be a problem in the middle of a relocation process. SEKA Moving, on the other hand, is a moving and storage company. So their customers have a variety of storage options at their disposal.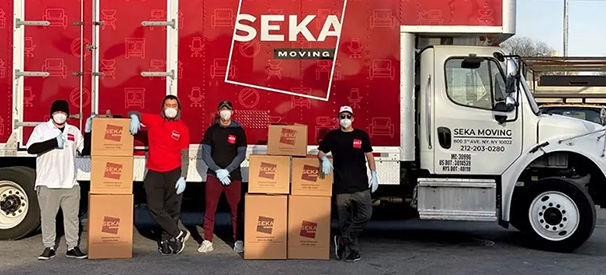 Even though SEKA Moving is an NYC moving company they operate in New Jersey and Connecticut as well. So if you are moving locally or long distance, give them a call, schedule an in-home estimate, or get a free online quote. Those are the first steps that you need to make on your way to a safe and carefree move.
7. JP Urban Moving
4.9
JP Urban Moving is a company that deeply cares about each one of its clients. The relocations that they provide are conducted in an efficient and friendly manner that follows the highest standard of service. All of the JP Urban moving reviews have one thing in common: Complete customer satisfaction. This is made possible by their dedication to the NYC community, as well as making the world a better place. They utilize eco-friendly solutions and try to create a minimal carbon footprint.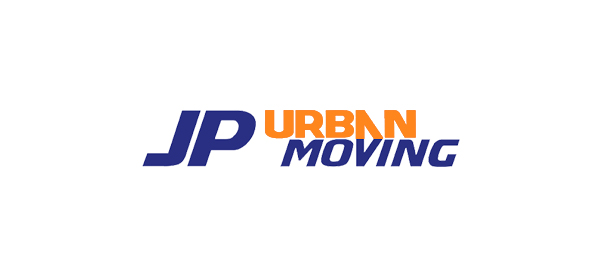 JP Urban Moving company also supports the various organizations and groups whose goal is to change people's lives for the better. They are passionate about supporting all the Brooklyn-based businesses and families. It is really important for them to give back to our wonderful community, which enables them to work in the field that they love.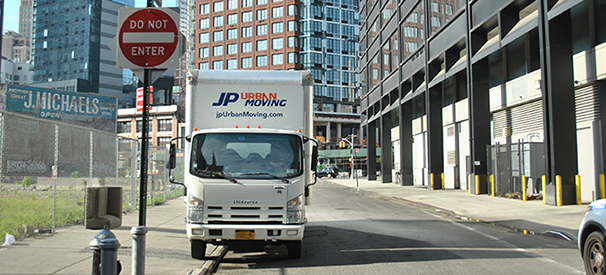 Being the top movers in NYC, their moving services are always tailored to the needs of their customers. They want to provide you with the best moving experience possible, which means that they take great interest in every single one of the relocations. Once you book them to conduct your relocation, you can expect swift responses and great customer service. In fact, you can expect this to be true even when you are requesting a simple estimate. They do not want to waste your time.
JP Urban can manage around 6 to 8 moves at any given time but that does not mean that they do not approach each relocation with the attention that it deserves. On the contrary, it is their policy to devote all of our resources to each individual relocation. Any issues are dealt with swiftly and capably, so you need not worry about anything. They know that relocations can be quite stressful, and they will do anything in their power to reduce the amount of stress that comes your way. Their team will answer all of your questions to your satisfaction and provide you with tips and tricks on how to make your relocation even more fun and efficient. JP Urban Moving is always there for you! Take a look at JP Urban Moving reviews and see how other people feel about their service.
8. Piece of Cake Moving & Storage
4.7
Piece of Cake Moving & Storage is one of the most dependable moving companies from New York City. First of all, they are completely licensed, bonded, and insured moving professionals. Also, they have all the necessary certifications and authorizations provided by state and federal authorities required to ensure a safe transition of your belongings. Thanks to it, you can be certain that your belongings are going to be in the right hands. In essence, they offer a wide range of moving services. Not only that, but they are going to ensure that you receive quality moving help at very affordable pricing.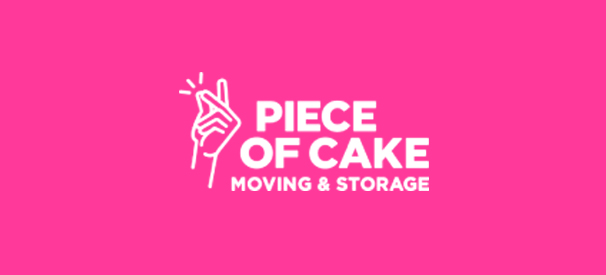 With their unique moving experience philosophy and the right approach to the moving process, the customer and his needs are always in focus. Piece of Cake Moving & Storage reviews say that this is a moving company that pays a lot of attention to details and the overall safety of people and belongings included in the process of relocation. They have come up with internal procedures that ensure safety to all parties taking an active or passive part in the move. It is also important to mention that their reliable fleet of moving trucks can take you anywhere within the borders of the United States. Not only will your items arrive in the state they left your premises, but you will also be able to track their progress as they go as all of their moving trucks are equipped with GPS tracking devices.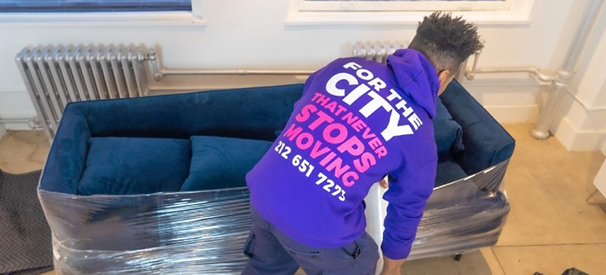 Therefore, the location of your items is never going to be a secret. If you are looking for the professional handling of your goods, quality planning, and reliable implementation of the set plans, top movers in NYC are clearly the smartest choice. This makes Piece of Cake Moving & Storage the company to get in touch with.
9. Oz Moving and Storage NYC

4.5
Oz Moving and Storage NYC is a moving company with over 25 years of experience. They are the pioneers of safe and reliable moving in NYC. Founded in 1993, they entered a largely unregulated market filled with less than honorable movers. With their honest practices and fair pricing, they quickly rose to the top, to become one of the best NYC moving companies.
Their goal was to provide customers with the service they deserve. And to do it with great dedication and commitment.
Today, Oz Moving and Storage NYC reviews speak for themselves. They show that the company has succeeded in providing a truly high-quality service to their customers. Over 80% of their business comes from returning customers. They are winners of multiple awards for their service and are widely regarded as one of the best NYC moving companies.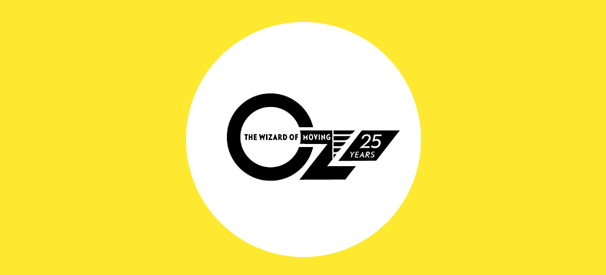 Oz Moving fleet consists of 50 trucks and over 200 employees which makes them one of the largest moving companies in NYC. And yet, they have managed to treat each relocation as if it was the most important one. They don't overbook so customers can rely on them showing up and moving their belongings quickly and efficiently.
Oz Moving and Storage NYC offer a truly wide range of moving services for both residential and commercial customers. Their offer includes both local and long-distance relocation from and to NYC.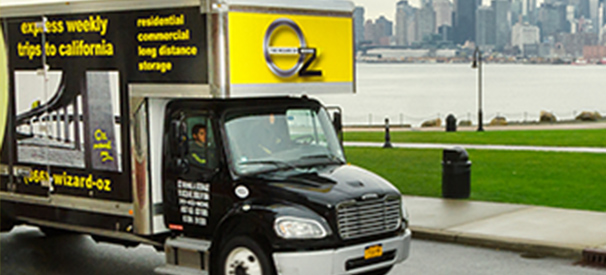 With many additional moving services such as restoration, fine art crating and moving, and furniture disassembly, they are able to offer a unique moving experience.
Oz Moving and Storage NYC also provide full-service storage. Their facilities are located in New York City and New Jersey and offer a clean and safe space to store your belongings.
If you are looking for an honest and reliable moving company, then Oz Moving and Storage NYC is a great choice.
10. Shleppers Moving & Storage
4.5
There is no denying the fact that relocation can be a difficult process. However, with the help of the premier moving companies, it can be a wonderful and stress-free process. Shleppers Moving & Storage is one of the finest moving companies that New York City has at the moment. This company has over forty years of valuable experience during which thousands of customers have been serviced.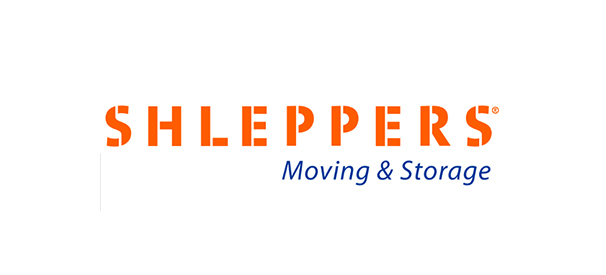 It is for that reason that, today, Shleppers Moving and Storage's reviews reflect the high level of care and attention this company offers. After reading this professional's moving review, you will notice that high-quality services paired with reasonable prices are in store for you.
Shleppers Moving is a perfect relocation professional for all people that are relocating their household or commercial belongings in New York City. Besides offering top-notch moving services, this relocation professional also provides short-term and long-term residential and business storage solutions. It's important to mention the fact that over forty years in the industry have resulted in a range of diverse special services.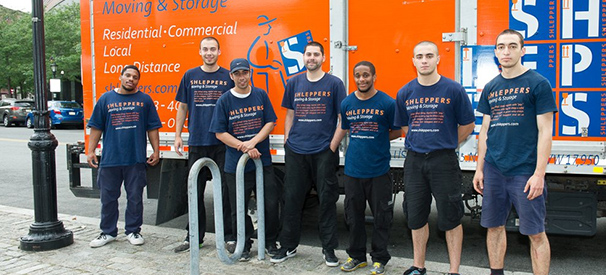 Today, Shleppers Moving & Storage can take care of your piano moving needs, senior and estate relocation – just to mention a few. This is just one of the reasons why Shleppers Moving and Storage now serve multiple locations. The locations include New Jersey, Florida, California, Connecticut, and, the place where it all started, New York. Don't hesitate to request a commitment-free moving quote and get access to a team of NYC movers that care about your needs and satisfaction.
11. Imperial Movers

4.4
Moving in or out of the Big Apple can be quite a hassle. But with the right assistance, it can become a worry-free, smooth, and simple endeavor. Imperial Movers are experienced relocation specialists ready to guide you through the entire moving process, straight to success. If you look into Imperial Movers NYC reviews, you will see what their customers think about them. You will also find out what makes them one of the top movers in NYC.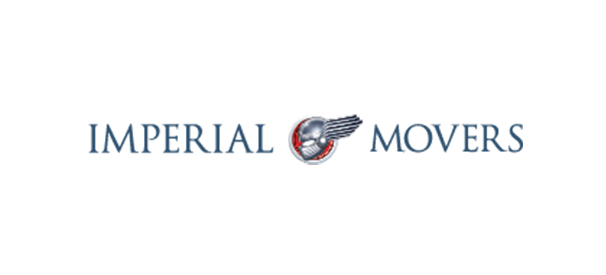 Imperial Moving & Storage NYC is based in Greenwich Village and they are open 7 days a week. They provide moving, storage, and packing services throughout the entire year. Their professional team is a tight-knit, friendly group of moving experts that are focused on delivering quality service, using modern equipment. They can help with moving your business or your home and they can do it long distance or locally.
Whether you are moving your furniture, piano, art, or anything else, Imperial Movers NY are here to help you every step of the way. Even if you are moving in a hurry, with professionals by your side you will avoid the stress of a last-minute relocation. And for your convenience, they can also pack your belongings and unpack them at your new location. Even if your new home or office is in a different state or overseas!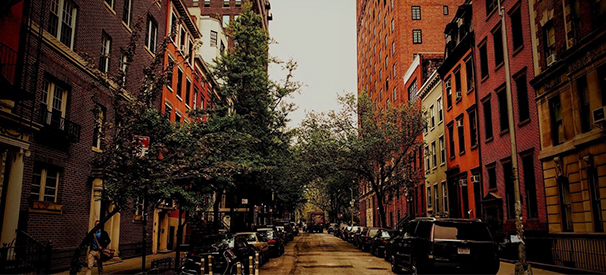 International moving is also a part of our services; wherever you are going, you can count on their organization skills. And in case you don't need to move but you do need some extra space, they have a perfect storage solution for you. Their storage units are safe and available for all your belongings.
Whichever moving equation you might have on your hands, their team will solve it for you. All you need to do is apply for a free moving quote and they can get started!
12. Empire Movers and Storage

4.4
Empire Movers and Storage is an NYC-based moving company that will ensure your moving process is smooth, simple, and stress-free. They make it their mission to be the best moving company in the industry. Whether you need to move your home or business in New York, Empire Movers will be there for you.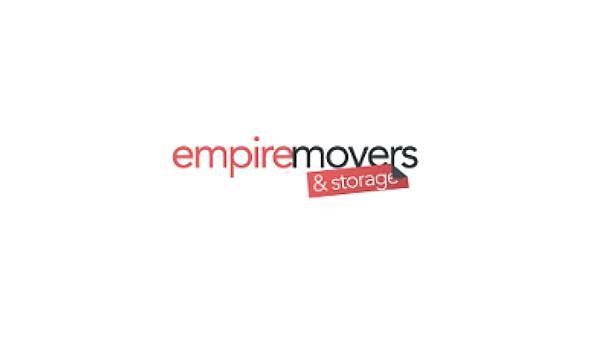 These moving industry experts value each customer and are providing full support for every move they handle. Empire Movers and Storage is a proud member of the American Moving & Storage Association, and are, as such, a fully licensed and insured NYC moving company. Apart from that, they make sure to constantly work on improving their services.
When it comes to the services they offer, you can turn to Empire Movers for your local, long-distance, and international move, but also residential and commercial relocation. Apart from that, make sure to turn to them for student moving, fine art and antique moving, trade show moving and piano transportation. They fully understand the importance of having your belongings safe and sound upon arrival. With that in mind, they make sure to have high-quality equipment to handle moving jobs of different difficulties, which includes well-maintained and clean moving trucks of different sizes.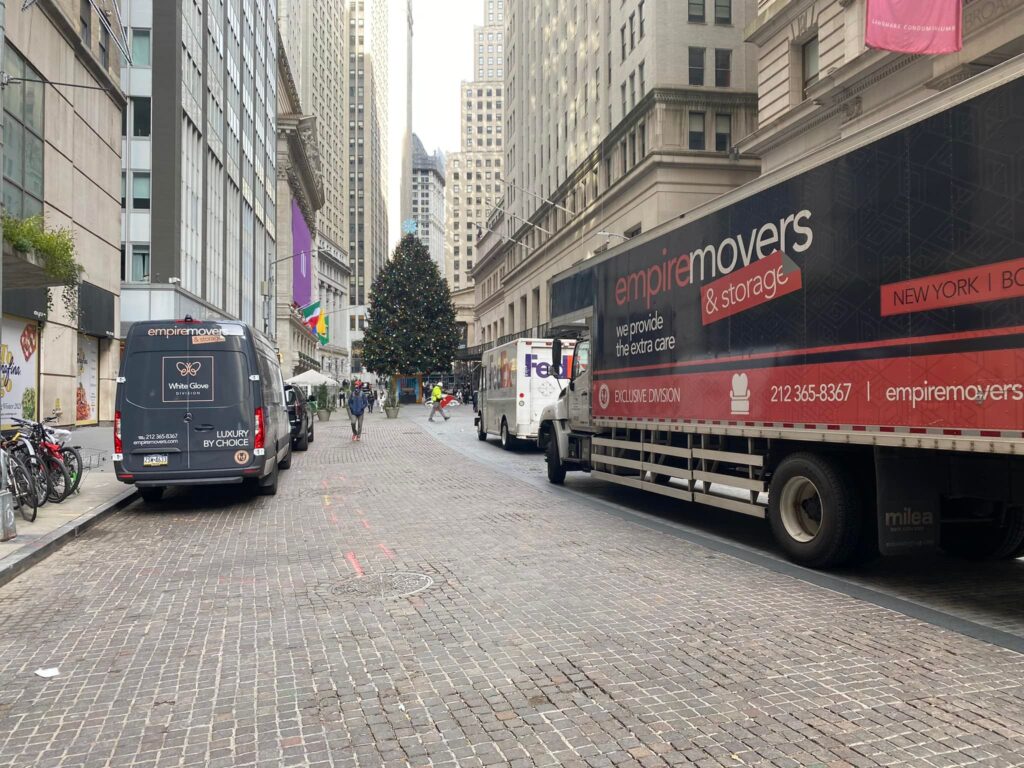 What makes Empire Movers so successful is their exceptional moving team. And, with the competition that NYC provides, you can rest assured that Empire Movers must be great as they have lasted so long, and with so high grades. Just take a look at Empire Movers reviews, and see for yourself the quality of services they provide. Rest assured that this experienced moving crew will meet all your relocation needs with expedience, courtesy, and professionalism. So, make sure to get in touch with these experts today!
13. Flat Rate Movers

4.3
Flat Rate Movers is one of the most trusted moving companies in New York City – a company with more than 30 years of experience in the moving industry. Hire the same moving company that the United Nations and US Military use for their relocation needs and you will not have to worry about hidden fees, broken items, or late deliveries. Flat Rate Movers NYC offers you a committed, experienced, and well-trained moving crew, flat rates without hidden fees, and a number of services that are included in every package at no additional cost.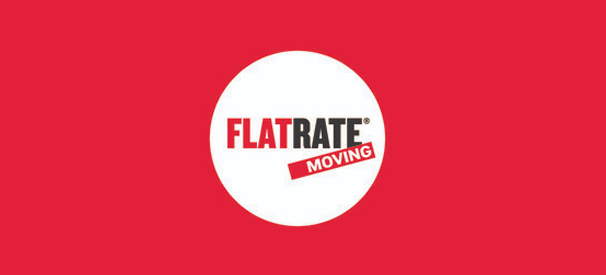 Flat Rate Movers NYC can help you with any aspect of your relocation process regardless of whether you are moving your household or an office, locally, cross country, or internationally. In addition to their standard services, you can customize your moving process by enlisting some of their numerous additional services as well. Packing services, on-site custom-crating, piano moving, art & antiques moving, TV installation, storage, and much more. Flat Rate Movers NYC moving reviews will tell you plenty of the quality of their service and customer support, so make sure to take a look.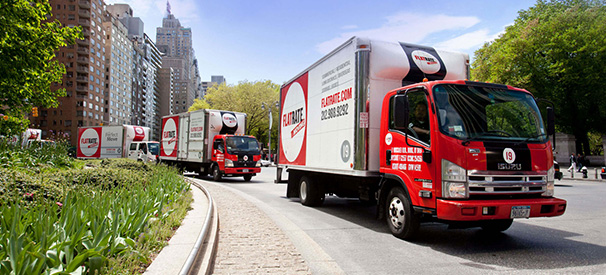 Besides their relocation services, this moving company can provide you with high-quality packing materials as well. And if you decide to use their mobile app, you can quickly add or edit your existing moving details, create a photo inventory, track your moving truck, retrieve your items from storage, add a review or even tip your moving crew.
Even though Flat Rate Movers is an NYC-based moving company, you can contact their offices in Los Angeles, San Francisco, Miami, Washington DC, New Jersey, Orlando, or London and get the same quality service as well.
There are many benefits to hiring Flat Rate Movers. Use them to your advantage to secure the safe, smooth, and carefree relocation process – the relocation process that you deserve. Contact them now to get a free moving quote. You will not make a mistake.
14. Dumbo Moving and Storage

4.3
Dumbo Moving– If you need to get your belongings moved by one of the most reliable NYC moving companies, Dumbo Moving is just the right choice for you and your family. This moving company has all the experience they need to make your relocation completely stress-free. And, if you take a look at Dumbo Moving and Storage reviews, you will see that they are an excellent choice, no matter if you are moving locally, or over a long distance. They offer both commercial and residential moving services, so when you are moving with Dumbo Moving & Storage, there are no limitations to what you can relocate. You can also get your packing supplies here and be sure that your belongings will be completely safe during the relocation. And, if you get a storage unit here, your belongings will be safe as well.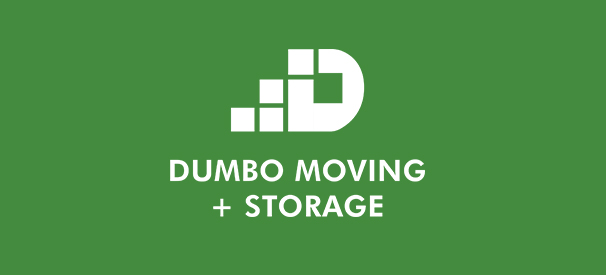 Make sure you get your free moving estimate too, and you will see that Dumbo Moving and Storage is not trying to break your bank. They are simply looking for the easiest and most affordable way to move your home, and they do it without issues. The best thing about hiring Dambo Moving is the fact that there are no additional charges when you are moving with them. Everything is transparent and you get just what you pay for, a young, efficient, and reliable moving team that cares about you and your moving experience.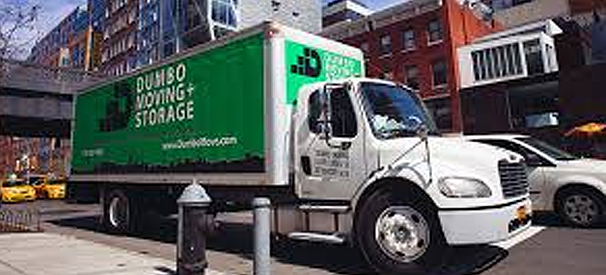 All it takes is one look at Dumbo Moving and Storage reviews and you will see why customers live and respect this moving company so much. With great rates, efficiency, and reliability, these top movers in NYC offer everything you are looking for in a moving company.
15. Capital City Movers

4.2
Capital City Movers are the movers you are looking for if you want a seamless and easy NYC relocation. With over 20 years of experience in the moving industry, they know exactly what their team needs to do to safely relocate you and your belongings. It's very important to trust the movers that are handling your belongings. After all, they are the ones who, quite literally, going to be handling your entire life. Not only that, but they offer a wide variety of moving services you can choose from.
To them, it doesn't matter if you're moving locally or long-distance. Your relocation is equally important to them in both scenarios, and their number 1 goal is your ultimate satisfaction. They will do everything that is in their power to provide you with a stress-free move, so you can focus on more important aspects of your relocation.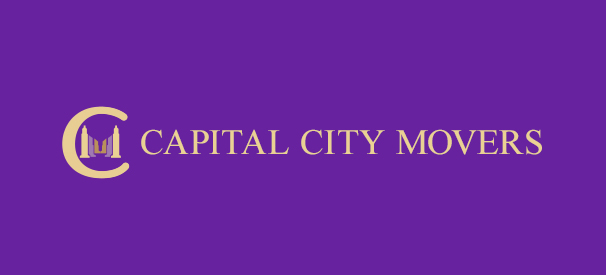 This NYC moving company can also pack you for the move, find adequate storage units for your needs, and even babyproof your new home! Capital City Movers understand that people lead very busy lives nowadays, and they'll happy to help out in any way they can. Even after they relocate your belongings to your new home, they can help you unpack and settle in. All of this will make your relocation a smooth and easy experience, something you will be willing to repeat in the future! Just take a look at Capital City Movers reviews, and find out for yourself why so many people opt for their assistance.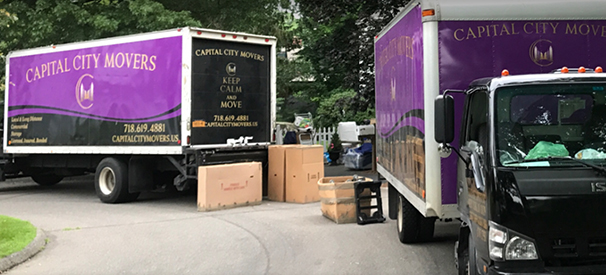 Why move on your own and stress over all of these moving tasks, when you can have a team of experienced professionals by your side from start to finish? Let Capital City Movers assist you in your upcoming relocation and stop worrying about how it's all going to go wrong. With their help, you can be absolutely sure that your belongings will be safe and sound and your move a pleasant experience for the entire family.
---
Why does the help of top movers in NYC trump any other assistance?
As briefly hinted, moving is serious business. You are, after all, not only moving your possessions but your cherished memories as well. Especially if you are moving your home. It is perfectly understandable why moving is often defined as one of the most stressful periods in a person's life. That one thing in your life that is a comforting constant is suddenly subjected to the massive change that brings forth potential risks no one wants to think about.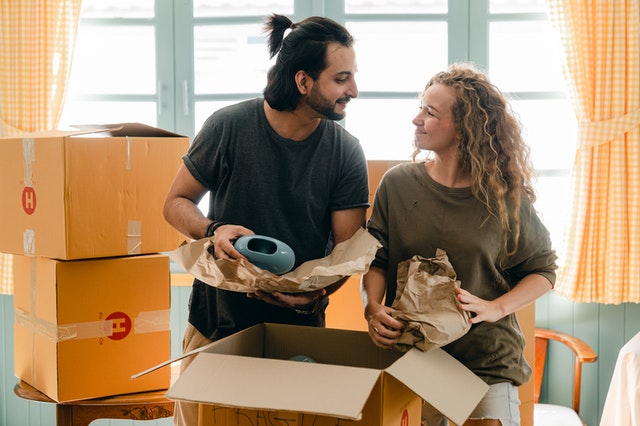 On the other hand, moving an office is by no means a simpler undertaking. While residential moves are characterized by emotional hardship, commercial moves need to be, above all, supremely efficient. Namely, moving an office takes place with only one goal in mind – bettering your business opportunities. That being said, the move itself needs to be taken care of in such a way that it does not hinder your everyday work plans and goals. Minimal downtime if any is thus a necessity. So, with that in mind, it's clear that moving with professionals is the best way to go, but make sure to take a look at top movers in NYC reviews, just to be certain that movers you're considering are right fit for you.
Top moving companies in NYC are the only ones who can guarantee success
In both of these instances, the best way to ensure your peace of mind is to turn to professional moving assistance. Only the experienced, educated and well-equipped team can provide you with a smooth, straightforward, and efficient relocation process. Turning to your friends and family for assistance is a cheaper option. However, it can cost you more in the long run. Not only don't the novices know all the techniques and processes of safe item relocation, but they also lack the tools and organization to carry out the tasks.
What are the best NYC movers characterized by?
Having professionals of the art by your side during your relocation is paramount for a successful move. What separates them from the unsuitable bunch are the following key traits:
Their valuable experience. Top NYC movers have been through and seen it all. The quality of their service has stood the test of time. You can rest assured that their assistance will provide the results you are looking for.
Necessary knowledge and skills. Reliable companies train their personnel in the craft of moving so that their teams can answer every moving challenge presented to them. These companies make sure that the people who present them are indeed worthy of carrying the company's uniforms.
Professional equipment and adequate tools. In order to provide the most efficient and above all safe service, the proper moving team must have all the tools and equipment that will make their job easier, not to mention possible.
Integrity, respect towards customers and every team member, and utter professionalism. It will be clear that you are working with the top movers in NYC just by the way they present themselves and treat you as a customer. Namely, true professionals of the trait not only carry themselves with dignity. They also treat all the customers with respect and courteous kindness. They find their work to be important and estimable, and they allow that to show through their services.
What does moving with top-rated movers look like?
Depending on the services you are hiring your movers for, your experience can differ. Nonetheless, it will be a pleasant one, and you can always expect to get just what you paid for, if not more. Opting for full-service movers will allow you to turn all your attention to other important matters. In the meantime, your assigned moving team will take care of all the rest. They can pack, load, transport, unload and unpack your goods, all with maximum efficiency and safety being employed.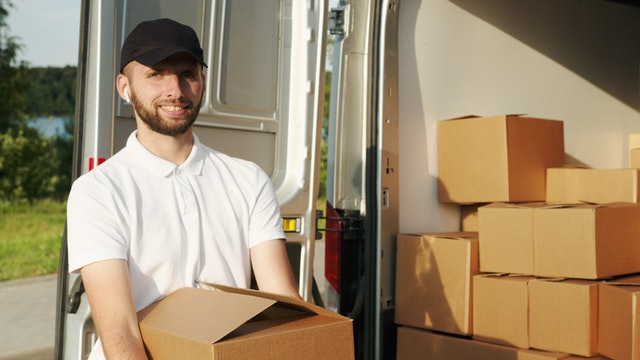 Still, that does not mean that hiring them for a particular, single service will be any less fruitful. Professional movers have the job of making your relocation more pleasant by catering to your needs, answering your wishes, and providing solutions for any problems that may arise. This means that moving with the top movers in NYC will ensure the outcome you are hoping for while putting your mind at ease.
Is there something expected of you?
Your part in this collaboration so to speak will be to state your needs, wishes, and possibilities as clearly and as soon as possible. Doing so allows those top movers to do what they do best. They make the most adequate plan for your particular situation, and apply it to their action. This way, they are ensuring it is as swift and as smooth as can be. Being clear about everything that may help them will allow for the assistance you are hoping for – as simple as that. So, make sure to speak of any deadlines you have in mind. Don't forget specific items you plan on transporting, and any potential obstacles, like a narrow hallway, or no elevator in your building.
How does one go about finding the top moving companies in NYC?
As is clear by now, having the best movers in NYC at your side really is the best way towards a successful move. However, finding them can prove to be quite the challenge, if you don't know how or where to look. While the Internet era has opened the doors to heeps of information available to all with a stable connection, that does not go to say that all that info is legit and trustworthy. All will claim that they are just the company for you. Howbeit, only a handful will truly be worthy of your attention, time, and money.
You can go on and conduct your own research, of course. However, this will inevitably take plenty of your time and energy. It will also expose you to an enormous risk of making a mistake. You can go through the top movers in NYC reviews on the Internet, compare estimates, and find various sites that will tell you their input on what trustworthiness is defined by. Still, reviews can be fake, estimates can be dishonest, and every company will put its traits at the forefront of the definition of reliable.
Staying clear from the fraudulent movers
At this point, you are probably realizing how vast and deep the pool of the moving industry is, and how likely it is to fish out a scam. Even the ones who have moved before are not immune to making a mistake with their choice. Fraudulent movers make money by making people believe their services are genuine and reliable. And while the clientele is getting smarter, so are these dishonest individuals finding ways to alter their approach, and pitch a more believable offer. Still, there are some good telltales that the movers are not as reliable as they present themselves. Here are the red flags to look for:
Estimates that are too good to be true. Let's face it, affordability is one of the most important factors of your decision making. As much as we praise quality over the price tag, people will always have a certain budget in mind, which is completely understandable. However, this fact is what exposes all to the fraudulent movers, as they tend to pitch a much lower price than other companies with competitive pricing. They will then pile hidden charges, or trick you with tiny lettering at the bottom of the page. It is rather simple to steer clear from these movers. Remember – estimates that are too good to be true often are just that.
Important information is nowhere to be found. Info like address, phone number, and licensing number are important, and ought to be found with fair ease. Make sure to check the address provided as well. The fraudulent movers can input just any address, which can turn out to be some deserted location.
They do not present themselves with a full name, but rather a vague one. When contacting the said movers, expect them to answer the phone with just "movers", or something similar, not stating the full name of the company. This is only logical. After all, they want to cover their tracks as much as possible and keep the information provided at minimal.
The contact they provide you with is unclear and does not contain all the important detail of your move. Professional movers will present you with a contract that contains all the info of your relocation process, listing all the services they will provide, as well as a clear price of those services.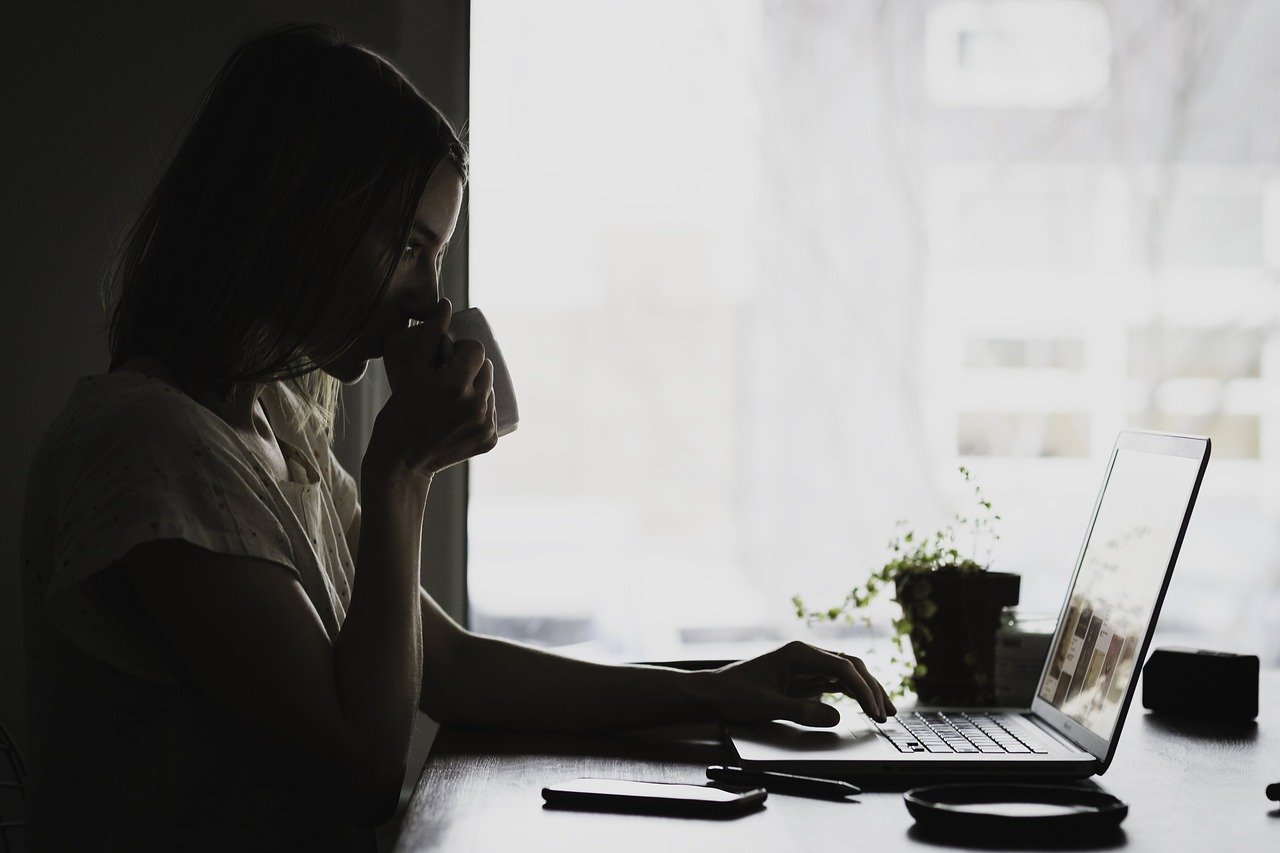 Another great way to steer clear of fraudulent movers is to look them up on the Better Business Bureau website. You can also check the company's US DOT number, proven that they have it. The Federal Motor Carrier Safety Administration provides you will all the important information on their website.
Verified Movers helping you out
There is, alas, a much quicker, stress-free, and simple way to get to your top movers in NYC. You won't have to worry about any frauds, dishonest estimates, nor terrible service. We believe that the stress of moving is more than enough, and that the strain of finding reliable moving options does not have to be a part of your relocation experience. With that in mind, we have created a database containing the companies one can truly and wholeheartedly rely on. And, by reading Verified Movers reviews, you'll be able to conclude whether a certain company is right for you or not.
On our website, you will have a much easier time finding the team you need. Apart from looking for movers who are near you and provide services suitable to your situation, you will also be able to find people you can truly trust. Our platform shortens the time of your search and provides you only with quality results. Whatever your moving needs may be, the best NYC movers will be sure to cater to them. And finding these professionals easily is what Verified Movers excel at.
What is there to know about moving to NYC and NY?
There have been great migrations during the past year, for the obvious reason of pandemic. About 3.57 million people left New York City in 2020 between January the 1st and December the 7th. Some 3.5 million people earning lower average incomes relocated into the city during the same period. And, while people are leaving the Big Apple in record numbers, moving companies are so busy that they are even turning people away.
In the month of March alone, there was a staggering 256% increase in people moving out of the city compared to the same month last year. However, since the middle of March, many people have fled the state entirely.
Other statistics show that a little over 2/3 of the moves involving New York households last year were outbound. Mind you, this is a higher proportion than any other state except New Jersey. For the past decade, New York has been consistently experiencing more out-of-state moves than other states. NY has been on a list of the top 10 states experiencing the largest exoduses, while the pandemic didn't help that fact in any way. It has only contributed to New York's climb toward the top of the list.
Statistics show that people have been moving out of NYC more than to it during the previous years
Certain statistics show that hundreds of people move out of New York City every day. Many of them have found that the costly living expenses, crumbling infrastructure, and high tax rates are simply too big of disadvantages. Living in NYC means that you have to deal with exorbitant taxes. However, that is not the end of it. Some claim that the crime rate has risen. They also note that streets are not as clean as they used to be, and the schools, bridges, tunnels, trains, airports, and hospitals seem to be losing all of their shine. On top of it all, winters don't spare the NYC residents with its cold and snowy weather. In addition, the summers tend to be exceptionally hot and humid.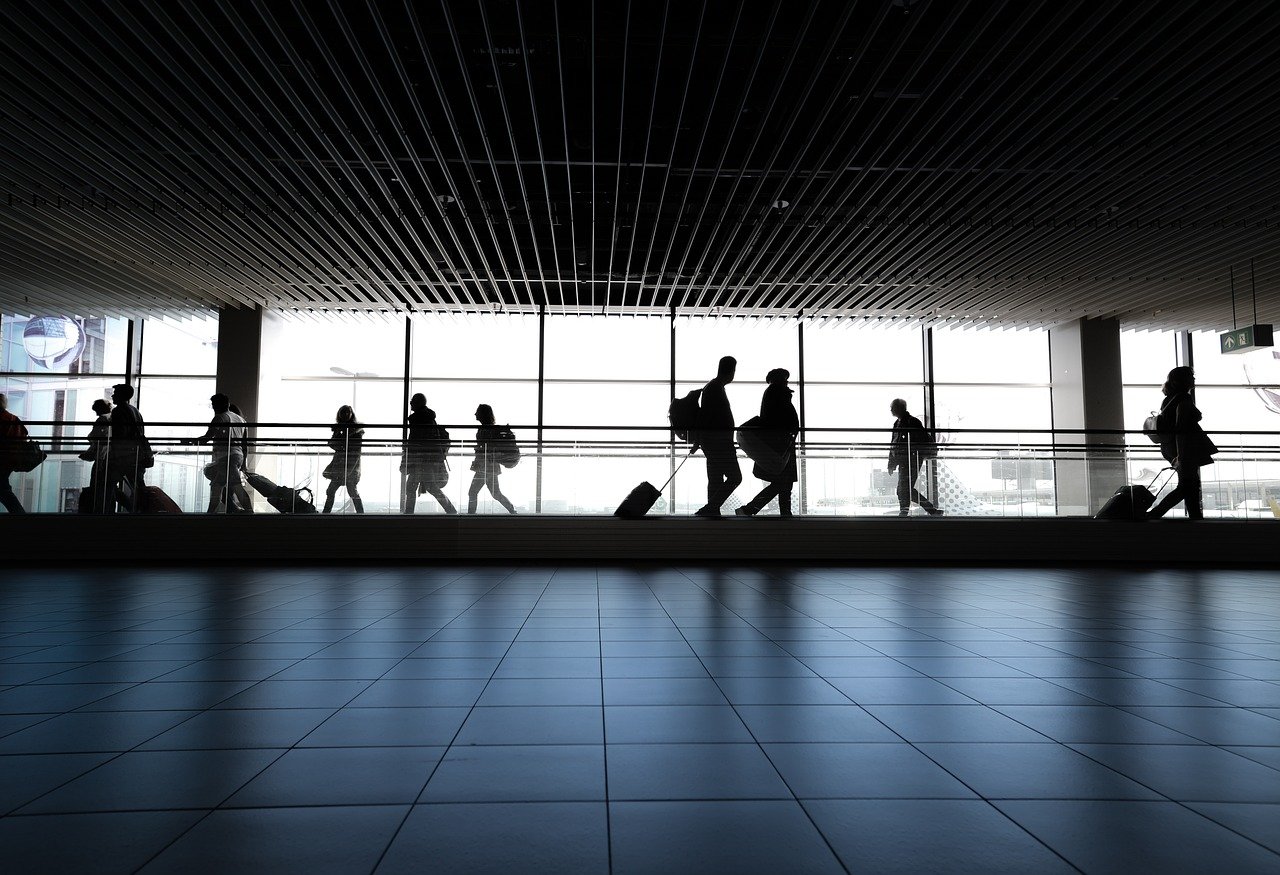 People found alternatives
For many years, the Big Apple has been recognized as a mecca for banking, finance, media, advertising, fashion, and other industries. There were simply a few alternatives to working in NYC. It was the epicenter of great business opportunities for all who were ready to put in the work. Any company or individual who wanted to be seen as a big player in their respected field felt the need to have a presence in the city that never sleeps. Nowadays, however, this image has changed a lot. The rapid growth of technology has made working from anywhere in the world not only plausible but easy. Thus, working in a clustered city is no longer a necessity.
Moving businesses to the South or Southwest is a trend that has seen a dramatic increase, with Wall Street banks and financial firms already establishing large hubs in Florida, North Carolina, Texas, Arizona, and Tennessee. Many other New York-based businesses have followed this example and decided either to relocate their employees or open offices there. And, when you think about it, this is not a difficult choice to make. For both people and companies, moving away from NYC means paying substantially lower taxes, having more available jobs, larger homes cheaper prices, fresh air, and a nice, easier life.
The domino effect
Once the people and the corporations have gotten the sense of a better life across the NYC borders, what has followed was a domino effect. The more the corporations move to cities that offer attractive tax incentives and a business-welcoming attitude, the larger number of people will leave the NY area. And, as people and companies leave, taxes have to be raised in order to make up for the lost revenue. Continuing the domino effect, the higher taxes will push even more businesses and people to leave. And, as the tax base erodes, services will inevitably have to be cut, resulting in teachers, firemen, garbage collectors, and police officers getting laid off. As a result, the quality of life for those who choose to remain will diminish.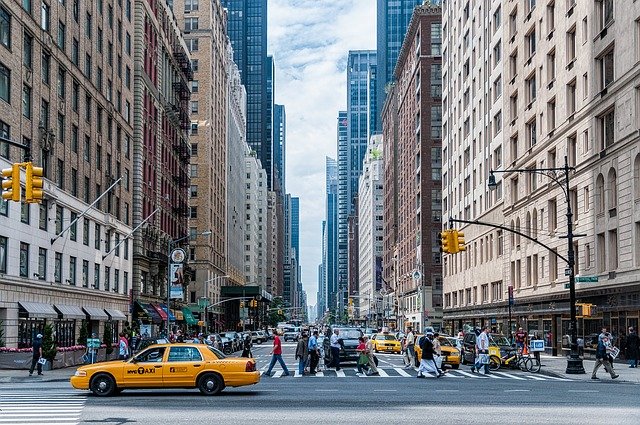 Some, however, find that the NYC lifestyle suits them perfectly
While the previous scenario does not contain a promise of a better tomorrow, there are those who still have faith in New York City. After all, people do not come to cities for jobs alone. People come to places such as New York and London for the people. These cities are known for their addictive energy that is exclusive to places where millions of dreams are crammed together. And those who came for this experience and excitement are the ones willing to stay and recover the city they hold so dearly to their heart. Many believe that NYC will be revitalized, become better, and, with a grand dose of hope, more affordable than ever.
Manhattan took the hardest hit
Out of 5 NYC boroughs, Manhattan was by far the most affected by the exodus that happened in the city. During the first COVID wave, or to be precise, from July 2020 to July 2021, Manhattan's population shrunk by 6.6.%. Why Manhattan? It's probably down to the fact that it's the most expensive borough in New York City. Although it's not the most populous one, prices in Manhattan are arguably the highest ones in the country. When COVID struck, the majority of people were forced to work remotely, or even lost their jobs. At that point, there was no reason to pay for Manhattan prices when you don't have to go to the office on a daily basis.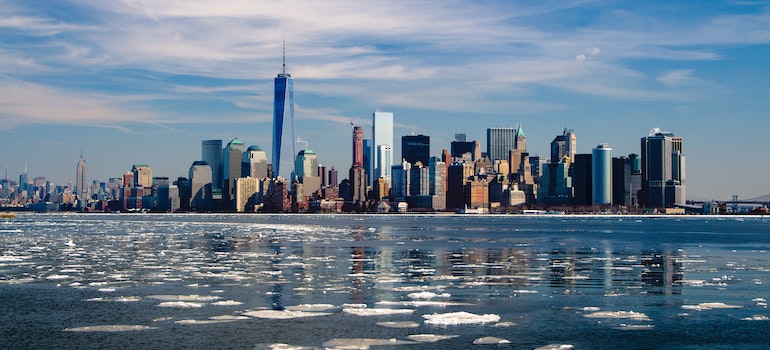 Additionally, a lot of Manhattan's residents are so-called transient residents. This mostly goes for college students. They don't live there permanently, and when we went into lockdown, they had no reason to stay in Manhattan. Therefore, the entertainment center of NYC was among the most moved-out environments in the whole of the USA. For example, the next on the list of NYC boroughs that people were leaving the most is Brooklyn. Brooklyn's population, in the same period, decreased by 3.2%. To be fair, that's also huge, but simply nowhere near Manhattan.
Tables have turned for Manhattan in 2022
The big relief for New York City's most famous borough came in 2022. Even at the end of 2021, the numbers started improving, but 2022 brought some really optimistic signs. Just like Manhattan was by far the most moved-out borough during the first wave of the pandemic, it now leads the line in terms of people coming back. It's worth noting that the situation is far from ideal, and the moving trends are yet to become positive. Still, these are some very good signs for Manhattan and there's a good chance that things will get back to normal sooner rather than later. After all, our daily routines are close to what they have been before 2020. So, it's safe to assume that with all the job openings sprouting across NYC, a lot of former residents, along with the new ones, will move to the Big Apple.
Where did all these New Yorkers go?
It's clear that the pandemic has caused a severe impact on NYC and the city's popularity. As you saw earlier, New York City experienced a net total loss of nearly 300.000 residents in the first year of the pandemic. But where did all these people go?
Moving upstate was one of the most common choices
A lot of New Yorkers didn't go too far. Traditionally, wealthy New Yorkers were always fans of traveling upstate. But, of course, everyone was living in NYC because this is where it all happens. However, pandemic changed the things completely, and moving upstate suddenly became the obvious choice. When people are moving, they tend to move not too far from their current home. In this situation, upstate provided closeness to NYC, but without paying those skyrocketing prices. There are no data available that tells us exactly how many people moved upstate from NYC during this period, simply because the number of relocations was so huge that it's impossible to keep track of it. There are some estimates suggesting that between 30% and 40% of people who left NYC during the first way of the pandemic stayed in the Empire State.
Philadelphia was the preferred choice for New Yorkers who have decided to leave the state as well
Many individuals, when faced with leaving NYC, decided to leave the whole state. To be fair, it's a perfectly understandable decision because once you get used to the NYC lifestyle, you don't want to change it too much. Especially if you're young and full of energy. So, New Yorkers started looking for a city that offers them what NYC did, at least to some extent. The obvious choice was Philadelphia. The City of Brotherly Love is 40% less expensive than NYC, and it's arguably the best option to, at least temporarily, replace the Big Apple. Therefore, this was the most common interstate moving choice, because, during the first two years of COVID, roughly 20,000 people moved from New York City to Philadelphia.
Other cities that attracted New Yorkers who relocated during the pandemic
Moving either upstate or to Philadelphia was the choice for almost half of New Yorkers who decide to move between 2020 and 2022. Hence, these were the most common routes for top movers in NYC who have been relocating people out of the city. That still leaves us with so many people that moved elsewhere. As we mentioned, New Yorkers were in pursuit of finding a city that offers them similar things as NYC did. So, we present you with the cities that New Yorkers moved to the most since the outbreak of COVID-19.
Philadelphia, PA
Miami, FL
Washington, DC
Los Angeles, CA
Boston, MA
Jersey City, NJ
Newark, NJ
Atlanta, GA
Charlotte, NC
Orlando, FL
Bear in mind that this list doesn't include cities in the State of New York and it only relates to cross country moves.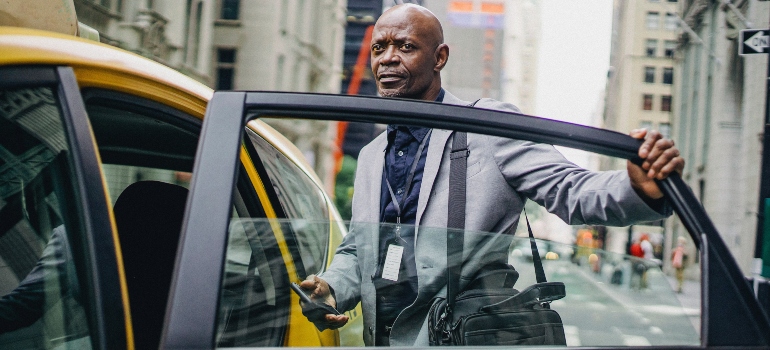 New York City is getting back on track
When we talked about tables turning for Manhattan in 2022, know that same goes for all 5 of NYC's boroughs. Manhattan is recovering most quickly, but other boroughs are showing signs of improvement too. The Big Apple remained the entertainment center of the world throughout these challenging years, and now it's turning around the moving trends. However, considering how many people kept on working remotely and that prices in NYC are still sky-high, it will take some time. Moving trends are negative at the moment, and they will be for quite some time. However, after what happened during 2020 and 2021, the year 2022 brought many positive signs, and NYC is likely to keep going in that direction.
Do people prefer to move alone, or with the help of moving companies?
Considering the financial crisis and recession in the US, it is no wonder that more people make DIY moves each year than opt for professional services, whether they be full-service moving companies, freight companies, or container moving companies. Professional movers take care of around 650,000 relocations each year. Around 1 million moves happen as a DIY project, or with the help of a rented moving truck.
However, it is important to note here that even the people who conduct a DIY move, are not completely alone in the process. Certain aspects of the relocation project are extremely hard to be taken care of by an individual alone. Some of these include furniture disassembly, piano transportation, and the moving of bulky furniture. Not to mention that tackling these tasks without the help of professionals often and sadly end with minor or major injuries. With that in mind, while those who move in a DIY fashion still have a tendency of hiring professionals for at least some lesser aspects of their relocation.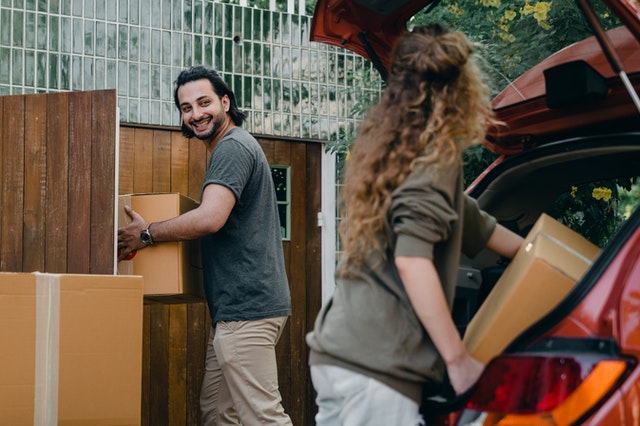 That being said, Verified Movers have made sure to include rather affordable companies in our database. There are plenty of reliable and professional moving companies out there that work to show moving assistance does not have to take a massive toll on your budget. Relocation ought to be a joyous venture, as it is a change for the better. And, as professional assistance takes the stress out of moving, we honestly suggest that you give this option a thought.
Still, just as living in NYC is notorious for the price tag it comes with, so can the relocation process be a costly venture. With this in mind, we come forth with some tips you can use in order to lower the price of your move. While they may seem like not much, once added up, you will be able to see quite the difference.
Lowering the price of your move
There are ways you can reduce the price of your move still. For starters, you can look for a company that offers not-to-exceed quotes. These provide you with the option of paying even lower than you were initially quoted, but never more. If you are not bound to a certain date or timeframe regarding your relocation, you can choose to move during the off-season. As peak moving season takes place between the months of April and September, it would be wise to target any other period. Keep in mind that January is the cheapest time to move. You can also go for assistance that does not include the full package. Let the best movers in NYC take care only of the tasks you are truly unable to.
The biggest factor that will affect the final cost of your move is the number of items you plan on transporting. It is basic maths, really. The more items you subtract – the lower the cost of your move will be. Mind you, this stands for both DIY moves and the one taken care of by a company. Fewer belongings mean fewer boxes, fewer trips back and forth, and less time spent on organizing and taking care of it all. With this in mind, we implore you to declutter your home or office before the move takes place. Getting rid of all the things you no longer have use of will not only make your new space that much more pleasant and comfortable, but it will also lower the cost of your move.
NYC households and families
Out of all the New Yorkers, 32.7% own their own home, while 67.3% are renters. 47.7% of the married couples own their place, while 52.3% are renting. Males own their home in 29.3% of cases, as opposed to women who reach the percentage of 23.5 for the same statistic. 70.7% of males rent, while 76.5% of females do the same.
When it comes to the types of households, 40.4% of NYC households are nonfamily. 36.8% are families, while there are 17.3% females that live alone, and 5.5% males who are also living alone.
Median and mean incomes in New York City
Married families have $96,029 of a median income and $146,634 of a mean income.
Families have $72,264of a median income, and $115,580 of a mean income.
Households have $63,988 of a median income, and $102,946of a mean income.
Non Families have $48,091 of a median income and $79,489 of a mean income.
Life in NYC
The cultural cocktail, the City that Never Sleeps is known for diversity, the abundance of opportunity, and the unique energy that drew people to it like moths to a flame. And, only the most stubborn and lucky moths can make it here, thus showing that they can make it anywhere. While there are some undeniable problems that this city faces, New York City is still New York City. It is a place that leaves no one indifferent. And, if you would like to try your luck, and see whether NYC is your size, here are some things that you can expect.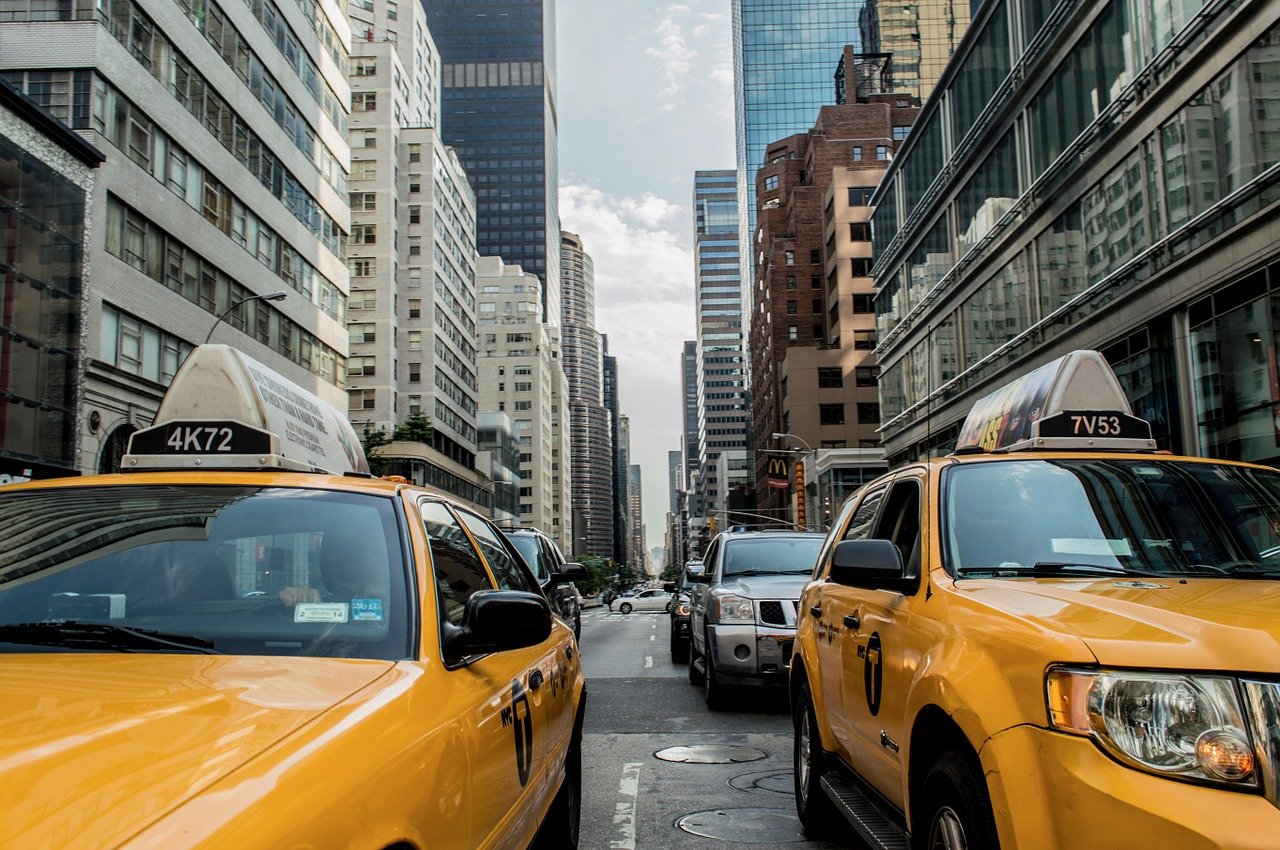 Costs of living in the Big Apple
This is probably the factor you are most interested in when it comes to living in New York City. It is only logical, as it is one of the most expensive cities in the world. Let us start with some general costs of living compared to the rest of the US:
Overall, NYC is 87.2% more expensive for living.
Groceries are 16.6% more expensive.
Health costs are 12.6% above the national average.
Housing is the biggest contributor to NYC earning its reputation as one of the most expensive cities for living. The housing costs are 194.3% higher than the national average.
The median home cost in NYC is $680,500, while it is $305, 400 in NY state, compared to the US average of $231,200.
Utilities cost 50.5% more, transportation 81.1% more, and miscellaneous 21.2% more.
These statistics aside, one has to wonder how do these numbers translate in a day to day life? To help you envision your daily, weekly, and monthly expenses, we will now present some NYC prices:
A meal in inexpensive restaurants can cost you anything between $14 to 35$
Depending on the markets you are visiting, you can expect to pay $0.66 to $1.59 for a bottle of milk, $2.19 to $5.17 for a loaf of bread, and $1.79 to $4.99 for dozen eggs.
When it comes to transportation, expect to pay $2.75 for a one-way ticket, and $127 for a monthly pass. The normal tariff for a taxi start is on average $1.55, while you can expect a one-hour drive to cost you anything from $20 to $50.
Renting in NYC will cost you more the closer you are to the city center. You can thus expect to pay:

From $2,000 to $3,500 for a one-bedroom apartment in the city center
From $1,600 to $2,600 for a one-bedroom apartment in the outside part of the city
$3,500 to $6,500 for a three-bedroom apartment in the city center
$2,500 to $4,000 for a three-bedroom apartment in the outside part of the city
Apartment sizes in NYC
It can be hard to give even a rough estimate regarding the apartment sizes in NYC. Simply put, New Yorkers live in everything from a small studio to three-bedroom apartments. The super-wealthy people enjoy even larger places. In addition, the square footage will differ as you go through boroughs and even neighborhoods. What's more, the age of a building also plays a role in the size of the apartments. Some of the largest apartments can be found in Washington Heights in upper Manhattan. They are about a century old, while most of them even have "maid's rooms." That is why it often happens that several people share an apartment that was originally meant for one wealthy family.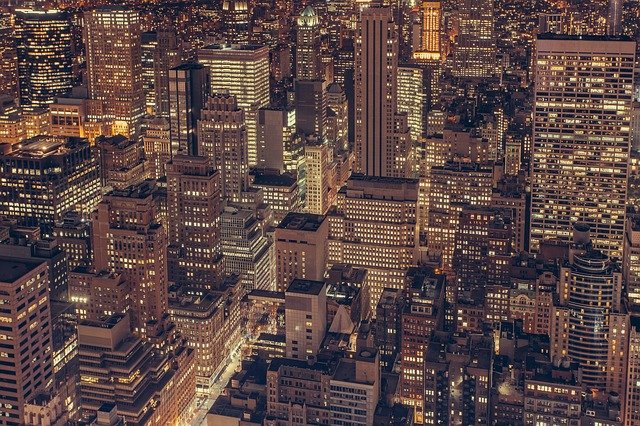 On the opposite side of the scale, you can expect to come across 250 square feet apartments in the heart of Manhattan. These are, of course, some of the smallest lofts. As people have been seeping into NYC looking for living opportunities, the industry had to adjust. So, there are now plenty of illegal apartments, including basements, attics, utility rooms, and converted garages. You can see plenty of these examples in the outer boroughs.
If you are moving to NYC with the hope of living in a more spacious place, we would suggest that you go further out from the business center and take an older place.
Commute time you can expect when living in New York City
It goes without saying that the average time it takes you to get to work depends on where you are coming from. Still, for many neighboring areas, the difference in commute time can be counted in mere minutes. However, when you are living in NYC, and you are late to work, being stuck in traffic, every minute counts. Now, to help you get a better idea of what neighborhoods fare best – and worst – when it comes to commutes, we will speak of the NYC neighborhoods that are on the farthest ends of the spectrum.
It is not as bad as you might think
What might come as a surprise is that, out of the 20 neighborhoods in NYC with the shortest commute times, 17 are based in Manhattan. That being said, many people who work in Manhattan also live either on or close to the island. However, while Manhattan may reach such a great number, Williamsburg boasts the shortest commute time among all 188 NYC neighborhoods. Brooklyners who live here take on average 25 to get from home to work or vice versa. Over 40% of Williamsburg commuters spend less than 15 minutes on their commute. Furthermore, just 7% spend more than an hour going to work and back.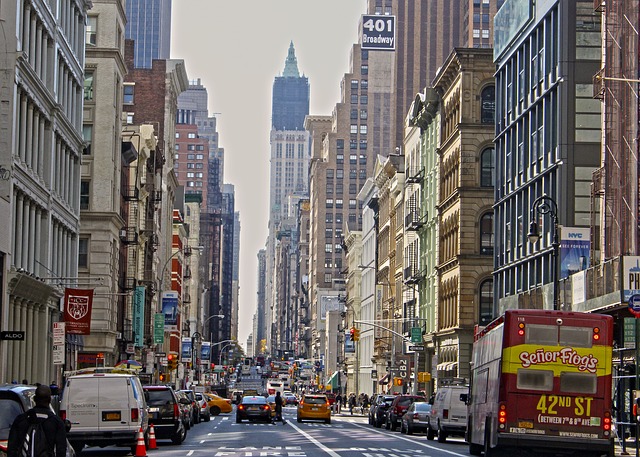 Following closely behind this Brooklyn neighborhood, Midtown Manhattan takes the second place for the shortest average commute time in New York City. The neighborhood that includes both Midtown and Midtown South has an average commute time of just 26 minutes. About 47% of Midtown commuters spend between 15 and 30 minutes on their way to work.
You can also target Brooklyn Heights-Cobble Hill, as well as Queens' Hunters Point-Sunnyside-West Maspeth if you would like to spend no more than 36 minutes getting to work, on average.
Don't mind spending time in traffic?
While Brooklyn might pride itself on having the neighborhood with the shortest average commute time in NYC, one cannot forget that it also houses the neighborhood on the opposite end of the spectrum. Those heading to or from work in Starrett City can spend an average of 64 minutes on their commutes. Following close is Hammels-Arverne-Edgemere, Queen's neighborhood. Here, commuters spend 61 minutes on average getting to work or back home.
The Bronx is the worst borough considering commute time. Workers in Co-Op City, Parkchester, and Eastchester-Edenwald-Baychester need an average of 56 minutes to get from home to work. Simply put, commuters in these Bronx neighborhoods find it harder to get to and from work than those in any other borough, including Staten Island.
Leisure time in the city that never sleeps
NYC has a lot to offer, and not just in terms of business opportunities. Once all those busy New Yorkers are done with their work, they have plenty of leisure time options to choose from. When graced with nice weather, NYC allows its residents to enjoy cycling through lush green parks, have wonderful boat rides, and spend their time visiting street markets that pop up between spring until the end of Autumn.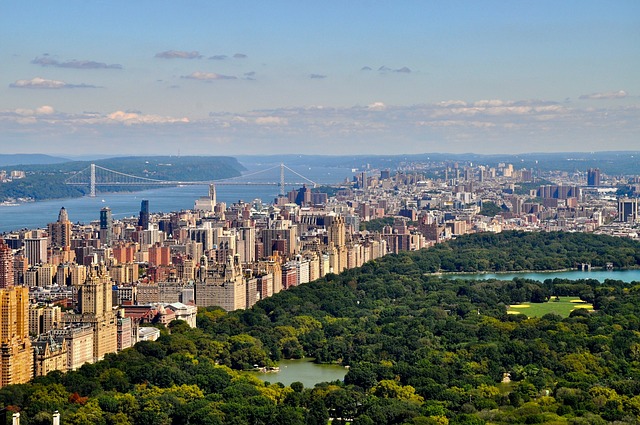 While not limited to colder months, museums and shows in NYC are a great way to keep wintertime more fun. As New York is home to a considerable number of museums that fit all tastes and interests, you are bound to find at least a few that will spark your interest. And let us not forget Broadway Shows. In addition, if you are more into being active, NYC splurges its residents with mesmerizing ice rinks. The most famous ice rinks include the Wollman Rink in Central Park, The Rink at Rockefeller Center, and the Bryant Park Rink. These operate between November and March, offering their visitors an idyllic setting with Manhattan's skyscrapers in the background.
What NYC relocations come down to
Each year brings forth many changes and unique challenges all of us have to deal with. If you find that relocation is something that will enhance your life and business opportunities, we wholeheartedly support you in this decision. Verified Movers are here to provide you with as much information as we can in order to ensure this big step in your life is the one you will truly get to enjoy. Moving to, from, or within the NYC borders has probably never been easier. Top movers in NYC are now super easy to find, especially through top movers in NYC reviews. Our platform will easily match you with the professionals who will suit you not only budget-wise but who will also go along with your preferences and ideas. You can also find useful information on other cities and states. These texts are geared towards helping you better grasp what is there to expect from relocating.