Long distance moving companies Missouri
Get Your Instant Moving Quote
Sponsored Companies

Verified Business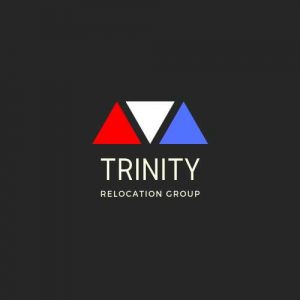 2300 Palm Beach Lakes Blvd Suite 301, West Palm Beach, FL, USA
The Show-Me State make itself an obvious relocation destination because of the endless unique advantages and amenities it offers. In general, people in Missouri are helpful and friendly. So, if you need information or assistance, just ask. If they can't help you, they'll usually try to find somebody who can! And if you need help with planning a move and choosing between long distance moving companies Missouri, they will point you to Verified Movers. Why? Because with the help of our reviews and insights into expert movers, you are one step away from a smooth Missouri relocation.
Facts About Missouri
01. Main Information
Popular Cities
St. Louis, Kansas City, Springfield, Columbia, Branson
Governor
Mike Parson
US Senators
Roy Blunt, Josh Hawley
State Website
State Moto
Let the good of the people be the supreme law
State Nickname
Show Me State
02. Geo Population
Area (sq mi)
69,715 sq mi
Total Population
6,126,452
Highest Elevation
1,772 ft
Lowest Elevation
230 ft
Time Zone
Central/UTC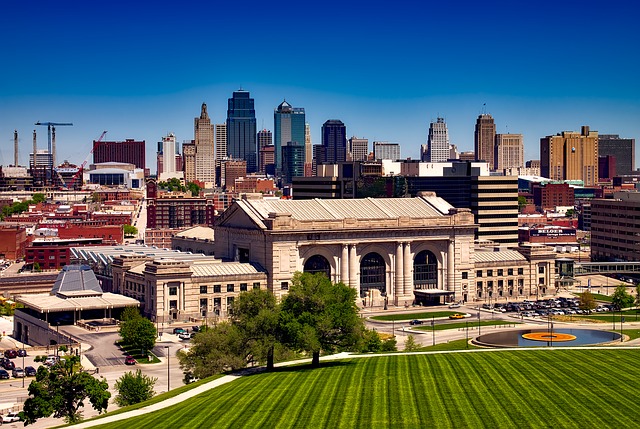 03. Education
Top 5 Elementary Schools
Chesterfield Elementary School, McKelvey Elementary School, Missouri City Elementary School, Ralph M. Captain Elementary School, Truman Elementary School
Top 5 Middle Schools
North Kirkwood, Macon, Rolla, Liverty, Hallsville
Top 5 High Schools
Tipton, Lafayette, Metro Academic and Classical, Nerinx, Incarnate Word Academy, Westminster Christian Academy
Top 5 Colleges
University of Missouri, Missouri State University, Washington University in St. Louis, University of Missouri-Kansas City, Truman State University
04. Rates
Crime Rate
31,644
Employment Rate
3.50%
Average Income (household)
$67,317
Poverty Rate
13.40%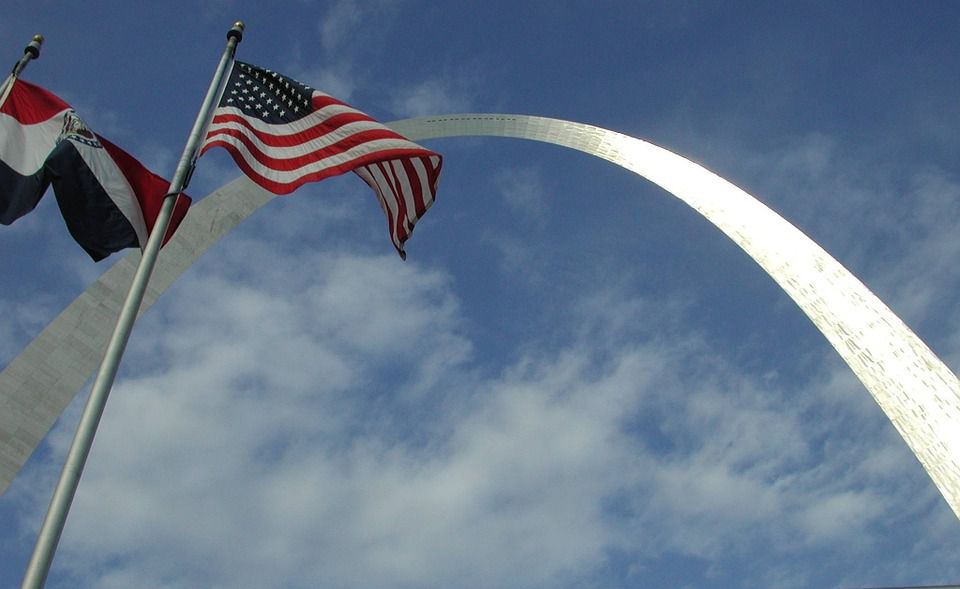 Missouri - a great choice for those in the market for work and a life of comfort
Missouri's major industries are health care and social assistance, retail, advanced manufacturing, financial and professional services, and agriculture and bioscience. With the state's median home price is $138,400, chances are you can afford to live comfortably in Missouri. After all, that is 24.6% cheaper than the U.S. average. And it heavily contributes to Missouri's status as one of the 15 cheapest states in America. Furthermore, the state's transportation and grocery costs are also below the national average.
What can you come to expect from long distance moving companies Missouri?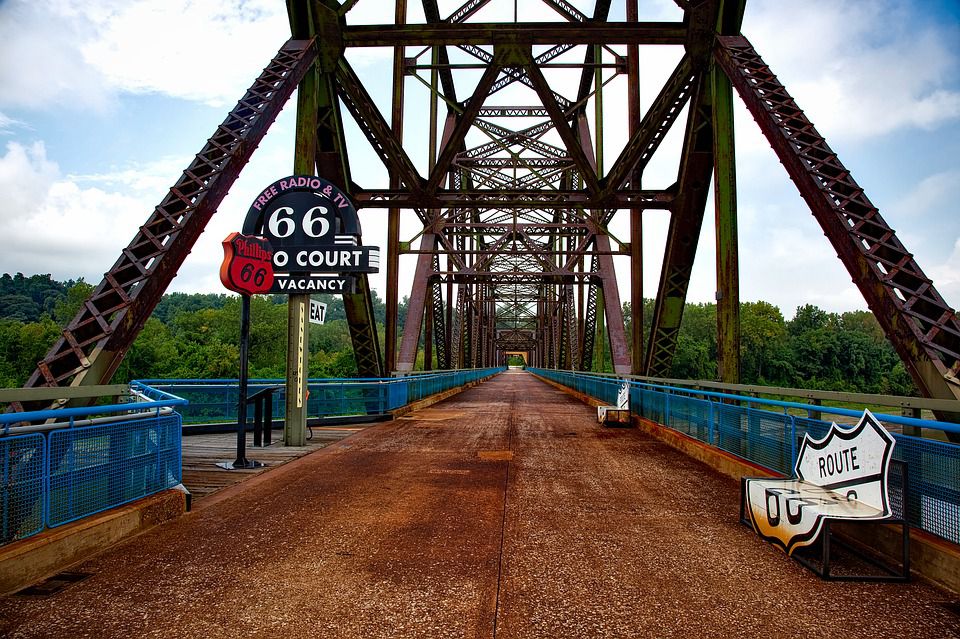 With advice from Verified Movers, you can get a perfect combination of experience, knowledge and high-quality services. The Missouri long distance movers we recommend are licensed and reputable. And they provide a plethora of services that involve:
Planning and organization
Big and small relocations

Local, long distance and cross-country transportation

Packing & unpacking expertise
Specialized relocation services - furniture, office supplies, conference rooms, etc.
We have been in the moving industry for years and we know it back and forth. And with our experience, we've had the chance to recognize what it takes for long distance moving companies Missouri to stand out. Integrity, professionalism, and efficiency - these are just some of the traits that make the foundation of a good company.
In that spirit, the high-quality services Missouri movers provide are structured to guarantee a memorable relocation. So, as you prepare to move to your new home or office, rest assured that Verified Movers are here to offer support. We are here to guide you through the entire moving process and provide optimal relocation solutions for your move.
Verified Movers can help you plan your house and office move in Missouri

The most complicated task with every move is found in the layout and details of the plan. And with the help of any of our long distance moving companies Missouri, this is not something you need to worry about. They also take extra time to ensure that the moving process is a complete plan. All in all, what you see is what you get - no tricks or false idolizing. You can check out reviews pertaining to particular moving companies we recommend and then decide which to hire.
Do you really need all that assistance when moving long distance?
Moving. It sounds so easy. But, is it really? The answer is pretty simple. No. Moving house, or moving your business facilities won't be easy. Or even simple. But, it can be. And all you have to do is to hire professional long distance moving companies Missouri has to offer. Make this whole process simple and easy. Enjoy your new beginning. And leave all the hard work to our seasoned professionals. You don't only need it. You deserve it. So – wait no more and give our team a call today!
Are you looking for some additional assistance for your move?
If you are, you are in the right place! Here and now! Verified Movers and its long distance moving companies Missouri can provide you with a wide range of moving services. At an affordable rate. And with pleasure.
What can our teams offer you?
It doesn't matter what it is that you are looking for. Our long distance moving companies in Missouri can handle it for you. No matter the distance. And no matter how complex your relocation project seems at this point. Our long distance moving professionals got you covered.
Residential and commercial long distance moving services
Auto shipping services
Fine art crating and handling services
Senior moving assistance
Specialty items relocation services
Packing and unpacking assistance
Storage units in your area
And so, so much more. All you have to do is to ask. Our long distance moving professionals will take it from there. With pleasure. Because we care about you. And we will do everything that is in our power to satisfy each and every moving need that you might have.
Do you need some help planning your move?
Our team got you covered. We have prepared comprehensive moving guides, samples and articles that will help you get organized and prepared for your upcoming long distance relocation in no time. Feel free to check out our mover's database and our blog and enjoy your smooth relocation.
Avoid moving problems
And with ease. Verified Movers and its team will work hard in order to provide you with the best moving experience possible. We promise you that. No unpleasant surprises. No hidden costs. No scams. Just a positive experience and smooth relocation.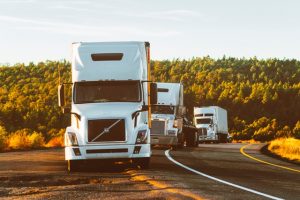 What are you waiting for?
Give our team a call today and let's start preparing for your upcoming relocation today!
LONG DISTANCE MOVING COMPANIES BY CITIES