The concept of relocation rarely comes without its challenges, especially when you decide on a long distance move. And this is why it is important that you tackle these challenges head-on. Otherwise, you risk the safety of your belongings due to mishandling by the movers you hire. Instead, you should take precautionary measures by making a detailed plan for your Alabama relocation. Luckily, Verified Movers reviews can assist you in this matter. Our database of over 20,000 moving companies will ensure you find the right help. Besides, all professional long distance moving companies Alabama will tell you that the easiest way to the perfect relocation is a good game plan. Thus, we offer you the insight you need to plan out your relocation ahead of time. In fact, we'll also be here to help you if you decide to leave this state since you can find many cross country moving companies Alabama on our platform as well. Therefore, don't hesitate and visit our website today.
Intrastate vs. Interstate move
An intrastate move is a move within one state. It means that the highways movers take do not cross the state's border. On the other hand, the interstate move is just the opposite. It mean that the highways cross boarder and allow movers to drive through other states. Some of the most popular highways in routes in Alabama are Selma to Montgomery March Byway, Talladega Scenic Drive, Black Warrior River Scenic Byway, etc.
Moving regulations in Alabama
When it comes to moving to Alabama, the moving regulations are conducted by the Pubic Service Commission, and the licenses and costs are determined by them. For example, a permit with a determined route is necessary in order to relocate a household. And if you are moving from an urban area, there is a special permit which prohibits moving during certain hours of the day.
Entrust long distance moving companies Alabama with relocation planning and customizing your move
As long as you have your mind made in terms of relocation, you might as well do it right. On the one hand, we all feel more confident when we plan out everything and take control of the situation. However, you won't always have the time or resources to make a detailed plan for your move. So, why not take the stress and effort of it all and hire a verified moving company instead?
After all, long distance moving companies Alabama with the right experience and knowledge can only make things easier for you. And if you have the desire to participate in the moving process, you always can – you are the client, after all. So, in case you opt for such a call, here are the basic steps you need to ask your Alabama long distance movers:
#1: Ask your movers about inventory check and packing
Long distance relocation is not like your typical "down the street move". If you happen to forget something, it won't be that easy to come back for it. So, it's always a good idea to have an inventory list handy for both you and the Montgomery movers you decide to hire. Another useful service that you can inquire about is the disassembly and reassembly of robust or heavy pieces of furniture.
And in case you don't have the time or will to pack on your own, most long distance moving companies Alabama train their crews to do it for you. This way, you have a peace of mind when it comes to the safety of your belongings. However, in case you are of a mind to participate, you are always welcome to do so.
#2: Ask long distance movers from Alabama about loading and transportation
The truth of the matter is that there is no such thing as two identical relocations. There is always something different to account for, whether it that southern heat or the terrain etc. This is why your Birmingham moving experts should have the necessary expertise and equipment to handle any situation. And as long as you find that, you should be just fine and trouble-free when it comes to your move.
#3: Inquire about unloading and unpacking
No matter how complex the route, access or the overall layout of your new residence, capable moving companies Huntsville should be able to overcome it. Packing materials such as protection pads secure the railings, walls, tight corners, and doors from damage throughout your relocation. And after everything is done and taken care of, it's just a matter of unpacking. This is also something that your movers can take care of if you want them to.
If you're looking for Alabama's greatest long distance moving company, let us help you!
If you want to move to Alabama, you are at the right place to find the most reliable and affordable long distance moving companies Alabama. Put all your worries aside and use our website to find the movers capable of handling all the details of your long distance relocation. Reading reviews, you can find the most reliable moving company that can help you move your household or business items throughout  Yellowhammer State. Using our database to find a licensed moving company is the best thing you can do for your peace of mind. Finding bonded and skilled agents are the most important part if you want to make your move a success! Long distance moving companies Alabama have agents located to serve the entire state, including the most popular cities people move in Alabama – Auburn, Birmingham to Decatur, Huntsville, Mobile, Montgomery, and Tuscaloosa.
Why do you need help from a trustworthy long distance moving company?
This question is often on top of the moving FAQ list. Sometimes, you are not capable of handling all the details of the long distance move. It can be very complicated and tough to plan packing, protecting, transportation, etc. Handling all the small parts of the long-distance move makes it the most complicated process you have ever experienced. Trustworthy movers are the best ally in exceeding the successful and smooth transition to Alabama.
Therefore, you would want to ensure that you avoid fraudulent movers at all costs. In a time where the competition in the moving industry is truly at its highest, the users of moving services need to be extra careful. Luckily, we at Verified Movers have excellent advice and moving tips. Our experts suggest that in order to ensure your moving company is legitimate, you will need to research about them thoroughly. When conducting this research, it's essential to pay extra attention to the following things:
Reading the moving reviews – by reading the moving reviews on Verified Movers, you will surely find the best long distance moving companies Alabama has to offer
Asking for a free moving quote – be sure to use this opportunity, since it's an excellent way of exposing fraudulent movers and finding trustworthy ones
Researching the additional services – additional moving services could be a great indicator that a company is doing its business seriously
Reading moving reviews is one of the most important and best ways of finding the best long distance moving companies Alabama
Many might find the task of reading moving reviews tedious and unnecessary. However, it should be one of the most important tasks on your moving checklist. By reading moving reviews, not only can you find a company that is professional and trustworthy, but you can also eliminate movers that don't deserve your trust. These reviews are the best indicators of how a moving company conducts its business.  Therefore, there are definitely worth the time and attention put into reading them.
This is why we at Verified Movers have dedicated our entire business to creating a platform where people can express opinions regarding their experience with a moving company. Both satisfied and unsatisfied are welcome to leave their reviews. By allowing this, we believe our platform will serve to filter out those companies that conduct their business unethically. On the other hand, we wish it to be a place where people will also be able to find the most excellent movers due to reviews. This is why we also allow moving companies to create their profiles on our website.
Getting a free moving estimate will help you decide whether a specific moving company is the best choice for you
Free estimates, or moving quotes, are an excellent way of making your choice of a long distance moving company from Alabama. However, when planning on getting the quote, experts will advise choosing at least three moving companies that will make a moving quote. That way, you will be able to compare the prices of their services and choose the best one to conduct your relocation. It is also one of the best ways to calculate your moving costs since the professionals will do it for you.
That being said, it would be important to know that the average long distance move in Alabama can cost anywhere between $1254 to $3582, depending on your belongings and the additional services you may ask for.
Nevertheless, a certain degree of precaution is advised. Moving quotes may vary significantly in pricing. Therefore, it is enough reason to be suspicious of both prices that are too low as well as the ones that are too high. Oftentimes, fraudulent movers tend to lure in customers by offering ridiculously low moving costs. So, it would be a wise choice to compare the prices of at least three companies, as the experts suggest.
Why are additional moving services important when it comes to choosing from long distance moving companies Alabama
As stated earlier, additional moving services are an excellent indication of the seriousness of a long distance moving company. The more services a company has available, the more likely it is that they are properly conducting business with a desire to provide an excellent experience to its customers. And when it comes to long distance moving companies in Alabama, you should ensure that they have a great variety of services. Since moving long distance may require specific equipment, knowledge, and expertise from the movers local moving companies cannot offer, it is absolutely necessary to check if a company can provide them before hiring them to help with your relocation. Therefore, when reading Verified Movers reviews about a company, research whether they offer some of the moving services from the following list.
The list of moving services a long distance company should be able to offer you
Most professional moving companies will offer additional moving services alongside the basic ones of loading, transporting, and unloading your belongings at your new home. Therefore, when researching long distance moving companies Alabama has to offer, it would be wise to look for the following:
Commercial moving – when relocating an office or an entire business, it is best to search for commercial movers, since they have the necessary knowledge and expertise to conduct such a move
Packing and unpacking services – are excellent choices for those who do not wish to conduct this tiresome and long moving task by themselves. Professional packers know all the best packing secrets to perform this task perfectly.
Storage and warehouse rental – could prove to be quite necessary when conducting a long distance move with the help of long distance moving companies Alabama
Auto moving – moving companies provide the service of auto moving for those moving long distance that cannot drive their vehicle (or vehicles) by themselves to the desired destination
Specialty item moving – this services helps those who have items that need to be handled with extra care and demand proper knowledge of handling. Items like pianos, grand furniture, pool tables, etc. fall into this category
Furniture assembly – Professional movers offer to assemble and arrange the furniture for the customers that do not wish to perform this task alone or find it too difficult
Junk removal – This service applies to removing all the unnecessary packaging after unpacking and can be quite useful after relocating.
White glove moving service – is an all-inclusive luxury service for those who wish to transfer all moving tasks to the professionals and not worry about anything moving-related
Relocating your office with the help of long distance moving companies Alabama
Since Alabama had the single largest year-to-date growth of 2.6% when it comes to employment, it comes as no surprise that many opt to relocate their business to this state. However, in order to conduct a successful office or business relocation, the best option would be to choose a commercial moving company. Since many long distance companies from Alabama offer such a service, you should ensure to choose the ones that provide it. Relocating an office requires skill and knowledge, as well as appropriate equipment.
Office equipment is often expensive and fragile. This is why it has to be handled with utmost care and expertise. Therefore, ensure to hire a moving company with an excellent team of experts who have the necessary experience to handle such a move.
Packing and unpacking services can make your relocation smoother
In the experience of professional movers, packing and unpacking services are among the most requested by users. Those who do not wish to deal with this moving task by themselves can opt to hire professional packers. The team of experts ensures that every items is packed safely and secured for transport. And this minimizes the risk of damage. Professionals will deal with getting moving supplies, and their knowledge will ensure that every items is packed appropriately.
Types of moving boxes
Furthermore, professional packers know what type of moving boxes will be suitable for your belongings. According to their size and fragility, your movers will choose small, medium, large or extra large cardboard boxes. As for the fragile belongings there are many options. From boxes made out of different materials, including wood, to plastic or aluminium.
Likewise, you can hire professionals to unpack your belongings once you reach the destination of your new home. However, before professionals arrive to pack your belongings, it would be wise to prepare your belongings for packing. And the best way to do this is by decluttering your homes.
Decluttering your home will help you prepare your items for packing and transporting
Decluttering may be considered tedious but it is one of the most important moving tasks. Not only will it help you prepare your belongings for packing and transporting, but it can also be an excellent way to reduce moving costs. Moving experts advise creating piles of belongings when decluttering your home. Three essential piles should be sufficient. Choose the belongings you are going to keep, donate/sell and throw away.
After choosing the items to bring to your new home, make sure to eliminate all the items that can no longer be of any use. Throw away anything that is broken beyond repair. Creating clutter in your new home immediately after moving is quite unnecessary. As for the third set of belongings, you can choose to donate them. Give to charity those that can still be of some use – for example, old clothes or children's toys. Those items that are not appropriate for a charity, you can choose to sell. That way, you can earn some extra money you can use to pay for your relocation.
Storage service is beneficial when moving long distance
Placing your items in a rented storage unit can be quite beneficial when moving long distance. With these types of relocation, it can often happen that certain items cannot be transported immediately or have to wait for suitable equipment. The best option, in this case, is to place those items in a storage unit or a warehouse if need be. In storage, the belongings will be kept safe and in excellent conditions until they can be transported again.
There are many storage units you can opt for, from small units to large warehouses. Nowadays, there are storage units with special conditions, such as climate-regulated storage for the most sensitive items. Most often, items that require such special conditions are large art and book collections, as well as antique furniture or valuable vintage items. These items need a certain temperature level and no exposure to natural light. By placing them in specialized storage, you can be assured that they will remain in excellent condition.
Auto moving service might be necessary when moving long distance
Relocating long distance often requires more additional services. If you are moving long distance, especially if moving overseas from Alabama, you might not be able to drive your care there by yourself. This is why many opt for the service that will deliver their vehicle to their desired location without much hassle. Therefore, by hiring an auto moving service, you won't have to worry about relocation your vehicles to your new home.
Moving specialty items with the help of a long distance company from Alabama
Whether you are relocating your household or an office, there are certain items that can't be transported with the rest of the belongings. Specialty items like pianos, pool tables and certain types of furniture. They need to be transported separately since they require specific handling. If you have such items, it would be best to choose a long distance moving company that has a team of experts that can provide you with this service. And with the help of Verified Movers, you can easily find a moving company that has highly trained experts to assist you in such matter.
Furniture assembly will make moving in smoother
Just as packing and unpacking services can be transferred to the professionals to make a relocation easier, the service of furniture assembly can be helpful just as much. The task of assembling furniture can be time-consuming, difficult, and for some, even impossible. Often, if you try to put it together by yourself, leaving a single piece out can result in damaging the furniture and injuring yourself. However, trained professionals will complete this task in no time if you wish to hire them. With their knowledge and experience, the task will be completed faster, and the furniture will be properly put together.
The service of junk removal will help you have a clean home
After unpacking and assembling the furniture, the used packed materials can create quite a mess. However, by paying for the junk removal service, you won't have to worry about cleaning up. Professionals can take care of unnecessary material and dispose of it appropriately. Likewise, the team responsible for junk removal can eliminate whatever you desire away from your home.
Opt for white glove moving service if you wish to move like a VIP
This all-inclusive, luxurious service is for those who do not wish to have to deal with any moving-related tasks. The team of white glove movers will take care of absolutely everything when it comes to relocation. And since long distance moving is already stressful enough, choosing this service might not be a bad decision. These movers are the best team of professionals a company can offer you. They are highly trained to handle any task. They have a lot of knowledge and experience, and have the state-of-the-art moving equipment.
If after consulting with your accountant, you come to the realization that you can afford white glove moving services, our Verified Movers experts highly recommend that you take it. Moving with this service will be minimally stressful. It is because movers will take care of everything to the smallest detail – they will even plug in the TV before you arrive at your new home.
FAQ about moving to Alabama
When should I call a moving company? – It would be best to book a moving company at least 6 week in advance.
How much does a long distance move to Alabama cost? – On average, the cost can be between $1254 and $3582
How is the cost determined? – the cost is calculated by professionals, and it includes the number of your belongings, their size and weight, additional moving services, etc.
Will the moving company contact me before they come to pick up my belongings? – Yes, most moving companies have the policy of contacting you 24 hour prior to the move
What to do if my belongings get damaged? – Most moving companies offer insurance, but if you with to be extra careful, there is additional moving insurance you can purchase from an insurance company.
If you want to live in a state with a strong sense of community, Alabama is a perfect choice!
Located in the southeastern U.S., Alabama is on the west of the Mississippi River and on the south of the Gulf of Mexico. With mild winters and hot summers, Alabama is a great state for those people who don't like cold and snowy winters. If you are one of them and you want to live in the state with a strong sense of community, you cannot be wrong by moving to Alabama. This state is also known as "the Heart of the Dixie". It is the birthplace of renowned people such as Harper Lee, Nat King Cole, and Hank Aaron.
This great state has a lot of great activities for its residents. From the Rocket Center, Robot Museum, to the Alabama Shakespeare Festival and many landmarks such as the Rosa Parks Museum and Martin Luther King Jr's church, you can find many interesting activities all over Alabama. When you want to relax and see more than historical sites, go to the beaches on the Gulf Shores.
The final and first chapter – find and hire one of the long distance moving companies Alabama
With its rich history, deep musical roots and undeniable Southern hospitality, it's no wonder the heart of Dixie is a desirable place to live. And Verified Movers are here to match you up with the perfect moving crew for your particular needs! Verified Movers are prepared to help and handle your long distance move with ease. We provide you with a variety of long distance moving services you can find in Alabama.
You don't have to make big online research. We are your best resource for long distance moving companies in the state of Alabama. As the big source of dedicated professionals and one of the largest networks, with our assistance, you will easily and smoothly find the moving company that is your perfect match! Whether you are moving your family or your business, you can do it worry-free. With customizable moving services, you can find with a superior long distance moving company.
Alabama moving trends
Some of the most popular cities in Alabama to move to, according to the moving experts are Birmingham, Tuscaloosa, Montgomery, Dotah, etc. People who move here usually come from Florida. 14.8% of Alabama's new resident come from here, closely followed by people from Georgia (14.4%) and from Tennessee (9.5%).
Have the smooth and stress-free move you deserve
Our job is to make sure you have the capable, efficient and reliable moving team at your side. And to have them take care of everything you need for your relocation. Reach out to us to find out more, and make sure to visit our website which is easy to navigate. We are at your disposal for any questions and doubts you might have. We both have the same goal, and that is your utter satisfaction with your moving assistance.
Facts About Alabama
01. Main Information
Popular Cities
Montgomery, Birmingham, Huntsville, Mobile, Hoover
US Senators
Katie Britt, Tommy Tuberville
State Website
State Moto
We dare defend our rights
State Nickname
The Yellowhammer State
02. Geo Population
Total Population
5,097,641
Lowest Elevation
Sea level
Time Zone
Central / Eastern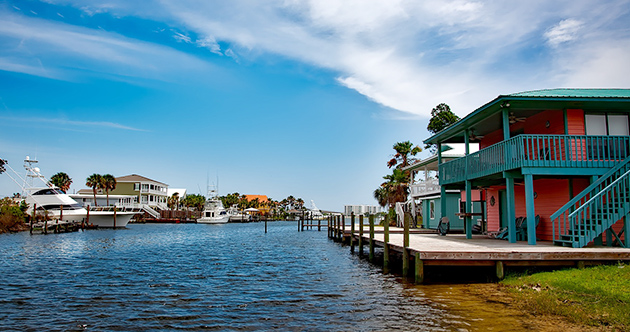 03. Education
Top 5 Elementary Schools
Randolph, The Montgomery Academy, Cary Woods, Providence Christian, Dean Road
Top 5 Middle Schools
The Altamont, Randolph, The Montgomery Academy, Discovery, Providence Christian
Top 5 High Schools
Indian Springs, Loveless Academic Magnet Program, The Altamont, Alabama School of Mathematics and Science, Randolph
Top 5 Colleges
The University of Alabama, Auburn University, University of Alabama at Birmingham, The University of Alabama in Huntsville, University of South Alabama
04. Rates
Crime Rate
31.82 (per 1,000 residents)
Average Income (household)
$54,943