The concept or relocation rarely comes without its challenges, especially when you decide on a long distance move. And this is why it is important that you tackle these challenges head-on. Otherwise, you risk the safety of your belongings due to mishandling by the movers you hire. Instead, you should take precautionary measures by making a detailed plan for your Alabama relocation. Besides, all professional long distance moving companies Alabama will tell you that the easiest way to the perfect relocation is a good game plan. Thus, we offer you the insight you need to plan out your relocation ahead of time.
Cross Country (Interstate) Moving Companies Alabama
Every relocation is best handled by professionals, as it is a complex process, most usually paired with a deadline. With this in mind, your best bet for a smooth and stress-free long-distance move is to turn to reliable long-distance moving companies in Alabama. However, the research process can also take plenty of your time, especially if you want to make a sound decision. That is, unless you turn to Verified Movers. We are here to help you reach reliable movers in a simple and fast way, providing you with the peace of mind that you will have, knowing your choice was a quality one.
Entrust long distance moving companies Alabama with relocation planning
As long as you have your mind made in terms of relocation, you might as well do it right. On the one hand, we all feel more confident when we plan out everything and take control of the situation. However, you won't always have the time or resources to make a detailed plan for your move. So, why not take the stress and effort of it all and hire a verified moving company instead?
After all, long distance moving companies Alabama with the right experience and knowledge can only make things easier for you. And if you have a desire to participate in the moving process, you always can – you are the client after all. So, in case you opt for such a call, here are the basic steps you can come to expect from Alabama long distance movers:
#1: Inventory check and packing
Long distance relocation is not like your typical "down the street move". If you happen to forget something, it won't be that easy to come back for it. So, it's always a good idea to have an inventory list handy, for both you and the Montgomery movers you decide to hire. Another useful service that you can inquire about is disassembled and reassembly of robust or heavy pieces of furniture.
And in case you don't have the time or will to pack on your own, most long distance moving companies Alabama train their crews to do it for you. This way, you have a peace of mind when it comes to the safety of your belongings. However, in case you are of a mind to participate, you are always welcome to do so.
#2: Loading and transportation
The truth of the matter is that there is no such thing as two identical relocations. There is always something different to account for, whether it that southern heat or the terrain etc. This is why your Birmingham moving experts should have the necessary expertise and equipment to handle any situation. And as long as you find that, you should be just fine and trouble-free when it comes to your move.
#3: Unloading and unpacking
No matter how complex the route, access or the overall layout of your new residence, capable moving companies Huntsville should be able to overcome it. Packing materials such as protection pads secure the railings, walls, tight corners, and doors from damage throughout your relocation. And after everything is done and taken care of, it's just a matter of unpacking. This is also something that your movers can take care of if you want them to.
If you're looking for Alabama's greatest long distance moving company, let us help you!
Ifyou want to move to Alabama, you are at the right place to find the most reliable and affordable long distance moving companies Alabama. Out all your worries aside and use our website to find the movers capable to handle all the details of your long distance relocation. Reading reviews you can find the most reliable moving company who can help you move your household or business items throughout the Yellowhammer State. Using our database to find a licensed moving company is the best thing you can do for your peace of mind. Finding bonded and skilled agents is the most important part if you want to make your move a success! Long distance moving companies Alabama have agents located to serve the entire state, from Auburn, Birmingham to Decatur, Huntsville, Mobile, Montgomery, and Tuscaloosa.
Why do you need help from a trustworthy long distance moving company?
Sometimes, you are not capable to handle all the details of the long distance move. It can be very complicated and tough to plan packing, protecting, transportation, etc. Handling all the small parts of the long-distance move makes it the most complicated process you have ever experienced. Trustworthy movers are the best ally in exceeding the successful and smooth transition to Alabama.
If you want to live in the state with a strong sense of community, Alabama is a perfect choice!
Located in the southeastern U.S., Alabama is on the west of the Mississippi River and on the south of the Gulf of Mexico. With mild winters and hot summers, Alabama is a great state for those people who don't like cold and snowy winters. If you are one of them and you want to live in the state with a strong sense of community, you cannot be wrong by moving to Alabama. This state known also as "the Heart of the Dixie" is a birthplace or renowned people such as Harper Lee, Nat King Cole, and Hank Aaron.
This great state has a lot of great activities for its residents. From the Rocket Center, Robot Museum, to the Alabama Shakespeare Festival and many landmarks such as the Rosa Parks Museum and Martin Luther King Jr's church, you can find many interesting activities all over Alabama. When you want to relax and see more than historical sites, go to the beaches on the Gulf Shores.
The final and first chapter – find and hire one of the long distance moving companies Alabama
With its rich history, deep musical roots and undeniable Southern hospitality, it's no wonder the heart of Dixie is a desirable place to live. And Verified Movers are here to match you up with the perfect moving crew for your particular needs! Verified Movers are prepared to help and handle your long distance move with ease. We provide you with a variety of long distance moving services you can find in Alabama. You don't have to make big online research, we are your best resource of long distance moving companies Alabama. As the big source of dedicated professionals and one of the largest networks, with our assistance, you will easily and smoothly find the moving company that is your perfect match! Whether you are moving your family or your business, you can do it worry-free with customizable moving services you can find with superior long distance moving company.
Long distance moving companies by cities in Alabama
Have the smooth and stress-free move you deserve
Our job is to make sure you have the capable, efficient and reliable moving team at your side, taking care of everything you need for your relocation. Reach out to us to find out more, and make sure to visit our website that is easy for navigation. We are at your disposal for any questions and doubts you might have, as we both have the same goal, and that is your utter satisfaction with your moving assistance.
Facts About Alabama
01. Main Information
Popular Cities
Montgomery, Birmingham, Huntsville, Mobile, Hoover
Governor
Kay Ivey
US Senators
Richard Shelby, Tommy Tuberville
State Website
State Moto
We dare defend our rights
State Nickname
The Yellowhammer
02. Geo Population
Area (sq mi)
94.7
Total Population
5,030,000
Highest Elevation
2,413
Lowest Elevation
Sea level
Time Zone
Central / Eastern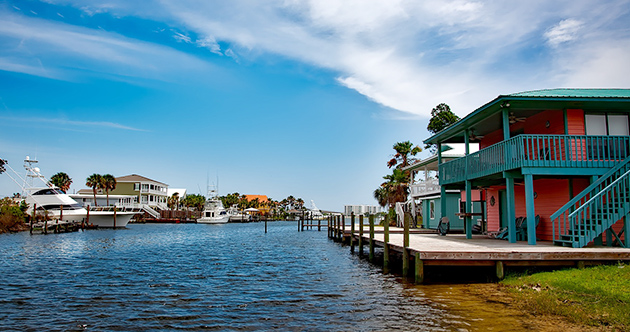 03. Education
Top 5 Elementary Schools
Radolph, The Montgomery Academy, Cary Woods, Madison, UMS-Wright Preparatory
Top 5 Middle Schools
The Altamont, Randolph, The Montgomery Academy, UMS-Wright Preparatory, St. Paul's Episcopal
Top 5 High Schools
Indian Springs, Loveless Academic Magnet Program, The Altamont, Randolph, Bob Jones High
Top 5 Colleges
Auburn University, The University of Alabama, The University of Alabama in Huntsville, Samford University, University of Alabama - Birmingham
04. Rates
Crime Rate
140,306
Employment Rate
55.3%
Average Income (household)
$50,536
Poverty Rate
16.8%