Even though Wyoming is not an enormous state, it's big enough to make any relocation across it challenging to say the least. In order to overcome those challenges, you should get in touch with long distance moving companies Wyoming. It's simple – with reputable professionals by your side, no moving project is too big, and the safety of your items is never in question. Verified Movers are proud to assist you in finding these experts. We have a rich database of movers, along with their profiles and reviews, giving you every piece of information you need to make the best decision. In the end, if you happen to choose an interstate move rather than a long distance one, stay with us, as we will assist you in finding cross country moving companies Wyoming. Verified Movers will be your ally from the beginning to the end of your journey, so check out our platform today!
Whatever the reason behind your relocation may be, one certain way of making the process smooth and stress-free is by turning to professionals. Some of the best long distance moving companies Wyoming can attend to every part of your move properly, and ensure a successful outcome. Reaching them might seem challenging, but we have you covered. Our platform contains all the information you need on reliable movers, the moving process itself, and everything else moving-related in order to help you with this process and preparation for it.
Moving across Wyoming: How much does it cost?
If one of the first questions that popped into your head is how much are long distance movers in Wyoming going to charge you, you're not the only one. People want to plan their budget right away, and that's perfectly normal. However, to give you an exact answer, we would need a few details from you. This is because the relocation costs depend on several factors, and distance is only one of those. Therefore, we suggest you to check out our free quote calculator, and get the most accurate price. Until you do so, we prepared a few examples based on the distance, just to give you an idea of what to expect.
Moving from Cheyenne to Casper; $800 – $2,100 (178 miles)
Moving from Cheyenne to Gillette; $1,000 – $2,400 (242 miles)
Moving from Casper to Gillette; $700 – $2,000 (128 miles)
Moving from Rock Springs to Laramie; $900 – $2,300 (207 miles)
Wyoming is losing residents
Things are really not looking good in Wyoming in terms of moving trends. The Equality State is swiftly losing residents. The negative inbound-outbound move ratio repeats itself year after year. The main reason for this is that a lot of Wyomingites feel that there are better opportunities elsewhere. In 2022, Wyoming recorded only 43% inbound moves. So, with 57% outbound moves it's one of the most moved-out states in the country.
When it comes to Wyomingites who choose to stay in the state, their preferred choice is Cheyenne
The largest city in the state, and hence, naturally, the one with the most opportunities is the preferred choice for Wyomingites on the move. This city is, of course, Cheyenne. If we take a look at Cheyenne's moving trends as a whole, they would be negative. This is simply because there are many people from Cheyenne who are leaving Wyoming, and not many out-of-staters coming to live here. But, when it comes to relocations within the Equality State, Cheyenne is quite popular. Well, we're not talking about thousands of people flocking to the city every year. But it does attract a fair number of Wyomingites from other cities. In fact, the most popular route in the state is from Casper to Cheyenne with around 200 relocations a year.
How to find a reliable team of long distance movers in Wyoming?
Choosing a moving company is one of the biggest and most important decisions in the moving process. In order to avoid fraudulent relocation companies, you need to keep an eye on a few things. And, some research is recommended, but don't worry it won't be long. Here's what you should do.
Long distance moving companies Wyoming have to be registered, so make sure to check if they are
First and foremost, you should never move with unlicensed companies. There are too many risks involved. So, right from the start, you should check if the company you're considering is licensed. Carriers in the Equality State, including moving companies, have to register at the Wyoming Department of Transportation. Without having an insight into necessary documentation, you simply should consider the team in question. And, once you know that the team of long distance movers in Wyoming you're thinking of hiring is licensed and insured, it's time to proceed with your research.
Reading reviews is always highly-recommended
Taking a look at long distance moving companies Wyoming reviews is something we always highly recommend. As a matter of fact, that's one of the reasons why Verified Movers reviews exist. We strive to help you make the best moving decision and relocate safely. So, having a platform full of reviews is something we think will help you a lot. So, make sure to check out our website and learn valuable info on long distance movers Wyoming through the experiences of their previous clients.
Moving services
There is a variety of services available when relocating with long distance moving companies in Wyoming. They help you achieve a unique and customized relocation, and here are the ones that people most frequently asked for:
Residential moving
Furniture moving
Storage services
Packing services
Senior moving
You can also ask for help with moving specialty items. There are some services out there devoted to relocating such items, for example:
Pool table moving
Fine art moving
Piano moving
Antiques moving
Frequently asked questions
Can I ask for moving insurance when relocating with long distance movers in Wyoming?
Yes, you can ask for either full moving insurance, or partial coverage.
How long will it take for long distance moving companies Wyoming to relocate my items across the Equality State?
On average, long distance moves within Wyoming are completed in 10 to 15 days, depending on the distance.
Which time of the year is most suited for relocations?
Although the prices are slightly higher in the summer due to high demand, this is the best season to relocate across Wyoming. As you probably know, it gets pretty cold here in the winter months, sometimes even in the spring or fall. So, for the best experience, definitely choose summer. And, if you're looking for a more affordable option, maybe September or October could be the right choice.
Will I be notified by long distance movers Wyoming before they arrive?
Moving experts from the Equality State will give you time to prepare for their arrival. In most cases, they will notify you 24 hours in advance.
Should I schedule my move early?
If you have the luxury to make a moving arrangement a month, or even two in advance, then do it. It's always better to welcome the moving day as prepared as you possibly can.
Long distance moving companies by cities in Wyoming
Turn to Verified Movers and find quality moving assistance
Our website serves the purpose of helping you get in touch with some of the best long distance moving companies Wyoming. Apart from finding all the information you need on their business, you will also get to learn about the quality of their service from previous customers, giving you an all-encompassing perspective. Therefore, visit our website today and start your moving journey by making a proper choice that will ensure a successful relocation process.
Facts About Wyoming
01. Main Information
Popular Cities
Cheyenne, Jackson, Casper, Laramie, Gillette
US Senators
Cynthia Lummis, John Barrasso
State Website
State Nickname
The Equality State
02. Geo Population
Highest Elevation
13,809 ft
Lowest Elevation
3,101 ft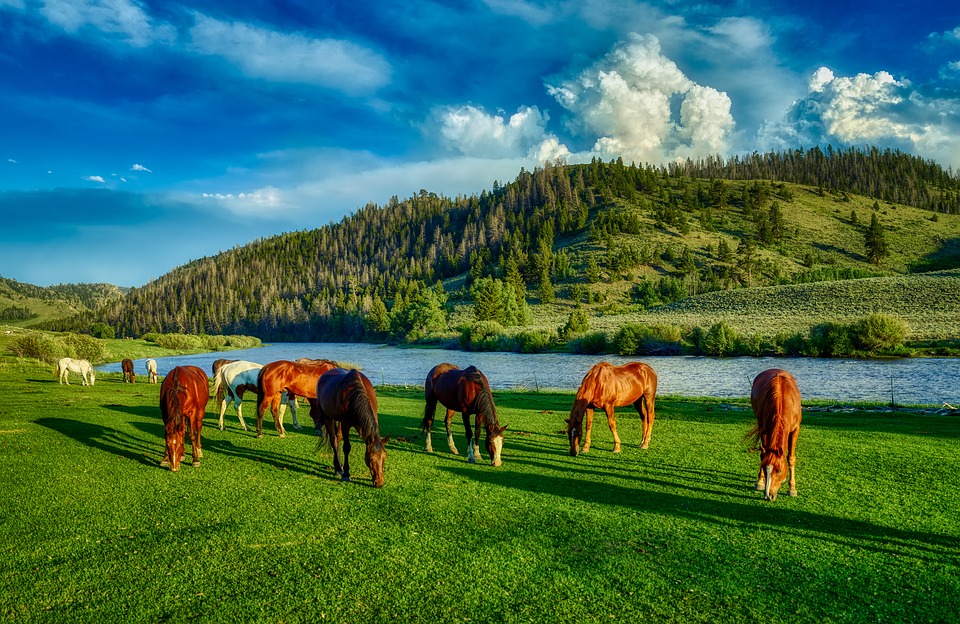 03. Education
Top 5 Elementary Schools
Mountain Academy of Teton Science Schools, Sagebrush Elementary School, South Side Elementary School, Snowy Range Academy, Woodland Park Elementary School
Top 5 Middle Schools
Mountain Academy of Teton Science Schools, Snowy Range Academy, Big Horne Middle School, Sheridan Junior High School, Powell Middle School
Top 5 High Schools
Jackson Hole Community School, Mountain Academy of Teton Science Schools, Jackson Hole High School, Laramie High School, Sheridan High School
Top 5 Colleges
University of Wyoming, Casper College, Western Wyoming Community College, Laramie County Community College, Northwest College
04. Rates
Crime Rate
21.03 (per 1,000 residents)
Average Income (household)
$68,002