Sometimes in order to grow your business or practice, you have to relocate it to bigger and better locations. Our choice of long distance moving companies Wyoming are here to ensure that the relocation of your business is time-saving, efficient, productive and overall affordable. The expert Wyoming movers we recommend to you are well-equipped and knowledgeable to handle any corporate move, no matter the size, distance or equipment you have.
Cross Country (Interstate) Moving Companies Wyoming
Whatever the reason behind your relocation may be, one certain way of making the process smooth and stress-free is by turning to professionals. Only the best long distance moving companies Wyoming can attend to every part of your move properly, and ensure a successful outcome. Reaching them might seem challenging, but Verified Movers has you covered. Our platform contains all the information you need on reliable movers, the moving process itself, and everything else moving-related in order to help you with this process and preparation for it.
Why should you hire a long distance moving companies Wyoming?
Moving across Wyoming or outside state borders is more than just transporting items from one place to another. Everything should be planned, organized, packed and transported correctly. And once you settle in your new home, you have to make sure that everything is unloaded and unpacked without harm. No matter how capable you are, this is still something you will need professional assistance with. Verified Movers can offer just that – all types of moving advice and recommendations that you need:
Professional packing and wrapping. Do you need to know which type of packing materials to use to ensure that no harm comes to your valuables? We have the guidelines you need, along with contact for long distance moving companies Wyoming that offer -full-packing services.
Transportation and logistics. You have to ensure that your property reaches its final destination in the shortest time possible and one piece. Our selection of Wyoming long distance movers is familiar with the best logistics solution to secure an efficient and speedy relocation.
Specialized moving assistance. There are always those items that require a bit more extra handling. And lucky for you, the verified and reputable long distance moving companies Wyoming possess the necessary know-how to ensure a smooth transition.
A cross-state move in Wyoming – can it be stress-free?
Sure it can. All it takes is some good organization, a good moving plan, and the right pick of long distance moving specialists Wyoming offers. The experts for state-wide moves will help you plan everything, pointing out the most important and the most difficult things, so you could arrange them first. So, hiring experienced long distance moving companies Wyoming is the most important thing to do.
In a sense, the moving day is just the end of a long process of preparations for it. That's why we suggest you don't hesitate at all and start with the preparations for a long distance move as soon as possible. Having too much time for something is never an issue. On the other hand, lacking time for some important thing to do might cause major troubles. As we said, major troubles are what we want to escape. Especially while making a long distance move to the Equality State. Hiring high-quality long distance moving companies Wyoming can help you a lot. And all it takes are 3 simple steps and you are all set for the perfect match-up.
Are you on the hunt for professional long distance moving companies Wyoming? Here at Verified Movers, you can find moving companies with the best professionalism, prices, and solutions. We have a database of long distance moving companies where you can find one that is your perfect fit!
Have a worry-free move with reliable long distance movers Wyoming
With the right and reliable long distance moving company, you don't have to worry about complications and damages. Professionals are trained and dedicated to pack and transport your belongings in the best possible way. Reliable long distance movers are here to make your move smooth and stress-free. With skilled and trained movers your belongings are safe from point A to point B. You don't have to worry about anything if you hire full-service movers. Whether you are hiring residential or commercial movers for long distance movers, the most important is they are licensed and skilled to handle the move.
How to find long distance movers? Our advice
There are many long distance moving companies Wyoming in the industry, but not all of them are professional and reliable. To find the moving company you can trust completely you need to do good research. Moving long distance is a complicated process, and you need someone who is trained and skilled to do it properly.
Here are the steps you should follow
Step 1. The reputation check
When you are looking for reliable long distance moving company, you should check their reputation. You should hire a moving company that has an excellent reputation and great reviews from customers. Hire a mover that has the best testimonials.
Step 2. The reliability check
Make sure your long distance moving company is licensed by the U.S. Government, and more specifically – by the U.S. Department of Transportation (USDOT).
Step 3. – Get a free moving quote
Find a few moving companies and get in touch with them. Ask for a free moving quote. Make sure to pick a few long distance moving companies Wyoming that have license and insurance. You should only work with a moving company that is professional and properly licensed if you want safe and smooth long distance move.
Step 4. Request in-home estimate
In your search for long distance movers, don't forget to ask for an in-home estimate. The reliable moving company will offer you this type of service. In this way, you will get an accurate moving cost in person.
Step 5. Ask the right questions
Call the moving company and ask representatives a few important questions. You should get all the necessary answers you need. You should ask for a price, additional services, insurance, reviews, etc. Ask everything you want if you want to pick the moving company you can trust the most.
Step 6. The intuition check
When you are done with your research before you hire one moving company you should trust your intuition, which moving company makes you feel good. Hire moving company with quality services, positive reviews, affordable prices and most important – one that you can trust.
Long distance moving companies by cities in Wyoming
Turn to Verified Movers for quality moving assistance
Our website serves the purpose of helping you get in touch with some of the best long distance moving companies Wyoming has to offer. Apart from finding all the information you need on their business, you will also get to learn of the quality of their service from previous customers, giving you an all-encompassing perspective. Reach out to us today and start your move by making a proper choice that will ensure a successful relocation process.
Facts About Wyoming
01. Main Information
Popular Cities
Cheyenne, Jackson, Casper, Laramie, Gillette
Governor
Mark Gordon
US Senators
Cynthia Lummis, John Barrasso
State Website
State Moto
Equal Rights
State Nickname
Equality State
02. Geo Population
Area (sq mi)
97,914 sq mi
Total Population
581,075
Highest Elevation
13,809 ft
Lowest Elevation
3,101 ft
Time Zone
MT/UTC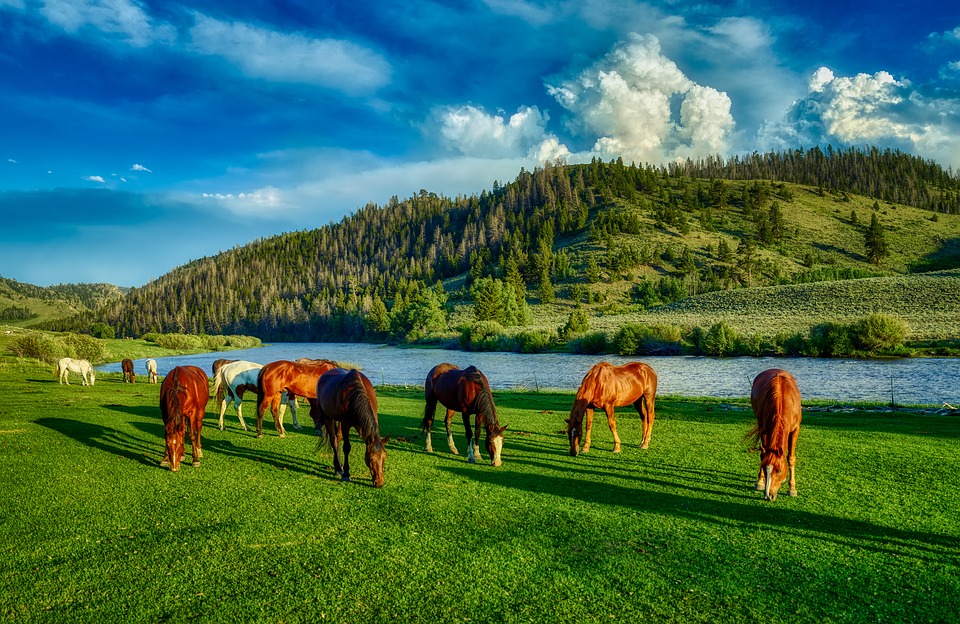 03. Education
Top 5 Elementary Schools
Mountain Academy of Teton Science Schools, Sagebrush Elementary School, Woodland Park Elementary School, Snowy Range Academy, Highland Park Elementary School
Top 5 Middle Schools
Mountain Academy of Teton Science Schools, Snowy Range Academy, Sheridan Junior High School, Poder Academy Secondary School, Laramie Junior High School
Top 5 High Schools
Jackson Hole Community School, Mountain Academy of Teton Science Schools, Jackson Hole High School, Sheridan High School, Burlington High School
Top 5 Colleges
University of Wyoming, Casper College, Western Wyoming Community College, Laramie County Community College, Northwest College
04. Rates
Crime Rate
17.88
Employment Rate
63%
Average Income (household)
$64,049
Poverty Rate
10.98%