While relocations ought to be joyous events, people often find it hard to enjoy them, most often for their complex and hectic nature. And moving in the Badger State can be just as time and energy-consuming as anywhere else. So, wouldn't it be great if you had a step-by-step guide to a successful long distance move? Or better yet, what if you had the choice of some of the finest long distance moving companies Wisconsin? Well, with our state-wide moving companies reviews, this is now all the more possible.
Cross Country (Interstate) Moving Companies Wisconsin
Verified Movers is the company that will help you get in touch with some of the best long distance moving companies Wisconsin has to offer easily and swiftly. Our website is filled with amazing movers who offer a whole plethora of services. Going through our database will give you a unique insight into the details and quality of moving companies' assistance, thus helping you make the soundest choice.
Long distance moving companies Wisconsin that offer suitable moving estimates
Precision and attention to detail are traits that most people value in all types of businesses and services. And so do we. This is why we have the best and most efficient choice of long distance moving companies Wisconsin for you to consider. Most companies will present you with a moving quote calculator, which will provide you with an estimate within minutes.
You can include all the details pertaining to your Wisconsin long distance move and receive the cost with several easy clicks. This way, you can make sure that there are no additional fees you could be required to pay after the relocation is over. What you see is exactly what you get, and the movers are all BBB certified industry professionals!
Pick the appropriate combination of moving services
You get to choose what services you want. Cross-state movers Wisconsin we match you with are open to all sorts of cooperations, from partial relocation to a full-service long distance move. It depends only on you what is the most suitable solution for your needs. There are usually three packing methods for customers to choose from:
Full-service packing takes care of all of your belongings – from tip to toe of your home.
Partial packing ensures the protection of your breakables, including dishes, glassware etc.
For those looking to DIY, the standard self-pack service puts you in the "driver seat".
And if you are only looking for guidance, we offer professional tips and advice on how best to pack for your Wisconsin relocation.
Choose a suitable moving date
This is perhaps the most important reason why we insist that you hire long distance moving companies Wisconsin as soon as possible. If you wait, the days around your moving date might be unavailable. If you hire movers before the relocation, you'll have more chances to pick the date that fits you the best.
Otherwise, if you wait until a few weeks until the move, you might find yourself in a problem booking the right team of movers in Wisconsin. Besides, the price for your move might be significantly lower or higher, depending on the date. Let us find you the best Wisconsin movers and you can discuss the best date for your move directly with them.

How to compare long distance moving companies Wisconsin?
Searching for the reliable long distance moving company in Wisconsin can cost you a lot. It can be a complicated process that can cost you a lot of time and energy. If you want to do it right and to find reliable movers easily, it is important to compare different long distance moving companies Wisconsin.
Compare their customer reviews
Company's reviews are the best way to find out more about their services, prices, and customer support. Read all customer reviews you can find online and hire a moving company that has the most positive reviews.
After comparing reviews, it is time to compare long distance moving quotes. Get a free moving estimate from every moving company you can find and then compare them. Pick the moving company that is a perfect fit for your budget. Be careful when it comes to cheap moving companies because sometimes it means poor quality of moving services.
When you find a few moving companies with the right reviews and affordable prices it is time to ask a few questions. It is important to step when comparing long distance moving companies Wisconsin. Here are a few questions you should ask:
Are you properly licensed?
What kind of insurance coverage do you offer?
How long will the move take?
Are there any restrictions on what I cannot pack?
Does the quote include packing or just moving?
Do you offer additional moving services
Are there any hidden charges that I should know about?
Make Your Decision
Now, it is time to make the final decision. When you thoroughly compare a few moving companies, it is time to hire one company that is your perfect fit. The moving company should fit your budget, your expectations and should make you feel good. You should hire movers you can trust completely with your belongings. And remember, in the process of comparing different moving companies you should be very patient and careful with your research.
Take a look at our database of long distance moving companies Wisconsin and pick the one you like the most!
Wisconsin, also known as the Badger State is bordered with Illinois, Iowa, Michigan, and Minnesota. Whether you want to move to one of the famous cities in Wisconsin such as Madison, Appleton, Racine, Kenosha West Allis or any other town, pick one of the companies you can find on our website. We have a list of reliable and affordable long distance movers in Wisconsin, all you need to do is to take a look and hire company you like the most.
Long distance moving companies by cities in Wisconsin
Verified Movers can help you reach your ideal moving team
Moving can indeed be a smooth and simple process, as long as you are accompanied by a professional crew. And that is where Verified Movers is eager to help. Make sure to go through our website, and find all the information you need in order to find your ideal long distance moving companies Wisconsin.
Facts About Wisconsin
01. Main Information
Popular Cities
Madison, Milwaukee, Green Bay, Appleton, Eau Claire
Governor
Tony Evers
US Senators
Ron Johnson, Tammy Baldwin
State Website
State Moto
Forward
State Nickname
Badger State
02. Geo Population
Area (sq mi)
65,498.37 sq mi
Total Population
5,852,490
Highest Elevation
1,951 ft
Lowest Elevation
579 ft
Time Zone
Central/UTC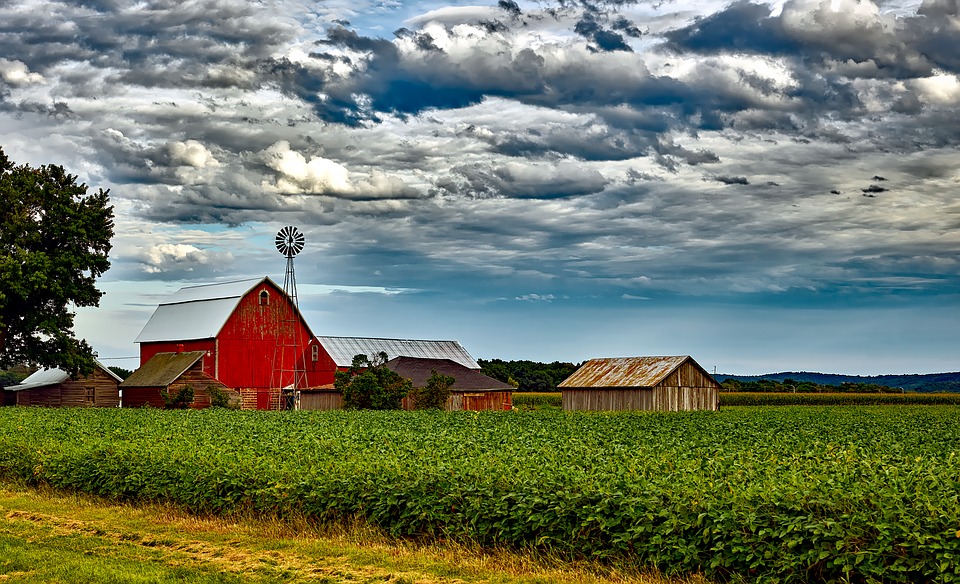 03. Education
Top 5 Elementary Schools
Brookfield Academy, University School of Milwaukee, The Prairie School, Madison Country Day School, Swanson Elementary School
Top 5 Middle Schools
Brookfield Academy, University School of Milwaukee, The Prairie School, Madison Country Day School, Pilgrim Park Middle School
Top 5 High Schools
Brookfield Academy, University School of Milwaukee, The Prairie School, Madison Country Day School, Brookfield East High School
Top 5 Colleges
University of Wisconsin-Madison, University of Wisconsin-Milwaukee, Marquette University, University of Wisconsin-Stevens Point, University of Wisconsin-Green Bay
04. Rates
Crime Rate
17,679
Employment Rate
64%
Average Income (household)
$61,747
Poverty Rate
11.33%