While it may seem like a simple transfer of your goods from point A to point B, the process of moving entails so much more. You would have to plan, organize, pack, load, transport, unload, and unpack all in a certain timeframe, so as to have the most efficient relocation. In addition, you would have to ensure all of these steps are taken care of in the most adequate way. At this point, you probably understand why people define relocation as one of the most stressful periods in their lives. However, your experience doesn't have to look like this. With some of the best long distance moving companies Tennessee guiding your way, you will get to have a smooth and stress-free move. Verified Movers will gladly help you get in touch with Volunteer State's finest, and this goes for both long distance and cross country moving companies Tennessee, so visit our website and enjoy a safe and seamless moving experience.
What is a long distance move and which one is right for you?
If you decided to relocate somewhere with the assistance of moving professionals, it would be good to know exactly which type of relocation you need. First of all, there's no need to worry about whether you'll be able to get all the help you need. Movers are helping people relocate within one city, within one state, across the state lines, and even internationally. As far as long distance relocations are concerned, they are technically any moves that go beyond 50 miles from your current home. However, there are two major types of long distance moves. While their names are similar and easily mixed up, once you learn what they are, they're very easy to differentiate.
The first group is interstate long distance moves, often referred to as cross country moves. They always have more than one state involved in the process. In Tennessee's case, asking for an interstate move would mean that you intend to leave the Volunteer State. If this is true, cross country movers in Tennessee are the ones who will be able to assist you on this journey. However, if you intended to move only within Tennessee's borders, for example, from Nashville to Memphis, Jackson to Knoxville, you're in the right place. You'll need the services of long distance moving companies Tennessee and this is exactly what we're going to help you with here. Verified Movers will show you how to pick the right company, what services to look for, which Tennessean cities are popular at the moment, and many, many more.
Tennessee has recently become a very desirable moving destination
We're sure that you, as a Tennessean, are very aware of how popular the state has become lately. People from all over the USA are moving to the Volunteer State more than ever. And it's not just about one city too. Spotlight is, naturally, on Nashville and Memphis, but a lot of other cities in Tennessee are recording very positive migration trends. Looking at the state-wide numbers, Tennessee had 62% of inbound moves last year (2021). There are only a few states in the country that matched or surpassed those numbers. A perfect mix of a safe environment, growing economy, rapidly-developing cities, and low cost of living have put the State of Tennessee on the radar of all American movers. However, people from some states are coming to TN more than others, which is why we wanted to show the five states that topped Tennessee's inbound moves list last year:
Florida
Texas
North Carolina
Georgia
Mississippi
But, since you're here to learn about long distance movers Tennessee, we assume that you already live in the Volunteer State. So, with that in mind, in the next few sections, we'll analyze the prospects of major Tennessean cities, see if and why people are moving there, and hopefully, help you decide on which city to move in (of course, if you haven't already decided).
Nashville had great moving trends until COVID-19 struck, but Tennesseans are still moving there
This city is a true representation of everything that Tennessee is known for. Finding a good place to start when talking about Nashville is a complicated task. But, since the cost of living is nowadays one of the main motivations for American movers, we'll begin with that. Considering its size, we can safely say that Nashville is affordable. The cost of living index in Music City is 103.5, so it's 3.5% higher than the nation's average. To be fair, it is over 10% more expensive than the Volunteer State's average, but it is easy to make it up considering how many opportunities there are in Nashville.
The economy is booming, with yearly job growth rates of over 1% lately. The most populous city in Tennessee is also home to 5 Fortune 500 companies. Making a living in Music City is certainly not a problem, but the appeal of Nashville is also in plenty of activities you can enjoy in your free time. Just looking at the city's nickname, you can assume that the music scene in Nashville is pretty good. In fact, it's one of the best live music scenes in the world. The problem in Nashville is that COVID-19 restrictions were pretty harsh in the city, which motivated a lot of people to leave it. So, while over a 5 year period, Nashville's moving trends seem great, 2021 has been pretty rough. During this period, Nashville lost more than 10,000 residents through relocations.
Now, let's take a look at some moving trends between Music City and other cities in Tennessee. Memphis is the most interesting one considering the size of both these cities. There are more people moving from Memphis to Nashville than in the opposite direction. However, the difference is minimal. What's important to emphasize is that around 3,000 people are moving through both these routes on a yearly basis. However, Knoxville sends more residents to Nashville than Memphis, despite being 3 times smaller in population than Bluff City. Since the pandemic started, well over 5,000 people have relocated from Knoxville to Nashville. Compared to any other city in TN, Nashville has positive net migration. The only exception is Chattanooga.
The affordability of Memphis makes it so appealing to Tennesseans
As the second-largest city in the Volunteer State, Memphis offers a lot to every newcomer. With a healthy economy, a decent number of job opportunities, and some monumental areas, there are many reasons to move to Memphis. However, none come close to the cost of living. Memphis is one of the most affordable big cities in the United States. The cost of living in Memphis is 23% lower than the nation's average, and also around 10% lower than the Volunteer State's average. These kinds of numbers are almost impossible to be found in the USA for cities with over 500,000 residents. The median home price barely surpasses $190,000. That's nowhere near the USA average, so if you want to enjoy a low cost of living with incredibly cheap homes, Memphis is the place for you.
To be fair, Memphis seems to be more appealing to movers from other states than to Tennesseans. Still, there is a huge number of Tennesseans moving to Bluff City every year. We already said that as many as 3,000 people are moving from Nashville to Memphis on a yearly basis. This is by far the most common route that leads to Bluff City. For example, all three Knoxville, Chattanooga, and Jackson are sending around 500 people yearly on average to the second-largest city in Tennessee.
Memphis is widely considered the birthplace of rock n' roll, its streets are lively, and it is simply such a fun place to live in. When you combine that with lovely waterfront views of the Mississippi River, being bored in Memphis seems impossible. In general, Tennessean cities are so great and it's difficult to decide where to go. With that in mind, if you choose Bluff City, you're very unlikely to regret it.
Chattanooga and Knoxville are posting good numbers, but they're overshadowed by Memphis and Nashville
Both these cities have relatively positive moving trends. Even more so when you count movers from other states. Tennesseans are focused on the two biggest cities, but Knoxville and Chattanooga are ticking along. The main reason people aren't moving more to Chattanooga is that is more expensive than Knoxville and Memphis, having almost the same cost of living as Nashville. But, Chattanooga is a good choice nevertheless. It's a growing tech hub with an ideal geographical location. It's close to Atlanta in Georgia, close to North Carolina and Arkansas, and the climate suits most people. Chattanooga gets the most residents from Nashville (between 3,000 and 4,000 people a year since the pandemic started).
Knoxville on the other hand is one of the most affordable big cities in this part of the United States, not only in Tennessee. To be fair, it's still more expensive than Memphis. However, there's much less traffic in Knoxville. It's a peaceful city close to several national parks where you can admire natural scenery during your free time. Healthcare is also at the top level in Knoxville. Once again, the most common route in terms of relocation to Knoxville is from Nashville. All things considered, Chattanooga and Knoxville shouldn't be underestimated just because Memphis and Nashville are so great. Both these cities can offer you so much, so if you want to try something different, you can always give them a try.
Moving across Tennessee: How much does it cost?
What most people want to know about prior to contacting long distance moving companies in Tennessee is the price tag of a professionally assisted move. It is important to know what to expect in order to budget for the move properly. So, we'll give you an idea by showing some average price ranges for relocations between cities in the Volunteer State. However, before we do that, we just wanted to share a piece of advice. Free quotes can be obtained from pretty much all reputable moving professionals. They will give you the best price prediction since you'll tell them a lot of details that are crucial in determining the price of a move.
Relocating between Nashville and Memphis
We'll start off with the most common route. The distance between them is neither too short nor too long, considering that it's, after all, a long distance move. These two cities are 196 miles away from each other. So, with that in mind, if you're moving from Music City to Memphis, top movers in Nashville will probably charge you between $800 and $2,100.
Relocating between Nashville and Chattanooga
Chattanooga welcomes a lot of Nashvillians every year. If you're looking to make this move, or even go in the opposite direction, know that it won't be too much since the distance between Nashville and Chattanooga is only 135 miles. The average price range for this relocation is $700-$2,000.
Relocating between Memphis and Knoxville
Knoxville is a very popular destination among Memphians, and top movers in Memphis are helping people complete this relocation all the time. The assistance of movers is especially important here because these cities are 348 miles away from each other, which is a lot. As a result, the price is significantly bigger here than in previous examples, and it ranges between $1,100 and $2,700 on average.
Relocating between Chattanooga and Memphis
With a distance of 267 miles, relocating between Bluff City and Chattanooga is not among the least expensive long distance moves. Long distance movers in Tennessee usually charge anywhere from $950 to $2,400 for this relocation.
Relocating between Knoxville and Nashville
Our final example resembles the first one. Actually, the average price range is virtually the same because the distance here is almost identical to relocation between Nashville and Memphis. So, if you intend to move between Knoxville and Music City, you'll probably pay between $800 and $2,100.
Things that will affect your moving budget
Every move is unique, and as such, there is no go-to price when it comes to relocations assisted by long distance movers Tennessee. The cost depends on several things, and here are the ones that are affecting it the most:
The weight of your shipment – With bigger weight, there comes a need for larger trucks which ultimately results in a price rise.
The distance – Another important factor, yet a quite obvious one. Longer distances will equal higher prices. As we saw earlier, due to the distance, moves between Memphis and Knoxville are much more expensive than those between Nashville and Chattanooga. The average price for a 100-mile move is $1,250.
Special services – If you want long distance movers in Tennessee to give you a hand with packing, moving furniture, or ask for any other services they're offering, the final price of your move will go up.
The date of your move – Busy moving seasons are going to bring increased prices. In Tennessee, this is usually between April and September, with the emphasis on June and July.
The number of items that need to be transported – Same as with the overall weight, long distance moving companies in Tennessee will have to bring bigger or specialized vans/trucks if there is more stuff to transfer. Hence, the price will go up.
The pursuit of finding an ideal moving team: Thing to pay attention to
Professionally-assisted relocation is such a great experience. If you're leaning towards it, or better yet, have already decided to go down this road, you're a step closer to having a successful moving journey. However, the whole process is complex. What we mean by this is that finding reputable long distance moving companies Tennessee, that at the same time fit your needs, is far from being easy. In fact, it can be quite tricky. This is why we want to show you the two main things to look for in the process of choosing the right experts.
Spend some time looking at long distance moving companies Tennessee reviews to ensure you're making a good choice
You should be aware that not all long distance moving companies are reliable. So, to hire the best one, or at least one of the best ones, you need to do proper research. By comparing different moving companies, you will manage to find one that is your perfect fit. Long distance moving companies Tennessee reviews in particular are a great tool to connect yourself with one the finest companies in the business. Verified Movers reviews will certainly be useful in this quest. The importance of online reviews is often underestimated, when in fact, they're close to being essential.
Not only you can find quality testimonials on our website, but also everything you need is all in one place. That spares you a lot of time and effort you'd spend jumping from one website to another in order to find out as much as possible about certain movers. Ending up with the Tennessean company with highly trained professionals who have experience and expertise to make a long distance move will be easier than you think when using the Verified Movers platform.
Long distance movers Tennessee need to have valid licenses
As with any other business, moving companies are regulated by certain agencies. Depending on their area of operation, these agencies are either federal or local. While cross country moving companies have to obtain their licenses at the federal level, that's not the case with local and long distance moving companies. They fall under each and every individual state's jurisdiction. The Division of Consumer Affairs of the Tennessee Attorney General's Office is regulating moving companies in the Volunteer State. This is exactly where you can check if certain long distance movers in Tennessee are in compliance with state laws.
Although this may seem irrelevant to some people, it is actually essential for peace of mind during the move. People usually aren't aware of how many fraudulent moving companies are out there. One proven way to avoid them is simply by checking whether they're licensed or not. So, even though you feel like there are more important things to do during the relocation process, don't skip this step. It is arguably the deciding factor in terms of the overall success of your moving adventure.
Moving services and their importance for your moving adventure
Long distance moving companies in Tennessee will take expert care of your belongings, and make sure that they arrive safely. Everyone can agree that this is the most important thing during the relocation. However, moving across the Volunteer State with these companies wouldn't be so enjoyable if there weren't moving services that allow you to make the relocation the way you want it to be. Providing personalized services is what makes reputable Tennessean movers so great. You can ask for any kind of help you need, and movers will take care of the rest. Just to give you an idea, here are some of the most sought-after services:
Residential moving
Storage services
Packing services
Junk removal
Furniture moving
Senior moving
And this is only the beginning. There are a lot of other services available at the majority of long distance moving companies in Tennessee. While naming every one of them is near impossible, we'll take a closer look at specialty item moving services.
Transporting specialty items is easy when experienced long distance movers Tennessee are by your side
In the past, transferring specialty items from one place to another was such a difficult task. Who knows how many valuable items have been damaged, or even destroyed, when there weren't movers who could deal with them expertly? Nowadays, that's no longer a problem. If you have any fragile or heavy items that are quite valuable at the same time, you will most certainly find a moving company in Tennessee that will be able to take care of them for you. Below, we'll mention just a few of the most common services related to specialty items. If you own any of these, rest assured these items will be safe in the hands of experienced professionals.
Piano moving – Tennessee is a state well-known for its musical background. Nashville's nickname is the Music City, while soul music, gospel, and rock n' roll have their roots in Memphis. Needless to say, a lot of piano enthusiasts live in the Volunteer State. If you own this instrument, you should protect it at all costs during the move and let the experts transfer it in a safe manner.
Auto moving – Car is no longer a privilege – it is a necessity. In today's world, you won't get too far without a car and almost every household has at least one. But, driving long distances is still a big challenge. So, if you want to avoid this, know that long distance movers in Tennessee car transport your car without it ever touching the road.
Fine art moving – Pieces of art can be found in a lot of Tennessean homes. Considering how valuable some of these pieces are, it would be better to leave them to the professionals instead of putting them at risk by transferring them yourself.
Antique moving – Same goes for antiques as for fine art pieces. More often than not, they are very fragile and difficult to pack properly. Luckily, long distance movers Tennessee know what they're doing, and your antique items will arrive at your new home without a scratch.
Long distance moving companies by cities in Tennessee
Tracking down movers across different platforms is an overwhelming task. When doing this, it's too easy to get lost in the ocean of information. That's why Verified Movers want you to have it all in one place. We have organized long distance moving companies Tennessee based on the city they're operating in. Having some of the finest Tennessean movers who are close to you all in one place will help you make a good decision much quicker.
Verified Movers will help you find a Tennessean company that offers all the services you need
Our team at Verified Movers will be your unconditional companion during the relocation process. One of the most important things you should know about us is that we have more than 20,000 moving professionals in our database. That alone tells you enough of how seriously we have approached the moving field and that we are truly familiar with some of the finest long distance movers in Tennessee. Of course, there's still some work to do in order to find those that suit you the most, but there is no doubt that the right moving team for you is right here on our platform.
Our goal is to point you in the right direction in terms of making a good moving choice. But, don't worry, we won't stop there. We want to be your ultimate relocation ally. So besides browsing through many Tennessean companies, and looking at Verified Movers reviews in order to find some essential pieces of information, there'll be plenty of other useful things to enjoy. Most notably, the Verified Movers blog contains some crucial moving advice and guides. Whenever you hit the wall and aren't sure what your next step should be, turn to us and our blog, and you're likely to find an answer here.
Are there any ways to cut the cost during the relocation?
Moving adventure is a complex process and with so many varieties, there's definitely enough space to save a few bucks. To be fair, it probably won't be a lot, because prices are there for a reason. Even though we think that services of long distance moving companies in Tennessee might cost far less than you might think, not having to spend any extra money certainly won't hurt. So, how to save money during the move?
Asking several long distance moving companies Tennessee for a free quote
Giving a call to a few moving companies in Volunteer State is not primarily a budget-saving technique. It is far more useful from the budgeting point of view where you'll be able to anticipate how much you'll have to spend. Some movers even provide you with an on-site moving estimate. Their representative will come to your home and make an assessment of your belongings. In this way, you will know the approximate price of your long distance move, without worries of hidden and additional expenses.
Online estimates are more common to be fair. Plus, they are easier to get, especially when asking for more than one company. If you do ask several movers for their free quote, you'll be able to go with the most affordable one if you wish. And, that obviously helps you save some money. But, we must urge you to be very careful. Some fraudulent moving companies are easily recognized by incredibly low prices. Again, established prices are there for a reason. Yes, they won't be exactly the same at every company. However, they won't vary too much either. So, we definitely have to advise you against going with the long distance movers in Tennessee whose prices are simply too good to be true.
Getting rid of certain items you won't need any more
The less stuff you have to put in the moving truck – the less you'll have to pay. As we saw earlier, the number of items you're transferring is one of the things that affect the moving cost the most. So, if there are some things you no longer need, and let's face it, all of us have some, than getting rid of them is a great option. That doesn't necessarily mean that you should throw it away. Although, that is one of the ways to deal with it. But, it would be even better to donate it to people who would greatly appreciate this.
And, ultimately, you could decide to sell it via the garage or online sale. But, be careful, because some cities in Tennessee require you to obtain a permit in order to host a yard sale. It's also worth noting that organizing more the 2 garage sales within one year is prohibited in the Volunteer State.
Moving during the off-peak season
Tennessee is one of those states that have a mild climate with 4 distinct seasons throughout the year. Many will agree that this is one of the best climates you can live in, considering that you'll get a taste of every season. Plus, you won't face anything extreme weather-wise. As such, summer is very pleasant and it has established itself as a peak moving season in the Volunteer State. The months of June and July lead the line, and long distance moving companies in Tennessee are charging people more during this period.
On the contrary, winter moves are the most affordable. So, if you want to save some extra money, relocating during the month of January will do the work. However, since you get to experience every season in Tennessee, it's only natural to expect at least a few inches of snow in January. These might not be the optimal conditions for your relocation, so assess everything carefully once again before you make this decision.
DIY moves vs. relocating with long distance movers Tennessee – Which one is better?
To give you an answer, we'll compare the benefits and disadvantages of both these options. We'll start with the DIY. Choosing this option will be better for your budget, that's for sure. It's true that a lot of DIY moves actually turn out to be more expensive than most people think. But, you still wouldn't pay as much as you would when relocating with professionals. Unfortunately for anyone who's moving across Tennessee by themselves, this is the only benefit of DIY moves. Depending on the nature of your relocations, some tasks might be easier for you, but you will have to get through a lot of tough tasks, no doubt about that. DIY moves are also risky because the safety of your belongings can't be guaranteed. One wrong step during the packing, loading, or transporting, and the damage becomes a real possibility.
Now, the situation with professional moves assisted by top long distance movers in Tennessee is completely opposite. Yes, it is the more expensive option. However, the benefits are countless. With the moving cost being the only downside, we simply have to say that professional moves are way better than DIY ones. Safety, simplicity, quickness, and peace of mind are the things you'll get when the Volunteer State's moving professionals are by your side.
FAQ
Now, before we wrap things up, we wanted to answer some of the most frequently asked questions. Needless to say, we encourage you to get in touch with us if there is anything else that's unclear to you. Verified Movers are at your service, so feel free to ask anything you're wondering about.
How long will my move last?
Typically, long distance relocations are completed in 10 to 15 days. However, there are some exceptions as some long distance moves are longer than others. For example, with around 350 miles between Memphis and Knoxville, this relocation will be among the longest ones in Tennessee. As such, it has a chance to last 2 weeks or even slightly longer. It's important to be patient during the process.
Which items are prohibited from the moving truck?
Any items that can cause havoc in the moving truck won't be allowed there. These items are usually flammable or hazardous in a certain way. Our suggestion would be to contact long distance moving companies Tennessee and ask them which items they'll refuse to transfer.
Filing a moving complaint: Who should I contact?
Well for starters, you can always turn to the institution that's responsible for regulating movers in the Volunteer State which is the Division of Consumer Affairs of the Tennessee Attorney General's Office. However, if they're not able to help you out, you can always get in touch with the Better Business Bureau and file a complaint there.
Are long distance moving companies in Tennessee giving us notice prior to their arrival?
Yes, they are. In most cases, you will receive a 24-hour notice.
If I opt for packing services, how long will it take for long distance movers Tennessee to pack my belongings?
The Volunteer State's movinFg professionals are packing experts who will get the job done in the blink of an eye. The packing process usually won't last longer than one day.
Verified Movers will have your back during this eventful period
Choosing to relocate with long distance moving companies Tennessee is the most important step that paves the way to a successful outcome of your moving adventure. Knowing that you have a professional, experienced, and diligent team taking care of your move gives you peace of mind, which is priceless. Verified Movers will provide you with all important pieces of information about Tennessean movers, and help you make the best choice. From basic information about movers, down to Verified Movers reviews that contain testimonials that previous clients of certain movers have left, you'll find everything you need on our platform. Make sure to reach out to us if you have any questions or concerns, and we'll join forces to ensure that you have a pleasant and unique moving experience you'll fondly remember!
Facts About Tennessee
01. Main Information
Popular Cities
Nashville, Memphis, Knoxville, Chattanooga, Clarksville
US Senators
Bill Hagerty, Marsha Blackburn
State Website
State Moto
Agriculture and Commerce
State Nickname
The Volunteer State
02. Geo Population
Area (sq mi)
42,143 sq mi
Total Population
6,944,260
Highest Elevation
6,643 ft
Time Zone
Eastern/UTC Central/UTC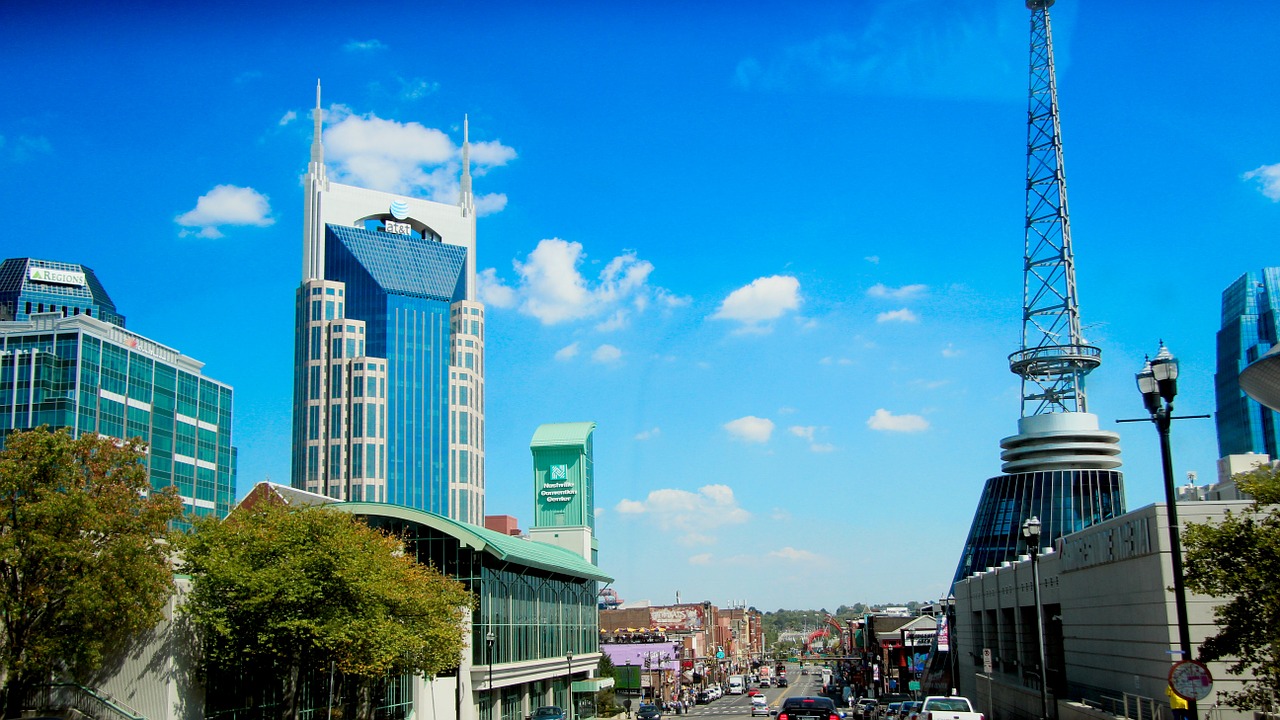 03. Education
Top 5 Elementary Schools
University School of Nashville, St. Mary's Episcopal School, Lausanne Collegiate School, Merrol Hyde Magnet School, The Ensworth School
Top 5 Middle Schools
University School of Nashville, St. Mary's Episcopal School, Lausanne Collegiate School, Harpeth Hall School, McCallie School
Top 5 High Schools
University School of Nashville, St. Mary's Episcopal School, Montgomery Bell Academy, Lausanne Collegiate School, Harpeth Hall School
Top 5 Colleges
Vanderbilt University, The University of Tennessee, Knoxville, The University of Tennessee at Martin, The University of Memphis, Middle Tennessee State University
04. Rates
Average Income (household)
$53,320