The median home prices in Oregon have reached a double-digit increase in recent years. Home prices in Portland, in particular, have gone through the roof. It's a popular state to move to and housing supply hasn't kept up with the rise in demand. You might have to rent for a while to save up for a down payment on an Oregon home. So, when it comes to moving in Beaver State, you really don't want to spend more than you need to on your relocation. In order to accomplish this, there are two thing you need to do. First, you need to review long distance moving companies Oregon has to offer, and you can do this with Verified Movers. Second, you need to make sure to avoid any common mistakes associated with moving.
Cross Country (Interstate) Moving Companies Oregon
Facts About Oregon
01. Main Information
Popular Cities
Portland, Salen, Eugene, Bend, Medford
Governor
Kate Brown
US Senators
Ron Wyden, Jeff Merkley
State Website
State Moto
She flies with her own wings
State Nickname
The Beaver State
02. Geo Population
Area (sq mi)
98,381 sq mi
Total Population
4,289,439
Highest Elevation
11,249 ft
Lowest Elevation
Sea level
Time Zone
Pacific/UTC MT/UTC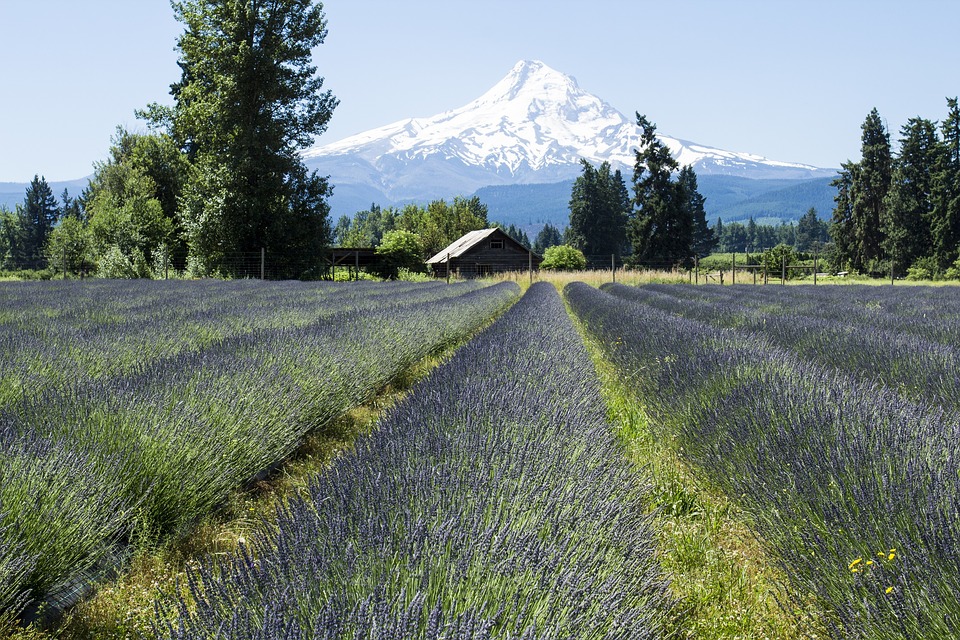 03. Education
Top 5 Elementary Schools
Catlin Gabel School, Oregon Episcopal School, Delphian School, Valley Catholic School, Hallinan Elementary School
Top 5 Middle Schools
Catlin Gabel School, Oregon Episcopal School, St. Mary's School, Delphian School, International School of Beaverton - High School
Top 5 High Schools
Catlin Gabel School, Oregon Episcopal School, St. Mary's School, Jesuit High School, School of Science & Technology
Top 5 Colleges
Oregon State University, University of Oregon, Portland State University, Oregon Health & Science University, Reed College
04. Rates
Crime Rate
30.15
Employment Rate
59%
Average Income (household)
$62,818
Poverty Rate
13.17%
Moving over long distances is by no means a simple feat. One has to take care of a whole plethora of tasks, while being mindful of the deadlines. Not to mention that you would have to fit it all in your already hectic daily schedule. Looking at it from this perspective, one of the best things you can do in order to ensure a smooth and stress-free move is to hire professional long distance moving companies in Oregon. With experts handling the bulk of your moving process, you will be able to enjoy every step of this big change in your life. Verified Movers is here to make sure you have the best choice in the moving companies. Our platform is filled with plenty of useful information that will help you make the soundest decision. In addition, you will be able to read about previous customers' experience, thus completing your impression of the company in question.
The best way to find reliable long distance movers Oregon is to do a proper research
You don't have to be nervous when it comes to searching for reliable long distance movers Oregon. Just be patient and careful during the research. The list of long distance moving companies Oregon is long, but when you do thorough research, you will easily find the properly licensed and adequately insured moving company. It, even more, easier when you have a database of long distance moving companies such as Verified Movers. Here are a few things you should look for when you are searching for reliable movers.
Check out the movers' reviews
By checking the moving company's reviews, you can have a good insight into company's services and customer support. If you find positive testimonials and ratings you are one step closer to hire a reliable moving company. The positive reviews are usually the sign you are dealing with a decent moving company. Reviews always show a level of professionalism.
Check the license
To make sure your moving company is reliable and capable of making a long distance move, you have to check their license. When you find licensed long distance movers, you can be sure you are not dealing with the fraudulent moving company. We suggest you check if your moving company is licensed to operate by the Federal Motor Carrier Safety Administration before you hire them to transport your household or business to another state. Take a look at their US DOT number that proves their proper licensing.
Ask for written estimates and compare them
Now, it is time to pay attention to companies rates. Compare a few different moving companies, their services, and moving estimates. Compare different moving quotes to pick the long distance moving company that work within your budget. Do not hire a cheap moving company, because you can have a bad moving experience with a lot of additional expenses. Also, many cheap moving companies are fraudulent ones. Learn how to protect yourself against the fraud, and hire moving company with affordable rates for professional services.
Don't be haste in the decision-making
When starting with your search for long distance moving companies Oregon, the most essential is not to make smart decisions. So, start your at least a few months before the move to give yourself enough time to find the most reliable long distance movers. Be careful and patient. Compare a few moving companies to find one that is your perfect fit. Do not settle just for phone moving estimate, make sure to hire a moving company that has a representative that can come to your home to do an in-home estimate. Plan your moving budget and pick the moving company that works within your budget and needs.
Long distance moving mistakes you should look to avoid in Oregon

Because of the challenge it poses, long distance moving is not the most popular of choices when it comes to relocation. Most people learn to dislike it due to past bad experiences. However, there is a way for you to avoid such a situation. All you need to do is prepare properly and learn to avoid certain moving mistakes. So if you are looking for a problem-free way of moving to Oregon, these are the mistakes you should avoid:
Not booking long distance moving companies Oregon on time

The longer the distance you are crossing for your relocation, the earlier you should start planning. When it comes to long distance relocation in Oregon, advanced planning is necessary. And part of that process is to book your long distance moving companies Oregon as soon as possible. This way, you avoid unwanted complications during the relocation.
Packing items improperly
This is one of the most common mistakes people make when they move long distance. Poor packing is always responsible for the majority of broken or damaged items people end up with when they reach their final destination. The only way to avoid this is to get the right packing materials and make sure that you pack everything safely, knowing that the items will travel a long distance, and sometimes in very rough terrains.
Leaving too many items for long distance moving companies Oregon to handle

Most of the long distance movers will charge you based on the weight and quantity of your belongings. So if you wish to save some of your moving budget, be sure to rid yourself of all unnecessary items. You might want to focus on those you no longer use or have need of.
Re-gifting, donating to charity, or selling these belongings is an excellent way to minimizing the freight you'll need to transport in the moving process. Avoiding moving items like this will drastically reduce the costs and time needed to embark on your journey in Oregon.
Long distance moving companies by cities in Oregon
Verified Movers are here to help you out
The process of moving will undoubtedly be easier when you have professionals at hand, guiding the way. However, reaching them might not be as straightforward as you think. That is, unless you turn to Verified Movers. Our platform will spare you the trouble of spending hours on end, browsing the Internet for reliable movers. As our database is filled with a plethora of moving companies, information on their business, and reviews on their services, you will find all that you need in one place. Make sure to check it out and see that you give us a call if you need any sort of assistance.