Moving over long distances is by no means a simple feat. One has to take care of a whole plethora of tasks while being mindful of the deadlines. Not to mention that you would have to fit it all into your already hectic daily schedule. Looking at it from this perspective, one of the best things you can do in order to ensure a successful relocation is to hire professional long distance moving companies in Oregon. With experts handling the bulk of your moving process, you will be able to enjoy every step. Verified Movers is here to make sure you have the best choice in the moving companies. Our platform is filled with plenty of useful information that will help you make the soundest decision. Even though we're going to talk about long distance moves here, know that we also have a selection of cross country moving companies Oregon available for you. So, check out our website today and have the moving experience you were hoping for.
Intrastate vs. interstate moves: Choosing the right one
For starters, let's see which type of long distance relocation you really need. Well, there are two kinds of these moves, and it's very important to know which one you want. Deciding on this matter will save you some time and point you in the right direction in terms of the companies you're looking for. So, let's begin with interstate moves. They are often called cross country moves, and they quite literally mean moving across the country. So, if you're moving from Oregon to another state, rather than asking for services of long distance movers, you should get in touch with cross country moving companies in Oregon. In a few clicks, you'll be able to find a rich selection of these movers too, because Verified Movers are more than familiar with them.
However, if you're looking to move across Oregon, without leaving the state, you've come to the right place. This type of long distance move is called an intrastate move, and we'll discuss it right here. So, if you're moving from Portland to Salem for example, or between other cities in the Beaver State, stay with us, and we'll show you how to find the professionals who will help you with this type of relocation, along with other useful pieces of information.
Oregon is one of the most popular states to move in
While the pandemic of COVID-19 caused some states moving trends to deteriorate significantly, Oregon's moving trends are constantly improving. Your decision to stay in the Beaver State is definitely a sound one. The best thing about Oregon is that people truly have a chance to lead a healthy happy life. With peaceful cities, beautiful natural scenery, and various outdoor activities you can do, you have every precondition to have a calm and relaxed life. The economy in the state is very good as well, and although the rising living expenses are not ideal, making a living in the State of Oregon is not difficult.
People from other states have recognized these benefits of Oregon, and they are often choosing it as their destination. In the last year, 60% of moves that involved Beaver State were inbound, which leaves us with 40% outbound moves. Those are some really encouraging news for Oregon since there are only a few states in the country that pride themselves in having similar, or slightly better, trends. It's no wonder that Oregon is most popular among the residents of California and Washington. Not only that they're close to each other, but they are far more expensive than Oregon, especially when you consider that most of these people are moving from some of the most expensive cities in the nation such as Seattle, Los Angeles, and San Francisco. To give you a whole picture, here are the five states that have sent the most people to Beaver State in 2021:
California
Washington
Arizona
Colorado
Idaho
The greater Portland metropolitan area is still the most desirable moving destination in Oregon
The last few years were marked by the COVID-19 pandemic and the moving trends the pandemic has produced. The most impacted areas, or the ones that took the biggest hit to be precise, were big cities. People started leaving them in flocks, which we can easily see through the examples of New York City, Seattle, Chicago, Los Angeles, San Francisco, etc. While Portland is slightly smaller than these cities, we can still consider it big. And, after all, it is by far the most populous place in Oregon. In spite of that, Portland didn't suffer a lot from the pandemic in terms of changes to the moving dynamic. Positive moving trends slowed down a bit, but the important thing is that they remained positive.
To be fair, there aren't too many reasons for people to decide to leave Portland. The biggest issue with this city, and a fair motivation for some people to say goodbye to it, is the cost of living. Not everyone finds it easy to afford The City of Roses. The cost of living there is 35% bigger than the nation's average. And, it's more than 15% bigger than the Oregon average. It's easily the main reason why those people who moved out of Portland decided to leave it. Otherwise, it's truly one of the best places to live, not only in Oregon but the whole of the West Coast.
It's one of the greenest and healthiest cities in America. Even though it's home to over half a million people, it doesn't have that rush and noise that big cities tend to have. Instead, it offers a mixed urban-suburban feel, very suitable for families, even retirees. Still, for many students and young professionals who are coming to this city, it offers more than enough opportunities, whether educational or job opportunities, and also a lot of entertainment.
Oregonians are very keen on moving to Portland and its suburbs
People from all over Oregon are moving to Portland. To be fair, since the pandemic began, Portland's suburbs like Lake Oswego, Hillsboro, Oregon City, etc., started growing rapidly, while the city's growth slowed down a bit. Nevertheless, it wasn't too big of a change to impact Portland's status as the most sought-after city in Beaver State. As we said, even though it's one of the most expensive places in Oregon, it is still very much on the radar of every Oregonian mover.
It's most popular among the residents of Salem since it welcomed almost 5,000 Salemites in 2021. This is by far the most common route in the Beaver State, and it's worth noting another one that more than 1,000 people went on last year, which is moving from Eugene to Portland. Of course, as with any other city, there are a lot of outbound relocations as well. So, top movers in Portland have a lot of work to do nevertheless. But, overall, Portland's moving trends are fairly positive and they will likely stay positive in the near future.
Eugene's affordability, top-notch educational opportunities, and lovely scenery attract a lot of Oregonians
It made sense to start with Portland as the largest city in the state. Plus, it's one of the rare metro areas of that size that is not losing residents. However, we couldn't skip mentioning Eugene since it truly is one of the best places on the West Coast. First of all, it's very cheap, 10% lower than the Oregon average, and only slightly more expensive than the USA average. With that in mind, the opportunities that this city is offering are endless. It was named among the five best college cities in the United States. The job market is very, very strong.
And, to top it all off, it has such beautiful natural scenery with countless outdoor recreational opportunities. So many Oregonians are moving there, and most of them are coming from Portland. More than 3,000 people have relocated from the largest city in the state to Eugene since the pandemic started. But that's only the beginning because Eugene attracts people from all over Beaver State as well as some out-of-staters.
Salem is not going out of fashion
To be fair, there are only a few states where we can talk about the positive net migration for each of their largest cities. Oregon is one of them. Portland and Eugene are very popular, but we shouldn't neglect Salem. It's another city in the Beaver State that is really great to live in, and residents seem to love it. Once again, it's great for raising a family, since it's a very safe place with low crime rates. The location is amazing, because Portland is very close, and so is the ocean. On top of that, it is surrounded by lovely natural scenery that the whole of Oregon prides itself in. Salem gets most of its newcomers from Portland. Since the pandemic started, 6,000 people moved down south to Salem from The City of Roses.
How much are long distances moving companies in Oregon going to charge you?
The price of relocation depends on many things. You will be charged by the weight of your shipment, the distance between the cities, the difficulty of your whole relocation project, etc. So, without knowing these details, we're unable to give you the most accurate price. But, there's a free moving quote option on our website, where you can tell us a few things about your move and get more concrete information. Until then, here are some average prices for relocation within Oregon.
Moving between Portland and Salem; $450 – $1,500 (47 miles)
Moving between Portland and Eugene; $650 – $1,900 (110 miles)
Moving between Salem and Eugene; $500 – $1,550 (63 miles)
Moving between Astoria and Salem; $750 – $2,000 (143 miles)
Moving between Medford and Portland; $950 – $2,400 (274 miles)
When choosing long distance moving companies Oregon to relocate with, try not to rush
When starting with your search for reliable movers, the most essential thing is making a smart decision. And, smart decisions aren't usually made in a rush. So, start your at least a few months before the move if you can. This way, you'll give yourself enough time to find the most reliable long distance moving companies Oregon. Be careful and patient. Compare a few moving companies to find one that is your perfect fit. With a good plan, moving across Beaver State will be simple and easy. Also, make sure to correctly plan your moving budget, to avoid headaches further down the line. With this in mind, it's time for us to give you a few guidelines to make sure that your choice is the right one.
The whole journey begins with good research
You don't have to be nervous when it comes to searching for reliable professionals in Beaver State. Just make sure to give yourself enough time. The list of long distance moving companies Oregon is quite big, but when you do thorough research, you have every chance of ending up with a moving company that suits you the most. And, it will be even easier when you have a database of long distance moving companies such as Verified Movers. Here are a few things you should look for when you are searching for reliable movers.
Check out the long distance moving companies Oregon reviews
By checking the moving company reviews, you can have a good insight into the company's services and customer support. If you find positive testimonials and ratings, you'll be one step closer to hiring a reliable moving company. Positive moving reviews are usually a sign that long distance movers in Oregon you're considering are good at what they do. You want the best for your relocation and these testimonials will tell you which company is truly the best for you. For quality insight into moving companies along with their reviews, visit our website. Verified Movers reviews have everything you seek and everything that's necessary to make a good choice.
Pay attention to licenses
To make sure your moving company is reliable and capable of making a successful intrastate move, you have to check whether they're licensed or not. When you find licensed long distance movers, you will successfully avoid fraudulent moving companies. While cross country moving companies are usually checked at the Federal Motor Carrier Safety Administration by using a company's USDOT number, it's even easier for long distance ones. As they are operating in one state only, you can check their licenses at local authorities. In Beaver State's case, you can do this background check on the website of the Oregon Department of Transportation – Commerce and Compliance Division. After you do this and finish reading the reviews, you'll be ready for the next step.
When moving across Oregon with professionals, you can ask for many different services
Each in every person who hires some of the best long distance moving companies in Beaver State has the opportunity to tailor the relocation to their preferences. This is what professional moves are all about. Not just a simple transfer of your belonging, although that part is very useful too. But, these relocations are so much more than that. With many moving services that long distance movers in Oregon are offering, you can have the customized move you've always wanted. When we say many services, we really mean a whole lot of them. Just to give you an idea, below you'll find some of the most popular ones.
Residential moving
White glove moving
Packing services
Furniture moving
Storage services
Junk removal
Senior moving
And, all these services are available for local, long distance, and cross country moves. All you need to do is find a company that's offering the exact services you need. Whether that's some assistance with packing, placing your items in a safe storage space, disassembling and reassembling your furniture, or something else entirely. Even though finding such a company, the one that can help you with everything you need, is not easy, we'll show you how to do it, but more on that in the upcoming sections.
Moving specialty items on long distances is challenging, but long distance movers in Oregon can help you with that
Some items are more difficult to relocate than others, and that's a plain fact. Even when you can handle the level of difficulty in terms of relocating it, if these items are valuable, you have to think about their safety too. Because pure transport is not that big of a problem. The issue is ensuring their safety on a long distance trip. Reputable long distance moving companies in Oregon can take care of both. While easily transporting these items from one city to another, they will also be expertly handled and delivered without a scratch. Here are a few examples.
Piano moving – Relocating your beloved instrument is a real challenge. You have to consider its bulkiness, unique shape, and most of all, its value. These types of items are very difficult to move safely, which is enough reason to ask long distance movers Oregon for some help.
Auto moving – Some cities in Oregon are really far from each other. Driving such distances on a moving day, with so many other things on your mind, surely can't be pleasant. With vehicle shipping services you can find at many moving companies from the Beaver State, you will have one less thing to worry about, as your car will be expertly transported without touching the road.
Fine art moving – If you have some valuable paintings, or similar pieces of art, know that they have to be packed and transported with so much care and attention to detail. Since you'll have so many tasks to do around the moving day, maybe it would be better to think about the safety of your art pieces and ask long distance moving companies in Oregon to take care of it.
Long distance moving companies by cities in Oregon
Instead of searching for long distance moving companies all over Oregon, not knowing if they'll be able to help you out because they're operating in a different city, take a look at the list we prepared below. You'll find long distance moving companies in the Beaver State sorted by the cities. Now, the whole search will be even quicker and more efficient, so make sure to check it out.
Verified Movers is the perfect place to begin your moving journey
With such an overwhelming period ahead of you, even finding a place to start your journey can be difficult. Well, Verified Movers is the obvious choice. Why? Because on our platform, you'll find exactly what you're looking for. Starting with a database full of moving professionals who are operating all over the United States, more than 21,000 of them to be precise. It's clear that there is no better place to begin your quest of finding long distance moving companies in Oregon. But, you won't just encounter the names of these companies. There's actually so much more.
You'll find the reviews of these professionals, company profiles, and all the information you need to make the final choice. Outside of the list of companies and essential pieces of information about them, you can check out the Verified Movers blog. That's a place that has various moving guides, many important tips and tricks for tackling relocation tasks, things to keep an eye on during the relocation process, and many more. Our platform will undoubtedly be very useful to you, so don't wait and visit us as soon as possible.
How long will it take for my belongings to arrive when moving across Beaver State?
Of course, once you pack up your home, and truly begin the relocation process, you want to know how long it's going to last. You will need some patience as these moves cannot be completed overnight. However, for relocations that are happening within one state, in this case, Oregon, it really shouldn't be too long. For example, most intrastate relocations are done between 10 and 15 days. Beaver State is not too big, so there's every chance that your move falls into that interval as well.  It will depend a lot on the distance, since moves from Portland to Medford can't be completed as quickly as, say, relocations from Eugene to Salem.
Long distance moving companies in Oregon are offering free moving quotes, so don't forget to ask for them
Now, it is time to pay attention to companies' rates. Since long distance movers in Oregon can give you a free moving estimate, why not ask for it? In fact, you should ask several companies. Why? Because you can compare different moving quotes to pick the one that suits your budget. Still, that doesn't mean that you should move with the cheapest company you find. You need to be very careful here because hiring cheap movers can lead to a bad experience with a lot of additional expenses. Also, don't forget that if the company offers ridiculously low estimates it's likely that they're fraudulent movers. Maybe the best way to deal with this would be to choose a company with competitive prices that suit your budget the most.
DIY relocations and is it worth it?
In some cases, DIY relocation is doable and can be a relatively smooth experience. But, this mostly goes for local moves where the household isn't huge. Since we're talking about long distance moves across Oregon here, we have to warn you about everything that DIY move brings to the table. When moving long distances, everything is going to change. Additionally, the number of tasks is so overwhelming and very difficult for one individual to handle without help. To be fair, you'd be saving some money. But is it really worth it? Probably not. If you don't want to endanger the safety of your goods and want to give yourself a chance of having a smooth moving adventure, then the direction is simple – give a call to long distance movers Oregon and take it from there.
Frequently asked questions
During the course of this article, we tried to present you with all the crucial pieces of information regarding professional moves, and show you how to move across Oregon the right way. Since this is such a complex period, you probably have a few more dilemmas, and we'll try to clear them up in this section. So, let's take a look at some of the most frequently asked questions about long distance movers in Oregon.
Can I get moving insurance?
A few different types of moving insurance will be offered to you when you're relocating with long distance moving companies Oregon. You can ask for either a more affordable option of partial insurance, or for the slightly more expensive one, full-coverage insurance.
What is the difference between binding and non-binding estimates?
A non-binding estimate is often the one you get upon contacting long distance moving companies Oregon. We also call it a free moving quote. It's an approximate price, subject to changes. You should never sign this estimate because it would allow movers to make any changes they want. On the other side, a binding estimate is the final price you'll pay and it won't be subject to changes once you sign it.
When is the best time to get in touch with long distance moving companies in Oregon to arrange the date?
We think that the optimal time to schedule the services of movers is one, or even two, months in advance. That way, both you and your movers will have enough time to prepare for your long distance relocation.
Are there any items that movers will refuse to move?
Yes, some items are prohibited from moving trucks, mostly due to safety concerns. Some of these are:
Gasoline and kerosine
Matches
Lighter fluid
Nail polish remover
Pesticides
Paint
Fireworks
Ammunition
Oxygen bottles
…and similar items that are either flammable or hazardous
Is there anything for me to do while movers are working?
Movers, in most cases, do not need your help while working. In fact, staying out of their way is probably for the best. The only thing you can do is offer them a beverage when they're taking a break.
Verified Movers are here to help you out
With such a long and time-consuming process ahead of you, any assistance you can get will be very welcome. Still, you don't have to bother your loved ones to help you out. The process of moving process will be easy when you have adequate long distance moving companies in Oregon offers by your side, guiding the way. So, it's always better to ask for their help. However, reaching them might not be as straightforward as you think. That is unless you turn to Verified Movers. Our platform will spare you the trouble of spending hours browsing the Internet for reliable movers. As our database is filled with many moving companies, information on their business, and reviews on their services, you will find all you need in one place. With that in mind, make sure to check out our website and find a moving team you can rely on as early as today!
Facts About Oregon
01. Main Information
Popular Cities
Portland, Salen, Eugene, Bend, Medford
US Senators
Ron Wyden, Jeff Merkley
State Website
State Moto
She flies with her own wings
State Nickname
The Beaver State
02. Geo Population
Area (sq mi)
98,381 sq mi
Total Population
4,289,439
Highest Elevation
11,249 ft
Lowest Elevation
Sea level
Time Zone
Pacific/UTC MT/UTC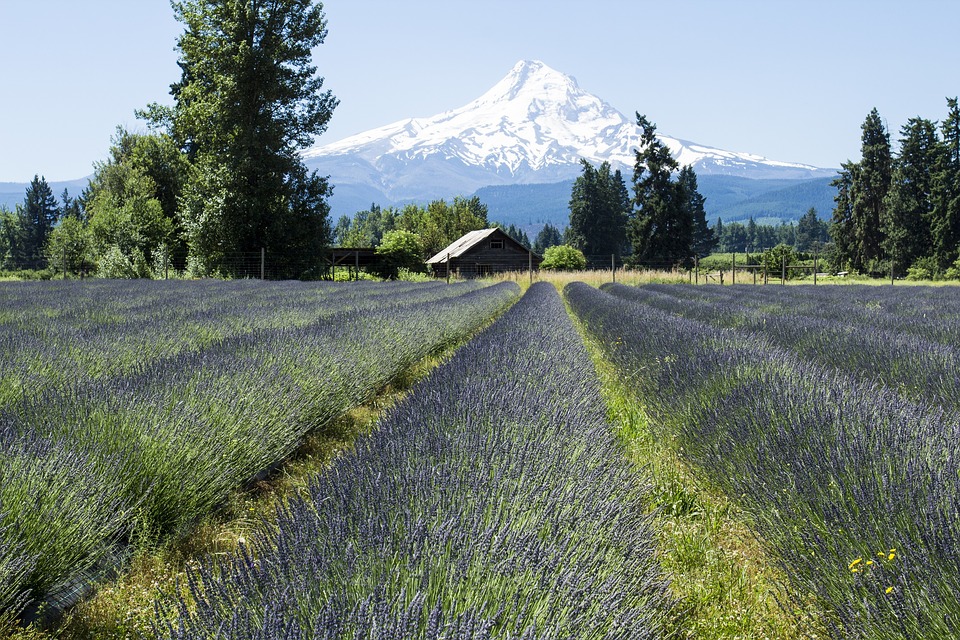 03. Education
Top 5 Elementary Schools
Catlin Gabel School, Oregon Episcopal School, Delphian School, Valley Catholic School, Hallinan Elementary School
Top 5 Middle Schools
Catlin Gabel School, Oregon Episcopal School, St. Mary's School, Delphian School, International School of Beaverton - High School
Top 5 High Schools
Catlin Gabel School, Oregon Episcopal School, St. Mary's School, Jesuit High School, School of Science & Technology
Top 5 Colleges
Oregon State University, University of Oregon, Portland State University, Oregon Health & Science University, Reed College
04. Rates
Average Income (household)
$62,818