In order to ensure a smooth, simple, and straightforward relocation, many people decide to turn to professional assistance. It is only natural, as the moving process tends to be complex, time-consuming, and overall stressful. Asking the best of the best to help with such a big step in your life is, when you come to think of it, a smart move. It can not only ensure the process itself goes by successfully, but also provide you, the person moving, with the peace of mind, knowing it will all work out just fine. With this in mind, if you plan on leaving the city of Dallas any time soon, we strongly suggest that you consider hiring top movers in Dallas for the best moving experience.
Top 10 movers in Dallas you can put your trust in
Everyone who has decided to turn to professional movers for assistance has done so with the hope of receiving supreme moving services. And indeed, such expectations are in perfect order. We all want to get our money's worth when hiring experts, and paying the corresponding prices. However, as is in any industry, reaching true professionals is not as straightforward and easy as you hope for. That is, without the help of Verified Movers. We have taken it upon ourselves to single out quality moving companies in Dallas you can truly put your trust in. These are the companies that have proven their quality and reliability time and time again. It is their customers, speaking of their provided service, that has made these movers stand out from the bunch. So, here is our, and people's pick in top 10 movers in Dallas:
Einstein Moving Company Dallas began with two friends looking to improve the moving industry in Dallas. The two owners realized that the industry itself was clunky and outdated and that it needed a better reputation. That is how Einstein Moving Company Dallas was born. It all started with a small pickup truck, a business loan, and a lot of hard work.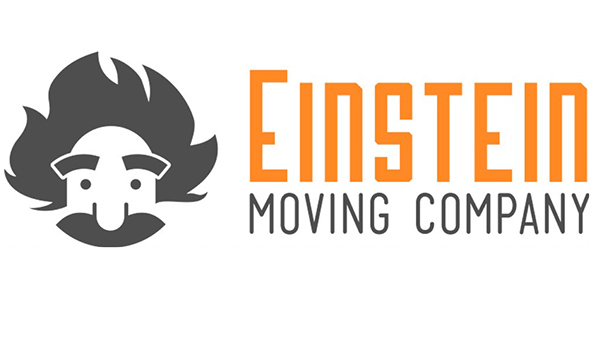 Over the years, the two friends talked numerous smart and talented people into joining their team, creating a moving company to rival the best. Eventually, the team became absolutely obsessed with the moving industry as a whole, putting their efforts into improving their processes and operations. The end result shows in Einstein Moving Company Dallas reviews, which praise the company's ability to "do things just right". Einstein Moving Company Dallas is all about smartness. Work smarter, create smarter procedures, build smarter technology, hire the smartest movers in the industry! This is what enables them to create amazing relocation processes for their customers.
Einstein Moving Company Dallas offers a variety of moving services, from residential and office relocations to packing and storage services. They are also able to perform statewide moves. Their team of smart and talented individuals is growing by the day, and the company is constantly improving on its processes. If you want to experience an amazing moving process in or out of Dallas, this is a company to entrust it to. Einstein Moving Company Dallas will do everything in its power to make you feel like royalty. They utilize the latest, industry-certified equipment, as well as high-quality packing supplies for all their services. This is a company that leaves nothing to chance and can always find the best solution to any moving conundrum!
All My Sons Moving Dallas is a family-owned and operated business that has been servicing the Florida area for twenty years now. However, the company has since extended its services nationwide, so more customers can experience an easy relocation process. This is a company that has been moving over four generations of families, passing their values along the way. All My Sons Moving Dallas brings professionalism and care to each one of their relocations, providing their clients with an extraordinary moving experience. If you want to hire a company that really cares about its clients, you simply can't go wrong with All My Sons Moving.
One thing that almost all of All my Sons Moving Company Dallas reviews speak about is the quality of their services. This is a company that has great attention to detail, as well as great prices. You can expect every single service to live up to, or exceed your expectations. Their packing services utilize the highest-quality materials, and their packers work with great care and efficiency. But that is not all, they also work with their customers to create a truly personalized moving process. They work hard to achieve 100% customer satisfaction. All of their employees will treat your relocation as their own.
Of course, All My Sons Moving Company Dallas is fully insured, as well as licensed. You will not need to worry about them pulling off anything "shady". On the contrary, they have a reputation of honest, hardworking, people. Their moving crews will do everything it takes for you to have a smile on your face. Because that is what you deserve. If you want to experience a truly amazing relocation process, give All My Sons Moving Dallas a call. They will meet, and exceed your expectations! All that at an affordable price, as well!
If you are looking for a better way to move in Dallas, why not take advantage of customizable moving services from friendly Dallas movers that are devoted to providing you the lift you need? Bellhop Dallas is a company that unites many great moving teams into one big family, providing their customers with an amazing set of affordable services. Their simple rates and prorated pricing system will provide you with complete knowledge of your moving bill, from the get-go! You will also receive photos of your moving team ahead of time. This means that you will be greeted with familiar Dallas faces on the day of the move.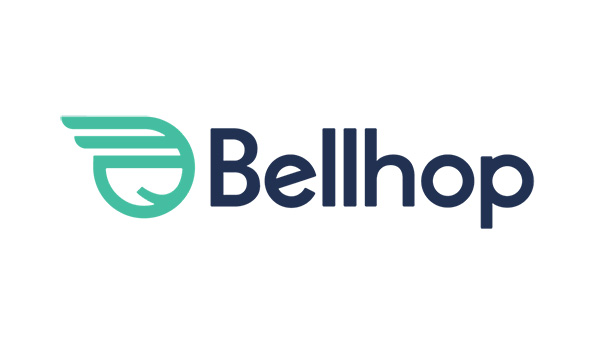 Bellhop Dallas uses the latest technology for its relocations, allowing you an unprecedented level of flexibility. If your plans change, all you need to do is log onto your dashboard and adjust the move. You can, of course, always contact Bellhop Dallas directly by giving them a call. This is a company that dedicates itself to customer satisfaction, after all!
This company offers local and intercity moving services, as well as hourly labor services. In case of local relocations, you can expect friendly, hardworking movers, a truck with a professional driver, as well as all the dollies, blankets, and straps your relocation might require. If you need to undergo an intercity relocation, you can count on a personal relocation consultant. Bellhop Dallas will also find local movers for you, eliminating the travel costs. As for hourly labor services, you can expect simple, straightforward pricing, as well as last-minute availability. Most of the Bellhop Dallas reviews praise the company's ability to meet the demands in record time. As one review from Chicago mentions, "If you are moving, you must use Bellhop!". The company has 5-star reviews on Google, Yelp, as well as Thumbtack.
If you are looking for a perfect way to create a unique, straightforward, and enjoyable moving experience, Bellhop Dallas might just be what you are looking for!
If you are looking for the best moving professionals in Dallas, you definitely need to have a look at Black Tie Moving. This is a company that manages to transform even the most complicated relocations into simple affairs. They are the Dallas moving company of choice since 2012. The staff of Black Tie Moving Dallas is extremely skilled at managing every detail of the move, from the planning phase to its conclusion. They are capable of performing both local and long-distance relocations. These professionals do everything in their considerable power to ensure that there are no extra costs, delays, and disruptions. If you want to experience the ultimate peace of mind for your next relocation, you can rely on Black Tie Moving Dallas!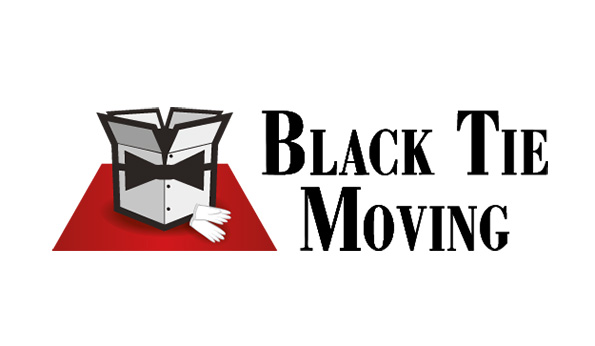 Furthermore, this company is one of the fastest-growing independent movers in Dallas, TX. They understand the unique needs of modern customers, and have taken the industry by storm. Most of the Black Tie Moving Dallas reviews speak very highly of the company's ability to adapt to any situation. They know the most efficient and effective ways to evaluate household items and always put the needs of their customers in the first place. Here are some of the high-quality services that you can expect:
Free, accurate local moving estimates
24/7 moving consultant
Full packing services and packing materials
Special care for fragile and valuable items
Local relocations
Long distance relocations
Commercial moves
But these moving services are just the tip of the proverbial iceberg, so to speak. Black Tie Moving Dallas can provide their customers with secure storage solutions, enhancing their relocation experience. Whether you are downsizing, renovating, or remodeling your home, or you simply need extra storage space, you can count on Black Tie Moving to provide you with the perfect solution! You will never have to lift a finger! These professionals will move all your belongings in and out of storage for you!
Being one of the most trusted moving companies in Texas since 1985, 3 Men Movers Dallas is a company to call whenever you are planning to move your house, apartment, or office. They have specially trained moving professionals, state-of-the-art relocation equipment, modern vehicles of different sizes, and 24/7 customer services that will turn every difficult move into a smooth and rememberable process. They deal with residential and commercial relocations regardless of whether you are moving locally, long-distance within the state of Texas, or across the country.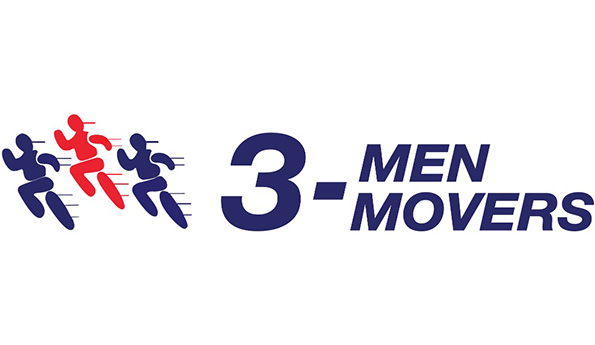 Still, if you took your time and read 3 Men Movers Dallas reviews, you have probably seen that the company offers much more besides the sheer transportation of your items. One of the biggest issues that people face during a  move is packing. And if you hire 3 Men Movers Dallas to help you out, you can also count on their professional packers that will utilize their vast skills as well as high-quality packing materials to provide your items with proper protection during a move. Another advantage of using this company's services is that they will relieve you from the task of getting rid of the unpacked boxes after unpacking is finished. Yes, they will collect, bale, and recycle your old boxes. And they will do it free of charge.
Texas does not have many moving companies that can do so much for their customers as 3 Men Movers Dallas can. That being said, consider hiring them if you have a piano to move or even a heavy safe. Moreover, if you happen to have some excess items that you do not know where to put, they have quality storage facilities throughout Texas that you can use to keep them safe. There are not many things that this company cannot do for you. So contact 3 Men Movers Dallas and get your free quote now.
Firefighting's Finest Moving & Storage Dallas is an amazing moving company with humble roots. It started all the way back in 2001, where two founding fathers, firefighters Derrick Potter and Patrick Dodson began to relocate household and commercial goods on their off-days. They used to rent trucks, packing supplies, and moving boxes, which they kept in their garage. Since then, numerous other firefighters, friends, and family members joined their efforts, and Firefighting's Finest Moving & Storage Dallas was truly born.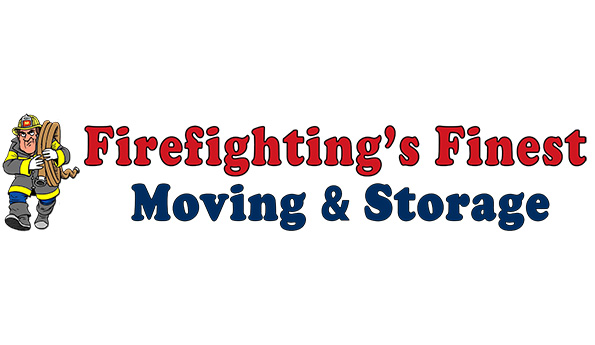 This is a company that creates amazing relocation experiences for all of their customers, as you can see in numerous Firefighting's Finest Moving & Storage Dallas reviews. Their customers are eager to leave a positive review, due to their wonderful experience with this company. It is all thanks to a customer-centric attitude that these professionals are famous for. Furthermore, both of the founders served in the military, providing them with knowledge of how to do things efficiently. This has helped the company to grow over the years, and open a new "base of operations" in Dallas. Firefighting's Finest Moving & Storage Dallas serves the areas of Houston, Austin, as well as Dallas/Fort Worth. The new office branch enables them to extend their services to Hill Country, Georgetown, and Round Rock.
Firefighting's Finest Moving & Storage is a moving company dedicated to excellence. All of their services are of the highest quality, and fully customizable. These professionals will work with their customers to create a truly unique relocation experience, one that is stress-free and enjoyable. They offer residential and commercial moving services, alongside packing services and storage solutions. Of course, the company also provides a special package for military relocations.
If you are looking for Dallas movers that will help you create a moving experience exactly how you want it, Firefighting's Finest Moving & Storage Dallas might just be what you are looking for!
Wildcat Movers Dallas is a company with humble roots and a big heart. The owner, Zane, started his moving journey way back in 2003 and established Wildcat Movers Dallas in 2007. The company started with but a single 1995 Bronco and a 16′ trailer. Over the course of years, Wildcat Movers Dallas grew to own 8 moving trucks and employ over 25 staff members. This is a company that always gives its all to every relocation they conduct. They offer moving services in the following areas: Plano, Dallas, Addison, Frisco, McKinney, Allen, Prosper, Richardson, The Colony, Carrollton, Coppell, Lewisville, Flower Mound, Arlington, Irving, Garland, Fort Worth, and DFW Metroplex. You can expect a wide variety of services, from house and apartment moving, to office and commercial relocations. They also provide storage solutions and full or partial packing services.
This is a company that is always 100% honest and transparent with its customers. They offer affordable relocations without any hidden fees. Whether you are about to relocate your family or your office across town or across Texas, Wildcat Movers Dallas will offer you affordable, trustworthy, and efficient moving services. You can easily see the trust the customers place in this company from Wildcat Movers Dallas reviews. And it only stands to reason, as these professionals do everything in their power to create enjoyable, stress-free, moving experiences. They will be with you every step of the way, providing you with guidance and assistance throughout the process. Furthermore, they will gladly impart some of their expert knowledge and make your relocation that much easier. If you want to have the easiest time of your Dallas relocation, Wildcat Movers Dallas is the company to hire. They will repay your trust tenfold!
If you are looking for movers that can turn any relocation into a smooth and stress-free process, AM Moving Company Dallas is a company to call. They are one of the most trusted as well as most versatile moving companies Dallas has to offer right now.
No matter whether you are moving your home or a business, locally or long distance AM Moving Company Dallas has a solution that will help you relocate with style. As a special courtesy, they also have exclusive services designed for helping seniors as well as military personnel with their relocation needs.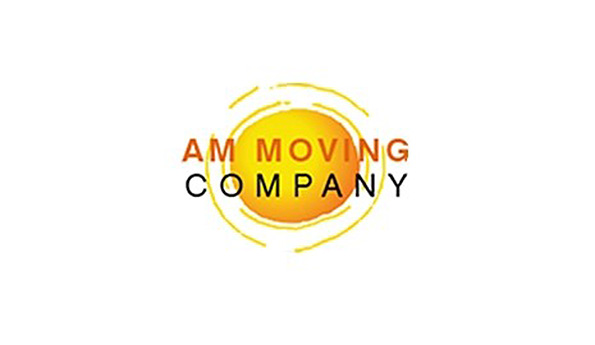 Reading AM Moving Company Reviews will also reveal that besides standard relocation assistance, this company also has other services that will help any individual or a company settle in their new space quickly and with ease. This includes TV and appliance installation services, furniture assembly, transportation freight, and even cleaning. This practically means that you can complete your relocation from start to finish by hiring only one company – AM Moving Company Dallas.
One of the best things about them is that you can contact them 7 days a week. And besides Dallas, they have offices in McKinney, Allen, Plano, Frisco, Richardson, Irving, Forth Worth, Austin, San Antonio, and Houston that you can contact regardless of the services that you need. Contact them at any time and you will get a free online estimate that will show you that you can get high-quality relocation services at fair prices and no hidden fees whatsoever. Ensure that your relocation is governed by one of the most reputable and experienced moving companies in Texas. Hire AM Moving Company Dallas and join the long line of their satisfied customers today.
If you are looking for a professional moving company in Texas that you can trust, Expert City Movers Dallas is your best bet. Customers' satisfaction and comfort are this company's main goals. So if you are looking for professionals that will turn your difficult relocation into a smooth and carefree process do not hesitate to contact them regardless of whether you are planning to move your home or an office. They offer you highly skilled moving experts backed up with high-quality relocation equipment and modern and well-maintained vehicles ready to provide you with the moving service you deserve.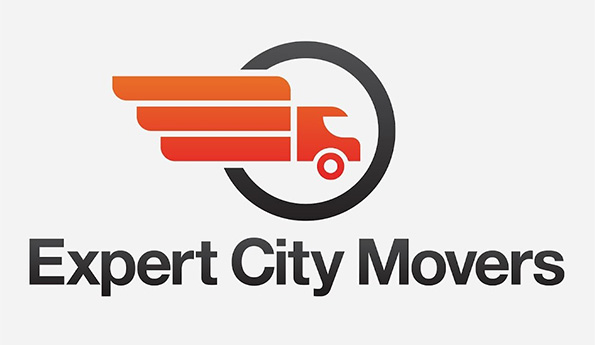 Apart from standard moving services, this company also provides professional packing services as well. And unlike many other moving companies on the market, their packing service includes unpacking assistance as well. Another advantage of hiring this company for your next relocation is their special TV coverage. All of your flat-screen TVs are insured for a maximum amount of $2000 per individual TV. This is one of the many reasons why you can see so many positive Expert City Movers reviews online. In addition, this company offers quality storage services throughout Texas. So if you happen to have some excess items that you currently do not know what to do with, you can leave them in one of their safe storage facilities.
Expert City Movers Dallas offers a solution for every relocation problem that you have. Contact them, get a free quote and see that it is possible to get a top-notch relocation service at reasonable prices. You can get in touch with them in Dallas as well as suburbs like Irving, Carrollton, Richardson, Flower Mound, Garland, Arlington, Plano, McKinney, Allen, and Highland Park. They are open Monday to Friday from 9 am to 7 pm, Saturday from 9 am to 5 pm, and Sunday from 9 am to 1 pm. Do not miss an opportunity to work with one of the most reputable moving companies in Texas on your next move.
AB Moving Dallas is one of the most capable and experienced moving companies that you can find in the state of Texas. This family-owned business will put your needs in front of their own as they strive to become of of the most trusted movers in Dallas as well. When it comes to services that this company offers, it is unmatched by any other relocation service providers in Dallas. Call them if you are planning to move your house, apartment, or business.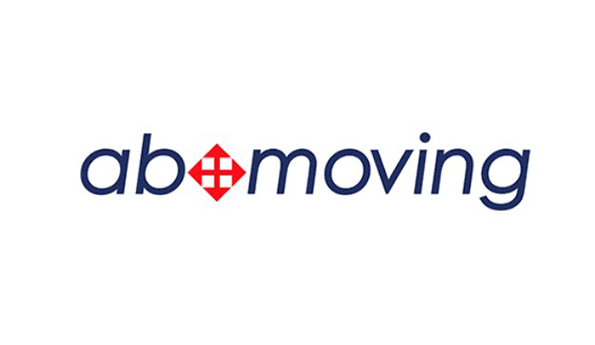 They can provide you with a full relocation service, labor-only service, or you can make a custom plan that suits your needs. For local relocations in Dallas, you will get a team of local moving experts that know the city of Dallas inside out. If you happen to move long distance, no matter whether it is an intrastate or interstate move, you will cooperate with the most experienced movers backed up with high-quality relocation equipment, and modern and durable vehicles capable of crossing long distances with ease.
When it comes to the relocation process itself, AB Moving Dallas wants to make it as easy as possible. That is why they put their packing professionals at your disposal. If you want to make your relocation a breeze, you will want to hire these guys to help you out. If not, call them nonetheless. They can provide you with top-notch packing supplies, from cardboard boxes of different sizes and purposes all the way to bubble wraps, packing papers, moving blankets, and duct tapes.
Reading AB Moving reviews online you will also see that these movers also provide, storage, cleaning, and junk removal services, making them a one-of-a-kind company in the relocation industry of Texas. Do not miss an opportunity to collaborate on your next move with such a powerful moving company. Contact them today, get a free quote, and let your relocation be governed by one of the most versatile moving companies in Dallas.
What makes the moving process so complicated?
At first glance, moving may seem like simple transportation of your belongings from point A to point B. However, in practice, it is seldom, almost never that simple. For one, it is rather charged by plenty of emotions, and other hardship in that regard. The person moving has to part with all the habits, and daily routines they have gotten used to. This also includes saying goodbye to the neighbors, co-workers, and all the other people who they meet on a daily basis.
Not only can this part be hard, but then there is also the task of organizing and executing the moving process itself. The latter will include packing, preparing, sorting documents, all of it in a certain timeframe. As you can imagine, this will be rather draining on your energy, as well as time-consuming, stressful, and probably tedious.
Regardless of whether you are moving just down the block, or to a different state, the relocation process will require organizing and planning. You will have to coordinate everything on your own, and make a good job at doing so, as major mistakes or setbacks can cost you plenty of money.
The downside of DIY relocations
While many ponder the idea of DIY move with aspirations of saving money, the execution and the outcome more often than not has them questioning the chosen route. Namely, not only does one have to take care of it all single-handedly, but success is by no means guaranteed. In addition, the person moving on their own does not have much backup in case something goes awry. They will also lack assistance or guidance for anything that is an unknown factor or situation.
To put it simply, having a DIY, especially over longer distances, means delving into the world of unknown tasks, complete with the pressure of deadlines and the necessity to get it all right on the first try. As you can imagine, this is like adding oil to the fire that is the initial stress of changing your location in the first place.
Professional moving assistance makes a palpable difference
On the other hand, when moving with professionals, one can expect a whole different story. Experienced movers will know how to address every part of the moving process in the most optimal and efficient way. They will also know how to take care of any unpredictable instance, as experience and knowledge of the industry allow them to be excellent problem-solvers. After all, as is with any job, experienced professionals will, in virtually every case, do it in a better, faster, and most successful way.
Another amazing thing that experts bring to the table is peace of mind for the person moving. As you can imagine, this can mean quite a lot in a process like relocation. You will know that everything will work out just fine, and all you ought to do is look forward to what's to come. Proven professionals will be able to provide you with such an experience, adhering to your needs and wishes, and following your preferences, finalizing it all in the shortest amount of time. You will get to spend as little time as possible dealing with the relocation process, and will rather get to focus on what really matters.
Proven experts of the industry are in the position to guarantee success
It may not seem so from afar, but every move differs. Just as every person is in a unique situation, having certain ideas and preferences, so is every relocation process rather distinctive. Now, people who have been in the moving industry for over a decade can claim with fair certainty that they have been through and seen it all. They have met with virtually any situation, and the ones who might be new will fail to catch them off-guard. It is their extensive knowledge of the industry, days spend in training, professional equipment, and outstanding teamwork that can allow them to guarantee success.
Recognizing true moving professionals
Moving with proven experts of the industry can really be an experience worth reminiscing about. And, everyone who decides to go down that route certainly hopes for such an outcome. However, reaching true moving professionals is seldom a straightforward process. In the first place, you would have to know how to recognize them. That is why we have these tips to help you pinpoint them easily:
Professional skills and knowledge of the trait. Experts of the moving industry can call themselves that due to their extensive knowledge. It starts with proper training, and later with gathering and experience from practice. Respectable companies will do all they can in order to ensure the movers representing them are indeed worthy of carrying the company's logo. After all, every serious business cares about its reputation, and will thus ensure that the people who act on their part are the highlight of its brand.
Experience in the industry. If you take, for example, the top movers in Dallas we have spoken of, you will find that all of them have stood the test of time, and have proven their expertise multiple times. With such experience, they are able to provide unmatched service. Their experience allows them to handle every part of the moving process with ease and efficiency, providing a successful outcome every time.
Well-maintained and professional tools and equipment. Relocation is a process that requires both brains and brawn. With this in mind, while knowledge is a certain necessity when it comes to reliable service, one cannot exclude proper tools. They will allow the professionals to carry out their part of the job in the safest way possible for both the items and themselves.
Integrity, respectfulness, and honesty in every aspect of the business. This ought to be the standard for every quality company, really. The way the people in charge treat their employees can tell you a lot, as a healthy and pleasant work environment promises quality service provided by staff that truly cares.
What will your move look like with experts at your side?
This, of course, will largely depend on the services you hire your moving company for. That is to say, going for a full-service move will differ from having single service assistance. However, having said that, you can expect the moving experts to provide superb service, whichever option you go for. With that in mind, if you wish to have a truly stress-free relocation, opting for a full-service moving team will probably be the best choice. It will allow you to focus your attention on other important matters, while having that peace of mind.
Having expert movers at your side means having the smoothest and fastest relocation possible. And, having some of the top movers in Dallas we spoke of means being confident that they will provide outstanding assistance. These companies make sure to adjust their services to the customer they are tending to. You can expect them to work closely with you on the moving project, truly listening to your needs and ideas. As you both have a common goal – making your move smooth, fast and stress-free, you can expect them to pay attention to your preferences to a great extend.
So, you can expect your move to be whatever you want it to be, as professional movers will see to it.
Is there anything expected of you?
Generally, there is not much for you to do, besides stating your needs and respecting the said dates, prices, and agreements. The more upfront and honest you are with what you want and expect, the easier it will be for the movers to provide you with proper services. And, so long as you don't make any last-minute changes, they will be able to go along with the plan you have agreed upon. In case you do want to alter something said, just make sure to do so in due time, and thus allow your moving team to adjust properly.
How to find the ideal moving team for you?
At this point, if you have grown fond of the idea of moving with professionals, you are probably wondering how does one go about finding reliable movers. Furthermore, how would you deal with the search for an ideal moving team for you, that consist of reputable, professional, and efficient movers. When you think about it, reaching pretty much anyone is rather easy. Through the Internet, you can come across virtually anything you may need. In that regard, reaching a moving team is by no means a hard thing to do. However, it is the task of finding the reliable one that might pose an issue. While we will speak more of this a bit later on, what we first ought to address is the way you should initiate your search.
Keep in mind that there is no such thing as a universally ideal moving team. As we mentioned, every move is unique, and in that regard, everyone looks for something a tad different. In that manner, people will tend to value the quality of a moving company differently, further meaning that what you may find to be an outstanding feature, others may find to be irrelevant. So, with that said, in order to find the ideal moving company for you, it would be best to first define your criteria.
In order to help with this process, we will introduce you to some of the most popular moving services people look for. It ought to help you reach a better understanding of your needs, and further, maybe give you an idea of what to look for.
Residential moving services. In case you are moving your household, this is the service to hire your movers for.
Commercial moving services. If you relocating commercial space, this one is for you. Commercial moving teams know how to move businesses in record time, minimizing down-time and paying extra attention to the important documents, files, and equipment.
Local, long-distance, interstate, and international moving services. These ought to correspond with the distance you plan on traveling. As every move has its challenges, try to find the company that will specialize in your situation.
Packing services. Packing is often regarded as the most onerous part of the moving process. So, if you find yourself struggling with time, nerves or attention to do it right, make sure to reach out to professionals for assistance.
Storage options. Oftentimes can the relocation process greet us with unpredictable instances. That is why having some extra space for you goods in case you are unable to move in in the expected time can be a great problem-solver. If at any point you need some extra safe space for your goods, consider the storage rental option.
Auto-shipping. People most often turn to this service when planning on having an interstate or international relocation. After all, driving over long distances is not a pleasant idea when you are coming out of the hectic part of the relocation.
Keep in mind that defining your needs and possibilities early and precisely will help you find your ideal movers in the fasters and most successful way. You will know exactly what to look for, and what to avoid.
How to spot fraudulent movers?
While having reliable movers is all fine and dandy, one has to be aware of the risk of hiring fraudulent movers. Unfortunately, they are not as rare as one might hope. In that regard, even the people who have moved before are not immune to making a mistake with their next choice in the moving company. So, whether you are a moving novice, or have moved before, make sure to go through these red flags:
Estimates that are way below average. Affordability is probably one of the most sought-after moving service traits, which is why fraudulent movers will try to capitalize on it. They will pitch a much lower price than other companies with competitive pricing, hoping that you will go for it. Then, they will pile hidden charges, and most often hold your stuff hostage until you pay up. The best way to steer clear from these trickeries is to compare estimates from at least three companies to get an idea of what the average should be. After that, just remember – what seems too good to be true, most often is.
Lack of important information. Every reputable company will make sure that data like address, phone number, and licensing number are easy to find on their website. As opposed to that, fraudulent movers will not bend their back over backward to provide you with these pieces of information. Especially when you consider that they have a tendency of using an address that is not valid, further covering their tracks. You can also expect of them to answer the phone with just "movers", not stating the full name of the company.
Incomplete and unclear contract. A proper moving contract needs to contain every detail of the relocation process, listing all the services you have hired your movers for, the prices for those services, etc. If anything seems to be lacking, make sure to go over it with the moving company.
There is also one more check to do in order to ensure your moving company is worthy of your trust. Check whether the movers in question is BBB approved. In addition, if you plan on having a long-distance move, see whether the moving company has a US DOT number. The Federal Motor Carrier Safety Administration issues these to all the movers who handle such relocations, and if a company has one, you can have that one thing off your mind.
Verified Movers have your back
Having said all of that, we understand very well how stressful the process of looking for movers can be. You are, after all, going to entrust all of your belongings to people who are, in essence, complete strangers. Even with all the advice and tips we have shared regarding this subject, you will still have to invest plenty of time and energy into the research.
As we believe that moving itself ought to be a joyous process, we have made sure to be a reliable ally for everyone who needs help in choosing proper movers. Verified Movers is here to assist you in reaching your ideal moving team in record time with minimal effort. Apart from giving you tips on how to plan, organize and execute your moving process easily, we also have a substantial database containing thousands of moving companies you can turn to. By using it, you will be able to reach top movers in Dallas with just a few clicks. Our platform does not only contain information about their service, and their info, but also commentary from the people who have had experience with them. We believe this is the best way to learn whether the company offers what you are looking for. Simply put, good companies will get the exposure they deserve, and the not-so-reliable ones will have their practices brought to light. In that regard, we invite you to leave a review after your relocation on our website and thus help someone else find their ideal company.
Moving trends in Dallas and Texas
Contrary to other big cities and those more popular states, Texas and Dallas have seen a rise in their residential numbers. After all, all those people who have left New York City, Miami, Los Angeles, and Chicago had to move somewhere. And it seems that Dallas was big on their radar. As a matter of fact, according to the Texas Relocation Report 2021, over 500,000 people relocated to the Lone Star State in 2019. Even Elon Musk, the founder of Tesla, announced his decision to move to Texas. The state has welcomed more than 200,000 residents from outside the US in the same year as well.
While these numbers may come as a surprise, the truth is that this is not a recent trend. A lot of people have been moving to Texas for quite some time now, looking to become permanent residents of the Lone Star State. Cities like Houston, Dallas, Fort Worth, and San Antonio are all in high demand. Some reports state that 4.2 million people have moved to the state since the last census in 2010. This represents a 16.4% growth, making Texas just behind the 17.4% population growth rate of Utah.
This is the 7th year in a row that the state has seen a 500,000+ inflow of residents. And while many are moving to Texas, some of the state's residents still find a reason to leave. However, even with those losses, the state of Texas has seen an overall gain of 100,000 new residents in 2019.
Which states are people leaving to move to Texas?
People who move to Texas mostly arrive from California and Florida. In fact, the U.S. Census Bureau data suggests that more than 687,000 Californians have moved to Texas over the last ten years. However, the Californians are not the only ones who find that Texas has a better perspective. Some of the other most prominent states include Louisiana, Oklahoma, Illinois, Georgia, New Mexico, and Arizona. The cities they most often flock to are Austin, Midland, San Antonio, Dallas-Fort Worth, and Houston. According to some reports, the city seems to be Dallas attracting a lot of inflows, while Austin is most alluring to many professionals, especially during the pandemic.
The allure of Texas
At this point, one has to wonder what is the appeal of Texas. What does the Lone Star State have that the others are lacking? What's more, what is it that makes people venture out of their current home and seek better opportunities here. Well, there are quite a few factors that have made so many people change their addresses.
Job opportunities
Texas has become a true economic powerhouse ever since the gas and oil business has boomed. Houston has especially made a name for itself as the world energy capital. However, that is not all. A strong growth in business services, manufacturing, and the technology sector has also been strong. Not to mention that the state of Texas has a strong military presence, boosted by increased defense spending after 9/11. In addition, many businesses are relocating to Texas, all due to the high number of university graduates. Many people who move to Dallas say that the city offers not only more employment opportunities but higher wages as well. And this is highly understandable, as the average annual wage in this city is $67,500, while the state's average salary is about $38,000 ($9,000 higher than the national average).
Costs of living
For many people living in the big cities, Texas proves to be a cheaper alternative. NYC is notorious for its costs of living, and San Franciso Bay Area residents also find it hard to splurge. On the other hand, Houston is much cheaper, making the paycheck lasting longer. Thanks to the lower transportation and utility costs, consumer prices, and housing, Houston has an overall low cost of living. And, some suggest that this is likely to stay the norm for at least a while. The ratio of median home price to median annual household income is just 2.9, while it is 6.7 in San Francisco. When it comes to cities like Los Angeles, San Francisco, and New York City, most people are always struggling to make ends meet. However, in Texas, a middle-class family would rarely be having a hard time making a comfortable living.
Purchasing home and land is much easier
Not only is land cheaper, but the process of land acquisition in Texas is fairly easy. The time frame in which you get the building permit up to the construction of your home is much shorter, compared to many other states. And while Texas has fewer regulations, the land supply is also abundant. In addition to this, housing costs are affordable. While the price will depend on the city and neighborhood, the state's average cost is just over $177,000. For example, the median home price in San Antonio is around $243,000.
Low taxes
As most of you know, Texas is one of the seven states in the US that have no personal state income tax. What's more, there are tax incentives for businesses as well, as legislators have recently reduced more than $1 billion from business taxes. This is by no means negligible, as many find this to be a deciding factor in the question of their relocation.
Family-friendly atmosphere
Texas tends to be rather popular with families. As a matter of fact, there is an above-average number of children in many cities. With quality elementary and grad schools, both public and private, this is not much of a surprise. Large cities have good school districts, including Highland Park Independent School District and Houston Independent School District. And let us not forget the renowned institutions for higher education as well, such as Texas A&M and the University of Texas. The state has high education scores in national tests in math, science, and reading for 4th and 8th graders. For example, in 8th-grade math, Texas students scored higher than the national average, while also outscoring students from Florida, New York, and California.
Reasonable traffic
In all honesty, Texas does have places with rather difficult traffic. However, in general, one can say that the traffic situation is largely manageable in the bigger cities, with the periods of heavy traffic and commute times being shorter than in other renowned US cities. Really, the traditional rush hour is not as bad as many other cities in the US have it.  As you can imagine, many commuters find this to be a substantial plus.
Plenty of big cities to choose from
Out of the country's 20 large cities, 6 of them are in Texas, including Houston, Austin, Dallas, and San Antonio. And, what's great – the standard of living is high in all of them. In that regard, Texas offers more chances at landing a place in the big city, as compared to other states that mostly have only one option.
Not lacking in recreation and outdoor activities
Balancing out the previous point, Texas also offers year-round activities like biking, hiking, and running throughout its territory. Most cities have large outdoor spaces and parks, as well as theaters, fine dining, museums, and aquariums. Many also have zoos, orchestras, symphonies, while there are also national parks. The state is also known to host many festivals and events year-round.
Great weather
While some parts of Texas have hot and humid weather, most of the state has mild weather, virtually throughout the year. This allows residents to enjoy the great outdoors whenever they feel like it. This mild climate is a big draw for people who have had enough of the long and cold weather.
Simply, the diversity
Texas is the second most diverse state in the country, coming up after California. Its bustling and vibrant culture can largely be accounted for by this trait. In Houston alone, there are 145 languages being spoken. Texas nurtures a culture of inclusion and richness, making it quite appealing for many people.
Now, from this newfound perspective, it is fairly easy to see what makes Texas so alluring to people coming from all sorts of backgrounds. A plethora of job opportunities, affordable housing, reasonable costs of living, great weather and amazing food, a bunch of outdoor activities, well-renowned schools, friendly and welcoming people, really, what's not to like?
The great potential of Dallas
With your freshly gained knowledge of the popularity Texas has enjoyed, you will certainly come to appreciate the fact that Dallas-Forth Worth reached first place in the national population growth as of July 1, 2020, compared to the year prior. This means that Dallas-Forth Worth, added an average of 328 people every day, consisting of 205 net move-ins, and 123 through birth minus deaths. Furthermore, according to figures released on May 4th by U.S. Census Bureau, this metroplex has had an estimated 119,748  more residents of July 1, 2020, compared to the same date in 2019.
Now, this does not go to say that 328 people moved to DFW every day. There was a natural increase – natality and mortality difference – of 45,127 people from the middle of 2019 to the middle of 2020, as well as a net migration of 74,920 people to DFW. This means that net migration, which accounts for people entering and leaving Dallas-Forth Worth, averaged 205 people on a daily basis during the covered time period.
The way this influx changed the metro area
Of course, this rather big influx has created opportunity and a growing pool of talent for Dallas-Forth Worth businesses. However, it also took a toll on the transportation system, but also adds to the metro's other infrastructural needs. Such large numbers of people moving in have contributed to a housing affordability crunch in part. This is due to the fact that the construction of new homes has not managed to keep up with the newcomers to the area in recent years.
The housing market in Dallas in the recent years
Data from the end of June 2021 shows that a dwindling supply of active listings has pulled Dallas' months of inventory (MOI) down to 1.3 months. The local agents are doing their best looking for the supply solutions that are paramount in order to keep this market healthy. In the month of June, the 1.3-month inventory figure was 1.5 months less than the previous year in the same period. This goes to show that the new construction in the past decade has not been anywhere near enough to handle the population growth in Dallas.
While the Dallas median home price jumped by nearly 22.2% year-over-year to $330,00, as the data from June 2021 suggest, the growth was flat as compared to the previous month. This points to some signs of cooling. There has been consistent pressure on the home prices for months now, mostly due to heightened competition on the market and low mortgage rates. This big gap in supply and demand has resulted in the market remaining in favor of sellers in the second half of 2021. Homebuyers are showing an increased interest in suburban neighborhoods, which has become sort of a trend across the nation.
Housing metrics in Dallas
Data from Realtor.com's shows that in July 2021, the median list price of homes in Dallas was $449,200, trending up 9% year-over-year. As more people are looking to buy than there are homes available, Dallas is the seller's real estate market.
With a population of approximately 1,197,970 people, Dallas is a minimally walkable city in Dallas County. The latter posted a price gain in double-digits as compared to the year behind us. As for the previous month, here are the precise housing metrics:
The median sales price has risen by 22,2% year-over-year to $330,000
Closed sales increased by 7.2% YoY
Total active listings declined by 44.7% YoY
The total days on market equaled 56, which is 21 less than June 2020
A six-month supply of houses for sale is generally regarded to be a 'healthy' real estate market
The end of June has shown that the supply of available homes in Dallas County has dwindled to 1.3 compared to 2.8 in June 2020
What to expect from Dallas real estate market at the end of 2021 and the beginning of 2022
With all the data above, what is one to expect for the months and the year to come? On the upside, Dallas Real Estate is one of the most affordable ones in the state of Texas, as well as one of the hottest real estate markets for rental homes in the nation. As a matter of fact, Dallas real estate market was expected to outperform the nation in 2020 in terms of annual home value appreciation. Unfortunately, Covid-19 has disrupted these predictions, as it has many others. In the DFW area, single-family home starts surged more than 30% in 2020 with the highest construction volumes in over 10 years.
Before the pandemic, Dallas was a balanced real estate market and it was doing rather well. However, May of 2020 brought a 35 % decline in residential sales as compared to their level in May 2019, while the median sales price was down 4 percent. This double-digit decline in April and May led to an overall decline year-to-date compared to 2019. The sales managed to rise by 20% year over year, ever since the recovery began in July. The median price of homes that were sold in DFW rose by 6.4 percent to $291,000.
As housing inventory remains low in many major cities across the nation, Dallas cannot be an exception to that. According to the forecast, the supply and demand dynamic is likely going to push prices north again over the following 12 months. And, the Dallas housing market still favors sellers over buyers.
Dallas-Forth Worth-Arlington Metro home values have risen 16.9% over the past year, and the latest forecast suggests that they will rise 15.6% over the next year.
Dallas County home values have gone up 14.6% over the past 12 months, and the lastest trends show that prices will continue this trend at a similar pace in the following months
The typical home value in Forth Worth is $255,030, up 18.3% over the past 12 months
Fort Worth home prices are expected to rise at a similar pace over the next 12 months
Consequences of the Pandemic
As is to be expected, home sales paused the past couple of months as well, due to the metro area struggling with a sharp rise of coronavirus cases. Covid-19 impacted home sales in April, May, and June, but home prices nonetheless continued to grow in strength, despite the low sales. The real estate sales showed signs of recovery in July, as the number of homes sold within Dallas County had an increase of 20.7% as compared to last year. In addition, the median price also increased by 15.3% to $282,500.
There was approximately a 2.7-months supply of homes for sale in Dallas County. This was well below what's considered to be a balanced real estate market. The Dallas-Forth Worth housing market has also had to face a shortage of available homes with just 2.5 months of supply. Since that period, the inventory has been declining and has reached 1.1 months.
There were 112,545 homes sold in the Dallas-Fort Worth-Arlington metro area in 2020, which is an 8.7% YoY increase. This same period saw active listings decline 25% and housing inventory drop to 1.1 months according to certain reports.
Living in Dallas
You are certainly familiar with the fact that everything is bigger in Texas. And, Dallas is no exception to that rule, especially when it comes to its population, growth, and size. We have spoken plenty of the increase in the number of residents. However, you ought to know that the surface of the city does not lack in size as well. Dallas is approximately 343 square miles large in size. To put it in perspective, Chicago covers 234 square miles, while Manhattan covers 34-mile plot of land.
Plenty of neighborhoods and suburbs to choose from
Being so large, it is only natural that Dallas offers a whole plethora of neighborhoods for you to choose from. The fact that you want to move here suggests that you want to enjoy the benefits of living in one of the big cities of the US, but still find something relatively affordable.
Here are some of the top Dallas neighborhoods you should really consider if you plan on moving here. Upon making your choice, all it will take is calling top Dallas moving companies, and relocating your things in record time.
Dallas Suburbs
Addison is just a few miles north of Downtown Dallas. It is a vibrant town and a foodie's dream. Addison is filled with an assortment of restaurants and is also the home of the annual Taste of Addison festival. Moving here will also allow you to enjoy the 4th of July, as Addison is known as Kaboom Town. This town is perfect for young professionals, as it is close to LBJ Freeway, the North Dallas Tollway, and President George Bush Turnpike, while also having numerous luxurious apartment complexes.
Colleyville is a rather affluent community. It is located in northeast Tarrant County, just outside of Forth Worth, and near the DFW Airport. It has dozens of restaurants, attractions, and specialty and boutique shops at The Village at Colleyville. Homes are spacious with large yards, favored by families who enjoy barbecues. Colleyville is the 11th safest city in Texas, making many retirees and families taking a closer look at its housing market.
Grapevine is known for its parks, low taxes, and a great school system. It is also home to many wineries, and is the unofficial Christmas capital of Texas. Tens of thousands of Dallas-area residents and visitors head to Grapevine for all the amazing annual festivals. Many love to visit for golfing, boating on Lake Grapevine, and shopping in historic downtown Grapevine.
Plano has an average household income of $330,000, and is also home to Frito-Lay, Toyota, and JC Penny. It is located 17 miles north of Dallas, and has a thriving housing market. It also has breathtaking neighborhoods like Willowbend, great shopping at Legacy West, as well as one of the best-regarded school districts in Texas. What's more, Plano ranked as one of the top 100 best places to live.
Trophy Club did not get that name by accident. It is one of the area's most desirable suburbs, as it boasts excellent schools, park systems, and a reputation for being a golf haven. The town is growing rapidly, as there are 200 new houses being built every year. It has more than 3,900 homes and apartments, while the median home value is $466,500. Still, this community on the outskirts of Fort Worth manages to maintain its pleasant, small-town feel.
Dallas neighborhoods
The East Dallas neighborhood of Lakewood is truly a wonderful place to live in. The Dallas Arboretum, Botanical Garden, and White Rock Lake are just some of the places many enjoy visiting on a daily basis. From historic mid-century modern homes to townhomes nestled near luscious green parks, Lakewood will never disappoint. It also has a diverse area with charming shops, cafes, and restaurants.
Trinity Groves is located south of Downtown Dallas and across the Margaret Hunt-Hill Bridge. This newly revitalized neighborhood has great shopping, restaurants and live music venues for you to enjoy. New apartment complexes and refreshed houses offer a variety of housing options for all the new residents.
Lower Greenville and the M Streets are recognized by quaint tree-lined streets, a good mix of nightlife, and restaurants along Lower Greenville Avenue. Newly remodeled homes dating to the 1920s make the median housing price more than $435,000.
Uptown of Dallas is a rather hip and trendy area filled with popular restaurants, bars, cafes and clubs. It is probably the most walkable live-work-play community in Dallas.
Transportation options are aplenty
While Dallas is undoubtedly a car-centric city, it is also home to the country's longest light rail system, known as the DART (Dallas Area Rapid Transit). It allows the residents to successfully navigate Dallas via 72 miles of light rail and 120 bus routes.
There is also the Trinity Railway Express (TRE), which connects downtown Dallas with downtown Fort Worth, and also includes stops at DFW airport and the Mid-Cities – Grapevine, Southlake, Trophy Club, Irving, Grand Prairie, and more.
In case you would want to take a concert or a show in the Arts Districts, attend a hockey game at the American Airlines Center, or have dinner in Trinity Groves, rideshare services like Lyft and Uber are at your disposal. There is also the McKinney Avenue Transit Authority, free vintage trolleys (the M-Line), which allows you to travel to the restaurants, bars and clubs in the hip, trendy Uptown neighborhood.
There is, however, a bit of a downside. DART can be tough to navigate if you are a complete novice. Routes can be difficult to understand and sometimes inefficient. If you are new to the area and plan on getting around by public transportation, it would be wise to purchase a DART pass and give yourself enough time to navigate the confusing options and get to know the routes.
Don't worry about job opportunities
While the historically significant oil industry has struggled in recent years, job growth in Texas has managed to see rather steady growth, with income remaining competitive. As a matter of fact, the median household income is $75,200 throughout Dallas County. Among the country's 12 largest metro areas, Dallas boasts the highest percentage of job growth year over year at 2.4% and the second-most jobs added, going up to 115,800.
If you are looking for a job, here are top five Dallas-Forth Worth employers to consider:
AMR Corporation. Approximately 24,700 people work for the parent corporation of American Airlines and US Airways.
Bank of America. Roughly 20,000 residents of he Dallas/Fort Worth metroplex are employed by the second-largest bank holding company in America
Texas Health Resources, Inc. With over 19.000 employees, THR is the most extensive faith-based nonprofit system in North Texas.
Dallas Independent School District. Over 18,300 people work at Dallas ISD, while the system itself is responsible for the education of 157,000 students in 220 schools.
Baylor Health Care System. This university medical center in Dallas is considered to be one of the nation's finest, and it employs over 17,000 people.
Here are also some of the few employers who have been voted Best Places to Work by the Dallas Business Journal: Baylor Scott & White Institute for Rehabilitation, Stream Realty Partners, Thompson & Knight Law Firm, Brinker International, CBRE Commercial Real Estate, McKinney Independent School District and Pariveda Solutions.
Dallas is brimming with things to do
The city of Dallas is by no means lacking exciting, noteworthy attractions, art museums, restaurants, shops, parks, and so much more. After moving with the help of top movers in Dallas, you will find a thriving arts district, high-class shopping in Uptown, Highland Park, and NorthPark Center. You will also get to enjoy hip cafes, and restaurants in Bishop Arts and Trinity Groves, as well as awesome music venues, and art galleries in Deep Ellum. And, let us not forget the Dallas Cowboys, Texas Rangers, Dallas Stars, and Mavericks at the American Airlines Center. If you are rather eager on getting to know the city, we suggest that you check out the following:
The AT&T Performing Arts Center in Downtown Dallas. At this place, you will get to enjoy theatre, music, opera, and dance.
Adair's Saloon, The Bomb Factory, Prophet Bar, Club Dada, and the Sons of Herman Hall are great live music venues and nightclubs that carry on the torch of Dallas' reputation for being home of Blues and Jazz music. Here you will find a mix of everything from honky-tonk and indie punk, to acoustic country and nationally known acts.
Dallas Arts District is one of the largest urban arts districts in the nation that needs to be on your list. With the Dallas Museum of Art, Nasher Sculpture Center, Trammell Crow Asian Arts Museum, the Winspear Opera House, and the Wyly Theater, the Arts District offers Dallas residents a considerable array of cultural, artistic, and entertainment choices, allowing everyone to find a piece of art they will truly enjoy.
Dallas relocations and what they promise
There really is no place like Dallas. While every period in history has its challenges, this city has managed to grow stronger as they keep passing by. This only goes to show how magnificent Dallas is. If you are looking for something unique, yet challenged, but most of all enjoyable, this is the city to give a chance to. And top movers in Dallas are your best option for a successful moving process. Verified Movers will be more than happy to help you find your ideal moving team, and have the relocation you are deserving of. After all, this is a big step in your life, and it is our hope and goal that you take it on the right foot. Feel free to reach out to us should you have any questions or concerns, and we will be more than happy to assist.