While almost exclusively backed up by an idea of betterment, moving in itself is a hectic, wearing, and arduous process. One is charged with positive and exciting emotions, only to be welcomed by a plethora of tasks, obligations, and deadlines. From this standpoint, it is easy to understand why people describe moving as one of the most stressful periods in their lives. Be that as it may, you really can have a much more pleasant experience from your relocation. There are plenty of reliable, professional, and affordable long distance moving companies Oklahoma. And, Verified Movers are here to help you get in touch with just the ideal moving team for your needs, in a swift, simple and straightforward way. And, if you wish to go even further, and change states, know that we can also connect you with some of the best cross country moving companies Oklahoma can provide. So, if you're considering asking for professional assistance with your moving day fast approaching, make sure to check out our website!
Intrastate vs. interstate long distance relocations
The first step in your moving journey is figuring out where you want to go, or which kind of long distance move do you need. We have two groups here, similar by their names, but with very different meanings. First of all, know that long distance moves are those that go beyond 50 miles from your current home. When you're leaving your city, if your destination is in another state, you're going to need an interstate move.
We're going to dive into the world of intrastate relocations which are assisted by long distance moving companies in Oklahoma. These are the moves within the border of the Sooner State. If you're moving between two cities in Oklahoma, you have to the right place. For starters, we'll talk about moving trends in this state, and then we'll proceed with showing you how to reach moving professionals who are able to take care of your move, and what to expect from them.
More people are moving to Oklahoma than moving out, but the difference is fairly small
Oklahoma's moving trends have improved lately, and now the state has more people coming in than out. What's appealing about the Sooner State is that it's very easy to afford. Affordability has been one of the driving forces for the movers lately. Southern states have seen a huge inflow of residents since the pandemic started, and Oklahoma is not an exception. However, the lack of appeal in other areas has limited Oklahoma's growth. Last year, Oklahoma recorded 51% of inbound relocations, compared to 49% of outbound ones. As we said the difference is, indeed, quite small, but nevertheless, it's good news for Oklahoma since the state has had struggles in terms of attracting newcomers.
So, if affordability is the main reason people are moving to Oklahoma, what's the reason for those who decide to move out? Better job opportunities and the quality of life, in general, are two things that motivate Oklahomans to change the environment. While Oklahomans are mostly moving to Texas and Florida in pursuit of these better opportunities, here are the states Oklahoma is welcoming most residents from:
Texas
Colorado
Arkansas
California
Kansas
Oklahoma City is by far the most popular choice among Oklahomans on the move
There are a lot of people moving to Oklahoma City nowadays. Not only it's popular among Oklahomans, but out-of-staters are moving to OKC in large numbers as well. Current moving trends, that established themselves after COVID, usually favor smaller cities. The biggest cities in the states are mostly not so popular among the residents of that states now, but Oklahoma City is a huge exception. It is the most moved-in city in the Sooner State, whether it's about Oklahomans or people from elsewhere. So, what is the reason for Oklahoma City's increased popularity?
It's hard to look past the cost of living here. Oklahoma City is one of the most affordable cities with over half a million residents in the United States. Let's dive into the details. The State of Oklahoma has a cost of living 15% lower than the nation's average. That's already among the most affordable states in the country. But, Oklahoma City has an even better situation, with the cost of living 17% lower than the USA average, and hence, lower than the state average. Sounds great, doesn't it? It gets even better. Houses are extremely cheap by US standards. The median home price in Oklahoma City is only $198,000. With such low living expenses, it's no wonder why top movers in Oklahoma City are helping so many people settle in Sooner State's largest city.
Oklahoma City gets most residents from Tulsa
A few cities out there are sending thousands of people to OKC every year. Oklahoma City is welcoming people from all over the country, but Oklahomans seem to love it the most. The route between Oklahoma City and Tulsa is the most common one in the Sooner State. However, a lot more people are choosing the direction from Tulsa to OKC rather than vice versa. In fact, Oklahoma City welcomed over 3,000 people from Tulsa over the course of 2021. This is especially big considering that Tulsa has much fewer residents than OKC.
But, it's hard to resist the appeal of OKC nowadays. Other than financial benefits, the city also provides its residents and its newcomers with an abundance of opportunities. To be fair, they may not be as good as in some nearby states, such as Texas or Colorado. But, when you combine them with the cost of living, moving to OKC, at least at this moment, makes perfect sense. Besides Tulsa, Lawton and Enid are two other Oklahoman cities that send a lot of people to OKC. Lawton sent around 1,500, while Enid slightly over 500 people to Sonner State's largest city in 2021.
Tulsa is not very popular among Oklahomans anymore, but the city is attracting people from other states
Tulsa's case would be odd in different circumstances, but today's moving trends have made this a common thing. What do we mean by this? Tulsa is Oklahoma's second-largest city. However, it is not a very popular moving destination among the people of Oklahoma anymore. But, moving trends in Tulsa are not bad at all. In fact, the city is growing. Not as fast as OKC, but nevertheless, it's growing steadily. This is mostly due to a large inflow from other states. Truth be told, top movers in Tulsa are helping a lot of people move out as well. Fortunately for Tulsa, out-of-staters recognized it as a desirable destination, mostly due to its affordability.
Tulsa has the same cost of living as Oklahoma City. You could argue that it's behind OKC in terms of opportunities. But again, when the cost of living is so low, it makes up for the lack of opportunities. To be fair, that's not saying that you can't pursue your career and dreams in Tulsa. It depends on your profession and your ambition. Some people can, while others can't, and that's perfectly normal. As long as Tulsa stays affordable, people will keep on considering it.
Now, when it comes to relocations between Tulsa and other cities in the Sooner State, it doesn't look promising. Tulsa loses around 1,000 residents a year to Oklahoma City. Moving from Oklahoma City to Tulsa was the choice of 2,000 people last year, while there were around 3,000 of them relocating in the opposite direction. When it comes to other cities, more of them are gaining residents in relation to Tulsa rather than losing. But, the numbers are very low (less than 300 moves a year), so it's not a big pushback for Tulsa.
How much is your move across the Sooner State going to cost?
Since the cost of relocation is a difficult thing to predict without knowing some details, we have a free moving quote available for you on our website. It will help you understand the price of any long distance relocation better. Still, we have a few examples of relocations between several cities in Oklahoma along with their average price. This is just something for you to get a sense of how much you're likely going to pay, but once you share a few details, the predicted price will be much more accurate.
Moving between Oklahoma City and Tulsa; $550 – $1,850 (106 miles)
Moving between Oklahoma City and Lawton; $500 – $1,800 (86 miles)
Moving between Tulsa and Lawton; $800 – $2,200 (190 miles)
Moving between Broken Arrows and Oklahoma City; $600 – $1,900 (116 miles)
Moving between Norman and Tulsa; $600 – $1,900 (125 miles)
The advantages of hiring professionals
Similarly as with deciding to move, deciding to hire long distance movers Oklahoma is a big decision. It's true that not everybody needs their help. However, everyone would be better with it. You should strongly consider hiring movers if you need a helping hand. A reliable moving company can handle everything from planning, packing, moving, unpacking, and cleaning. So, your long distance move can be comfortable every step of the way.
Your moving checklist is probably too long which is why it's better to have someone during the moving process to assist you. With long distance moving companies Oklahoma you'll never feel uninformed of their services and policies. Another thing a person needs during the relocation is on-time delivery. Knowing the date of the arrival of your belongings is very important in the process of organizing and navigating the whole process. So, the great thing about that is that you can find certain companies at Verified Movers that can provide you with online tracking, allowing you to always know where your belongings are.
How to find some of the finest long distance moving companies in Oklahoma?
You will have a lot of decisions to make in the moving process, and this is something you need to prepare for. Swift, but yet efficient, decision-making will influence the outcome of your move a lot. However, the biggest decision out of all those you'll face is the one that concerns hiring movers. This simply has to be done right. We're not saying this to put more pressure on you. In fact, we only want to show you how important it is to approach this subject carefully. In terms of going right or wrong, you have nothing to worry about since you have Verified Movers by your side.
With a few tips from us, and by using all the resources we have, you will surely make a great decision. So, the first thing you need to know is if the company you're considering is licensed. Unlicensed individuals are very dangerous. They will probably look to scam you one way or the other. But, all the unpleasantries revolve around finances. And, you surely want to avoid surprise moving costs. Licensed and reliable movers work with your budget. You don't have to be under the stress because of the unknown costs. Reputable long distance movers in Oklahoma are honest with pricing. So, visit the Oklahoma Corporation Commission, an agency that regulates moving business in the Sooner State, and find out these crucial pieces of information about movers you're thinking of hiring.
Visit Verified Movers reviews to learn more about long distance moving companies in Oklahoma
Doing a background check on a moving company may seem complex to you at first. But, the truth is, it really isn't. Yes, it takes some time, but it's better to be safe than sorry. Once you finish the license check, proceed to Verified Movers reviews for more details. Honest testimonials of people who were on the move already can be found on our platform, and reading them will benefit you greatly. You'll find out so much useful information about long distance movers in Oklahoma, and understand which one is truly worthy of your trust. Also, our platform is very user-friendly, so the whole process might take way less time than you thought.
Enjoy a variety of services on offer when relocating with long distance moving companies Oklahoma
No matter what you need assistance with, chances are high that long distance moving companies Oklahoma can provide you with it. Every relocation is a story of its own accord, and people come with different needs. Luckily, professional movers know how to address all of them. Here are just some of the most popular requests:
Residential relocation
Packing assistance
Unpacking assistance
Storage services
Furniture moving
Senior moving
Junk removal
Since our database is huge, having over 21,000 relocation professionals, you'll definitely be able to find long distance movers in Oklahoma who can deal with any move across the Sooner State. Whether it's a household or a commercial move, they will have you covered. Reliable residential movers can help you move a one-bedroom apartment just as easily as they can relocate a 5 bedroom home outside the city. And, this also applies to business relocations across Oklahoma, so whatever you need help with, ask for it and you'll probably get it.
Your specialty items will be secure in the hands of trustworthy long distance movers Oklahoma
Moving specialty items like a piano, pool table, hot tub, or grandfather clock is difficult enough, especially when it comes to long distance relocations. Trying to move it across the state significantly increases the chance of damage. So, for the safety of your belongings, it is better to let the pros handle the packing and loading. The same goes for your car. You probably own one since there are 3.75 million registered cars in the Sooner State. That is very close to a ratio of one car per resident. Traffic issues aren't uncommon, so it might be better to let long distance moving companies in Oklahoma deal with the transport of your car by using their auto moving services, rather than handling it on your own.
Verified Movers have your back!
In order to save you the trouble of spending hours on end, browsing the Internet, and looking for reliable movers, Verified Movers steps forth with a unique database. Brimming with quality long distance movers in Oklahoma, it has all the information you might need to make the soundest decision. Apart from learning about their services from themselves, you will also get to hear previous customers' experiences, thus acquiring an all-encompassing insight into the quality of the movers' assistance.
Finding the team that suits you the best from a plethora of great long distance moving companies Oklahoma will be easy after that. Just make sure to know exactly what you are looking for, and which services are paramount for your relocation process. We are more than happy to help you achieve a worry-free relocation experience, so make sure to browse through our platform before making a final decision on movers.
If you need some help with day-to-day moving tasks, head out to our blog
Relocation is not all about hiring movers. In fact, it's far from that. Luckily, long distance movers Oklahoma can take care of a lot of tasks. However, some things are only yours to deal with. If you have kids or pets, you're going to have to collect their records, not only yours. You may be undecided about which city to move to. Plenty of tasks and dilemmas surround the moving process. The good news is, we have a lot of knowledge about the whole process, which is not surprising considering we've been in this industry for a long time. The Verified Movers blog is the place where we share that knowledge with you. Countless moving guides, tips for dealing with tasks, and many more are at your disposal, so make sure to take a look at them.
When is the best time to hit the road?
When you're in the process of moving, usually one of the last things on your mind is the weather. That's understandable of course, especially since the weather is always unpredictable. So, it makes sense to just play the cards you're dealt. But, if you, by any chance, have enough time to plan out your move properly, analyzing which date suits you the most is something that you should do. Starting with weather conditions, Oklahoma really is a pleasant state to move across at any given time. There may be a period that's not ideal during the summer when it gets quite hot. Otherwise, you're probably good to go whenever you like.
One thing to keep in mind though is that the price of relocations is not always the same. Long distance moving companies in Oklahoma are modifying the prices based on their schedule. And, due to all vacations, kids being off school, warm temperatures, etc., summer is the time when these movers have a very hectic schedule. Most relocations are being completed during June, July, and August which inflates the price. So, if you want to save some money, maybe move during April or May. These months are usually really nice in Sooner State, and you won't pay premium summer prices. Also, in January, the prices hit their lowest point throughout the year, so that's another thing to bear in mind.
The pros and cons of DIY relocations
If you're considering a DIY move, you're not the only one. In fact, did you know that even today, more people move without any assistance than with professionals? So, it's completely normal to consider this option, and here are its pros and cons. We'll start with the benefits. The problem is, there is really only one benefit, but nevertheless, it's a big one. DIY moves are cheaper, sometimes much, much cheaper. Unfortunately, the disadvantages are outnumbering the benefits by a mile. You will have to work very hard for a long period of time. The process of DIY moving will take up all of your time and of your energy. And still, even with your best efforts, mistakes are likely to occur and the safety of your items may be in jeopardy.
All these things are what hiring long distance movers in Oklahoma eliminates. You will be able to enjoy your move to the fullest once you have professionals taking care of your items. That leads to a fresh start in a new city, and things will start off much better than they would if you came to your new house completely exhausted. Right from the beginning, you'll be able to focus on settling in. And, moving professionals in the Sooner State can even help you unpack. So, it's clear what the better option long-term is. For those of you who decide on going with a DIY option in spite of all the problems it brings, you can find various guides on our platform that can help you organize a DIY move, and deal with it as efficiently as possible.
A few more things to keep in mind during the moving process
Relocating across Oklahoma can be overwhelming due to the sheer number of tasks that need to be completed. Some of those tasks can be eliminated if you hire long distance movers Oklahoma. However, some of those are only your responsibility. But, the thing is, it's easy to forget something when you have so much to deal with. That's why we always advise people to prepare early and write everything down. Also, we wanted to share a list of chores you probably need to complete. We hope it serves you as a reminder in this journey, ensuring that you don't forget anything important.
Research long distance moving companies Oklahoma
Ask a few of these companies for a free moving quote
Compare the quotes and hire the company whose offer suits you the most
Call the US Postal Service and let them know you're changing the address
Cancel/transfer your utilities and subscriptions
Collect medical records of you and your family
Make copies/backups of all important documents
Notify your employer about the move
Notify your landlord
Of course, the full list of chores goes on and on, but we wanted to highlight some of the most important parts. Once again, we strongly suggest you create a checklist before you hit the road and move across Oklahoma. It helps you stay organized and on time over the course of relocation.
Long distance moving companies by cities in Oklahoma
Now, to make your search even more efficient, we decided to provide you with a list of long distance moving companies in Oklahoma sorted by the cities they're operating in. Any county you're in, whether it's a village, town, or city, moving experts from the Sooner State will be able to reach you in the blink of an eye.
Frequently asked questions (FAQ)
As we are approaching the end, we wanted to mention a few questions people often ask during the moving process. With an emphasis on the dilemmas related to professionally-assisted moves, here are a few answers that might help you out.
When should I call one of long distance moving companies Oklahoma?
We often talk about preparations as the key to a successful move. Avoiding last-minute panic should be one of your priorities, so make sure to call movers on time. The ideal timeframe would be at least one month in advance, but whatever the situation is that you're in now, it would be best to do it as soon as you can.
How long will the move last?
The whole process sometimes lasts for a few months. But, in terms of the relocation itself, you should expect your belongings to arrive in 10 to 15 days. Oklahoma is a middle-sized state, so this is the average duration of a long distance move across it. But, if you're moving to a nearby city (around 50 miles from your current home), everything could be done in less than a week.
What is a full-service move?
If you want movers to take care of absolutely everything, then you should ask for a full service move. This is also known as white glove moving. Relocation without lifting a finger. It comes at a higher price, but it is truly worth it if you can afford it.
What's a binding estimate?
Compared to non-binding estimates, also known as free-moving quotes, binding estimates are basically a legal obligation. Of course, only if they're signed. Once you sign it, the quoted price won't change, end you'll pay the exact amount as stated in the document.
Will I receive some kind of notification before long distance movers in Oklahoma arrive at my home?
You will get notified 24 hours before the arrival of movers. So, don't worry, you'll have plenty of time to prepare for them.
Ensure the safety of your move by having Oklahoma's long distance moving experts on your team
Safety is the primary concern for every experienced and reputable moving company. Also, it is our priority as well. Helping you reach your destination in the safest way possible is one of the reasons we're here. After all, only when your goods are transported to the new location in their original state can you deem a relocation successful. With reliable long distance moving companies Oklahoma, you will have a smooth, efficient and safe relocation process. Our team at Verified Movers is proud to help you track down these professionals. If you team up with us, rest assured there'll be way fewer headaches over the course of your relocation process. So, check out our platform today and see how easy finding trustworthy movers can be.
Facts About Oklahoma
01. Main Information
Popular Cities
Oklahoma City, Tulsa, Norman, Edmond, Lawton
US Senators
Markwayne Mullin, James Lankford
State Website
State Moto
Work Conquers All
State Nickname
Native America
02. Geo Population
Total Population
4,048,375
Highest Elevation
4,975 ft
Time Zone
Central /UTC / MT/UTC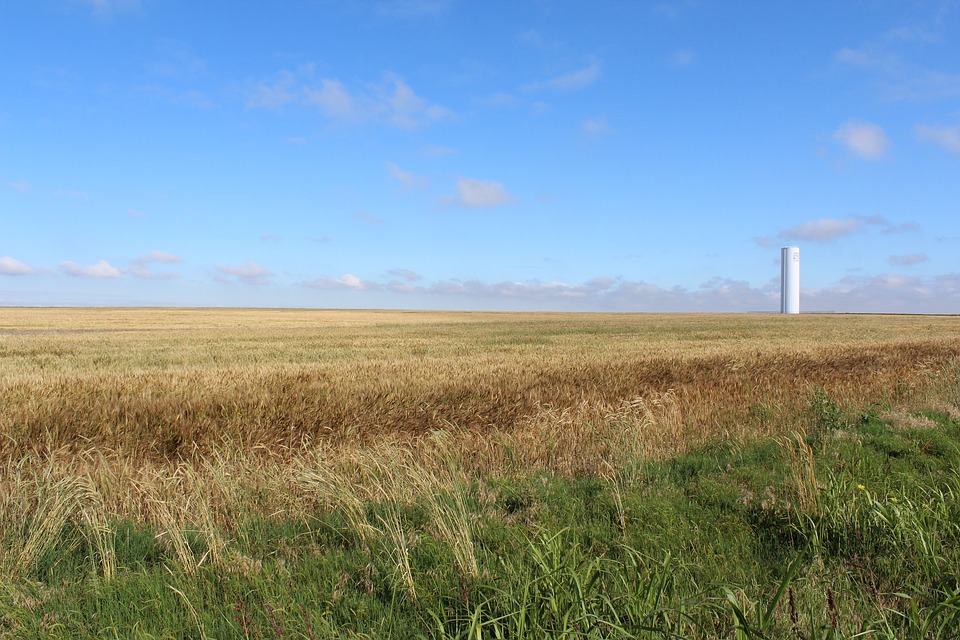 03. Education
Top 5 Elementary Schools
Casady School, Holland Hall, Peace Academy, Heritage Hall, Cottonwood Public School
Top 5 Middle Schools
Casady School, Holland Hall, Cascia Hall Preparatory School, Peace Academy, Heritage Hall
Top 5 High Schools
Oklahoma School of Science and Mathematics, Casady School, Holland Hall, Cascia Hall Preparatory School, Peace Academy
Top 5 Colleges
The University of Oklahoma, Oklahoma State University, The University of Tulsa, The University of Oklahoma Health Sciences Center, Oral Roberts University
04. Rates
Crime Rate
30.43 (per 1,000 residents)
Average Income (household)
$56,956