Relocation is a complex feat, be it residential or commercial, just down the block, or to a different state. There are many tasks to be mindful of, and no lack of deadlines that often have a tendency of augmenting the pressure and turbulence of it all. Let us also not forget about the financial impact the moving process can have on one's budget. It is all of these features that result in moving's notorious reputation of being one of the most stressful periods in a person's life. That being said, you really needn't have such an experience. On the contrary, you can have a smooth and simple relocation process, so long as you turn to some of the top movers in Los Angeles. Professionals know how to address every part of the moving process in the most adequate, safe, and efficient way. By doing so, they will provide you with a true rarity in the moving process – peace of mind. And you would be smart to take them up on that offer.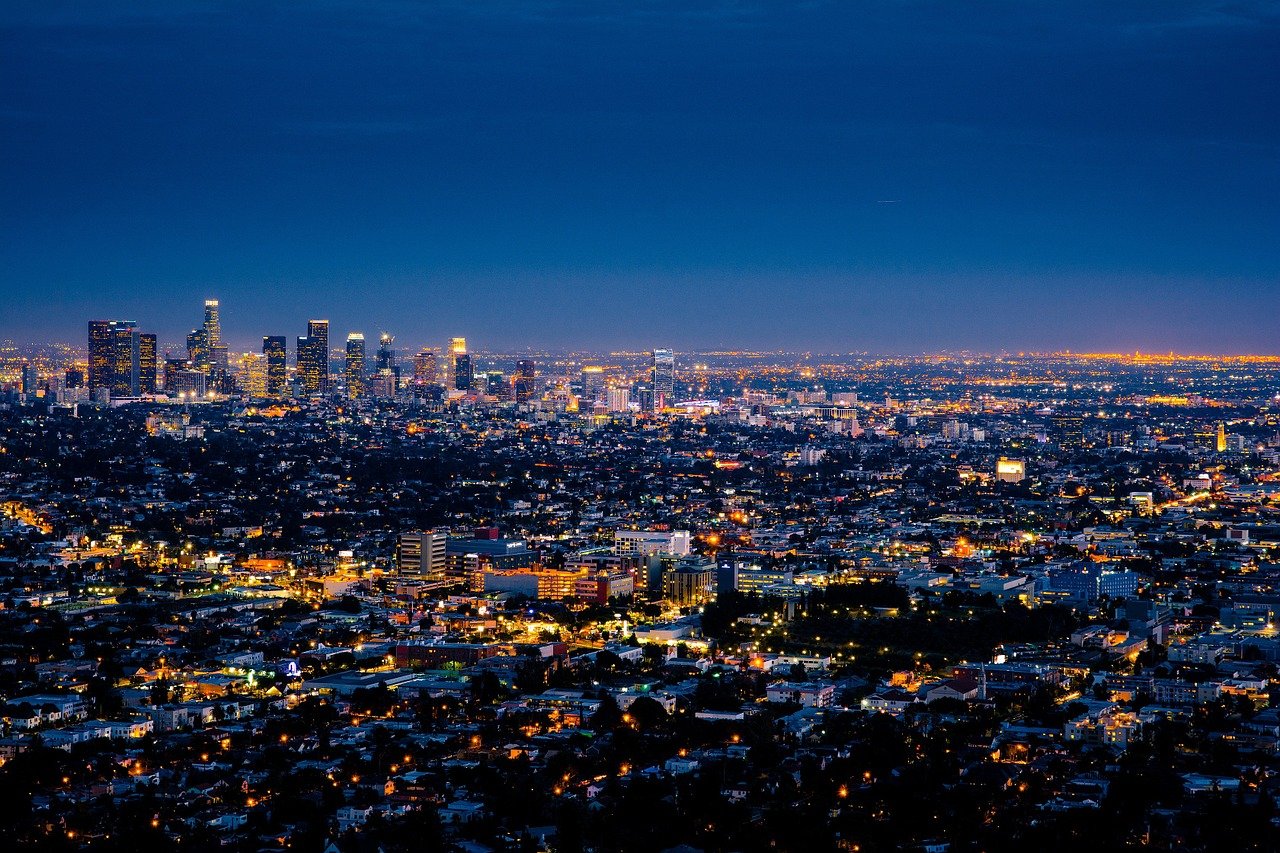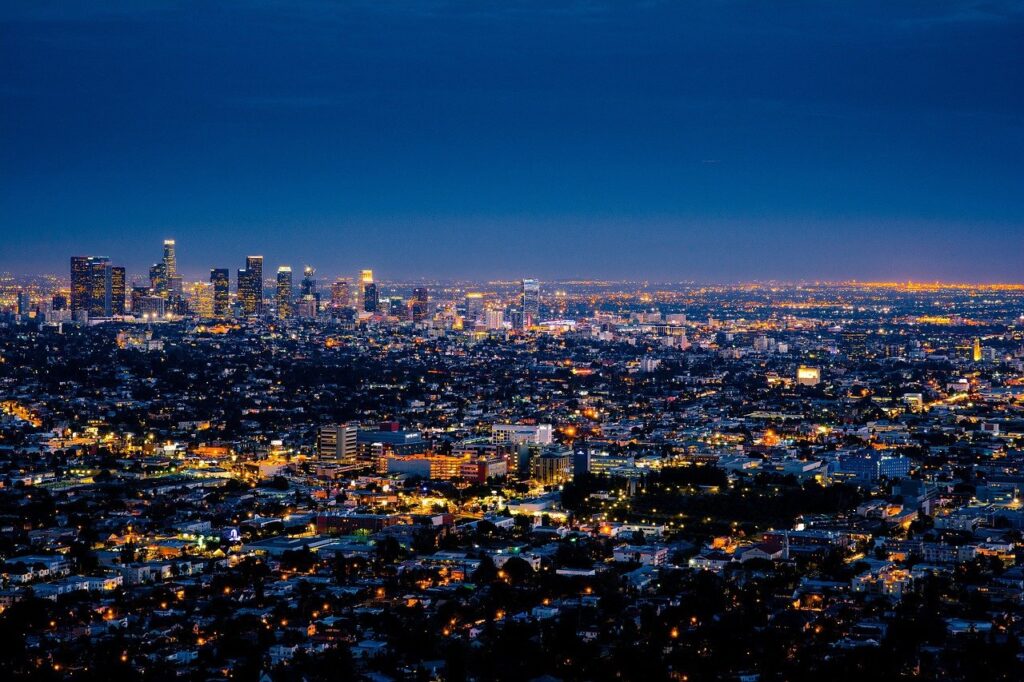 Here is our pick of top Los Angeles movers based on reviews
As the choice you make in moving teams will have the biggest impact on the outcome of your relocation, it is only natural to find the quest of the moving company a bit daunting. After all, how would you know where to turn, what to look for, and who to trust? That is why Verified Movers is here. We know just how stressful and intimidating this part of your move can be and have thus decided to make it palpably easier. Our teams have devoted their attention and knowledge into singling out the 10 finest moving companies Los Angeles can offer. You can rest assured that these experts will provide you with supreme service, as they have proven their quality time and time again, paving the way for newcomers in the industry with innovative ideas and original solutions.
Excalibur Movers is a team of professional movers that is based in Chatsworth, California. This group of dedicated individuals acts as one big, perfect unit on helping their customers relocate their homes and offices. Whether the move is a local one, over a short distance, or over a long distance, no matter the conditions, Excalibur Movers are going to get the job done.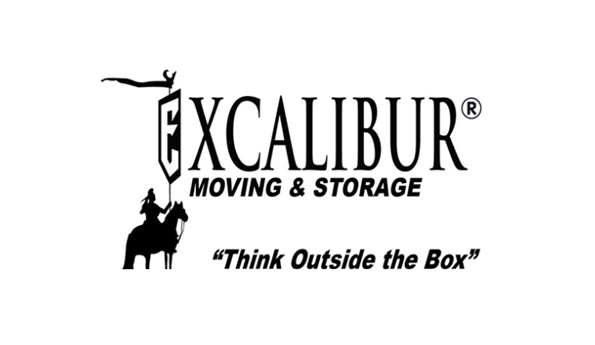 As members of a licensed, modern moving company, the employees in Excalibur Movers are all trained professionals that are well versed in all the aspects a move may entail. They know by heart all the intricacies that the process of moving home to another city has. In this line of work, it is important to understand the customer and they know that which is why they fully understand how tricky and stressful this can be for an average person. That is why they do their best, no matter the circumstances, to create a relaxed atmosphere and turn this whole process into an adventure.
You get a professional team of moving experts that will help you with your move. What does that mean? That means that whichever services you hire them for, those are going to be executed to perfection. This also means that you will have much more time to actually deal with all the other important things that you need to deal with while they handle the exhausting physical part. Furthermore, you will be free of all the emotional weight that dealing with packing your belongings and taking them all out of your place can bring.
Excalibur Movers reviews speak far and wide of the quality of their service, so make sure to check them out. And, if your mind is set on this company, make sure to call them now and book your perfect moving date!
With NorthStar Moving Company, you will get to experience what a luxury, "red-carpet" relocation experience looks like. These are the movers that hold the trust of some of the most famous people in the world. They support numerous charity and non-profit organizations, and make their moves as green as possible. In addition, they are consistently ranked as "Fastest-growing" and "Best Place to Work". NorthStar Moving Company provides impeccable moving services and creates amazing relocation experiences. NorthStar Moving consistently gets 5-star ratings and holds an impressive A+ rank with the BBB (Better Business Bureau), as well. These movers will be there for you from start to end of your relocation, treating you like royalty. You can always count on them providing an exemplary moving service.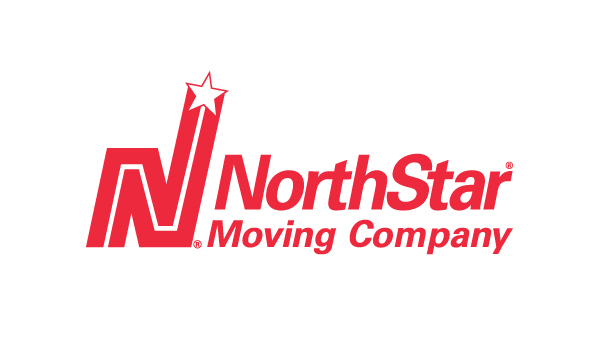 NorthStar Moving Company offers a full set of services to accommodate any relocation type, including residential, local, commercial, long-distance, intrastate, and production relocations. They also offer full-service storage services, as well as warehousing solutions. This is a company that will do everything to have their customers completely satisfied. Just look at NorthStar Moving Company reviews, and you will see what the previous customers have to say about their service. You will be able to apply for a free local, on-site, estimate, guaranteeing the cost of your upcoming relocation. It's a far cry from a free online estimate, after all, and they provide the service free of charge! With these movers helping you relocate, you will never have to worry about anything "shady", dishonest, or unpleasant. You will be working with honest, trustworthy, movers that know how to make their customers smile. They will make your moving experience an enjoyable one!
Whether you are moving around the corner or into another state, they will be with you every step of the way, from start to finish. The "Star" in NorthStar Moving is not for show, they are the real deal.
If you looking for LA-based movers that can provide you with a high-quality relocation service, Pure Moving Company is the solution. They offer local and long-distance moving services in LA for individual and commercial customers. Moreover, they can help you with packing to ensure an easy and stress-free move for you and safe transport for your belongings. Their movers are well trained and experienced. In correlation with their state-of-the-art equipment and modern vehicles, their pro movers provide top relocation services for LA residents and businesses. Just look at the long list of their satisfied customers. There you will see some of the most well-known US brands like American Idol, CBS, Rodarte, Max and Moritz, and Joyful Heart Foundation. Moreover, online, you will find dozens of Pure Moving Company reviews that were left by previous customers.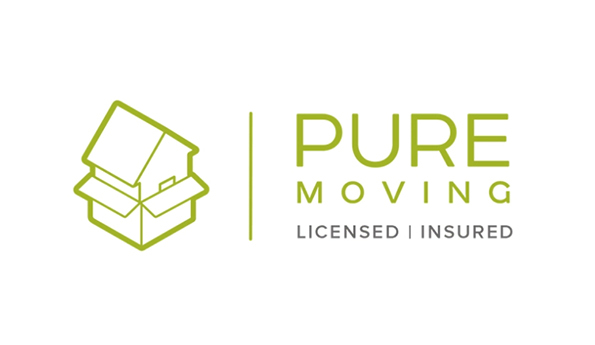 Pure Moving Company understands that moving doesn't always come easy on the budget. That is why they want to make our services accessible to all. After you contact them, you will get a free moving estimate that can be provided to you after an online request or after an onsite estimate completed by their representatives. You will get all-inclusive rates which means that there are no hidden costs or other expenses that you need to watch out for. Pure Moving is a fully licensed and insured long-distance moving service provider from Los Angeles. They operate according to US laws and regulations and will provide you with nothing less than a high-quality relocation service.
ABC Moving Systems has been in the moving industry since 1993, helping Los Angeles and Southern California families and businesses relocate in a swift, safe and affordable manner. They are fully licensed and insured for providing local and long distance relocations. They have a very large repeat and referral client list, serving as a testimony to their commitment to providing exceptional moving services at a fair price. Just a glance at ABC Moving Systems reviews will tell you how successful they are in their line of business. Their primary pickup areas include Los Angeles and Ventura Counties, with delivery anywhere in California.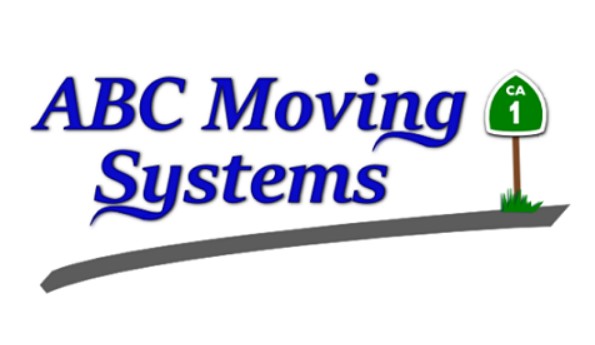 ABC Moving Systems Los Angeles, being a top-rated moving company, offers expert household and office moving services. You can also turn to them for full and partial carton packing services, including packing materials, moves on premise not needing a truck, clean and secure storage, and loading and unloading your rental truck. In other words, whatever you may need for your moving process, ABC Moving Systems will provide.
One of the services this company specializes in is office moving. As a matter of fact, about 50% of all their work is office moving. So, if this is the assistance that you need, rest assured that ABC Moving Systems LA is one of the safest choices you can make.
The success of this company is based on committed customer focus and continuous improvement. Their supreme LA moving services are built on integrity, customer moving needs and company viability. Apart from being A+ Rated by the Better Business Bureau, ABC Moving Systems is also a standing member of the California Moving and Storage Association. So, if you want your relocation process to be in safe hands, make sure to get in touch with ABC Moving Systems Los Angeles.
Professional Moving Company is the company to turn for a smooth and simple relocation. They provide supreme services in the greater Los Angeles area, and throughout California. Standing firmly behind its name, this company will provide nothing but professional, devoted and quality service. You can count on them for your residential and commercial move, be it local or long-distance, but also storage and packing services.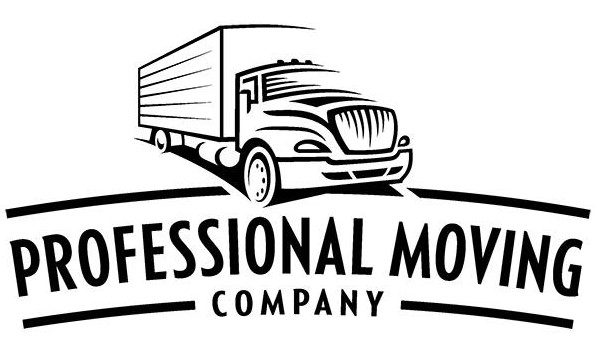 Professional Moving Company bases its business on honesty, quality and efficiency. This is why you can expect a swift relocation provided by experienced professionals for an affordable price and without hidden fees. They know just how stressful and hectic moving can get, which is why they have made it their business to ensure your experience doesn't even resemble that.
When it comes to the quality of service this company provides, make sure to check out Professional Moving Company reviews and see for yourself what the customers had to say. It will be clear why we believe that this amazing moving company would be just the right one to call if you want to have a stress-free and affordable relocation. They are here to take care of it all for you, so that you can enjoy this special period in your life. Apart from providing full-service moving, you will also get free packing materials. Rest assured that all your furniture will be well protected and covered in blankets and shrink wrap, while your clothes will be in wardrobe boxes. Every single detail will be taken care of by true professionals of the trade.
When you want your move to be just the way you want it, you contact Cheap Movers. Their relocation specialists will plan every detail of the relocation, all according to your wishes, needs, and requirements. They offer a personalized approach to relocations, at an affordable price. This company has been serving the community for over a decade now and provides a stress-free, five-star, customer experience to all of its clients. They are unique in the way that they maintain competitive, affordable, pricing while providing consistent 5-star customer service. Furthermore, they are the only moving company in entire Los Angeles to offer 24/7 local customer service with a live moving specialist.
Cheap Movers are 100% committed to providing extraordinary moving experiences, which can be tailored to anyone's budget. Their long list of specializations includes local and long-distance moves, residential and commercial moving services, loading/unloading services for private trucks, trailers, and PODS, as well as professional piano/pool table moving services. Additionally, they provide storage facilities in all types and sizes, free on-site estimates, 100% guaranteed free moving quotes, and a wide selection of complimentary (as well as fee-based) handyman services.
If you want to make your Los Angeles relocation a lot easier, these are the guys to call. Cheap Movers Los Angeles reviews speak plenty of the quality of their services. Their unflinching commitment to customer satisfaction is what makes them one of the best moving companies in Los Angeles. Of course, they can help you relocate anywhere in the country, too. Their moving crews are highly-trained, extremely experienced, and are equipped with top-of-the-line relocation equipment. There is nothing that they can't handle and they will be with you every step of the way. They are movers you can trust, and rely on, from the start of your relocation to its conclusion. To sum it all up, Cheap Movers Los Angeles provides an amazing, personalized, moving experience at extremely low prices! You can't go wrong with them!
Royal Moving Company is a fully licensed and insured moving company that started its business over a decade ago. They operate out of Los Angeles, California, and can help you with your local and long-distance move. These are the experts who have the capacity and resources to move you swiftly and safely anywhere throughout the state of California. The team behind this company is comprised of experienced and friendly moving professionals. They will listen to your moving expectations, and make sure to provide you with a customized moving plan, before enacting it through tried-and-true techniques.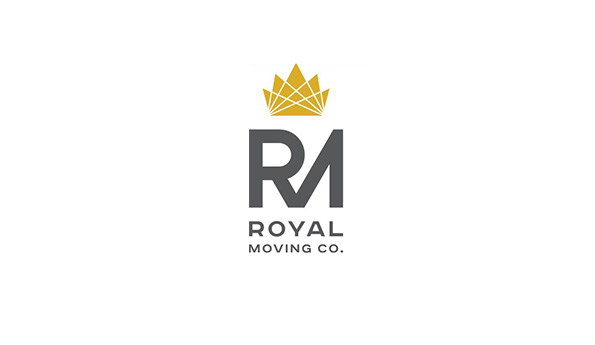 Royal Moving Company offers a wide range of moving services, all directed towards fitting your moving needs, and covering all areas of your moving process, regardless of how complicated it may be. You can turn to this amazing company for your local, long distance and cross country move, as well as residential and commercial move, furniture moving, packing services and storage services. Count on these experts to move your office, restaurant or bank, or to transport your furniture or piano. You can also expect labor only services and plastic boxes. Whatever you may need, Royal Moving CO. will provide.
Royal Moving Co. reviews tell plenty of the quality this company works with. Their main goal is to provide supreme moving service to all who need assistance. So, if you are looking for a stress-free, affordable and swift moving experience, Royal Moving Company is the one to turn to.
Good Neighbors Moving Company was established back in 2013, and has since then become a well-known are reliable local moving company. Residents of Los Angeles County area have come to rely and count on Good Neighbors' quality, reliability and professionalism.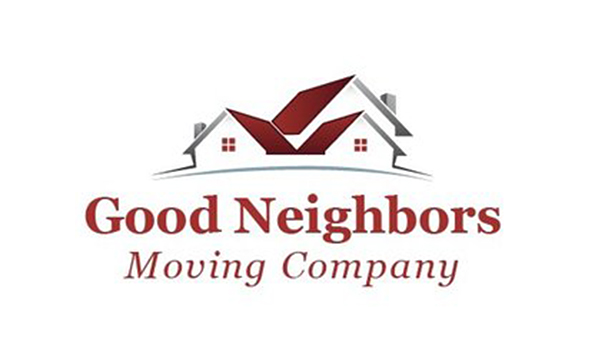 From its very fist day, Good Neighbors Moving has set the goal of becoming the go-to moving company in Los Angeles in matters of residential and commercial relocation. It took a bit more than six years for them to proudly say their goal has been achieved. However, a new finish line has been set, and they still work on perfecting their service, striving to be one of the best moving companies in the US. With a rich portfolio of satisfied customers that have them on speed dial when in need of moving and storage services, and Good Neighbors Moving Company reviews, one can only assume they are on the right way of becoming just what they are working so hard at.
While the company is based in Los Angeles, the packing and moving services they provide extend across the Los Angeles County area. You can turn to them for anything from moving and storage to packing services, and supplies. They will have you covered from start to finish of your move. Good Neighbors Moving Company offers competitive rates that will fit anyone's budget. Having relocated homes and offices of all sizes, they have vast experience in the industry. The drivers know every ally and corner in the City of Angels and will be quick to move you anywhere you wish in a safe and swift manner.
Good Neighbors Moving Company is here to spare you the stress and trouble of moving on your own. They represent a reliable moving team that can cater to your needs, and meet all your expectations, if not exceed them, which would not be the first time. Call them today and get a free moving estimate from one of the top movers in Los Angeles.
If you are used to relocation being a difficult endeavor, you can feel free to change your mind. With REAL Rock'n'Roll Movers by your side, you will feel like a celebrity – even if you might be moving out of a small condo. That's because this company aims to provide all of its customers with the same treatment. REAL Rock'n'Roll Movers is a licensed and insured provider of moving services that has been serving the residents of Los Angeles for more than ten years. Since day one, their goal has been to make sure their customers have a simple, stress-free, and cost-effective relocation to their new home. Of course, they have also aimed to provide their clients with on-time services that will ensure they move in the preferred time span. Once you make a deal with these movers, you can rely on them to respect it.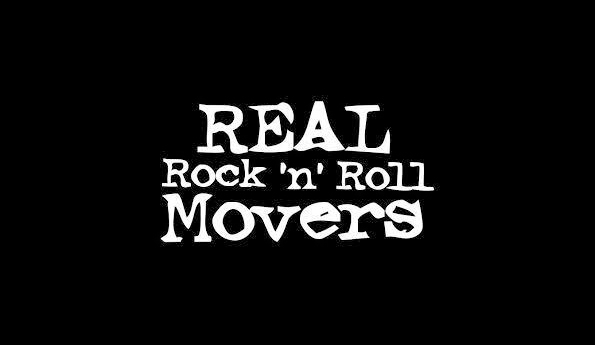 REAL Rock'n'Roll Movers can provide you with many different services. They perform local household, apartment, office, and business moves. Their company is competent to handle moving endeavors of all sizes and complexities. You can get in touch with REAL Rock'n'Roll Movers whether you are relocating a few common household items or a bunch of bulky furniture. Moreover, you can expect to get their full packing assistance whenever necessary. Their packers can pack your fragile and heavy items and can even provide you with high-quality packing materials. They've even relocated a few well-known celebrities who are now huge fans of the company. Make sure to go through REAL Rock'n'Roll Movers reviews, and learn what previous customers have to say of their quality.
Get in touch with REAL Rock'n'Roll Movers team if you are interested in calculating the cost of your move and request a free quote. They consider it their job to provide you with an accurate quote that will give you the best idea of what to expect. Everything is in your hands.
Meathead Movers Los Angeles bases its success on the simple philosophy of superior customer service and parlayed it into a thriving and growing company. Their way of business has changed the way people perceive the household moving and storage industry. Ever since the company was founded in 1997, Meathead Movers have delivered a unique customer service experience with a relentless drive to make great things happen.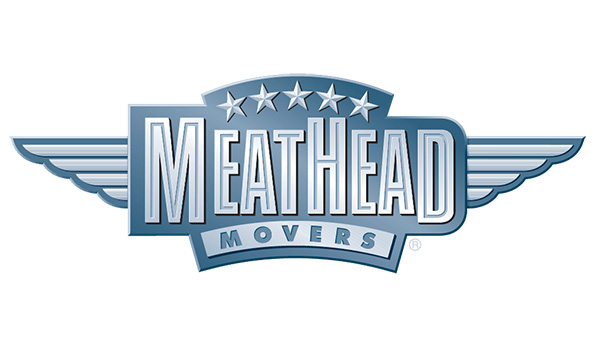 Meathead Movers is based in Los Angeles, while the majority of the moves they handle is in the Tri-State area. Founders and brothers, Aaron and Evan Steed manage a team of energetic student athletes, and currently handle more than 14,000 local moves per year. They have more than 350 employees, making it the largest independent moving company in the state.
Meathead Movers can provide you with local Los Angeles moves, long distance moves, commercial moving, on-site moving, senior moving, and packing materials. And during your full service move, you can expect local, clean-cut movers to show up on move day fully equipped and eager to deliver Meathead's legendary customer experience.
If you want to have a simple and stress-free relocation, Meathead Movers Los Angeles is the way to go. They will show up with everything you need, from moving trucks equipped with Air Ride suspension, to pads, dollies and ties, all at no extra charge to you. What is also great about this whole experience is the fact that the move starts when the movers arrive, while you are the one who controls the entire day from start to finish. Leading up to your moving day, the moving team will work diligently and conscientiously in order to ensure your utter satisfaction. Make sure to check out Meathead Movers reviews today and see what their customers had to say about their services!
How does a DIY move differ from moving with an experienced team?
Being a complicated endeavor, moving has certain challenges that can put to test even the seasoned experts of the industry. However, while they have their knowledge, experience, tools, and team to lean back on, a novice in the process will find great struggle and adversity ahead. This is exactly why people connect moving with stress and anxiety. There is too much to handle in a short amount of time, with the pressure of excellence weighing down on your shoulders, as success is the only option.
One of the most important things one can do in face of the moving process is to prepare, plan and organize on time. Still, if you are not accustomed to all the surprises relocation can throw at you, you cannot be ready for all the curveballs ahead. And, do not be fooled, there will be at least one. Expecting the unexpected is generally a piece of good advice, but let's face it, you really don't want to hear that when preparing for a move.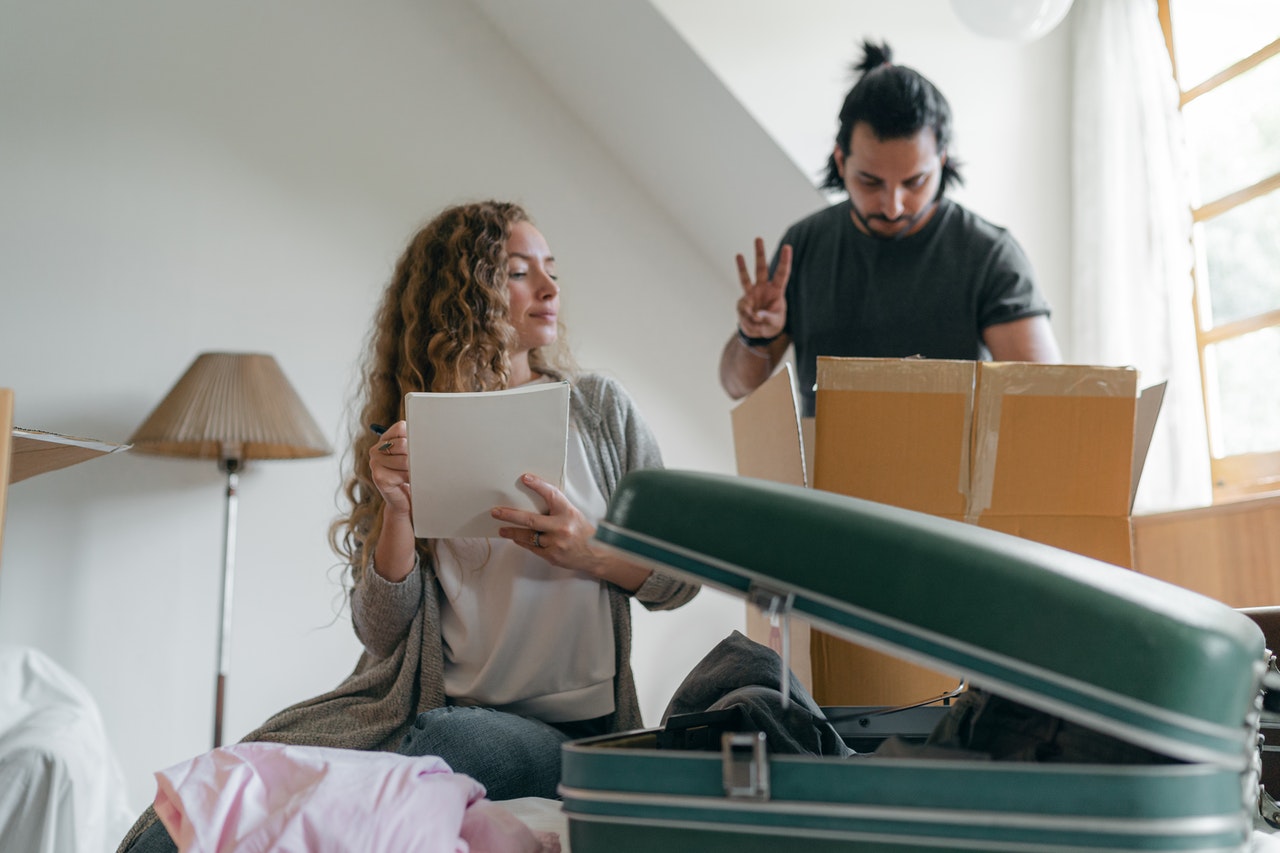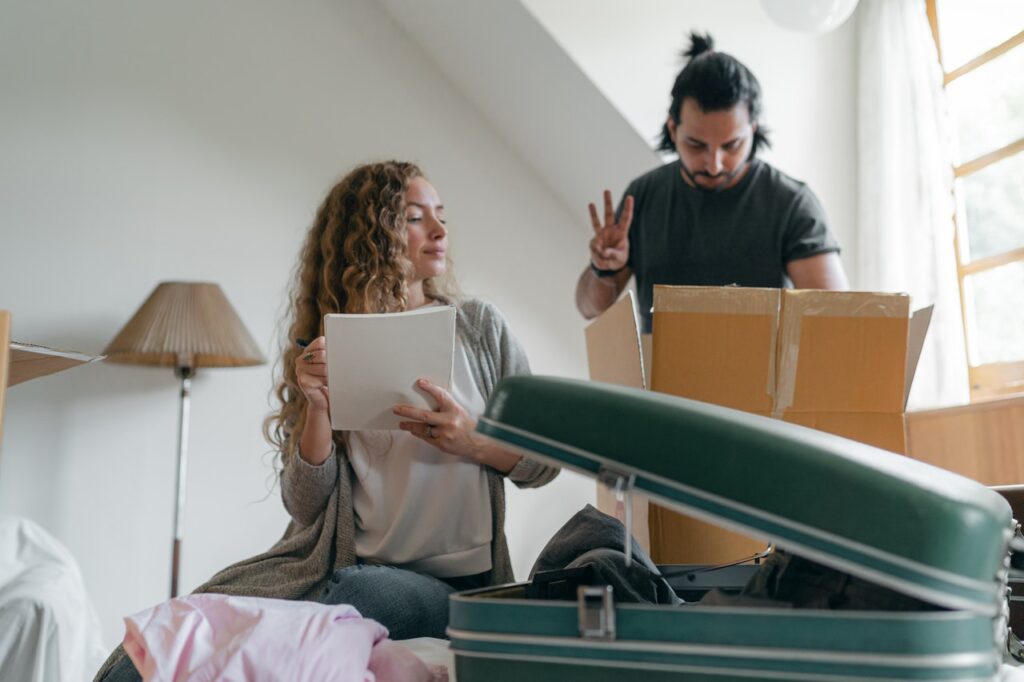 Professional movers, on the other hand, have years of experience and hundreds of successful moving projects behind them. It is safe to say they have been through and seen it all. Not only can they address every moving task safely and swiftly, but they can also come up with solutions for any unpredictable instances rather quickly.
Why is professional moving assistance worth considering every time you relocate?
One of the main reasons why people opt for professional moving services is the peace of mind they will be able to have during this otherwise stressful period. After all, you are not only changing your address in the ID. You are also changing your habits, your surroundings, your neighborhood, and everything else that will dawn on you after you move, or during the process itself. As you can imagine, apart from being hectic and stressful, moving can also carry an emotional note. With that in mind, people tend to struggle with being cool, calm, and collected when dealing with the complex tasks ahead. And, that is where the professional moving team comes in.
Simply knowing that all will work out well and that all the effort you have been putting in was not in vain will do a great deal with helping you enjoy this process. Professional movers have the job of making sure your belongings arrive safely, swiftly, and securely to the desired location. And, being that that is the biggest, most essential part of every move, it will be a huge load off your shoulders. This is a big step in your life, and some of the best movers in Los Angeles can help you tremendously with starting it on the right foot.
Seasoned moving crews can guarantee success
The only way you can classify moving as successful is if your belongings have arrived safely at the new destination, in a timely manner. And, the only people who can come so close as to be able to guarantee such an outcome are professional movers. Backed up by training, experience, and adequate equipment, these experts can tend to your needs and wishes in the most appropriate, and tentative way. While you might have all the willingness and organization skills on your side, there will simply be too much to handle for a single person. Especially if you plan on moving over long distances.
Besides, you will have enough on your plate as it is, since changing your home or office, at the very least, comes with a decent amount of paperwork and utility transfer one has to take care of. Still, in order to be sure you're hiring true professionals, take a look at top movers in Los Angeles reviews since this is a very important step.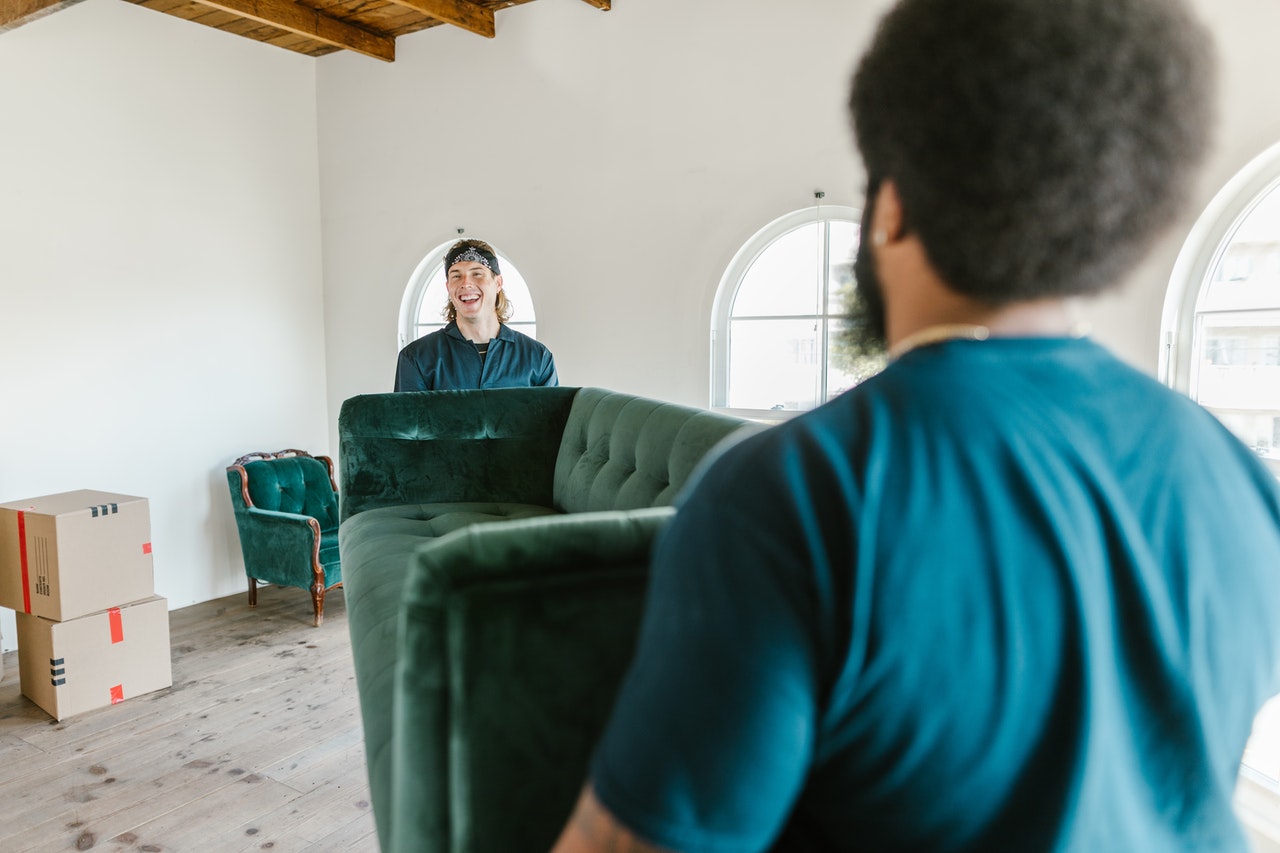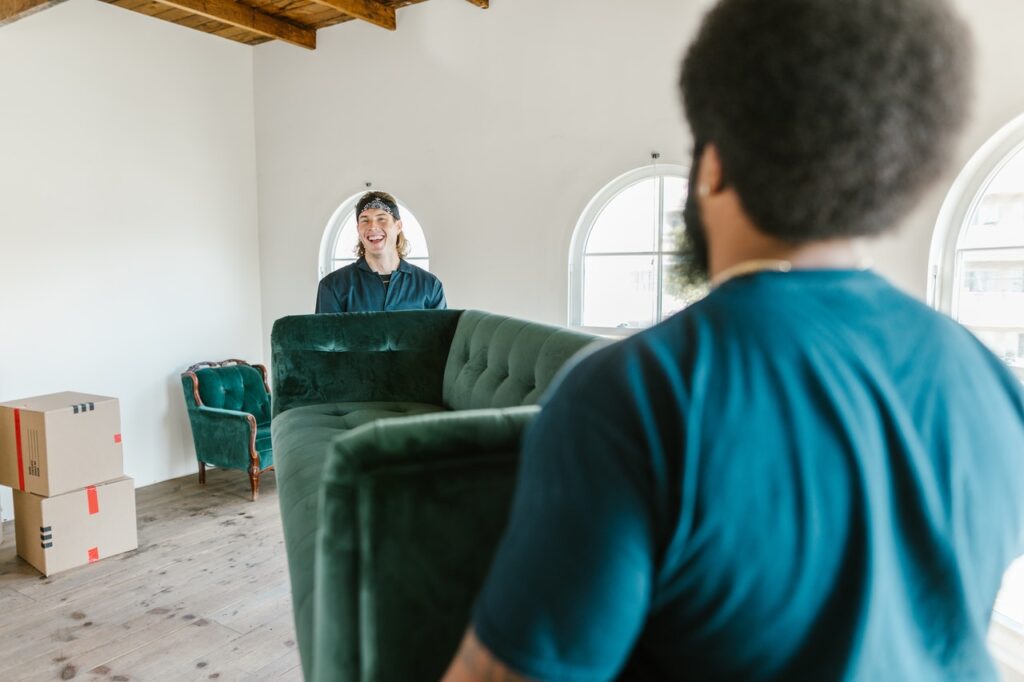 What are the characteristics of professional movers?
While we have established that having a proper moving team at your side is crucial for the success of your move, one has to wonder about the way you would find these professionals. How would you pick them out from the plethora of companies that promise nothing but perfection in service? Well, here are some of the main traits that will help you separate the grain from the chaff:
Great knowledge and professional skills. In order to be at the top of the moving industry, professional moving companies have made sure to train their teams into the art that is moving items \safely and swiftly. This way, they are ensuring that the people representing them are indeed the highlight of their business. Every serious moving company will care about its reputation and will make sure that the person carrying its logo lives up to the company's principles and standards.
Their experience in the industry. Top movers in Los Angeles have not only gone through extensive training but have also put that knowledge to the test many, many times. They are thus armed with both the theory and the practice, promising for supreme services. They have proven their quality time and time again, providing so many people with wonderful moving experiences.
Professional tools and adequate equipment. While knowledge is prevalent when it comes to reliable service, that does not go to say that brain can solve it all. When faced with physical obstacles, one will, eventually, have to use at least a bit of brawn. And, professional moving teams are brimming with both. They will make sure to carry all the necessary tools and equipment to ensure smooth and safe loading and transportation of your goods.
Integrity, respectfulness, professionalism, and honesty in conducting business. From the initial contact, it ought to be clear that you are working with people who know how to carry and represent themselves professionally. They will respect you, but also their coworkers, treating all with dignity and fairness.
How will your relocation look like with experts guiding the way?
As we are speaking of supreme services here, what you can expect from true moving experts will certainly be an utter commitment to your satisfaction. It is one of the main things that differentiates top Los Angeles movers from the norm. The assistance you receive from their end will be custom-tailored so that it corresponds with your needs and preferences. Top moving companies make sure to truly listen to their customers, and work closely with them, so as to ensure the common goal is easy to reach, and that is conducting a smooth, swift, and stress-free moving process.
Your experience with the moving company will also be largely dependant on the number of services you opt for. While it is best to turn to full-service movers if you want the most straightforward and efficient experience, perhaps you would like to take care of some of it on your own. With this in mind, know that many companies offer their services separately as well, giving you the option of choosing only the assistance you need. Apart from packing, loading, transporting, unloading, and unpacking your belongings, you can also expect storage options, garbage disposal services, auto moving, packing materials, and much more.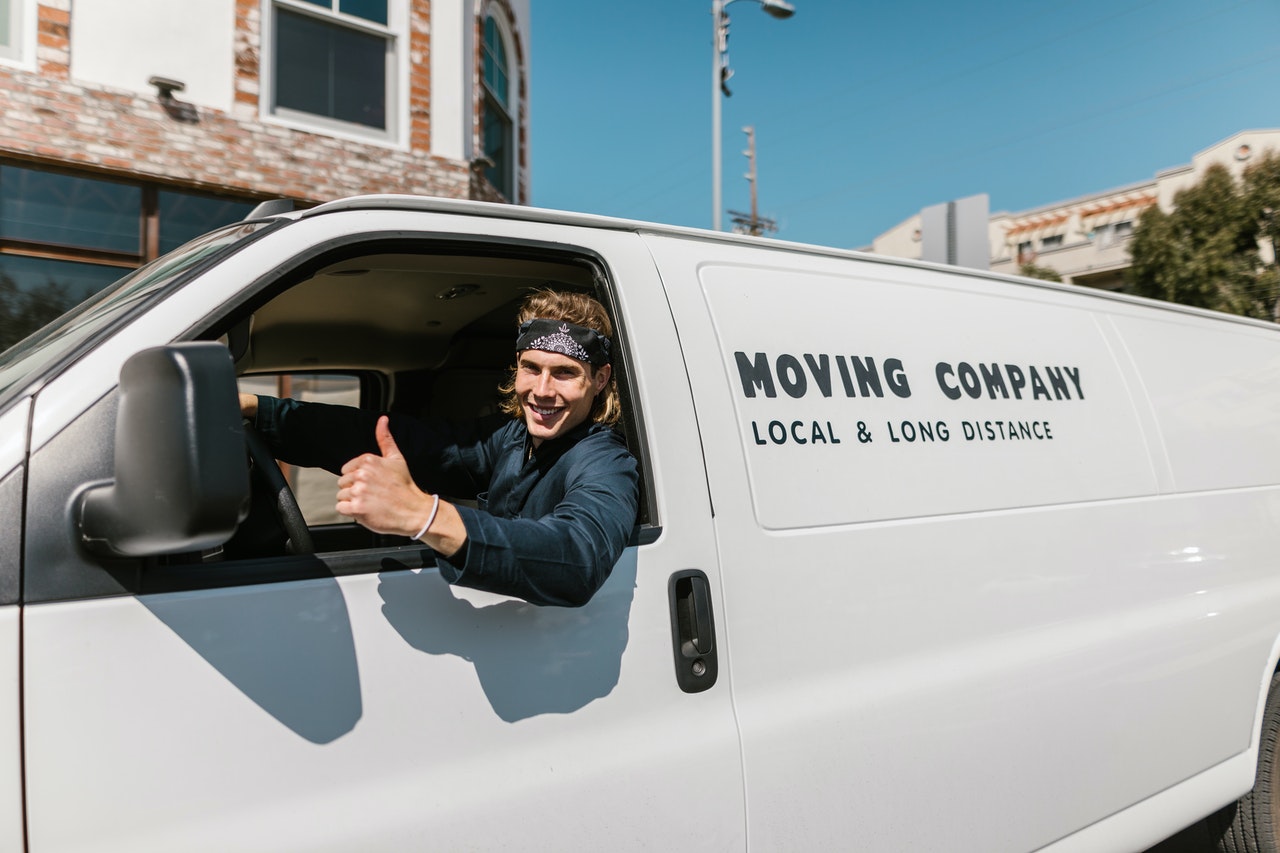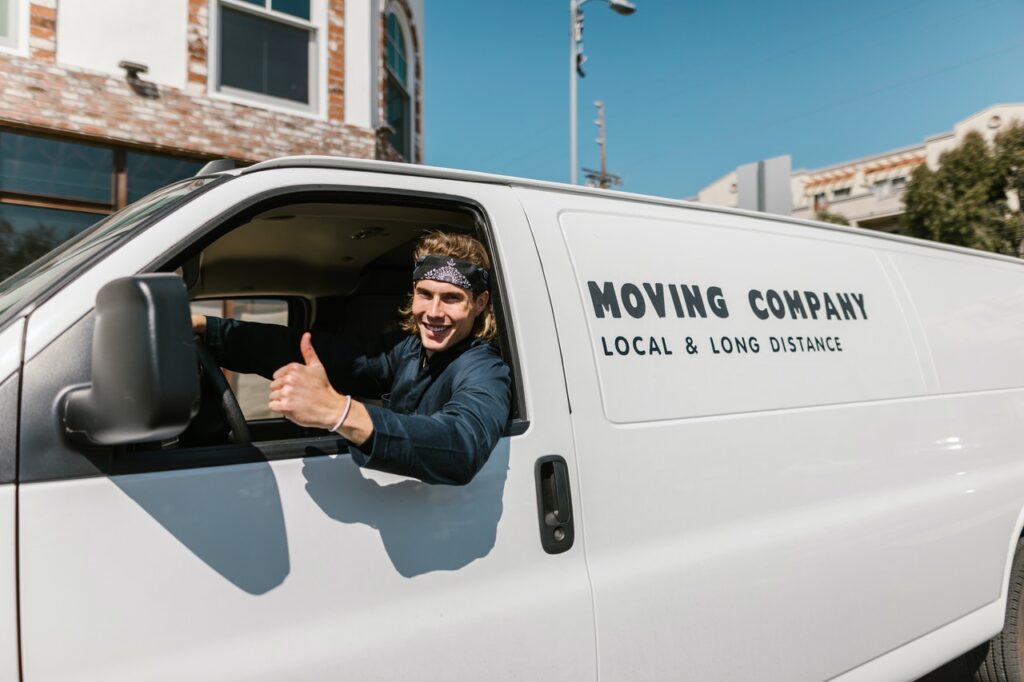 Whether you opt for full-service moving assistance, or would rather choose just one, know that one thing will remain certain – you will not be displeased. Top movers in Los Angeles are known not only for meeting their customers' expectations but most often exceeding them.
What will your part in the moving process be?
The magnitude of the work you take on in the moving process will depend on the services you hired your movers to do. That is to say, you will do as little or as much as you decide. However, if we put that variable on the side, what remains the same is the necessity for you to be open and honest from the get-go with your moving company. The only way these professionals can make sure you are satisfied with the service they provide is if they know exactly what you need. With that in mind, try to establish your prerequisites before you hire your movers. Not only will it then be easier to find the ideal team, but you will also have a great starting point in this whole process.
Know how to recognize fraudulent movers
Envisioning your move as a smooth and simple process after hiring professionals is only logical. After all, that is why you are allocating that budget in the first place. However, fraudulent moving companies are not as rare as one might think. As a matter of fact, you would be smart to educate yourself on the traits of these dishonest individuals, just in case. Entrusting your belongings to strangers always carries with itself a dose of risk, and you really want to minimize it to the best of your ability. So, with that in mind, here are some guidelines that will help you single out dishonest movers:
Providing you with an estimate that is way below average. Moving is notorious for being expensive, and fraudulent movers know this very well. They count on you looking for the cheapest option. And this is precisely where you need to keep your eyes open. Rember that offers that seem too good to be true often are just that. One of the most common scams includes 'movers' pitching a much lower price than other companies with competitive pricing. They will then add hidden charges, make you pay much, much more than was said. So, make sure to always read every contract you are presented with, including the tiny lettering at the bottom of the page. And, steer clear from the movers that offer suspiciously low prices.
Lack of necessary information, vague presentation. Professional movers make certain that potential customers reach them easily, as that is the whole point of their presentation. They also want to be open and upfront with their licenses, as they know how important that is in this business. On the other hand, fraudulent movers want you to get in touch with them, but they will also make sure that all the important information is subtly secluded or left out. They can input just any address, which can turn out to be some deserted location. So, make sure to check everything you are provided with.
The contract is unclear and incomplete. Movers who operate under the laws and regulations know that the contract they provide you with must contain all the info of your relocation process, listing all the services you required, as well as prices for those services. Before you sign anything, make sure to go through every point in the contract thoroughly, and ensure you know what you are signing.
When conducting your research, you always want to compare estimates from at least three moving companies. By doing so, you are forming an unbiased stance on the services they offer and thus making sure you are not paying too much or getting scammed with a too low quote. Also, reading top movers in Los Angeles reviews will give you a good idea of what the company is like.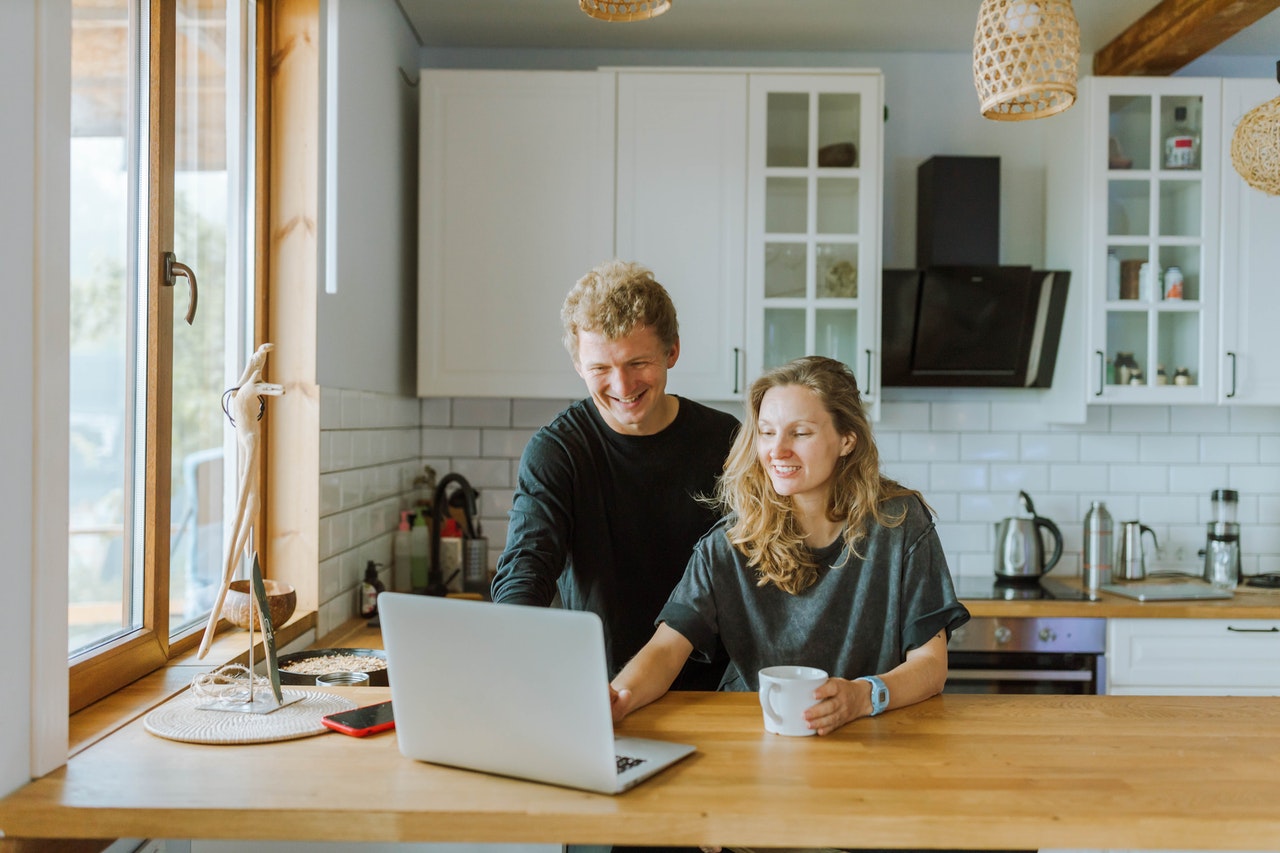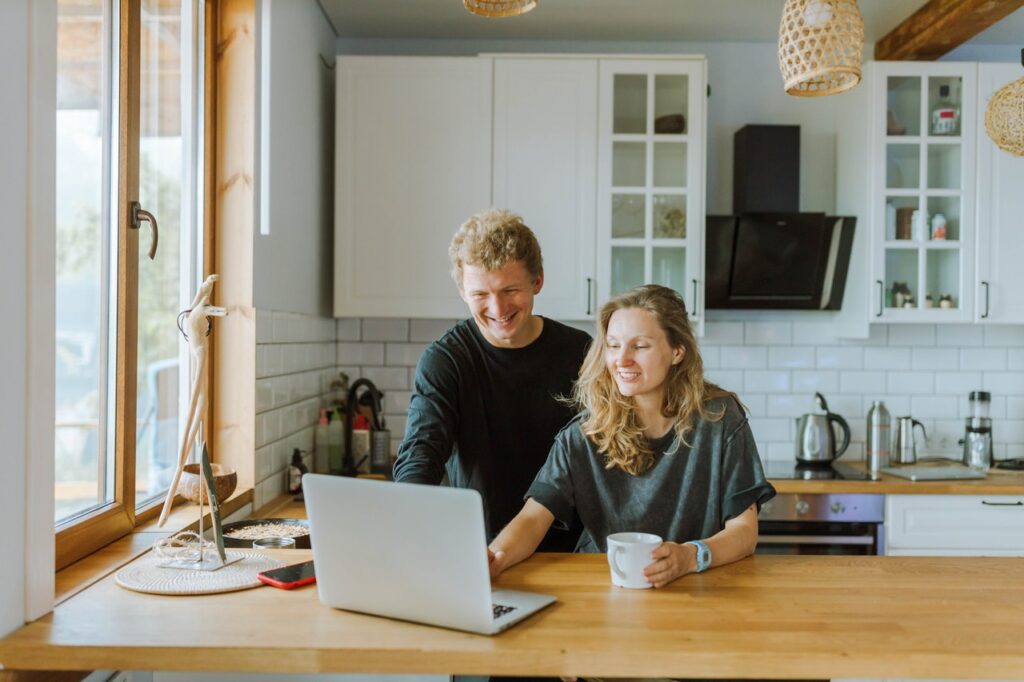 Verified Movers is the ally you can count on
We know that the process of choosing your moving team can be stressful and even intimidating. After all, there is a lot at stake. In essence, you are going to entrust all your belongings to complete strangers, having faith that they will treat them right and with care. And even with all the tips and advice we provided on recognizing the good movers, and avoiding the fraudulent ones, you still have to do substantial research.
Moving to another place is a big and important step in every person's life. And the process of relocation ought to be a joyous one, having that it precedes betterment. With that in mind, Verified Movers wants to help ensure you have a trustworthy moving team at your side. Experienced professionals who have been through and seen it all will be able to extend the best possible assistance and provide you with the wonderful moving experience you deserve.
Apart from familiarizing you with the moving process itself, and giving tips on how to plan, organize and execute it smoothly, our platform also has a great database containing thousands of moving companies you can turn to. You will be able to find top movers in Los Angeles with just a few clicks, and learn about their service, and their quality. We like to give good exposure to reliable, professional, diligent, and conscientious movers, while we also like to shed light on the ones that are not worthy of such praise. Honesty policy is largely supported in our company, and we give voice to customers, people like you, helping them share their experiences, and let others know which companies are worthy of your time, trust, and money.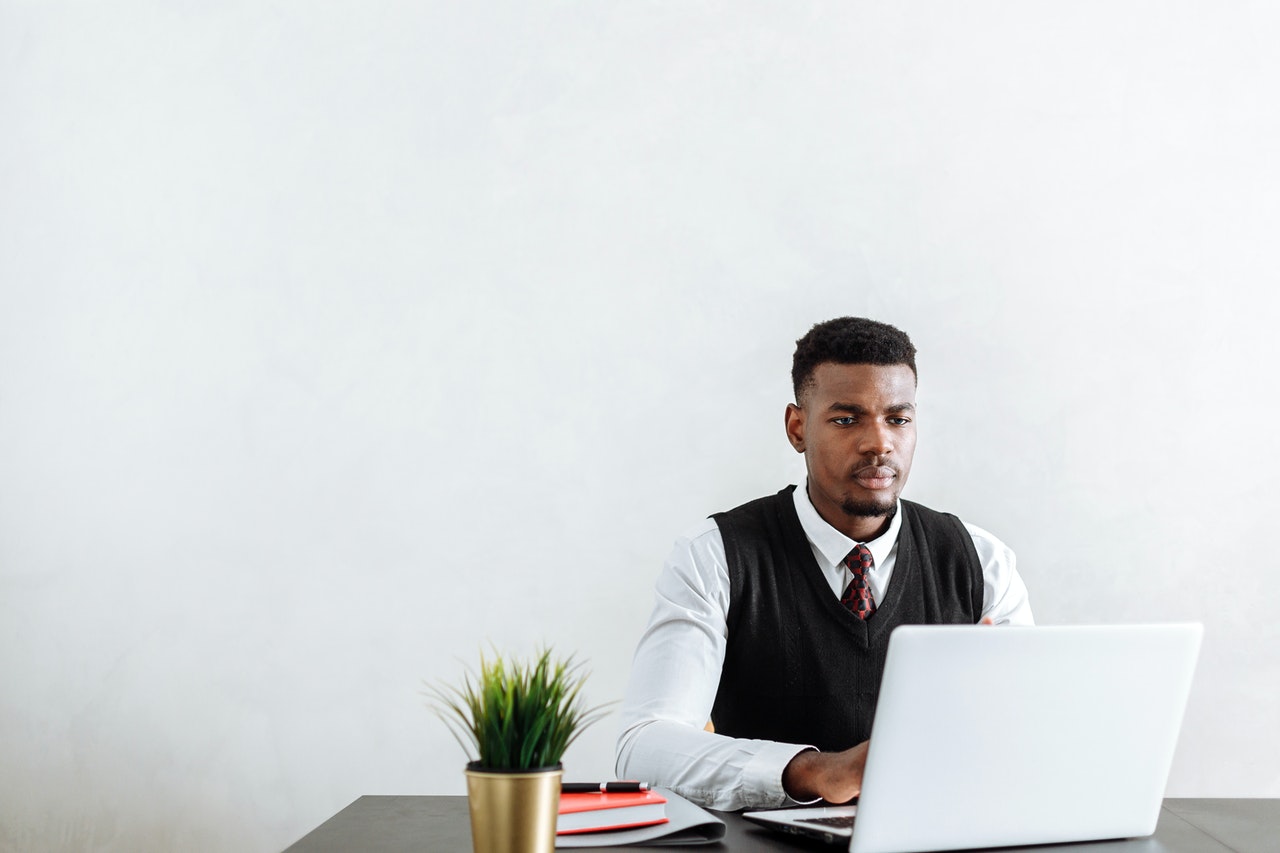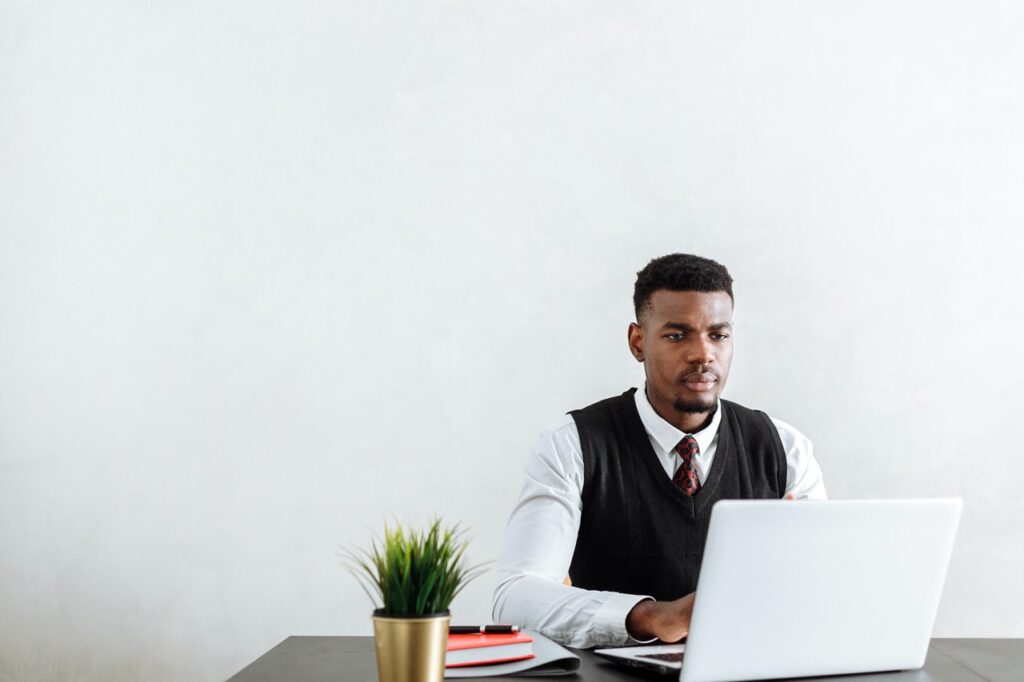 What is there to know about migrations concerning Los Angeles and California?
While the past year has left us with an impression of the world staying still, this image is not that close to the truth. As a matter of fact, people were actually moving in even larger numbers than usual. Taking a look just at the number of requests for mail forwarding, we can deduce that 3.92% more people have moved in 2020, in comparison to 2019. Overall, the US has seen a 2% increase in permanent movers, and a 27% increase in temporary movers.
A lot of large cities have sensed the biggest impact of these statistics, New York City holding an undisputable first position. 68% more people decided to leave New York City in 2020 than have moved into it. Los Angeles also took a toll, as it has lost, according to some estimates, 26,438 people in 2020, as compared to 2019, when that number reached 13,474. So, while the Big Apple took home the award for the biggest "loser", Cities in California are not too far behind. San Francisco, Oakland, Los Angeles and San Jose each suffered a net loss of around 50% in 2020. However, the migrations in Los Angeles are not that straightforward, and we will further elaborate.
Many have been moving out, but some have been moving to Los Angeles as well
You have probably heard of the infamous phrase "California exodus". Well, some would argue that this whole talk is being largely overblown. With big names like Tesla CEO Elon Musk having publicly talked about how they are heading out for Texas, people have gotten the impression that everyone is leaving their big city life. However, when you start digging a bit, you will find that the population in certain cities is still growing. A great number of people who are moving to California are coming from other countries. Furthermore, when you check who is moving from state to state and coming into California, you will find that it is mostly higher earners. So, California and Los Angeles have had a turbulent year, with multiple things going on at once. Still, the main takeaway would be that the majority of people are moving to other states than they are coming to California from elsewhere.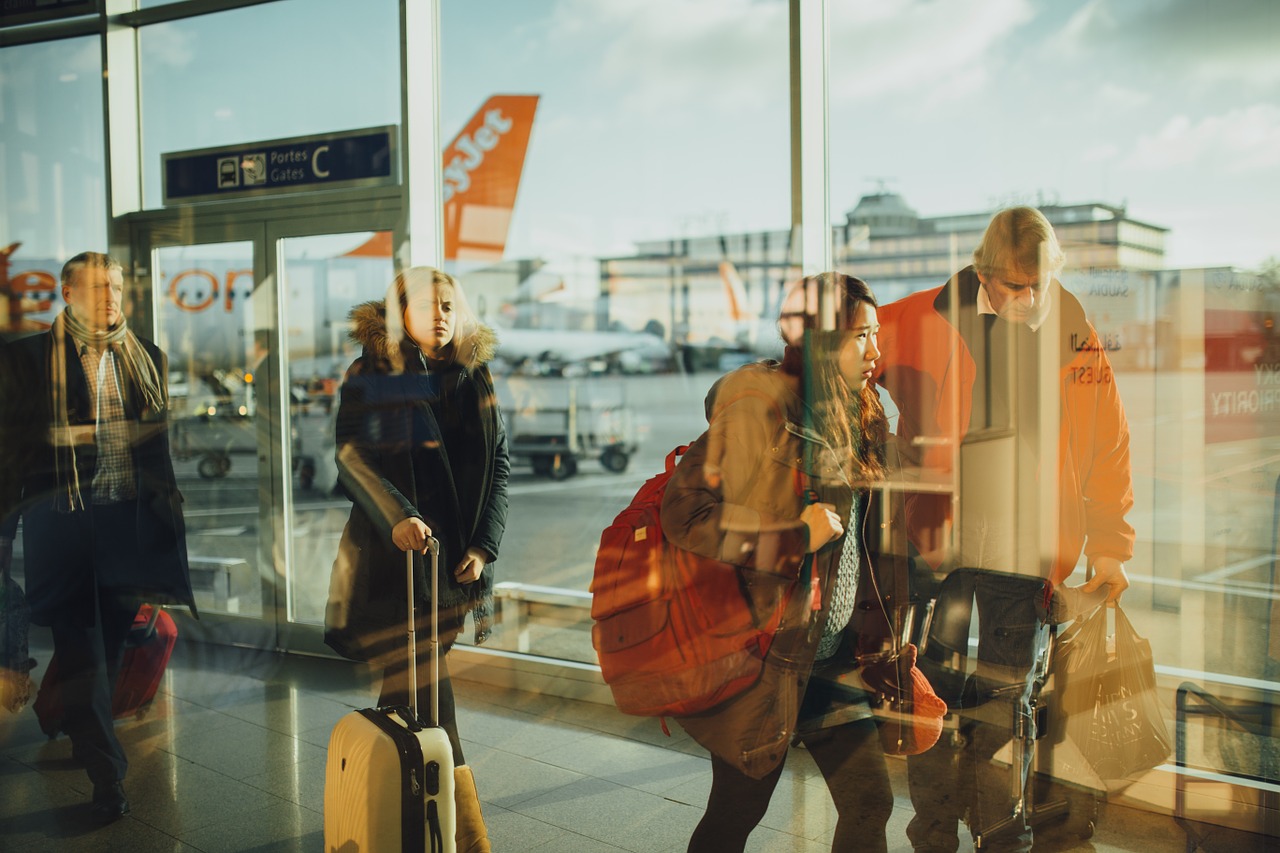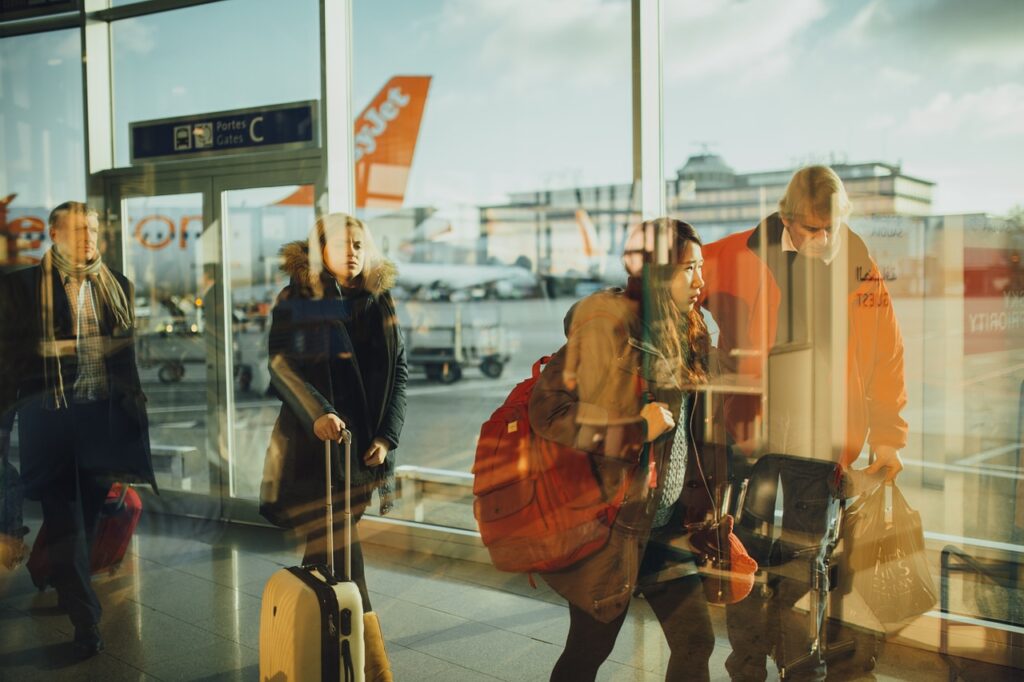 Be that as it may, most people have moved within their own region, when you look at the US in its entirety. Compared to other metro areas, however, a far greater percentage of people left the Bay Area entirely, while many of them moved to other parts of California including Los Angeles. The City of Angels absorbed 6,000 San Francisco residents, even as the metro region lost people overall.
A severe decline in Los Angeles' population is still in full force in 2022
Due to prices getting out of reach, Los Angeles has started struggling to keep residents even a few years before COVID. But, since the pandemic struck, things have gotten much much worse. Moving trends that happened as a result of the first lockdown are still very much present, if not worse than back then. While some cities are welcoming their former residents back, this number is negligible in the City of Angeles. Well, it's negligible when compared to outbound moves. Los Angeles is not alone in this problem, because the second-largest city in California, San Francisco, is going through the same. Let's see what the numbers are telling us.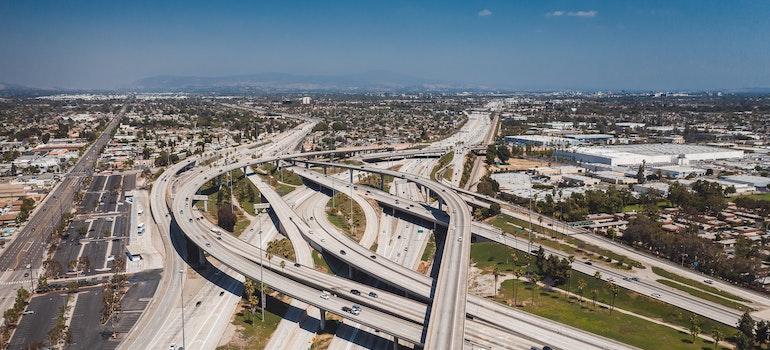 In 2021, the first full calendar year of the pandemic, Los Angeles lost almost 175,000 people. This is even more fascinating when you hear that the number of births was larger than the number of deaths. The only metro area in the country that was worse regarding this matter is New York City. Los Angeles' population dropped below 13 million for the first time in a while due to these outbound moves, and it now sits at 12.9 million. This was in 2021, and 2022 didn't bring any encouraging signs. Inflow is quite low still, while the number of people moving out remains pretty much the same.
Where are the people of Los Angeles fleeing to?
Since Los Angeles, as you know, is a huge city, people are moving across the whole of the USA. But, some destinations are more popular than others among Angelenos. For now, let's focus on those who left LA but decided to stay in California. The cost of living was a huge motivation for these people. Although, it's not easy to replace LA with the most affordable city you encounter. People still want that big city excitement in their lives, which is one of the reasons a lot of them chose San Francisco for example. To be fair, even San Francisco, at least the majority of the city is less expensive than LA, but the gap isn't too big.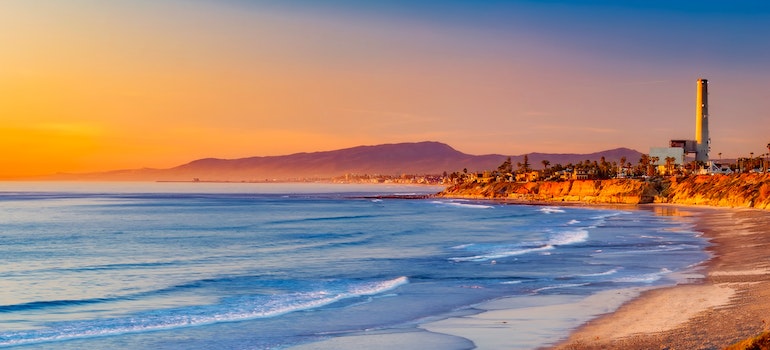 As far as the others go, wherever you move from LA, you'll experience a significant drop in living costs. Without further ado, here are the Californian cities that the people of Los Angeles are moving to the most.
Riverside
San Francisco
San Diego
Bakersfield
Oxnard
Sacramento
San Jose
It's still interesting to see that Riverside attracted more Angelenos than San Francisco, but its closeness to LA and the fact that it's significantly cheaper than the Golden City was enough to secure the first place on the list. Still, moving from Los Angeles to San Francisco, as well as moving from LA to Riverside, was the choice for well over 10,000 Angelenos in 2021, and over 20,000 since the pandemic started.
What about those who decided to leave California altogether?
When the Los Angeles exodus started, barely anyone focused purely on LA. In fact, the California Exodus is a widely-accepted term now because the whole of California was faced with a huge outbound migration. Of course, San Francisco and Los Angeles are those who took the biggest hit, but San Jose and San Diego were definitely not immune to these problems. So, a lot of people from LA decided to change state too. Their search for an ideal replacement took part all over the country, but some states, mainly their largest cities, benefited the most. Here are the top 10 destinations outside of California for people who left LA:
Las Vegas, NV
Phoenix, AZ
Dallas, TX
New York City, NY
Seattle, WA
Portland, OR
Chicago, IL
Houston, TX
Washington, D.C.
Denver, CO
Considering the closeness of Nevada, no wonder that moving from Los Angeles to Las Vegas was the most common route. More than 10,000 people went on this relocation in 2021, and while 2022 still isn't finished, it seems like this number could go up to 15,000 this year. Texas was a state that arguably benefited the most from the Los Angeles exodus, considering that two of its cities are in the top 10. Plus, when we take into account those who moved to cities like Austin, San Antonio, El Paso, etc. In total, between 20,000 and 25,000 Angelenos went to the Lone Star State last year.
What does that mean for the Los Angeles housing market?
Realtor.com's March 2021 statistics show that LA is a seller's market. This indicates that more people are looking to buy than there are homes available. What comes as a surprise at this point is the fact that the median home costs are on the rise, trending up 11.8% year-over-year. In March 2021, the median listing price per square foot was $569, while the median sale price was $880K. Looking at the supply-demand dynamics, the real estate appreciation rate in Los Angeles remained strong in 2021.
Now, the strong demand and tight inventory should put upward pressure on the prices, and several real estate experts predict that the home values in Los Angeles will continue to appreciate. Realtor.com is not the only one that has recorded this growth. NeighborhoodScout.com's data also shows that in the past ten years, Los Angeles real estate appreciated 99.05%. As this amounts to an annual real estate appreciation of 7.13%, it puts the City of Angels in the top 10% nationally for real estate appreciation. During the latest 12 months, LA's property appreciation rate has been hovering around 5%. In the latest quarter, it has been 1.58%, and if it remains steady, it will, surprisingly, amount to an annualized rate of 6.5%.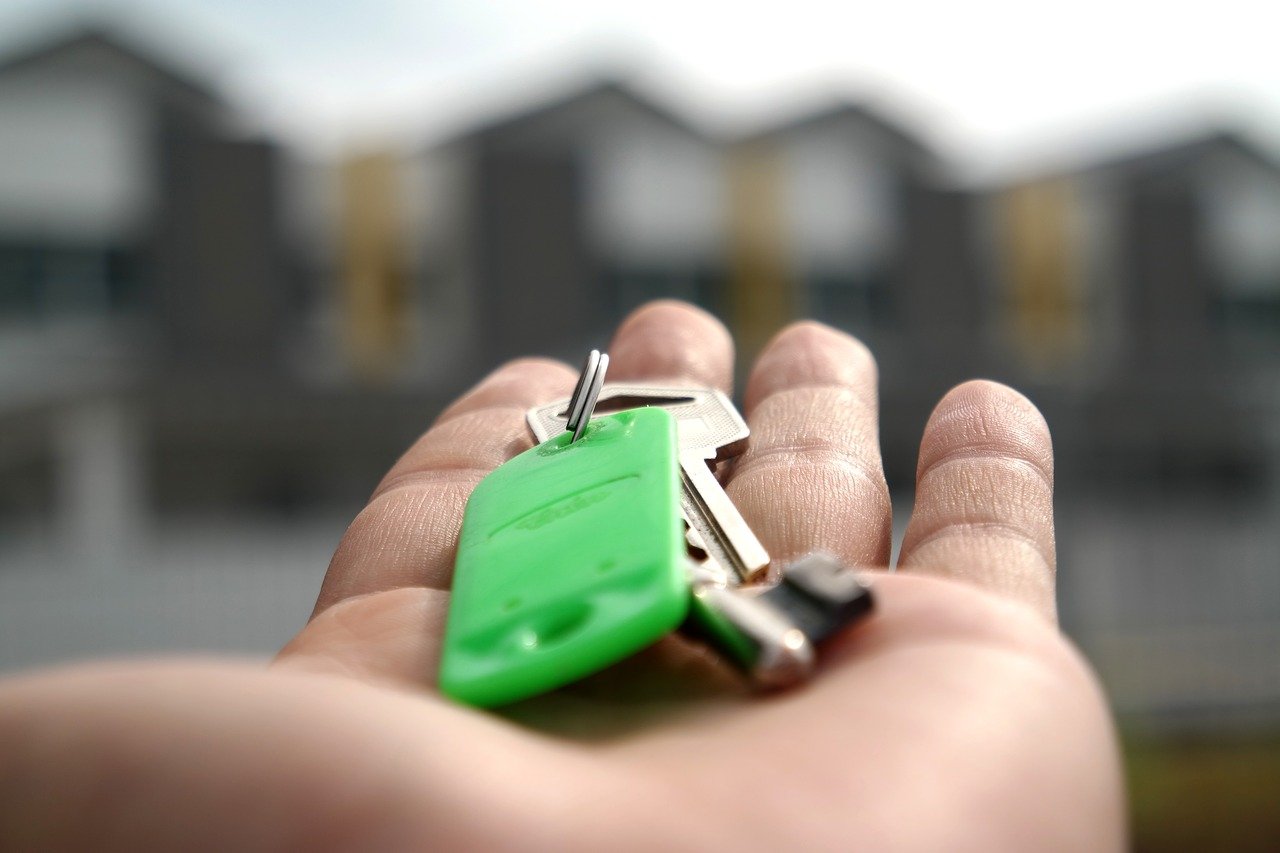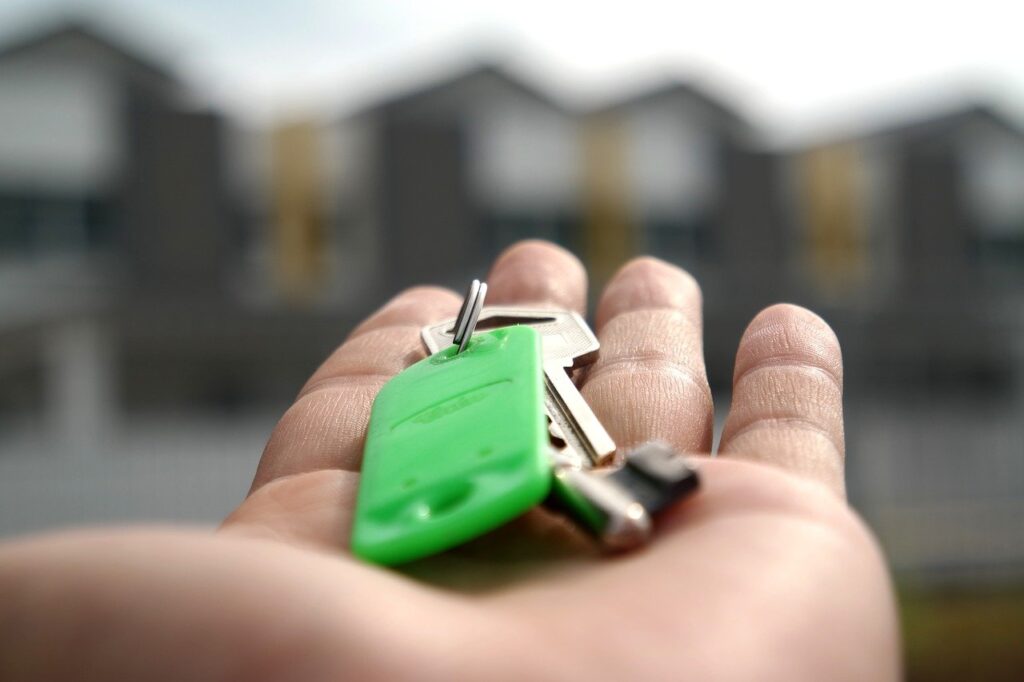 What is the reason behind such data?
Home values across the Los Angeles metro area have been boosted by tight supply and steady demand from home buyers. Prices have been on a steady rise over the past year, despite the economic slowdown brought on by COVID. As a large number of millennials will continually enter their 30s in 2020, you can expect this trend to continue for several years. Such demographic factors are one reason Realtor.com is forecasting strong price appreciation across the US in 2021. This includes a 7.3% increase in the combined Los Angeles-Organce counties metro region.
Basic math shows that shortage of supply and increase in demand for housing from homebuyers will push the prices higher in the following year. The pricing of homes is trending higher, and is more alluring for sellers, while low mortgage rates will bolster the home buying market, thus pushing up home price growth. For the people who are selling, now is the opportune time to put their Los Angeles home up for sale. And, as more listings come on the market, the sales are also rather likely to increase.
Predictions for the next 12 months
LA Metro home values are predicted to rise by about 9% in the next 12 months. As a matter of fact, the whole region is likely to see a rise in home prices by double digits over the next 12 months, given the supply-demand imbalance. According to Zillow's, here are some numbers to illustrate this prediction further:
Los Angeles-Long Beach-Anaheim Metro home values have gone up 9.5% over the past year, and are expected to rise 8.8%in the next twelve months.
Los Angeles County home values have gone up 9.5%, and are expected to continue rising at a similar pace.
Orange County home values have risen 9.1% over the past year, and will continue going up at a similar pace.
San Diego County home values have gone up 14.7% over the past 12 months and will continue rising following a similar pace.
San Bernardino County home values have gone up 14.3% over the past year, and are expected to continue rising at a similar pace.
Ventura County home values have gone up 10.8% are will rise at a similar pace in the following twelve months.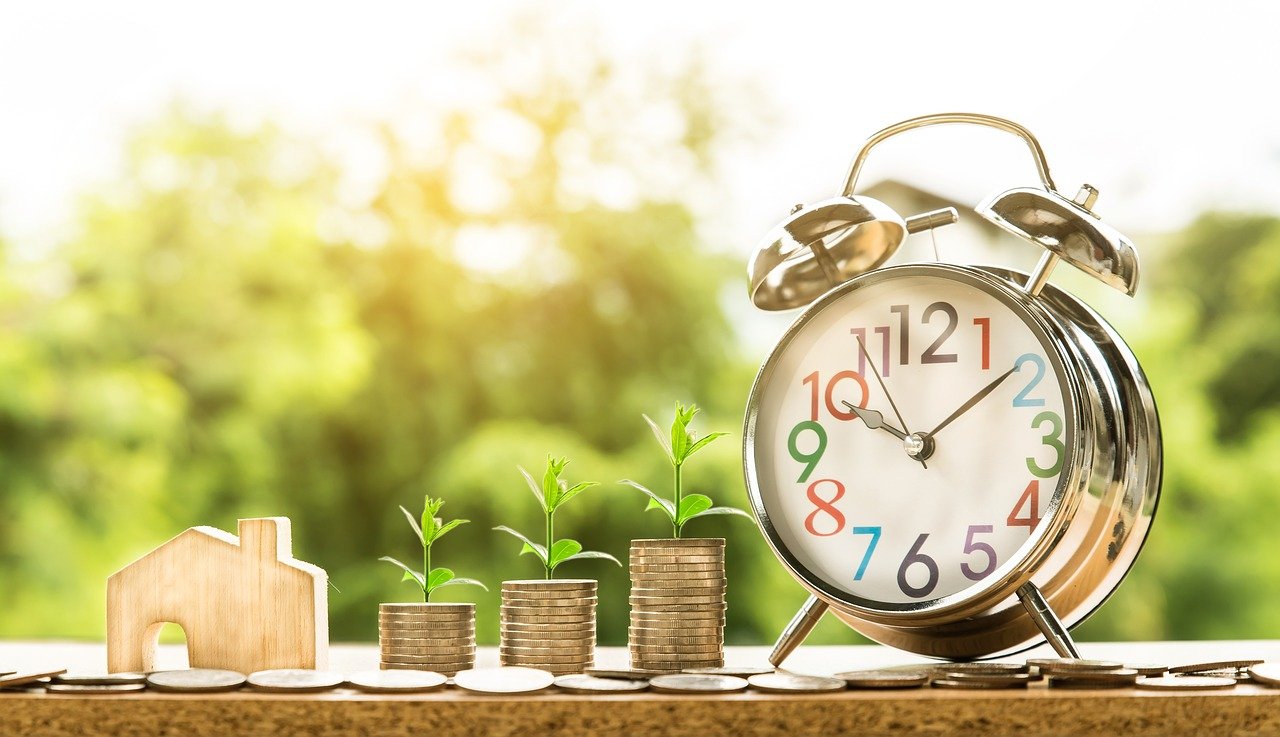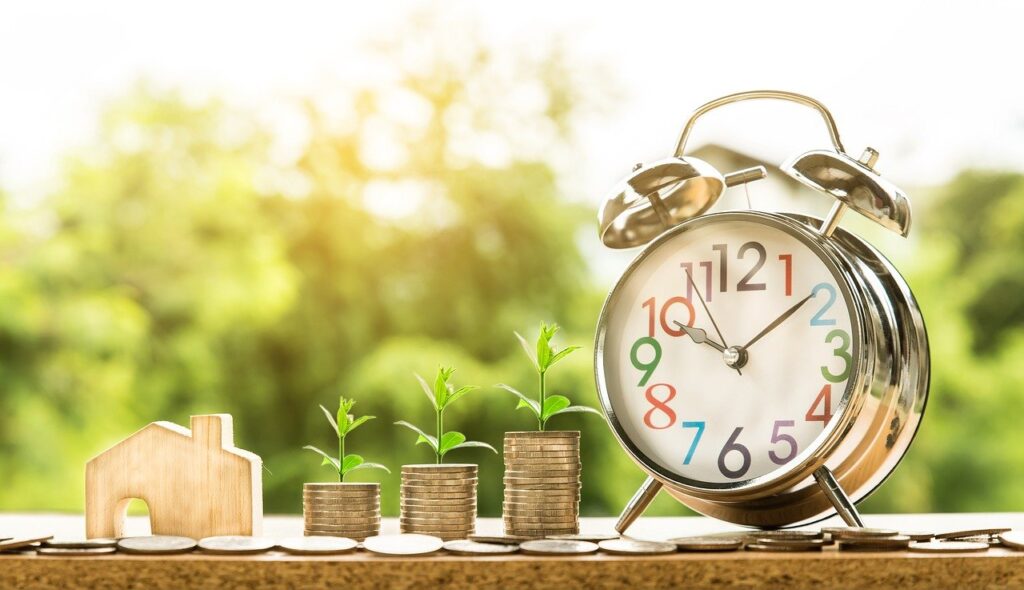 How has the previous period affected the housing market?
There is no denying that the ongoing pandemic has had a substantial impact on home sales. Manny sellers pulled their homes off the market following the stay-at-home orders. Los Angeles home sales dropped sharply in April not only from the previous year but also in the previous month. As a matter of fact, in April 2020 the entire state of California saw the worst month-to-month sales decline in more than four decades. Be that as it may, the southern market is now showing clear signs of heating up after a coronavirus-induced slump. While sales are still way below the levels of last year, when you compare it to 2020, the home sales in December were up in all six counties, with Ventura recording the highest sales growth of 32.8% YTY.
The median home price of the Los Angeles metropolitan region rose to $615,000, up 12.8% from last year, while the Metro Los Angeles housing market posted a year-over-year increase of 4.4% in sales. When you compare this to July last year, you will find that the sales have decreased by 1.7%, while the median price increased by 4.2%. These numbers have shifted the market conditions to a balanced one, as the inventory remains tight.
Existing single-family home sales dropped by 5.2%
The median price rose by 7.9% to $677,000
Active properties for sale in the county dropped by 34.3%
What does all this mean for potential buyers?
After going through all those numbers and statistics, one has to wonder whether buyers have any advantage. The question of the right time for buying a house in Los Angeles is a never-ending one, having no definitive answer. Buyers seem to believe that now is a very good time to buy a home in the City of Angels. Mortgage applications to purchase a home is rising as the restrictions are easing. Having that more houses will be listed in the coming months, one can expect for the pace of appreciation to be brought down, to some extent at least.
On the other hand, the pandemic has also been a cause of a huge number of job losses and unemployment. This has, naturally, kept the new homebuyers away from the market. As a result, buyers can expect less competition when looking to purchase their ideal home. And, affordability is a big issue in Los Angeles County. Nearly three in four residents cannot afford to buy a median-priced home in the area.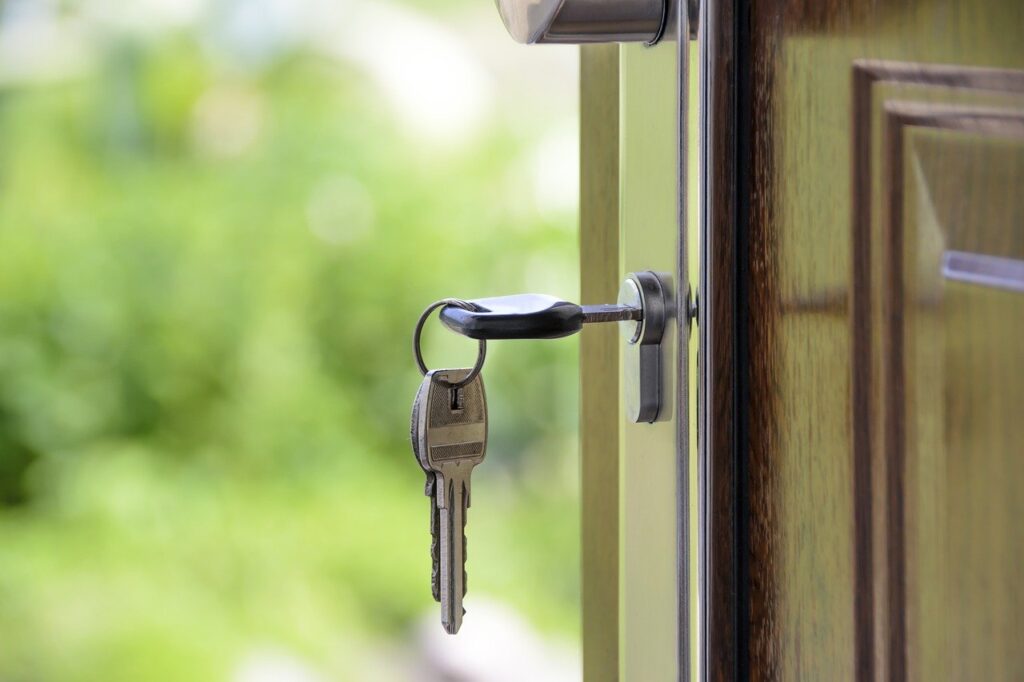 With all that said, one has to make a difference between residents who are purchasing their homes, and people who decide to leave LA. Simply put, Los Angeles has seen a decline in the number of its residents, and one has to wonder where and why are these Californians leaving.
Update for 2023: Prices are expected to fall down a bit
For potential investors, and future homebuyers in LA, here are some great news. The sky-rocketing prices are expected to drop. The California Association of Realtors, one of the major real estate associations in the Golden State has released predictions for the upcoming year. Across California, prices will drop by 8,8% according to this research. Since these predictions are usually very accurate, this would be a great thing for future homebuyers and people who are looking to move to LA soon. To be exact, compared to the 8.8% we mentioned, LA is even expected to see a larger drop. Real estate prices in the City of Angeles could fall over 10%.
What are the reasons behind people moving?
While pandemic was undoubtedly one of the biggest reasons behind any action taking place in the year behind us, when it comes to migrations, it would be smart to delve deeper into the subject. Namely, there are multiple factors to take into consideration here, as it was more of a domino effect than just one thing dictating the change. The situation that started in the previous year had people reevaluating their finances and their living situations. It also had employers question their business options and premises. Let's see what this all ensued.
Jobs started dictating the living preferences
With pandemic restrictions dictating living and working conditions in virtually every country in the world, businesses had to adapt so as to avoid total bankruptcy and closure. Those who managed to adapt and stay afloat found that working from home can be more than just a postponed idea. Facing necessity, big businesses that were renting massive buildings found that their employees not only could, but had to work from home. And, seeing that their companies did not suffer, but rather save money on rent, many decided to continue with the work-from-home policy. Not to mention that the employees themselves had a say in changing the status quo.
With commute time in Los Angeles being sometimes as long as 4 hours, many employees found that the time saved is worth more than the money earned at such jobs. And it is not just the time, but also the gas expenses. With this in mind, people decided either to move to places with shorter commute time, or to remain in their home offices. Furthermore, as living and working from home confines you to your own four walls, excluding thus all other perks of living in the big city, people started questioning whether Los Angeles really is worth the high costs. Many took up the offer of living in low-tax states while keeping their California-based jobs.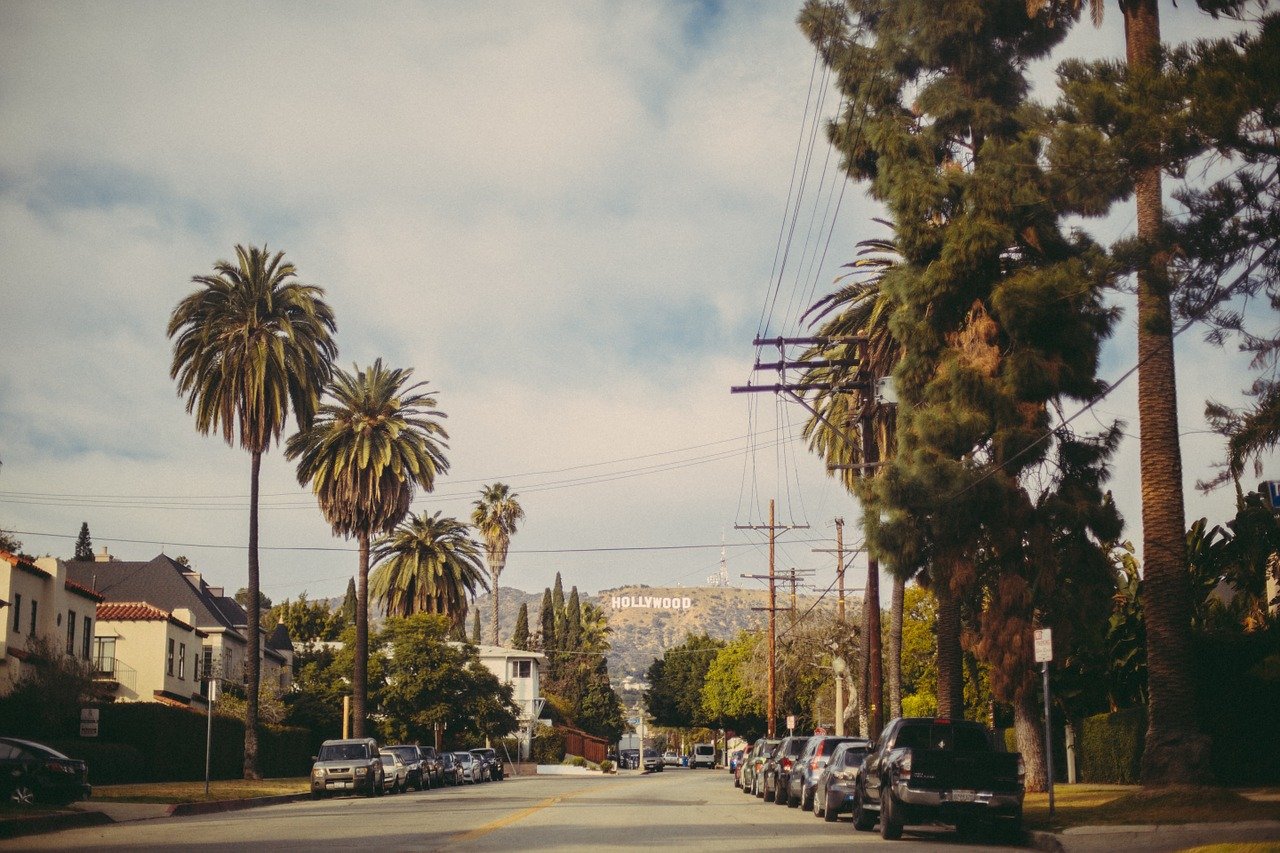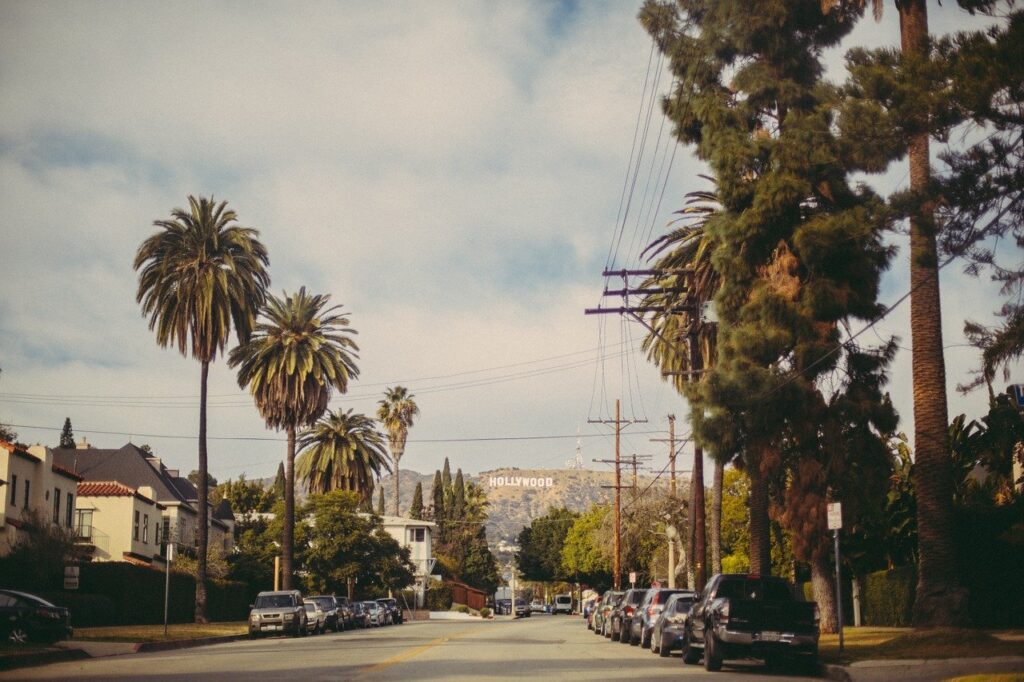 Apart from moving to Texas, Nevada, Arizona, and in some cases Oregon and Washington, many people have remained in the borders of California, just leaving LA. More affordable locations in the state are now looking more and more enticing, as the benefits of living there keep piling.
Many started considering homeownership more seriously
California residents are leaving big, densely populated areas and are spreading out to suburbs or smaller communities across the country. And, with Southern California home prices currently being at record levels, many who move are considering homeownership. In August last year, the median home price in the region was up more than 12% a year earlier. In March 2021, LA home prices were 25,7% higher compared to last year, selling for a median price of $960K. While you may think that this would prevent people from purchasing homes, but this has turned out to be far from true. Homes in the City of Angels sell after 37 days on the market, on average, compared to 49 days last year. People purchased 1,087 homes more than the last year, making for 2,737 homes sold in May this year.
Which are the countries that people are leaving Los Angeles for?
Looking only at the numbers, one would easily deduce that the bigger states like Florida and Texas are attracting higher volumes of people than, Idaho or Vermont, for example. However, that is not the only way to look at statistics. Adding the number of outgoing moves into the equation will provide a better idea of which states gain the most new residents. What's more, even when you exclude the impact pandemic has had, Idaho's appeal seems unwavering. In 2019, The Gem State has seen 49% more people move into it than out, while in 2020, that figure was 103%. This means that in the previous year, twice as many people have moved to Idaho than left it.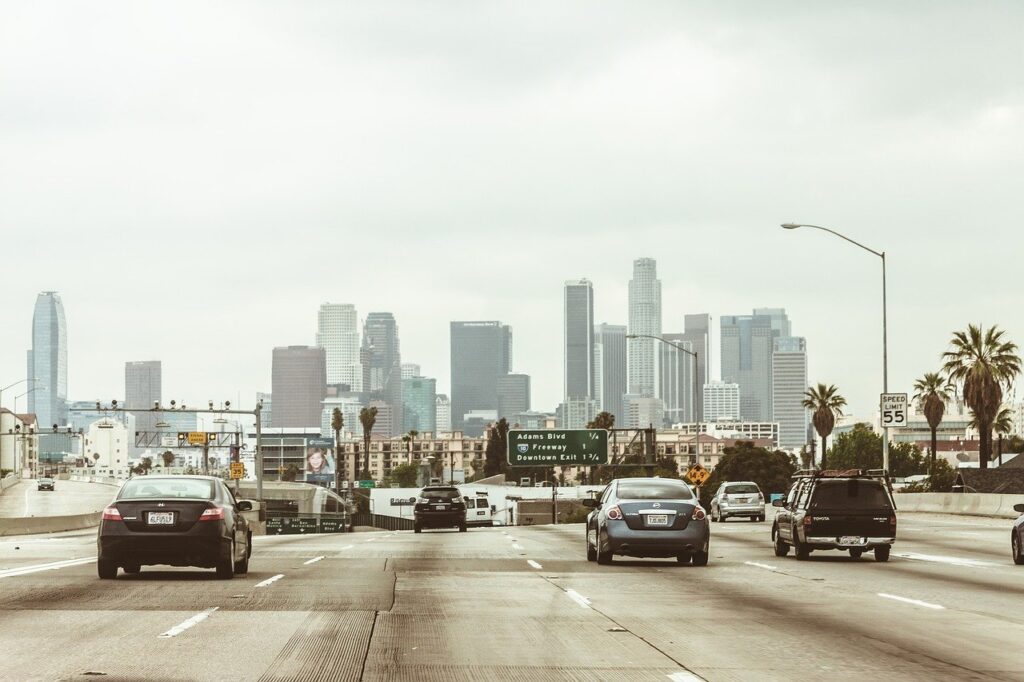 Still, Californians are not yet as interested in venturing that far out. The top five states they decide to leave CA and LA for are Texas, Arizona, Washington, Nevada, and Oregon.
Texas
Texas has no state income tax. As you can imagine, this can be a rather pleasant and refreshing change for many Californians. After all, when you get to save a rather substantial amount of your hard-earned money, you will find Texas to be quite lovable. In addition, the Lone Star state has been awarded the 12th best state economy based on GDP growth by WalletHub. Owning a home is considered affordable, as the median home price in and around major cities is under $300K.
Arizona
Setting aside all the truly wonderful and unique beauties Arizona has to offer, including the Grand Canyon, mountains, deserts, and weather, the costs of living are also a factor to consider. Phoenix, Arizona is almost 70% cheaper for living than Los Angeles. The median home cost in the former city is $239,400. And let us not forget that Arizona has embraced the technology of the 21st century with tech giants like Uber and Apple expanding into the state, and further creating plenty of growth for jobs.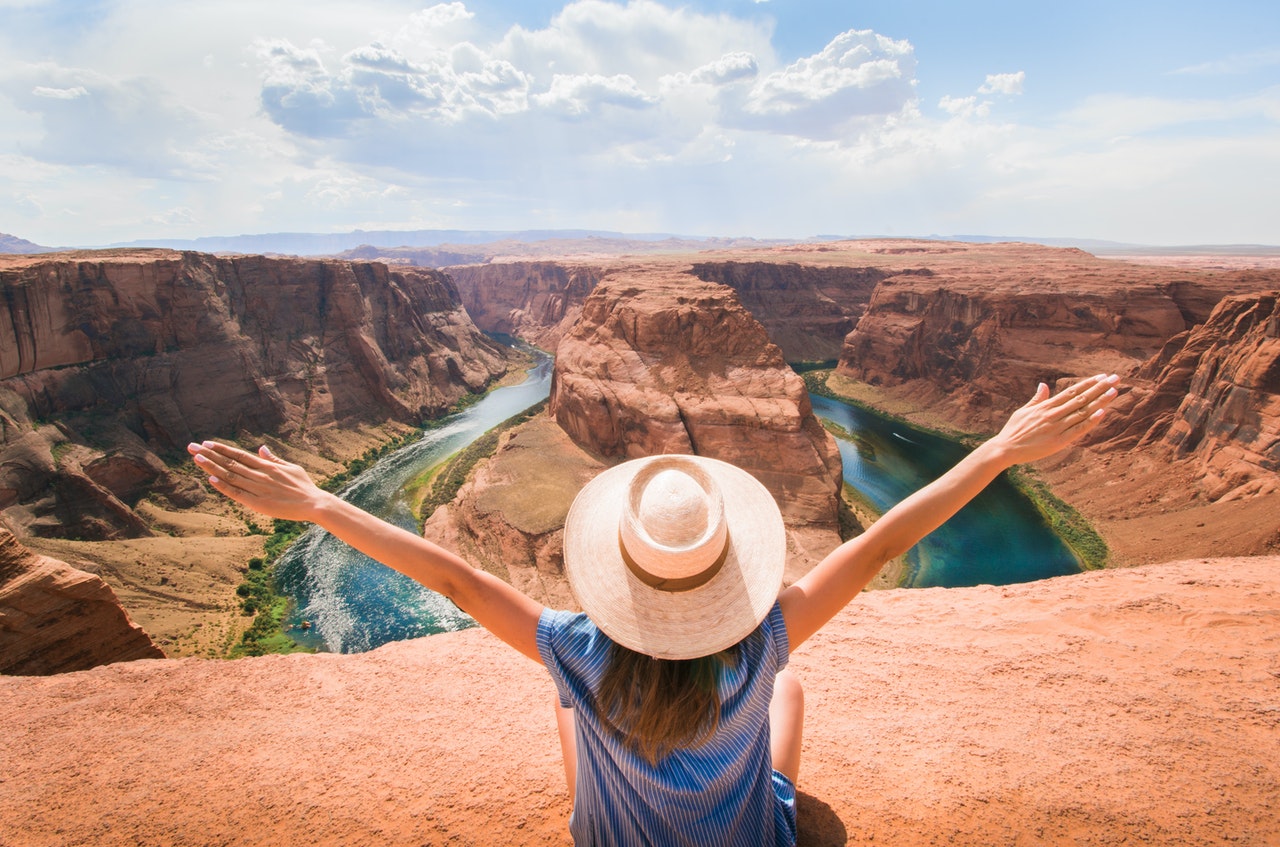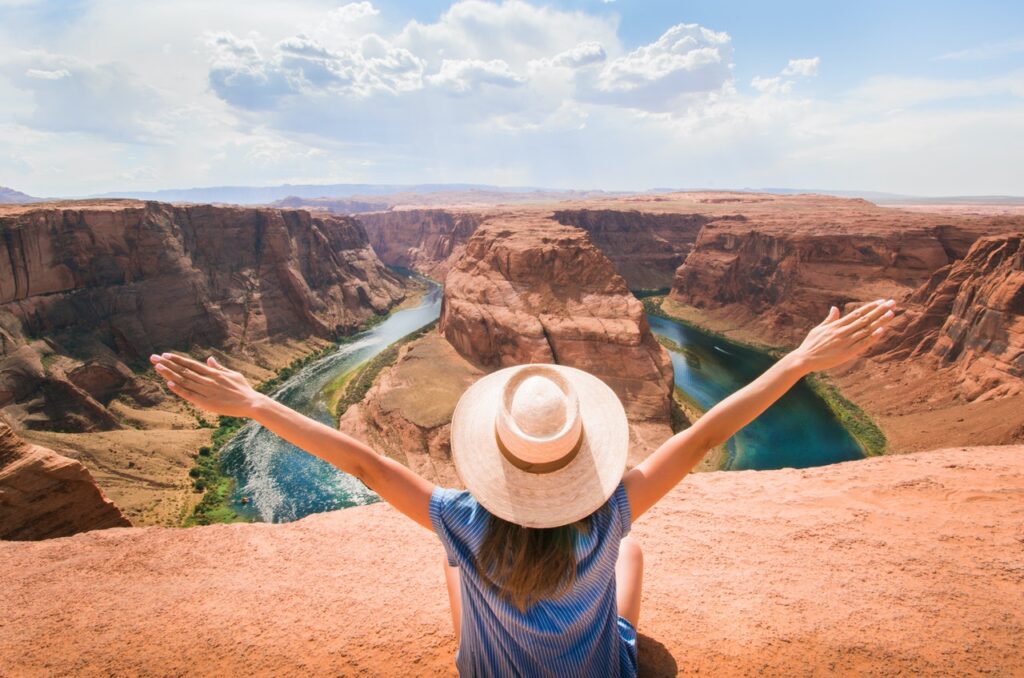 Washington
Probably the biggest allure of Washington is job opportunities. Business giants like Microsoft, Amazon, Boeing, and Starbucks all have headquarters here. In addition, Washington is one of the states that has no state income tax, allowing Californians to save all that money they are grinding for.
Nevada
Another state that offers California's exodus to save money through no state income tax. And, with no state sales tax, they can also save on food and medicine.
Oregon
Finally, the last state on our list has one particular perk that will probably come as no surprise – no state sales tax. Not to mention that Oregon is also utterly beautiful as a country, with breathtaking natural scenery, and plenty of outdoor activity (something that everyone found lacking in the previous period).
Is moving with professionals more prevalent than DIY relocations?
Relocations have always been notorious for their pricey tendencies. And, with the financial crisis that came with the past year, people have been opting to move on their own more often. However, even with the majority of people going down the DIY route, full-service moving companies, freight companies, and container moving businesses still handle about 650,000 relocations annually.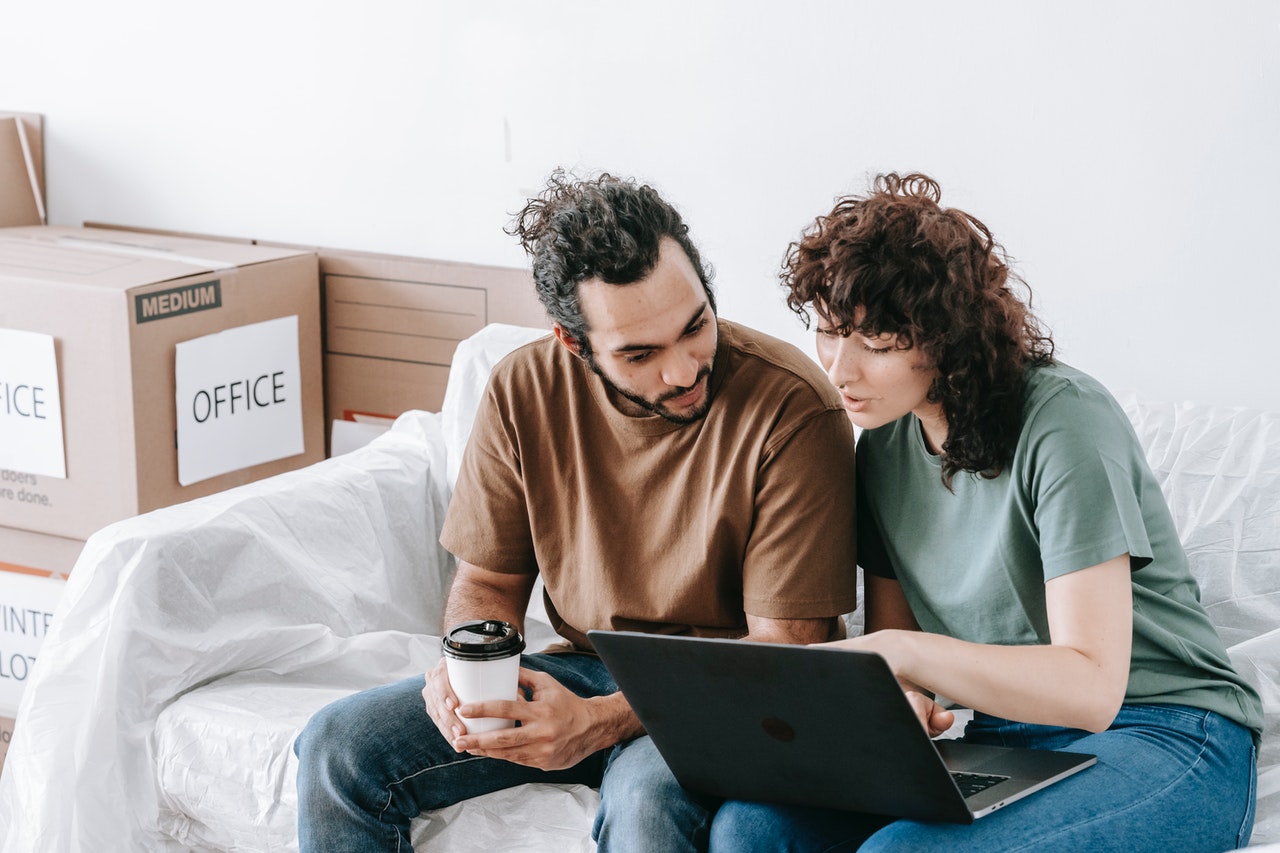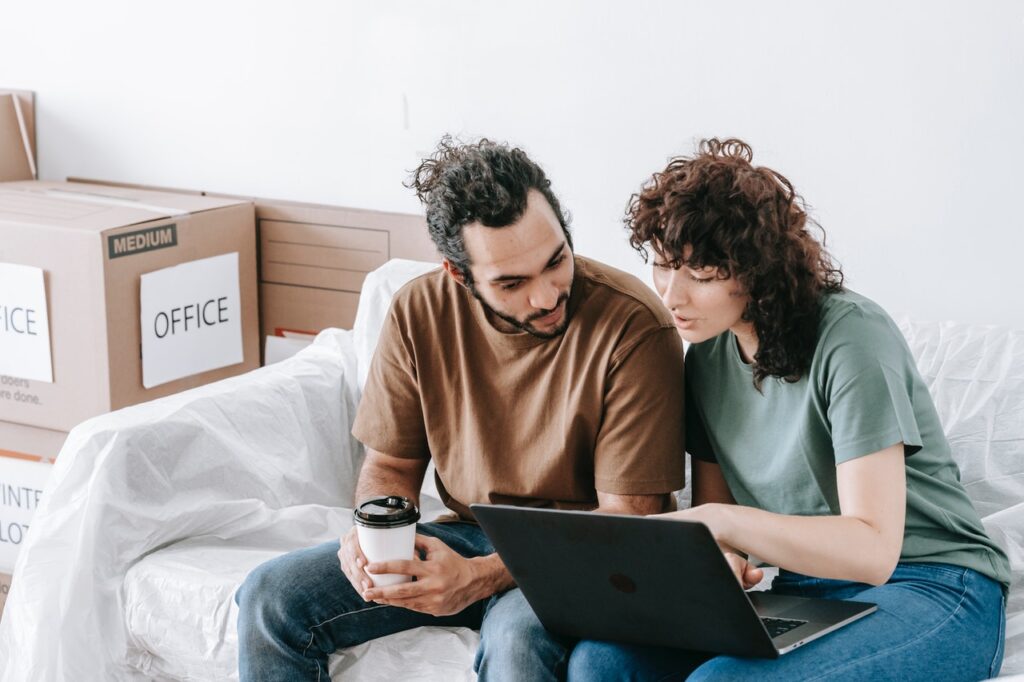 While the statistics show that around 1 million people decide to move on their own, they still rely on some sort of assistance. Let us elaborate. A relocation process is complex and often unpredictable. Even if you start on time, plan everything ahead, and organize down to the very last detail, there are a whole plethora of instances that can catch you off-guard. When you pair this with the pressure of deadlines and virtually perfect execution, you will be quick to understand why moving calls for assistance. Not to mention the tasks one simply cannot handle on their own. These would include furniture disassembly, bulky furniture transportation, piano transportation, truck loading, and so on. Such tasks can be challenging even for a group of people. That is why you can expect almost every DIY move to be handled with at least some sort of professional intervention.
Moving with a company will prove to be a better option
The whole point of having professional moving assistance at hand is to ensure a smooth, safe, and swift relocation. With experience, knowledge, and proper training, a professional moving team is in the position to guarantee utter success and your satisfaction. Luckily, top movers in Los Angeles are not hard to come by, nor are they expensive. Verified Movers has sought to it, and ensured all who are in need of reliable assistance are able to reach it swiftly and securely. Our database is filled with moving companies from the entire US. On our platform, you will be able to read about their service, but also about the quality of their assistance.
Top movers in Los Angeles offer competitive rates, and are there to make sure you enjoy this big step in your life. Mistakes can cost a lot in the long run, and opting for professional assistance really turns out to be a better choice. Not only will they save you the time, and the nerves, but they will also make sure it is all done properly and safely, providing you with peace of mind, which is a true rarity in the relocation process.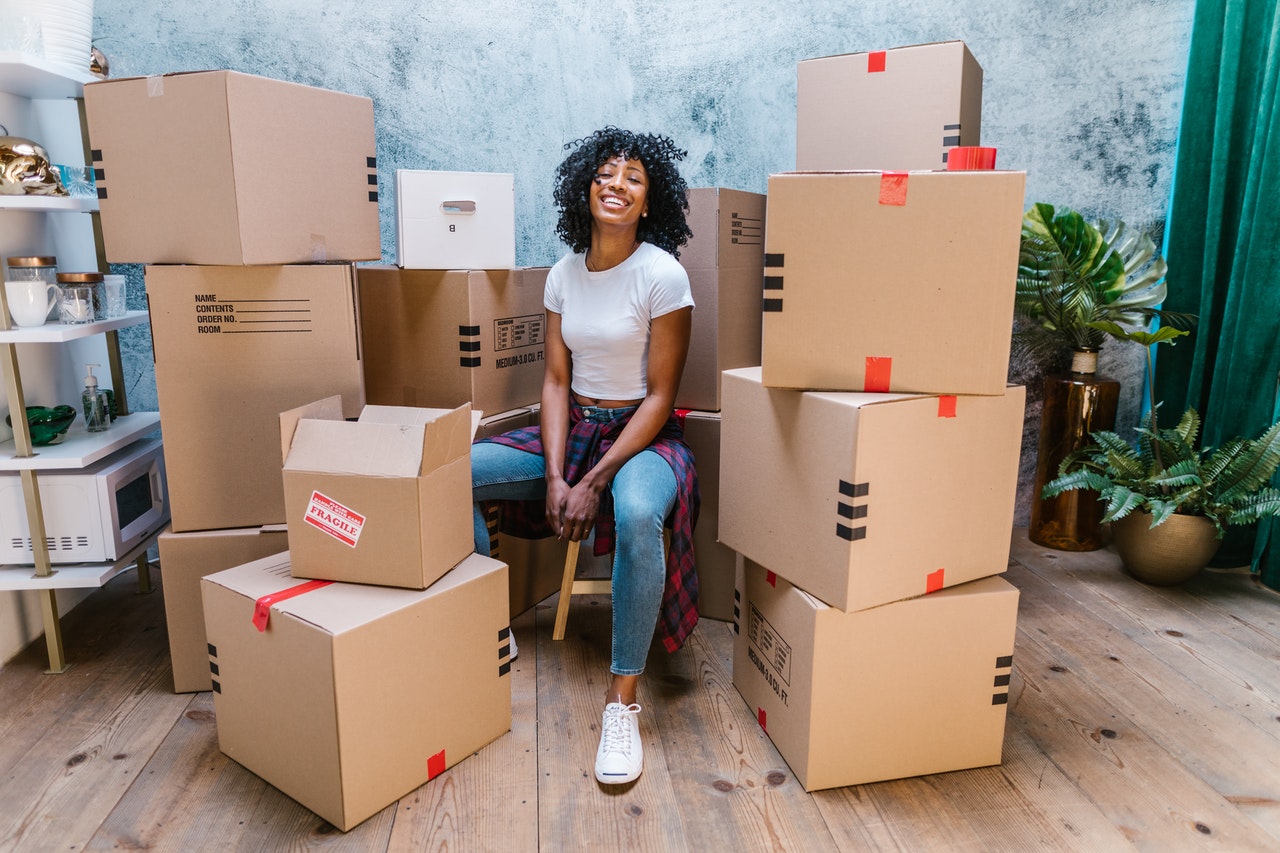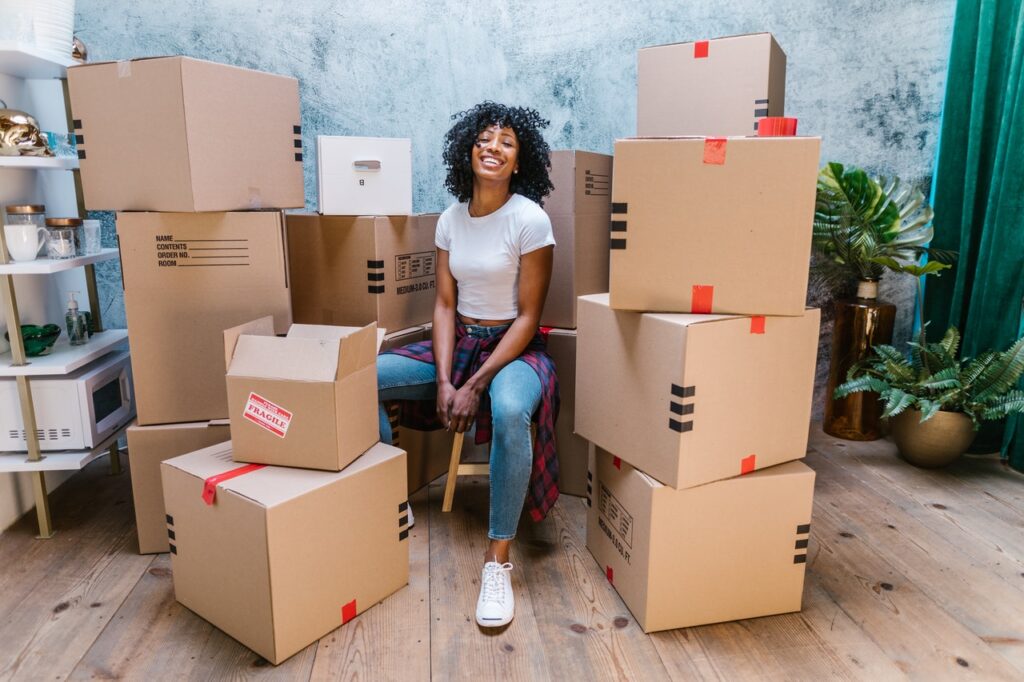 However, we will fully acknowledge the fact that not everyone is in a situation where they can afford a full-service moving company. After all, we have had a tough year behind us, and people will look to save money wherever that is possible. With that in mind, Verified Movers would like to help out with some tips that you can use in order to lower the price of your move. Some will make a bigger change, and others smaller, but once added up, all of them can prove to make a substantial difference in the final cost of your relocation.
Advice on lowering the cost of your move
One of the first things you ought to do, regardless of whether you are planning on lowering your moving costs in the first place, is purging your belongings. Namely, moving is a great opportunity to declutter your home or office of all the redundancies, and start this new chapter on the right foot, bringing only the things you actually need and use. This will have a rather positive effect on your working and living conditions, as it will boost creativity, and also help with calming down at the end of the day.
A great thing about math is that it applies to all life situations. When it comes to moving, the rule you can follow is simple: the smaller the shipment, the cheaper the move. When you lessen the number of items you plan on moving, you are consequently making your relocation cheaper. Not only will you save up on shipment size, but you will also spare yourself the packing material expenses. Decluttering really is a move of many advantages.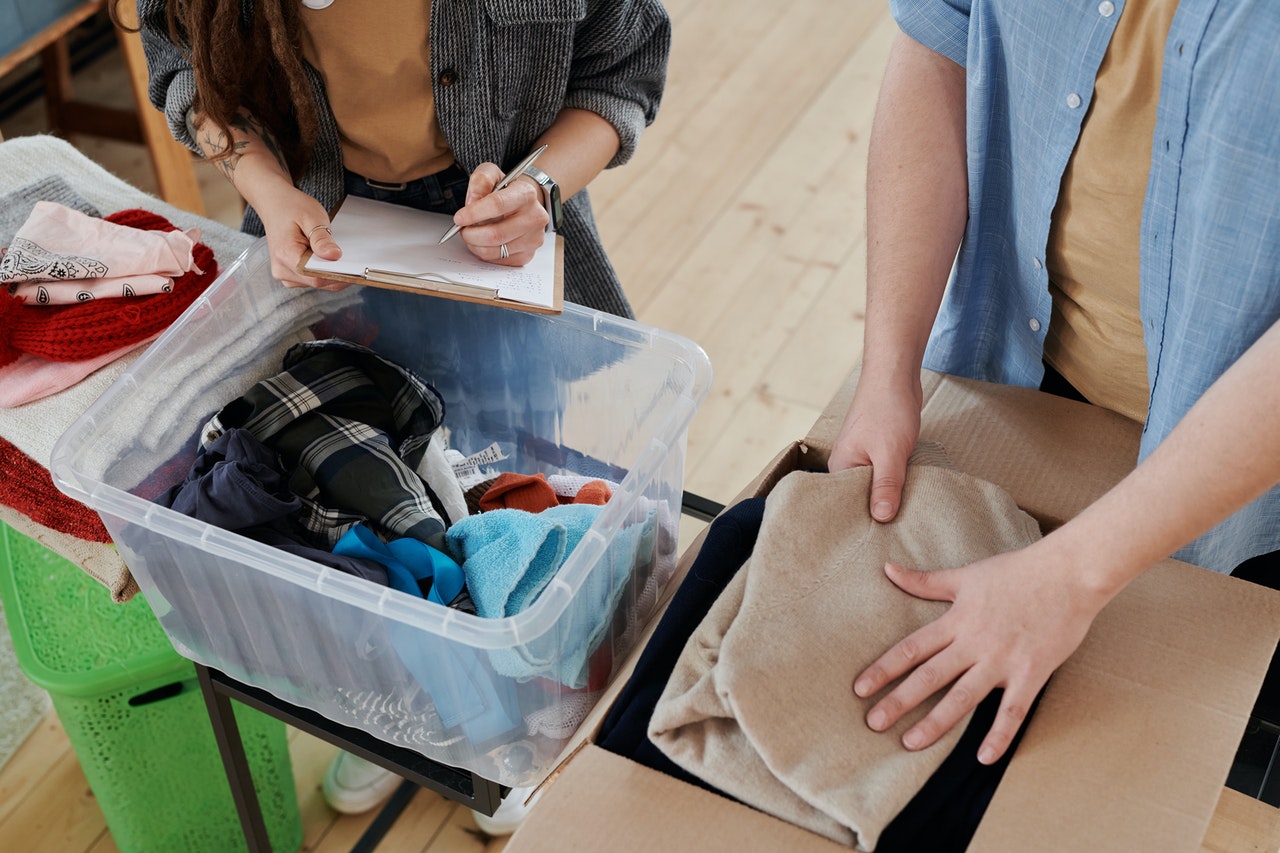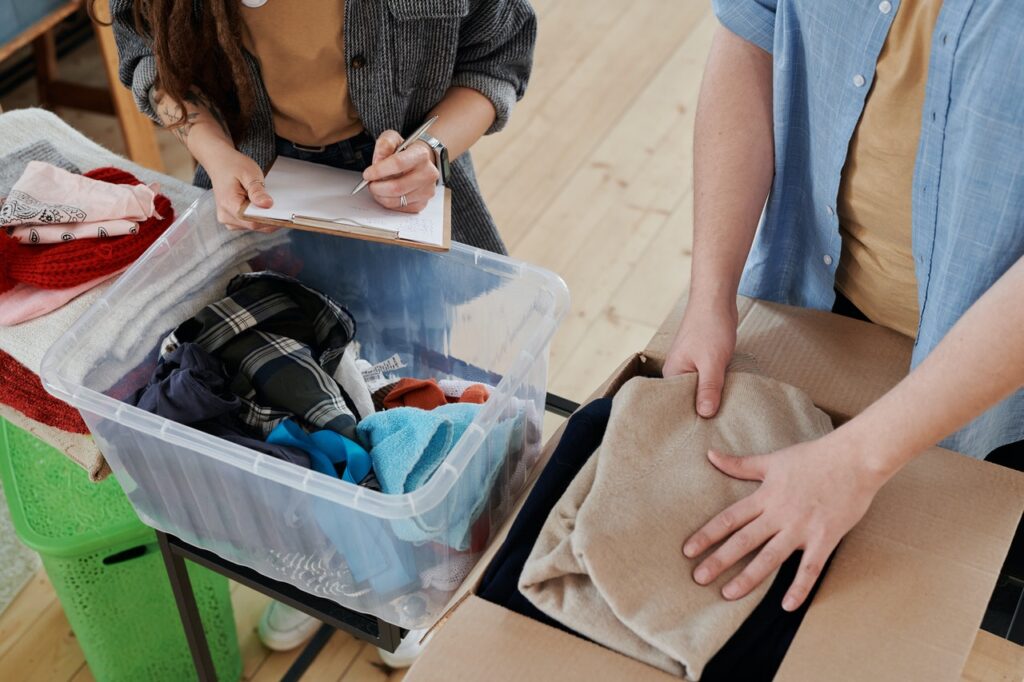 Make your timing right
Deciding to move during the off-season can be great news for your budget. The Peak of the moving season lasts from the beginning of April until the end of September. So, if you are in the position of choosing your moving date, it would be wise to book your movers for all the remaining months. Also, note that January is considered to be the cheapest month for moving. If you would like to delve even further into this method of lowering the price of your move, you can consider moving during the workdays. Weekends have a tendency of being more expensive when it comes to relocations. In some cases, even the time of day of your move can influence the final price. Your best option would certainly be to speak with your movers on the matter and learn all the details.
Determine which are the services you need
It is not essential that you hire your movers for every service they offer. People opting for a single service is not that rare. You can let some of the best movers in Los Angeles handle only the tasks that you are struggling with. Many of them offer packing services, loading and unloading services, and even junk removal services, all separately. You can also hire your movers only for the transportation process, while you take care of the rest. These are all options you should consider in sight of lowering your moving costs.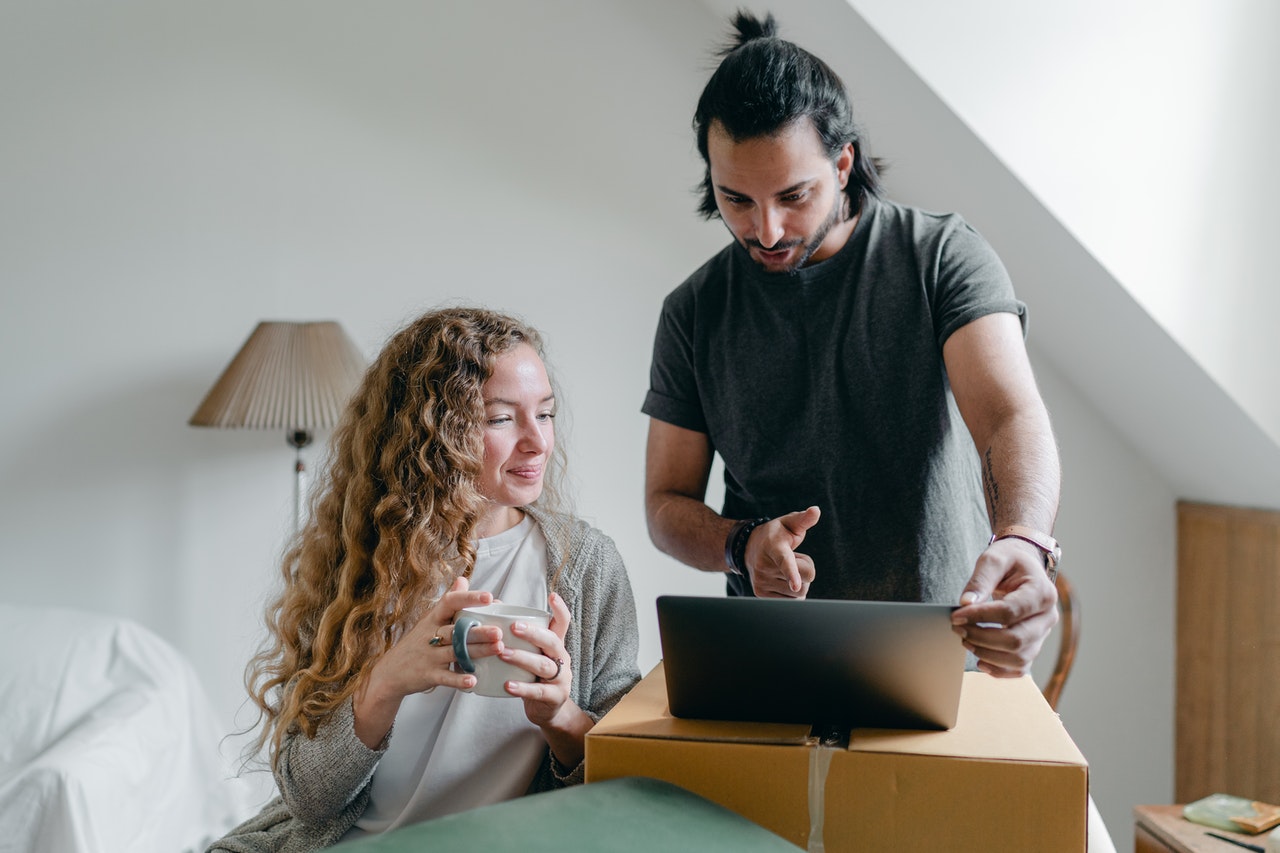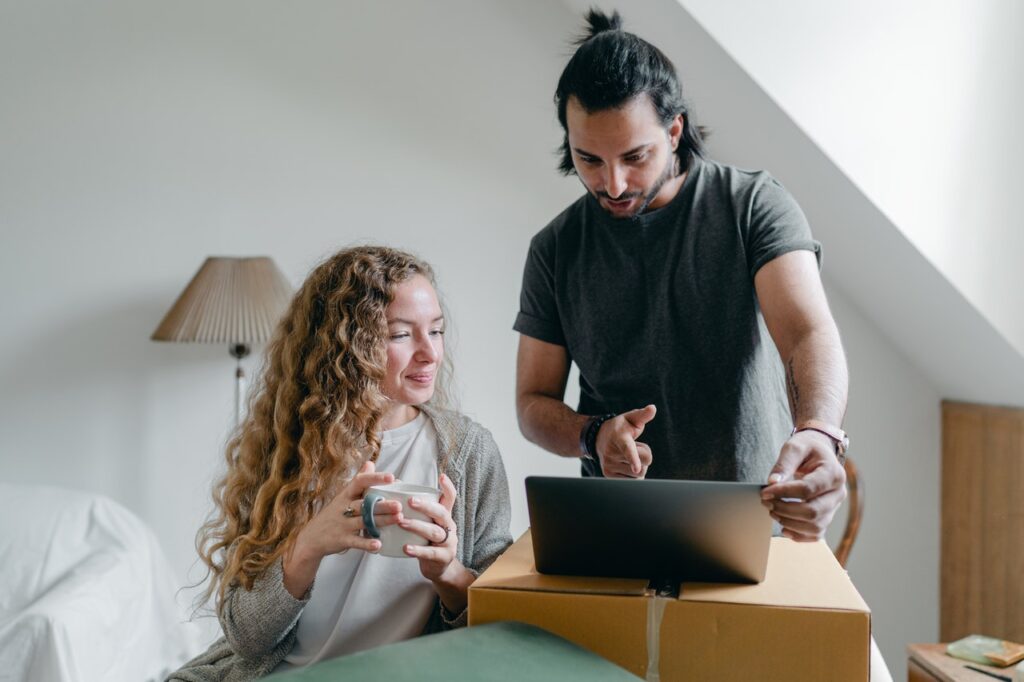 Living in Los Angeles, California
The City of Los Angeles is the largest city in California. With an estimated population of nearly 4 million, it is the second-largest city in the United States, coming shorty only to NYC. LA is known for its Mediterranean climate, ethnic and cultural diversity, Hollywood entertainment industry, and its sprawling metropolitan area. It is a city that boasts in a diverse and robust economy, hosting businesses in a broad range of professional and cultural fields.
Costs of living in the City of Angels
Costs of living in LA keep up with its prestigious reputation. When compared to California, and the rest of the US, you will have only the utilities and health costs to be happy about:
Overall, Los Angeles is 73.3% more expensive for living than the US average
Groceries are 4.1% more expensive
Health costs are 1.6% less
Housing costs are 198,2% higher
Utilities are 6.3% cheaper, while transportation costs are 65,3% more expensive
Median rents in Los Angeles area are $1,511 for a one-bedroom apartment and $1,982 for a two-bedroom. This beats the national average but is still less expensive than areas like New York City, as well as comparable to other urban cities.
As you can see, moving to LA can cost a pretty penny. However, to be fair, the majority of such a big difference when compared to the US average fall down to housing costs. Be that as it may, the City of Angels has a great way of seducing you to spend your money, so make sure to come prepared.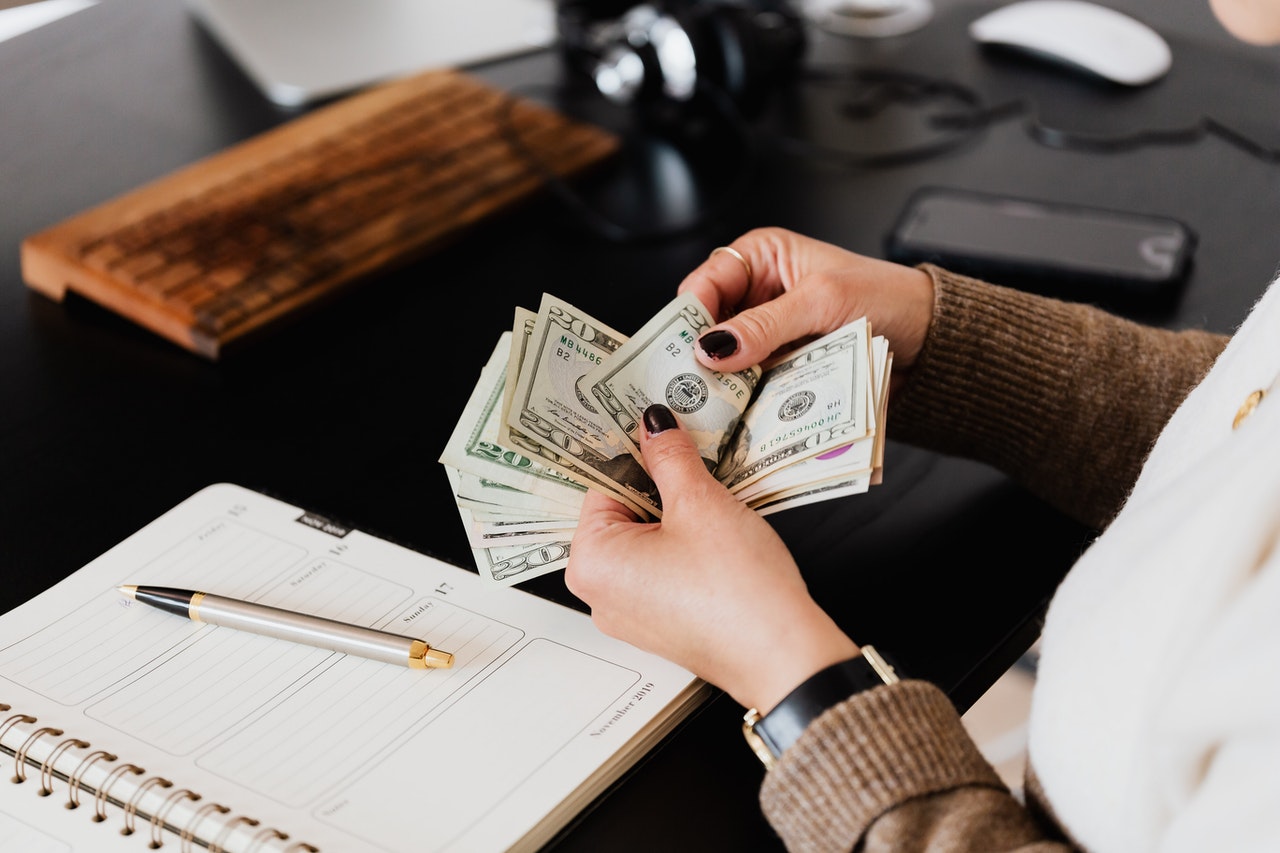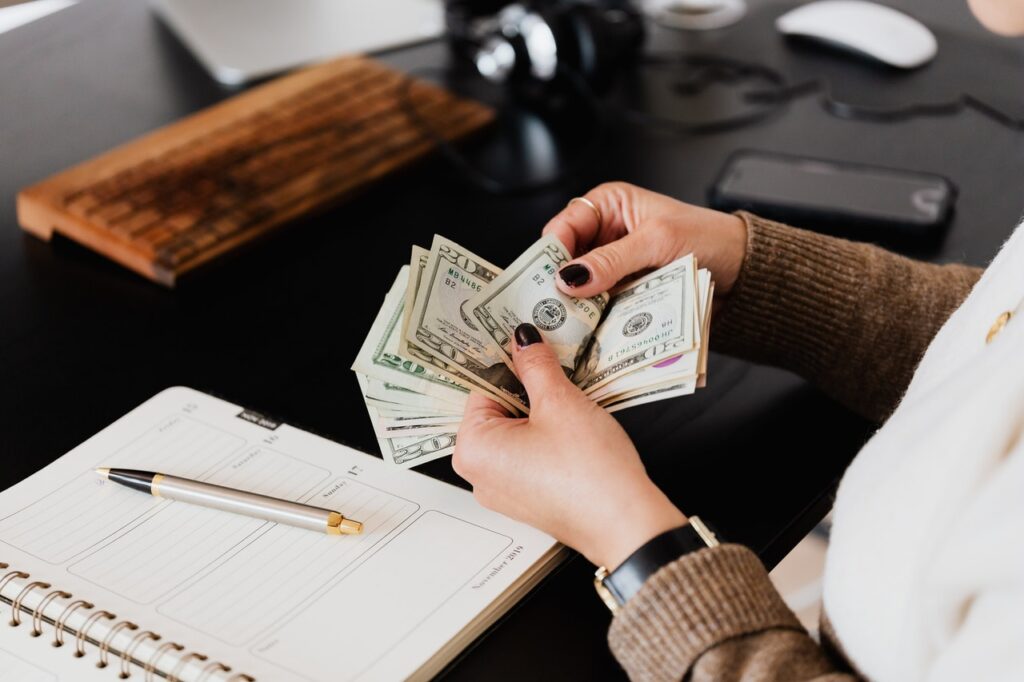 Los Angeles economy and job market
While it is safe to say that there are various industries that LA has to offer, the market and economy can, after all, change quickly. One of the main businesses is being ruled by the creative class, dictating the conditions in the entertainment sector, museums, theatres, fashion, and like-minded sectors. It is surprisingly difficult to pinpoint the exact numbers in Los Angeles' job market. The reason being that many residents work various odd jobs, or are entrepreneurs. Having a side hustle in LA is rather common. After all, in a city notorious for its entertainment industry, locals aren't bound by conventional work schedules.
While all the limelight is on entertainment, television and film, tourism employs nearly half a million people in the LA metro area. The city itself is rather fun for exploration. In addition, aerospace, technology, and fashion are also big players in the City of Angels. Locals enjoy a robust and diverse job market, and if entertainment isn't your thing, there are still manufacturing, business, and hospitality industries to turn to. Los Angeles has a relatively low unemployment rate at about 4.2%.
Public transportation
One of the biggest downsides of living in LA is most certainly the traffic. Rush hour in the morning is between 7 am and 10 am, while it picks up again in the evening from 4 pm to 7 pm. Traffic proves to be cumbersome even on the weekends, as people are rushing in and out of Downtown LA or Hollywood. You can expect freeways to be packed regardless of the day or time.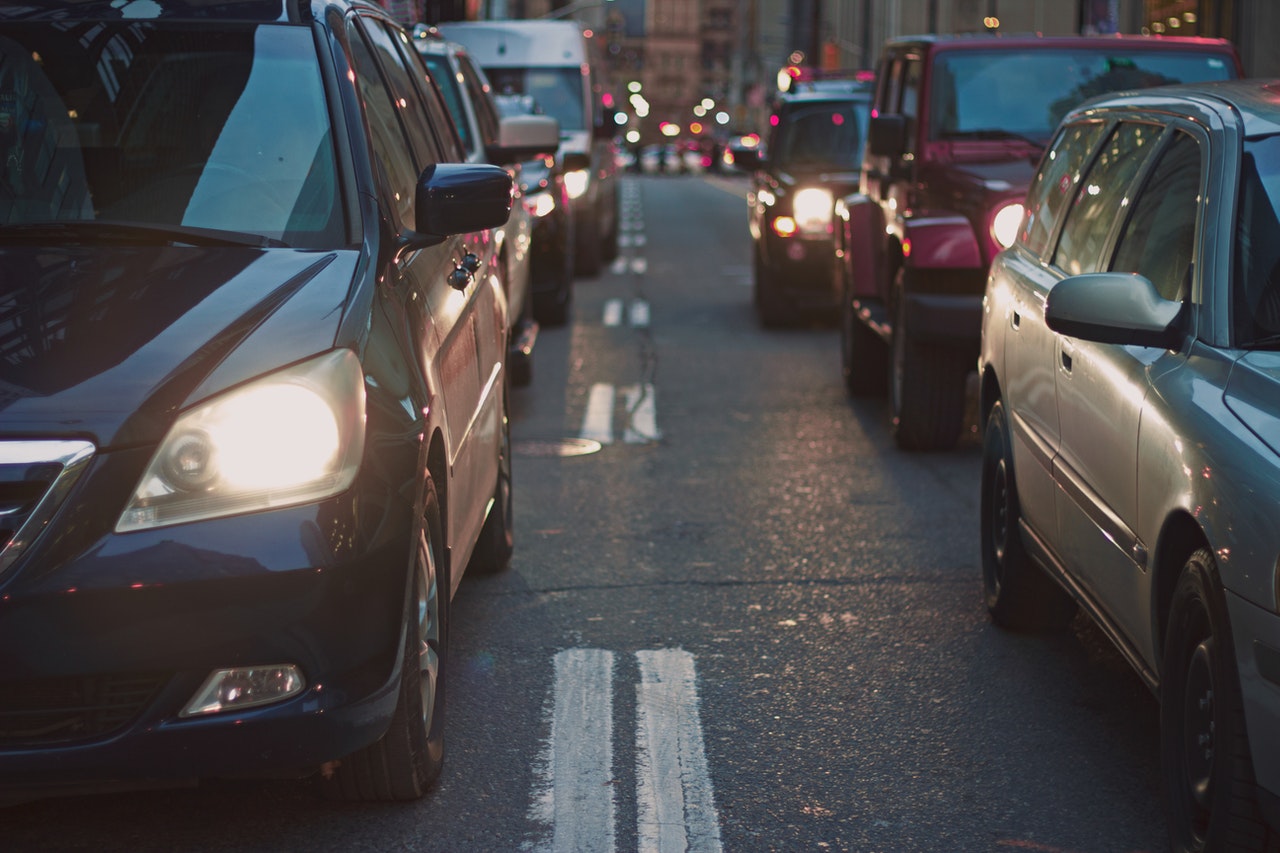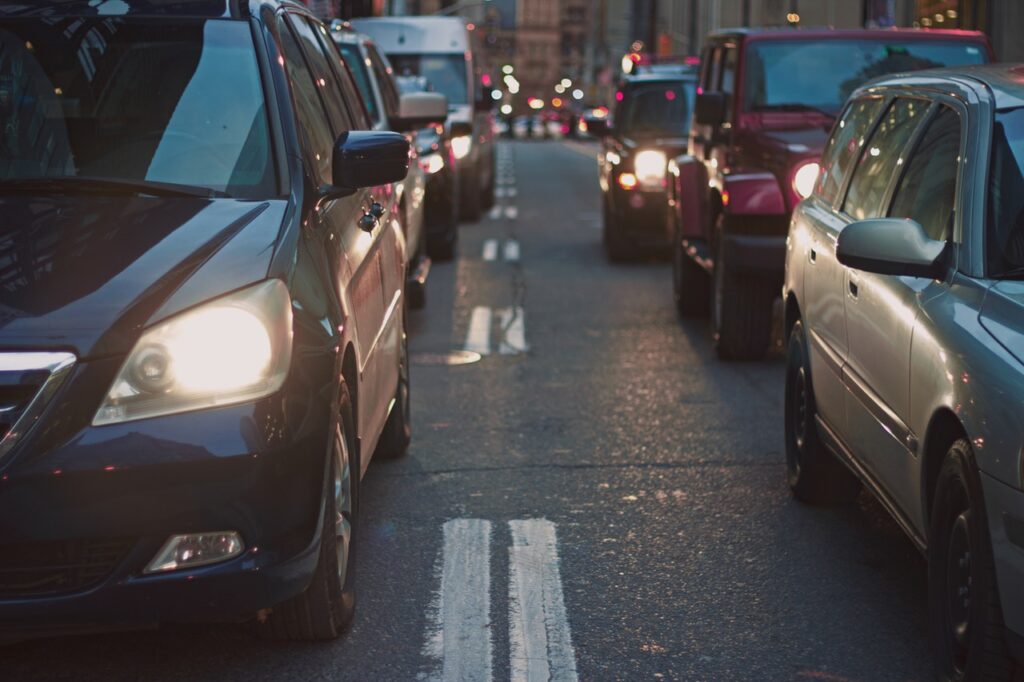 Los Angeles is a city built with cars in mind, which clearly shows. However, if you are adamant about living car-free in LA, know that it is possible. If you have a flexible work schedule that avoids peak commute times, you are in luck. Aim for apartments in neighborhoods like Hollywood, Koreatown, and Santa Monica. It is easier to get around on foot, bike, or LA's public transportation services once here.
Los Angeles weather
In contrast to transportation, the weather in LA is simply spectacular. Many choose to move here for the near year-round sunshine. After all, it is rather hard to compete with Los Angeles, as average temperatures are in the high 60s during winter months and 70s during the summer.
Be picky with your LA neighborhood
If there is one thing all LA residents can agree on, it would certainly be that your choice in the neighborhood is an important one to make. However, they will also have different takes on which area is the best. What you can draw from this is that every neighborhood has plenty of advantages, and yours will be to decide which one suits you best.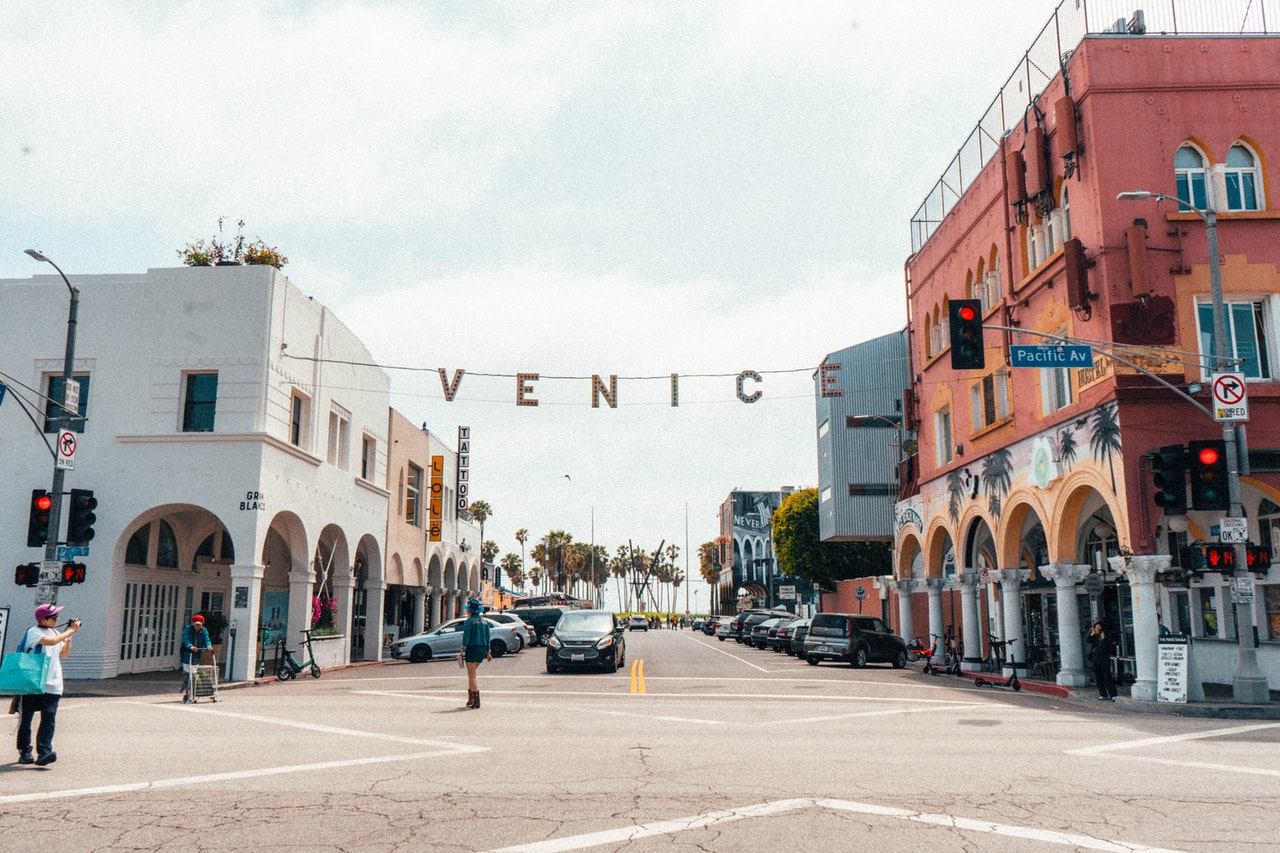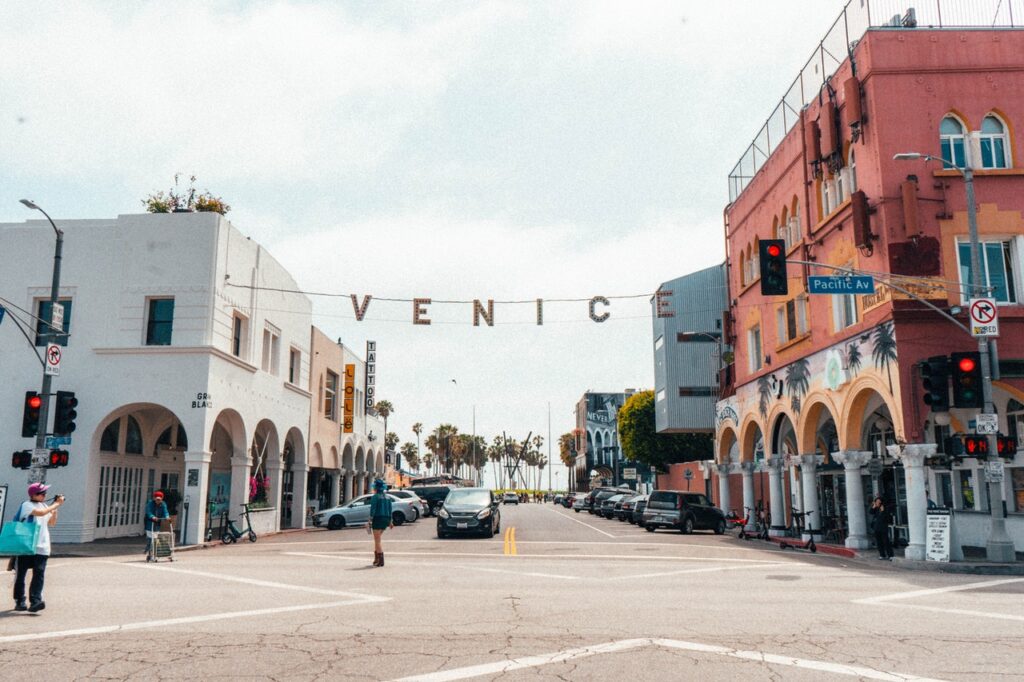 Choosing an area near work will substantially decrease your commute time, which is always a good thing. It will provide you with more free time, and consequently a better quality of life. On the other hand, when you are situated in the middle of the action, you are closer to accessing a more rewarding personal life. Luckily, due to its massive size, the City of Angels has plenty of neighborhoods to choose from. When in Downtown Los Angeles, you will be in the heart of the city, while Santa Monica and Venice Beach will provide oceanfront living and a thriving tech scene. And then there is Sherman Oaks, which will give you the proximity to LA hotspots in a more quiet, family-friendly location.
Moving Los Angeles
Many of its residents decided to stay loyal to LA, as it really is a city like no other, proving its resilience throughout the past year. Diversity, action, art, and freedom are just some of the expressions that only begin to describe the energy of this amazing place. It is a city where many come to fulfill their dreams and try their luck at some of the most wanted jobs. Choosing to move here will almost certainly change your life down to the very core, so make sure to think this decision through. And, if you decide this is the move to make, know that Verified Movers will have your back all the way. We will make sure to provide you with all the assistance and information possible in order to help you make this big step in your life on the right foot. Our database will help you get in touch with the top movers in Los Angeles, and ensure a smooth and simple ride. Make sure to check our website for some great tips on everything regarding your move, including preparation, and the period after you have settled in.