In the vast majority of cases, a relocation is a process that takes place only after thorough consideration of all the ups and downs that come with it. It is a widely known fact that moving is anything but simple and easy. Not only does it require plenty of one's time and energy, but it also has a tendency of taking a substantial toll on the budget as well. Still, while the latter can, of course, be manipulated, the former is also something you can have a say in. One of the best ways to ensure your relocation ends with success, without costing you much of your nerves and time in the process, is to hire professionals. With reliable, experienced, and knowledgeable assistance at your side, you will be able to go so far as to enjoy your move from start to finish. That is why we strongly advise that you consider the option of hiring the top movers in Miami, and have the relocation worthy of reminiscing about.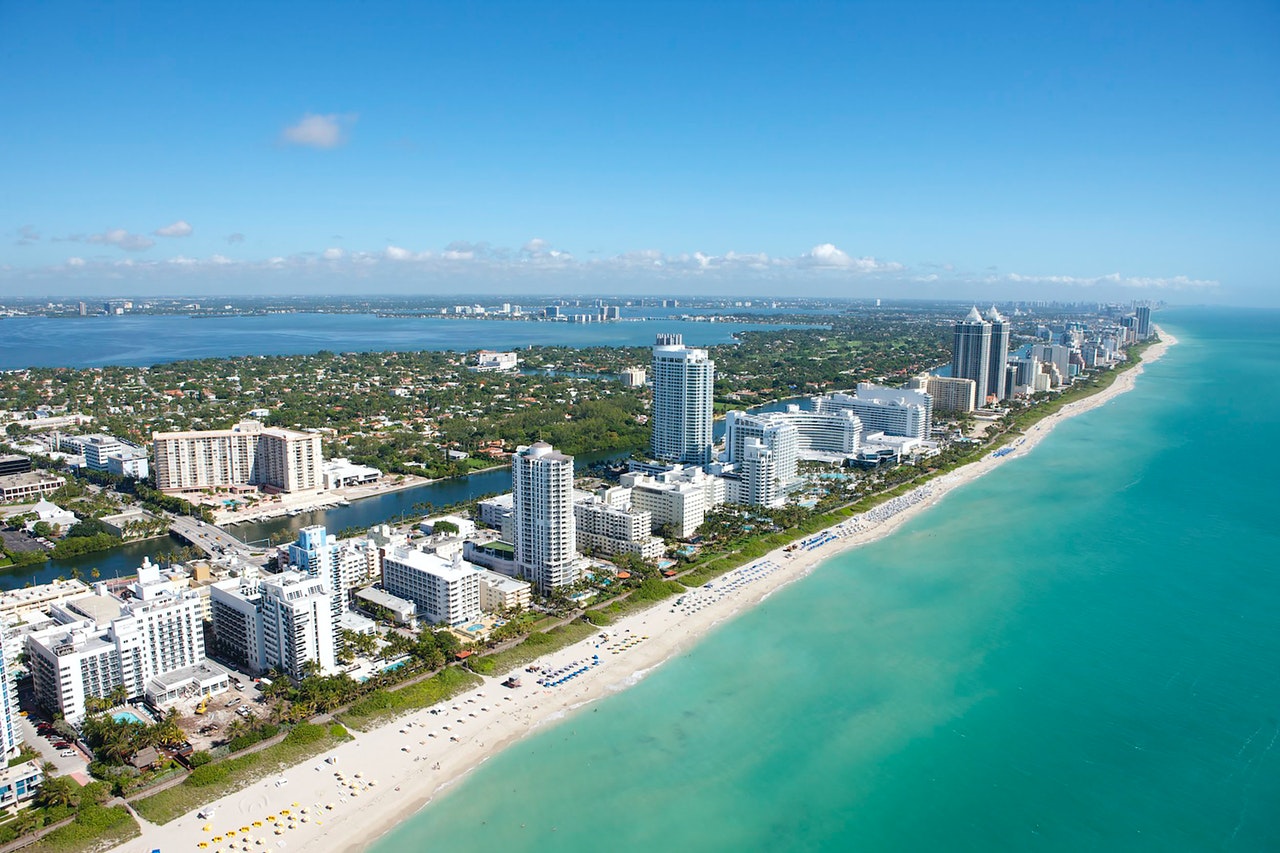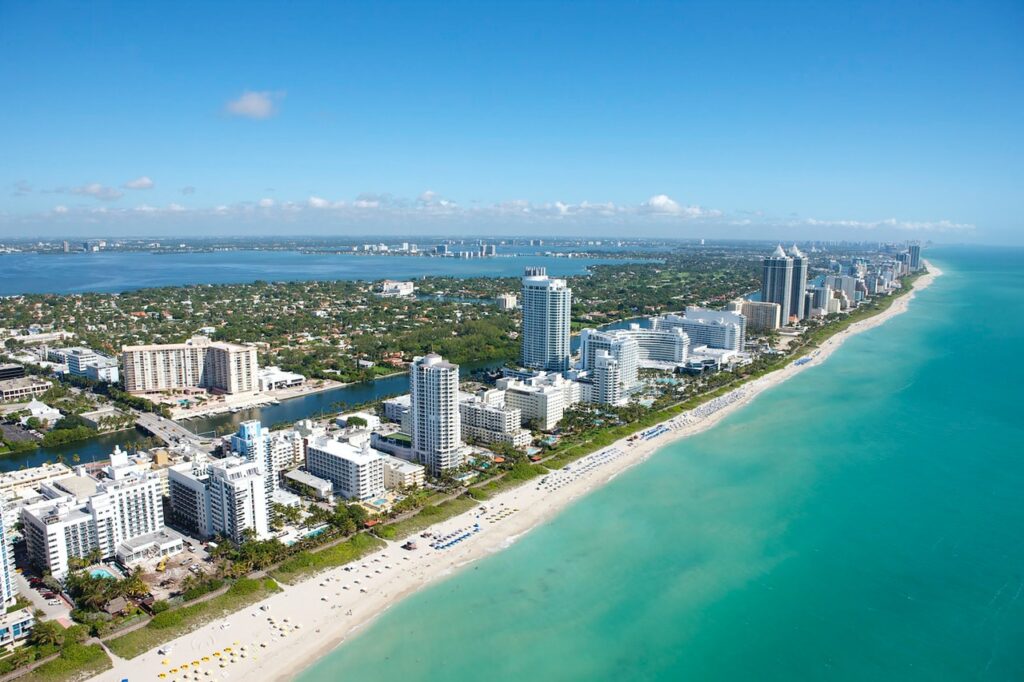 Verified Movers has a selection of the top Miami movers based on reviews
We are rather aware of the fact that coming across quality movers you can whole-heartedly rely on is easier said than done. You will first need to get familiar with the traits of reliable movers, and only then can your quest commence. Or, you can take the easy route Verified Movers have trampled for you. Namely, we have devoted time and resources to identifying only the truly supreme movers in Miami. Our selection was based on the number of reviews, their rating, including the authority of those same companies. Thus, you can rest assured that these businesses have proven the quality of their service in a consistent manner. They bring forth not only diligence with their work but also creative solutions, industry-leading ideas, as well as devoted care towards every task they take care of. Here are the 10 companies that are truly worthy and deserving of your time and trust:
1. Royal Movers
5.0
Royal Movers are a squad of moving professionals located in South Florida. Led by Kael Castillo, they are a group of dedicated individuals that together form a fantastic moving team capable of answering any moving tasks that you may require of them. They are people who are there to help anyone who needs their help in moving their home with a smile on their face and the military level of efficiency. Make sure to check out Royal Movers reviews, and find out how previous customers are happy with their services.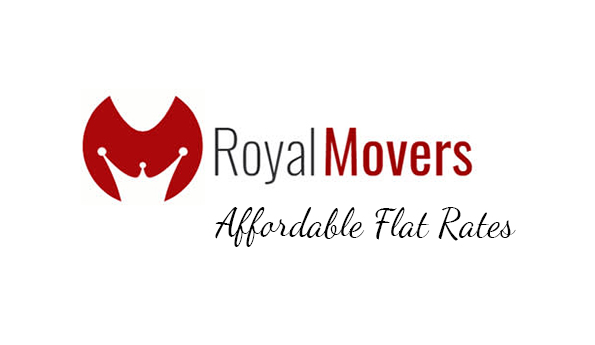 As a true modern moving company, Royal movers offer more than just transporting your belongings safely and efficiently to another location. They offer kindness and trust and when a stranger is handling your belongings, this is something you should be looking for. That is why, once you agree upon a certain price for their moving services, you will not have to worry about hidden costs or extra fees. Furthermore, you will be given a full scope of moving services as Royal Movers' moving teams are professional experts on handling any type of move you may need.
Whether it is a local move or over a longer distance, and whether you are moving your home, your office, or both, you needn't look any further than here. They know the requirements an office move may require, in terms of specific equipment and time constraints, as well as how it is to move a one-bedroom apartment compared to an entire house. With them, your belongings will be the safest they will ever be, especially if you hire them to pack your belongings for you. So, do not hesitate and call Royal movers as soon as you can. They are a busy company and the sooner you call them, they will be able to offer you better conditions and better moving date.
2. Miami Movers for Less
5.0
If you are looking for full relocation service in Miami metropolitan area, Miami Movers for Less is one of the moving companies that you should definitely consider hiring. They are on the market since 2007, which means that they have almost a decade and a half of experience. This moving company is fully equipped and has teams of experienced movers that can help you out regardless of whether you are moving your home or an office and the distance you need to cross. Miami Movers for Less is one of the partners of movinginsurance.com as well. This means that you will also have full coverage throughout your move. Free quotes, affordable prices, and discounts, modern equipment, trained and professional staff, a wide array of services, full coverage – what more can you ask from your movers? Just have a look at Miami Movers for Less reviews to find out how content people are with their assistance.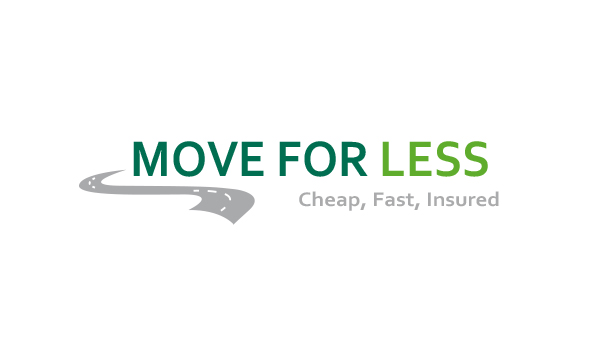 When it comes to relocation services, know that Miami Movers for Less is a full moving service company. This means that you can call them if you are moving your household or a company. They will govern your relocation regardless of the distance. So you can hire them not only when you are moving locally within Miami metropolitan area but also when you are moving coast-to-coast. Their professional packers will utilize their expertise and high-quality packing materials to provide your items with proper protection during transport. But also when you are storing your items in their modern storage facility. Miami Movers for Less is dedicated to developing long-term relationships with its customers. That is why you can always expect the highest levels of services.
Their professionalism, dedication, and affordable prices will ensure that you hire them now and for every relocation that might organize in the future. Do not miss an opportunity to work on your move with one of the most highly rated moving companies in South Florida – choose Miami Movers for Less.
3. Pro Movers Miami
4.9
Pro Movers Miami is a local moving company founded in 2015. Starting with an office in Miami, today they have locations in Miami, Hollywood, Fort Lauderdale, Sunny Isles, and West Palm Beach. With over 30 employees, they are a medium-sized company that continually manages to impress. With a large number of return customers, a wide variety of services,s, and excellent customer satisfaction, they are continually rated as one of Florida's best moving companies. Fully licensed and insured moving company, their USDOT number is 2855891. Take a look at Pro Movers Miami reviews to find out more on the quality of their service.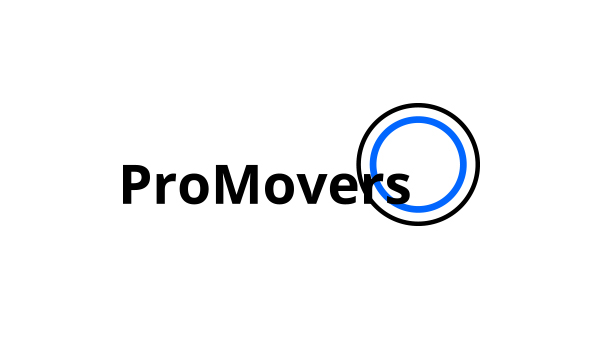 Pro Movers Miami believes in transparent pricing and offers a free written moving estimate that details all the charges you will pay upon delivery. Their motto is "We came, we packed, we delivered", and that holds true. They offer both local moving service, covering towns and cities around their locations, as well as long-distance moving service, which covers the entire continental US. Aside from that, they offer moving boxes as well as a complete packing service.
Employee training and customer satisfaction are one of the best traits of this moving company. All of their employees have gone through extensive training and have ample experience in moving all types of objects. From antique collections to pianos, you can count on Pro Movers Miami to carefully pack and transport a wide range of items. They promise an easy relocation and satisfaction, and their rating shows it. They have 5 out of 5 ratings and customers keep returning to their proven and reliable service.
Aside from moving services, Pro Movers Miami is widely recognized as one of the best storage companies. They offer first-class storage facilities located off I95 in Miami. All of their facilities are equipped with security systems and are climate-controlled.
All in all, Pro Movers Miami offers quality service, transparent pricing, and is suitable for both small and large-scale relocations.
4. Suddath
4.8
Suddath Miami is a moving company with almost a century of experience in this industry. Apart from providing residential moving services, Suddath is also one of the largest commercial movers in the entire United States. The quality of their service will be evident when you take a look at Suddath Miami reviews. After all, not many companies manage to stay in business for so long, and as one of the leaders in the industry.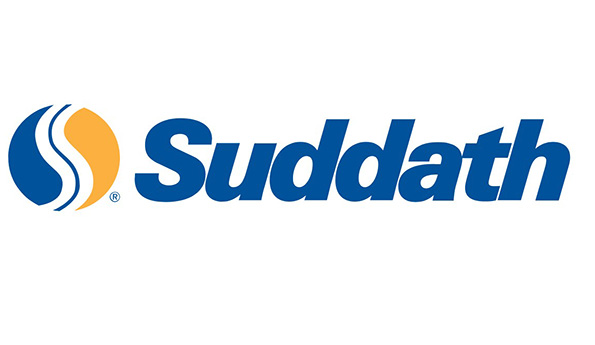 Suddath has a global partner network and almost 3.5 million square feet of warehouse space. With this in mind, you can expect that this company will allow you to relocate anywhere you need to. Just some of their services include local moving, commercial moving, logistics, employee relocation, warehouse solutions, and more. Whatever your moving needs might be, Suddath is a company to turn to.
No matter what, Suddath Miami consistently keeps its word to its customers. You can expect a reliable, open, and personal experience. Additionally, they consistently work to innovate and improve their procedures, implementing original concepts to address client problems and boost internal productivity.
Furthermore, Suddath works as a unified team around the world, thoroughly respecting and encouraging all viewpoints.
These people have a genuine concern for one another, their partners, clients, and the community at large.
Employees at Suddath have many options for professional advancement, as this is the company that not only provides quality service to its customers, but also great business opportunities to its employees.
Finally, Suddath Miami is quick and flexible, always thinking inovativelly and creating unique solutions. These are the movers to turn to for a smooth and simple relocation process.
5. You Move Me Miami
4.7
You Move Me Miami is a fully licensed, registered, and bonded local moving company. They are a highly rated moving company, that you can rely on. Their ratings show their effort and commitment to their customers. Each customer receives a custom-tailored moving experience with a housewarming gift on top. You Move Me Miami reviews speak plenty on the quality of their service.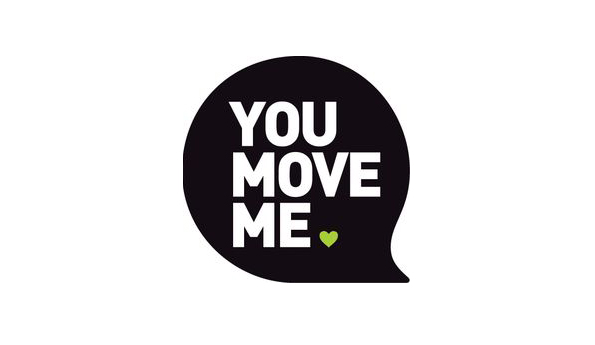 Since being founded in 2013, they have helped thousands of families and businesses relocate, and are continuing to do so at an ever-growing pace. One of the most important aspects of You Move Me Miami is its dedication to transparent pricing and clear lines of communication. They offer a free moving estimate which details all the charges that their clients pay. And they keep them updated about the state of their relocation and belongings. They boast a large fleet of clean and well-maintained moving trucks, manned by experienced and uniformed movers. All of that makes them one of the favorite local moving companies.
Being located in Miami, they have the capacity to cover the entire Miami Dade County and Greater Miami area. The company serves both residential and commercial customers and offers a wide range of moving services. A local relocation is the core of their business. Their movers are also trained to handle both senior relocations as well as furniture moving. They are able to transport even the largest pieces of furniture with included disassembly and reassembly if needed.
Commercial and office moving is also a part of their service portfolio. To complete their offering, You Move Me Miami also offers both professional packing service as well as a wide range of moving boxes.
Being a highly rated moving company they keep pushing the boundaries of stress-free relocations and provide services that aim to make moving as easier as possible for their clients. You Move Me Miami definitely deserves such high scores as their pleasant staff is punctual and attentive.
6. The Miami Movers
4.7
The Miami Movers is a family-owned company that provides its services with experience and knowledge. These experts are serving Miami and South Florida region, but also provide cross country and international moving services. Whether you need residential or commercial moving services, this is the team to do it. Being a family-owned and operated business, The Miami Movers trully care about each and every customer that comes their way. One look at The Miami Movers reviews will back this up. Their team understands just how stressful and overwhelming a relocation process can be, so you can put your trust in their hands, and they will take care of all your possessions as if they were their own.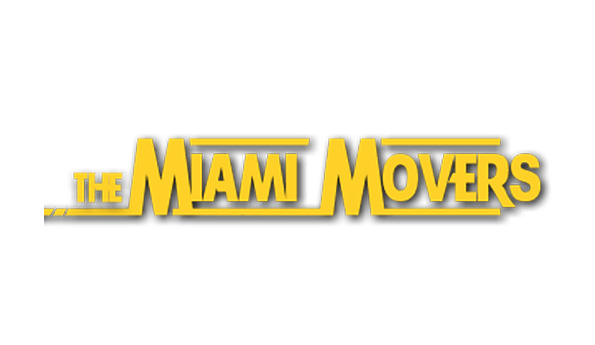 When it comes to packing of your goods, you can rely on Miami Movers wholeheartedly. They can not only pack your goods, but also provide a demonstration as to how you can packing more effectively on your own. And, when it comes to moving estimates, you can expect nothing but accuracy and consistency with this company. You can feel at ease during your whole move, knowing that you will get supreme moving services at an affordable price that will not change.
The secret behind this company's success lies in their dedication and experience. The Miami Movers know well that each and every move in different and unique, and, as such, requires special attention. Instead of using a one-size-fits-all approach, they tailor their services so that each customer gets exactly what they need. So, when you want to get in touc with a company that offers complete moving services for a discounted price, Miami Movers is the one to call.
7. Two Men and a Truck

4.5
If you're looking for a reputable moving company that can fulfill all your needs, look no further. Two Men and a Truck are reliable movers who have a long tradition of hard work and ambition. Their business started thanks to two high school boys who had the ambition to help others relocate with ease. With only one truck, they managed to help their customers move. As time passed, the business developed more, and clients began to grow closer to the company. Now, more than 30 years later, Two Men and a Truck is one of the most successful companies in the country. Their business expands to 44 countries and two continents. Just one look at the Two Men and a Truck reviews will speak plenty on the reliability of their service.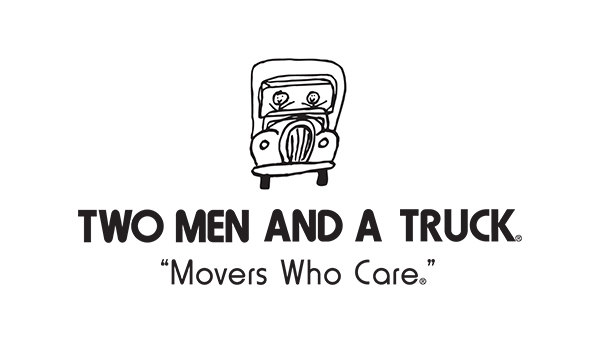 On the other hand, Two Men and a Truck is one of the rare companies that provide services that many others don't cover. For instance, you can get full packing and relocation service as well as junk removal. This is one of those things that make this company even more appealing to its clients. Moreover, reviews of the company only tend to motivate the workers more. Almost every customer praises and bolsters employees to keep up with the good work. This is just one of the things that motivate the workers even more.
Also, Two Men and a Truck has one sole mission – to meet their clients' needs. This is not always easy. However, this company managed to gather and donate 3 million dollars to other organizations and charities in need. This only goes to show how dedicated and hard-working the company is. Not only that, but they managed to keep that modesty they had when the two young men were starting the business. These are just some of the things that make Two Men and a Truck one of the most reputable companies in the country. In case you need any moving service, don't hesitate to reach out to these professionals.
8. All my Sons

4.3
All my Sons is a veteran moving company, one with a longstanding track record of excellence. Locally owned and operated, they have been servicing the Miami area for decades now. They are capable of performing any relocation type, be it local, long-distance, commercial, or even international. Another hallmark of their quality is that the Miami Dolphins chose them as their official mover of choice. Furthermore, this company supports numerous communities and institutions in Miami, such as St. Jude Children's Hospital and several similar organizations. They pride themselves on creating personalized relocation experiences for all of their customers and approach each relocation meticulously. Take a look at All my Sons reviews section, and see what the others have to say on their services and effort.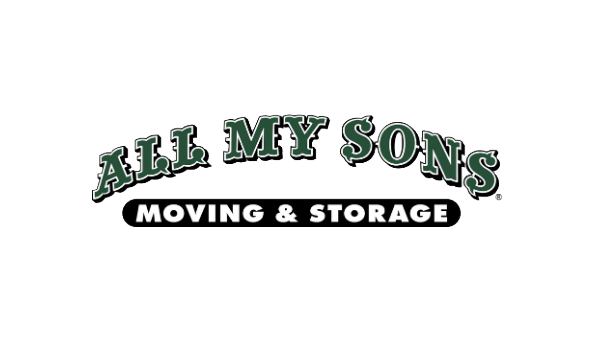 They offer a range of moving services to make your relocation as easy as possible. All my Sons will be with you from the move's inception, through the planning process, all the way to transport and reassembly of your belongings. Their moving crews will create a smooth relocation process and an atmosphere that you can enjoy, regardless of whether you are moving a home or an office. If you are relocating to, or from Miami, you will be hard-pressed to find a better balance of quality moving services and affordable prices. For All my Sons keeps their prices as low as possible, to cater to every relocation budget.
All my Sons is also one of the leaders when it comes to safety procedures during the COVID-19 pandemic. They have worked closely with WHO as well as the CDC to ensure that their relocation procedures follow all the disease prevention protocols. These movers have your safety as their first priority. If you want to experience a safe, smooth, and reliable moving process, this is the company to get in touch with. They are definitely one of the best movers in Miami, and they are eager to prove their merit.
9. FlatRate Moving

4.4
FlatRate Moving is a trusted global moving company. They have all the necessary knowledge about international regulations and customs. With an office in major cities in Europe and more than 160 agents across the globe, they operate a true global network and are able to help you move around the world. FlatRate Moving reviews attest to the quality of their service best, as they show the honest experiences previous customers have had.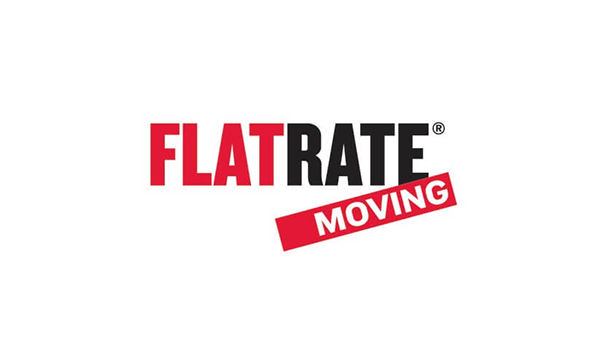 With their innovative FlatRate formula, the FlatRate Moving team provides customers with an upfront estimate of their relocation based on the distance they are traveling and their inventory. This all-inclusive price they provide is the result of their own software that enables them to provide customers with highly accurate free estimates and, of course, years of experience in the moving business.
With a highly-trained and professional staff that supports you every step of the moving process, FlatRate's dispatch crew is behind the premier quality of their service. Additionally, their fleet of 90 trucks comes in several different sizes in order to best serve each customer and their different moving needs. All vehicles are professionally cleaned and inspected daily. With almost three decades of experience in the moving business, FlatRate Moving is a team of experts at local, long distance, and worldwide relocation. They have moved in every type of building, and there are no moving challenges they cannot tackle. Moreover, their movers have experience with packing and relocation of almost every type of item. Also, if you are moving across the country, you have various options to choose from. Their offer express trips, weekly shuttles, and can guarantee the delivery date. Their long distance moving specialists use only the highest quality packing materials to keep your belongings intact for the longer trips.
10. Good Greek Moving & Storage

4.1
Good Greek Moving & Storage is a company with two locations in South Florida that offers local and long distance moves. This full service moving company treats each customer with the best service possible, whatever their needs may be. If you are moving long distance, rest assured that this company has its trucks, employees with proper training whi can handle packing and unpacking, but also guaranteed estimate, and are open 24/7.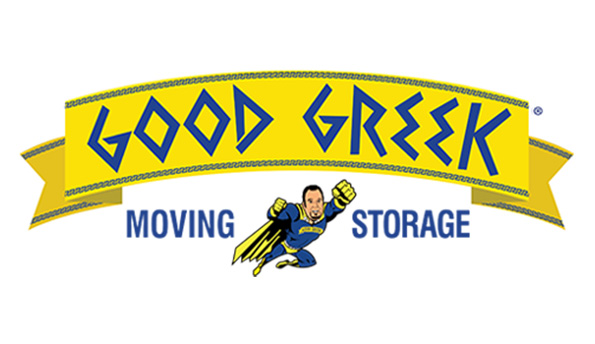 Apart from moving your usual items, Good Greek Moving Miami can transport your piano, including uprights, consoles, baby grand and grand pianos. As a matter of fact, whatever it is, these are the experts to keep it safe for you. They also have sotrage units with 24 hour monitoring system, making everything safe and secure. You can turn to them whether you plan on moving an apartment, town home, single family home or full house. And, if you are not looking to spend the time packing your house or office, let them do it. Apart from full and partial packing services, you can turn to them for crating and unpacking. As you can imagine, this will relly cut down the time, effort and stress. You can also count on them for auto transport. Whether you have a motorcycle or car that needs moving, Good Greek Miami is the company to turn to.
No move is too big or too small, and no distance is too short or too far for these experts. Make sure to check out Good Greek Moving reviews, and see for yourself what makes them one of the best in the business.
What makes professional moving assistance a prerequisite to a successful relocation?
With a whole plethora of different tasks, the majority of it paired with a deadline, defining relocation as a complex process only begins to explain the challenges it ensues. Whether you are moving your business or your home, you will have plenty to deal with up ahead. You will not only have to transport your possessions from the current location to the next one but also coordinate the whole process itself, fitting it within your normal schedule. Not to mention that this task alone will require not only your time but brains and brawn.
There is a well-founded reason behind people classifying 'relocation' as one of the most stressful periods of their lives. After all, one is not only moving their belongings, but also changing habits, surroundings, and all the little things they are only later aware of. That is why careful thought must precede this process, as the promise for improvement gets you through the tough times.
While a residential move takes the biggest emotional toll, a commercial one requires supreme organization skills. Faced with the constant pressure of fitting the process into a certain timeline, people tend to make mistakes. As you can imagine, this results in plenty of stress, as well as potential loss of business. And the latter is the one thing we all want to avoid. That is where professional moving assistance makes a world of difference.
With top moving companies in Miami, you can enjoy the promise of a successful move
As is with any particular thing you need help with, your best bet is to turn to professionals when the hardships of relocations fall too heavy on you. With the experienced, educated, and well-equipped team at your side, you will be able to enjoy a smooth, straightforward, and efficient relocation. While your friends and family helping may seem like a cheaper option, know that it could cost you more in the long run.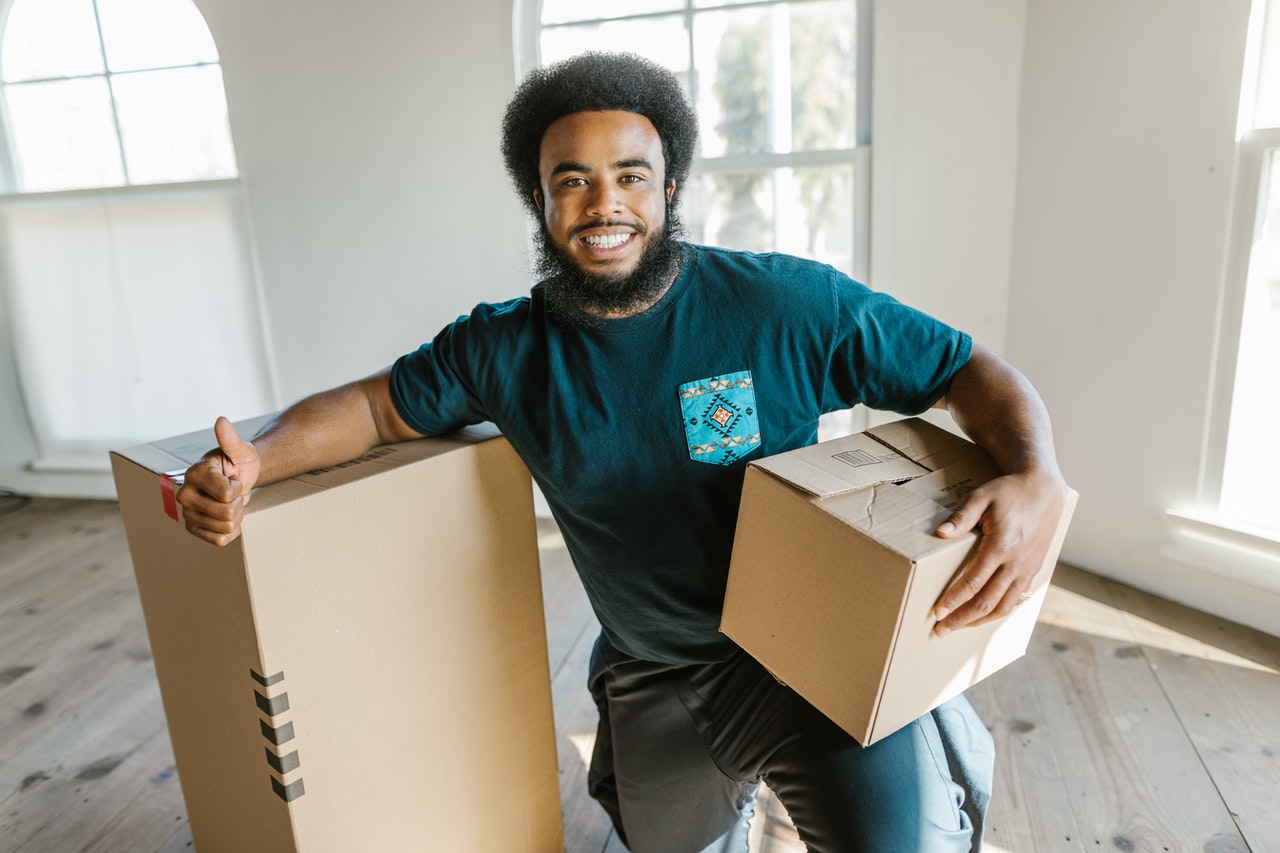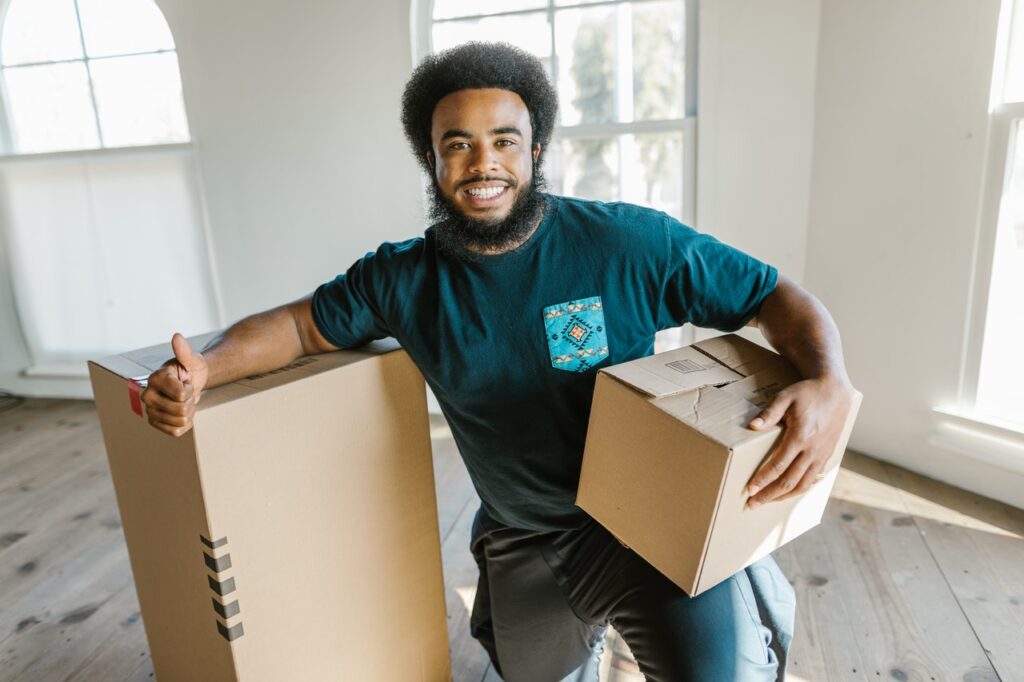 When thinking about moving, people most often envision a packed box that is fairly simply carried to the truck, loaded, and transported. This is rarely the case, especially if you are moving an office. It is not only you find yourself moving a couch down the flight of stairs that you will realize how much work there is in a safe and swift relocation. While the old saying 'where there is a will, there is a way' most certainly holds water, the said way is by no means the best one. Almost anyone can transport one medium box to the truck. However, only the professionals can transport every item you own, load it, relocate, and unload it, all in a safe, secure, and efficient way.
How does one go about recognizing top movers in Miami?
As we have established, having professional movers at your side is substantial for the success of your move. Here are the traits that characterize them:
The valuable and immeasurable experience. Theory virtually never beats practice, and in no case is this truer than in the moving industry. And, it is safe to say that the top movers in Miami have been through and seen it all. As the quality of their service continuously passes the quality test, you can rest assured that you will receive nothing but supreme assistance.
Vast knowledge and necessary skills. Professional and reliable moving companies make sure to train their personnel in the moving processes. This way, they make sure that their teams can provide an adequate answer to every job challenge presented. After all, every moving company that cares about its reputation will see to it that quality people are representing it.
Professional tools and equipment. As briefly hinted, a successful moving process is preceded by the teamwork of brain and brawn. That is why top movers in Miami make sure to bring their equipment, so as to make their job not only easier but oftentimes even possible.
Integrity, diligence, and respect. From the very first contact you make, it must and will be clear that you are working with some of the best movers in Miami. They will present themselves as true professionals of the trait, treating you and their employees with respect and dignity.
What is it like to have professional movers at your side?
One of the main traits that differentiate top Miami movers from the average ones is their commitment to providing quality customer service. This means that the assistance provided from their side will be virtually custom-tailored and adjusted to your particular needs and preferences. Professional movers work closely with their customers to reach the goal you both share – making your relocation a smooth, fast, and stress-free process. That is why you can expect interest on their part regarding your ideas, situation, and wishes.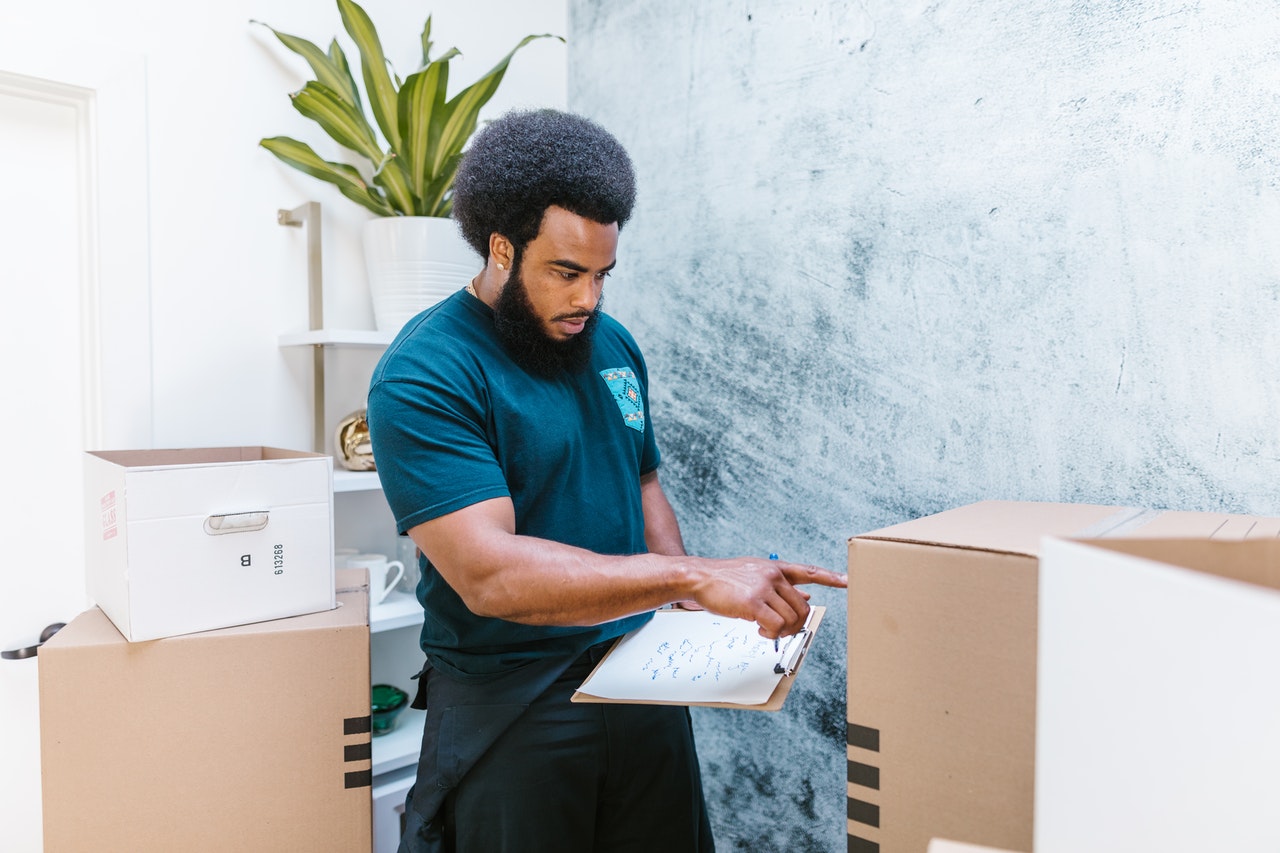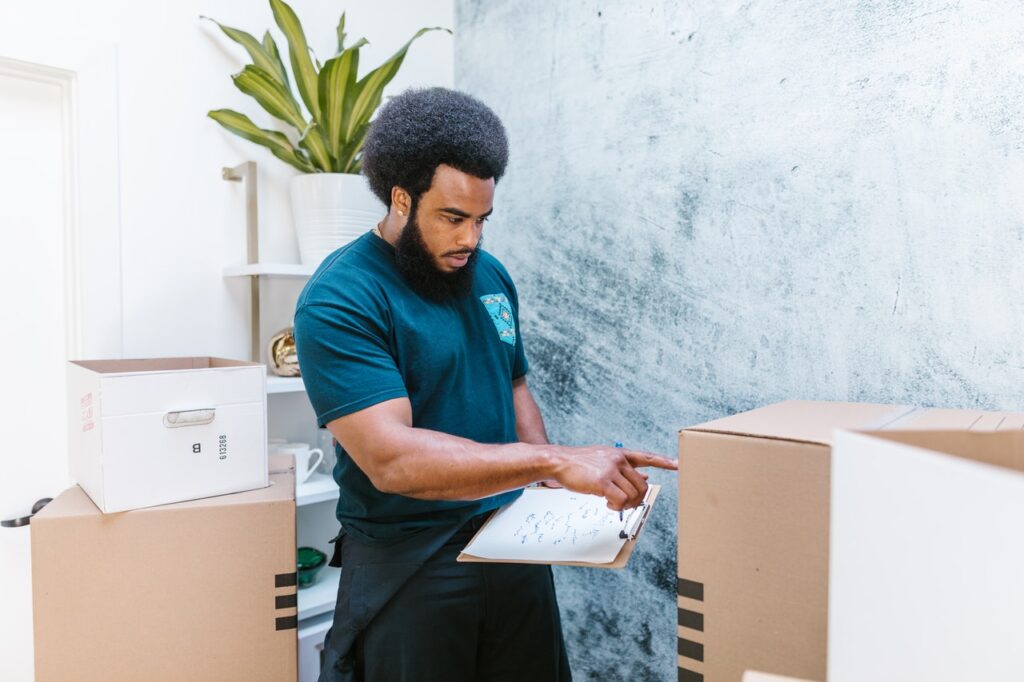 While the simplest way to a successful move is hiring a full-service moving company, know that you can also opt for any particular service your mover offers. Anything from packing, loading, transporting, unloading, and unpacking your goods can be taken care of separately. Many of them offer additional services such as storage options, garbage disposal, packing materials, and much more. This allows for that custom-tailored service we mentioned.
One thing is certain, though. Whether you hire professionals for a single service or choose to go down a full-service route – you will not be disappointed. After all, other people's experiences you'll see through reading top movers in Miami reviews will tell you enough of how great professional moves really are.
Your part in the relocation process
Depending on the option you went for, you can take on as little or as much of the moving tasks that are left. Be that as it may, we strongly advise that share with your movers all that you have in mind regarding this process. This will allow them to do what they do best in the most adequate way. With your ideas and input guiding their thought process, they will be able to come up with a custom plan for your particular situation, thus ensuring all your needs are met.
So, yours will be to state your needs and make sure to mention any deadlines, proving that there are any. In addition, if you have any special items that require transportation, or any potential obstacles (narrow hallway, no elevator, etc), don't forget to bring them up.
Finding top movers in Miami
It is clear by now that having moving experts at your side is virtually paramount for a successful relocation. However, that would now introduce a whole new challenge – finding them. While the Internet undoubtedly presents a bottomless source of information, it can also be a trip down the rabbit hole where it becomes hard to differentiate the sound from the bad choices. That is to say, you will be able to reach pretty much any company that has an internet presence, but you will still have to be the sole judge of their quality and reliability. And all of them will swear by their honesty and integrity.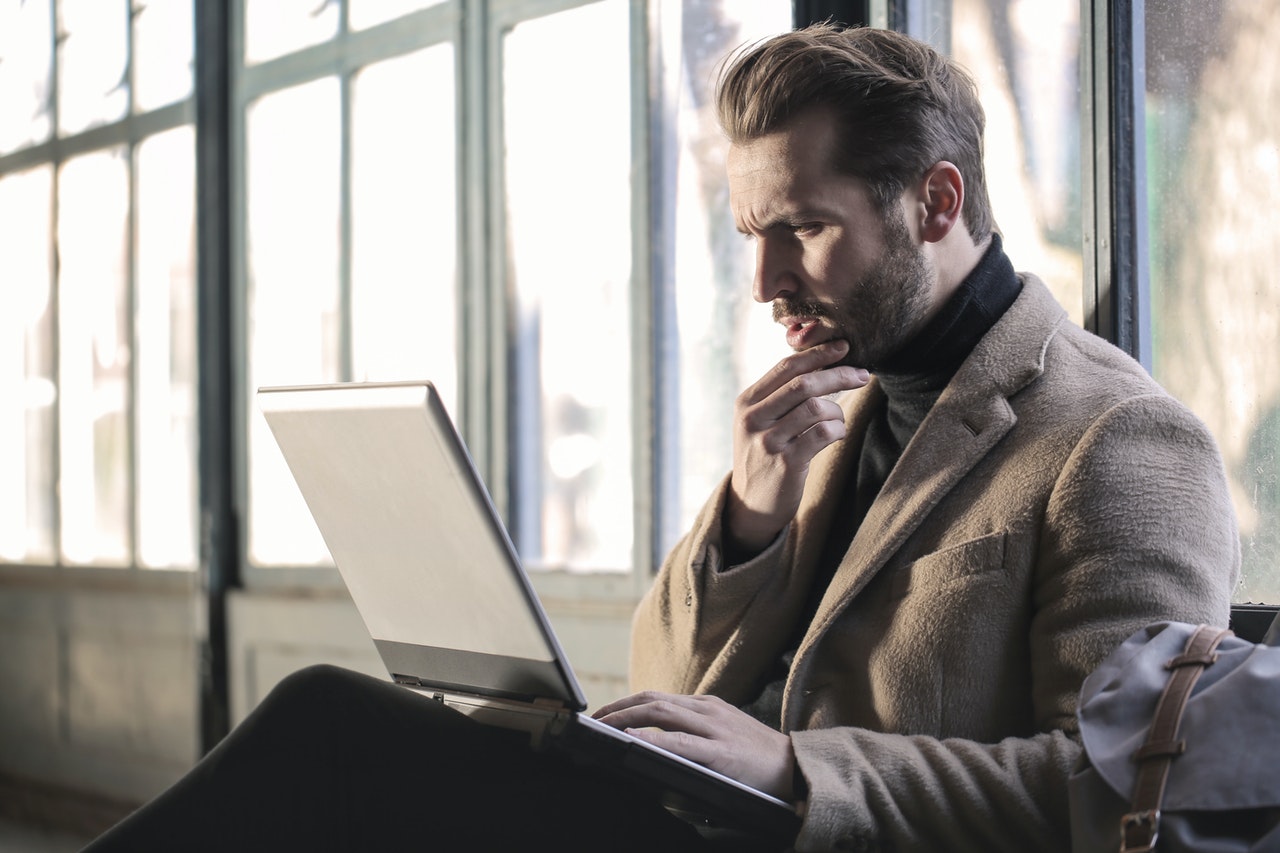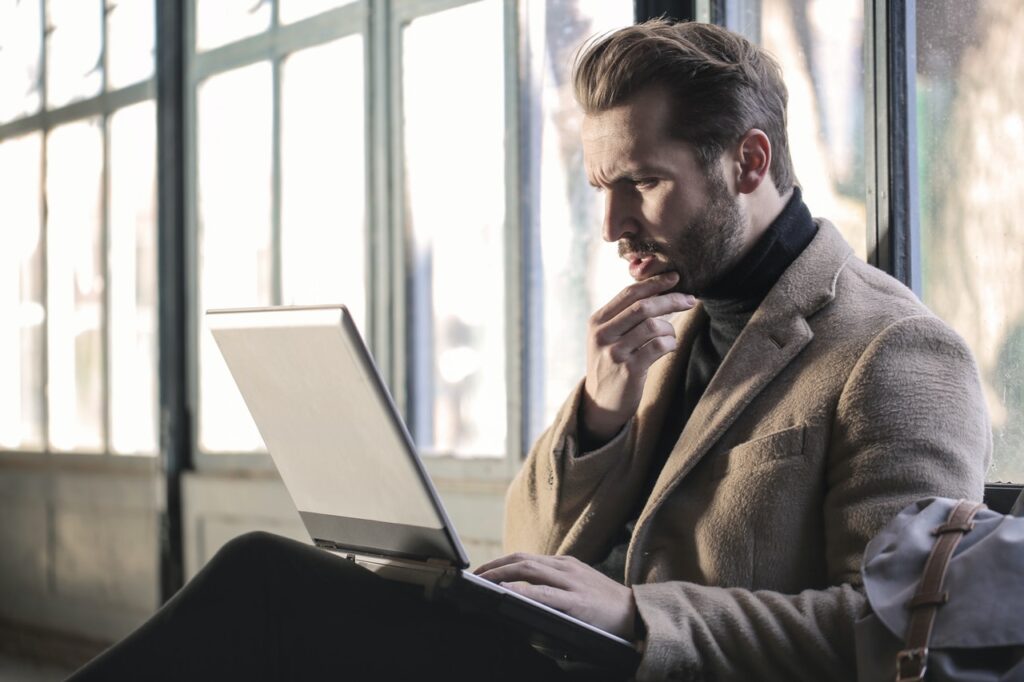 Doing the research on your own is a task that requires not only time but energy as well. Not to mention the risk of making a mistake you are exposed to. In order to make the safest decision, you will have to go through top movers in Miami reviews from various sources, compare estimates, and still rely on their honesty. Keep in mind that reviews can be fake, and estimates dishonest, as every company likes to present their main traits as the definition of 'trustworthy'.
Spotting the red flags
As you can see, finding a reliable and honest moving company is a tricky business. The moving industry is vast, and it keeps growing. Naturally, people who want to make a quick and easy profit will follow. Fraudulent movers are consistently becoming better at selling their services as reliable and genuine. As the people started seeing through their methods, so did these dishonest movers have to alter their approach, coming forth with more believable offers. Be that as it may, you are still able to miss most of them by being aware of the red flags we will not point out:
Moving estimates that are way below average. In the moving industry, just as in life, anything that is too good to be true most often is just that. Relocations are notorious for their price tags, and people are naturally easily seduced by low prices. And, fraudulent movers know this too well. They will pitch a much lower price than the other companies with competitive pricing, luring you in. If you take the bait, they can do anything from pilling hidden charges to holding your belongings hostage until you pay more. While tiny lettering is something you should always pay attention to before signing a contract, there is another way to save your budget and nerves. Simply steer clear from the estimates that are noticeably lower than the average.
Vague and unclear presentation, lacking important information. Every serious business knows and acknowledges the importance of proper presentation. As this is the first contact the potential customer will have, forming their impression, a professional company will put thought and care into their website. On the other hand, people who are in it for the wrong reasons will leave all the important things out. The physical address, phone number, and licensing number all need to be found with fair ease. You should also make sure to check on all of these, as fraudulent companies have a tendency of leaving just any address, and that can turn out to be some deserted location. In addition, pay attention to the way the movers present themselves over the phone. Dishonest movers will make sure to be as vague as possible, as covering their tracks is one of their tactics.
The contract you are presented with is confusing and lacks important information. Bill of Lading is a must in every long-distance relocation process. In addition, your contract must contain all the information regarding your move, listing all the services the movers will provide. It also ought to contain all the prices that correspond with the assistance provided.
Keep in mind that you are not all alone in the process of weeding out fraudulent movers. Apart from Verified Movers, you can also turn to the Better Business Bureau website. Also, don't forget to check the company's US DOT number. The Federal Motor Carrier Safety Administration has all the important information on their website, allowing you to double-check the movers' legitimacy.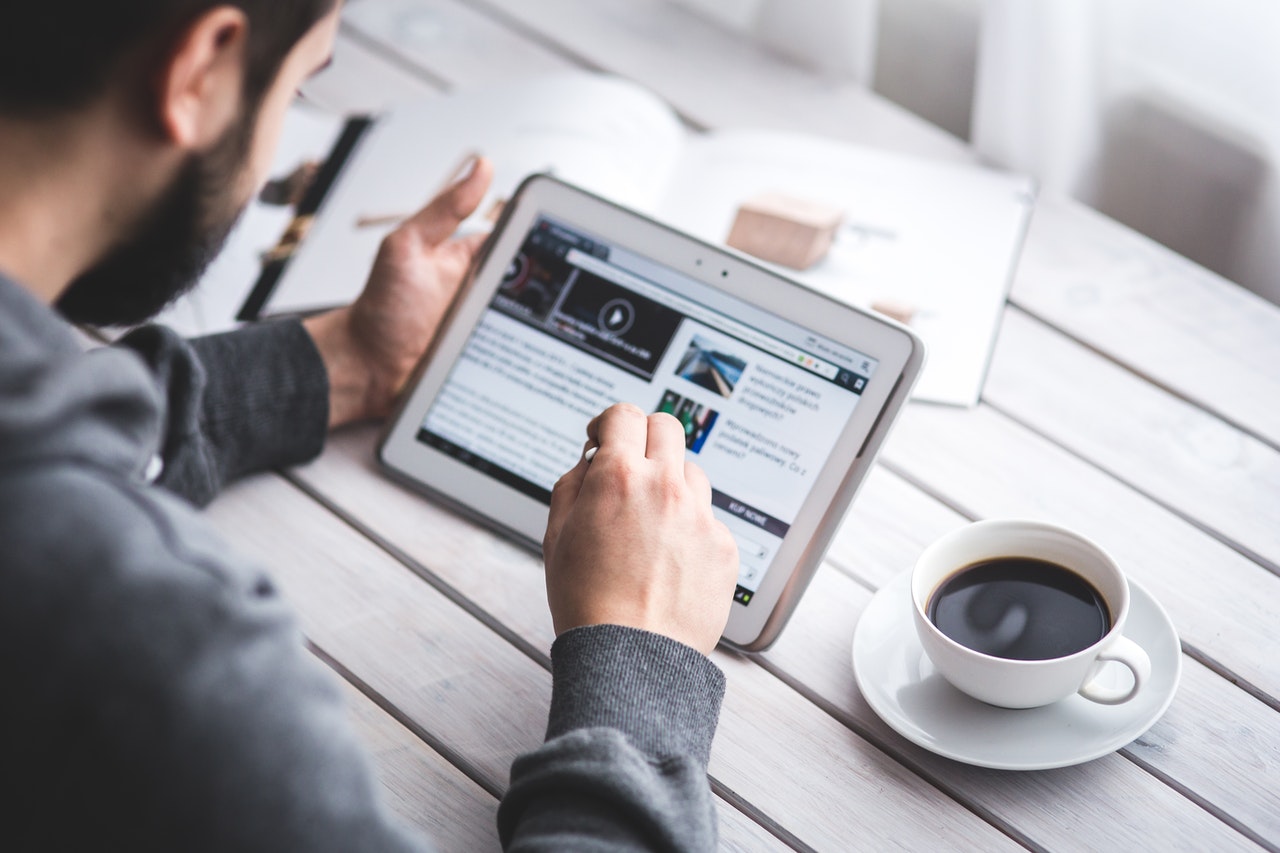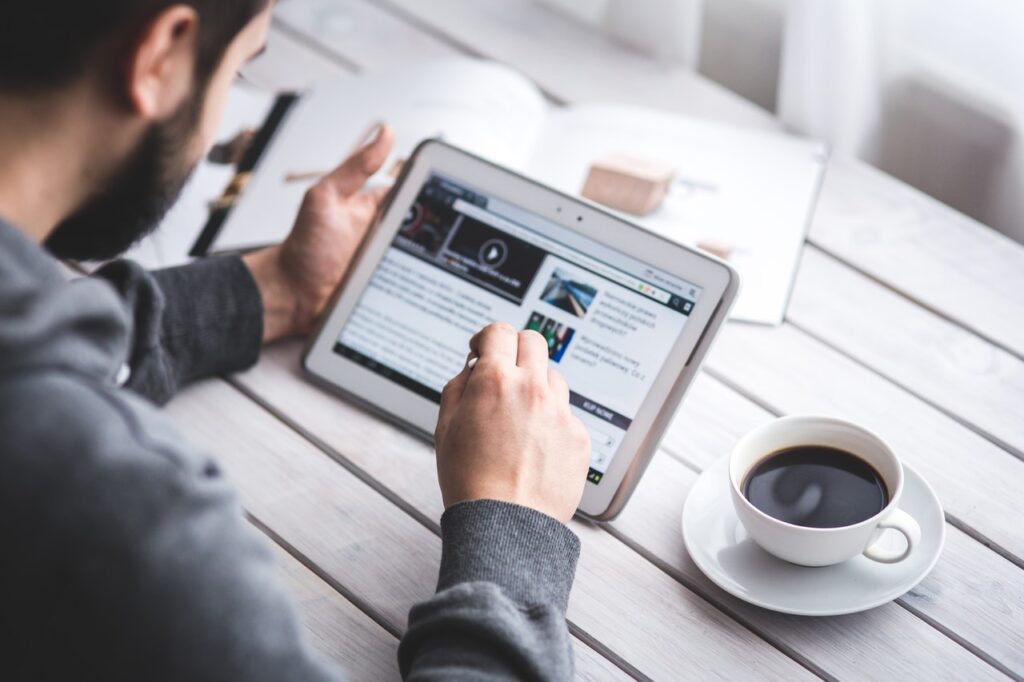 The way Verified Movers help
We realize just how arduous and stressful the process of finding reliable movers seems from this standpoint. After all, there is a lot at stake. Not to mention that the timing couldn't be worse, as moving is hectic enough as it is. However, as said, you are not all alone. There is a much quicker, simpler, and straightforward way to reach the top movers in Miami. A way that will spare you the worry about frauds, fake estimates, and disastrous service. Verified Movers has the goal of ensuring a smooth and stress-free relocation for everyone. And, since moving is complicated and strenuous enough as it is, we believe that the search for reliable movers does not have to be a part of it.
Verified Movers has a database containing the companies one can truly rely on, and keep their peace of mind. We made sure to spare you the trouble of doing the research yourself and instead gone through the trouble of checking the credibility of movers, including their professionalism and quality of service.
Our platform serves the purpose of shortening the time it takes to reach the movers you need. It is easy to navigate, user-friendly, and filled to the brim with quality moving companies in Miami, as well as the entire US. You will be able to find all the information you need in order to locate just the perfect moving company for you. And, if you have any additional questions, you can call the company directly, or reach out to us, and we will be happy to help.
Moving to Miami and Florida
The census bureau found that Florida enlarged its population by almost 250,000 residents in 2020. It is the second-most populous state in the country, only behind Texas. And the people who are not at all surprised are Miamians. However challenging and difficult, the past year has brought many business enforcements to Miami. Blackstone signed a lease for 41k square feet of office space in Downtown Miami, while tech leaders were publicly discussing relocating to Miami with Mayor Francis Suarez. In addition, Major Food Group, proprietors of the infamous Carbone in Manhattan, also announced 3 new restaurants in Miami, while the hedge fund managers continuing to move their offices to South Florida to be closer to their Palm Beach mansions.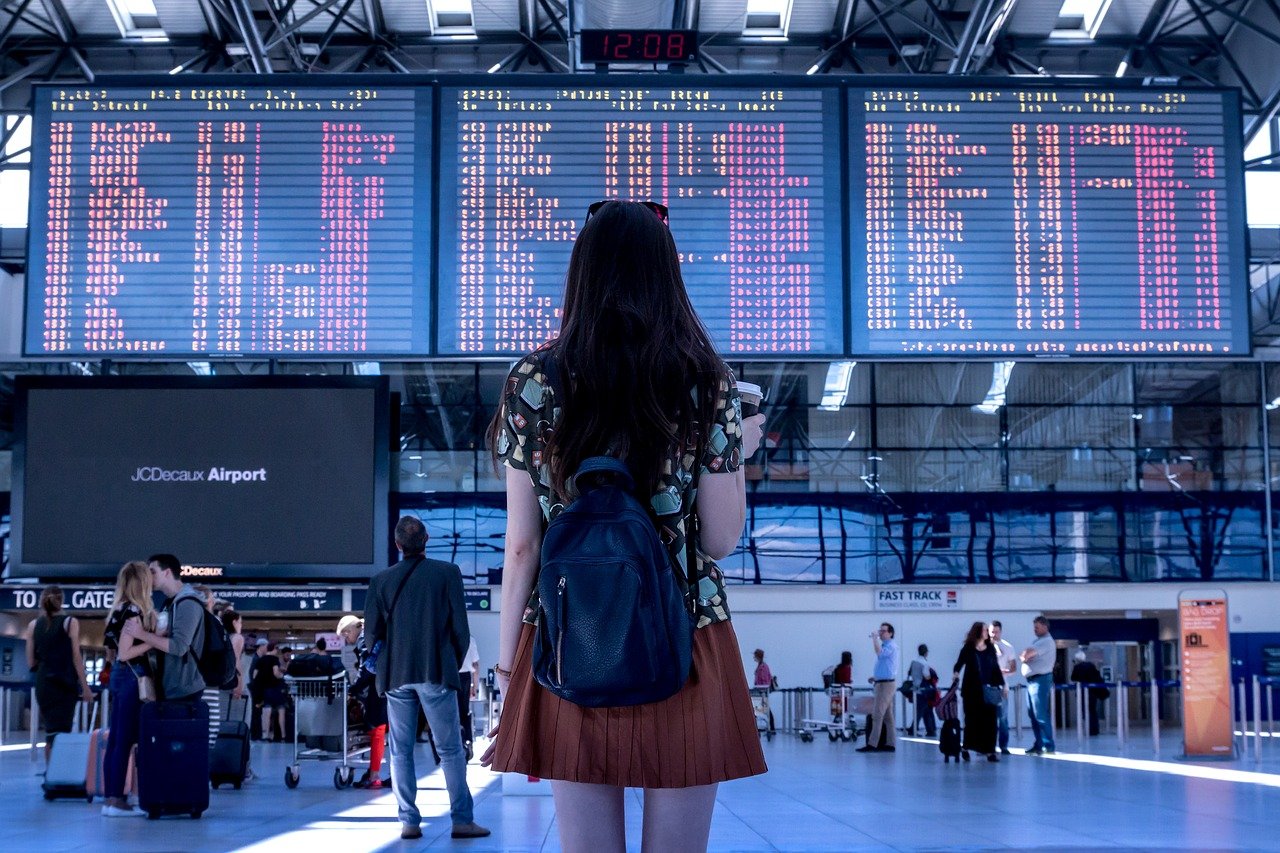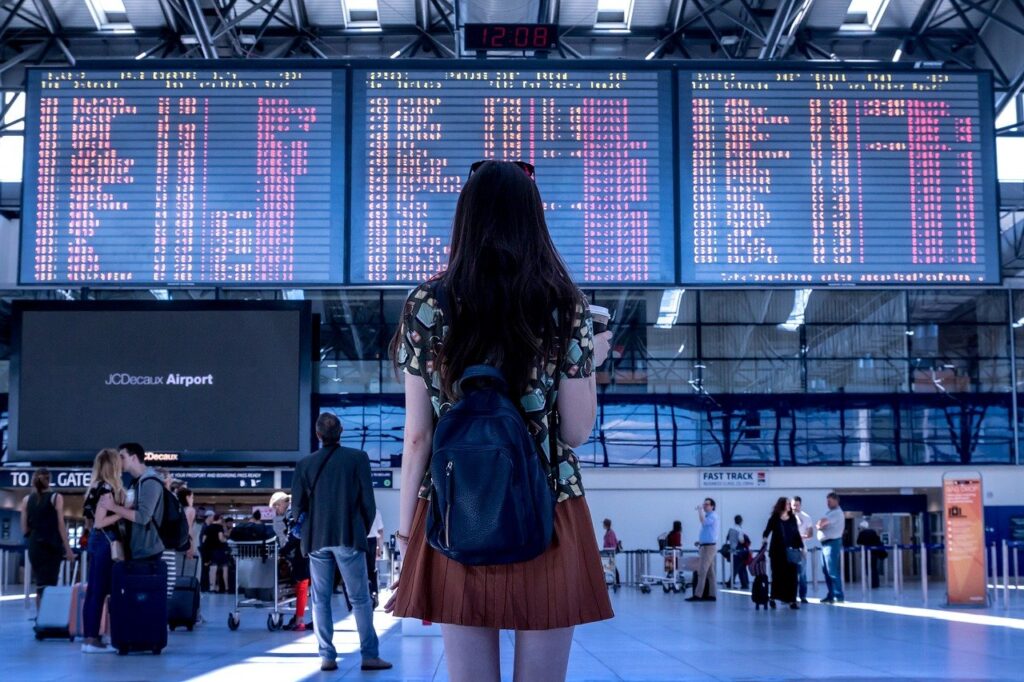 Be that as it may, not all the news from Miami has been this positive. Apart from issues concerning the seal level rise, and Covid-19, there is also income inequality. And, while on one hand, mass migration to a young, globally-connected city that is close to maturation sounds promising, it's not all roses. Especially when the other hand holds an existentially threatened coastal metropolis, having trillions of dollars of real estate on the line, paired with an affordability crisis for those that already residing in Miami.
Was this large migration a change for the better?
This massive migration has plenty of reasons behind it. Some of them include a lack of state income taxes, but also beautiful weather, and quality local culture and entertainment. Simply put, many have migrated only temporarily, due to the pandemic. However, Miami made them question whether the move ought to be a permanent decision for them and their business.
Miami earned the nickname of 'Magic City' due to its unprecedented population boom in the second half of the 20th century. Large migrations are not news to Miami. Howbeit, the city has health with them poorly in the past, building massive suburban sprawl that lacks proper infrastructure, commercial zoning, or public transportation. Subsequently, this has further lead to exacerbated issues of affordability, traffic, and crime.
If we were to listen to State Estimates, we can expect over 300,000 people to move to Miami-Dade County over the next decade. If Miami was to withstand a mass migration alongside sea level rise, it will justify its global city title.
Considering all the factors
When looking at the rise of Miami, and Florida residential numbers, one has to consider all the factors that preceded this change. While it is true that the states from which many new Floridians traditionally moved (New York and New Jersey) witnessed an accelerating population decline, not all of it is related to the rising housing costs. Pandemic-related factors are also to blame, so to speak. Simply put, people found that moving out of the densest parts of urban areas has a positive effect on their budget.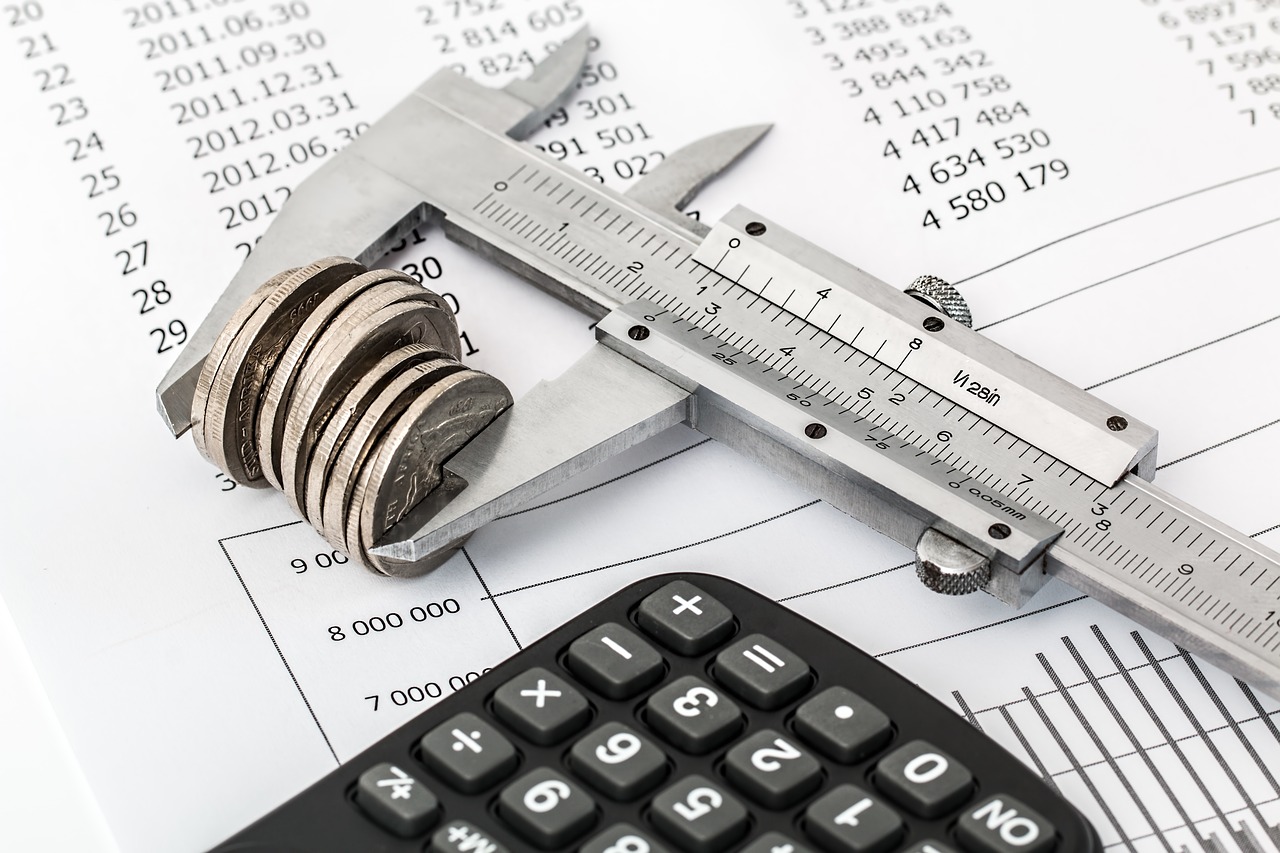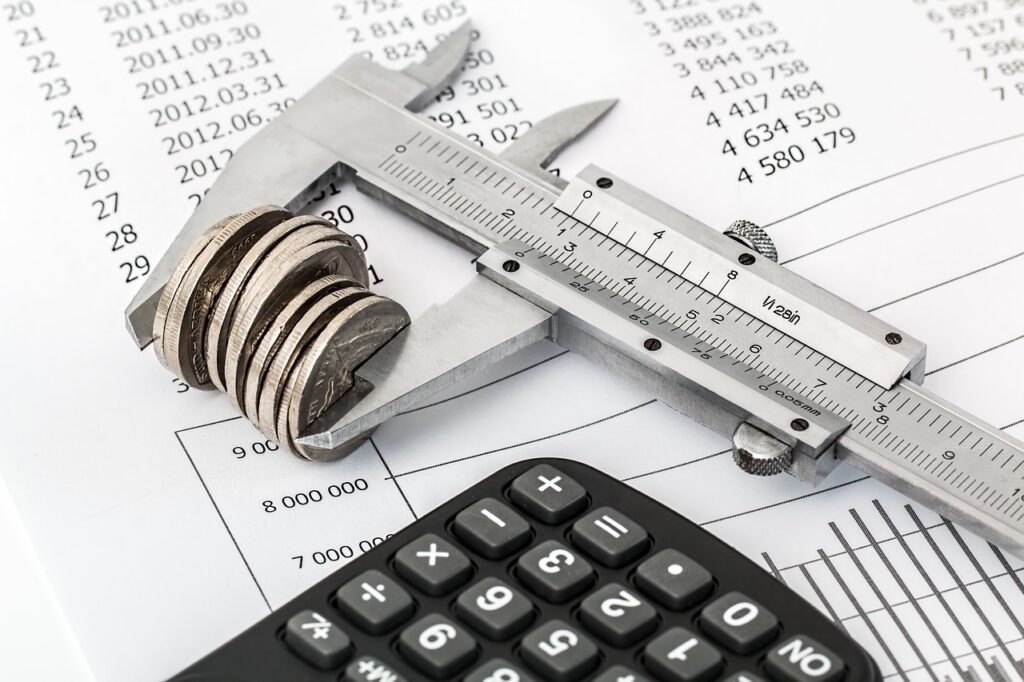 Who is moving to Miami?
Apart from the aforementioned big companies that have either already moved, or announced their relocation to Miami, many others have noticed the opportunities this metropolis offers. The benefits of moving here go beyond tax savings, even though there is plenty of money to be saved in that respect. After all, Florida is one of just seven states that do not levy state income tax, making Miami home to a pro-business structure.
The City of Miami has diversified its economy. It has significantly elevated its art and cultural institutions but also improved its educational institutions, and upgraded its airports and highways. Indeed, the city has changed a lot over the past two decades. So, who are the people who flock to the Magic City today, and where are they choosing to settle?
Downtown Miami is experiencing the biggest changes
This location has proven to be a favorite to many tech and finance companies that are relocating. Miami has held the title of having the fastest-growing major US downtown for the past two decades, according to certain research. The big influx of residents leads to new local museums, and cultural centers, restaurants, bars, and grocery stores. Downtown Miami and Brickell are distinct neighborhoods. However, both are part of the central business district, being close to work and shopping areas. As a matter of fact, Brickell has the largest concentration of banks in the Southeast, earning its nickname "the Wall Street of the South."
As Covid-19 made remote working commonplace, it has accelerated downtime Miami's growth. More companies have taken a fresh look at their locations. In addition, Miami offers tremendous advantages to relocation companies, some of which include low taxes, a business-friendly climate, and affordable real estate costs in comparison to other major cities. The city's continued growth is clearly visible for the long term through the population increase, the relocation of corporate companies, the increase in high-level jobs, and the higher wages.
South Florida investments
Apart from growth in job numbers, South Florida has also seen its infrastructure gets improved. Strong companies and ultra-high-net-worth individuals want their employees to have easy access to a top airport, but also recently improved highways and the best schools to send their children to. So, South Florida had to step up with cultural offerings, airports, highways, schools, and more. Many South Florida cities like Coral Gables and Doral, now offer Art in Public Places programs. Local museums have undergone massive renovations, some of them including the Norton Museum of Art in West Palm Beach.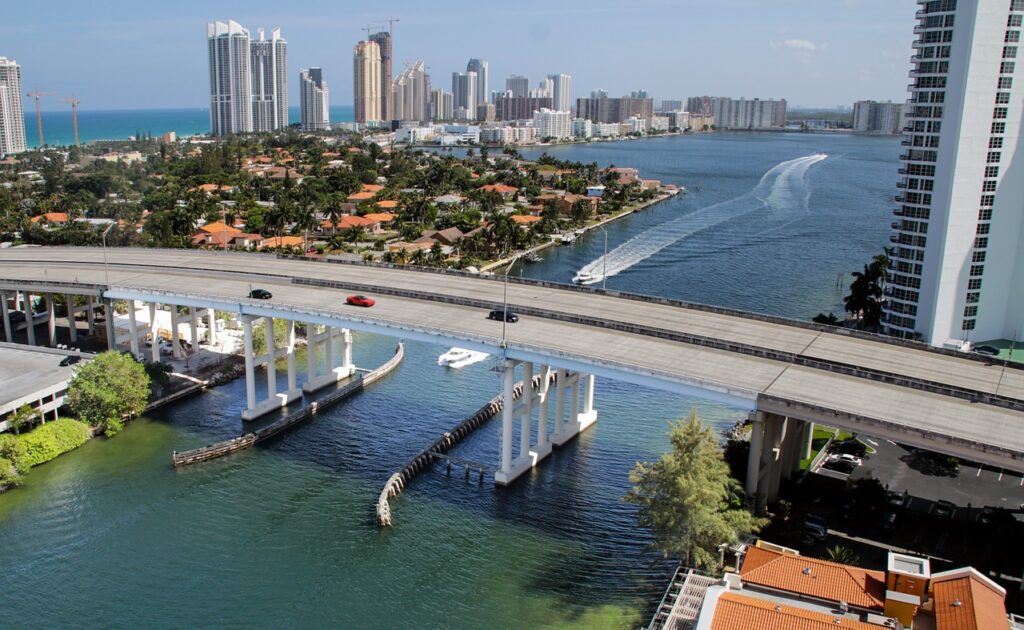 Miami Beach and Miami-Dade county also did their part, investing in an eye-opening $620 million makeover of the historic Miami Beach Convention Center. Miami itself is also home to Art Basel, the premise art show of the Americas. And, let us not forget the Wynwood Walls, which is the nation's first and only outdoor street museum. Out of every other city in the Southeast, Downtown Miami has the highest concentration of cultural institutions. Phillip and Patricia Frost Museum of Science and the Perez Art Museum Miami were built within the last decade, are within walking distance of each other.
Roads, airports, and schools
One great thing about moving to Miami and Florida is that South Florida's highways are always being improved. At this moment, three major highways are undergoing a massive project that will better connect communities within Miami. It will also redefine the skyline with a six-arch signature bridge.
When it comes to airports, Miami International Airport offers nonstop daily flights to 137 cities around the globe. It ranks as the third-busiest airport in the US for international passengers, while being the country's first international cargo handler. Miami International Airport unveiled a new North terminal for passengers in 2014 after a $2.95 billion renovation project and is now undergoing another $5 billion capital improvement program. The latter ought to modernize and expand facilities, improve amenities and enhance the customer experience. Four other airports in the country are also in the plans for expansion.
Addressing the K-12 public school system, Miami is led by Alberto M. Carvalho, one of the nation's top superintendents. During his tenure, the district has received state and even national recognition, praising the unprecedented increases in student achievement and graduation rates. South Florida Colleges and universities showed that they can provide the top talent for local companies. The latter has, naturally, resulted in graduates staying in Miami, rather than leaving South Florida for jobs. As higher-paying tech and finance jobs are becoming more available, the young workforce is eager to stay and work from their home city.
Business blooms as Miami offer low taxes
Stable, high-paid jobs will always have an alluring effect, causing migrations to the city in question. However, it is the absence of a personal state income tax that will encourage those same high-paid jobs to get open. This is exactly why many developers, businesses, and residents decided to call South Florida their home. Federal tax changes also do a great job in encouraging more relocations to South Florida from those more expensive real estate markets. Federal tax reform sets a deduction cap for income, sales, and property taxes at $10,000. This new cap dating back from 2018 is leading more residents of states with higher property values and high state income tax to purchase properties in states such as Florida, as it has no state income tax and a pro-business tax structure. As you can deduce, business dollars go a lot further in Florida, considering the state's tax advantages, tax exemptions, and lack of personal income tax.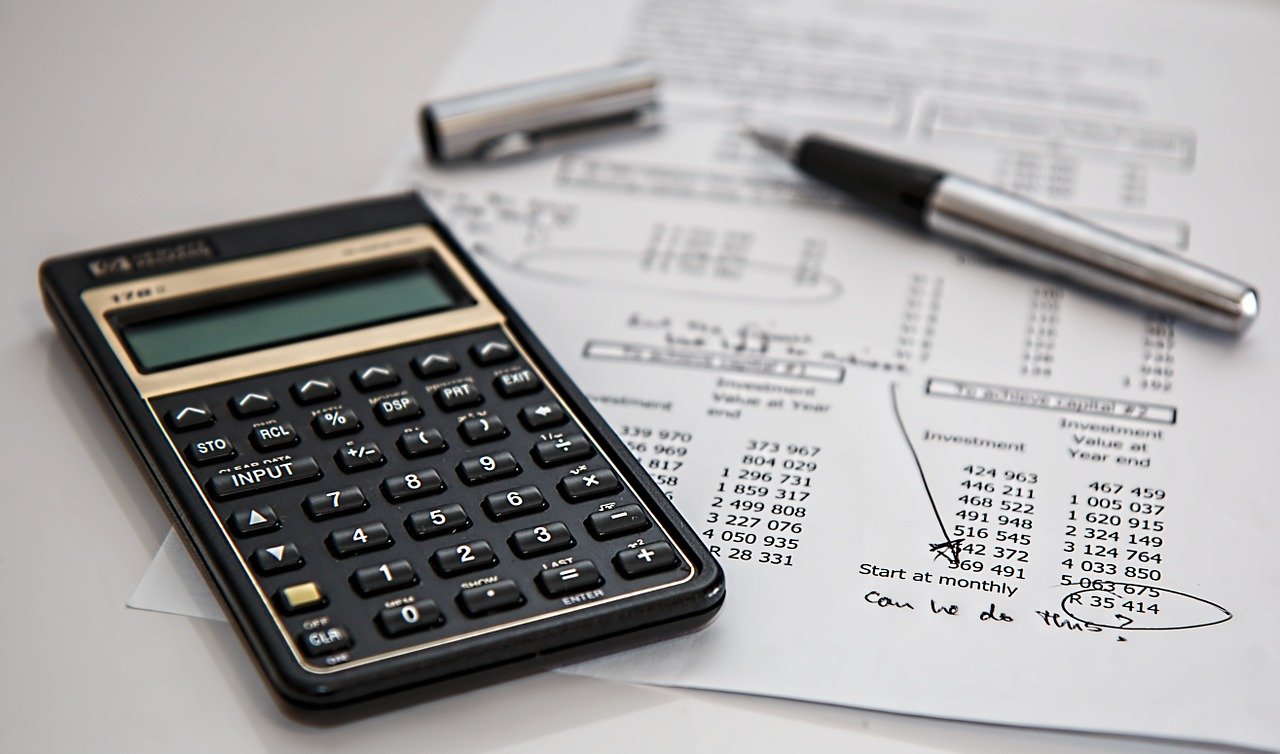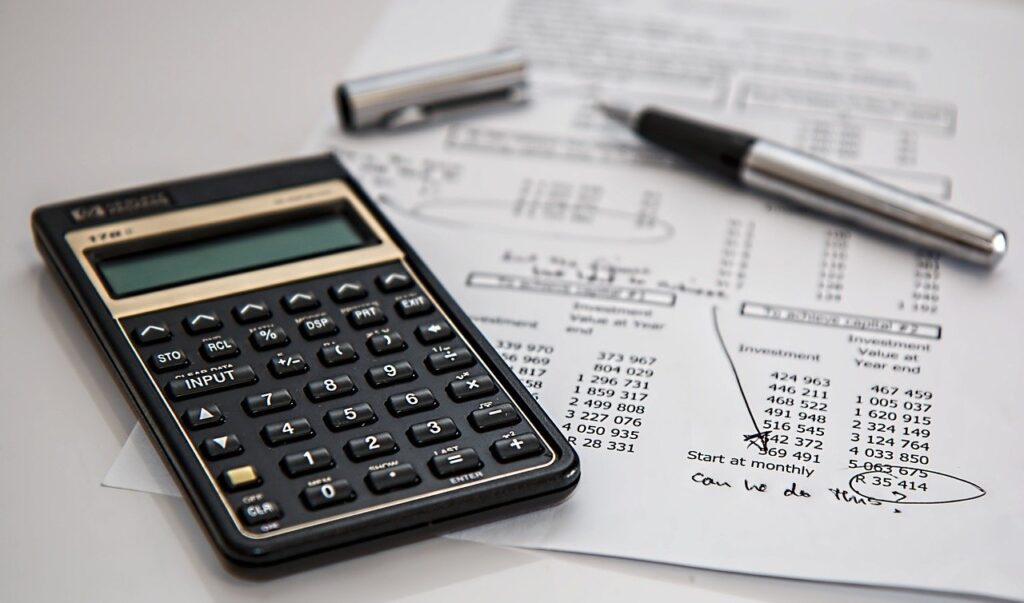 Miami is becoming the startup destination
The global shift to remote work made us all understand how talent and entrepreneurship have no geographical boundaries. It is in this that the companies saw the opportunity for long-term cost savings in an otherwise low-tax environment. And let us not forget the buzz created by the Mayor of Miami, who has been integral in accelerating Miami's recent tech growth. His connections with top tech executives such as Tesla CEO Elon Musk, Twitter CEO Jack Dorsey, former Google CEO Eric Schmidt, and the chair of Palantir, Peter Thiel did not go unnoticed by the media. It is these discussions and recent relocations that prove Miami is becoming the startup destination. It is also an attractive investment market for entrepreneurship opportunities.
In spite of COVID-19, Miami remains one of the top choices in 2022 for Americans on the move
The pandemic of COVID-19 has affected moving trends a lot. The focus shifted to finding affordable places to live. Of course, some people who were forced to work remotely have moved to their home cities, leaving big cities and their high prices. How did this affect Miami? Well, at first glance, it didn't affect it much. Miami was, and in 2022 still is, one of the most desired moving destinations. The prediction we mentioned before, stating that 300,000 people will move to Miami-Dade County over the next decade remains present.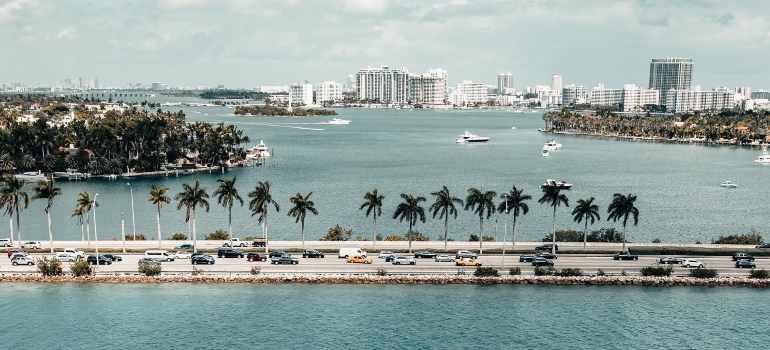 For all the reasons we mentioned above, Miami will be popular in the years to come as well. But, let's take a look at the past year for example. While the fact Miami keeps positive moving trends, they slightly declined in 2021. During 2021, Miami had 1.21 inbound relocations per 1 outbound. A slight decline is normal considering the major change in moving trends, and this is not something that should worry Miami. 2022 has even brought a spike to those numbers because the residents who left Miami to work remotely are now coming back.
To be fair, there are some people who moved to Miami temporarily and now they're coming back to their cities, with New York City being the first example that comes to mind. However, these numbers are negligible and they are like a drop in a bucket in terms of Miami's moving trends. Magic City remains one of the top destinations in 2022, and if we can draw any conclusions based on current moving trends, Miami won't go out of fashion in the near future.
Miami is one of the favorite choices for people who are leaving the biggest cities in the USA
If the movers from other states, most notably their biggest cities, weren't so keen on relocating to Miami, we would be having a completely different discussion. But, luckily for Miami, that's not the case. First of all, let's take a look at 10 cities that are sending the most people to Magic City on a yearly basis.
New York City, NY
Orlando, FL
Boston, MA
Tampa, FL
Port St. Lucie, FL
Atlanta, GA
Chicago, IL
Jacksonville, FL
Washington D.C.
Los Angeles, CA
Right away we can see that there are only 4 Floridian cities in the top 10, which is usually not the case. New York City, or to be precise, people who are leaving it are the biggest reason for Miami's unstoppable growth. Even with Magic City becoming really expensive, especially in terms of real estate, there's still a long way to go until it reaches NY's and LA's heights. During the second year of the pandemic, 2021, 30.000 New Yorkers moved to Florida, and more than half of them went to Miami. Magic City remains the go-to destination, offering people of NYC, LA, Washington, etc., similar quality of life that they had at lower prices. However, this is not the case with Floridians.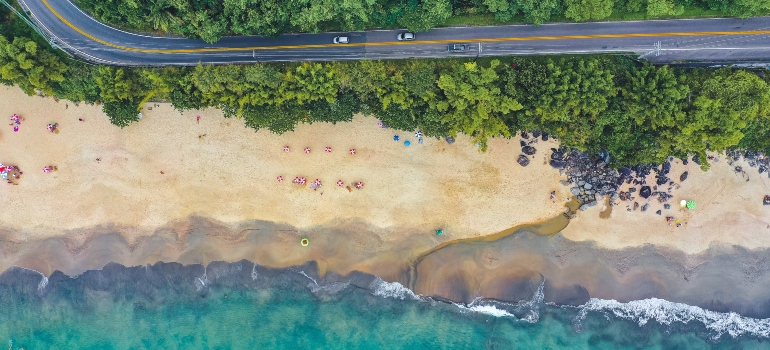 Ever since the pandemic started, the number of Floridians moving to Miami drastically fell
During the second half of the last decade, Miami was already becoming really difficult to afford. So, even then, Floridians slowly started losing interest in Magic City, simply because the transition from other cities in the Sunshine State to Miami became too big of a change, especially in terms of finances. Now, we have an unorthodox situation where people from other states are racing toward one city, but people who are from the same state that the city is in are avoiding it. That's exactly why we said that if it weren't for cities that are out of state, we would be having a different discussion. Miami is actually losing residents to every other major city in the Sunshine State.
On one hand, we have people who find it difficult to break the bank and move to Miami. And, on the other hand, there are a lot of Miamians who find it hard to afford Magic City for much longer, so they're moving to, mostly, Jacksonville, Orlando, and Tampa. Although top movers in Miami have been busy since there were more than 40.000 people left Miami in 2021, and the majority of them belonged to this group we mentioned, that was nowhere near enough to change Miami's net migration from positive to negative.
Homebuyers are looking to relocate to Miami in 2022
Another unorthodox situation with Miami is that the homebuyers are looking to move to Miami, even though the real estate in the city is among the most expensive ones in Florida, and the Southeast part of the United States in general. As of 2022, the median home price in Miami managed to climb up to $570,000. And, yet people are moving because they find these prices appealing. But, here is the catch. Once again, those are movers from cities like NYC, San Francisco, LA, and even Seattle. In these cities, the median home price is either slightly less or in some cases even more, than $1M. Now, in spite of Miami's real estate market skyrocketing, prices are not even close to the ones in the cities we mentioned.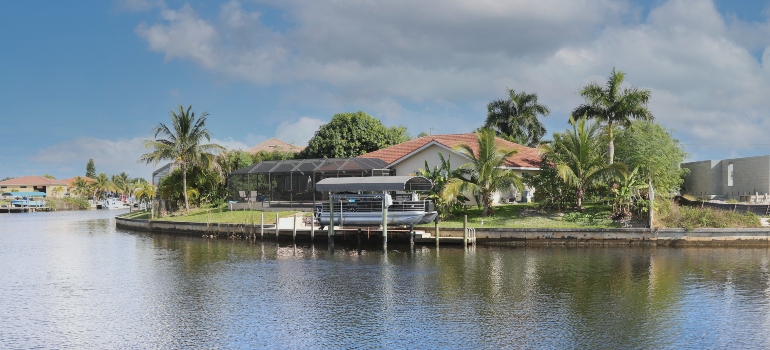 So, as homebuyers are slowly turning away from these cities, they see Miami as an opportunity to make an investment. And, an even better thing for them, is that the real estate market in Magic City has finally cooled down a bit. Prices are remaining intact, but this will only be temporary, and people are taking advantage of this opportunity to make an investment before the next wave of price rises strikes. It won't surprise you that New York City is Miami's largest feeder market, considering that over 20,000 New Yorkers moved to Miami between 2020 and 2022.
Are people in the US moving on their own, or with the help of professional movers?
As a direct consequence of the financial crisis and recession in the US, people tend to opt for a DIY move more often. However, even with the people choosing to take on the hardship of the relocation on their own, full-service moving companies, freight companies, and container moving companies still take care of around 650,000 relocations annually. In comparison, around 1 million moves happen as a DIY project (including the ones with rented moving trucks).
Howbeit, we feel obliged to make a certain distinction here. Namely, even the people who opt for a DIY move, rely on some assistance. As relocations are complex and often unpredictable, they become virtually impossible for an individual to complete single-handedly. Tasks that include furniture disassembly, bulky furniture moving, piano transportation, and such are challenging even for a group of people. Especially when you consider that there is 'the right way to handle all of these. Handling furniture incorrectly can lead to damages to your possessions, not to mention minor or major injuries. With that in mind, DIY moves are more often than not completed with some sort of professional assistance.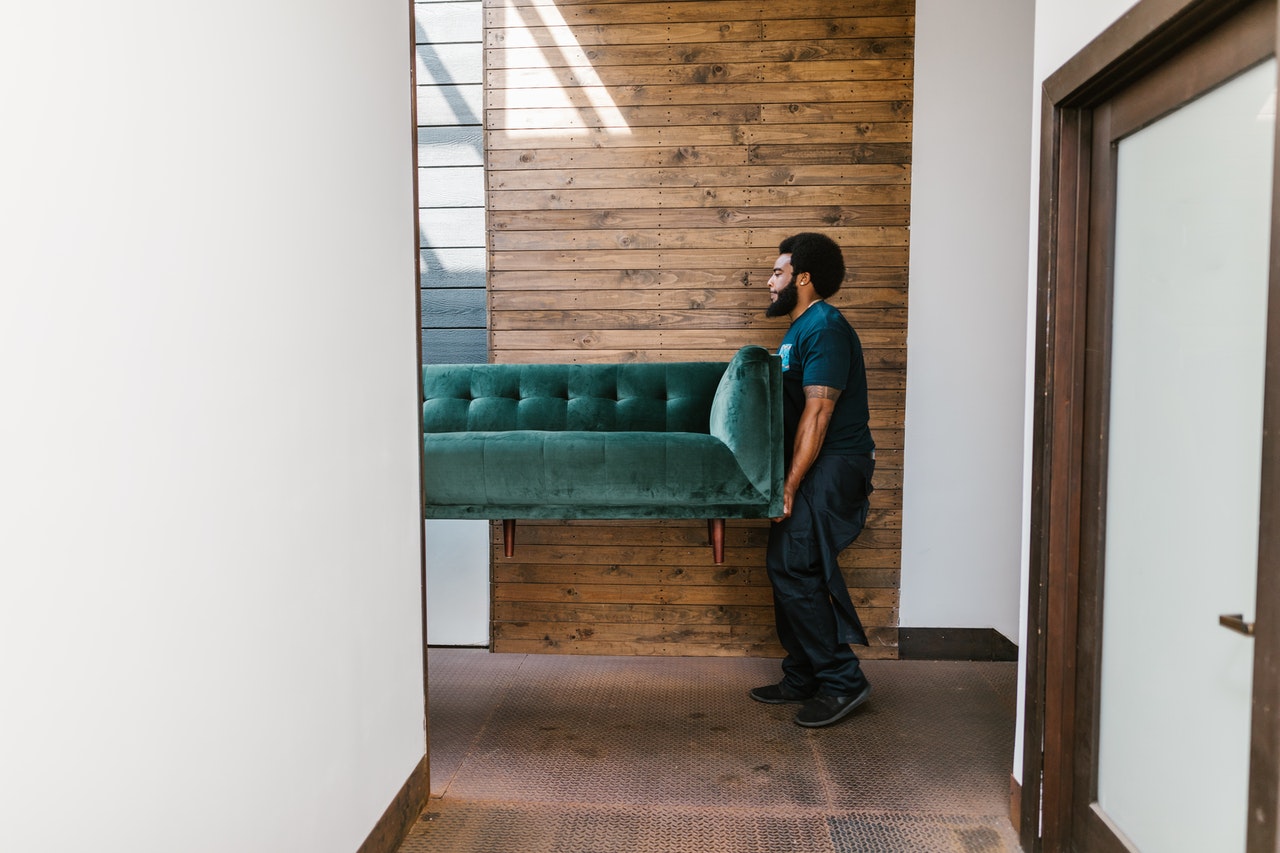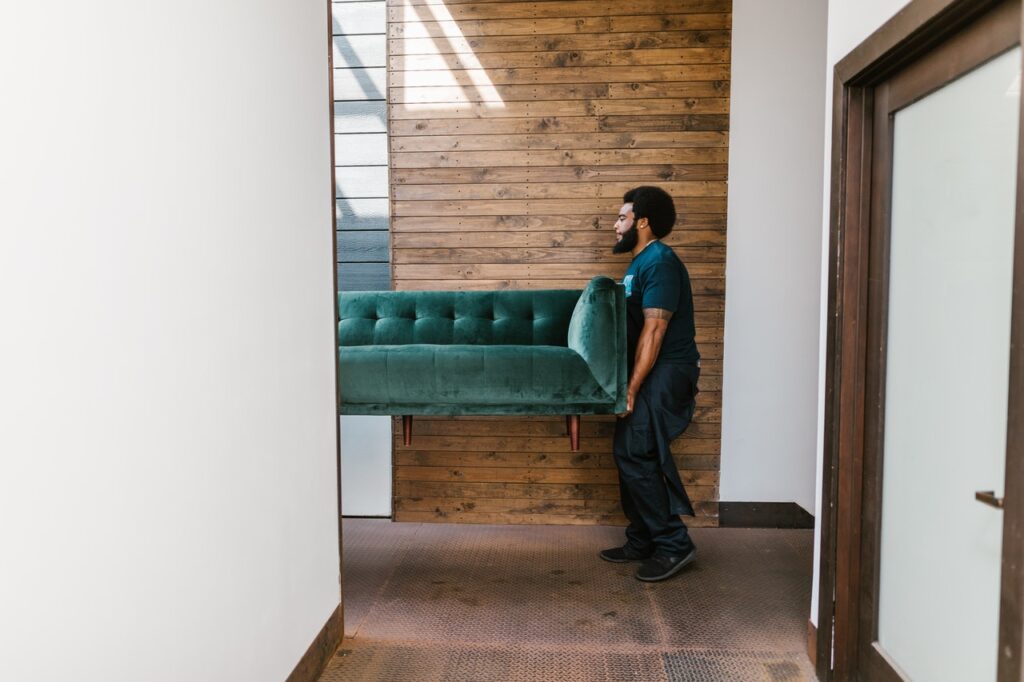 Luckily, professional moving assistance is not that hard, nor expensive to come by. Verified Movers has made sure of that. Our database includes companies that not only offer reliable and experienced service, but also competitive rates that will not take a big toll on your budget. As relocations are in the vast majority of cases a change for the better, we believe that the process itself ought to be enjoyable. And, in that regard, professional assistance is something to consider allocating a budget for, as experienced movers take the stress out of moving.
That being said, we will acknowledge the fact that moving services do come at a price some find rather high. With that in mind, we would like to suggest some methods with which you can lower the price of your move. While some are large and others smaller, once added up, all of these tips can make quite the difference in the final price of your relocation.
Tips on lowering the price of your relocation
One of the first things to consider when intending on lowering the price of your move is to plan your relocation during the off-season. The Peak moving season lasts from the beginning of April till the end of September. So, if you have the luxury of doing so, it would be smart to book your movers for any other time period. With that said, January is the cheapest month to move. Going even further down the rabbit hole, so to speak, you can choose to move during the workdays, as weekends often tend to be more expensive when it comes to relocations. In certain cases, the time of day you pick for your move can have an effect on the final price. So, make sure to ask your movers about these details.
Another thing to take into consideration is the fact that you don't have to hire movers for the full-package service. You can let the best movers in Miami take care only of the tasks you are particularly struggling with. Perhaps you need assistance only with the loading and unloading part of your move. Or, you would rather let your movers take care of the transportation process, while you handle the rest. These are all options worth considering.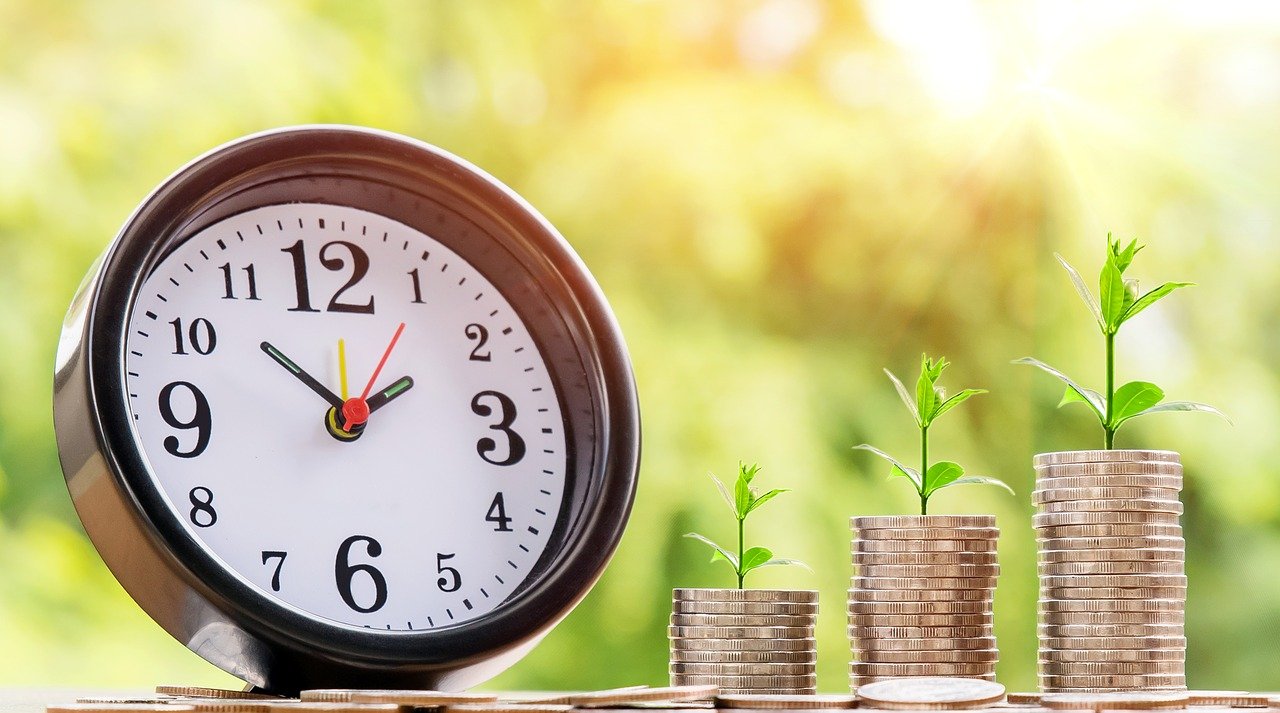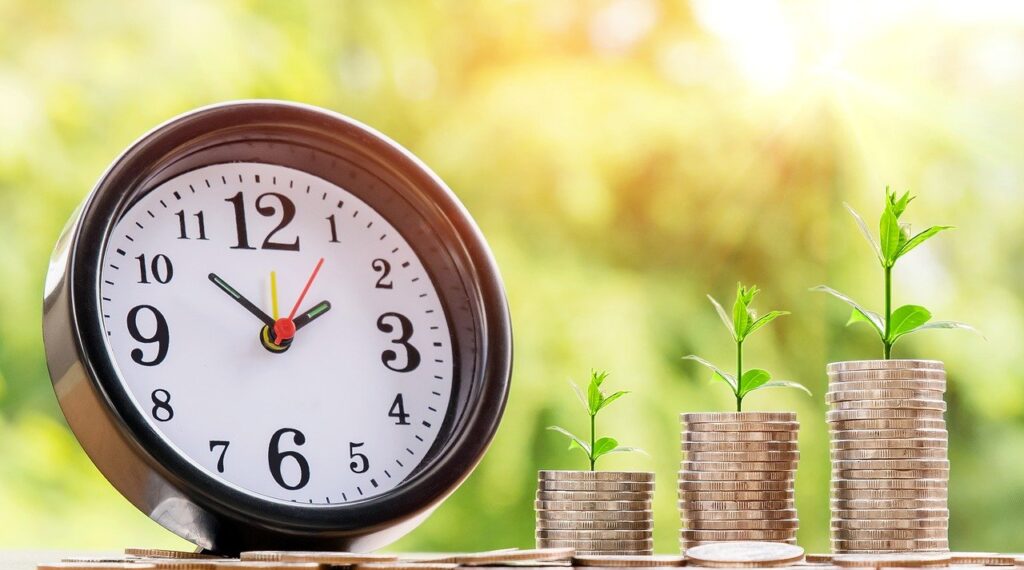 The smaller the shipment, the cheaper the move
Still, the biggest factor that will affect the final cost of your move is the size of your shipment. It all comes down to basic math. The fewer items you decide to move, the lower the cost of your move will be. And this golden rule applies to both DIY and moves with professional assistance. Fewer things being moved result in fewer boxes, fewer trips back and forth, and less time spent on coordinating and handling it all. That is why we strongly advise that you declutter your home or office before the move.
Purging your place out of all the redundancies has multiple advantages to it. Apart from lowering the cost of your move, it will make your new place that much more pleasant and comfortable. Being surrounded only with the things you truly need and cherish can only have a positive effect on your living and working conditions. And, moving is a great opportunity to make that selection. As for the things you no longer need, consider donating or selling them, proving they are in decent condition.
Miami real estate market
Since the beginning of 2021, the rental market in Miami became extremely tight, with the prices having been increased significantly. Due to the mass migrations to Miami, the rental market is faced with extremely low inventory, especially when it comes to single-family homes. Consequently, properties are now being rented for a premium, and even more so in the sales market. Many relocating families have, thus, ended up buying a property as this makes more sense financially. So, if you are looking for a rental home in the areas close to Miami's best schools, be prepared to experience a severe lack of inventory. However, if you are in the condo market, you will notice that we have reached the bottom prices of this cycle, making buying even more alluring.
The reason behind the Miami housing market boom is pent-up demand, and low mortgage rates. And the latter stubbornly continue to fuel real estate transactions in 2021. According to the MIAMI Association of Realtors (MIAMI) and the Multiple Listing Service (MLS) system, Miami-Dade County totals home sales posted a double-digit increase for the sixth consecutive month in February this year. After all, once you pair strong demand with limited supply, it will continuously drive price appreciation in Miami-Dade. So much so that February 2021 was the 111th consecutive month of home price appreciation in this region.
A healthy balance of buyers and sellers in the market
Months supply of inventory for single-family homes decreased 49.1% to 2.8 months. This indicates a seller's market. On the other hand, inventory for existing condominiums decreased 19% to 10.2 months, indicates a buyer's market. Lastly, if inventory levels are around 6.5 months, a balanced housing market is reached. Per Realtor.com, the City of Miami is a balanced real estate market. This indicates that there is a healthy balance between buyers and sellers in the market. Apart from that, it also means that the Miami housing market is closer to a steady-state position than on the decline. The median list price of homes in Miami in February 2021 was $398k, trending up 4.9% year-over-year.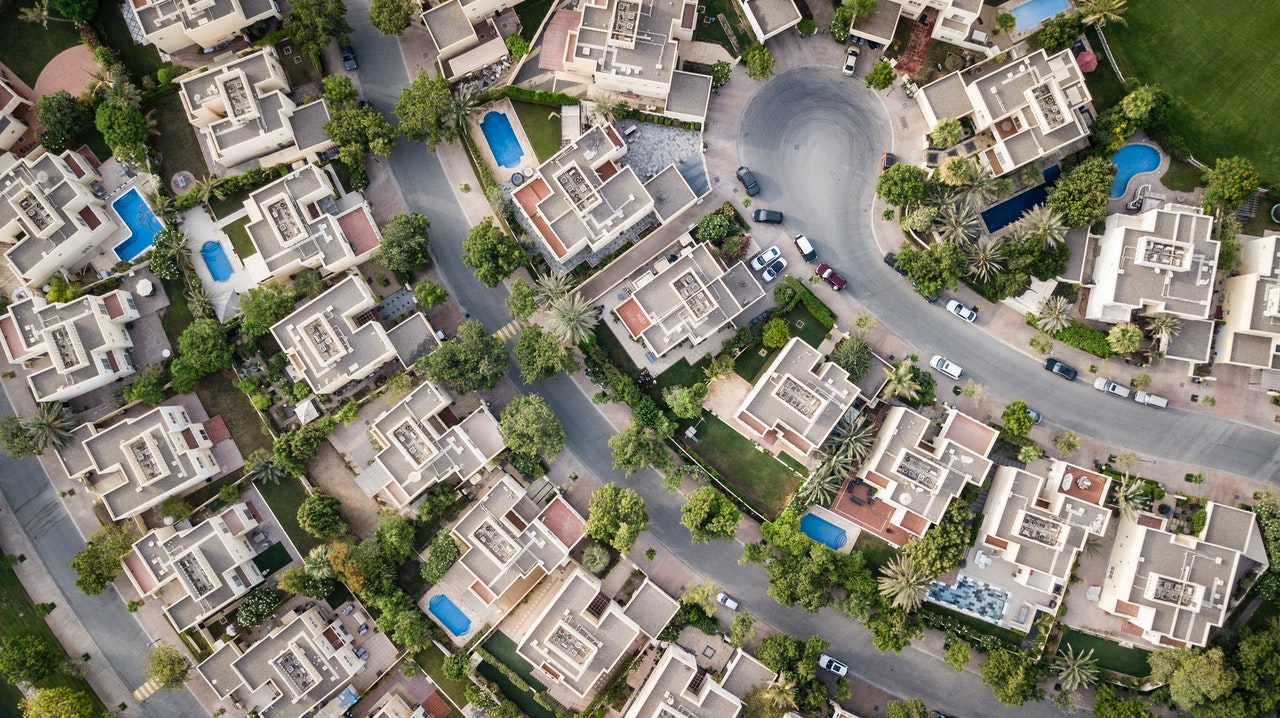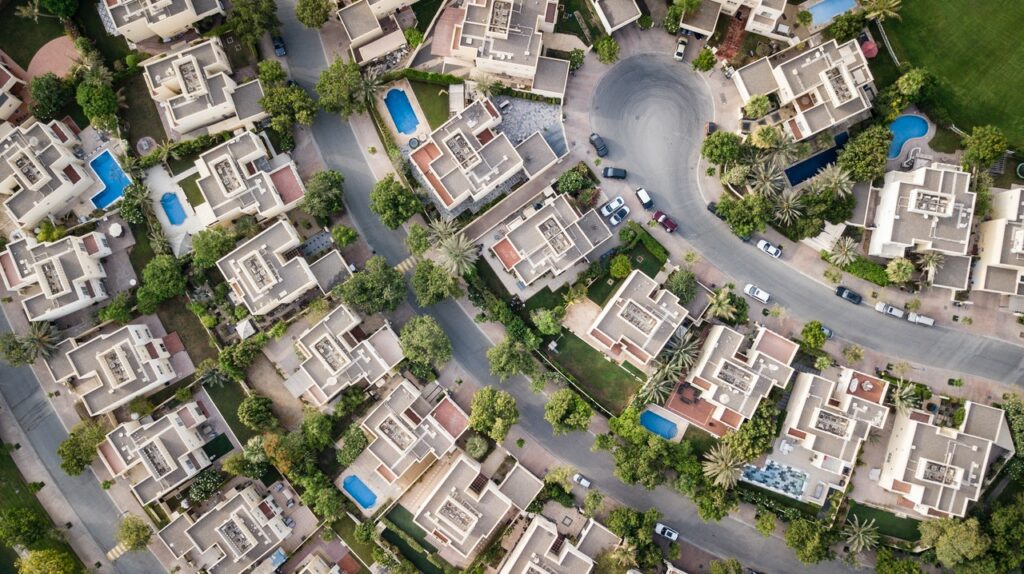 While the median sale price was $355k, the sale-to-List Price Ratio was 97.33%. This indicates that homes in Miami sold 2.67% below the asking price on average. In an ideal situation, a buyer would favor a sale to ask price ratio that is closer to 90%. A seller on the other hand would always prefer scenarios that can yield a ratio of 100%, if not higher.
Redfin, a discount real estate brokerage, gives the Miami area a score of 19 out of 100, as they find it not very competitive. Multiple offers are considered rare. The average property takes more than two months to sell for 4% below its listing price.
Predictions for 2021-2022
As Zillow recorded price trends over the past few years, we will take a look at their statistics. Since 2012, the median home price in Miami has appreciated by nearly 92%, while the typical value of homes in Miami is $396,659. Naturally, this number is seasonally adjusted, and solely includes the middle price tier of homes. Over the past year, Miami's home values have gone up 6.5%.
In the past year, Miami appreciation rates are continuously ranking as some of the highest in America, at 5.03%. This is higher than appreciation rates in 72.05% of the cities and towns in the US. Miami appreciation rates in the latest quarter were at 1.12%, and this equates to an annual appreciation rate of 4.56%. All these values corroborate Zillow's positive forecast for Miami's housing market.
Mortgage rates remaining low means good news for sellers, as it will continue to bolster the home buying activity, pulling the home prices up. Now is the opportune time to put Miami homes up for sale, and these numbers back up the claim:
The middle price tier of homes in Florida is $273,094. Home values have gone up 9.3% over the past 12 months, and will only continue to do so in the following period.
Miami-Fort Lauderdale-West Palm Beach Metro home values have risen 7.8% over the past year, with predictions claiming they will rise 9.4% in the next twelve months.
Miami-Dade County home values have gone up 7.2% over the past year. They will continue to rise in the next twelve months due to the supply-demand imbalance.
Palm Beach County home values have gone up 7.8% over the past year and will continue going up in the next twelve months due to the supply-demand imbalance.
Broward County home values have risen 8.7% over the past twelve months and will continue to rise in the next year due to the supply-demand imbalance.
Speaking in concrete numbers, predictions say that home values in Miami-Fort Lauderdale-West Palm Beach Metro will be $357k, in Miami-Dade County $348k, Palm Beach County $318, and $304 in Broward County.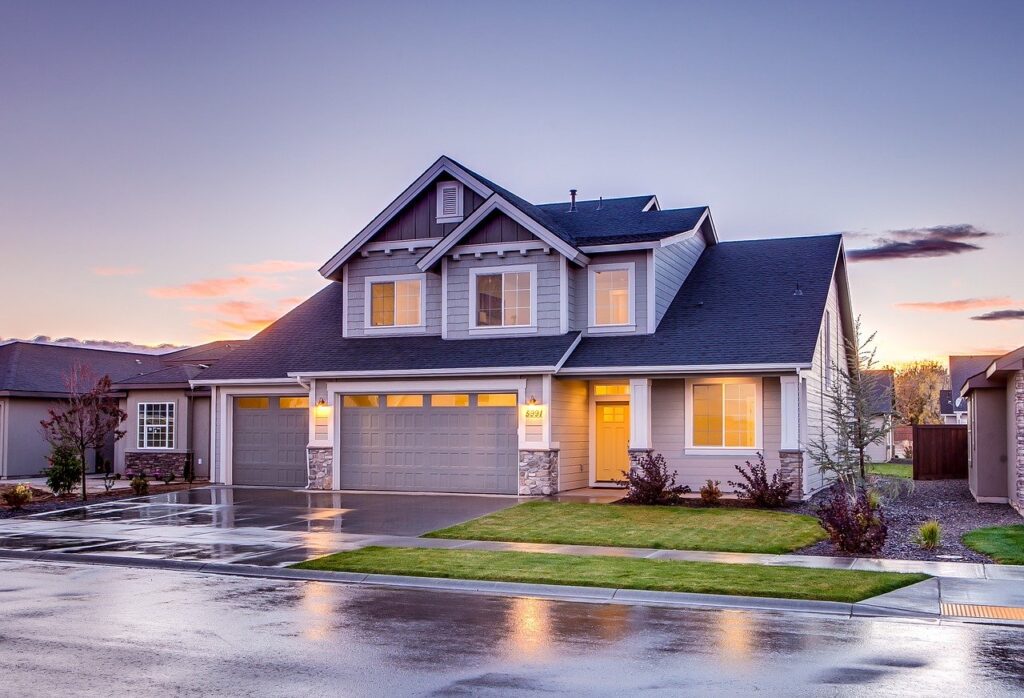 What happens next?
As the probability of Miami home prices rising is rather high, one has to wonder whether this will be a good thing. And that, of course, depends on which side of the fence you are on. That is to say, whether you are a buyer or a seller. While some economists find that homes in Florida are overpriced by 20%, this is no cause for alarm. Even with the coronavirus crisis, the South Florida housing market is not likely to crash. For one, the Miami housing market was 60 percent overpriced during the 2008-2009 housing market collapse, making these 20% rather easy to correct.
In addition, the area offers stronger average incomes than it did during that time. More people are now able to afford their homes. And let us not forget that low-interest rates will bolster the real estate market. This means that many people will be able to refinance their home loans assuming they aren't taking loan forbearance. What's more, the greater Miami metro area is in a stronger position than it was in the last financial crisis.
Renters vs buyers
Another factor to consider is the massive rental market in the Miami area. More than two-thirds of people in the area are renters, as compared to roughly two-thirds of Americans who own their homes. As you can imagine, this creates massive pent-up demand for local real estate. That is why we can expect the South Florida housing market to be bolstered by aspiring homeowners with jobs to take advantage of declining real estate prices.
It is the high rent and low home price that makes people opt for the latter. The average monthly rent in Miami is $2400, and $2000 in the Miami suburbs. Those who can land a home for that monthly payment and afford it will, naturally, take it. This is why homes in the 300k- to 400k range are a seller's market. There hasn't been much inventory growth in this price range, and this includes the median price point for homes in the Miami real estate market. Simply put, the builders were too busy building apartment buildings, condos, and luxury homes instead.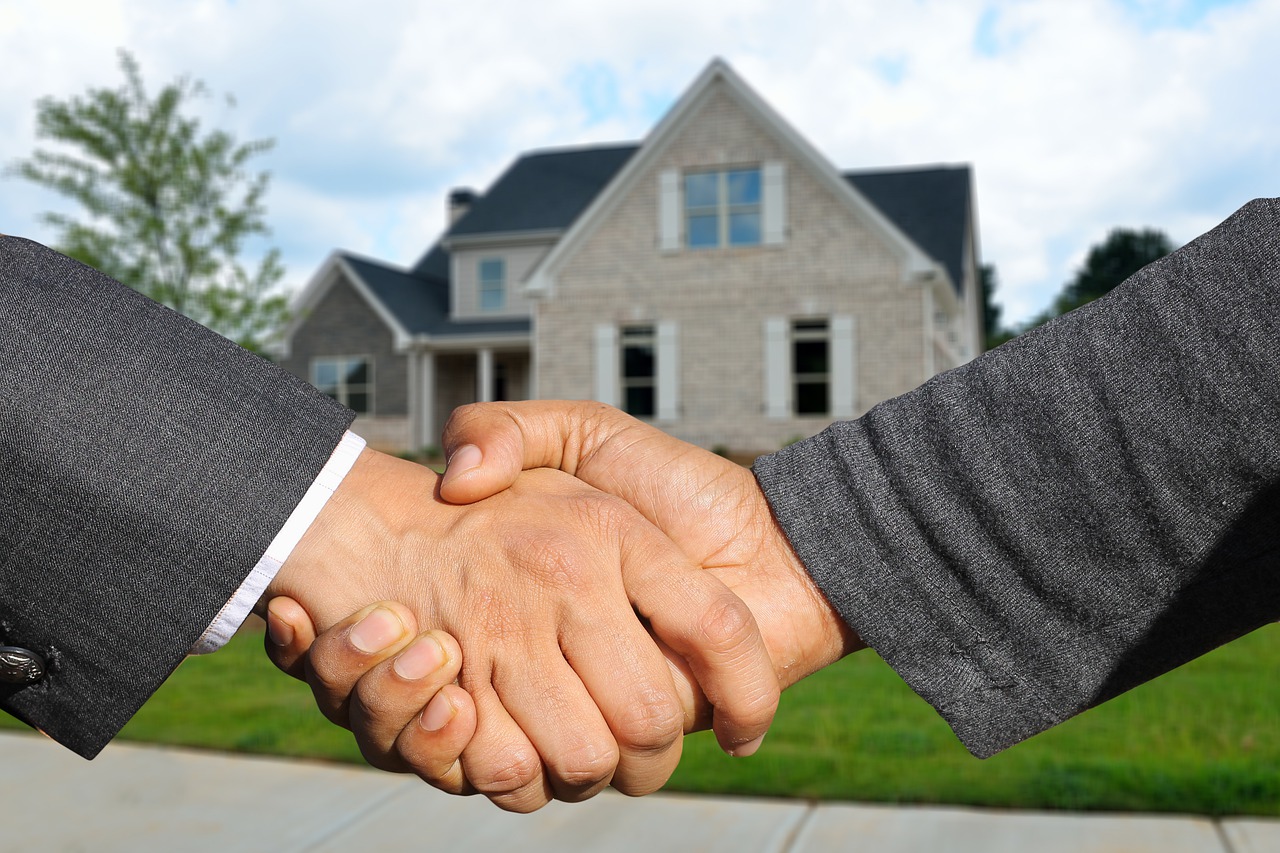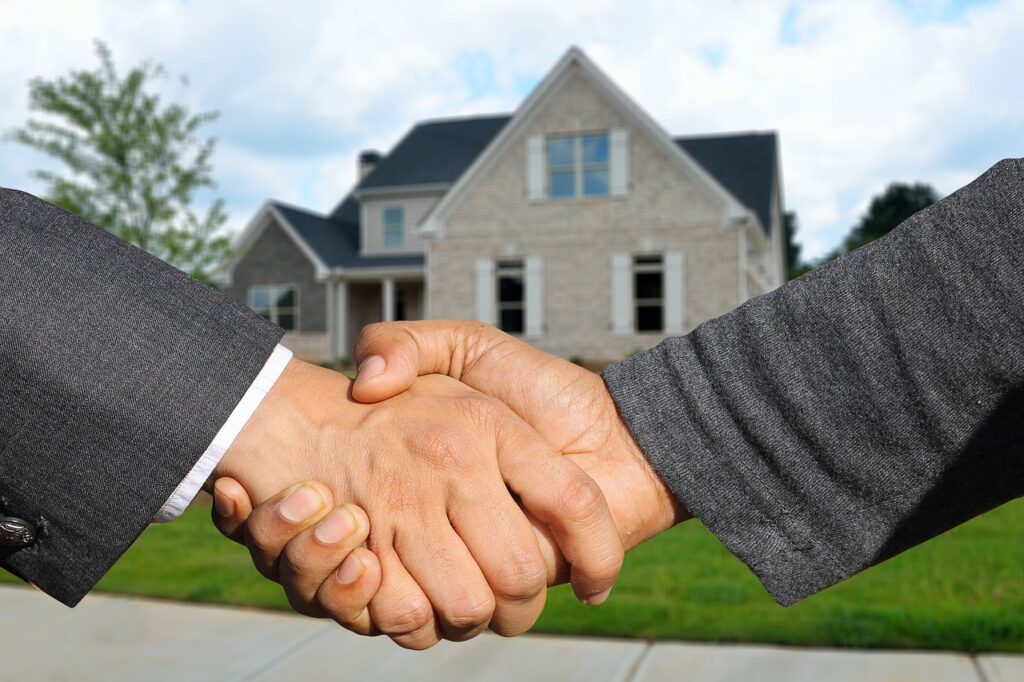 Still, keep in mind that the real estate market forecasts should never be taken as financial advice. After all, real estate prices are deeply cyclical. They largely depend on factors you cannot control, as many variables could potentially impact the value of a home in Miami in the coming period.
Living in Miami, FL
The City of Miami, otherwise known as Magic City, The Gateway to the Americas, Capital of Latin America, and Vice City, is a coastal metropolis located in southeastern Florida in the United States. Apart from being the third most populous metropolis on the East coast, and having the third largest skyline in the US, Miami is a major center and leader in finance, commerce, culture, arts, and international trade. It is, unequivocally, a Latin city, with seven in ten residents being Latin American. So, what's it like to live in this notorious city, alluring to so many many?
Costs of living in the Magic City
Life in Miami is by no means cheap. When compared to Florida, and the rest of the US, you will find only utilities and health costs to be cheaper:
Overall, Miami is 23.1% more expensive for living than the US average
Groceries are 7.3% more expensive
Health costs are 1.2% less
Housing costs are 42,7% higher
Utilities are 4.5% cheaper, while transportation costs are 44,5% more expensive
While statistics are one thing, the prices on the shelves you see in the market will definitely provide a more palpable image, so to speak. So, in order to help you envision your monthly expenses after moving to Miami, we will show some of the prices you can expect:
Depending on the markets near you, expect to pay $0.79 to $1.21 for a bottle of milk, $1.65 to $5.51 for a loaf of bread, and $1.39 to $4.99 for dozen eggs.
A meal in an inexpensive restaurant can range from $10 to $35
A one-way ticket for local transportation costs $2.50 and the monthly pass is $112.5
Renting in Miami on average costs as follows:
$1,909.97$ for a one-bedroom apartment in a city center
$1,353.36 for a one-bedroom apartment outside of the center
$3,566.35 for a three-bedroom apartment in a city center
$2,558.88 for a three-bedroom apartment outside of the center
The fact that Miami is pricey for living is probably the biggest disclaimer to make when it comes to Vice City. It is by no means a bargain destination. However, in all fairness, the majority of that sticker is attributed to the costs of housing, and we have spoken plenty on that. What you need to know is that Miami will require careful budgeting and some financial flexibility out of you.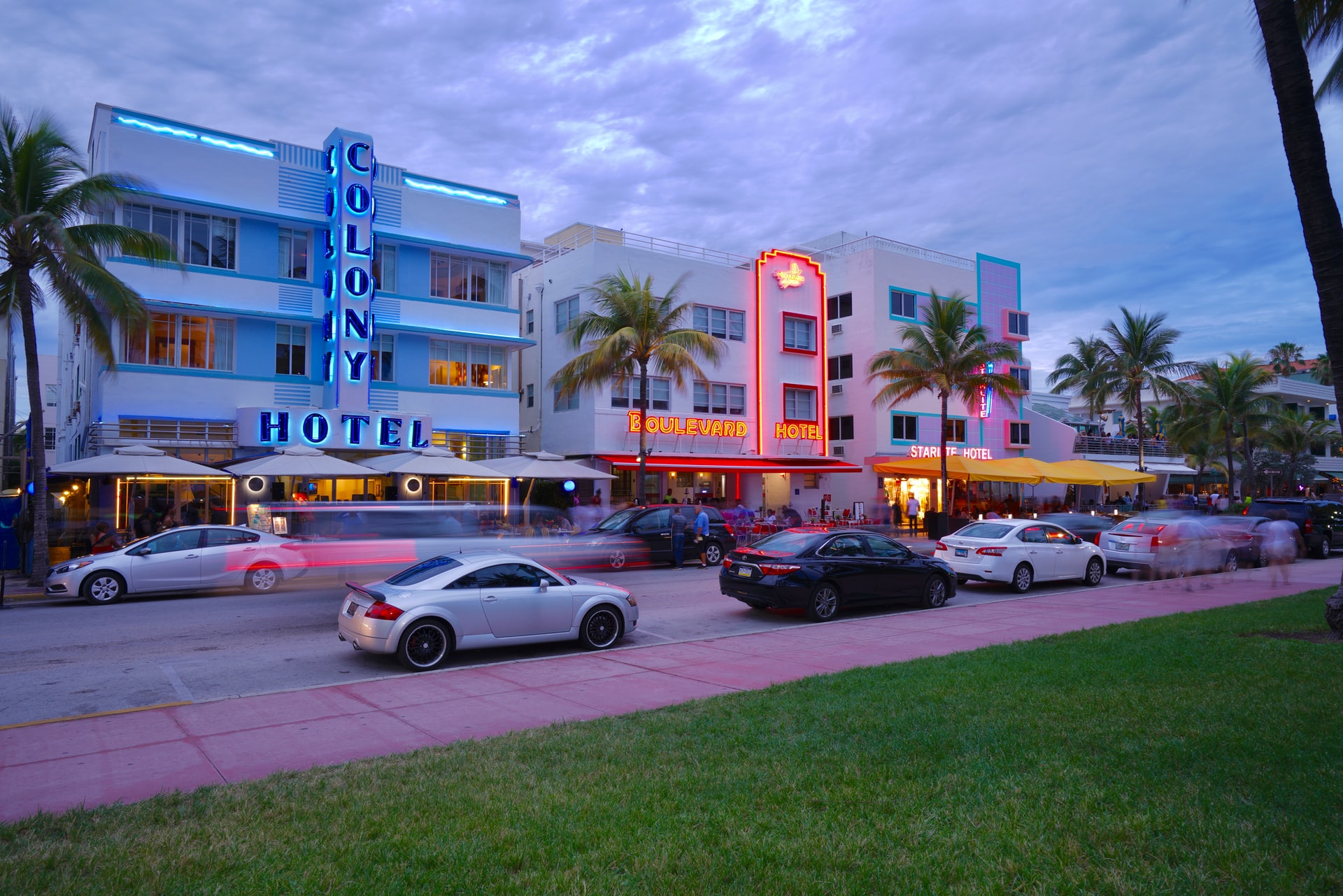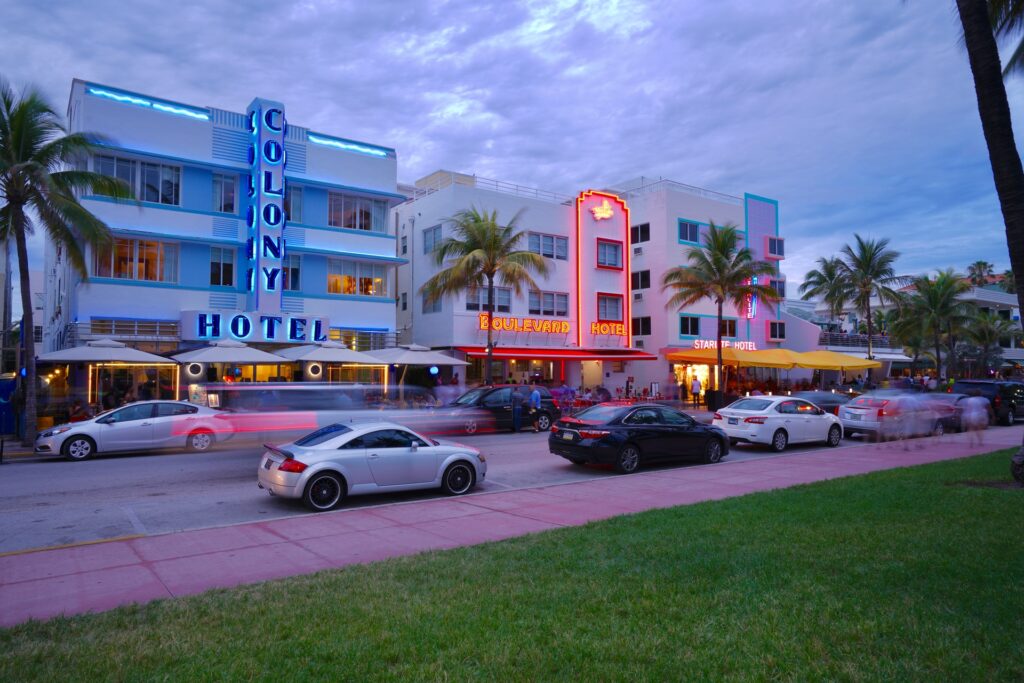 Enjoy the weather year-round
It is really no secret that the summers are hot here. However, it is much easier to withstand that July sun when you find yourself on one of the most beautiful beaches in the world, something Miami is known for. It has and always will be associated with the beach, and not for a lack of reasons. Miles of pristine and fully public beaches make up the entire eastern border of Miami. Whether you are looking for eternal spring break on South Beach or would prefer a more remote gateway on Key Biscayne, Vice City will deliver. And let's not forget that winters are more than pleasant.
Still, when it comes to beaches, keep in mind that they are far from residential areas. That is unless you are planning on having a home closer to the beach. Otherwise, people tend to visit them no more than once in 2 months. Apart from the distance and horrible traffic, it is the parking that can be especially tricky.
Get ready for serious traffic
Carrying the title of a metropolis, The Magic City has one of its most notorious traits – horrendous traffic. And, as the number of residents keeps rising, so does the hope of traffic declining go down. However, this should not be a deal-breaker, as Miami makes up for this less-than-ideal circumstance. It offers a multitude of effective public transportation options. The Metrobus services a massive geographical region, spanning from Fort Lauderdale down to the Keys. And, if you are staying local, the Metrorail has an elevated rail network that connects all of Miami-Dade, Broward, and Palm Beach.
Known for quality food
Being the capital of Latin America, Miami is not just the unofficial hub between North and Latin America, but also the cultural nexus of the world. And nowhere does this multi-national, socio-cultural identity expresses itself as clearly as in food. Miami boasts a pan-Latin and east Asian culinary landscape, with more than enough celebrity chefs and lavish hotel bars co-mingling with cozy neighborhood eateries and cafe mainstays. Every year, the "Miami Spice" food festival produces tasting menus all over town, allowing all its newcomers to become acquainted.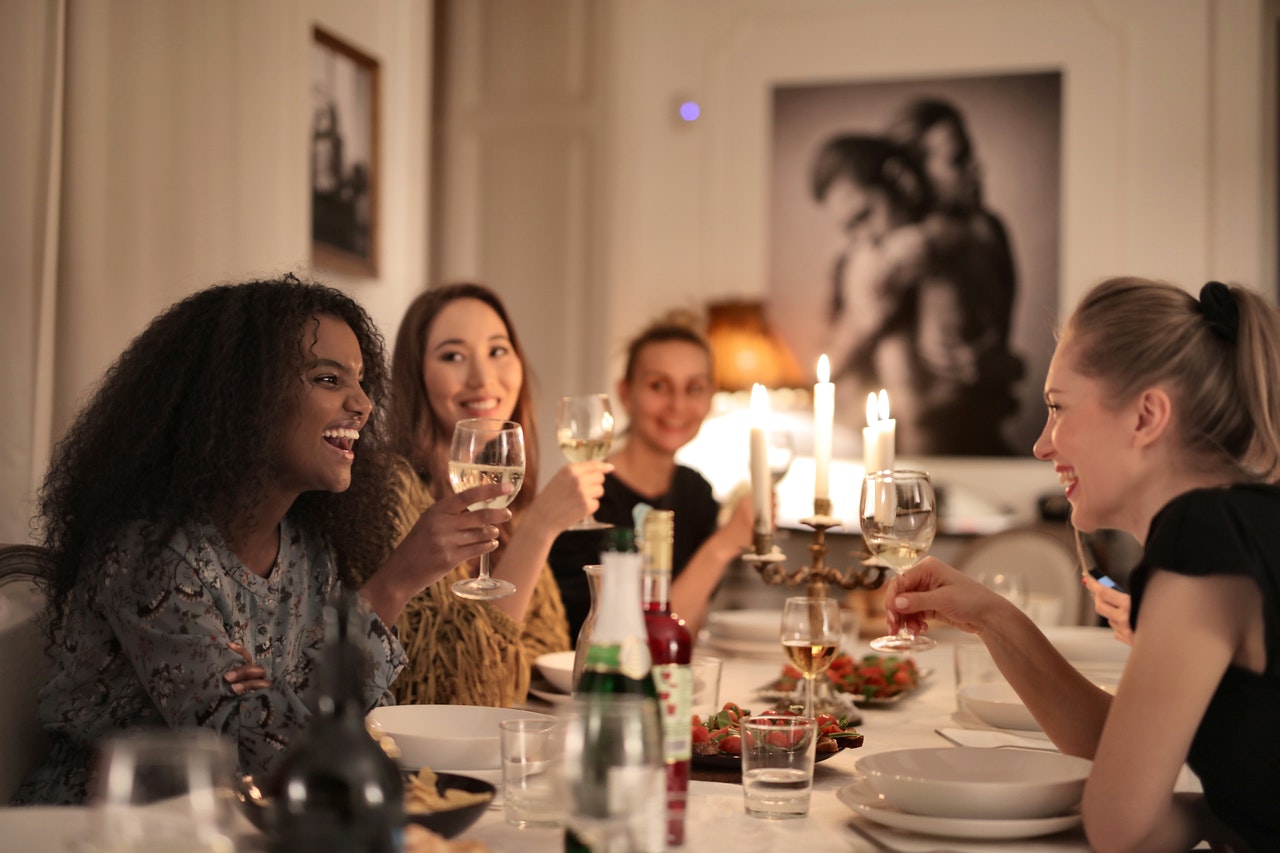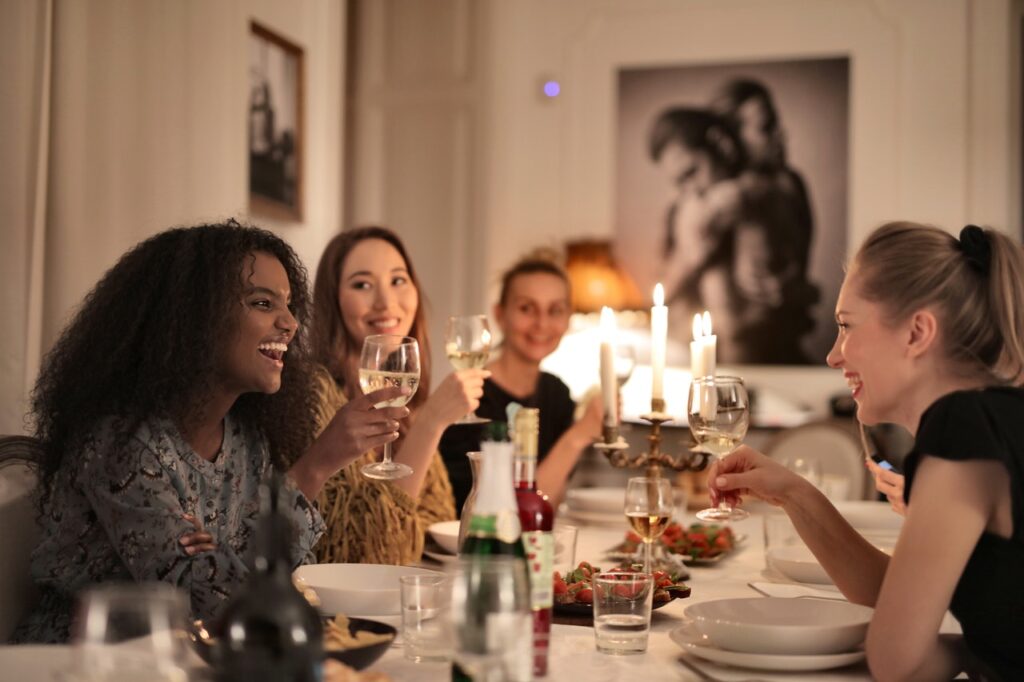 Vice City is a constant party
Not all stereotypes come from prejudice, as some of them are earned, fair and square. Miami's reputation as America's nightclub is certainly among the latter. Its bar and club scene is a $2 billion industry employing 25,000 people. There is no place and time when the party is lacking, from salsa to dubstep. Put your faith in Miami to have a dance hall or speakeasy to suit your Saturday-night sensibility.
Miami truly loves its art
Miami's passion for art probably started with the historic Art Deco hotels of Miami Beach, surging through the trendy Wynwood Walls into the summer when Art Basel rounds out its international tour in Miami. During these five days, almost 90,000 people witness art presented by leading international galleries from dozens of countries in the hopes of expanding their collections and Instagram feeds. A simple walk around the city for an afternoon will resemble a leisure stroll through your favorite museum. Still, the latter is by no means lacking, From the Lowe to the Perez, there are plenty of traditional museum experiences as well for all those interested.
Relocations in Miami
Moving to Miami will be an experience like no other, as the city leaves no one indifferent. It lives up to the hype and only adds to it once you declare yourself a resident. It is a booming economic center colored with a rich cultural collage, thus earning the reputation of one of the most enriching and quickly evolving cities on earth. If you choose to move here, know that Verified Movers have your back all the way, providing you with all the information we can in order to ensure this is the big step in your life you are truly happy about. Finding top movers in Miami is now easier than ever, as our platform will match you with the professionals who will suit you and your preferences. Our website is also packed with useful information on everything moving-related, along with useful top movers in Miami reviews, preparing you for this big step in the right way.