With such a serious endeavor that is a long distance relocation coming your way, you're going to need some assistance. Going through this process alone would be so exhausting and stressful, so make sure to avoid this. The easiest way to ensure a smooth long distance relocation is by asking professional movers to be at your side. Quality long distance moving companies Nevada will take expert care of your move, and it won't even take you too long to find them. That is, of course, if you know where to look. And that is why Verified Movers is here for. On our platform, you can find all the moving help you need, along with the reviews of professional movers. We can also provide you with reviews of cross country moving companies Nevada, in case you need these professionals to help you move outside Silver State. So, don't wait, make sure to visit us today and take the leap toward finding some of the best movers in the Silver State!
Choosing the right type of long distance relocation
First of all, we should clarify what moving on long distances means. In general, a long distance relocation is any relocation that goes beyond 50 miles. If it's a shorter distance than that, it is mostly considered a local move. However, there are two types of long distance moves, and before we jump into the talk about moving trends, choosing companies, etc., you should firmly decide which kind of relocation you want. The first type is an intrastate move. That's any long distance move that's happening in one state only. So, if we take Nevada for example, that would mean moving from Las Vegas to Reno, or Henderson to Spring Valley. This will be our main topic here, so if you're reading this with the intention of moving within Silver State, you're in the right place.
The other type of long distance relocation is a cross country move, also known as an interstate one. In this case, more than one state is involved, which means you'd be moving across the country. So, if you want to leave Nevada, you'd choose a moving company accordingly. Long distance moving companies Nevada will transfer you within the Silver State. However, if you decide to move to some other state, then you'll need the assistance of interstate moving companies Nevada. Don't worry, even if that happens, Verified Movers will be here to help you pave the way to a successful relocation.
Nevada remains neutral in terms of net migration, maintaining a similar number of inbound and outbound moves
Nevada is one of those states that you'll frequently hear is being left on one hand and that's one of the top destinations on the other. Neither of these is the truth, as the Silver State has pretty much neutral moving trends. The number of people moving in and out is basically the same. To be precise, out of all relocations happening on Nevada's territory in 2021, 51% were outbound and 49% inbound. That's very close which is why we consider it neutral. When the year 2022 comes to a close, these numbers aren't expected to fluctuate more than a few percent.
As with every other state, the State of Nevada has its pros and cons. People who are moving to Nevada, they do so for a low tax burden. Even the cost of living in Silver State is affordable to some people. With an index of 109, it is 9% higher than the nation's average. However, most people who are moving to Nevada are coming from very expensive states, most notably California. Experiencing Las Vegas surely has to be another big motivation. Although it is widely considered to be more of a tourist spot, Las Vegas has actually firmly established itself on the radar of many people who are on the move. But, more on that later. As far as Nevada goes, taxes, cost of living, and a healthy economy are the main motivations for the state's newcomers.
When it comes to people who are leaving Nevada, they're doing so because of its dry desert climate, better opportunities, and once again, the cost of living. Why did we mention the cost of living as a reason for both inbound and outbound moves? It's simply because there are many states out there that are less expensive than Nevada, some of them even in the neighborhood.
Las Vegas is one of the top moving destinations in the United States
The famous Sin City has truly become one of the most desired moving destinations in the country. From being seen as nothing more than a great tourist spot, world-wide famous for its entertainment industry, in the last decade, it was, finally, widely recognized as a great city to live in. Las Vegas is growing, and its net migration is positive, no doubt about that. In the year 2021, Sin City's population grew by more than 20,000 people. In the list below, you'll see the cities that sent the most people to Las Vegas in 2021.
Los Angeles, CA
Riverside, CA
Phoenix, AZ
San Diego, CA
Chicago, IL
New York City, NY
San Francisco, CA
Denver, CO
Honolulu, HI
Seattle, WA
What is this list telling us? Well, if you look closely, you'll see that there is not one city from Nevada on this list, not even Reno. And this is what characterizes moving trends in Las Vegas. People from other states, mainly California, are moving to Las Vegas in flocks. Sin City has a lower cost of living than most of these cities, which became really important for movers in the COVID era. This especially goes for housing costs that can be considered very cheap in Vegas, at least when compared to most of the cities we've mentioned. Plus, we don't need to speak too much about the Las Vegas lifestyle and entertainment, do we? However, assuming you're a Nevadan, you'll look at this from a different perspective.
Las Vegas is more popular among out-of-staters than among Nevadans
So, since you're here looking for long distance moving companies in the Silver State, you're probably a Nevadan and more interested in Las Vegas moving trends in terms of relocation within the state. It's a completely different story here. While Las Vegas is so appealing to out-of-staters, to Nevadans, it's not so much. To be fair, cities in the Las Vegas metro area such as Henderson and Spring Valley are popular. But why there aren't more Nevadans moving to Las Vegas? As you're probably aware, it is always crowdy and loud. Young people don't seem to mind it that much, but families and retirees are often looking for a more peaceful environment.
Family-related reasons were cited by 40% of people who left Las Vegas in 2021. So, it's safe to say that top movers in Las Vegas are mostly helping families relocate to another city in Nevada. The most notable one is, of course, Reno. This city is the preferred destination for people who decide to leave Sin City while staying in Silver State. Just in 2021, more than 2,000 Las Vegans relocated to Reno.
Reno is one of the favorite moving destinations for Nevadans
While Southern Nevada was historically always in the spotlight, Northern Nevada, mostly thanks to Reno, has become very popular nowadays. Reno is one of the, if not most, popular cities among Nevadans. At least in terms of cities located in the Silver State. What's interesting though, is that Reno is 7% more expensive than Las Vegas. And yet, in the last few years, more Nevadans were looking to move to Reno than to Las Vegas. To be fair, here we're only talking about the City of Las Vegas, not its whole metro area. Why is Reno so popular? It has a slightly more pleasant climate than Sin City, it's great for families, and opportunities are numerous.
The high living standard in Reno makes it appealing to people from all over Nevada and is truly a go-to destination for anyone who is living in the northern part of this state. When it comes to common routes that feature Reno, the most common one easily involves Las Vegas. As we said, more than 2,000 Las Vegans moved to this city last year. To be fair, the number of people going in the opposite direction is twice lower. But that is still enough to make Las Vegas the most common destination from Reno. It's worth mentioning that Reno, being near the border with California, welcomes a lot of people from the Golden State. It's nowhere near as much as Las Vegas, but even in spite of that, it's enough to secure Reno's unstoppable growth.
Understanding the pricing of long distance relocations
The cost of your long distance move varies depending on your particular needs and situation. There are many factors that decide the final cost of your move. You'll be charged by the size and weight of your belongings, the distance between your two locations, and the complexity of your moving project. So, with this in mind, the best we can do without knowing the exact details of your move is to give you an average price range. But, we're sure you'll find that helpful as well. And, for further information, you can get a free moving quote at our website, or once you get in touch with long distance movers in Nevada. So, let's see some prices for moves within Silver State.
Moves between Las Vegas and Reno
As this is by far the most common route that no other route in Nevada can compete with, we have to cover it separately. Considering that this is the move from Northern to Southern Nevada, it's quite big of a distance, 438 miles to be exact. This naturally translates to larger expenses, but that shouldn't stop you from hiring long distance moving companies in Nevada because moving 400 miles across the desert by yourself is never a good idea. As far as the price goes, moving from Reno to Las Vegas, or vice versa, will probably cost you between $1,300 and $2,800. This also goes for moves happening between Reno and other cities in the Las Vegas metro area.
Other relocations
As far as the other, less common, moves go, here is a short breakdown. If you're moving from Northeast Nevada, for example, cities like Elko or Carlin to Las Vegas, you'll probably pay between $1,100 and $2,500 due to a 300-mile distance. The same goes for moves between these cities and Reno because the distance is very similar. Relocations between Mesquite, a city on the Arizona border, and Las Vegas are also common, and they are cheap as well since the distance is only 74 miles ($500-$1,600). And, when it comes to moves within the Las Vegas metro area, say from Henderson to Spring Valley, it will be a fairly low price, probably somewhere from $400 to $1,500.
How to end up in the hands of reputable long distance movers in Nevada?
The moving industry has evolved so much during the last decade. With so many companies being founded on a daily basis, it allowed the opportunity for certain individuals to take advantage of people. Every state in the country has these individuals, so Nevada is definitely not an exception. We call these individuals fraudulent movers, and you need to stay as far away from them as possible. Unfortunately, to do so, or to be sure you're doing so, you're going to need some research. Don't worry, you don't have to waste days doing research, because Verified Movers are here to make it easier for you. Here's what you need to pay attention to in order to end up with legitimate and trustworthy long distance moving companies Nevada.
See if the company is licensed and registered
For a solid beginning of your search for reputable long distance moving companies in Nevada, start with the basics. Checking out if a certain carrier is licensed is something you should not neglect or avoid. When it comes to fraudulent companies, the majority of them aren't even licensed. So when you make sure that the company you're considering did obtain these permits, you'll be calmer and more peaceful for the rest of the process. Local and long distance movers operating in the Silver State are registered at the Nevada Transportation Authority. By simply visiting their website, or contacting them in another way, you will find out these most important, license-related, pieces of information, and you can take it from there.
Browse through long distance moving companies Nevada reviews
Once you found out that the company you're about to hire is, in fact, licensed and registered, it's time to learn a bit more about them. And what better way to dig out this information than reading about the experience of their customers? Clients they have had in the past have shared their experiences with company in order to let other people know, including yourself, what to expect from doing business with those long distance movers in Nevada.
We believe that the importance of reviews is enormous and that this is a huge step, possibly a crucial one to ensure a pleasant moving journey. So, since we value these testimonials, we've decided to take it a step further and allow each and every one of you to read them on our website. Verified Movers reviews is the place that offers so many useful pieces of information about long distance movers in Nevada, and not just the Silver State, but for movers from all over the USA as well.
Pay attention to how they treat you as a client
Finally, even if the company is licensed, and their previous clients speak highly of them, that will amount to nothing if they don't behave well towards you. Your experience is most important to you, so you need to go with long distance movers Nevada you feel most comfortable with. A team that stands at your service, patiently explaining to you what you want to know, and giving you the necessary information, is the one you should go for. Good communication leads to a successful business for both parties involved, so if the communication is not there, or doesn't satisfy your standards, then it would be better to look elsewhere.
When moving with professionals, you'll have a lot of services to choose from
Long distance relocations across Nevada's desert are big events as you'll be changing your whole environment. This leads to a huge lifestyle change, and it really shouldn't be an event you're barely getting through. Instead, it should be memorable and fun, and proven long distance moving companies Nevada will help you achieve it. Among many ways to do so, an abundance of moving services is one of the most important things. With these services, you can customize your move, make it unique and enjoyable and tailor it to your wishes.
Residential moving
Packing services
Senior moving
Storage services
Furniture moving
Junk removal
At your request, long distance movers Nevada can even deal with your specialty items
There are surely some items in your household that you hold dear to your heart but aren't sure how to transport it safely. Here, we're mostly talking about some fragile items that have a big value, although they could be bulky items as well, since, they are too, often expensive. Well, long distance moving companies in Nevada have got it covered, and here are a few examples of items they can help you transport without a scratch.
Auto moving – Driving your car across the desert roads in Nevada is not something a person can enjoy on a moving day with so many things on your mind. With this in mind, if you're a car owner and don't feel like driving long distances, you can let Silver State's moving professionals transport it for you.
Piano moving – Pianos are very popular in this state, especially in Southern Nevada. If you're a piano enthusiast and have this instrument in your home, then you surely want to protect it during the move at all costs. With the assistance of moving experts who are offering piano moving services, relocating this instrument is safe and easy.
Pool table moving – Nevadans also enjoy playing pool, and many people in the state have a table in their homes. Some long distance moving companies Nevada are offering pool table moving services, and they can safely pack and transport these items.
Antique moving – If you have valuable antique items or even some pieces of art, don't worry about their safety during the move, because long distance movers from Silver State will take care of it.
Why choose Verified Movers as your moving companion?
Although by now you may have already realized it, Verified Movers can be your best companion in this journey. As we mentioned earlier, we have made the reviews of so many companies available on our website. They're all there waiting for you to check them out and they will definitely help you make a better choice. And, as far as the choices go, there are no issues in that department as well. We have more than 21,000 companies in our database. Of course, not all these movers are from or operating in Nevada, but don't worry, because there are more than enough of them that do.
To top it off, we also love sharing moving advice with our clients. The Verified Movers blog is the place where you'll find countless guides, moving tips, and tricks, as well as some useful moving resources. Make sure to check it out, because it truly has something for everyone. In the end, if you're interested in the approximate price of your move, there's a quote calculator on our website. And, since it's completely free, no reason to skip it.
Long distance moving companies by cities in Nevada
Since there are so many moving experts in Silver State, the search for the right team can be quite long, and let's face it, exhausting. Browsing through countless companies, and not knowing if the next one is right for you can be stressful. To help you narrow down your choices, Verified Movers have prepared a list of Nevadan companies sorted by cities. Now, you can go straight to the companies who are operating in the city you live in (or the nearest city) and take it from there.
Arranging the date of your move: Things to look out for
As you know, Nevada is the driest state in the country, mostly covered by desert. This makes summer very hot and not very suitable for relocations. Many people still decide to move during this period, because of vacations and warm weather. But, we would suggest you postpone the move to fall months if you can. Also, pay attention to the pricing, because prices go up when long distance movers Nevada are busy the most. Usually, July and June are peak moving seasons, but in Nevada, it extends to October, so the prices are never extremely different than those during the winter.
DIY relocations are very difficult when moving long distances, so it would be better to hire long distance moving companies in Nevada
Going on a relocation alone is a brave decision, but in case of long distance moves, surely not the best one. With so many tasks to tackle, help is not only useful, it is needed. The safety of your belongings is the most important thing during the relocation, and putting your goods at risk by moving them on your own is not a smart idea. Everything should be wrapped and protected in the most efficient way in order to even begin the relocation. And, one of the reasons moving is so stressful is because something often ends up broken, lost, or destroyed.
To avoid all possible damages and injuries, get in touch with long distance moving companies Nevada and ask them to guide your entire moving process. The DIY moving experience and professional moving experience cannot be compared. Even the price, which is usually the only benefit of DIY relocations won't be as much different as you think. So, remember, in every complicated and messy moving process, you don't have to be alone. You can always turn to professionals and ensure an enjoyable relocation.
FAQ
As we're getting ready to wrap things up, we didn't want to leave before mentioning some frequently asked questions about relocations, with the emphasis on relocations assisted by long distance movers Nevada. That's why, in this section, we'll give you answers to those questions and hopefully clear up all of your dilemmas.
When is the best time to arrange the moving date?
It depends on the moving date you prefer. However, whichever date that is, we advise you to schedule it at least one month in advance if you have the opportunity. Moving across the Silver State is a big event, and scheduling early will give both you and the movers you choose enough time to prepare for it thoroughly.
What is binding, and what's a non-binding estimate?
A binding estimate is essentially a legal agreement, a document that is not possible to change once you sign it. When you legally agree on a binding estimate, you'll end up paying the price listed in the document. On the other side, a non-binding estimate is the one that long distance movers in Nevada will give you right after you get in touch with them. It's an estimate that contains the predicted, approximate price, but not the final one.
How long will it take long distance moving companies Nevada to pack up my belongings?
In most cases, the whole packing process will be done and dusted within 24 hours.
Is there a possibility to get some kind of moving insurance?
Moving insurance is an irreplaceable part of professional relocations. Although it's paid extra, it's definitely worth taking it. Long distance moving companies in Nevada, at least most of them, will offer you 3 types of insurance, and they are of course, differently priced:
Full-value protection
Released-value protection
Third-party liability protection
How long will it take for my goods to arrive?
Nevada is among those mid-sized states, where relocations between their cities don't last too long. No matter which relocation across the Silver State you're going on, movers will probably get the job done and deliver your belongings in less than 2 weeks.
Turn to Verified Movers and find a moving team that suits you the most in a timely fashion
Complicating events such as relocations are no time to be a hero. In order for everything to run smoothly, you need all the help you can get. No better way to start than asking experienced moving teams in Nevada for some assistance. Once you do that, your relocation will be as simple as they come. And, with Verified Movers helping you out, finding long distance moving companies Nevada won't be an issue. Our extensive database will be very useful to you, as it contains so many professionals who are operating in Silver State. So, visit us today and start your moving journey on the right foot!
Facts About Nevada
01. Main Information
Popular Cities
Las Vegas, Reno, Henderson, Las Vegas Valley, Carson City, Sparks
US Senators
Catherine Cortez Masto, Jacky Rosen
State Website
State Moto
All for Our Country
State Nickname
The Silver State
02. Geo Population
Total Population
3,209,142
Highest Elevation
13,147 ft
Time Zone
Pacific/UTC MT/UTC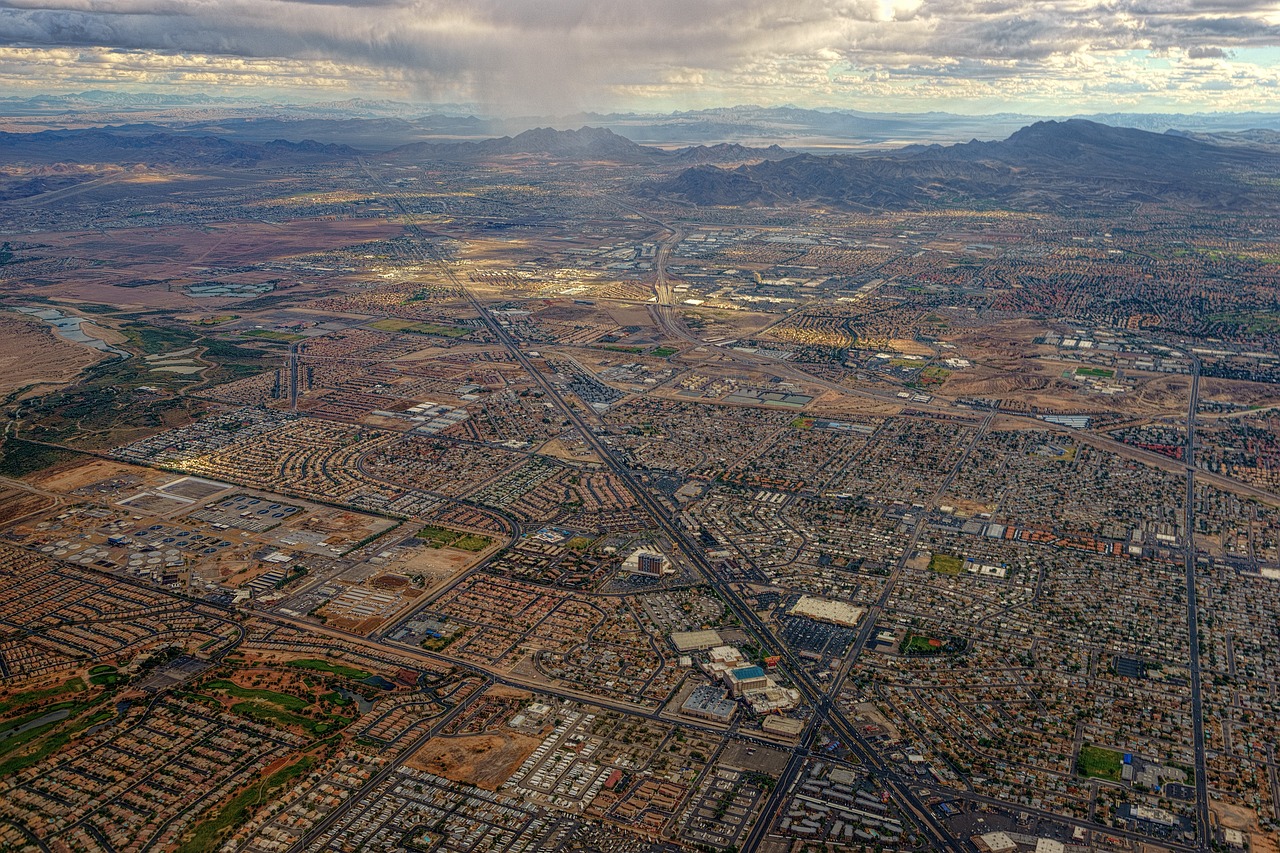 03. Education
Top 5 Elementary Schools
The Meadows School, Sage Ridge School, Coral Academy Of Science - Las Vegas Tamarus, Pinecrest Academy Inspirada, Pinecrest Academy St Rose
Top 5 Middle Schools
The Davidson Academy, The Meadows School, Sage Ridge School, Pinecrest Academy Inspirada, Pinecrest Academy St Rose
Top 5 High Schools
The Davidson Academy, The Meadows School, Sage Ridge School, Advanced Technologies Academy, Coral Academy of Science - Las Vegas Sandy Ridge
Top 5 Colleges
University of Nevada - Reno, University of Nevada - Las Vegas, College of Southern Nevada, Great Basin College, Western Nevada College
04. Rates
Crime Rate
27.31 (per 1,000 residents)
Average Income (household)
$65,686