With rapid population growth, peaceful life, and attractive developing economies, North Dakota is a state that attracts families and singles who like small but prospective communities. Long distance moving companies North Dakota will help you relocate to any one of the friendly and peaceful cities and towns in the Peace Garden State, and now, tracking down these experts is easier than ever. Verified Movers have a database with many moving professionals who can help you deal with the move across ND, ensuring that your belongings successfully and safely reach your destination. But, if you're thinking of moving from North Dakota to some other state, we've got you covered in that scenario as well. We can introduce you to cross country moving companies North Dakota anytime. Whether you're moving across the state or across the country, you have a true moving ally in us, so make sure to visit our website.
As we said, if you would like to make your moving process easier, you have come to the right place. Verified Movers will help you get in touch with some of the best long distance moving companies North Dakota, thus making sure you have the very best chance at having an ideal moving experience. The information on the companies you find on our platform will ensure you have an all-encompassing insight into their services. This includes even the reviews previous customers have left on these movers. So, make sure to check it out when in need of professional moving assistance.
Slightly more people are leaving North Dakota than moving into it
While North Dakota has never been among the top moving destinations in the USA, mostly due to its location, the fact that it has pretty much neutral moving trends is definitely proof that this state is actually a good place to live. Sure, it might not have as many opportunities as some bigger states, but it has its qualities. During 2022, 52% of relocations happening in North Dakota were outbound, and 48% were inbound. Considering that some states, that are usually popular, are experiencing shocking migration trends with well over 60% outbound moves, it's clear that ND is doing something right.
North Dakota is also quite easy to afford, with a cost of living 3% lower than the nation's average. On top of that, its job market is completely rejuvenated. In fact, North Dakota is now one of the best states to start a business. So, it's understandable that you don't want to leave this state. But, since you're looking for a new place to live in ND, let's see which cities are most popular nowadays.
Fargo is the most popular moving destination in North Dakota
In states that don't have a huge population and tens of millions of residents, the largest cities are always the most popular. North Dakota is no exception and Fargo is the most common choice for North Dakotans on the move. Fargo is much bigger than any other place in ND which makes it have more opportunities, whether it's educational, recreational, or career. So, Fargo should be at the top of your list. When it comes to the number of relocations, here is what you need to know. Fargo gets most residents from Grand Forks. 500 people relocated from Grand Forks to Fargo last year, and less than 300 went in the opposite direction. When it comes to relocations between Fargo and other cities, most of them are on the Fargo-Bismarck route. A few hundred people relocate in both directions.
Is it expensive to relocate across ND with professional movers?
Well, some cities in North Dakota are far from each other, so you shouldn't expect a ridiculously low price. But on the other hand, it's usually a small expense compared to the gains. It's worth paying a bit extra to have peace of mind and guaranteed security of your items. But how much exactly does it cost to move across ND? There's no go-to answer. Truth is, it depends on several factors, which is why we'll mention some average prices.
Moving from Fargo to Grand Forks; $600 – $1,700 (81 miles)
Moving from Fargo to Bismarck; $900 – $2,000 (196 miles)
Moving from Grand Forks to Bismarck; $1,100 – $2,400 (252 miles)
Moving from Minot to West Fargo; $1,200 – $2,500 (284 miles)
Of course, you can expect the same price for vice versa relocations. And, if you want to get an estimate that's more accurate, we invite you to share a few details with us through our free quote option and get a better idea of how much you'll spend on hiring long distance moving companies in North Dakota.
Make sure that long distance movers North Dakota you're hiring are trustworthy and legitimate
There are certain qualities of reliable moving companies that differentiate them from the rest. And since you want nothing but the best for your move, it's important to know what to look out for. For starters, check if the company you have an eye on is licensed with the North Dakota Department of Transportation. That is always the best place to start.
The next step would be to head out to Verified Movers reviews. This is where you can learn more about long distance moving companies North Dakota through reviews that former clients have posted. The significance of reviews lies in the fact that you can find out how the company behaves through other people's experiences, so make sure to take that opportunity.
Moving services
Once you're able to differentiate good companies from bad ones, it's time to think about moving services. Firstly, check out the list below to find some of the most sought-after services and figure out which ones you might need. Then, simply find a company in our database that's offering those services and you'll be ready to go.
Residential moving
Storage services
Packing services
Junk removal
Fine art moving
Piano moving
Senior moving
Furniture moving
Frequently asked questions
We understand that each and every person surely has at least a few dilemmas in regard to hiring professional long distance movers in North Dakota. So, the least we can do is give an answer to the most frequently asked questions, and you'll find them below.
When is the best time to move across North Dakota?
The answer is simple here – summer. North Dakota is cold and snowy during winter and you shouldn't move in such conditions unless you have to. Choose the summer move for the best experience, but keep in mind that that's when long distance movers North Dakota are busies, which results in higher prices than throughout the rest of the year.
How long will it take long distance moving companies North Dakota to transport my belongings?
It will depend on the distance among other things, but on average, long distance movers across ND last between 10 and 15 days.
If I opt for packing services, how long will that process take?
When it comes to packing, this job will be quick and simple for long distance movers North Dakota. Expect them to wrap things up in less than a day.
Will my movers notify me before their arrival?
Yes, they will give you a 24-hour notice.
Long distance moving companies by cities in North Dakota
Verified Movers is here for your convenience
Finding the ideal team of professionals from long distance moving companies North Dakota is achievable with Verified Movers. Our job is to ensure you have the best choice in moving companies by providing you with all the info in one place. Make sure to check out our website, and learn more about movers in ND, as well as the moving process in general.
Facts About North Dakota
01. Main Information
Popular Cities
Fargo, Bismarck, Minot, Grand Forks, Williston
US Senators
John Hoeven, Kevin Cramer
State Website
State Moto
Liberty and Union, Now and Forever, One and Inseparable
State Nickname
The Peace Garden State
02. Geo Population
Highest Elevation
3,508 ft
Time Zone
Central/UTC / MT/UTC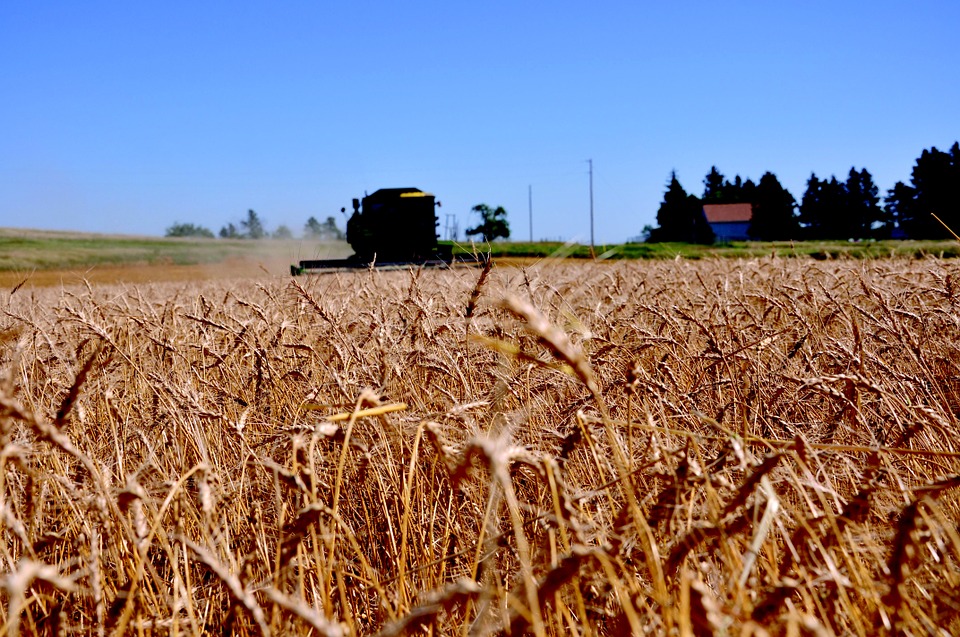 03. Education
Top 5 Elementary Schools
East Fairview Elementary School, Sawyer Elementary School, Manvel Elementary School, Strasburg Elementary School, Valley-Edinburg Elementary School - Hoople
Top 5 Middle Schools
East Fairview Elementary School, Sawyer Elementary School, Manvel Elementary School, Nathan Twining Middle School, North Border Pembina Elementary School
Top 5 High Schools
Fargo Davies High School, Oak Grove Lutheran School, Shanley High School & Sullivan Middle School, North High School, Century High School,
Top 5 Colleges
North Dakota State University, University of North Dakota, University of Mary, Minot State University, University of Jamestown
04. Rates
Crime Rate
24.55 (per 1,000 residents)
Average Income (household)
$68,131