When moving across Idaho, you have many unique and different cities from which to choose. There's a beautiful Boise, Nampa famous for its wineries, and Idaho Falls – the best adventure city. Other popular places where you should consider moving include Meridian, Twin Falls, Lewiston, Caldwell, and Moscow. Idaho is located in the Pacific Northwest, and it is one of the most expansive but least densely populated areas in the United States. So, moving across the Gem State can certainly be fun, but only when you know your belongings are safe.  Long distance moving companies Idaho provide efficiency, flexibility, and value to anyone who's moving across this state. On the other hand, if you opt for leaving the Gem State, cross country moving companies Idaho will be there to help you out. Interstate and long distance moving professionals from Idaho can be found here at Verified Movers, so make sure to check out our website!
Idaho's moving trends are flourishing
Quite a few people may be surprised when hearing this, but Idaho's moving trends are, indeed flourishing. 60% of relocations involving the Gem State in 2021 were inbound. So, Idaho is actually one of the most moved-in states in the whole country. But, once you take a more detailed look into all the benefits of living here, you realize that this is not a coincidence. Idaho has a stable economy, with nice growth over the years. The most important industry is the science and technology center. Having long distance movers in Idaho help you move across this state won't have to be problematic for work. The Gem State has a strong job market and low unemployment. It is among the top 10 states with the lowest unemployment.
Based on recent research, the jobs that are in demand currently are web developer, stylist, and home health aide. The average yearly salary if you moved to Idaho would be $70,392. This salary can give you an opportunity to lead a life of high quality in this state. Idaho has an index of 105 when it comes to the cost of living. It is 5% more expensive than the US average which actually makes it one of the chaper states in the Northwest. This also makes a lot of people from neighboring states move here. But, enough about the appeal of the State of Idaho which we're sure you know a lot about since you're here with the intention to move across this state, and not looking to leave it. Instead, we'll focus on the appeal of some cities in Gem State, and see what's their story in terms of moving trends.
Boise is the most popular destination among Idahoans
The most populous city in the Gem State is also its most moved-in city. No matter whether it's about Idahoans or out-of-staters, Boise is appealing to everyone. There are hardly any downsides to living in this city. Boise is the entertainment center of Idaho in the sense that almost everything that's happening in this state revolves around Boise. Of course, entertainment is usually not one of the priorities when choosing a city to move to. It's mostly about job opportunities, high quality of life, and safety. Boise ticks all three of these boxes. It's one of the top places for families in Idaho due to its safety ratings, job opportunities are plenty, and there are many amazing places for outdoor activities. Overall, it's an exceptional place to live. But, of course, there are some cons to living here as well.
First of all, we have a very high cost of living in this city, 25% higher than the nation's average. That's also well beyond the state's average too. Even though salaries in Boise are good enough to match that, you wouldn't struggle too much to find a city in Idaho that's significantly easier to afford. Now, this high cost of living didn't stop Boise from having exceptional moving trends. Boise gains residents in relation to practically any city in the Gem State. Three cities in Idaho are sending almost the same number of people to Boise every year, which is between 500 and 1,000. These cities are Idaho Falls, Twin Falls, and Pocatello. Neither of these cities gets as many residents from Boise as it sends, so it's clear that Boise is easily the most popular place in this state.
Also, we must mention that a lot of relocations are happening between Meridian and Nampa on one side and Boise on the other. However, due to their closeness and the fact that they are essentially in the same metro area, there is no data that shows precisely how many relocations happened between them. One thing is sure, the numbers are large. However, these kinds of relocations are considered local moves, so it's mostly a job for local movers in Idaho rather than long distance ones.
Nampa and Meridian, as cheaper alternatives to Boise, are also very popular
This whole metro area with Boise as its undisputed center is very popular among Idahoans. For those who don't feel like paying premium prices in Boise, Nampa and Meridian are very nice, and much cheaper alternatives. Especially Nampa, where the cost of living is right around the USA average, which makes it one of the most affordable places in Idaho. Both these cities are attracting a few hundred people from Twin Falls and Idaho Falls. Relocations from Pocatello to Meridian are also very popular, as the total number of moves on this route sometimes surpasses 500 a year.
How much will it cost to hire Idaho long distance movers?
Your long distance moving costs depend on your needs and the services you want to use. Long distance moving companies Idaho make the final cost based on many different factors. Long distance moves are usually more expensive than local moves, and many factors are involved. From the distance, weight, and size of your belongings, to the cost of fuel and additional moving services all these things are included in the price. So, before you hire one of the companies you can find on our website, make sure to compare them and their quotes, reviews, and services to pick the one you like the most and ask for a free estimate. Until you do that, we will show you a few average prices for relocations across Idaho.
Moving from Boise to Idaho Falls; $1,000 – $2,4000 (280 miles)
Moving from Boise to Pocatello; $900 – $2,300 (235 miles)
Moving from Meridian to Twin Falls; $700 – $2,000 (136 miles)
Moving from Idaho Falls to Pocatello; $400 – $1,500 (51 miles)
Professional movers make the relocation process palpably easier
Long distance relocation comes forth with plenty of tasks and challenges. These can be particularly hard for a novice to handle on their own. With that in mind, hiring experts seems not only like a smart move, but the only one that ensures success. And success is what we all want when moving. A professional moving team can take on as little or as much of the moving process on themselves, allowing you to ration your time and energy as you like. Besides, you will have enough to take care of as it is. Keep in mind that it is not only the time these long distance movers Idaho will save you. They will also spare your nerves plenty of stress. And the latter is the one thing that really matters.
Do some research before you sign a contract
Before hiring long distance movers, do the proper research. You are trusting them with everything you own so you need to make sure you are dealing with a reliable long distance moving company.
Check the company's reputation online. Look for the reviews and get an idea of what you can expect from long distance movers in Idaho.
Be sure they have years of experience. If long distance moving company has an established business history, you know you are dealing with a reliable and reputable team of professionals.
Moving companies in Gem State are regulated by the Idaho Transportation Department, so check if the movers you're considering have obtained the required permits from this agency.
Make sure they are offering full-value protection type of moving insurance. Some long distance moving companies Idaho insure your belongings for the full replacement value. Under full value protection, your long distance mover is liable for the replacement value of lost or damaged goods in your entire shipment.
Available additional services. There is a wide array of services that long distance moving companies provide. You can choose the type of services you need and ask your moving company for a free moving estimate.
Moving across Idaho can be tough since these reloctions are usually filled with hassle. That's why you need a long distance moving companies Idaho capable to handle all the hard parts of the move. Professionals can turn off all the utilities and transfer them without damage and hassle. You don't have to pack anything on your own, let professionals pack and load it into a moving truck. They know best how to pack and protect your most valuable items for transportation. So, take a look at our database of long distance moving companies Idaho to find one company that can take the stress out of your relocation.
Long distance moving services you can use
Professionals can help you in more ways than simply transporting your things. All of the moving companies try to have a good number of additional services that you as a client can use. These services are made in a way to fulfill all the needs you might have. Since every move is a different experience, they know you might need a different moving process than someone else. Check out these reliable moving services that can make your move a success:
Full-service packing and unpacking, including packing materials
Door-to-door moving
Residential apartment and house moving
Military relocations
Student moving
Senior moving
Affordable prices
Heavy and specialized furniture moving.
Piano moving, pool table moving, etc.
Verified Movers will be your companion throughout this process
Choosing a reliable mover is the crucial move in all this. You must hire someone you can trust with your time, things, and also money. Since often a lot is depending on the way you have a move, you must be sure. And choosing between all of the long distance moving companies Idaho can be hard. This is why we have gathered an extensive database of quality movers you can use for your needs. It is simple. At Verified Movers we want to make your choosing process simple and much shorter in time.
All you need to do is check their reviews and see who is the best fit for you. Choosing a team should never be done in a quick way, but since we know most people don't have a lot of time, we decided to help with that. Also, we are here to answer all of your questions and there is a lot of moving material on our blog. All this will make you feel more prepared and ready for your move.
The optimal time for a long distance relocation in Gem State
It's hard to pinpoint one exact period when the relocations have the best chance of being great because Idaho truly has very nice weather most of the year. So, why don't we start with the recommendation for avoiding certain periods? For example, winter. Idaho gets snowy and very cold, considering that it is, in the end, one of the northern states. Therefore, we'd maybe eliminate winter as a possibility, even though moving during that period is completely doable too if you're moving with skilled long distance movers Idaho.
Summer is arguably the best time to relocate across this state. however, Idahoans have recognized that, and most relocations in Gem State are happening during the summer months, most notably, in July. Why is this important? Well, it's simply because due to high demand, long distance movers in Idaho are busier then, which results in a spike in prices. So, if you want to have a pleasant relocation, and save some money in the process, consider spring months like April, or early fall such as September or October for your move.
Difference between moving with long distance moving companies Idaho and on your own
Knowing all of the benefits of hiring a long distance moving company in Idaho to help you decide whether you will move on your own or with help. Moving is always a hard process. It takes a lot of time, preparation, and sometimes experience. And many people struggle with it. Moving on your own means you will also need help from your friends or family. You will be encharged with hitting all the deadlines, buying packing materials, and renting storage and trucks. Since not many people have enough time in their day-to-day life for all this, stress rises high during moving.
In order to avoid this, you can be getting help from the best long distance movers in Idaho. Professionals can do everything for you, and you can be secure that everything is in the right hands. There won't be a need to worry about deadlines, stress about packing everything, or paying for damages. Moving with professionals means you will have a calm move you can enjoy.
Hiring long distance movers in Idaho will definitely pay off in the end
Long distance movers are those companies that are trained and skilled to help you pack, ship, and move all of your personal belongings across the state, country, or world. So, don't forget to do a proper background check, and visit Verified Movers website before selecting one moving company. You don't want to end up paying more for the services. Just remember, hiring reliable long distance moving companies Idaho will pay off in the end. They help you in a time when they know you are busy, stressed, and overwhelmed. Also, professionals have the knowledge and experience to help you move through the Rocky Mountain area.
FAQ
Since there are a lot of questions you might have during this time, we wanted to give you some answers to them. But the best thing is to call your long distance movers Idaho and ask them directly anything you want to know. They will be able to explain and give all of the answers to you for your specific situation.
How to prepare yourself for moving?
There are always a few ways you can approach moving, but approaching it with a detailed plan is to best one. Give yourself enough time if you can. And try to figure out all of the details in advance so that you don't feel stressed rushing later. You can even place some marks so you know which tasks are a top priority. This should be getting your long distance movers Idaho, finishing all of the legal things before you move, etc. Once you have everything going to come into place and you will feel much better in this process.
Is there a way to help your long distance movers in Idaho?
You will be having long distance movers in Idaho with you through the process of moving. There are here to make it much more simple and help you out. But there is also a way for you to make things easier for them. It is connected to your moving day. Once the moving day arrives you should be completely ready. Get up earlier on this day and pack up everything that was left and that you were using until then. This will help your movers so that they can instantly start their work when they come to your house. It will also be good for your move because you won't waste time, and the process can start early.
Will it take long for movers to relocate my items across Idaho?
It definitely won't be long until you have all your belongings in your new home. Considering that Idaho is not a small state, your relocation could last up to around 2 weeks.
How far in advance should I schedule the services of moving professionals?
We think that the best option is to call long distance moving companies in Idaho one month in advance. That gives you enough time to prepare for the upcoming move properly.
If I ask for packing assistance, when can I expect this process to be completed?
If you hire experienced and diligent packers from reputable long distance moving companies Idaho, the whole packing process will probably last less than 24 hours since these professionals are skilled enough to efficiently pack up your household in a heartbeat.
Long distance moving companies by cities in Idaho
Verified Movers are here to help you find a reliable moving team
At this point, the gravity and importance of the assistance long distance moving companies Idaho is undeniable and virtually necessary for a smooth move. You can find the right company simply by going through our website. You will come across all the information you may need, including experiences from previous customers. We want to help you avoid bad companies and get you in the safe hands of true moving professionals in the Gem State. That's why we encourage you to use all our resources in order to make the best possible decision. For any relocation, you'll have an ally in Verified Movers, so don't hesitate and visit us right away!
Facts About Idaho
01. Main Information
Popular Cities
Boise, Nampa, Twin Falls, Meridian
US Senators
Mike Crapo, Jim Risch
State Website
State Moto
Let It Be Perpetual
State Nickname
The Gem State
02. Geo Population
Total Population
1,920,562
Highest Elevation
12,662 ft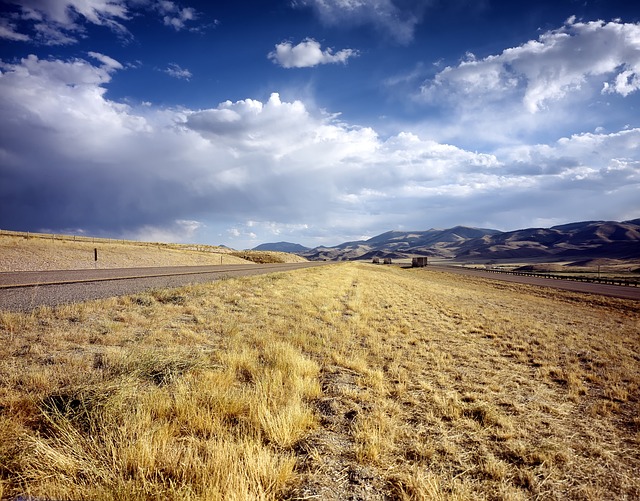 03. Education
Top 5 Elementary Schools
Riverstone International School, Sun Valley Community School, Falcon Ridge Public Charter School, Troy Elementary, Palouse Prairie Charter School
Top 5 Middle Schools
Riverstone International School, Sun Valley Community School, Falcon Ridge Public Charter School, Payette Lakes Middle School, Palouse Prairie Charter School
Top 5 High Schools
Riverstone International School, Sun Valley Community School, Renaissance High School, Boise Senior High School, Meridian Medical Arts Charter School
Top 5 Colleges
University of Idaho, Boise State University, Idaho State University, Brigham Young University-Idaho, Northwest Nazarene University
04. Rates
Crime Rate
12.95 (per 1,000 residents)
Average Income (household)
$63,377