Although the state of Delaware is divided into three counties and is the 2nd smallest state in the country, it still has plenty to offer. Nicknamed the First State, Delaware was the first state to ratify the US constitution. Delaware's historical richness isn't all it has to offer. The state also has a tradition of agriculture and industry, as well as miles of seacoast and nature preserves. So, all in all, there is plenty of good qualities for every aspect of life. Hence, all that's left is to identify the right long distance moving companies Delaware. And this is something that Verified Movers are more than able to assist you with. Also, we'll be happy to show you the right way if you choose to leave Delaware. We'll do so by matching you with cross country moving companies Delaware. Everything you need is here on our platform, so make sure to visit us!
Moving is a complex venture, and as such requires your devoted attention and time. You need to plan it all out in time and make sure all the deadlines are met. Of course, this can be rather challenging, especially when you have to travel over longer distances. However, you needn't be alone in the process, as professional long distance moving companies Delaware are easy to find. With Verified Movers helping you out, you can expect to be matched with reliable, reputable, and respectable moving experts. Feel free to go through our reviews right away, and use all the advantages of our vast database.
The "First State" is posting really good numbers migration-wise
Delaware is now one of the most popular states on the East Coast. While some other, bigger states, are still attracting more people than Delaware, the First State has one of the best inbound-outbound move ratios in the USA (60% inbound moves in 2022). So, why is Delaware so popular nowadays? Well, for starters, it is one of the least expensive states in this part of the country. Sure, living here isn't cheap. The cost of living in Delaware is 7% higher than the nation's average. But, it is still much easier to afford than in a lot of states in the neighborhood. The First State is prosperous and has enough opportunities, and as such, when we take the affordable cost of living into account, it's benefiting a lot from the exodus that's happening in some major cities located nearby.
Therefore, it's clear why Delawareans are choosing to stay in their state. However, a person does feel a need to relocate somewhere else from time to time. Therefore, there are a lot of relocations happening within Delaware, and more on that in the next section.
Wilmington is still the most popular destination in DE, but Dover and Newark are attracting a lot of people as well
While Delaware has a lot of beautiful places, it is clear that the most popular city has to be the one that provides the most opportunities. Considering the size of Wilmington compared to other cities in DE, it's no wonder why this city is the most common choice for Delawareans on the move. Its proximity to Philadelphia is another very important benefit of living here, as people can work in the City of Brotherly Love while living in Wilmington. All things considered, this city is not expensive either, with the living costs here being only 4% higher than the state's average.
Dover and Newark are two cities on the rise as well. While their moving trends weren't extremely good before the pandemic, the inflow of people from New Jersey, NYC, Baltimore, Washington DC, etc. has caused a major growth. Still, they aren't at the top of the list for Delawareans due to the appeal of Wilmington but there are more than enough people who are choosing to call Dover and Newark their homes. Dover is especially appealing due to its low prices. The cost of living here is right around the nation's average, or 6% lower than the state average. Now, let's see how many people are moving between these cities.
Since neither of these cities is huge, and far from reaching six figures in terms of population, the number of relocations isn't sky-high. Wilmington gets most residents from Dover, and it is as many as 500 people a year. Almost the same number is moving in the opposite direction. What really suits Wilmington is that it attracts so many people from smaller places and towns within a 100-mile radius, which ensures its steady growth. There are a few hundred people a year who are moving from Dover to Newark and vice versa, while the same goes for relocations from Newark to Wilmington. It's a dynamic state in terms of relocations, so you surely won't be the only person on the move whichever route you're taking.
The cost of relocating across Delaware
Relocations within the state of Delaware are quite cheap. You can guess that the reason for this is because all cities are very close to each other. So, most relocations in the First State will probably cost you between $300 and $1500. Let's take the most common route as an example. Moving from Wilmington to Dover, or vice versa costs around $800 for a 1-bedroom apartment with a moderate weight of the shipment. That being said, even this move could cost you less than $500. It all depends on a few things. We would be more than happy to give you a more accurate price. But, to do that, you would have to share a few details with us via a quote calculator on our website. So, since it's completely free, why not check it out and get a better idea of how much are long distance moving companies in Delaware going to charge you?
Spotting reputable moving professionals
An essential part of your search for long distance moving companies Delaware should be a short background check. First of all, make sure that the company is registered with the Delaware Department of Transportation as all long distance movers in the First State should be. Once you do that, head out to Verified Movers reviews to read the testimonials of the company's former clients. They will help you decide if a company is worth hiring, and your choice will be much easier to make.
Why should you choose Verified Movers for help?
Once we realized how hat sand time-consuming is searching to the best movers for your situation, we decided it is time to help. This is why we at Verified Movers have gathered an extensive database of long distance moving companies from Delaware you can hire. This will allow you to save time and also be safe. As there are many scam companies nowadays, using our service you will know that they are a reliable company. All you need to do so visit our website. We can also point you in the right direction by helping you with various moving tasks. Our moving guides can be found on the Verified Movers blog, so make sure to check it out.
The difference between moving with long distance movers and by yourself?
Oftentimes people question if they should hit professionally for their moving day. This is a great way to see what you can do alone and what you need help with. Since sometimes you don't have time or experience, you can also fully allow long distance movers Delaware to take over. This will save you time, and energy. Having a team of professionals means that you will have trained people to pack, load, and transport your things. It also means that you won't need to worry about damage to your things, scratches to your walls, or something breaking while loading.
When trying to organize a move on your own, be aware that you need a lot of time and a fully detailed plan. For the best packing tips, you can see some of the packing tips and tricks on our website. Use different-sized boxes and quality materials. Fill your boxes and secure them while not forgetting to label them. When loading everything into the truck make sure that things can not move around during the drive. Just be patient and don't rush, otherwise, your stress levels will be through the roof.
Leave the packing and loading to long distance moving companies Delaware
People often wonder which is better – pack by yourself or let your team of moving experts do it for you. It all comes down to what you are moving and how much time you have on your hands really. Yes, it costs you less to handle the packing on your own. However, if you give your long distance moving companies in Delaware the task to pack everything for you, you can save much more than money. When Delaware moving specialists handle the packing for you, we make sure that everything is properly secured and ready for transport. This way, you have peace of mind when it comes to the well-being of your belongings.
Once the packing is all done and secure, the moving crews will make sure that everything is loaded securely. With state-of-the-art and a capable workforce, any of the Delaware movers we match you with will make for quick and easy relocation.
Other moving services you can ask for
There are much more moving services to further ease your relocation. Long distance movers in Delware offer all of these in hopes to meet all of your moving needs. This means that no matter the distance you are going or what you are transporting you can have the best experience. Other than moving, you can also get these additional moving services:
Cross country moving
Residential moving
Piano moving
In house moving
Same day delivery
Furniture moving
Junk removal
Senior moving
Think about using storage services from long distance moving companies Delaware
Sometimes people forget about a very useful service that you can get from long distance movers in Delaware. And that is storage. While trying to pack everything to might realize that you have a lot of things you don't know what to do with yet. This is a great example of using a storage unit. And since there are different kinds of units to rent, you can find exactly what you need. Simply find a company that you can trust and check their surveillance methods. Also, having a climate-controlled unit means you have an additional measure of safety for your things.
You can choose between a few storage options. Most of the long distance movers from Delaware offer on-site and portable storage units. These can be a great way to deal with moving as you can have them at your house when you need them. If you don't, they can be taken back to the company. Another option that you can choose is residential storage or warehouse storage. This will depend on the things you want to store. All of the information about storage you can get from your company.
Why do you need a proper plan for your Delaware relocation?
Everything we do requires a good plan – and relocation is no exception to this rule. Because with a good plan also comes a good realization of the project you work on. This is especially important for a household move. The earlier you start with the preparation, the easier it will be for you to experience moving as a positive experience. And the selection of long distance moving companies Delaware all has a grasp of this statement. It is in knowing that our moving advice focuses on a detailed plan before the actual move.
Once you book your move with the Delaware movers of your choice, make sure to start early with the organization. The professional moving crew will usually assess the situation before the actual moving process begins and make a course of action. The goal here is to ensure that your relocation functions like a well-oiled machine. As a result, you end up with a time-efficient and overall smooth Delaware relocation.
FAQ
How to calculate the moving budget?
Calculating your moving budget can be easy if you know which factors are important. There are two main ones, distance, and weight. Long distance moving companies from Delaware are going to look into the distance between your current and your new home. The further it is, the more it is going to cost.
When it comes to weight, it means that the weight of all of the things you are transporting will affect the cost. Once you know these two, you can add in the additional moving services you are getting and make your approximate moving budget. There is also an easier way. Most of the long distance movers Delaware offer free estimates and can tell you your budget. 
What to prepare for moving day?
On your moving day, you should be up early. Finish tidying up and pack all that is left. These should ideally only be things you used the night before and the morning of. This means chargers, electronics, cosmetics, and bedsheets. Check once more if everything is out of the fridge and the freezer and that all of the things are plugged off. Now, when the movers come in the morning, they can start their job immediately. This is how you ensure that you are not late on your moving day.
Which moving date should I choose?
If you have the luxury of picking any month or day for your relocation, that's great. In that case, know that moving during the summer is most pleasurable, but it costs slightly more than relocating during the other seasons. And, if you want to save some money, you can move during fall or spring since Delaware's climate is really mild and it shouldn't cause you problems. That being said, our suggestion is to avoid winter moves, despite the fact that they're the cheapest.
How long will the moving journey last?
Since Delaware is a small state, relocations within its borders are easily completed in less than 10 days. That is of course, in most cases. Nevertheless, long distance movers in Delaware will inform you when to expect the arrival of your goods.
Will I be notified before my movers arrive?
Long distance moving companies in Delaware notify their clients 24 hours before pick-up and delivery.
Long distance moving companies by cities in Delaware
Verified Movers is your relocation ally
Verified Movers is the company that shares your goal of finding a reliable moving team. Our job is to make sure you have access to long distance moving companies Delaware and help you decide which one is worthy of your trust. That is why we have made sure to provide you with all the information you may need, and keep it all in one place, easy for navigation. Therefore, head out to our website and find a company that fulfills all your moving needs!
Facts About Delaware
01. Main Information
Popular Cities
Wilington, Newark, Dover, New Castle, Lewes
US Senators
Tom Carper, Chris Coons
State Website
State Moto
Liberty and Independence
State Nickname
The Small Blue Hen State
02. Geo Population
Total Population
1,017,551
Highest Elevation
447.85 ft
Lowest Elevation
Sea level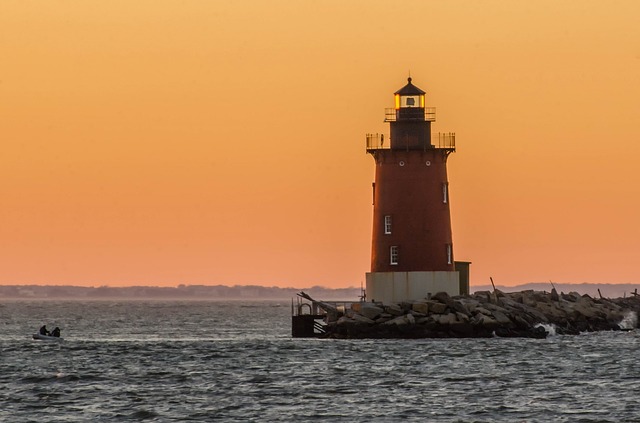 03. Education
Top 5 Elementary Schools
Tower Hill, Wilminton Friends, Newark Charter, The Tatnall, Sanford
Top 5 Middle Schools
Tower Hill, Wilminton Friends, Newark Charter, Cab Calloway School of the Arts, The Tatnall
Top 5 High Schools
St. Andrew's, Tower Hill, Charter School of Wilmington, Wilmington Friends, Newark Charter
Top 5 Colleges
University of Delaware, Delaware State University, Wilmington University, Goldey-Beacom College, Delaware College of Art and Design
04. Rates
Crime Rate
23.64 (per 1,000 residents)
Average Income (household)
$72,724