Coming across professional, reliable, and experienced long distance moving companies South Dakota might seem complicated, arduous, and stressful, but this really needn't be the experience you have. Verified Movers gives you the opportunity to reach some of the best moving teams with only a few clicks. Our platform allows for easy navigation and will help you go through your search quickly and effortlessly. Apart from finding quality information, you will also get to read about the experiences other customers have had, thus knowing exactly what you can expect. Additionally, if you change your mind and your moving destination becomes some city outside of this state, Verified Movers will point you in the right direction and show you the profiles and reviews of cross country moving companies South Dakota. With us by your side, your moving decision will be much better and easier to make, so visit us today!
If you're moving across South Dakota this summer, avoid heavy lifting and drink plenty of water. In other words, hire long distance moving companies in South Dakota to handle all hard work. Moving when temperatures are extreme in the summer and in the winter can be overwhelming.
So, our advice is to wait for the fall to move your household or office across South Dakota. Springs also can bring tornadoes, so before you hire long distance movers check the weather forecast. Luckily, this expansive, grassy Midwestern U. S. state has communities that are friendly and people who are helpful, so it won't take you long to get used to life in any of its cities.
Migration trends in South Dakota
Mount Rushmore State is actually among the most moved-in ones in the county. Well, at least in terms of inbound-outbound ratio percentage-wise. In 2022, South Dakota had 58% inbound moves. People from all over the USA, but mostly from neighboring states, have recognized the appeal of South Dakota. While the state maintains a low cost of living, sitting 5% below the nation's average, it developed a lot over the past few years. Now, it has growing job markets and a decent number of opportunities. So, it's no wonder you're looking to stay in South Dakota. In terms of the popularity of its cities, you'll find all the info you need in the following section.
Sioux Falls is still the favorite place to move for South Dakotans, but Rapid City is growing steadily as well
As the most populous metro area in the state, Sioux Falls always had a unique charm and it never stopped being appealing to South Dakotans from all over Mount Rushmore State. It's not experiencing staggering growth by any means. But, slow and steady growth has always been the trait of Sioux Falls. And, it's pretty obvious why. Despite its size, the cost of living there is still 4% lower than the South Dakota average. It provides its residents will a great number of opportunities, both in education and when it comes to jobs.
On the other hand, Rapid City is becoming increasingly popular too. The cost of living there is similar to Sioux Falls, but it is growing even more rapidly. When it comes to moving trends within South Dakota, here's what you need to know. The most common route in Mount Rushmore State is from Sioux Falls to Rapid City, with almost 1,000 relocations a year. Vice versa relocation is the second most common route with a few hundred relocations less. So, Rapid City is welcoming more people from Sioux Falls than it sends there. Meanwhile, both cities are gaining residents from Aberdeen. So, there are a few hundred people fewer who are moving from Sioux Falls to Aberdeen than in the opposite direction. And, the same goes when we compare Aberdeen to Rapid City.
How much can one expect to pay when relocating across South Dakota?
The exact cost of a relocation is difficult to determine in the sense that you need a lot of details. The final price depends on the weight of one's shipment, distance to their destination, moving date, special services, etc. That's why we invite you to fill out our free moving quote option and find out exactly how much you can expect long distance moving companies in South Dakota to charge you. For now, we'll present you with average prices for a few different relocations across Mount Rushmore State.
Moving between Sioux Falls and Rapid City; $1,200- $2,500 (347 miles)
Moving between Sioux Falls and Aberdeen; $850 – $2,200 (202 miles)
Moving between Rapid City and Aberdeen; $1,300 – $2,600 (380 miles)
Moving between Watertown and Mitchell; $700 – $2,000 (127 miles)
Choosing Your Long Distance Movers South Dakota: How to do it?
Picking the right mover in the sea of long distance moving companies South Dakota is a process in which you should be very careful and patient. Make sure to get the best movers for your relocation. The only way you can do it properly is to do thorough research.
Check how many years of experience the company has – Experience is the most important thing in the moving industry. With experienced agents, you don't have to worry about damages or loss.
Are they registered with the Department of Transportation? – Make sure your movers are registered to avoid dealing with fraudulent movers.
Look for testimonials – The internet is a great place because you can find a lot of stories about the moving company you want to hire. Sites like Yelp and Google reviews will help you read more about the reputation of moving companies. Look closely for reviews, search for positive ones, and you will hire the best company!
Does the company have insurance for the entire value of your belongings: The law requires insurance to cover only $0.60 per pound. But, some companies can offer you more insurance options.
Additional services – What additional services is the moving company offering and are they offering everything you need?
Asking for a free moving estimate – A reliable moving company in South Dakota will provide you with a free moving estimate so you can plan your moving budget.
The importance of a background check
Since a big project awaits you, it's obvious that you have to prepare for it as thoroughly as you can. Maybe the most important part of the whole thing is finding reputable long distance movers in South Dakota. Once you're certain that the reliable and trustworthy moving team is standing by your side, everything becomes much simpler and smoother. So, for starters, check if the movers you're considering are licensed. South Dakota doesn't require state or local licenses for movers, but it does require US Department of Transportation licenses. So, keep this in mind when researching if the company has all the permits it needs.
Along with looking at the licenses, your background check on a moving company should involve reviews as well. The reason why reading long distance moving companies South Dakota reviews is so important, is that you see first-hand what doing business with a certain company is like. At Verified Movers reviews, you can find an abundance of honest testimonials. Our platform is easy to browse through, and you'll gather all the info you need to make the sound choice. Remember, you will feel comfortable and relaxed when you know you have moving experts with a good reputation. So, you don't have to worry about damages and lost items. Don't settle for just any South Dakota moving company, check all reviews before you hire anyone to move your belongings and valuables.
Which services can one expect when moving with long distance movers South Dakota?
Once you get a hold of reputable long distance moving companies in South Dakota, you'll start the other part of the moving process which is much more relaxing. Now, knowing that you have a team by your side you can put your trust in, it's time to see which services they're offering. There are many moving services up for grabs, so be sure to know exactly what you need before hiring a company. Here are some of the most common ones you can pick.
Residential moving
Junk removal
Storage services
Packing services
Senior moving
Furniture moving
Piano moving
FAQ
When should I book the services of long distance movers in South Dakota?
If you want to do everything on time in order to prepare well for the moving day, call your movers one month in advance.
How long should I expect the moving journey to last?
On average, a relocation across South Dakota lasts between 10 and 15 days.
When is the right time to move across Mount Rushmore State?
Due to South Dakota's climate that you're already familiar with, summer is the best time to move. However, most South Dakotans think so as well, which leads to higher demand during summer, and hence, higher prices. If you want to save a few bucks while picking a pleasant month for relocation, maybe you should try May or September.
Is my moving team going to notify me before their arrival?
Yes, you will receive a 24-hour notice.
Long distance moving companies by cities in South Dakota
You can always count on Verified Movers' assistance
We know just how stressful and intimidating the whole searching process can be. There is a lot at stake, and you don't really know who to trust. However, with Verified Movers' database, you will be able to pick out one of the best long distance moving companies South Dakota with fair ease. Also, asides from having the opportunity of finding out which company is worthy of your trust, you'll get plenty of advice from us. Simply visit our blog and find a solution to all your moving dilemmas. So, it's clear that once you accompany with Verified Movers, your relocation will be much easier to navigate. Therefore, don't hesitate and visit us today!
Facts About South Dakota
01. Main Information
Popular Cities
Sioux Falls, Rapid City, Aberdeen, Brookings, Pierre
US Senators
John Thune, Mike Rounds
State Website
State Moto
Under God the People Rule
State Nickname
The Mount Rushmore State
02. Geo Population
Highest Elevation
7,244 ft
Time Zone
Central/UTC MT/UTC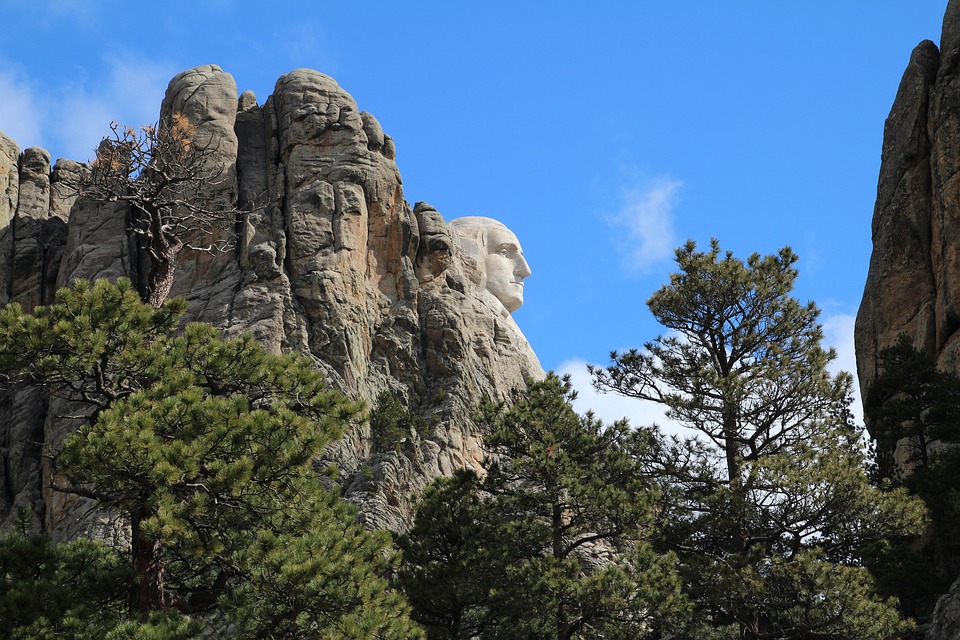 03. Education
Top 5 Elementary Schools
South Central Elementary School, Valley Springs Elementary School, Brandon Elementary School, Canistota Elementary School, Fred Assam Elementary School
Top 5 Middle Schools
Timber Lake Middle School, Brandon Valley Intermediate School, Brandon Valley Middle School, Warner Middle School, Freeman Academy
Top 5 High Schools
Washington High School, Freeman Academy, O'Gorman High School, Rapid City Catholic School Systems, Hill City High School
Top 5 Colleges
University of South Dakota, South Dakota State University, Dakota State University, South Dakota School of Mines and Technology, Augustana University
04. Rates
Crime Rate
22.86 (per 1,000 residents)
Average Income (household)
$63,920