Regardless of whether you plan on having a residential or commercial move, your best bet at success is hiring professionals to help you out. Simply put, there is too much to handle even when you are moving over shorter distances. One has to plan, prepare, pack, load, transport, unload and unpack it all while sorting all the papers and documents, as well as taking care of all other daily tasks. As you can imagine, all these obligations can lead to lots of stress. However, it won't be like that once you have professionals on your team. Verified Movers is here to help you find just the right company for you by offering a wide array of movers throughout the US. This also includes cross country moving companies Louisiana if you have a change of heart and decide to leave the Pelican State. But, let's stay at long distance moves for now. Here, some of the finest long distance moving companies Louisiana are at your fingertips, so make sure to check out our database!
Two types of long distance relocations
Before hiring long distance movers in Louisiana, you need to know whose help you need. Some people don't know this, but there are actually two types of long distance relocations out there. We have intrastate and interstate moves. So, what is the difference between them? Though easily mixed due to similar names, they are two completely different things. Interstate moves go beyond the borders of one state. We also refer to them as cross country relocations. So, if you're here with the intention of saying goodbye to the Pelican State and moving somewhere else, your next call should be to interstate moving companies in Louisiana. These companies can also be found at Verified Movers and they will take care of your move every step of the way.
Now, the other type of a long distance move is an intrastate move. Here, we're talking about relocations that are happening within Louisiana. However, we're not talking about any relocation inside of Pelican State. The distance between the two places needs to be larger than 50 miles. Otherwise, you'd need a local move. So, if your relocation fits these criteria, know that you're in the right place. We're just at the beginning of our story, so there's a lot more to come. We'll cover moving trends for cities in Pelican State, help you track down reputable long distance moving companies in Louisiana, and also show you what to expect from doing business with them.
Louisiana is the only Southern state that found its place among the 10 most moved-out states in the USA
Unfortunately, Louisiana is not a very popular moving destination nowadays. And, it hasn't been popular for a while. What's even worse though, is that the pandemic of COVID-19 really benefited Southern states in terms of moving trends. In spite of that, Louisiana remained the only southern state with negative moving trends. Not only that, but they are so negative that the State of Louisiana found its place among the 10 most moved-out states in the country, which is not a company you want to be in. In 2021, Pelican State's population shrunk by 26,000. Of course, this is not only due to relocations, but a birth/date ratio as well. But even that ratio is working against Louisiana at the moment.
In 2021, 57% of moves that involved the Pelican State were outbound. Naturally, this means that only 43% of moves were inbound. Only a few states in the country had a worse result. So, what is going on in Louisiana that makes so many people leave it? Well, the biggest indicator of life quality in any city, state, or country, is the economy. Unfortunately for Louisiana, the state's economy is far from being strong. That, of course, doesn't mean that you can't find a stable job that pays well. But, finding one is more difficult than in some other states. Even though the cost of living is 10% lower than the nation's average, it doesn't account for much when the economy is struggling to keep up with other states.
So, since you decided to stay in Louisiana, you probably want to see where people are moving to. After all, the number of inbound moves is a good indicator that something is right. And, considering Louisiana's situation, a big decision is coming your way. We'll briefly cover major cities in the Pelican State over the next few sections, so stay tuned.
New Orleans, once among the most popular cities in the USA, is now the most moved-out place in Louisiana
The birthplace of jazz music, the city that had a superb strategic location in the past, being a place where the Mississippi River meets the sea, is now in a very bad situation. It is easily one of the most famous cities in the United States, but not many people are looking to move there at the moment. Why? There are actually so many reasons for this. But, let's start with the main one. The future of New Orleans is actually uncertain. The city is sinking. Since 1930, the Big Easy has lost 2,000 square miles of land. Now while this is long-term, it's still worrying that some researchers are suggesting that in a few decades, New Orleans will be underwater. Now, this is far from being the only problem here.
Hurricanes have become a part of life in Louisiana's largest city. Unfortunately, more often than not, they are truly devastating like Hurricane Katrina back in 2005. As we mentioned, the economy in Louisiana is not very strong, and New Orleans is no exception. However, when you combine a bad economy with a big city, one thing is sure, and that is that crime will grow. So, crime rates are a big problem in NOLA. Naturally, some groups like families with kids, retirees, etc., are very motivated to move somewhere else. All of this led to New Orleans' population shrinking by 7,000 people in 2021, which is 1.5% of its total. While this percentage may seem negligible at first, just imagine if the same results were repeated over the next decade. That means that in 10 years, New Orleans would lose 15% of its population.
New Orleans is losing residents to every major city in Louisiana, and that really speaks a lot of how bad the situation is. Baton Rouge is the most common choice for New Orleanians who decide to leave their city. Over 5,000 of them have moved to Baton Rouge in 2021. Just as a comparison, slightly over 3,000 people went in the opposite direction, which is a huge gap. The next in line is Hammond, which welcomed slightly less than 3,000 New Orleanians last year. The gap between inbound and outbound moves is even bigger here since the vice versa relocation was done by only 1,000 people. People of New Orleans like Lafayette and Houma as well, since more than 1,000 people relocated from the Big Easy to each of these two cities.
Baton Rouge and Lafayette are struggling as well, but not as much as New Orleans
Now, neither Baton Rouge nor Lafayette is especially popular. However, Louisianians are moving there in decent numbers. While both cities are losing population considering the number of people who are leaving the Pelican State altogether, if we observe only Louisianians, the numbers aren't too bad. With costs of living slightly lower than the state's average, and around 20% lower than the nation's average, combined with the decent number of job opportunities, Baton Rouge and Lafayette are worth considering. When it comes to their moving trends, both cities are mostly benefiting from New Orleans.
As we said earlier, more than 5,000 people moved from New Orleans to Baton Rouge last year and almost 2,000 to Lafayette. Between themselves, trends are almost neutral. Around 1,900 people moved from Lafayette to Baton Rouge, while 1,700 of them went in the opposite direction.
Towns like Houma and Hammond are rising due to migration problems in big cities
Smaller towns have had their fair share of inbound relocations since the pandemic started. People from big cities either went back to their home towns or simply decided to live somewhere cheaper, provided it's not too far away. This is why Houma and Hammond, and also a few other towns, managed to stay on the positive side of migration trends. Also, both are very safe, which is a big plus. Needless to say, they're mostly benefiting from New Orleans, welcoming slightly over 3,000 people (Hammond) and around 1,500 people (Houma) from the Big Easy each year. They're both benefiting from Baton Rouge as well. Baton Rouge sends around 2,000 people to Hammond and 700-800 people to Houma every year.
Calculating the cost of your long distance move
The price of each relocation varies a lot, and a lot of details need to be known in order to calculate the final cost. Since we don't know any details about your move, we can't give you an exact price, unfortunately. But, that doesn't mean that we can't help. First of all, if you want to get the most accurate price, fill out a free moving quote option on our website. Until you do so, here are the average prices for moves between various cities in the Pelican State:
Moving between New Orleans and Baton Rouge; $500 – $1,600 (79 miles)
Moving between New Orleans and Lafayette; $700 – $2,000 (138 miles)
Moving between Baton Rouge and Lafayette; $450 – $1.500 (59 miles)
Moving between Shreveport and New Orleans; $1,000 – $2,600 (280 miles)
Moving between Lake Charles and Baton Rouge; $700 – $2,000 (130 miles)
What to expect from relocations assisted by long distance moving companies Louisiana?
When a person decides to hire long distance moving companies in Louisiana, they usually raise their expectations, and rightly so. When you're paying for a service, you better get what you want. Don't worry, once you choose one of the finest companies in the Pelican State, your move will be exactly the way you want it. First and foremost, you won't need to stress over the safety of your items. They'll be safely transported to your new home without a scratch. But, once movers take over so many tasks involved in your move, you'll have more time to enjoy the positive side of a long distance relocation.
Long distance movers in Louisiana have a plethora of services on offer
Now, in order for your move to be navigated based on your preferences, there would have to be some things that can truly make it unique. Moving services serve this purpose. Long distance movers Louisiana can help you with so many things, most notably:
Residential moving
Packing services
Storage services
Furniture moving
Senior moving
As you can see, a lot of these services could prove to be very useful. For example, packing. Preparing and packing your belongings might seem like an easy task to take on at first. But, in reality, it is the opposite. Packing is a hard, tiresome, and time-consuming process. So, no wonder why so many people decide to ask long distance moving companies in Louisiana to help them out with this. The same goes for furniture moving. No matter how much you plan ahead something can go wrong if you don't have professional assistance help. Long distance movers and packers will help you pack and move your big and bulky pieces of furniture. Take your pick from the services we mentioned (and many more on offer) and have the relocation you've always wanted.
Relocating specialty items is a breeze with long distance moving companies in Louisiana by your side
Even if you have some bulky items that hold great value, you can relax as they will be safe in the hands of long distance movers Louisiana. The moving industry has come a long way. Each year, we have improved technology, better equipment, and of course, more qualified movers. Now, no moving task is impossible. To be fair, not every company in Pelican State specializes in the relocation of certain items. So, make sure to focus on finding movers who are able to help you with your specialty item. People usually ask for the following services:
Auto moving – While it's true that Louisiana isn't overcrowded by cars and is known for major traffic issues, that doesn't change the fact that driving a car over long distances is exhausting. So, if you're a car owner and want to avoid this, you'll find much use of auto moving services that plenty of companies in Pelican State are offering. Your car will be transported without touching the road.
Piano moving – Louisiana is known as a state that has a great music scene. People enjoy music, and having a piano in your household is not uncommon at all. If this is the case with you, avoid putting your favorite instrument at risk, and let long distance movers in Louisiana deal with its transport.
Antique moving – Almost every home in Pelican State has some kind of antique item that people, for obvious reasons, hold very dear to their hearts. However, older items are becoming more and more prone to damage as the years pass by, and a relocation is an event that could cause them harm. With long distance moving companies Louisiana, you won't have to worry about the safety of your antiques.
How to identify honest and reliable movers?
Now, all these services won't account for much if you don't devote enough time to find a reputable company. Unfortunately, with many fraudulent movers out there, you can never be too cautious. Once you find a company that offers all the services you're looking for, that will certainly be great. But, before you contact them, you should do a quick background check. There are two key steps of this background check, and you're going to see what they are over the next two sections.
Find out if the company you're considering is licensed
In order to be in the business of transporting people's goods from one place to another, a moving company needs to be licensed. No reputable mover in the country has neglected these regulations. Companies that mostly neglect them are fraudulent. So, with this in mind, it's obvious that a license check is arguably the best way to eliminate the possibility of falling for a moving scam. So, how can you do this? Visit the Louisiana Public Service Commission website. Long distance carriers are regulated by their local authorities, so this is where you can begin your background check. If it was a cross country move, then the agency to contact would be the Federal Motor Carrier Safety Administration.
Our platform contains long distance moving companies Louisiana reviews, and we advise you to take a look at them
The second part of your background check should be reading the reviews. Reviews are the best tool for learning important information about a company. In some cases, what the company claims to provide, and what the customer gets in reality, are two very different things. So, you'll definitely learn a lot through the experiences of the company's former customers. We at Verified Movers have this option available on our website. You can browse through countless reviews of long distance moving companies in Louisiana, and see which one is worthy of your trust. While the license check may be more important in terms of avoiding fraudulent companies, the importance of reviews lies in the fact that they can show you with whom you're most likely to have a memorable moving experience.
Long distance moving companies by cities in Louisiana
While it may be useful to look through all the companies that operate across Louisiana, you may not have time or the nerves to go through this. So, we present you with a list of moving companies in Pelican State sorted by cities. Now, you can find the one that's closest to you, and speed up the moving process.
How can Verified Movers help you on this journey?
Although we're not providing direct relocation services, we can be very helpful to you throughout the moving process. So, what is there to know about us? We have one of the largest databases of professional moving companies. Here, you can encounter more than 21,000 moving professionals. That alone shows you that you really don't need to look further when it comes to finding movers. But, this is just the beginning. Not only do you have a list of these companies available, but also company profiles. You can find out a lot of useful information by reading them.
Speaking of useful information, the fact that customer reviews are available on our website speaks a lot about how handy our platform is. Make the most use of it and browse through Verified Movers reviews for as long as you want. And the best thing is, that's not all. You can also visit the blog section on our website to find help with some other moving-related things. For example, if you find it hard to organize your relocation or a certain part of it, you'll find the advice you're looking for on our blog. So, feel free to visit us, and take your relocation experience to a whole new level.
Going on a DIY move: Is it really that much worse than relocating with long distance movers Louisiana
While the DIY move is less expensive, which is certainly great, it is something that hardly anyone enjoys. Just imagine all moving tasks falling onto your shoulders, and there are a lot of them. At times, it's simply too much to handle. So, why is moving professionals way better? The answer is pretty simple. Because moving is hard. And it doesn't matter if you are planning on moving your business or your household goods, it is always the same, and it always will be. That is precisely why you need long distance moving companies Louisiana on your team throughout this complex process. We want your relocation to be smooth, safe, and enjoyable. Just the way you like it. So, this is exactly why we strongly advise you to avoid taking risks and relocate with Pelican State's reputable moving professionals.
When can I expect long distance moving companies in Louisiana to deliver my items?
Since the arrival of your items depends on some external factors as well, it's nearly impossible to tell the exact day when your goods will be delivered. However, in most cases, it takes between 10 and 15 days for long distance moving companies Louisiana to complete the relocation. Keep in mind that the safety of your items comes first, and as long as they're safe, being a bit patient shouldn't be a problem. Meanwhile, you can use the time prior to moving completely to prepare your new home for the arrival of your belongings. Plan where each item is going to go, clean the home thoroughly, and enjoy these last bits of the move.
Louisiana has a specific climate, so choose wisely when it comes to selecting a moving date
Some states are suitable for relocations all-year round while some other states have one season during which you shouldn't move. And, then we have Louisiana. The Pelican State has such a unique climate. To some extent, it is suitable for moving all year long. And, on the other hand, you may want to steer clear of some seasons. For example, winters are very mild and short, while the summers are very hot and humid. Then, you have September and October when the hurricane season peaks. So, when is the best time to move?
Spring could be a great choice. March, April, or May, take your pick. September may not be the best due to hurricanes. Winters also aren't the best choice, no matter how mild they are. And, of course, summer is when it gets quite hot. Another thing about the summer is that this is the peak moving season for long distance movers in Louisiana. So, prices are higher during the summer than during the other yearly seasons. If you want to save a few bucks, considering that the winters in Pelican State are completely ok for relocations, moving in January, although not the best idea, wouldn't be the worst one either.
Arrange your relocation on time in order to be well-prepared for the moving day
So, no matter which season of the year you choose for relocation, you should arrange the move on time. What do we mean by this? Well, it takes time for long distance movers Louisiana to organize your move. Of course, they are the experts who can do it on short notice as well. But, no matter how good they are, when you give them ample time, the outcome has to be much better. So, our suggestion would be to contact Pelican State's moving professionals one month in advance. That seems like the best option, and your whole moving process will be much easier to organize and navigate.
Moving with long distance movers in Louisiana – FAQ
Now, as we are about to wrap things up, we wanted to mention a few more questions that people usually wonder about before they call long distance moving companies in Louisiana. So without further ado, let's jump into it.
What's the difference between a binding and non-binding moving quote?
A binding estimate is a legal document, signed and sealed. No further changes can be made to this document, so make sure to double-check everything before signing it. On the other hand, a non-binding quote is an estimate in the true sense of the word. It gives you the approximate price, but not the final one.
Where can I file a complaint in case of a negative outcome?
The agency we mentioned earlier, the one that regulates moving companies in Pelican State, the Louisiana Public Service Commission, is also open for complaints in order to battle fraudulent moving companies. Also, you can visit the Better Business Bureau and file a complaint there as well.
What is there for me to do while long distance movers Louisiana are working?
The beauty of a relocation assisted by long distance moving companies in Louisiana is that there's nothing for you to do. Especially not when the movers are working. Be there for them if they have some questions, or to give them a refreshing beverage, but the tasks related to moving will be completely taken care of by them.
How long does it take for movers to pack up my belongings?
The whole packing process will probably be finished in less than 24 hours.
Can I insure my belongings?
You can, and you should, insure your belongings. Moving insurance comes in different types and different prices. You can opt for full insurance, or take a partial insurance package, depending on your preference.
Verified Movers are proud to help you make the best relocation choice
Long distance moves tend to be difficult, not only because of all the moving tasks but due to the fact that everything is changing. Of course, that shouldn't stop you from going on this journey. Just try to make it easier on yourself, so you can adapt quicker. Moving is tremendously easier with professional assistance, as long as the people who are helping you are reliable, experienced, and diligent. That is what makes your choice of moving company so important for the success of your move. And, that is where we step in to help. With Verified Movers' database at your side, you will find it easy to learn all the important information on long distance moving companies Louisiana, and thus make the best choice. Check out our website today, and we'll be happy to help you find some of the most reputable moving professionals operating in the Pelican State.
Facts About Louisiana
01. Main Information
Popular Cities
New Orleans, Baton Rouge, Lafayette, Lake Charles
Governor
John Bel Edwards
US Senators
Bill Cassidy, John Kennedy
State Website
State Moto
Union, Justice, Confidence
State Nickname
Bayou State
02. Geo Population
Area (sq mi)
52,378.13 sq mi
Total Population
4,627,002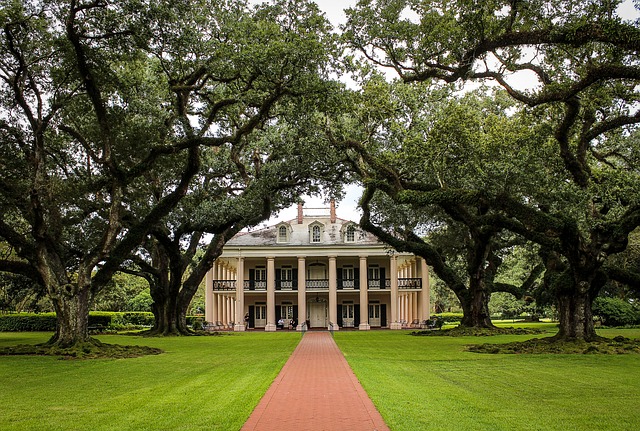 03. Education
Top 5 Elementary Schools
Metairie Park Country Day School, Isidore Newman School, Lusher Charter School, Episcopal School of Baton Rouge, Episcopal School of Acadiana
Top 5 Middle Schools
Metairie Park Country Day School, Isidore Newman School, Haynes Academy School for Advanced Studies, Patrick F. Taylor Science & Technology Academy, Lusher Charter School
Top 5 High Schools
Benjamin Franklin High School, Metairie Park Country Day School, Isidore Newman School, Haynes Academy School for Advanced Studies, Patrick F. Taylor Science & Technology Academy
Top 5 Colleges
Louisiana State University, Tulane University, University of Louisiana at Lafayette, Loyola University New Orleans, University of New Orleans
04. Rates
Average Income (household)
$49,469