Long distance move is a feat best handled by professionals. The sheer number and complexity of tasks paired with the constant pressure of deadlines make it virtually impossible for any novice to finalize a relocation with success. Luckily, you really don't need to worry about the outcome of your move, as long as you hire some of the best long distance moving companies Minnesota. And, with Verified Movers by your side, you will get the chance to get in touch with those professionals in the simplest, most straightforward way. Our vast database allows for simple research, providing you with all the information you need to judge the company's credibility and quality. If you eventually decide to leave the North Star State, count on us to assist you in the journey of finding cross country moving companies Minnesota. So, make sure to visit us today, and get yourself matched with Minnesota's finest moving professionals!
Intrastate vs. interstate move: What is the difference?
Long distance relocation is a relocation that goes beyond 50 miles. In general, anything lower than that can be considered a local move. It's because, more often than not, it is within one metro area. Even though there are some exceptions, 50 miles is generally accepted as a margin for a move to be considered a long distance one. However, there are two types of these relocations: interstate and intrastate moves. Due to the similarity of their name, people are struggling to differentiate them. So, here is an explanation. Intrastate moves are those that are happening inside one state, in this case, Minnesota. These are the moves such as Minneapolis to Rochester, St. Paul to St. Cloud, etc. If you're here to move between two cities in Minnesota, stay with us, as this will be the main topic here.
On the other side, we have interstate moves, and they involve more than one state. Basically, if you're leaving Minnesota and moving to some other state, that means you're going on an interstate or a cross country move. But, in this case, instead of asking long distance movers in the North Star State to help you out, you should turn to cross country moving companies Minnesota. Don't worry, just like you're able to find long distance professionals here at Verified Movers, you'll be able to find interstate ones as well.
Why are Minnesota's moving trends continuously negative?
For a while now, Minnesota hasn't been famous for the number of inbound moves. In fact, for more than 20 years now, Minnesota's moving trends have been consistently negative. To be fair, when you look at each and every year individually, the numbers are never too bad. But, the accumulation of everlasting negative moving trends is certainly a reason for concern. For example, in 2021, there were 54% of outbound moves, which doesn't seem too big. Especially not when you see famous and usually very popular states, such as California and New York, having more than 60% of outbound relocations. But, ever since 2001, the North Star State has been losing between 7,000 and 12,000 people a year. And, that is a lot for a state with slightly over 5 million people.
People are moving for better weather and better job opportunities. And, some are even moving for lower living costs. Although the State of Minnesota has a cost of living that's 3% lower than the USA average, there are some states nearby that are even more affordable. People who are leaving Minnesota, are mostly moving to these states:
Wisconsin
North Dakota
California
Florida
Texas
Minneapolis and St. Paul aren't so popular among Minnesotans anymore, due to a rising living cost
The most populous metro area in the North Star State, the one that revolves around Minneapolis, has experienced a big jump in prices over the last decade. To be fair, based on USA's standards, it isn't too significant. But, we're talking about Minnesota here, and Minneapolis is more than 10% more expensive than the North Star State's average. The same goes for St. Paul. With the current moving trends being affected by the cost of living, it's natural that the number of Minnesotans moving to these two cities has started to decrease. Also, the number of people leaving these cities since the outbreak of COVID-19 became bigger, leading to negative moving trends in both St. Paul and Minneapolis.
Neither of these cities is having a positive net migration in relation to other major Minnesotan cities. For example, during the first two years of the pandemic, almost 5,000 people relocated from Minneapolis to St. Cloud, while less than 3,000 went in the opposite direction. This shouldn't surprise us considering that Minneapolis is 25% more expensive than St. Cloud. Similar numbers can be seen when comparing Minneapolis to Duluth as well. So, Minnesotans aren't keen on Minneapolis and St. Paul at the moment, but the good thing for both these cities is that they're welcoming a lot of people from cities outside of the state, such as Chicago and Milwaukee.
With such trends, it's obvious that top movers in Minneapolis have a lot of work to do. If you are among many people who are leaving Twin Cities, then you should strongly consider asking for their help. And, in terms of where to go, over the next two sections, you'll see which Minnesotan cities are very popular nowadays.
St. Cloud is now one of the preferred destinations for Minnesotans
Even though it wasn't on the radar of people who are moving, even Minnesotans, St. Cloud is now experiencing a positive net migration. It's one of the most popular places in the North Star State at the moment. And, it's not hard to see why. For starters, the cost of living in the city is very low. With an index of 85, it's 12% lower than the Minnesota average and 15% lower than the nation's average. Furthermore, it's a great place to attend college, and a lot of inbound moves are students who are looking to pursue their education in St. Cloud.
Finally, it's very good for families, because it has a much better safety index than the so-called "Twin Cities" – Minneapolis and St. Paul. Twin Cities are the main source of inbound moves for St. Cloud. But, it's worth saying that St. Cloud has a positive net migration when compared to any other city in the North Star State. People from all over Minnesota are coming to live in St. Cloud, and we think you should consider this city as well.
Duluth isn't too far behind St. Cloud
When it comes to Duluth, the situation is very similar to St. Cloud. They have an identical cost of living, sitting at 15% lower than the nation's average. As such, Duluth is, like St. Cloud, significantly cheaper than Twin Cities, which is a good place to start when understanding why a certain place is popular among movers. Duluth is also good for education, but it's mostly known for being a great place for young professionals. The growing economy makes it great for the young people of Minnesota to get their careers off to a flying start. It's right on the lake as well, so it's very appealing to people who love to spend their time enjoying nature.
Almost the only city Duluth is losing residents to is St. Cloud. Other than that, Duluth is very popular. For example, the city welcomes around 2,000 people from Twin Cities each year. Not only that, but a few hundred people are moving to Duluth from cities like Rochester and Mankato on a yearly basis too. Duluth is even popular outside of Minnesota's borders because the people of Madison, Chicago, Los Angeles, and Houston are coming to Duluth in large numbers.
The cost of long distance relocations in the North Star State
Predicting the cost of long distance move accurately without knowing a lot of details is very difficult. But, we wanted to give you some idea of what to expect. Below, you'll find average price ranges for relocations between several cities in Minnesota. Just remember that your best chance of finding out the most accurate price is by getting in touch with North Star State's moving professionals who are offering a free moving quote to their clients.
Moving between Minneapolis and Duluth; $700 – $2,000 (154 miles)
Moving between Minneapolis and St. Cloud; $450 – $1,700 (76 miles)
Moving between St. Paul and Bemidji; $900 – $2,350 (232 miles)
Moving between Rochester and Duluth; $900 – $2,350 (227 miles)
Moving between St. Cloud and Rochester; $650 – $1,900 (133 miles)
Moving between Duluth and Bemidji; $750 – $2,100 (177 miles)
Things that can impact the final cost of your move
There are two main factors to consider when calculating the price of a long distance move – the weight of your shipment and the distance. We discussed the distance in the previous section, and it's easy to see why this impacts the cost. More driving, more fuel, and more work make the price go up. So, as we saw earlier, it's normal that moves from Minneapolis to St. Cloud are less expensive than those from Duluth to Bemidji for example. The weight of the shipment plays a big role too because it will determine the size of the truck needed for your transport. Among other things we have moving insurance, which is paid extra if you ask for it. Then, there are special services, which if you decide to use them, will cost you more. Even the moving date can affect the price, but more on that later.
Finding long distance moving companies Minnesota to relocate with
Now, after we've covered moving trends in the North Star State, it's time to find long distance moving companies in Minnesota with whom you'll relocate. Verified Movers have prepared plenty of useful sections. We did so with one goal in mind – helping you have a smooth and enjoyable moving process throughout which the safety of your items won't be in question. So, let's start off with things to pay attention to when choosing between many moving professionals across Minnesota.
All long distance movers in Minnesota have to obtain the necessary permits to transport people's belongings across the state
When it comes to making sure that certain Minnesotan movers are the right choice for you, no better place to start than checking the licenses. You probably knew that moving companies need to have licenses to transport your belongings, even if it's a local move. Even if you didn't, Verified Movers are here to point you in the right direction. Minnesotan movers have to be registered at the Minnesota Department of Transportation, an agency that's responsible for regulating moving professionals in the North Star State. This is where you'll be able to check if your movers are indeed legitimate. But, please note that this is only for local and long distance moving companies Minnesota. Those who are moving people across the country can be checked at the Federal Motor Carrier Safety Administration website.
Check out Verified Movers reviews to find out more details about the North Star State's moving companies
After making sure the company is licensed and well and truly legitimate, it's time for step two, and that is reading the reviews. Taking a look at long distance moving companies Minnesota reviews is something we strongly advise you to do because the importance of reviews is simply huge. Even though some companies may be licensed, that doesn't mean they're good, nor does it mean they are your right fit. The testimonials of previous clients will clear that up, and you'll find everything you need to make a good, sound choice. Verified Movers reviews is the place to track these testimonials, since it allows you to browse through the comments of many companies in one place, so make sure to visit us.
When relocating with long distance movers Minnesota, expect a sheer number of services you can use
One of the things that truly separates DIY moves and professional ones, apart from the safety of your items, are the services you can ask for. Because relocating with one of the best long distance moving companies in Minnesota is far more than just a transfer. The finest professionals in the business are looking to make the moving experience joyful for their clients, and offering a plethora of moving services is one of the ways to ensure that. When you're moving across the North Star State, expect a lot of services to be available to you, and here are some of the most popular ones:
Residential moving
Packing services
Storage services
Senior moving
Furniture moving
Junk removal
That's not all, because long distance movers in Minnesota can also take care of your specialty items
If you have some specialty items at your disposal that you simply don't know how to move safely, turn to long distance moving companies Minnesota because they'll offer a solution. No matter the size of the task, they will step up and get the job done. Considering how many of these specialty item moving services there are, it's clear that the best movers in the business can handle whatever you ask them for. Let's take a look at a few examples:
Auto moving. Minnesota is not a small state, and driving your vehicle from one city in the state to another, in some cases, can be a real challenge. Especially if you end up moving during the winter when the whole of Minnesota gets covered by snow. During that period, it won't be just difficult, it will be risky as well. With that in mind, it's great to know that you can ask movers to transport your car, without having to worry about either your safety or the safety of your vehicle.
Fine art moving. If you have some valuable art in your home, then you're probably worried about relocating it. These items are fragile and not to mention that every scratch would cause irreplaceable damage. Instead of taking risks, let long distance movers Minnesota expertly pack and transport your art pieces.
Piano moving. Pretty much the same thing can be said about pianos. They're bulky, fragile, and valuable, and as such, they need to be relocated with extra care. Long distance movers from the North Star State know how to deal with this, so it would be better to ask for their help.
Our platform will pave the way to a successful moving journey
One thing you should know about Verified Movers is that our goal is for each and every one of our visitors to achieve a safe and enjoyable relocation. To help you do this, we prepared a whole lot of services. First and foremost, with over 21,000 moving professionals sitting in our database, each and every person can find an ideal team for them. To make this search easier and quicker, we have prepared Verified Movers reviews, where you can learn very important information about long distance moving companies in Minnesota.
Last but not least, we can help you with everyday moving tasks as well, and we do so by sharing handy advice on our blog. If you visit it, you'll definitely find some tips, tricks, or guides that will help you deal with the process. Verified Movers is your true ally, so make sure to check out our website.
Carefully pick your moving date if you want to make this a memorable experience
The first thing you should seek during the relocation is, obviously, the safety of your belongings. That's what you'll get after hiring reputable long distance movers in Minnesota. But, why stop there? You can make your moving experience one to fondly remember, so you should do everything in your power to achieve that. Picking a moving date will affect your experience, so make sure to choose it carefully. Here, we're mostly talking about avoiding winter moves in Minnesota. The North Star State is infamous for very harsh and snowy winters. Even though as a Minnesotan, you're probably used to it, it still may not be the best idea to move during this period.
So, following this logic, summer is surely the best period to relocate across the North Star State. However, for this very reason, long distance moving companies in Minnesota are busiest in the summer. This makes summer moves more expensive. June and July fall into the peak moving season. To be fair, even though the prices hit their highest point in these months, we think you should still choose this period to ensure a pleasant moving experience. If you want to cut the costs a little bit, then you might consider late spring.
How long is my relocation going to last?
When you're dealing with professionals, everything is swift and easy. Your long distance relocation will be completed much sooner than you think. To be precise, in Minnesota's case, it will probably last between 10 and 15 days. And, if your old home isn't too far away from the new one, the whole process could be done in just 1 week. But, note that sometimes that are certain disturbances in the process that movers aren't responsible for. For example, bad weather conditions could postpone the arrival of movers. Nevertheless, expect a quick relocation when long distance movers in Minnesota are by your side.
Long distance moving companies by cities in Minnesota
The fact that there are so many long distance moving companies in Minnesota is certainly good because then you're certain that somewhere in there, you can find movers who are your perfect fit. But, the thing with having so many choices is that usually, people have to devote more time and effort to find the right one. That's why Verified Movers wanted to help by simply narrowing down your choices. In the list below, you'll find long distance moving companies from the North Star State sorted by cities they're operating in, which will hopefully save you some time.
Considering a DIY moving option? Here are its pros and cons.
Even today, with so many companies out there, DIY moves are more numerous than professionally-assisted ones. Why is that happening? Well, people usually don't know a lot about moving professionals, and they also think doing business with them will cost a lot. In some cases, professional moves are expensive, and that is the benefit of DIY moves. But, other than that, DIY moves really don't have anything else where they can come even close to professional moves. In fact, they are riskier, more stressful, and more time-consuming than those assisted by long distance moving companies in Minnesota. And, with professionals, the benefits are endless.
If you don't have enough time or you can't handle the packing and moving all by yourself, experts in long distance moves can save you from the troubles. Also, many of them can provide you with storage units for keeping your belongings safe and protected during your move across Minnesota. The whole point of hiring a long distance moving company is to give yourself peace of mind. And, you will have it when knowing that all will be taken care of in the best possible way, and in record time. So, all things considered, it's fair to say that opting for moving help is a better route.
A simple moving plan that will help you achieve a successful journey
Coming up with a moving checklist requires some time, especially since each and every person has different needs and chores during the relocation process. When it comes to that, even long distance moving companies Minnesota can help you. Full-service movers are providing their clients with a custom moving plan. With that in mind, here are a few simple steps that should be included in every moving checklist. And, we're sure they will increase the likelihood of a successful outcome:
Researching long distance moving companies in Minnesota at Verified Movers
Narrowing down your choices to several companies
Calling these movers and asking them for a free estimate
Comparing the estimates and picking the one you like the most
Setting up a date with long distance movers Minnesota of your choice
Patiently waiting for them to arrive and enjoying a relocation free of stress.
The most frequently asked questions about professionally-assisted long distance moves
Before we come to a close, we wanted to briefly mention a few things we haven't mentioned yet. These are also some of the most frequently asked questions about relocating with long distance movers Minnesota, so let's take a look.
If I were to ask for packing services, how long would it take movers to finish the job?
If you hire long distance movers in Minnesota who are experienced and have the proper tools, then the packing process shouldn't last longer than one day.
Am I going to get a notification from movers before they come to my house?
Yes, you will be notified 24 hours before their arrival.
Where can I file a complaint in case something goes wrong?
The Minnesota Department of Transportation, the same agency that regulates moving companies in the North Star State, is also available for receiving complaints about those movers. Alternatively, you can contact the Better Business Bureau.
Are there any items that are prohibited from the moving truck?
Yes, various flammable and hazardous substances and the items they're in are prohibited from the moving truck. Ammunition, fireworks, paint, lighter fluid, and oxygen bottles are some of the items that long distance movers in Minnesota won't move.
How far in advance should I book long distance movers Minnesota?
As with everything else in the moving process, this is something you should take care of on time. We advise you to make the reservation and arrange the moving date at least one month in advance. We understand that not everyone has that option. If you can't do it a month in advance, worry not, because there will be companies that will offer you last-minute moves. However, if you can do it a month or two in advance, that would be for the best.
Reach reliable long distance moving companies Minnesota through Verified Movers
Verified Movers is proud to be your moving ally. We are here to make sure you make the best choice when it comes to your moving assistance. After all, this pick will have a direct effect on the outcome of your move, and it is paramount that you make the proper one. And, once you make a good choice when it comes to long distance moving companies Minnesota, everything else will run smoothly from the beginning until you unpack and settle in your new home. Apart from providing you with countless movers to choose from, we provide quality advice on the moving process itself. Simply put, our platform is brimful with useful information for anyone who plans on moving, so make sure to check it out. With Verified Movers by your side, chances of having a successful relocation will go up significantly, so visit us today!
Facts About Minnesota
01. Main Information
Popular Cities
Minneapolis, Saint Paul, Duluth, St. Cloud
US Senators
Amy Klobuchar, Tina Smith
State Website
State Moto
The Star of the North
State Nickname
Land of 10,000 Lakes
02. Geo Population
Area (sq mi)
86,936 sq mi
Total Population
5,706,398
Highest Elevation
2,301 ft
Lowest Elevation
602[5] ft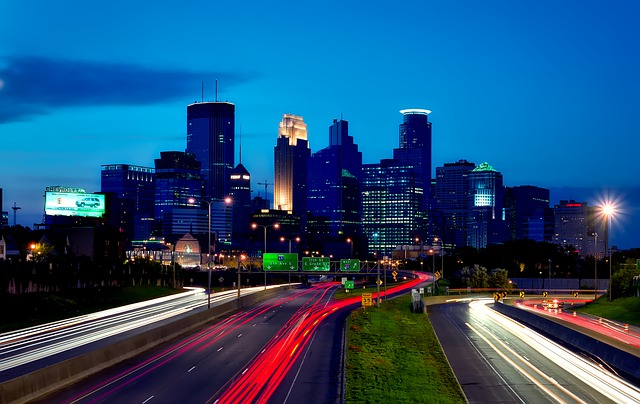 03. Education
Top 5 Elementary Schools
Mounds Park Academy, The International School of Minnesota, The Blake School, St. Paul Academy & Summit School, Breck School
Top 5 Middle Schools
Mounds Park Academy, The International School of Minnesota, The Blake School, St. Paul Academy & Summit School, Breck School
Top 5 High Schools
Mounds Park Academy, The International School of Minnesota, The Blake School, St. Paul Academy & Summit School, Breck School
Top 5 Colleges
University of Minnesota-Twin Cities, Carleton College, Rasmussen College, University of St. Thomas, Minnesota State University, Mankato
04. Rates
Average Income (household)
$71,306