Long distance moving companies Minnesota
Get Your Instant Moving Quote
Sponsored Companies

Verified Business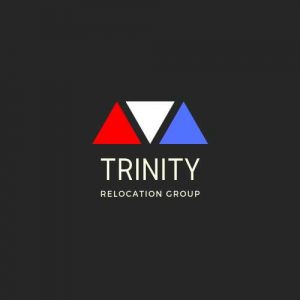 2300 Palm Beach Lakes Blvd Suite 301, West Palm Beach, FL, USA
For nature lovers, Minnesota is paradise. It is made up of rural areas and bodies of water. You can have a lot of fun in the outdoors, nature and sports. So, you will no doubt enjoy moving to the North Star State with long distance moving companies Minnesota. But, before you move remember to check with your new landlord or rules in your new neighborhood for any specific parking permits you need. Make sure to get all permits you need on time so you can unload your stuff without problems and unexpected costs. Therefore, it is a good idea to check the Licenses, Permits, and Regulations on the state's website, so you can know what permits you need when moving to Minnesota.
Facts About Minnesota
01. Main Information
Popular Cities
Minneapolis, Saint Paul, Duluth, St. Cloud
Governor
Tim Walz
US Senators
Amy Klobuchar, Tina Smith
State Website
State Moto
The Star of the North
State Nickname
Land of 10,000 Lakes
02. Geo Population
Area (sq mi)
86,936 sq mi
Total Population
5,628,162
Highest Elevation
2,301 ft
Lowest Elevation
602[5] ft
Time Zone
Central/UTC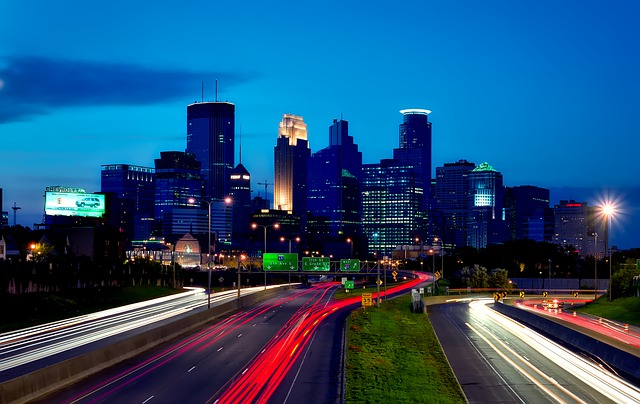 03. Education
Top 5 Elementary Schools
Excelsior Elementary School, Woodbury, Turtle Lake, Lake Elmo, Andersen
Top 5 Middle Schools
Sartell, Minnetonka, Grandview, Wayzata East, Wayzata Central
Top 5 High Schools
Chaska, Eden Prairie, Orono Senior High, Hawley, Thomas Jefferson
Top 5 Colleges
University of Minnesota, University of St. Thomas, Minnesota State University, Mankato, University of Minnesota Duluth, St. Cloud State University
04. Rates
Crime Rate
13,394
Employment Rate
3.10%
Average Income (household)
$75,432
Poverty Rate
9.50%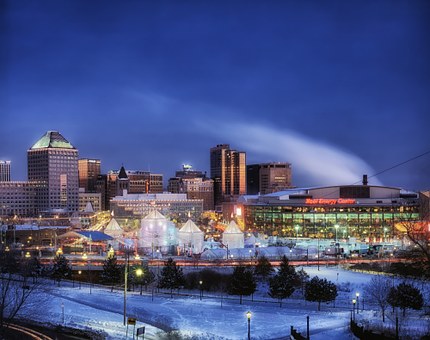 An affordable, honest, and experienced Long Distance Moving company is what you need
Have you considered moving to Minnesota? If you have, that's an excellent choice, this state is a wonderful place for many reasons. But, for stress-free relocation, you need reliable long distance moving company. You don't have to worry about this anymore, you are t the right place. Verified Movers show you that the complicated and time-consuming moving process can actually be completed stress-free with right long distance moving companies Minnesota. Sounds great, right? It is possible, you just have to contact long distance movers that fit your needs.
Why should you opt for long distance movers Minnesota?
Long distance moving companies Minnesota offer a great number of high-quality moving services at affordable prices. Whether you need to move your house, your business, or you need long distance movers and packers to pack your fragile and valuable items, professionals can make it happen.
If you don't have enough time or you can't handle packing and moving all by yourself, experts in long-distance moves are here to save you from the troubles. Also, many long distance moving companies Minnesota provide you with storage units for keeping your belongings safe and protected during your long distance move.
What Reliable long distance movers Can Do for Your Long distance move
Quoted rates that include all fees and costs
No surprise or hidden costs
Binding estimates
Safe delivery and unloading
Professionally licensed and bonded movers
Moving your home, apartment, office, valuable items, musical instruments, vehicles, etc.
Last minute movers
Complete packing service
Fully equipped trucks
How to avoid moving scams?
Looking for long distance moving companies Minnesota online comes with some perks. However, it can also be quite risky. On the other hand, it doesn't have to be. Not with Verified Movers and its team by your side. At all times. We are here to help you compare, interview and choose the best professional for the job. The one that will not only satisfy your needs at an affordable rate but the one that will do it in a manner that is professional and safe. But, what about some of the most common moving scams? Are you at risk? And can you avoid them? The answer is yes! Feel free to use our database and find yourself a mover that is not only professional but properly licensed and insured.
What moving services can I expect?
Yes. There are just so many different options to choose from. Here are some of them:
Residential long distance moving services in Minnesota
Commercial long distance moving services in Minnesota
Packing and unpacking assistance in Minnesota
Auto shipping services in Minnesota
Specialty items relocation services in Minnesota
Our team at Verified Movers can help you not only find the right professional for the job, but we can also help you choose the best service for your specific needs. Are you looking for long distance moving companies that can help you relocate your household goods? Or are you planning on moving your business to another city? We can help you find a mover that can and will satisfy all your moving needs at once. And at an affordable rate. No matter how unique your needs are. Because that is what true professionals do. We satisfy our clients' needs.
Long distance moves are our specialty
Moving isn't only our job. It is our passion. It is something that we truly enjoy doing. And that is precisely why we are the ones you should turn to when looking for long distance moving companies Minnesota can offer.
Read our blog and learn how to plan and organize your move. Don't know how to unpack? Or need some advice on how to protect your belongings when storing them? Our blog has an answer for your each and every question. Just take a look and see for yourself!
Our long distance moving companies Minnesota are at your service
And if you need some additional assistance – our long distance movers Minnesota are more than happy to provide you with it. All you have to do is to ask. We will take it from there. And with pleasure.
LONG DISTANCE MOVING COMPANIES BY CITIES