For nature lovers, Minnesota is paradise. It is made up of rural areas and bodies of water. You can have a lot of fun in the outdoors, nature and sports. So, you will no doubt enjoy moving to the North Star State with long distance moving companies Minnesota. But, before you move remember to check with your new landlord or rules in your new neighborhood for any specific parking permits you need. Make sure to get all permits you need on time so you can unload your stuff without problems and unexpected costs. Therefore, it is a good idea to check the Licenses, Permits, and Regulations on the state's website, so you can know what permits you need when moving to Minnesota.
Cross Country (Interstate) Moving Companies Minnesota
Long distance move is a feat best handled by professionals. The sheer number and complexity of tasks paired with a constant pressure of deadlines makes it virtually impossible for any novice to finalize a relocation with success. Luckily, you really don't need to worry about the outcome of your move, so long as you hire some of the best long distance moving companies Minnesota. And, with Verified Movers at your side, you will get the chance to get in touch with those professionals in the simplest, most straightforward way. Our vast database allows for simple research, providing you with all the information you need to judge the company's credibility and quality.
An affordable, honest, and experienced Long Distance Moving company is what you need
Have you considered moving to Minnesota? If you have, that's an excellent choice, this state is a wonderful place for many reasons. But, for stress-free relocation, you need a reliable long distance moving company. You don't have to worry about this anymore, you are in the right place. Verified Movers show you that the complicated and time-consuming moving process can actually be completed stress-free with the right long distance moving companies Minnesota. Sounds great, right? It is possible, you just have to contact long distance movers that fit your needs.
Why should you opt for long distance movers Minnesota?
Long distance moving companies Minnesota offer a great number of high-quality moving services at affordable prices. Whether you need to move your house, your business, or you need long distance movers and packers to pack your fragile and valuable items, professionals can make it happen.
If you don't have enough time or you can't handle the packing and moving all by yourself, experts in long-distance moves are here to save you from the troubles. Also, many long distance moving companies Minnesota provide you with storage units for keeping your belongings safe and protected during your long distance move.
The whole point of hiring a long distance moving company is to give yourself the peace of mind you will have, knowing that all will be taken care of in the best possible way, and in record time. Amongst the many companies we offer, you are bound to find just the ideal one for your particular needs and prerequisites. You can expect them to provide:
Quoted rates that include all fees and costs
No surprise or hidden costs
Binding estimates
Safe delivery and unloading
Professionally licensed and bonded movers
Moving your home, apartment, office, valuable items, musical instruments, vehicles, etc.
Last minute movers
Complete packing service
Fully equipped trucks
How to avoid moving scams?
Looking for long distance moving companies Minnesota online comes with some perks, while it can also be quite risky as well. One has to wonder how genuine the reviews are when going through the comment section. Well, this is where Verified Movers make a difference. We take all the precautinary measures there are to ensure all the comments on our platform are genuine. In addition, we help you compare, interview and choose the best professional for the job. The one that will not only satisfy your needs at an affordable rate but the one that will do it in a manner that is professional and safe. Feel free to use our database and find yourself a mover that is not only professional but properly licensed and insured.
Moving services you can expect
Just as we are all different, so are our needs, wishes and possibilities. This directly translates to the relocation process you plan on having. With that in mind, moving companies have made sure to offer various services, having your satisfaction in mind. Just make sure to know what you are in need of, and expect to be able to choose any or every from the following:
Residential long distance moving services in Minnesota
Commercial long distance moving services in Minnesota
Packing and unpacking assistance in Minnesota
Auto shipping services in Minnesota
Specialty items relocation services in Minnesota
Our team at Verified Movers can help you not only find the right professional for the job, but we can also help you choose the best service for your specific needs. Are you looking for long distance moving companies that can help you relocate your household goods? Or are you planning on moving your business to another city? We can help you find a mover that can and will satisfy all your moving needs at once, and at an affordable rate.
Long distance moving companies by cities in Minnesota
Reach reliable long distance moving companies Minnesota through Verified Movers
Verified Movers is your moving ally. We are here to make sure you make the best choice when it comes to your moving assistance. After all, this pick will have a direct effect on the outcome of your move, and it is paramount that you make the proper one. Apart from that, we provide quality advice on the moving process itself. Our platform is brimful with useful information for anyone who plans on moving. Make sure to check it out, and reach out to us if you have any additional questions. We will be more than happy to help.
Facts About Minnesota
01. Main Information
Popular Cities
Minneapolis, Saint Paul, Duluth, St. Cloud
Governor
Tim Walz
US Senators
Amy Klobuchar, Tina Smith
State Website
State Moto
The Star of the North
State Nickname
Land of 10,000 Lakes
02. Geo Population
Area (sq mi)
86,936 sq mi
Total Population
5,706,398
Highest Elevation
2,301 ft
Lowest Elevation
602[5] ft
Time Zone
Central/UTC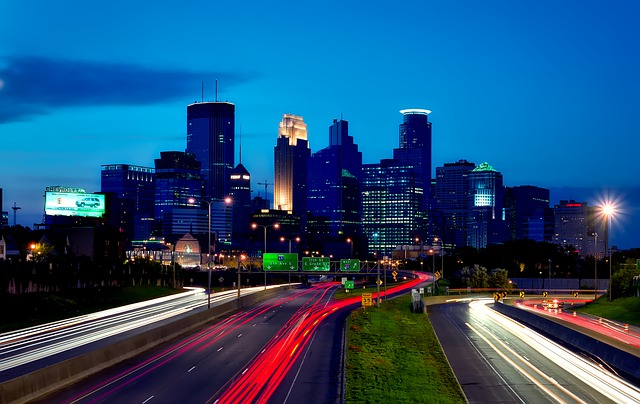 03. Education
Top 5 Elementary Schools
Mounds Park Academy, The International School of Minnesota, The Blake School, St. Paul Academy & Summit School, Breck School
Top 5 Middle Schools
Mounds Park Academy, The International School of Minnesota, The Blake School, St. Paul Academy & Summit School, Breck School
Top 5 High Schools
Mounds Park Academy, The International School of Minnesota, The Blake School, St. Paul Academy & Summit School, Breck School
Top 5 Colleges
University of Minnesota-Twin Cities, Carleton College, Rasmussen College, University of St. Thomas, Minnesota State University, Mankato
04. Rates
Crime Rate
23.15
Employment Rate
67%
Average Income (household)
$71,306
Poverty Rate
9.67%