Local Moving Companies Iowa
Get Your Instant Moving Quote
Sponsored Companies

Verified Business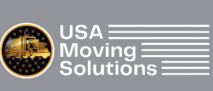 933 Beville Road, South Daytona, FL 32119, USA
One of the most frustrating experiences in life is moving day. There is so much to do, from buying moving boxes and packing supplies to labeling, loading and finding a help. Household move or commercial relocation in Iowa requires plenty of organization and attention to detail. If you find the process too overwhelming to handle on your own, turn to cross country moving companies Iowa. Professional assistance will make this whole process much simpler, efficient and stress-free. And, Verified Movers is here to ensure you make the best choice in your moving team.
Facts About Iowa
01. Main Information
Popular Cities
Des Moines, Cedar Rapids, Davenport, Ames
Governor
Kim Reynolds
US Senators
Chuck Grassley, Joni Ernst
State Website
State Moto
Our liberties we prize and our rights we will maintain.
State Nickname
Hawkeye State
02. Geo Population
Area (sq mi)
56,272.81 sq mi
Total Population
3,167,974
Highest Elevation
1,671 ft
Lowest Elevation
480 ft
Time Zone
Central/UTC
03. Education
Top 5 Elementary Schools
Maharishi School, Rivermont Collegiate, Hopewell Elementary, Pleasant View Elementary, Riverdale Heights Elementary
Top 5 Middle Schools
Maharishi School, Rivermont Collegiate, Pleasant Valley Junior High School, Scattergood Friends School, Gilbert Middle School
Top 5 High Schools
Maharishi School, Rivermont Collegiate, West Senior High School, Pleasant Valley High School, Ames High School
Top 5 Colleges
Iowa State University, University of Iowa, University of Northern Iowa, Grinnell College, Drake University
04. Rates
Crime Rate
20.00
Employment Rate
65%
Average Income (household)
$60,523
Poverty Rate
11.45%