As summer comes around, you will find no better time for an Alaska relocation. The time frame between May and September is the best for you to reach out and book respective long distance moving companies Alaska. And once you do, remember that you will have to do it well ahead of time. Unlike your typical move, the ones in Alaska cannot be organized overnight. There is the complicated matter of logistics, for not all populated areas are connected with a road. Instead, you (and your Alaska movers) will most likely need a plane or boat to get you to a certain point.
Cross Country (Interstate) Moving Companies Alaska
Virtually nothing in Alaska comes easy, and finding the right movers is no exception to that rule. That is why it would be smart to start your search as early as possible. And, with professional insight from Verified Movers, you will find that goal to be much closer and easier to achieve. With the help of our extensive database and easy-to-use platform, you will have access to some of the best long-distance moving companies Alaska has to offer.
Make your move as affordable as possible with the right help
Relocation to or from Alaska does not come cheap and this is fact. However, there are always such things to consider as affordable long distance moving companies Alaska or ways to save money during a move.
High living expenses are something to consider when you plan your relocation and the search for affordable long distance moving companies Alaska.
The conclusion – always opt for affordable movers Alaska rather than the cheapest ones you find. And what we mean by this is – find the balance between quality services and a reasonable estimate for them. How do you go about doing such a search? Easy enough – use the database our website can offer you.
Once you provide your relocation specifics, we make a list of certified long distance moving companies Alaska. Then it's up to you to narrow the choice to those you find interesting. Finally, arrange for an estimate and cross-compare the services by companies with the quotes they offer. And the rest is logical.
We are your best source of the professional agents located throughout Alaska
Are you moving your home or business to the street in Juneau, or to Anchorage or Sitka? There is no better source than Verified Movers to find easily your perfect match. We are ready to assist you with finding one of the most reliable long distance moving companies Alaska. We have a database of agents located throughout Alaska to coordinate any type of household or commercial move no matter of the distance and the size of your belongings.
We are here to connect you with professionals skilled to handle every part of your move. No matter you are moving to a big city or small town, our database is the best source of affordable moving solutions.
Moving to a state of glaciers requires skilled and reliable professionals!
Alaska, also known as "the great land" is the largest and northernmost state in the United States covered with glaciers and snow all over the year. Its great landscape and beautiful nature and views attract newcomers all around the world. Its magnificent chain of islands, volcanoes, and more than 3 million lakes, Alaska is the state with great wildlife you should visit at least once in the lifetime.
But, Alaska is not just about ice and snow. It is much more. Its capital city Juneau connects it with the rest of the states and cities by road, sea, and air. The easiest way to transport to Alaska is to use air services. This state has an abundance of resources that attract newcomers. Natural gas, oil, fishing are the main parts of the state's economy. Many people come to Alaska to work and earn some money during the fishing season. Tourism also takes a significant role in the economy. But, if you want to live in Alaska, you should be ready that is one of the most expensive states in the United States.
Long distance moving companies Alaska with the experience for the job
The last thing anyone wants is for their relocation to The Last Frontier to be a learning curve for some newly-forged movers they hire. What you want are long distance moving companies Alaska with a reputation to follow. This is simply another way to guarantee that your relocation will be a trouble-free experience. And with the help of Verified Movers, you won't have to worry about anything like this. We offer you a list of moving companies with experience, expertise, certifications, testimonials, and rock-solid reputations.
Long-distance movers are here to take on the hardship of the relocation process so that you don't have to. It is their job to take care of as much or as little as you deem fit, following your particular needs, wants, and possibilities. Yours will be only to communicate your wishes and be open about your situation. Then, the moving company you choose will be able to create an individual plan that will best suit your current needs.
Whatever your reasons for living in Alaska are, it will definitely influence your view of the world.
Most people move to Alaska for work, a fantasy to fulfill, a fresh start, or in search of adventure. Clean mountain and marine air, great wilderness, and wildlife surrounding you, not to mention those mind-blowing Northern Lights. What's not to love, right?
Long distance moving companies by cities in Alaska
Quality long distance moving companies in Alaska are not that far away. In order to make your search as quick and easy as possible, we have narrowed it down to 5 cities that are certain to be close to you:
Still, if you need more information, or have any doubts or questions, do not hesitate to contact us directly.
Let Verified Movers help you find the moving companies Alaska you can rely on
The process of moving is hard enough as it is, so let us help you find adequate assistance in a smooth, simple, and reliable fashion. Verified Movers are here to make sure you don't have to waste your time looking for a moving company, especially when you cannot be certain that your choice is right. Our database consists of companies that have stood the test of time and can provide quality moving services and customer support one can truly count on. Make sure to contact us today, or take a look at our website for more information.
Facts About Alaska
01. Main Information
Popular Cities
Juneau, Anchorage, Fairbanks, Wasilla, Sitka
Governor
Mike Dunleavy
US Senators
Lisa Murkowski / Don Sullivan
State Website
State Moto
North to the future
State Nickname
The Last Frontier
02. Geo Population
Area (sq mi)
663,268 sq mi
Total Population
724,357
Highest Elevation
20,310 ft
Lowest Elevation
Sea level
Time Zone
UTC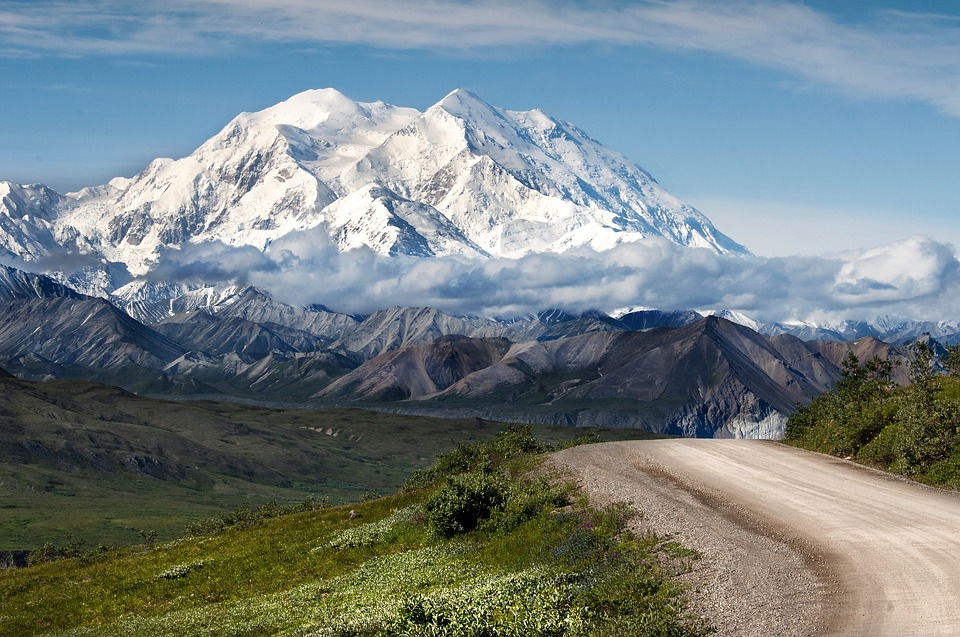 03. Education
Top 5 Elementary Schools
Sidney C. Huntington, Aurora Elementary, Bayshore Elementary, Holy Rosary Academy, Eagle Academy Charter School
Top 5 Middle Schools
Mitkof Middle, Holy Rosary Academy, Goldenview Middle, Northern Lights ABC K-8, George H. Gilson
Top 5 High Schools
Mat-Su Career & Tech Education, Holy Rosary Academy, South Anchorage High, West High, Newhalen
Top 5 Colleges
University of Alaska- Fairbanks, University of Alaska- Anchorage, University of Alaska-Southeast, Alaska Pacific University, Charter College at Anchorage and Wasila
04. Rates
Crime Rate
8,85
Employment Rate
60.8%
Average Income (household)
$77,640
Poverty Rate
10.69%