As summer comes around, you will find no better time for an Alaska relocation. The time frame between May and September is the best for you to reach out and book respective long distance moving companies Alaska. And once you do, remember that you will have to do it well ahead of time. Unlike your typical move, the ones in Alaska cannot be organized overnight. The same goes for interstate moves assisted by cross country moving companies Alaska. There is the complicated matter of logistics, for not all populated areas are connected with a road. Instead, you (and your Alaska movers) will most likely need a plane or boat to get you to a certain point.
Hardly anything in Alaska comes easy, and finding the right movers is no exception to that rule. That is why it would be smart to start your search as early as possible. And, with professional insight from Verified Movers, you will find that goal to be much closer and easier to achieve. With the help of our extensive database and easy-to-use platform, you will have access to some of the best long-distance moving companies Alaska has to offer.
How much will it cost to relocate across Alaska?
We wanted to cover the moving costs right away since this is usually the first thing people ask for when talking about professionally-assisted moves. However, it's difficult to give an exact answer since the cost depends on so many things. First of all, it depends on the distance. So, for example, if you're moving between Anchorage and Juneau, due to the huge distance of 850 miles, you'd probably pay between $2,000 and $4,000. On the other hand, for slightly shorter distances, like moving between Anchorage and Fairbanks (359 miles), the price should be between $1,600 and $3,500.
But, distance is only one of the factors that go into the price of a move. The amount you'll pay to long distance moving companies Alaska will also depend on the weight of your shipment, whether you ask for some special services, the moving date you choose, the difficulty of loading, etc. Don't worry, we can help you with this. Rather than giving you price ranges, we can give you the most accurate price if you share a few details with us. Simply fill out our free moving quote. You will get an approximate price in the blink of an eye. And, that will help you organize your moving budget better and anticipate the expenses.
While many people are leaving Alaska, Anchorage remains its most popular city
There aren't many places in the Last Frontier that are doing well in regard to the moving trends. Not even Anchorage welcomes as many residents as it sends to other cities and states. Truth is, the whole of Alaska has had negative moving trends for 10 years in a row. Be that as it may, when it comes to Alaskans who are choosing to stay in the Last Frontier, Anchorage is truly a go-to option. Being a much bigger place than any other city in AK, it simply has most things to offer. Besides a relatively solid job market, it offers plenty of recreational and entertainment opportunities. It's not even too much more expensive than the Alaska average, only by 5%.
Most long distance relocations in Alaska are happening between Anchorage and Fairbanks. Slightly less than 500 people are moving in each direction on a yearly basis. But, Anchorage also welcomes a lot of people from towns and villages in a 100-mile radius. So, all things considered, it is definitely one of the best places to live in Alaska, if not the best, and moving there would be a sound choice. However, if you happen to be from Anchorage, and you're looking to move elsewhere across AK, then Fairbanks and Juneau are the two obvious choices.
Finding a company to take care of your long distance move
Once you opted for a professional move, you need to ensure that the company you're hiring is legit. How can you do that? Well, in Alaska, it's a bit tricky. Usually, you should look up if the company is licensed. However, since the State of Alaska doesn't require moving companies to have a moving license, you have to do it another way. On a side note, cross country movers still have to be licensed. However, with companies that are operating within the borders of the Last Frontier, that's not the case. Therefore, you need a different way to check the legitimacy of a certain company.
Have a look at long distance moving companies Alaska reviews
Although you can't check company's legitimacy through licenses, there's a simpler way. Reviews of long distance moving companies in Alaska can tell you everything you need to know. Through testimonials of former clients, you can learn what the company is like. And most importantly, whether they can be trusted or not. The importance of reviews when choosing a moving team is huge. So, make sure to check them out. Also, if you're not sure where to look, know that the Verified Movers reviews platform has all the reviews you need to make a decision gathered in one place. This is yet another reason why you should strongly consider us as your moving ally, as we are here to happily help you throughout the whole process.
Long distance movers in Alaska have many services on offer
Want a unique, customized moving experience to remember? Once you hire reputable long distance movers Alaska, you'll have one. With so many moving services on offer, you will tailor the move to your needs and preferences. To give you an idea of what to expect, here are a few services that come to mind:
Residential moving
Storage services
Piano moving
Packing services
Auto moving
White glove moving
Furniture moving
Senior moving
College moving
Junk removal
Fine art moving
FAQ
When is the best time to relocate across the Last Frontier?
Even though you're probably not considering it, we would strongly suggest moving during the winter months, as well as late fall and early spring. Your moving experience can hardly be properly enjoyed in freezing temperatures. So, our advice would certainly be to move during the summer.
How long does it take for the relocation to be completed?
It depends on the distance between the two places. When there are around 100 miles between the cities, your items should arrive within a week.  But, even the most experienced long distance movers in Alaska will need between 2 and 3 weeks at least to complete a move where the distance is huge, such as the one from Anchorage to Juneau, or vice versa.
Am I entitled to moving insurance?
You can purchase moving insurance, whether it's full or partial coverage when relocating with long distance moving companies in Alaska. And, it's highly recommended that you do so because mistakes can happen to everyone.
When should I schedule my move?
Apart from choosing the moving date, you should also contact long distance movers Alaska a month in advance to schedule the move. You could do it on shorter notice, but it's always better to do everything on time.
Long distance moving companies by cities in Alaska
Quality long distance moving companies in Alaska are not that far away. In order to make your search as quick and easy as possible, we have narrowed it down to 5 cities that are certain to be close to you:
Let Verified Movers help you find the moving companies in Alaska you can rely on
The process of moving is hard enough as it is, so let us help you find adequate assistance in a smooth, simple, and reliable fashion. Verified Movers are here to make sure you don't have to waste your time or energy looking for a moving company, especially when you cannot be certain that your choice is right. Our database consists of countless companies that have stood the test of time and can provide quality moving services and customer support one can truly count on. Make sure to check out our platform today and find the team of movers who will provide you with a relocation experience that you deserve.
Facts About Alaska
01. Main Information
Popular Cities
Anchorage, Juneau, Fairbanks, Wasilla, Sitka
US Senators
Lisa Murkowski, Don Sullivan
State Website
State Moto
North to the Future
State Nickname
The Last Frontier
02. Geo Population
Highest Elevation
20,310 ft
Lowest Elevation
Sea level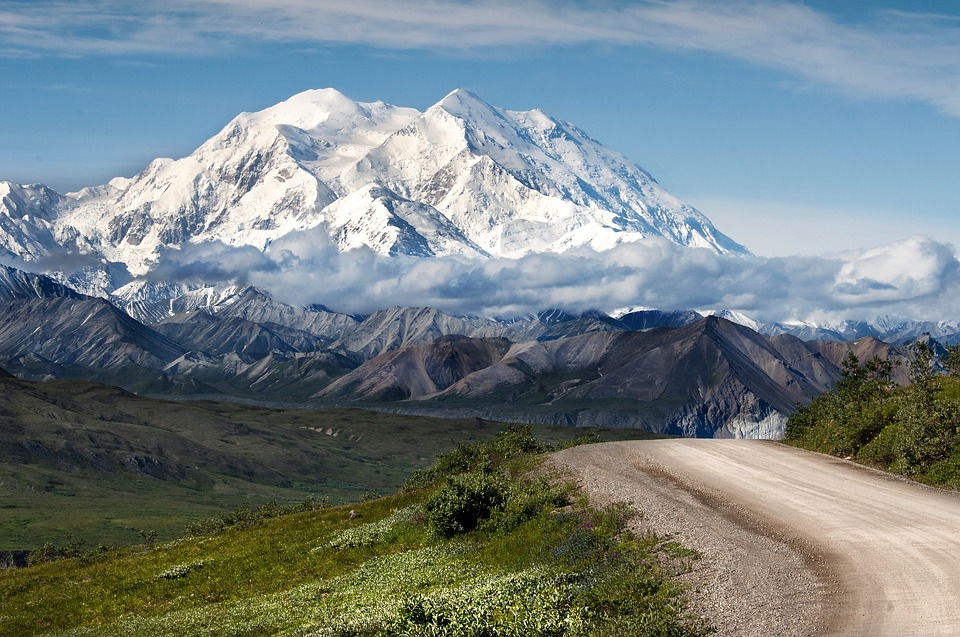 03. Education
Top 5 Elementary Schools
Aurora Elementary, Bayshore Elementary, Sidney C. Huntington, Eagle Academy Charter School, Holy Rosary Academy
Top 5 Middle Schools
Mitkof Middle, Homer Middle, Holy Rosary Academy, Academy Charter School, Northern Lights ABC K-8 School
Top 5 High Schools
Mat-Su Career & Tech Education, West High, Holy Rosary Academy, Thunder Mountain High, South Anchorage High
Top 5 Colleges
University of Alaska - Fairbanks, Alaska Pacific University, University of Alaska - Southeast, University of Alaska- Anchorage, Alaska Bible College
04. Rates
Crime Rate
33.01 (per 1,000 residents)
Average Income (household)
$80,287