Long distance relocation is an onerous, tiresome and stressful process best handled by professionals. By turning to experts, you are allowing yourself peace of mind, knowing everything will work out just fine. After all, your belongings will be much safer if handled by industry veterans rather than people who have no particular experience with relocations. Verified Movers is here to help by providing you with a selection of long distance moving companies Kentucky. With so many professionals in our database, finding the right team should not be an issue. It also won't be an issue if you end up needing the help of cross country moving companies Kentucky. You can count on our assistance in that scenario as well. So, if you plan on having a relocation soon, make sure to take a look at our website, and find the ideal assistance for the long road ahead.
Which long distance relocation is the right one for you?
Before you dive into researching moving companies, make sure which type of move you need. Moving long distances means moving beyond 50 miles from your current home. But, depending on what your destination is, you may ask for either an interstate move or an intrastate move. The former means moving across the country, or to be more precise, beyond your current state's borders. For this move, you're going to need the assistance of interstate moving companies Kentucky. But, if you have decided to move within Kentucky, you're in the right place. Here, we'll discuss relocation within the Bluegrass State, show you how to find movers who can help you with this type of relocation, and many more, so stay tuned.
Kentucky has almost the same number of inbound and outbound moves
Recent moving trends have seen some states gain so much interest that their inbound flow is simply stellar. On the other hand, some states, predominantly the expensive ones, have plummeted in population. Kentucky belongs to neither of these groups. The Bluegrass State has neutral moving trends in the true sense of the word. It welcomes virtually the same number of people as the number of those who decide to leave it. To give you the exact numbers, in 2021, out of all relocations happening on Kentucky's territory, 50.2% were inbound and 49.8% were outbound. That's such a small, marginal difference of 0.4%. So, it's safe to say that Kentucky is not losing residents. Technically, it's gaining some, but that's practically a negligible number.
Those who decide that Kentucky will be their moving destination do so mostly due to the low cost of living. The Bluegrass State has a cost of living 19% lower than the nation's average. This means that Kentucky is among the top 10 most affordable states in the country. With the current economic situation, that alone is enough for Kentucky to attract a decent number of newcomers. Those who are relocating to KY are mostly from these five states:
Ohio
Indiana
Tennessee
Florida
Illinois
On the other hand, former Kentuckians certainly didn't leave due to living costs. But why did they leave? 40% of them stated that they left Kentucky in search of a better job. People in Kentucky generally feel that better opportunities can be found elsewhere. Also, 25% of people stated that they moved purely due to lifestyle reasons.
Louisville is the go-to destination for Kentuckians
Louisville is a city well-known all across the country. No matter how popular Kentucky is or isn't at a certain moment, Louisville is not going out of fashion. And we don't see why it would. It's famous for its wonderful culinary scene, diversity, and relaxed lifestyle that anyone can enjoy. Safety is not an issue either. And, it has over half a million people, which is big enough to get a sense of living in a big city, and yet, not too big to be considered overcrowded. A decent number of job opportunities await in Louisville, as the city paves the way to becoming one of the most common moving destinations in the country.
Arguably the best thing about it, at least when we look at it from today's perspective, is its affordability. Louisville is 16% cheaper than the nation's average. Although that makes it a few percent higher than the average in Kentucky, it's still incredibly cheap. To make it even better, salaries are way better than in metro areas with a similar cost of living. The average yearly salary in Louisville is $65,000. There aren't too many downsides to living in this city. The fact that it's slightly expensive by Kentucky's standards has pushed the net migration down a bit during the pandemic. But, it still wasn't enough to jeopardize Louisville's status as a go-to destination in Kentucky, and of the preferred moving destinations in this part of the USA. So, now we'll see where Louisville gets most residents from.
Even though it's very popular among people from other states, the majority of Louisville's newcomers are Kentuckians
If you are preparing for a long distance move across Kentucky with your destination being Louisville, you're definitely not alone. In fact, thousands of Kentuckians are moving to Louisville every year. But where are most of them coming from? Before we start, we just want to mention that we'll only talk about relocation within Kentucky here, since this is what you're probably here for. So, it won't surprise you to hear that Lexington, the second-largest city in the states sends most people to Louisville. As many as 2,000 people complete this move on every year. But, we must say that top movers in Louisville are busy relocating people in the opposite direction because there's almost the same number of vice versa relocations.
The next in line is actually Elizabethtown, despite having less than 50,000 residents. This town sends between 500 and 1,000 people to nearby Louisville every year, but it welcomes a similar number of Louisvillians, which makes this one of the most common routes in KY. We'll conclude with Bowling Green, a city whose residents also really like Louisville since there are more than 500 of them who are moving there any given year.
Lexington has positive moving trends, but mostly because of a huge inflow from other states
Unlike Louisville, Lexington doesn't seem to be too popular among Kentuckians at the moment. The main reason why Kentuckians aren't moving there is that Lexington is 12% more expensive than Kentucky's average. That makes it even more expensive than Louisville. Even when you take this into account, Lexington is fairly cheap in the eyes of out-of-staters. It's a growing, modern city, attracting a lot of young professionals. Nevertheless, it's also considered one of the best places to retire in Kentucky. So, let's see Lexington's moving trends compared to other cities in the Bluegrass State.
We already mentioned that around 2,000 people moved from Louisville to Lexington last year. In fact, not just last year, but these trends have been fairly established over the last decade. Owensboro and Bowling Green send around 500 people to Lexington each year. But, both these cities welcome most people from Lexington than they send. So, that's certainly not great for Lexington. However, as we mentioned, Lexington is very popular among out-of-staters. Chicago, Indianapolis, Cincinnati, Orlando, New York City, and Atlanta are cities that send hundreds of people to Lexington on a yearly basis.
The approximate cost of your long distance relocation across the Bluegrass State
Knowing the approximate cost of your move in advance is very handy as it allows you to organize your moving budget. The problem is that these prices aren't set in stone and that they depend exclusively on the details of your move. For example, the distance between point A and point B, the number of items you're relocating, their weight, etc. These are the main things that affect your moving cost. So, without knowing such details, we can't predict the price most accurately. What we can do though, is share with you an average price range for a few relocations between the cities in Kentucky.
Moving between Louisville and Lexington; $500 – $1,800 (80 miles)
Moving between Louisville and Owensboro; $600 – $1,900 (107 miles)
Moving between Lexington and Bowling Green; $700 – $2,000 (154 miles)
Moving between Bowling Green and Louisville; $600 – $1,900 (114 miles)
Choosing your long distance movers in Kentucky: Things to pay attention to
The process of hiring Kentucky long distance movers starts with good research. Although it may seem unimportant to you at first, a background check on movers is essential for ensuring the safety of your items. With so many moving scams happening out there, you need to protect yourself. You have to be sure you are picking the professionals you can trust with your valuable belongings. So, here are a few things you should pay attention to.
See how long has the company been in business. You should entrust your belongings to experienced professionals. Of course, we don't want to discredit new companies, but if you want to go with the safe choice, opt for movers with at least a few years of experience.
Ask about insurance coverage. It's important to make sure your belongings are insured if something happens. Long distance moving companies in Kentucky are offering a few types of moving insurance, so we advise you to pick one
Check the reviews. You shouldn't neglect the importance of online reviews. At Verified Movers, you can find these testimonials all in one place. Learning about the company through other people's experiences is a very important part of your research
Look for additional services. Most long distance moving companies Kentucky offer additional services to make your move easier. So, if you need their hand with a certain task, don't hesitate to ask for it.
Check if the company is licensed. Moving companies in the Bluegrass State have to be licensed in order to offer relocation services. You can check if the company you're considering is licensed at the Kentucky Transportation Cabinet – Division of Motor Carriers, so don't forget to do a quick check.
A whole plethora of services will be available to you once you contact long distance moving companies Kentucky
With an experienced moving team taking care of every part of your relocation process, there will really be no reason for you to worry. Professional companies step forth with a whole plethora of services for you to choose from. This means that you can let them take care of the whole relocation, and not just a single part that you are particularly struggling with. Some of the most popular long distance moving services include transportation, packing, and short-term and long-term storage solutions. You can use all these services for both household and commercial moving, and enjoy the process of your relocation from start to finish. Some other services you can ask for are:
Senior moving
Furniture moving
College moving
Junk removal
White glove moving
Reliable professionals in the Bluegrass State can safely pack and transport your specialty items
Every person who has experienced relocation before will tell you that certain items are a nightmare to transfer. These are usually the items that hold big value, and you're constantly worried about their safety throughout the trip. If you don't want to go through this, you'll be delighted to hear that long distance moving companies in Kentucky can help you out with this. There are many specialty items moving services out there, and depending on which item you possess, you'll track down the company that offers those services. The most frequently asked for ones are:
Piano moving
Pool table moving
Antique moving
Fine art moving
Verified Movers are eager to help you throughout the moving process

In the beginning, you might not realize that planning a move is a process, just like the move itself. It is complicated and confusing and it has so many moving parts. On the other hand, things can easily go south. That is precisely why you need one of our long distance moving companies Kentucky on your team, to help you avoid such troubles. Verified Movers can help you find these professionals in an efficient and timely manner. With over 21,000 companies in our database, you have every chance of finding the right one.
Verified Movers share your goal towards having a smooth and stress-free move. And, with the reliable moving companies, you can find on our platform, you will find this to be more than just a possibility. To make things even better, you can see what the company's previous clients had to say through Verified Movers reviews. So, make sure to take a look at these testimonials and find the team that will take care of your move. Lastly, if you need any more advice, feel free to browse through our blog. It contains all the moving guides and tips you'll ever need, so don't hesitate to take a look at it.
Long distance moving companies by cities Kentucky
Choosing the best time to relocate across Kentucky
Now, this depends on your preferences as well. But, we'll present you with some important information, so you can decide for yourself. First of all, Kentucky doesn't have any weather extremes in general. Of course, some very hot summers or very cold winters come occasionally. But, all things considered, you can choose any part of the year to relocate across the Bluegrass State. However, since the moving date will impact the cost, here's what you need to know.
Long distance moving companies in Kentucky have the most work up their sleeves during summer, which makes the prices go up. This is the busiest season purely because most people schedule their vacations for this period, and relocating when you're off work is very handy. On the other hand, prices will hit their low point in January, if you wish to save a few bucks during your move.
Why is moving with experienced long distance movers in Kentucky better than doing it yourself?
DIY moves sound great in theory, but you need to look at the whole picture. They are incredibly risky, especially if you don't have experience. Also, no matter how good you are, you'll end up feeling exhausted. Your belongings won't have guaranteed safety as well. With professionals, it's a different story. No matter what it is you're looking for, you'll be able to get it. Reputable long distance movers Kentucky can and will provide it for you quickly. They have vast experience, so they'll be able to deal with anything the moving process presents them with. The professional moving team knows how hard it can be to move a house or even your business to another city. And that is why they will work extra hard to make this relocation easy and simple for you
FAQ
In the end, we'll present you with the most frequently asked questions regarding relocations with long distance movers in Kentucky. If your questions haven't been answered yet, we hope you'll find them in this section.
When should I expect my items to arrive?
Typically, long distance relocations across Kentucky are completed within 10 to 15 days. It will depend on distance though, but this is the usual timetable for such moves.
Which items won't be allowed in the moving truck?
The list of these items is actually quite big. But, they do have one thing in common. They are either flammable or hazardous. Obviously, for safety reasons, long distance movers Kentucky will have to refuse to transport them. Some of these items are:
Ammunition
Fireworks
Matches
Lighter fluid
Gasoline
Kerosine
Paint
Pool chemicals
Nail polish remover
Oxygen bottles
What is a binding and what is a non-binding estimate?
As we already mentioned, once you get in touch with long distance moving companies Kentucky, you'll be able to get a free moving quote. That is a non-binding estimate. When it comes to binding estimates, they are signed documents that are not subject to any changes. Once you reach an agreement on a binding estimate, that is exactly what you're going to pay.
Are long distance movers in Kentucky going to notify me before they come?
You will receive a notification, typically 24 hours before the movers arrive. That way, you'll have enough time to prepare for it.
How can I file a moving complaint?
If some of your items end up damaged or missing, or you're not satisfied with the outcome of your move in general, you can file a complaint. You can do this at Kentucky's agency that regulates movers – The Division of Motor Carriers that we mentioned earlier. And, you can also do it at the Better Business Bureau.
Consult Verified Movers and find reliable moving professionals in the Bluegrass State

Long distance relocation is tricky, and its outcome largely depends on your approach. If you decide to go without asking for any help, many things could go wrong, so we advise you not to risk it. For a smooth and stress-free move, reliable long distance moving companies Kentucky are the ones to turn to. And, in order to find them without spending too much time, no better place to visit than Verified Movers. We have gathered more than 21,000 companies in one place, presenting you with their information, as well as reviews from previous users. With our platform, you will be able to have a unique approach to choosing a moving company. So, make sure to check out our website and pave the way to a successful moving journey!
Facts About Kentucky
01. Main Information
Popular Cities
Louisville, Lexington, Bowling Green, Frankfort
US Senators
Mitche McConnell. Rand Paul
State Website
State Moto
United we stand, divided we fall
State Nickname
Bluegrass State
02. Geo Population
Area (sq mi)
40,408 sq mi
Total Population
4,480,713
Highest Elevation
4,145 ft
Time Zone
Eastern/ Central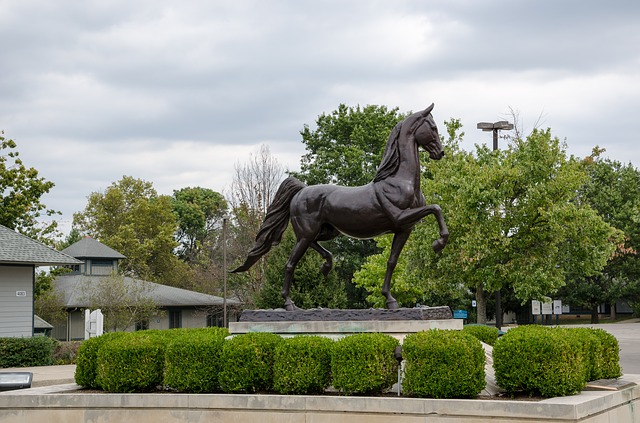 03. Education
Top 5 Elementary Schools
Kentucky Country Day School, Louisville Collegiate School, Sayre School, St. Francis School, Anchorage Independent Public School
Top 5 Middle Schools
Kentucky Country Day School, Louisville Collegiate School, Sayre School, St. Francis School, Anchorage Independent Public School
Top 5 High Schools
DuPont Manual High School, Kentucky Country Day School, Louisville Collegiate School, The Gatton Academy, Sayre School,
Top 5 Colleges
University of Kentucky, University of Louisville, Western Kentucky University, Eastern Kentucky University, Northern Kentucky University
04. Rates
Average Income (household)
$50,589