Home to people of many different cultures, religions, and beliefs, the Ocean State is still one of the most tolerant states in the US. Hence, it is little surprise that the state motto is based on hope and good vibes. So, it is completely understandable that you are still searching for the right home for you and your family. And once you do discover the best place for that next stage of your life, long distance moving companies Rhode Island will be there to help. And who better to help you discover which of those suit you best than a company dedicated to reviews of long distance moving businesses? Also, bear in mind that some people are leaving the Ocean State, and if you decide to become one of them, you can rely on Verified Movers since we'll match you with some of the finest cross country moving companies Rhode Island. Head out to our platform and find experienced professionals who can relocate you safely no matter the distance!
You must have come across a rumor that long distance moving can turn out to be quite the endeavor. Well, those rumors tend to be true, but only in cases where professional long distance movers Rhode Island are not in the picture. Namely, experienced movers have the job of making the moving process easy, simple, and straightforward for all their customers. With that in mind, you would be smart to turn to Verified Movers because, as we already mentioned, we will help you get in touch with some of the best moving teams in Rhode Island.
Interstate vs intrastate moves – which one are you looking for?
We're aware that these two terms almost sound the same, and that it's easy to mix them up. That is precisely why we decided to begin our story today by mentioning the difference between intrastate and interstate moves. This way, you'll be sure exactly whose assistance you need. So, when it comes to interstate moves, we often call them cross country moves for easier understanding. When moving across the country, you're in for an interstate move. That would, naturally, mean that you're leaving Ocean State. Now, as mentioned in the introduction, that's what cross country movers Rhode Island are here for. If this is your choice, we will be more than happy to help you find them.
But, if you're only moving between two cities or towns in RI, that's what we'll help you with here in this article. Moving from one place to another, while staying within the borders of Rhode Island, is an intrastate move. And, it is one that long distance movers from the Ocean State are ready and capable to help you with.
Moving trends in Rhode Island have never been better!
After establishing whether you need an intrastate or an interstate move, it's time to proceed. So, if you're looking for a long distance move across Rhode Island, you're surely interested in the state's moving trends. And, more importantly, which cities your fellow Rhode Islanders prefer. This section, along with a few upcoming ones, will be devoted to this. Well, moving trends in Rhode Island are extremely good, and RI is actually one of the most moved-in states in the country, in terms of the inbound-outbound ratio. Of course, a state as small as Rhode Island can't attract the most movers. But the thing that certainly counts, is that there are many people moving in, and really not a lot of them are moving out.
There aren't many states that can even compare themselves to the inbound-outbound ratio in RI. The Ocean State had 65% inbound moves in 2022. Only Oregon and Vermont had better results. So, why is RI so popular at the moment? It's a combination of multiple factors that makes the Ocean State such a desirable destination. Most notably, Rhode Island is one of the safest, healthiest, and most peaceful states in the country. It's simply perfect for family life. It's not too expensive, with the cost of living 11% higher than the nation's average. But, considering that some nearby states and cities, most notably NYC, are much more expensive, Rhode Island is actually a very cheap alternative to the majority of its newcomers. It's a well-educated state with pleasant weather marked by 4 distinct seasons.
With so many upsides of living in Rhode Island, it's clear why it rates so highly in terms of inbound moves. Also, it's not a surprise that not too many people are looking to say goodbye to this state. But, which Rhode Island city is the most popular destination in the Ocean State? Let's take a look.
Providence is, traditionally, the most popular place for Rhode Islanders on the move
The City of Providence is the largest one in the Ocean State, with a population of almost 200,000. Unlike other cities in RI that are most popular with some age groups, and not so much among other, Providence truly has something for everyone. It has all the qualities that Rhode Island is famous for such as suitability for families, healthy lifestyle, safety, and great quality of life. However, it offers a very good job market that keeps on growing. There are plenty of job opportunities in Providence, so people of all ages enjoy living there.
There aren't too many people who are thinking of leaving Providence, while at the same time, people from all over the Ocean State as well as the whole of the East Coast are moving there. While Providence has traditionally been the go-to destination for Rhode Islanders from other states, its fast-paced growth is happening due to the exodus in large metro areas nearby, most notably Boston. The number of people who relocated from Boston to Providence has exceeded 5,000 last year. NYC also sends over 1,000 people a year to Providence. That's why this place is so popular among both Rhode Islanders and out-of-staters. Needless to say, most cities in Rhode Island send over 100 people a year to Providence, which makes this easily the most desired destination in the Ocean State.
Other cities in RI, such as Warwick, Cranston, and Pawtucket are also experiencing growth
Providence is definitely at the top attractiveness to people on the move among the cities of Rhode Island. However, we need to mention its neighbors – Warwick, Pawtucket, and Cranston. They both offer similar qualities, but since they are smaller, they are maybe even more perfect for raising a family, and getting away from all the big city noise, of course, if you want that in your life. They are also amazing for retirees. And, most importantly for them, they are experiencing growth. However, it's more of a slow and steady growth, rather than the swift one we see with Providence. This is mostly due to many young people leaving this city and flocking to Providence, or to other states, to pursue their education or jump-start their professional careers.
How much should you expect to be charged when moving across the Ocean State?
Well, surely a great thing about relocations within Rhode Island is that they are among the least expensive ones in the country. No matter which place you're leaving or which place you're moving to, every city and town in Ocean State is extremely close to another. Therefore, prices are quite reasonable and you don't have to worry about spending a fortune. On average, long distance relocations within Rhode Island cost between $400 and $1,500. Now, if you'd like to get a more accurate price, you'd have to share a few details with us since the moving cost are affected by a whole variety of factors. Don't worry, filling out our free moving quote option won't take more than a few minutes, so feel free to make use of it.
A guide to choosing a trustworthy team of long distance movers in Rhode Island
If this is your first time on the move, you might be surprised to hear that there are many companies who are looking to scam their customers. Unfortunately, with the moving business growing so much, there are more fraudulent relocation companies now than ever before. So, while authorities are trying to sanction such individuals, all we can do is try to identify them and take all the necessary steps needed to ensure we're moving with reputable professionals. And now, we're going to show you how to do that.
First of all, make sure that long distance movers Rhode Island you're considering are licensed
This is really as good of a place to start as any. Knowing that you're moving with licensed movers will almost eliminate any chance of dealing with fraudulent moving companies. Even if there's a slight chance, the second step we'll talk about in the next section will completely eliminate this possibility. But before we do that, let's discuss the licenses. Moving companies from the Ocean State are being registered at the Rhode Island Public Utilities Commission. So, on their website, you can find the necessary information that tells you which companies are licensed. Who knows, maybe you'll learn a few more important things about them while performing a license check.
To be sure you're making the right choice, check out Verified Movers reviews
Assuming you know which companies are licensed now after going through step one of our background check, it's time to narrow down your choices even further by hearing what other people said about companies you're considering. It's really nice that people are willing to spare a few minutes to say some good words about the companies that they've had a positive experience with. And of course, it's very useful when they share bad experiences as well that serve as a warning to other folks who might've chosen bad movers without seeing the negative testimonials.
What we at Verified Movers are offering you, is the place where you can find many long distance moving companies Rhode Island reviews all at once. Going through various websites, and chasing reviews from one tab to another might take a lot of your time, and you could even get lost in the process. Verified Movers reviews make sure you won't have any such experience. On our platform, you can browse through these reviews for as long as you like. And since it's very user-friendly, you may actually enjoy this research.
Reputable long distance moving companies Rhode Island are offering extensive services
You should ensure that all your moving needs are achievable when you plan your relocation. How does one do this? Whatever problem appears during your move across Rhode Island, movers of your choice should be able to accommodate you. Hence, you should have both your moving and storage taken care of by only one of the many long distance moving companies Rhode Island. That is, of course, if your relocation requires some storage space. Otherwise, it would be a time-consuming and costly moving process. But, even when we put storage units aside, there's plenty more on the table with reliable long distance movers Rhode Island. So here is what you should expect from state-wide movers service-wise:
Residential moving. Whether you're relocating down the street or across Rhode Island, reputable residential movers from this state can help you move your whole household in a safe and timely manner.
Commercial moving. It doesn't matter if your business is a 4×4 office or an entire building, experienced and trustworthy long distance moving companies Rhode Island will be ready to take the commercial relocation head-on.
Storage solutions. If you find yourself in need of additional space for your residential or commercial move, know that many companies in RI are offering various storage options. The storage services long distance moving companies Rhode Island offer should convey convenience, security, and affordability.
Packing & unpacking services. This is usually one of the most exhausting parts of any relocation. So, you'll be happy to hear that long distance movers in Rhode Island can take over this task for you. Not only will they take over it, but they will do an expert job and pack up your things safely in less than a day.
Moving specialty items
Moving your precious antique collection, or that painting you got as a wedding present doesn't have to cause you such a large amount of stress anymore. Not with long distance moving companies Rhode Island on your team. With proper moving assistance, every single one of your items will be transported without a scratch. Just to get an idea of the sheer amount of tasks reputable long distance movers from RI can help you with, below you'll see some of the most common specialty item moving services.
Fine art moving
Pool table moving
Piano moving
Verified Movers are the moving companion you can always rely on
Our team at Verified Movers is always ready to help you relocate. This is regardless of the distance, or complexity of your move. We won't be the ones transporting your belongings, but we can match you with companies that can do the best job regarding this matter. Simply put, we are here to match you with some of the finest long distance movers in Rhode Island. Apart from providing our clients with a database of 21,000 companies from all over the United States, we can also show you the reviews of these professionals. In the end, other people's experiences are one of the best metrics for determining whether to trust a certain company or not.
So, here, you'll be able to find long distance moving companies Rhode Island that understand your needs, and what you are looking for. That is precisely why you should start looking for movers on our website! Our movers' database was created with one goal in mind – to help you relocate with a smile on your face! Aside from matching you with experts, we are proud to help you deal with other tasks throughout your moving process. If you take a look at the Verified Movers blog, you will see so many different guides, covering almost any relocation-related topic. It surely won't hurt to check it out, so make sure you do.
How much time does it take to move across the Ocean State?
Relocations from one place in Rhode Island to another are very short, which can't be said about most states. Of course, even in other cases, professional movers will complete the job as quickly as they can. But, considering that RI is one of the smallest states, this is a big advantage that Rhode Islanders have when moving. Every place in the Ocean State is practically within a one-hour drive from another, so the whole relocation could be completed in less than a day, at least the transportation part of it. If you take into account moving preparations, unpacking, or special services you ask for prior to moving day, it becomes a bit longer. But, nevertheless, moving across the Ocean State is one of the shortest moving trips. It will be completed in what you'll feel like is a blink of an eye.
Things to consider when picking a date for your relocation
There are two main things to keep an eye on when trying to figure out which will be the date of your move. First of all, take the weather into account. Relocation shouldn't be a burden you're looking to get rid of as soon as possible. It is really possible to enjoy it, and one of the things that will improve your experience is the nice weather on a moving day. As you probably know, Rhode Island has four distinct seasons. So, if you have the luxury of choosing any date you want, avoid winter. This is simply due to cold weather and occasional snow. With that in mind, all the other three seasons are suitable for moving. In terms of the best one, summer is probably ahead of the rest.
This is what your fellow Rhode Islanders think too because the summer is the busiest moving season in the Ocean State. What does this mean? It means that long distance moving companies Rhode Island have a lot of work to do. Since the high demand is present, it affects the price and as a result, they become higher during this period. Therefore, expect a slightly bigger cost of moving if you're choosing June, July, or August. So, if you're looking to reduce moving costs a little bit, know that it's perfectly fine if you opt for a fall move or one during spring. At a lower cost, and almost equally pleasant weather, maybe this is actually the best choice.
Professional move vs. DIY move
This is often a big dilemma for people who are planning to move, especially those who are moving for the first time. The affordability of DIY moves is always appealing as an idea. Generally, the difference in cost is probably the only reason why people would choose DIY moves over professional ones. However, what people often oversee is that DIY moves are actually not so cheap. And in a lot of cases, professional moves aren't too expensive. After all, you've already seen at the beginning of our story here what are the average prices for relocating across the Ocean State. It is really not much considering all the benefits of professional moves. And, the benefits are endless.
The guaranteed safety of your belongings is the most important one. That's certainly something that reputable long distance movers Rhode Island can vouch for. Hiring moving experts will also speed up the whole process drastically, and to top it off, there'll be almost nothing for you to do. Let's face it, DIY moves are really exhausting no matter the distance to your destination. If you opt for the assistance of long distance moving companies in Rhode Island, you won't have to worry about exhausting, or even worse, injuring yourself. Hence, you'll be able to fully enjoy your move and remember it fondly.
FAQ
Although we've covered many topics so far, we assume you still have a few dilemmas that are yet to be solved. So, in this section, we'll provide answers to some of the most frequently asked questions about Rhode Island long distance movers and relocations with them by your side.
Which insurance options are available when moving with long distance movers Rhode Island?
There are a few insurance options you can choose from, but the coverages vary from company to company. What's important though is that you will have both full coverages moving insurance available as well as partial coverage, so you'll definitely be able to pick the one that suits you the best.
What can I do while movers are moving?
Once you hire a team of diligent experts from one of long distance moving companies in Rhode Island there will be practically nothing for you to do. So, feel free to relax while the movers are working. If you're up for it, it would be nice to be close to them and offer them a beverage occasionally, but that about sums it up.
Is there anything that I won't be able to move?
If you're afraid that some of your items might not be allowed in the moving truck, there's a chance of that happening. However, it's nothing major. It will only be about the items that could turn out to be a safety hazard in the moving trucks. These are usually flammable items, and some chemicals. So, before you pack up your things, make sure to check with your long distance movers in Rhode Island if you can move each and every one of your belongings.
Will I get a notification from long distance moving companies Rhode Island before they arrive?
In most cases, movers announce their arrival 24 hours in advance. So, you'll definitely be aware of the time of their arrival.
What is difference between a binding and non-binding quote?
Non-binding quote is a free one, and it serves as a pure estimation of the cost of your move in the true sense of the word. But, when it comes to binding estimates, that's basically an offer that a company puts on the table. Once you sign a binding estimate, you will pay the exact amount that has been quoted in the document.
Long distance moving companies by cities in Rhode Island
When it comes to finding reliable long distance movers Rhode Island, there's no better place than Verified Movers
Moving is unquestionably simpler when you have experts guiding the way. And, ensuring that you really have a reliable moving team in front of you is easy with the help of Verified Movers. Our platform will provide you with all you need to know about the upcoming moving process. From tips, ideas, key information on long distance moving companies Rhode Island, and reviews of their services, you will have an all-encompassing knowledge when the time for your relocation comes. Therefore, check out our website and make your relocation across the Ocean State a breeze.
Facts About Rhode Island
01. Main Information
Popular Cities
Providence, Newport, Warwick, Cranston
US Senators
Jack Reed, Sheldon Whitehouse
State Website
State Nickname
The Ocean State
02. Geo Population
Total Population
1,090,483
Lowest Elevation
Sea level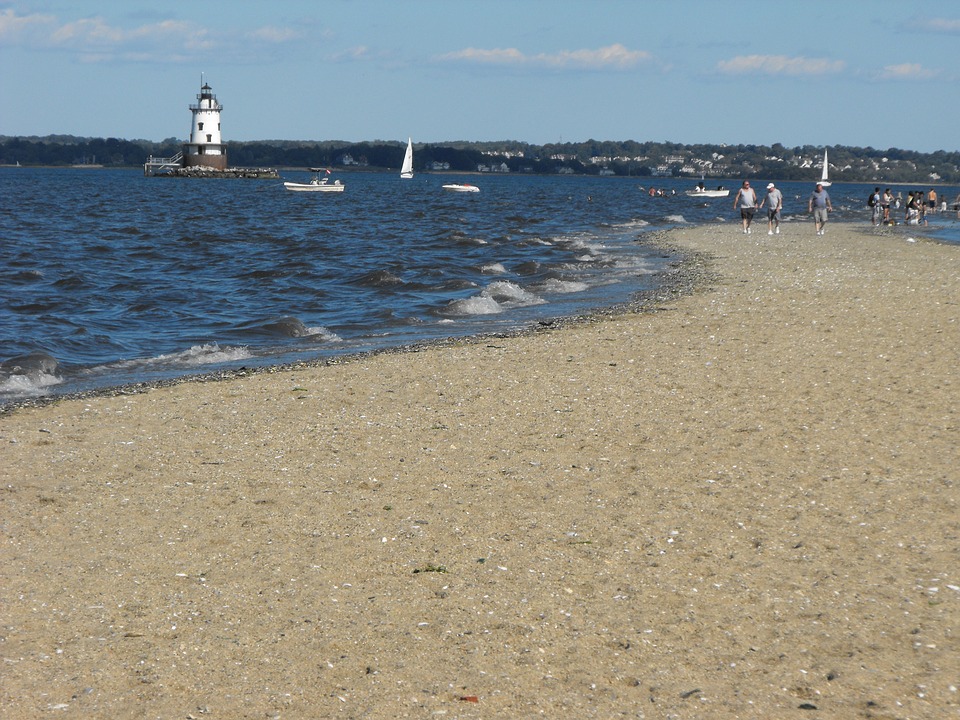 03. Education
Top 5 Elementary Schools
The Wheeler School, Moses Brown School, Lincoln School, Rocky Hill Country Day School, Blackstone Valley Prep Elementary School 3
Top 5 Middle Schools
The Wheeler School, Moses Brown School, Lincoln School, Providence Country Day School, Rocky Hill Country Day School
Top 5 High Schools
Moses Brown School, St. George's School, Portsmouth Abbey School, Moses Brown School, Lincoln School
Top 5 Colleges
Brown University, University of Rhode Island, Rhode Island School of Design, Johnson and Wales University, Rhode Island College
04. Rates
Crime Rate
14.50 (per 1,000 residents)
Average Income (household)
$74,489