It can be tempting to handle a long distance move by yourself, but it usually isn't worth it. You have to pack all your items, find quality moving boxes and packing supplies, and plan your route for long distance relocation. Also, you need to think about renting a truck and protecting your belongings to survive a long move through the state. At some point, you realize how complex a DIY  move really is.  Simply, if you don't know how to handle all the moving steps without stress and damage, it is a good idea to hire long distance moving companies West Virginia to do all the lifting and transporting for you. Professionals know how to do it in the most efficient way, to get everything out in one piece. This way, your move across WV will be a success! Verified Movers has what it takes to match you with these companies. But, apart from introducing you to long distance movers in this state, we can do the same for cross country moving companies West Virginia. This is, of course, only if you decide to move across the country. Whichever option you choose, head out to our platform and find some of the best moving professionals in the business!
Verified Movers is here to ease the process of looking for, and finding reliable movers. Our database is filled with useful information on long distance moving companies West Virginia. Apart from learning about their services, you will also get to read about the quality of their assistance from previous customers and their first-hand experience. Verified Movers is here to ensure you have the best chance of finding your ideal moving team. We'll start with some information on migrations in West Virginia, and then show you what to expect when doing business with professional movers, so read on and prepare for your move properly!
West Virginia's post-COVID moving trends are quite positive
Some states have benefited a lot from the exodus in large cities that started happening since the outbreak of the pandemic. West Virginia is one of them. While the moving trends in this state aren't exceptional, they are quite positive. In fact, West Virginia has managed to sneak into the top 15 most moved-in states in terms of inbound-outbound relocation ratio. 57% of relocations in WV were inbound across 2022, with only 43% of outbound moves. Why did this state become so popular? Well, first of all, it's very easy to afford. Its cost of living is 22% lower than the national average which was enough to attract a lot of movers from Washington DC, Philadelphia, and even NYC. Cities in WV are growing steadily, which will be the topic of our next section where we analyze the prospects of the most popular places in this state.
Huntington and Morgantown are now as popular as Charleston
For years, the largest city in WV, Charleston, was also the most popular destination in the state by far. Now, that is no longer the case. Huntington and Morgantown closed that gap. Now, these three cities are clear options for any person in West Virginia who is looking for a new city to live in. In 2020, Morgantown was actually listed among the most popular small cities to relocate to in the USA, which is proof of how great this city is. Charleston is actually losing the migration battle with Morgantown and Huntington, at least when it comes to direct relocation between the cities. To be fair, Charleston is still the most popular city in WV among out-of-staters.
Over 500 people relocated from Charleston to Huntington last year, and less than 400 went in the opposite direction. When it comes to moves between Charleston and Morgantown, both directions bring around the same number of moves. It is around 100 a year. What's interesting though, is that way more people are moving from Huntington to Morgantown than vice versa. Morgantown attracted over 200 people from Huntington last year, while around 100 of them relocated in the opposite direction.
Moving across WV: How much will it cost?
The cost of any relocation depends on the size of your apartment, the total weight of your shipment, the distance to your new home, the difficulty of loading, etc. That's why we have a free quote option available on our website. If you share some info with us, we will gladly give you a fairly accurate price. While we invite you to do that, until you do so, we have prepared a few examples with average prices. These are based on the distance between places, so let's take a look.
Moving between Charleston and Huntington; $450 – $1,500 (51 miles)
Moving between Charleston and Morgantown; $800 – $1,900 (158 miles)
Moving between Huntington and Wheeling; $1,000 – $2,100 (228 miles)
Moving between Parkesburg and Charleston; $500 – $1,600 (78 miles)
Long distance moving companies in West Virginia have a solution for all your moving needs
Moving companies are nowadays able to answer the most specific demands from customers. You will have a variety of services at your disposal. So, what you need to do is decide which services you want. Once you do this, it will become much easier to find long distance movers West Virginia, because you'll know where to look. Here are some of the main services on offer:
Residential moving
White glove moving
Storage services
Packing services
College moving
Senior moving
Furniture moving
Piano moving
Of course, there are many more as these were only the most popular ones.
Do a short background check to ensure you're making the right choice
It's very important to do a background check on a moving company before hiring them. This is because there are many fraudulent movers out there, and avoiding them is essential. Luckily, finding out if the long distance movers in West Virginia are trustworthy isn't that difficult. All you need to do is check the licenses and reviews. Movers in this state need to obtain permits from The Public Service Commission of West Virginia. If they didn't do so, look elsewhere.
And once you know you're dealing with legitimate professionals, check out their reviews. You can do this at Verified Movers reviews. The best thing about our platform is that we check all the testimonials that are being posted. We do so in order to battle fake reviews. So, we check each and every testimonial for legitimacy, ensuring you only read genuine comments from real people. Therefore, head out to our website and browse through long distance moving companies West Virginia reviews.
FAQ
Does it take long to relocate across WV?
It takes about 5 to 10 work days for long distance moving companies in West Virginia to transport your belongings across the state. If the distance isn't too large, your items could even be delivered in less than a week.
Which moving date should I choose for the relocation?
West Virginia isn't a state of extreme weather, so it's suitable for relocation at any given time. But, what we need to tell you though, is that summer brings higher prices. This is simply because summer months fall under the peak moving season, and due to a high demand, prices are higher as well.
Should I purchase moving insurance?
Even if you manage to find the best possible long distance movers in West Virginia, it's better to be safe than sorry. We advise you to purchase moving insurance, even if it's only partial coverage.
Is there anything that long distance moving companies West Virginia won't move?
As a matter of fact, there is. Movers won't allow any potentially hazardous items into the moving truck, nor the items that are flammable in nature. So, make sure to consult with your company on time to know what you can and cannot bring into the truck.
Long distance moving companies by cities in West Virginia
You can count on Verified Movers' assistance
We are here to help you have a smooth and simple relocation. The way we do it is by connecting you with some of the best long distance moving companies West Virginia. Make sure to use our vast database to your advantage, and conduct your research for the ideal moving team there. You will come across all the information you need, and reach your moving crew in no time. Also, if you need a solution to any other moving issue, feel free to check out our blog. We update it on a regular basis and it might contain exactly what you seek. As you can see, we're here to give you assistance in many ways, so visit us today and let us help you achieve the relocation experience you've always wanted.
Facts About West Virginia
01. Main Information
Popular Cities
Charleston, Morgantown, Huntington, Beckley
US Senators
Joe Manchin, Shelley Moore Capito
State Website
State Moto
Mountaineers Are Always Free
State Nickname
The Mountain State
02. Geo Population
Total Population
1,764,786
Highest Elevation
4863 ft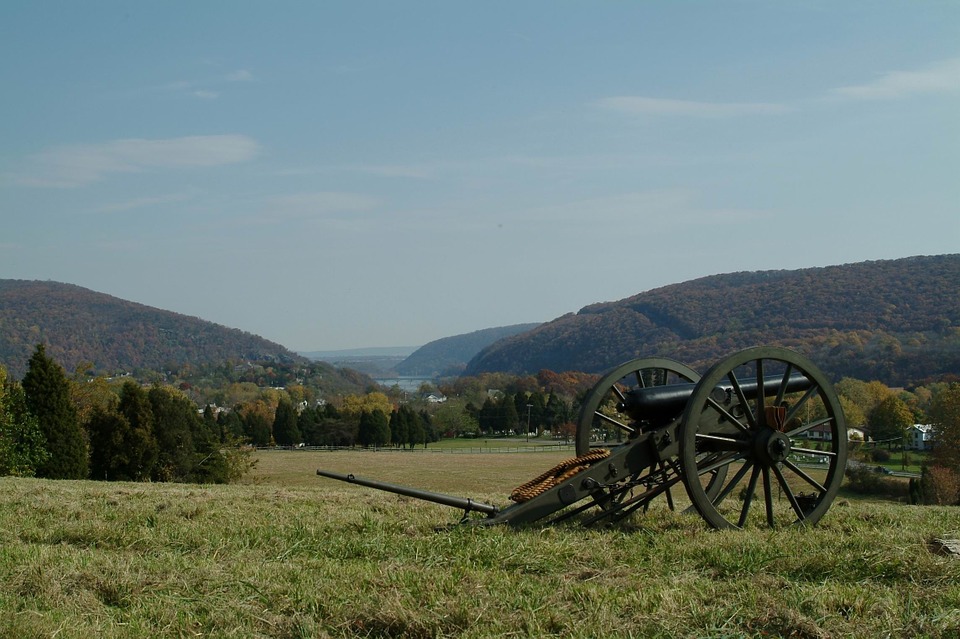 03. Education
Top 5 Elementary Schools
North Elementary School, Ritchie Elementary School, Suncrest Elementary School, West Teays Elementary School, Cheat Lake Elementary School
Top 5 Middle Schools
The Linsly School, Suncrest Middle School, Charleston Catholic High School, Winfield Middle School, Mountaineer Middle School
Top 5 High Schools
The Linsly School, Charleston Catholic High School, Morgantown High School, Bridgeport High School, University High School
Top 5 Colleges
West Virginia University, Marshall University, Shepherd University, West Virginia State University, Wheeling University
04. Rates
Crime Rate
21.68 (per 1,000 residents)
Average Income (household)
$50,884