Calculating the costs of your move might not always be as easy as you think. A majority of reputable long distance moving companies New Mexico will send an expert to your home to provide a precise estimate. Unlike logistics companies and shipping services, movers often do not factor in mileage as much as the weight of cargo. Professional local moves can get pricey, but the services you receive will allow you to focus on other pressing issues surrounding a move. If you happen to decide to move to another state somewhere down the line, know that you'll be able to find cross country moving companies New Mexico at Verified Movers as well. So, visit us right away and get your relocation off to a flying start!
A brief introduction to long distance relocations
You probably already know a lot about long distance relocations simply because their name says a lot. But, there are still a few things you may not know, and we're here to show you a few important things to know about these moves. Moving long distances means moving more than 50 miles from your current home. Any move that is shorter than that would have to be considered a local move, although you may see different interpretations somewhere. Now, long distance move is not only about moving 50 miles or more. There are two types of these relocations you need to know about, so let's see what are they.
Intrastate moves
The first option we have when dealing with long distance relocations is an intrastate move. This means moving within one state. So, in your case, we have New Mexico. If your move doesn't include leaving the Land of Enchantment, then you're in the right place. Here, we'll discuss intrastate relocations across New Mexico (for example, Albuquerque to Santa Fe, etc.), and also introduce you to companies that can take care of such moves.
Interstate moves
When you decide to leave the state, you're also moving long distances. However, different companies are needed for this endeavor. You have movers who are only operating within one state, and those that deal with interstate relocations too. So, you need to find the right team depending on what your destination is. An interstate move, and we often call it a cross country move, is a relocation that involves more than one state. Therefore, if you're leaving the Land of Enchantment completely, make sure to get in touch with cross country moving companies New Mexico. Whether you need an intrastate or an interstate move, Verified Movers will happily be at your service, and you will find our platform very useful either way.
Due to low living costs, New Mexico is one of the most moved-in states in the country
It seems like New Mexico is now more popular than ever. Moving trends in the Land of Enchantment are very positive, and no wonder why you don't want to leave the state. Last year (2021), New Mexico recorded 56% inbound moves which is a better result than the majority of states. Why is New Mexico so appealing? Well, arguably the most important thing is its cost of living, which is 8% lower than the nation's average. However, there are plenty more benefits of living in this state. It has a very pleasant climate, where you can experience all four seasons, job markets all over the Land of Enchantment are growing, so moving here really makes sense. Now, we'll quickly take a look at the states that send most people to New Mexico, after which we'll cover moving trends for cities in this state.
Texas
California
Colorado
Arizona
Nevada
Although New Mexico is showing exceptional numbers migration-wise, the same can't be said about its largest city, Albuquerque
The moving dynamics have changed a lot during the pandemic. Before, in the majority of cases, the largest city of one state was also its most desirable destination. But now, with the economic issues globally, the largest cities are often subject to population loss since they are often the most expensive ones in the states they're in. This is the case with Albuquerque, at least to some extent. Life in Albuquerque is a bit more expensive than in the rest of New Mexico. So, New Mexicans are reluctant to move there. On the other hand, the largest city in the Land of Enchantment faces the problem of its own residents leaving.
A lot of New Mexicans from all over the state lived in Albuquerque purely because of a job. Once COVID started, they either lost their jobs, switched to remote work, or eventually, moved to be closer to their families. Now, simply because of this, it's fair to say that top movers in Albuquerque are familiar with all the routes between this city and other cities in New Mexico. However, the most common one is from ABQ to Las Cruces, with over 1,000 people moving in this direction in 2021. The fact that there were almost twice as fewer moves in the opposite direction says a lot of Albuquerque's problems. This city also sent around 500 people to Santa Fe, which was the second most common choice from ABQ last year.
Las Cruces seems to be the most popular place in the Land of Enchantment, at least among New Mexicans
While Albuquerque has a lot of issues in terms of attracting New Mexicans to deal with, Las Cruces is in a completely opposite situation. At times, it seems like this city has become a go-to destination for residents of the Land of Enchantment. What's the reason behind all this? Well, Las Cruces has a very strong economy. The sectors of national defense, e-commerce, and agriculture are thriving, and salaries are very decent. On top of that, it is still a very affordable place to live in. The cost of living in Las Cruces is 12% lower than the USA average, which makes it fairly lower than the state's average as well. Houses are also incredibly cheap, with the median home price being $268,000.
When you add the fact that, with a population of around 100,000, it is neither too big nor too small, this truly seems like the perfect place to move to. So, no wonder why New Mexicans love this city so much. In fact, when you compare Las Cruces to all the other big metro areas in the Land of Enchantment, you'll see that it's gaining residents from each and every one of them. To give you some numbers, last year, it welcomed over 1,000 Albuquerqueans, but it was popular among people from other cities too. A few hundred people relocated to Las Cruces from Farmington, Rio Rancho, and Santa Fe. Considering all the benefits of living here, if you decide to move to Las Cruces, chances are it will be a great decision.
Rio Rancho and Santa Fe are also appealing to New Mexicans
At the moment, Rio Rancho and Santa Fe aren't as popular as Las Cruces, at least not among New Mexicans. Nevertheless, they're in a much better situation than Albuquerque. Both these cities have reasonable living costs, more than enough opportunities to build your career, and in general, they're very nice places to live in. Let's see what they're moving trends are like. Or, better said, which routes involving these cities are the most common ones? Well, both Santa Fe and Rio Rancho get most residents from Albuquerque. However, Rio Rancho gets a bit more, welcoming between 700 and 800 people from ABQ last year, while Santa Fe welcomed around 500. Moving from Las Cruces to Rio Rancho is also a popular choice, with slightly less than 500 moves in 2021. All things considered, moving to either of these cities probably won't be a mistake, since they have more than enough things to offer.
Calculating the price of your long distance move
Now, it's time to jump into the world of professionally-assisted moves. We'll talk a lot about long distance moving companies in New Mexico here, and we'll start off with the one thing that probably interests you the most. These are, of course, prices of long distance relocations across the Land of Enchantment. If you want to know the approximate price of your move, then we suggest you fill out our free moving estimate form. There, you can share details about the move, and we need them to come up with the price since the cost of long distance moves depends on many different things. Nevertheless, we'll show you some numbers here as well, so let's take a look.
Moving between Albuquerque and Las Cruces; $800 – $2,300 (223 miles)
Moving between Albuquerque and Santa Fe; $450 – $1,600 (63 miles)
Moving between Las Cruces and Santa Fe; $1,000 – $2,500 (284 miles)
Moving between Rio Rancho and Farmington; $650 – $2,000 (172 miles)
Moving between Roswell and Rio Rancho; $800 – $2,300 (213 miles)
Finding trustworthy professionals in the Land of Enchantment
The one common trap people tend to fall into is hiring the first company they see. This is a very dangerous approach, and we firmly advise against it. Relocations don't happen so often, and you should prepare for them appropriately. This includes a short background check on a moving company, which is necessary to ensure your long distance movers in New Mexico are worthy of your trust. And now, we'll show you exactly how to do this right.
A quick license check comes first
Right away, you need to discount all unlicensed movers. With these companies, you simply never know what you're getting into. Unfortunately, more often than not, it will be a case of fraudulent relocation companies that are looking to scam you. So, for more info on movers in the Land of Enchantment, visit New Mexico Public Regulation Commission. If this was the cross country move, we'd tell you to visit the website of the Federal Motor Carrier Safety Administration. But, since it's not, you need to turn to local agencies, such as the one we mentioned. There, with just a few clicks, you can see if the long distance movers New Mexico you're thinking of hiring are licensed. Only after you've become sure that they are, you should continue with the background check.
Consult Verified Movers reviews for more information on long distance moving companies New Mexico
You can always count on Verified Movers and our assistance during the moving process. We're trying to help as many people as we can relocate safely, and we're constantly working on different ways to achieve this. First of all, we have one of the largest databases of professional movers in the country, counting over 21,000 companies. But, this is far away from just names. We have company profiles, and even more importantly, reviews. Clients of these companies shared their moving experiences on our platform. This way, you can find out all the little details about doing business with certain long distance moving companies in New Mexico and make the best decision. So, don't hesitate to visit us!
Reliable long distance moving companies New Mexico can handle everything for you
Are you worried about your upcoming long distance relocation from New Mexico? Do you have enough time on your hands to manage everything? When you hire reputable moving companies in New Mexico, you don't have to worry about either one of these scenarios. Verified Movers and its team will always be there for you; from the early stages of your move until the moment you no longer need us. We always do our best to make sure that your move is a smooth one, and we are here, ready to assist you every step of the way. And this is a quality that trustworthy long distance movers also have.
A true moving team cares about you and your needs
Finding long distance moving companies in New Mexico that are the best fit for you doesn't just mean finding the most popular company out there. Really, when you think about it, you definitely want people who you trust to handle your belongings and your relocation. Why? Well, there's nothing more personal than this. That's why finding the right professional for the job matters so much.
Our team is here for you, every step of the way. Once you know exactly what you need, search for long distance moving companies New Mexico who are able to offer it and they will handle the rest. True professionals of the industry have been through and seen it all. They understand you and your needs, and will thus work hard to ensure all your wishes are catered to.
When moving with professionals, you can ask for many services
Relocation should be an adventure and a learning experience of sorts. And it is our goal to make sure that your move is something memorable and a great start to your next stage of life. So, don't stress over packing your belongings properly or renting trucks. Instead, leave all the hardship and organization to the reliable long distance moving companies New Mexico and enjoy your free time. These are only some of the tasks that professional movers can help you with.
Residential moving
Storage services
Furniture moving
Junk removal
Senior moving
Packing services
White glove moving
Specialty item moving services
A few services we mentioned above were just the tip of the iceberg. The moving industry is so advanced now that movers can help you with pretty much anything you want. While some items were very difficult to relocate years ago, they no longer are. Long distance movers in New Mexico can take safely transport all of your possessions, specialty items included, such as:
Piano moving – A piano is probably the most difficult musical instrument to transport. Due to its shape, weight, and most of all, its value, they need to be handled with extra care. Well, once you hire long distance movers New Mexico, you won't have to worry about the safety of your piano.
Auto moving – According to the US Census Bureau, there are 1.800.000 cars in New Mexico, which means that there is almost one car per every resident. A lot of households have 2 or move cars. If you're a car owner then you're surely wondering about the best way to transport your car. Well, you've found one because many moving companies in New Mexico are offering auto moving services.
Pool table moving – New Mexicans also often have pool tables in their homes. If you own a pool table, then you don't need us to tell you how difficult it is to relocate this item. So, as with many other tasks during the relocation, it's probably best to leave it to professionals and ask for pool table moving services.
Fine art moving – Finally, another frequently asked for specialty item moving service is fine art moving. Valuable pieces of art should never be put at risk since any damage to them, even a tiny scratch, would be catastrophic. Instead, ask long distance movers in New Mexico to help you out.
Obtain estimates from several long distance moving experts in New Mexico
We always tell people to never make a deal with the first company they see, at least not right away. Maybe that company would actually be the best one for you. However, it would be best to consider a few options first. This is simply because long distance moving companies in New Mexico, at least the reputable ones, are offering free moving quotes. So, why not take advantage of that? After all, it's important to do your research before signing a contract with a moving company. But, even more importantly, you will learn about the cost of hiring these movers, and be able to choose the company whose estimate suits you the most. Therefore, be sure to obtain at least three shipping cost estimates from different companies in order to ensure the best deal.
Insurance never hurts, especially when moving across the state
Accidents happen every day, especially during transportation. Even the most experienced and reliable movers are human and they can make a mistake. Eventually, it doesn't even have to be their mistake, as something unforeseen can always happen. That's why we highly recommend you ensure the safety and protection of your belongings with proper insurance. Anything can happen when all of your worldly possessions are packed into one space, speeding down the highway. Although moving companies provide insurance options to protect your belongings, it is important to understand the nuances of each package. When it comes to long distance moving companies in New Mexico, although this is pretty much the same for the majority of companies all over the USA, they will usually offer you 3 types of coverage, and these are:
Full value protection
Released value coverage
Third-party liability insurance
If you want to be insured, and once again we advise you to do so, then make sure to ask your long distance movers New Mexico about what they're offering, and which scenarios each option covers.
A few things to remember when relocating across New Mexico
Long distance moves in the Land of Enchantment or any other state can be overwhelming. And, when you're overwhelmed, it's only natural to make mistakes and forget to do some chores. That's why we want to remind you of a few things. It is important that you update your information in your new location as soon as possible. You can update recurring bills, such as car and student loans, as well as credit card and bank accounts. And you can do this by going to USPS directly or to their website, that is, once you confirm your new address in New Mexico.
Also, don't forget to collect all the important documents, even make backups of them if you have enough time. Of course, if you choose to move with long distance moving companies New Mexico, you won't be overwhelmed as much, and you'll probably remember all the things you need to do. This is yet another reason why moving with professionals is so highly recommended.
Organize your relocation in advance
Before you go off to look for the best moving companies New Mexico has to offer, here's a key piece of advice – start organizing your move on time. Having a plan for everything is something that will make your move simple and easy. And that is precisely what you need when moving long distance, a stress-free experience. It's true that moving can become completely chaotic. But, if you've got a plan in place, you can avoid that. Avoiding moving mistakes can also save you a lot of time and energy. And that is precisely what you need at this point.
Try to start working on your moving plan as soon as you realize that you are about to move. Believe us when we say, it's never too early to start preparing. Really, there are many things that can go wrong when moving long distances. However, you can avoid all of that by thinking ahead. And, of course, by hiring our long distance moving companies New Mexico.
Relocating with experienced long distance movers New Mexico vs. DIY
DIY moves are, to this day, more common than professional moves. The reasons for that are various. They mostly revolve around people thinking that the services of long distance moving companies in New Mexico cost a fortune. But, we've seen earlier that really isn't the case. And, to be fair, more and more people are becoming aware of that, and the number of professional moves increases year after year. So, which one is better? We'd really have to side with professional moves here since organizing a DIY move is a very complex thing. And, most of all, an unnecessary one considering all the advantages of hiring reputable long distance movers New Mexico.
All things considered, DIY moves are cheaper, but that's about sums up their benefits. On the other hand, for a slightly higher price, you can have a dream move free of physical work, stress, and ultimately, a pleasurable experience altogether. That's why we always recommend hiring moving experts. However, if you do decide to go with a DIY option, you will be able to pull through it. But, you will need a max discipline and a lot of work. On our blog, you can find many posts dedicated to DIY moves and how to handle them, so it's worth taking a look at.
Long distance moving companies by cities in New Mexico
Want to skip past browsing through hundreds of moving companies and want to find those near you right away? We've sorted these companies by cities, so now, it will be much easier. Check out the list below and find long distance movers in New Mexico by the areas they're operating in.
FAQ
Before we conclude, we wanted to cover a few more questions. We want to solve as many of your dilemmas as we can, and some answers you'll find in this section will surely help you out a lot.
Which time of the year is best for moving in New Mexico?
The Land of Enchantment is quite pleasant all year round, especially during the summer, so this may be the best time to move. However, since this is the case, that means that long distance moving companies in New Mexico are quite busy during this time, which, naturally, affects the prices. Summer moves are, therefore, the most expensive.
How long will the transport of my belongings last?
On average, long distance relocations in New Mexico last between 10 and 15 days, depending on the distance between the cities.
How far in advance should I call long distance moving companies New Mexico?
Our best advice would be, as soon as you can. Typically, one month in advance should be enough to prepare for everything on time, but if you can do it earlier, feel free to do so. If you're unable to call as early as this since you need to expedite your move for some reason, long distance movers in New Mexico will still be able to help you, so you don't have to worry about that.
Will I get a call from movers prior to their arrival?
In most cases, you will. Your movers will probably notify you 24 hours before they come to your house.
What is a white glove service?
We often call this a full service move, because that sums it up perfectly. Once you ask for white glove movers, everything will be taken care of by them. You can easily sit back and relax because you won't need to deal with any exhausting moving tasks.
Verified Movers is here for your convenience
Relocation can be both an exhausting experience as well as a memorable event. Yes, even moving long distances can be quite enjoyable. Remember, moving does not have to be difficult, as long as you have some of the best long distance moving companies New Mexico at your side. And, finding them can be a simple feat once you turn to Verified Movers. Our platform will provide you will all the important information, as well as reviews on the quality of their service, thus ensuring you have an all-encompassing impression. Here you will encounter some of the finest companies in the Land of Enchantment, and also the reviews that their former clients have posted. So, make sure to visit us today and ensure the best possible start to your moving process!
Facts About New Mexico
01. Main Information
Popular Cities
Albuquerque, Santa Fe, Las Cruces, Roswell, Farmington
Governor
Michelle Lujan Grisham
US Senators
Ben Ray Luján, Martin Heinrich
State Website
State Moto
It Grows as it Goes
State Nickname
Land of Enchantment
02. Geo Population
Total Population
2,110,011
Highest Elevation
13,167 ft
Lowest Elevation
2,844 ft
Time Zone
MT/UTC / Central/UTC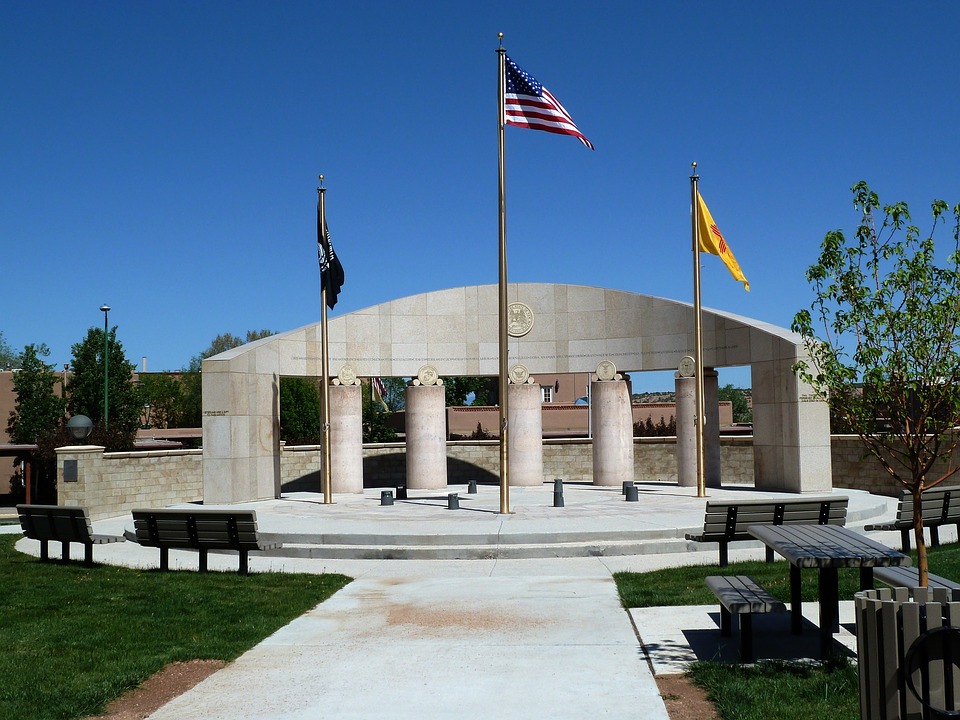 03. Education
Top 5 Elementary Schools
Mountain Elementary School, Chamisa Elementary School, Barranca Mesa Elementary School, Des Moines Elementary School, Pinon Elementary School
Top 5 Middle Schools
Albuquerque Academy, Sandia Preparatory School, Menaul School, Bosque School, Los Alamos Middle School
Top 5 High Schools
Albuquerque Academy, United World College USA, Santa Fe Preparatory School, Sandia Preparatory School, Menaul School
Top 5 Colleges
University of New Mexico, New Mexico State University, New Mexico Institute of Mining and Technology, Eastern New Mexico University, Western New Mexico University
04. Rates
Crime Rate
38.81 (per 1,000 residents)
Average Income (household)
$54,020