If you are a history buff and want access to some of the most historically defining cities of our nation, relocation to Keystone State is definitely a way to go. After all, it all began here, which is why the state of Pennsylvania is so important and popular for all in search of a perfect home. And once you do find your perfect home, all that's left is to discover long distance moving companies Pennsylvania which you can trust and rely on. And to help you out with that task, Verified Movers offers the perfect matches for your needs.
Cross Country (Interstate) Moving Companies Pennsylvania
Facts About Pennsylvania
01. Main Information
Popular Cities
Philadelphia, Pittsburg, Harrisburg, Allentown, Erie
Governor
Tom Wolf
US Senators
Bob Casey Jr, Pat Toomey
State Website
State Moto
Virtue, Liberty and Independence
State Nickname
Keystone State
02. Geo Population
Area (sq mi)
46,055 sq mi
Total Population
12,804,123
Highest Elevation
3,213 ft
Lowest Elevation
Sea level
Time Zone
Eastern/UTC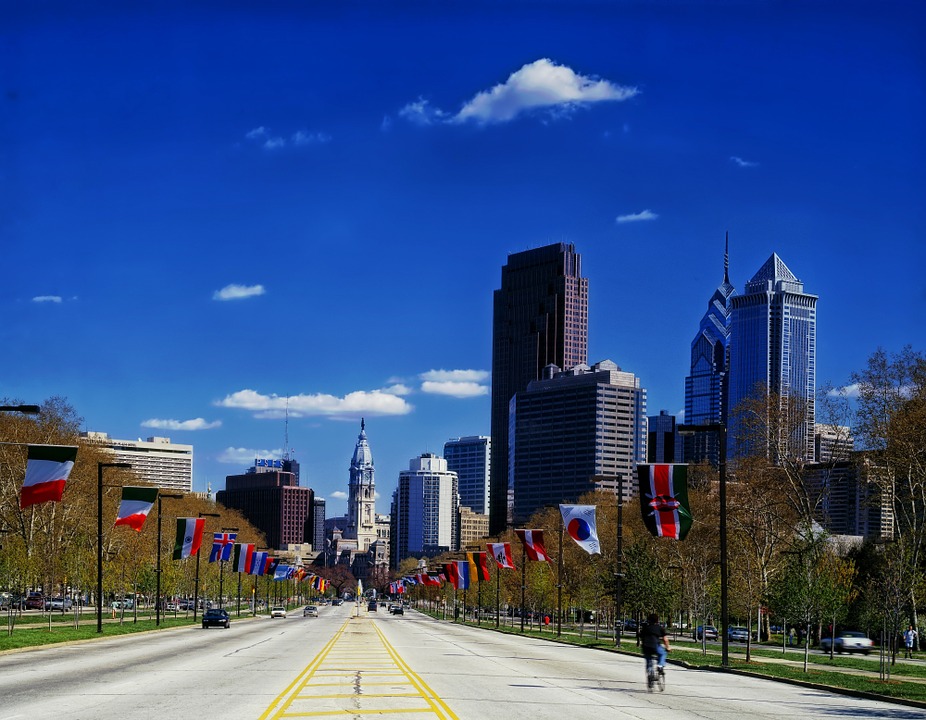 03. Education
Top 5 Elementary Schools
Germantown Friends School, The Baldwin School, The Episcopal Academy, Shady Side Academy, The Haverford School,
Top 5 Middle Schools
Germantown Friends School, The Baldwin School, The Episcopal Academy, Julia R. Masterman Secondary School, Shady Side Academy
Top 5 High Schools
Germantown Friends School, Mercersburg Academy, The Baldwin School, The Episcopal Academy, Julia R. Masterman Secondary School
Top 5 Colleges
Penn State University, University of Pennsylvania, Carnegie Mellon University, University of Pittsburgh, Temple University
04. Rates
Crime Rate
17.10
Employment Rate
59%
Average Income (household)
$61,744
Poverty Rate
12.43%
Moving is a complex process. It consists of many demanding tasks, all paired with deadlines, and the pressure of doing a great job every single time. As you can imagine, this can prove to be rather stressful and nerve-racking on any individual. However, we also have some good news. You really needn't be alone in this process. With some of the best long distance moving companies Pennsylvania has to offer, you will get to experience a smooth and stress-free relocation. Just reach out to Verified Movers, and we will help you get in touch with the ideal moving team for your particular needs.
What should you expect from reliable long distance moving companies Pennsylvania?
There is a lot of things that one could count as essential traits for expert long distance movers Pennsylvania. And nobody knows this better than Verified Movers. We combine the experience and communication of customers with the services different companies offer to create the best match-up for you. Based on the reviews we received from customers, we came to the following traits you should look for in long distance moving companies Pennsylvania:
Affordability
What use do you have from professional moving services if you can't fit them into your budget? This is why you should put a high value on affordability. However, always look for affordable state-wide moving experts Pennsylvania instead of the cheapest ones. It is all about finding that perfect balance of top-quality services and suitable moving estimates.
Experience
Long distance moving companies Pennsylvania should welcome competition and we believe that it helps well-established movers stay on track. But at the end of the day, you want an experienced team with an understanding of professional services. It is simply a matter of getting a guaranteed stress-free and secure relocation to your new residence in the Quaker State.
Credibility
You need certain verification and testimonies in order to trust your Pennsylvania long distance moving crew. When you have a choice of companies, always opt for ones that are well-known and established. After all, the last situation anyone wants is to have their belongings suffer any harm or disappear. And this is exactly what can happen when you hire movers that you did not verify first. Lucky for you, all our recommended movers are certified by the BBB.
Professionalism
Professional long distance moving companies Pennsylvania should keep an emphasis on your specific needs and customize the move accordingly. This opens the option of successful and reliable Pennsylvania relocation. And we gladly refer you to a number of established and trusted movers that can provide moving guidelines and services.
Assurance
Safety should always be a priority when talking about your property. And expert long distance relocation experts should always put in the additional effort for our customers.
Things you should check out before hiring a moving company
If you want your household or business items to be in the most capable hands, make sure to take a look at company services and reviews. But, there are also many other things you should check out if you want to hire the best! Make sure to hire a moving company with the best approach to your moving needs that goes within your budget. Compare a few moving companies to evaluate to hire the most reliable one.
Transparent pricing
Transparent pricing is one of the first signs that show you are dealing with a reliable and trustworthy moving company. So, when you start your search for long distance movers Pennsylvania check and compare their prices. Be careful. Usually, too low rates are the sign of the low level of service and sometimes it is the sign of fraudulent mover. It is better to pay more to get quality moving services. Reliable movers will provide you with a free moving estimate so you can get an exact price of the move without hidden fees and additional expenses at the end of the move.
A phone call is a great way to evaluate long distance moving companies Pennsylvania
Contact moving companies to evaluate their service. A trustworthy moving company will provide you with all the necessary information you need. With reliable movers, you will get quality customer service and just a great moving plan.
Additional services
When you hire reliable movers, you can also count on other services such as packing, storage, crating, disassembly and assembly of furniture, cleaning, etc. But, for all additional services you need to pay extra.
Pay attention when signing the contract
Be very careful when signing the contract. If some things are not documented or the deal does not include the price and all the legal facts about the move, you should look for another moving company.
Ask the Right Questions
Before you hire a moving company, you should ask a few right questions. Contact movers or set a meeting in person. Ask everything you want to know, price, reviews, services, etc. We give you a few examples:
Are you properly licensed?
What kind of liability coverage does your company provide?
Do you have references?
What forms of payment do you accept?
Do they have experience with my type of move?
Do you have packing supplies and will you pack specialty items
How long will the move take?
Can you provide a binding quote?
Compare Long Distance Movers to Hire the best!
When you are planning a long distance move, you need to hire one moving company that is professionals and adequately equipped and licensed to make a safe relocation of your belongings. Choose the right movers by comparing different moving companies. The comparison will help you pick the best of them. Compare their prices to select the company that goes within your budget. Also, make sure to get all the services you need. Hire a moving company that offers you a great balance between the price and quality of service.
Compare their presence on the Internet
Compare their services
Experience and expertise
Read reviews.
Compare movers quotes.
Long distance moving companies by cities in Pennsylvania
Verified Movers has your back
We know just how intimidating this whole process of searching for movers might seem. In reality, it is by no means simple business. After all, the choice you make will have an effect on your whole relocation. However, you really can ensure you made the right choice. Verified Movers has your back, and we work non-stop in order to provide you with as much information as we can regarding all the moving companies on our platform. Apart from learning about their services, you will also get to read what others had to say about the quality and customer support. And, should you come across any doubts or concerns, make sure to reach out to us, and we will be happy to help you get in touch with some of the most reliable long distance moving companies Pennsylvania.