Although relocations can turn out to be stressful events, your moving experience in the Centennial State can be painless. You can have the smooth long distance move you deserve by letting professionals handle all the difficult and challenging parts. If you're wondering where to find these long distance moving companies Colorado, don't worry, it won't be that hard. All you have to do is turn to Verified Movers. Our extensive database is brimmed with true moving experts, all of them just a few clicks away. Feel free to go through our platform, or contact us directly, and we will be happy to help you find you the perfect moving company that fits your needs and standards.
Cross Country (Interstate) Moving Companies Colorado
Finding long distance moving companies in Colorado is much easier with Verified Movers by your side
There's no doubt that moving with long distance movers Colorado is the safest moving choice, but finding these companies might be tricky without any help. However, Verified Movers will give you all the help you need. Our database contains around 20,000 moving professionals, and it's expanding each day. We cover the whole of the United States, so there's no doubt that some of the finest companies operating in the Centennial State are right here on our platform. You'll also get the opportunity to read long distance moving companies Colorado reviews, which is very important when choosing movers to take care of your relocation. Additionally, on the Verified Movers blog, you'll find useful moving advice. With us by your side, the whole moving experience will be much easier to handle.
The advantages of hiring long distance moving companies Colorado to assist you during your moving journey
The benefits of relocating with long distance movers Colorado are endless. Many things can go wrong in the moving process, so the element of safety is arguably the biggest benefit of hiring moving professionals. When you're leaving your home in Colorado, it's important to properly load and pack each and every one of your belongings. If you don't have the experience dealing with these things, it's good to know that you won't have to worry about it as long as moving professionals are taking care of your items. On top of that, hiring long distance moving companies in Colorado will relieve you of some exhausting moving tasks, and your relocation will be completed in the blink of an eye.
Long distance moving companies Colorado have a variety of services on offer
It's true that Colorado doesn't have traffic issues as much as other states that are densely populated like California for example. Also, you won't experience problems getting around Denver as much as in New York City. However, that doesn't mean you'll be able to easily navigate the relocation by yourself. Think about all the other tasks that need to be done way before hitting the road, and you'll see that even a move within the Centennial State is much easier with Colorado's moving experts. And, to make things even better, some of the best long distance movers in Colorado have prepared a variety of services you can ask for that will take your moving experience to a whole new level.
Residential moving. This moving option is for anyone looking to move their household within Colorado. No matter, if it's a shorter distance like moving from Greeley to Denver, or more than 100 miles like moving from Fort Collins to Colorado Springs, reputable residential movers in the Centennial State will be able to assist you.
Commercial moving. If you're moving a business instead of a household, then this is a service you should ask for. Whichever city in the Centennial State you're moving from or to, your office material will be much safer in the hands of true experts from long distance moving companies in Colorado.
Packing services. Can't find the will and strength to pack up your Colorado home? That's perfectly understandable, and it's great that you don't have to because reputable companies in Colorado will provide expert packing services.
On top of that, you can ask for some other services like furniture moving. Disassembling, carrying, and loading pieces of furniture can be a true nightmare. Not only do you risk your belongings, but your health as well. This is a very risky endeavor and we would highly recommend you ask long distance moving companies Colorado for some help. And, if you need to put some of your items aside until you move from one city in the Centennial State to the other, you can ask for storage services in Colorado. Your items will be safe and sound, and to make things even better, they'll be placed in climate-controlled storage facilities for extra protection.
Proven moving experts in the Centennial State will be able to take care of your specialty items.
Coloradans love decorating their homes. All through the state, we're witnessing beautifully decorated homes with a mix of retro and modern elements. Some specialty items can be found in every Colorado household, and the type of these items depends on each and every individual's taste. Whether we're talking about pianos, art pieces, or something else, one thing is certain. They need proper protection during relocations, and long distance movers Colorado can take care of it.
Fine art moving. Some valuable pieces of art can be found in almost every home in the Centennial State. No need to mention how awful would it be if they got damaged during relocations. That's why it's best to leave it to the professionals.
Pool table moving. Well, some Coloradans just love to play pool. It is a great way to relax and have some fun, so if your home has a pool table, sleep soundly knowing that it will be safely transferred to your new home by moving professionals in Colorado.
Auto moving. Driving your vehicle for dozens, if not more than a hundred miles, in Colorado, is probably not something you're looking forward to. Especially if you're moving during winter when the heavy snow is likely to follow you throughout the whole trip. That's why you should consider asking for auto moving services from long distance moving companies Colorado. Your car will be transferred without touching the road.
Piano moving. Pianos are considered bulky valuables, and as such, they are difficult to move. On top of that, you realize that any damage could prove to be very costly. Don't put your piano at risk, and ask your movers to load it for you.
Do I need interstate or intrastate relocation?
Before we jump into deep analysis and start talking about the preferences among Coloradan movers, it's important to double-check if you're at the right place. Long distance moving companies Colorado can give you assistance with intrastate relocations, which means that your move doesn't go beyond the borders of the Centennial State. On the other hand, if you're looking to leave the whole state, you're going to need assistance from cross country moving companies Colorado. Although these two terms are similar at first glance, and it's easy to mix them up, their meaning is entirely different, so pay attention in order to be sure what exactly you need.
Who regulates intrastate moving companies in the Centennial State?
Each and every moving company that is honest and transparent will obtain the necessary licenses before relocating people from one place to another. Moving companies are regulated based on the area they operate in. Since you're probably here only for long distance moving companies in Colorado with whom you want to relocate within the state, they need to be registered at the Colorado Public Utilities Commission. At this institution, you will get all the information you need about a certain company, and we highly encourage you to do this background check before making a choice. There are many fraudulent movers out there, and this is one of the best ways to avoid them.
Migration trends in Colorado
Lately, the number of relocations to Colorado has significantly decreased. The Centennial State was so popular over the last decade, but now, it is experiencing the smallest number of newcomers after quite some time. Or, to be precise, the net migration in the last year was the lowest one since 1991. So, what has changed? Well, if you're from the State of Colorado, you're probably aware that the housing prices and cost of living, in general, are quite high compared to the USA average. When the pandemic of COVID-19 struck, people started moving to less expensive states, and the ones with low tax burdens. Colorado is neither of those things. But, is no reason to focus only on the negatives because the number of inbound and outbound moves involving the Centennial State is equal.
When it comes to Coloradans who decide to go on relocation, the majority of them aren't going too far. Those who decide to leave the Centennial State are mostly moving to Texas, Arizona, and California. But, even a larger number of them are moving within Colorado's borders. COVID-19 trends are working in favor of smaller, less expensive cities, while at the same time, it severely harms big cities. So, with this in mind, no wonder Denver is having temporary trouble attracting newcomers. On the other hand, it gives a chance to some smaller Colorado cities to shine and get back on the map. At least that's good because Colorado has some true hidden gems. In the next few sections, we'll analyze the moves within Colorado's big cities, and see what the numbers are telling us.
Coloradans are fleeing Denver
Denver might be the most popular city in the Centennial State among people from other states, but Coloradans don't seem to be interested in living in Denver as they were before. With the economic crisis emerging, it makes sense to leave the most expensive city in the state. That being said, Denver is still a remarkable city, and if you aren't affected by these increased prices, the Mile-High City is surely the best place to live in Colorado. After all, there are thousands of Coloradans moving there. They're just in the shadow of negative migration trends since there are more people leaving the city. The best way to see the true issue that the City of Denver has is by looking at net migration between Denver and other large cities in the Centennial State.
When we're talking about Denver relocations, it's natural to start with the city that's closest to Denver, which is Aurora. This is certainly not a long distance relocation, because the distance between the cities is less than 10 miles. But, exactly because of this, the number of relocations between them is always huge. The numbers are in Aurora's favor though, since it is a cheaper alternative to the Mile-High City. But, top movers in Denver have had their hands full with relocating Denverites to Fort Collins and Colorado Springs. Denver sends more than 10,000 people a year to Colorado Springs, and vice versa relocation is done by less than 5,000 people. With Fort Collins, it's a slightly better ratio, but nowhere near being positive for the Mile-High City.
Colorado Springs is slightly more popular than Denver among Coloradans
In the case of Colorado Springs, we just saw that relocations between this city and Denver are favoring Colorado Springs by some distance. But, that's not the case with other cities in the Centennial State, except Lakewood and Aurora which can be considered a part of the Denver metro area. In relation to Colorado Springs, they have similar moving trends as Denver. But Fort Collins, Greeley, Pueblo, Boulder, all of these places are gaining residents in relocations between Colorado Springs and them. Truth be told, not by much, but it does seem like if there weren't so many people leaving Denver and moving to Colorado Springs, the city would have much worse moving trends.
Fort Collins is one of the best places to live in the Centennial State, and Coloradans are moving there in flocks
Of course, it's no secret that Fort Collins is a great city to live in. It's neither too big, nor too small (population of 160.000), the altitude is similar to Denver, and 10% cheaper than Mile-High City. Fort Collins is also home to great schools, really close to Rocky Mountains summits, giving you a chance of leading a healthy lifestyle with various outdoor activities on offer. Coloradans are recognizing this and the City of Fort Collins is becoming more and more popular. We already mentioned that a lot of Denverites are moving to Fort Collins, but let's see the numbers.
Around 7,000 people have moved to Fort Collins from Denver since the pandemic started, and less than 4,000 people went in the opposite direction. The same goes for residents of Aurora, Lakewood, and Colorado Springs as well. Although, there aren't many relocations between Colorado Springs and Fort Collins because they're on the opposite sides of the state.
Aurora is home to many former Denverites who didn't want to move far away from their city
Aurora is specific because it's cheaper than Denver (by 8%) but more expensive than pretty much every other city in the Centennial State. That's why it isn't so attractive to movers from Colorado apart from the ones coming from the capital. At least not now until the crisis caused by COVID-19 resolves. But make no mistake, moving from Aurora to Denver is popular as well. After all, the cities are so close that there are a lot of connections between their residents.
Fastest-growing cities in Colorado
When you look at the total number of people that moved to certain cities in the Centennial State, it is perfectly logical that the fastest-growing cities were actually the ones that we already discussed. However, it's interesting to take a look at some smaller cities that didn't welcome as many residents as Denver or Colorado Springs, but their inbound move percentage has sky-rocketed. During the last decade, Broomfield, Castle Rock, Windsor, and Eire have been among the fastest-growing cities in Colorado. None of these four are among the 15 largest cities in Colorado, so they offer you a unique Centennial State charm combined with a much lower cost of living than big cities like Denver.
The cost of long distance relocations within the Centennial State
We assume you're more than interested to hear what will be the price of your Colorado relocation. Big cities in Colorado are not far from each other. At least not compared to the majority of other states. Therefore, relocations within the Centennial State might be cheaper than you think. However, without knowing some details about your relocation, we can't say the exact price. But, feel free to contact long distance moving companies Colorado, they will give you a free moving estimate right away. Still, we think you might find our average price ranges useful, so let's take a look.
Moving between Denver and Colorado Springs
This is a good place to start because relocations in Colorado are naturally most frequent between the two largest cities in the state. The distance between them is 70 miles, which is why long distance movers in Colorado shouldn't charge you a lot unless your household is enormous. On average, this relocation costs between $450 and $1,600.
Moving between Denver and Fort Collins
The distance between these two cities is even shorter than in the previous example. Fort Collins is only 58 miles away from the Mile-High City. Whichever direction you're going, this relocation will probably cost somewhere between $400 and $1,500.
Moving between Colorado Springs and Fort Collins
This is the largest distance between big cities in Colorado, and it's barely over 100 miles. Well, 130 miles to be exact. Therefore, it will be more expensive than the previous two relocations we mentioned, but not by much. The average price range for this move is $650-$2,000.
What goes into the cost of your Colorado relocation
There is no go-to price for any relocation that's set in advance. On the contrary, the cost can vary from being cheap to being quite expensive, and the final price depends on various details. In the list below, we'll present you with some factors that impact the amount of money you're going to spend on your move.
Distance. The most obvious factor is the distance between your old city in Colorado and the one you're moving to. It won't surprise you to hear that with the longer distance comes a higher price. This is why relocation from Denver to Aurora will be way cheaper than the relocation between Colorado Springs and Fort Collins.
The amount of stuff you're transferring. A larger number of items usually means that the household is big. There are some huge houses in the Centennial State, and moving from one to another is certainly more expensive than moving a 1-bedroom apartment.
Insurance. There are different types of moving insurance when doing business with moving companies. Of course, their price is different as well, based on what scenarios they're covering.
Asking for special services. At the beginning of this article, we have discussed special services that moving companies in Colorado provide. If you need one or more of those, it will enhance the price.
Weight of your belongings. It doesn't matter if you don't have a lot of stuff to transfer from your Colorado home. If they're heavy, it will affect the cost of your relocation, and the price will be bigger.
Along with the aforementioned factors, other things that can impact the moving cost are the date of your moving day, the difficulty of loading, asking for a storage unit, etc.
Moving preparations
By now you're probably aware that a long process is ahead of you. Of course, there's absolutely no need to get discouraged, this is just one of those big events in life that need to be properly prepared for. At least Colorado is not a huge state, so your relocation will probably be shorter than 150 miles. Imagine the difficulty of interstate relocations with distances of more than 1,000 miles. Anyway, we're going to give you some ideas on how to do it right. We'll mention some things you shouldn't forget, some things that would make the process easier, and finally, point you to some of the best long distance companies Colorado.
Moving checklist for your Colorado relocation
Here, we'll give you a longer list of some things you need to keep in mind before jumping into the moving process.
Make a moving inventory list of all items in your Colorado home that you're about to transfer
Get rid of some stuff you don't need (online sale, yard sale, donations, etc.)
Notify U.S. Postal Service and let them know you're changing the address
Write down the names of everyone you want to spend time with before moving to another city in Colorado
Ask your employer for some days off around the moving day (or if you won't be working there any longer, let them know you're moving)
Collect your medical records if needed
Clean your items thoroughly, especially the ones you're about to put in a storage unit
Last, but not least, give a call to long distance movers Colorado and arrange their assistance
Choosing the moving date
Here, we'll pick up where we left off, and that's calling moving professionals in the Centennial State in order to set a date for your relocation. This is an important decision, and it will affect the cost of your relocation as well as the difficulty of it. First of all, let's just say that it would be ideal to call long distance movers Colorado around 2 months before the moving date you're targeting. It won't be the end of the world if you call them a few weeks before, but it is better to arrange everything on time. Now, let's see how to figure out the date.
Winters in Colorado can be harsh, so the majority of Coloradans aren't moving during this season, and neither should you. Yes, your relocation would be cheaper if you moved during the month of January or February, but not everything is about the money. Winter relocations in Centennial State are something we would firmly advise against. With that in mind, you might want to avoid the peak moving season, which is summer, at least in Colorado. That's when your relocation will be the most expensive. If you have the luxury of not depending on other circumstances and you can choose whichever date you want, late spring. or an early fall might be the best option.
DIY moves vs. professional assistance
Before we continue talking about long distance moving companies in Colorado, it's important to set things straight and show you if DIY is a good moving option. Well, we can't deny that it's more budget-friendly, that's for sure. With the high cost of living in the Centennial State, it makes sense to consider a more affordable option. However, this is where DIY moves stop being good. Apart from the low cost, there is nothing else that even remotely favors this option in comparison with hiring movers when relocating through Colorado. Truth be told, leaving money in their pocket is enough for some people to choose to go on a DIY relocation, in spite of all the problems they're about to experience. Of course, that's also perfectly understandable.
Still, one should not go on a relocation without considering hiring long distance movers in Colorado. It is a safer, quicker, and easier alternative, and it might cost you slightly less than you thought. This is why we showed you the prices in one of our previous sections. These prices are fairly reasonable compared with what you get in return. Paying around $1,000 on average to move from Denver to Fort Collins, or vice versa is worth it since you don't have to worry about the safety of your items and navigating the difficult moving tasks without any assistance.
Comparing free moving estimates to find the most affordable solution
If the cost of your relocation is the only thing that keeps you undecided between professional moves and DIY ones, maybe this will help. Every reputable moving company in Colorado is giving free estimates to its clients. With the majority of them, you can get the quote in no time. All you have to do is contact them, or go to their website, and after sharing a few details about your relocation, you'll get the estimate. You can repeat this process with several companies, and compare the quotes. That will allow you to choose the most affordable solution, which is a great way to save some money during the relocation.
With so many long distance moving companies Colorado on offer, how to pick the right one?
Finding the right movers for the job is always more difficult than you think. Colorado has a lot of moving companies, so it's difficult to make a choice. You need a partner who understands that moving far away can be stressful and emotional. A partner who is willing to patiently answer all of your questions. Simply, you should pick an experienced long distance moving company that puts its customers in the first place. So, how to find them? Reading the reviews of Colorado's moving companies is an important step, which we'll talk about more in the next section. But other than good ratings and reviews, pay attention to how they are treating you after you contact them. Rest assured that reputable and trustworthy movers in the Centennial State will be nothing but polite to you.
Do a little background check on their licenses at the services they provide. Proven long distance moving companies won't hide any important pieces of information. Insisting on signing a non-binding estimate, or offering ridiculously low prices is something that reputable movers will never do. If you follow these tips, you'll be able to successfully avoid both incompetent and fraudulent movers, and Colorado, as well as any other state, unfortunately, has them. Remember, long distance relocation can be a quick and painless experience when you have reliable moving experts taking care of you.
How the reviews can help you end up in the safe hands of trustworthy long distance moving companies Colorado?
Reviews are arguably the best tool for assessing the quality of a certain company. Reading the long distance moving companies Colorado reviews gives you the best chance to end up with reputable moving experts. Pay attention to what you're reading through. In rare cases, there will be a bunch of positive comments from profiles that are clearly fake. Luckily, it's not hard to recognize those. But, in general, good reviews and a good overall rating are a clear indicator that the company is worthy of your trust.
Verified Movers are letting the reviews guide us when including certain movers on our platform. They speak for the experience of previous clients which shows you how good the company is. Even though we can help you with these, and find you movers with the best possible reviews, we still advise you to do a little bit of your own research, just in case. This is probably the most important decision of your relocation period, and as such, it requires some attention.
Long distance moving companies by cities in Colorado
While we were talking about cities in the Centennial State, we were mostly focused on the biggest ones. This is simply because the majority of Colorado's population lives in one of these cities. But, don't worry, if you live there, you definitely won't be neglected. Long distance companies Colorado with whom we match you will be able to assist you in any Colorado city or town you live in.
Frequently asked questions about long distance relocations in the Centennial State
Are there any items that long distance movers Colorado won't move? Yes, movers have the right and are often required, to refuse moving some items. These are usually flammable or hazardous items. We recommend asking the Colorado moving company of your choice about the items they won't move.
How long will it take for long distance movers in Colorado to transfer my belongings? It depends on the distance, and the season, but since cities in the Centennial State aren't too far away from each other, your relocation shouldn't last more than 10-14 days.
What's the difference between a binding and non-binding estimate? If you sign a binding estimate, you'll get charged the exact amount you agreed on. Non-binding estimates are risky to sign as they allow movers to change the price later. They usually serve the purpose of showing people approximately how much they're going to spend. Our advice would be to only sign binding estimates if the conditions suit you.
Am I protected against any possible damage? You will have a few moving insurance options available prior to signing a contract. They cover different scenarios, and they vary in price.
Can I file a complaint if I'm not content about moving services of a certain company? Yes, you can file a complaint to the Better Business Bureau, and even to the American Trucking Associations along with Federal Motor Carrier Safety Administration.
Verified Movers have made the search for long distance movers Colorado easier for each and every one of our clients
When you're moving within the Centennial State, there are a lot of things that need to be done. Moving day can be difficult by itself, but it's a combination of all the tasks prior to moving day that makes this process overwhelming for the majority of people. This is why hiring long distance moving companies would be a smart idea since, with their expertise, there's not much that can go wrong. Apart from avoiding all the hard work, you'll be able to sleep soundly knowing that the experts are safely transferring your belongings wherever in Colorado you're moving to. Verified Movers will match you with these companies in the blink of an eye, allowing you to have a great moving experience without any effort. Contact us today and treat yourself to a joyful moving journey!
Facts About Colorado
01. Main Information
Popular Cities
Denver, Colorado Springs, Boulder, Aurora, Fort Collins
Governor
Jared Polis
US Senators
Michael Bennet, John Hickenlooper
State Website
State Moto
Nothing without providence
State Nickname
The Centennial State
02. Geo Population
Area (sq mi)
104,094 sq mi
Total Population
5,893,630
Highest Elevation
14,440 ft
Lowest Elevation
3,317 ft
Time Zone
MT/UTC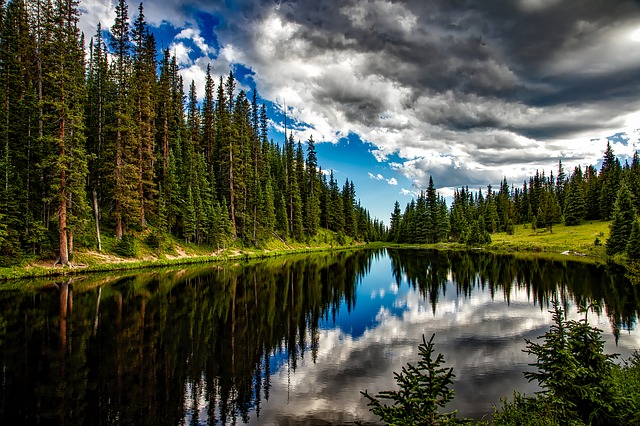 03. Education
Top 5 Elementary Schools
Colorado Academy, The Colorado Springs, Dawson, Vail Mountain, St. Mary's Academy
Top 5 Middle Schools
Kent Denver, Colorado Academy, The Colorado Springs, Dawson, Vail Mountain
Top 5 High Schools
Kent Denver, Colorado Academy, Fountain Valley, The Colorado Springs, Cherry Creek High
Top 5 Colleges
University of Colorado Boulder, Colorado State University, University of Denver, United States Air Force Academy, University of Colorado Denver
04. Rates
Crime Rate
29.72
Employment Rate
64.7%
Average Income (household)
$72,331
Poverty Rate
10.31%