Moving is an event that every person has to deal with at some point. Whether you are moving your household or commercial property, the stress of endless moving tasks and worries of what's to come could turn your relocation into a nightmare. But why should you put yourself through a nightmarish experience when you could decide to get some much-needed assistance? Instead of opting for a long and burdensome DIY relocation, you ought to pick up your phone and contact the top movers in San Francisco. Somewhere among those top moving companies in San Francisco is the ideal moving match that will help you have the relocation you have been dreaming of. With suitable help, you'll get to have a seamless and cost-effective relocation from point A to point B.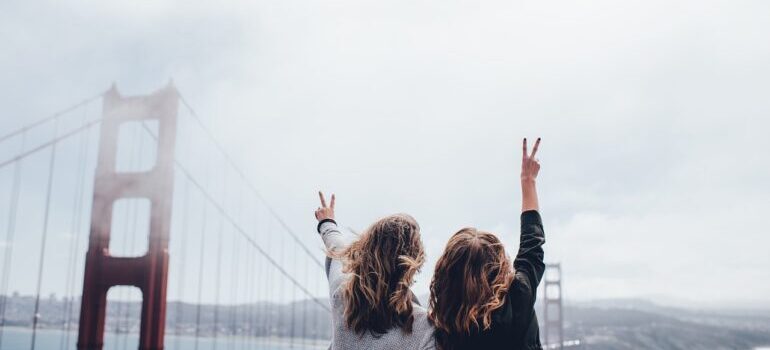 Here is our selection of the top movers in San Francisco based on reviews
Working with a high-quality, reputable, and licensed moving company has become incredibly difficult nowadays. Due to many fraudulent moving companies and all kinds of moving scams, people have become wary of different moving professionals. At Verified Movers, we believe that nothing matters more than your safety during relocation. In order to ensure a safe move with zero damaged or missing items, you need to find a company with a good track record. That's exactly what we have set out to do. Verified Movers have looked through the available moving reviews and customer testimonials in order to bring forth a selection of the finest moving companies San Francisco has to offer. Whether you are looking for residential or commercial moving services, the following ten movers promise to provide you with premier moving assistance options at the best possible price for that level of quality and commitment.
San Francisco Movers is a family-owned relocation professional that has been providing San Francisco's residents with moving and storage services since 2005. With more than fifteen years of relocation experience, they are one of the most reliable and experienced moving companies in the San Francisco Bay Area. Judging by the San Francisco Movers reviews, this relocation professional provides on-time and cost-effective moving services. With reasonable and competitive prices, as well as movers who have sufficient training, you get to experience a stress-free move at a price that you will be able to afford.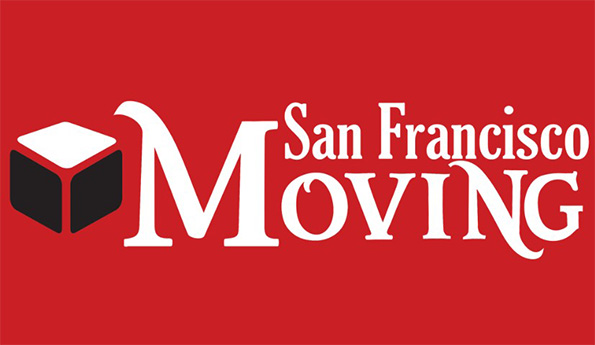 San Francisco Movers are also a moving company with a rich range of moving services. They can move your residential and commercial items locally, or they can relocate them to a distant location. Apart from catering to different moving types and distances, they can also provide you with furniture moving services, as well as packing, unpacking, and crating services. Since this is a company that cares about your needs, they also give you the option of renting a moving container. Moving container rental is something that lets you cust costs associated with relocation, as you are the one in charge of the biggest part of your move. Storage services are also on the menu, as San Francisco Movers have clean, monitored, and spacious storage facilities.
You can contact San Francisco Movers when you need a moving team that will put your needs first. They have earned a plethora of positive moving reviews due to their commitment to their customers. You'll also get a free and accurate moving quote that will let you calculate the price of your move in advance.
Gentle Giant, "A moving company that's head and shoulders above the rest". This company received a lot of praise, recognition, and awards during its years in the moving industry. But the fact that almost 80% of their business comes from referrals speaks for itself. If you are looking for a mover that does not compromise on the service quality, Gentle Giant San Francisco is who you want to call.
With over 300 extremely competent and caring movers and moving specialists, you can expect a stress-free relocation experience. With over 15,000 satisfied customers in a year, you can be sure that Gentle Giant has plenty of experience to make that claim. This company guarantees the satisfaction of every client. And Gentle Giant San Francisco reviews sure seem to be in favor of this statement.
While that may be a bold claim, their 40 years of success and unwavering commitment might just make it true. Their movers are exceptionally trained and are known to be among (if not the) best movers in the industry. Furthermore, their competitive pricing is what placed them at the top of San Francisco moving companies. Their prices are affordable but the quality of service is never compromised. This is a company that tries its hardest to make customers for life. Their dedication to the environment and the community brought them many awards to date.
You can expect more or less any service from Gentle Giant. Local moving, long distance moving, piano moving, commercial moving, storage facilities, packing/unpacking, delivery of moving boxes, whatever your relocation requires, these professionals will provide! Regardless of whether you are planning a large or a small move, you can always count on Gentle Giant to make it easier. They are built to shoulder the burden of relocations, and they thrive under it.
To put it simply, if you want to experience what first-class moving looks like, give these professionals a call. They will not let you down.
Pure Moving Company San Francisco offers a high-quality moving service at an excellent price. They have more than 6 years of experience. Couple with that, they have some of the best staff in the entire Bay Area. Their movers use state-of-the-art trucks and moving equipment. It makes for safe and easy-going relocations. Pure Moving Company has taken customer experience to the next level. With high-quality customers service, their customers feel welcomed, informed, and respected. Each time a customer is scheduling a move, they assign a dedicated relocation consultant. So their professional will review the logistics and ensure that the customer receives exactly what is needed.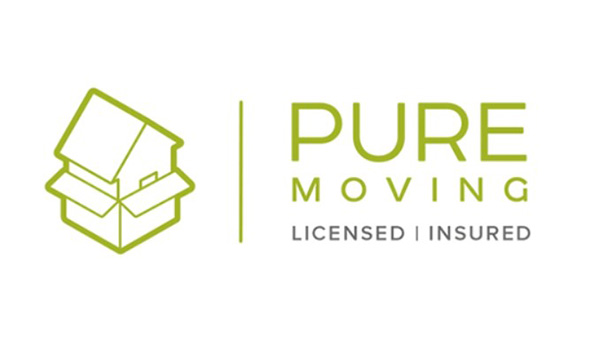 Pure Moving Company offers an obligation-free moving estimate, free of charge. Their experts will do an onsite review and provide customers with an accurate and precise quote. Their transparency, as well as treatment of clients, puts them at the very top of the San Francisco moving companies. Pure Moving Company San Francisco reviews are nothing but stellar. They have an average of 5 out of 5-star ratings across the web. That puts them firmly at the top. They are one of the most trusted moving companies in the Bay Area.
Pure Moving Company San Francisco offers a wide range of moving services. They provide both local relocations in San Francisco as well as long-distance moving options. Both residential and commercial clients are welcome as they are able to service both. Moreover, upon request, the company provides a packing service with a specialized packing team. So their customers don't have to worry about a single thing.
The company has the trust of its customers and for a good reason. They have seen steady growth over the years. So today they serve more than 5000 customers each year. They are fully licensed and registered.
NorthStar Moving Company is a famous mover that understands that relocations are a lot more than simply moving a box from one place to another. Established in 1994, they have made it their mission to exceed the expectations of their clients, to provide graceful customer care, and to move the service back into the moving industry. Their commitment to unparalleled service has brought them quite a few awards, more than any other relocation company in history.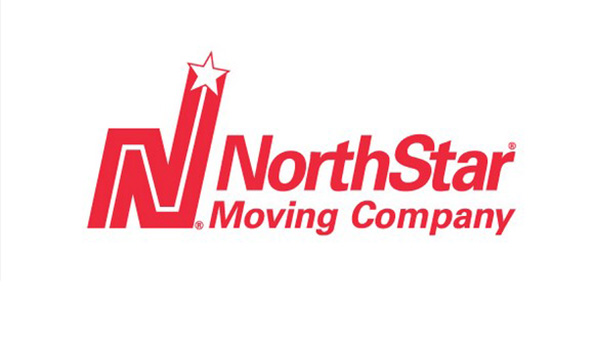 This is a mover that lives in the movies, blogs, magazines, papers, you name it, they are there! As a choice mover of many of the most famous movie stars and studios, NorthStar Moving Company reviews come from the highest of places. But the company is not letting that go to its head. They maintain the community service that brought them into the hall of fame. These professionals make the difference by helping with various community programs, such as shipping care packages, moving families into Habitat for Humanity housing, and making some children's wishes come true.
NorthStar Moving Company offers any service that might be necessary for a smooth and enjoyable relocation. They work hand-in-hand with their clients, creating unique moving experiences. And they do it all while keeping their operations as green as possible! With their bright red bio-diesel moving trucks, they are the first moving company to offer eco-luxury moving services. And don't let the name fool you, these services can actually save you some money on the relocation! Fewer resources used = cheaper relocation. Simple as that.
If you want to experience what red carpet moving looks like, at an affordable price, all you need to do is get in touch with NorthStar Moving Company. See for yourself what all the buzz is about. But one thing is for sure, they will repay your trust with interest!
If you are interested in hiring a highly rated and reputable moving company from California California Movers USA San Francisco is at your disposal. This moving company has proven throughout the years that it is reliable and dedicated to providing quality relocation services regardless of the task you put in front of them. They are experienced, skilled, and highly equipped to handle all types of relocations. And they will do their best to provide you with the quality moving service you deserve.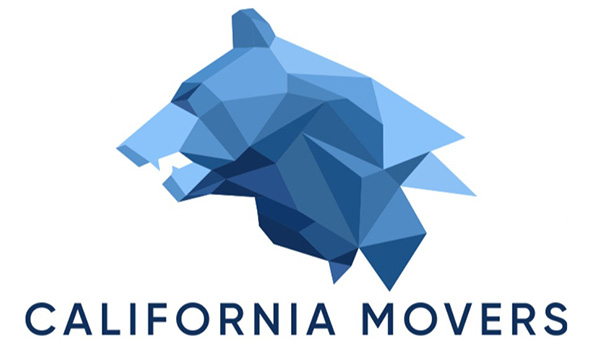 Read California Movers USA San Francisco reviews online and see why this company is considered one of the most versatile on the market. They offer a variety of moving services fitted for all types of customers and relocations. If you are moving locally, California Movers USA San Francisco will put the best team of local movers to work on your relocation – movers that know the area best. If you are relocating long distance, on the other hand, no matter whether you are moving within the state of California or across the country you will be provided with the most experienced professionals that know how to overcome all kinds of obstacles that long-distance relocations can throw at you. They also have a versatile and modern truck fleet suited for relocations of all sizes.
California Movers USA San Francisco is all about simplifying your move. So they have created several moving services aimed at that purpose. You can hire their furniture movers to handle your bulky furniture, packing services to pack your belongings, or you can call their senior movers if you need that kind of assistance.
California Movers USA San Francisco is dedicated to providing high-quality moving services at affordable prices. To check their rates, go to their webpage and get a free quote or call them to schedule an on-site estimate. We are sure that you will like their offer and that you will enjoy a stress-free and smooth move with California Movers USA San Francisco – one of the most highly rated moving companies California has to offer.
Dependable Movers is a moving company that fully understands what planning a successful relocation needs to look like. No two relocations are the same, after all, and these professionals always take great care to adapt their services to the situation at hand. They also pride themselves on not thinking about relocations as transporting items from point A to point B. They want to truly understand what each move requires to be completely satisfactory to their customers. And that is what separates them from most other moving companies in the city.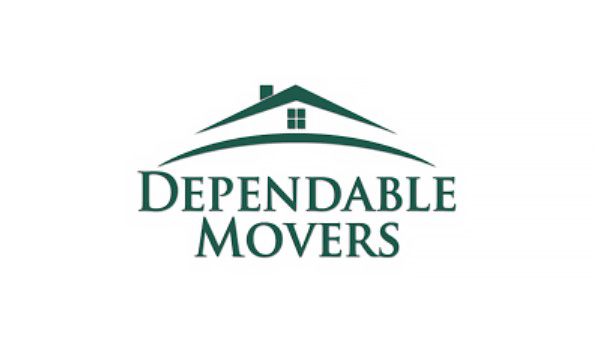 The mission of Dependable Movers is to solve problems and help people relocate as efficiently and quickly as possible. They love their work, and they love making things simpler and easier for their customers. This is the main reason why Dependable Movers San Francisco reviews speak so highly about the company. That is not to say that this company is infallible. What it does mean is that their team resolves all issues correctly and quickly, to the benefit of their customers. Their team is always looking out for their clients, keeping in touch before, during, and after the relocation. When you hire Dependable Movers San Francisco, you are hiring a reliable partner who will support you throughout the entire process.
As a full-service moving company, Dependable Movers offers a range of high-quality moving services. You can hire them to be your:
Residential movers
Commercial movers
Local movers
Long distance movers
White glove movers
You can also make your relocation a lot easier and more convenient with their full packing services. Dependable Movers will bring all the necessary supplies and have all your items inside moving boxes in a short time. You can expect full, partial, and last-minute packing services.
This is a company that is specialized in San Francisco but has a lot of experience all over the country. They are known to be one of the industry leaders in the city, providing high-quality services at an affordable price.
If you are looking for a reliable moving company in California Route 66 Moving & Storage San Francisco is a company for you. They are a highly rated moving company that offers a variety of moving services mostly in the San Francisco Bay area, Sacramento, San Diego, and Los Angeles but they also handle long-distance and cross-country relocations regardless of whether you are moving your home or a business. Route 66 Moving & Storage San Francisco reviews tell us that this is a moving company that you can trust. They have dedicated teams of professionals who are ready to give their best for every customer.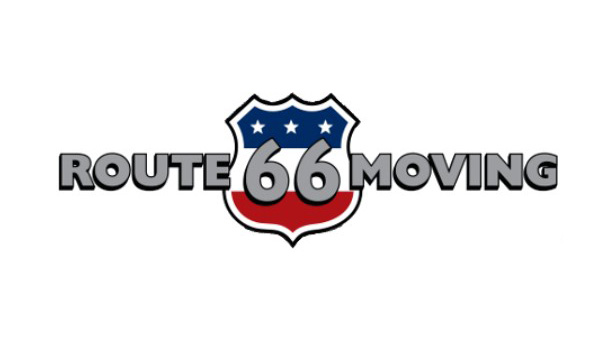 When it comes to their capabilities, Route 66 Moving & Storage San Francisco is one of the most versatile moving companies in the California market. They handle local, long-distance, as well as cross-country relocations and they offer quality packing services that will turn your upcoming move into a breeze. If you are not sure about letting strangers handle and pack your items, you can always pack on your own still in that case, you can also contact Route 66 Moving & Storage San Francisco as they can provide you with some of the best packing materials on the market. They can provide you with quality cardboard boxes of different sizes, dish packs, wardrobe boxes, packing tapes, packing paper, as well as shrinkwrap.
Route 66 Moving & Storage San Francisco is all about the safety of your move. They can protect your items by packing them and providing you with quality packing supplies but they can also provide you with various types of insurance. From Basic coverage to full value protection, if you move with Route 66 Moving & Storage San Francisco, you can be sure that your items are safe and protected.
Jay's Small Moves is a San Francisco relocation professional that possesses all the necessary licenses and insurance. They are a relocation professional that services the San Francisco Bay Area, as well as the neighboring Oakland and Walnut Creek. Moreover, this is a relocation professional that you can count on for a plethora of different services and moving assistance options. Jay's Small Moves provides its customers with local and long-distance moving services. They can relocate your belongings within a 100-mile radius, and they can do so safely and efficiently. When it comes to the moving types that they perform, you can rely on them for household, apartment, office, and commercial relocation.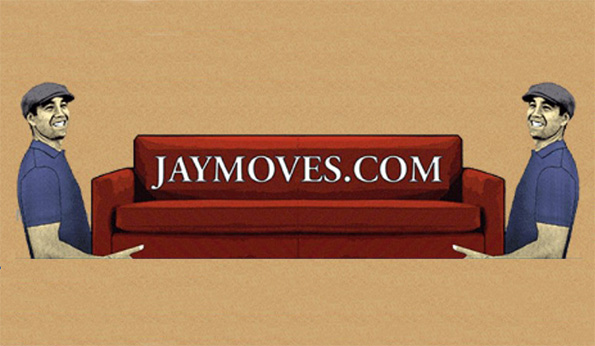 Among the moving services of this company, you will also be able to notice packing services, furniture delivery, furniture assembly/disassembly, as well as loading/unloading assistance. Jay's Small Moves aims to be a relocation professional that will provide you with as much assistance as you need. If you are set on having a DIY move with only a bit of help here and there, they will be just what you need. With their loading/unloading assistance, you can move by yourself without having to carry the heavy burden. Thus, all you need is a rental moving truck and these specialists by your side.
Jay's Small Moves San Francisco reviews show that this is a trustworthy and reputable moving professional. They have a crew of friendly people who are also motivated to do a good job, as well as dedicated to every single customer. It's superfluous to say that they are also trained, experienced, and skilled in all moving matters. It's due to these reasons that they achieve moving success in the majority of cases. Contact Jay's Small Moves if you want to have a trouble-free relocation within the San Francisco Bay Area. They'll start by providing you with an accurate moving quote.
Got2Move was founded in San Francisco over 18 years ago. It is the company to turn to for your local and long-distance moving projects. They operate in San Francisco Bay Area, Great Los Angeles, Orange County, San Diego County, and Sacramento. Their main focus is on perfecting their processes to make sure that all their customers will become their long-term friends. With this in mind, Got2Move always start by providing honest and realistic quotes supported by emails, and paperwork for your peace of mind.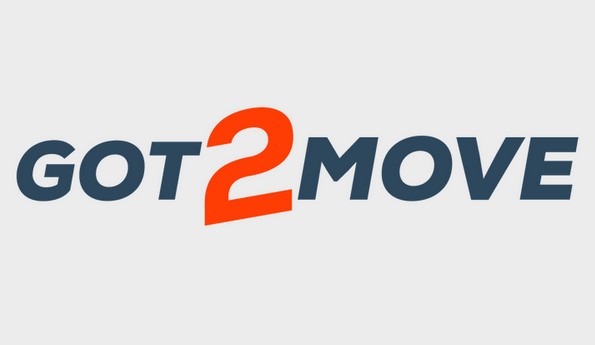 Got2Move San Francisco follows all the highway regulations and the list of responsibilities of long-distance moving, so that they can ensure safe and prompt delivery of your valuable possessions. And, being professional long-distance movers, they invest the money into new trucks and service all their trucks at dealerships to reduce any risks on the road. However, what is most important is that they invest in training their drivers and helpers. Got2Move make sure to pay their guys more than most companies in the industry, in order to properly compensate them for the amazing work these professionals do. They might not be the cheapest long-distance movers in California, but they are also not the most expensive ones as well. This is the company that steps out with affordable long-distance moving services for those who want their move to be hassle-, stress-, and incident-free.
When you take a look at Got2Move reviews, you will be quick to find out what makes them so popular with people in San Francisco and beyond. This is a professional long-distance furniture moving company that offers superior customer service for an affordable price. By turning to them, you will get the peace of mind many look for during the otherwise rather stressful process that is moving.
Shamrock Moving and Storage San Francisco is a company with vast experience and a lot to offer. They were founded all the way back in 1975 as a family moving company with just a single moving truck. Today, Shamrock Moving and Storage is one of the best moving companies in the Bay Area and operates more than 30 trucks. They have helped thousands of clients move their homes, offices, and everything else. Their mission is "take care of the customer and the customer will take care of you" and they have kept true to it. Shamrock Moving and Storage San Francisco reviews are nothing but stellar. They have an average of 4.5 stars which is great. Their satisfied customers have long been their best advertisement.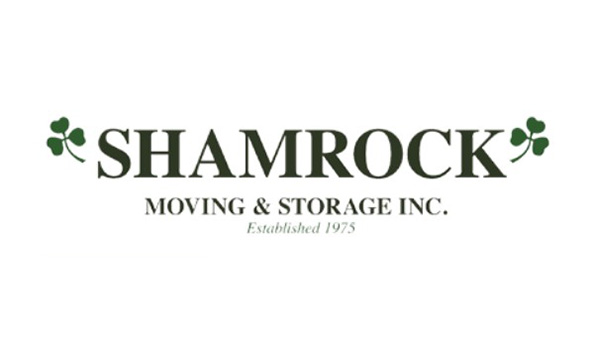 The company offers various moving services and serves both residential and commercial clients. They are able to relocate belongings both locally, as well as long-distance up to 1200 miles. Aside from standard moving services they also offer piano moving, packing and unpacking, assembly and disassembly of most items, and much more. One thing that sets Shamrock Moving and Storage apart from others is that they offer a wide range of packing materials. And what's better, they can deliver all of their packing materials straight to the customer. Additionally, the company offers both full-service as well as self-storage. They also provide receiving and delivery services.
With Shamrock Moving and Storage you will have a quick, easy and safe relocation without having to worry too much about little details. They can take care of everything for you. With more than 4 decades of experience they know everything there is to know about moving and more. So, feel free to book this moving company as they will provide you with great value for your money.
Why is getting moving assistance so imperative for the overall success of your moving endeavor?
We can't lie to you – the truth is that you might be capable of organizing a DIY move yourself. However, the question isn't whether you are capable of planning a relocation – the question is whether you want to. Before you decide to plan a household or commercial relocation by yourself, you must understand the sacrifices you will have to make. Your relocation is a process that's going to take up all of your free time, as well as demand your energy and attention. That's going to leave very little time for you to spend with your loved ones. On the other hand, with the top movers in San Francisco by your side, you will have all the free time in the world that you can dedicate to those things that matter to you.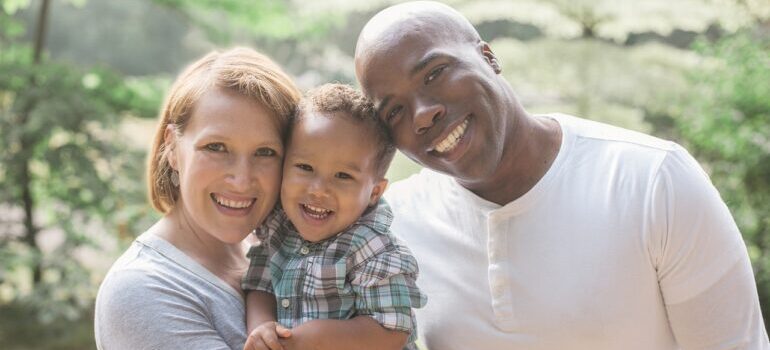 While all the time and energy you can save are a great perk of working with professional movers, a much bigger benefit is the fact that you can keep all of your items safe. Professional movers have the training, experience, and expertise that is necessary for safely relocating belongings from point A to point B. Moreover, they have the appropriate equipment that allows for a smooth relocation of your items. Whether you are going through a household or commercial relocation, there's no doubt that you care about keeping your items safe. You can do so for a relatively affordable price.
Different moving professionals in San Francisco can provide you with special services
Relocation is oftentimes imagined as an event where you have to transport a few moving boxes from one location to another one. However, moving is rarely so simple and straightforward. Most people experience different moving situations where special moving services aren't a luxury – they are a necessity. In case your upcoming long distance relocation to San Francisco could be marked as slightly more complicated, then you are the perfect candidate for special moving services. And they can only be provided by some of the best movers San Francisco has to offer. To give you an idea of what those services might be, we have set apart a few moving assistance options that are in constant demand.
Packing services. The majority of people struggle with the process of packing fragile, as well as bulky items – and rightfully so. If you are already having nightmares just by thinking about the prospect of packing your belongings, then packing services will be a godsend.
Piano moving services. Some items are more valuable and more delicate than others. And it's usually those items that are every person's worst nightmare when it comes to relocation. If you care about preserving your piano in its top shape, then opt for piano moving services.
Auto shipping. Most Americans who own a car treat their vehicles as their babies. And that's why most Americans will opt for auto shipping services when relocating to San Francisco from a distant location.
In all honesty, there is a whole plethora of services you can come across when going through some of the top movers in San Francisco. After all, their job is to cater to all the customers' need. In is with that in mind that, in reality, that the best way to have an easy relocation is through a careful selection of your moving package. And our Verified Movers database will do wonders when it comes to choosing your ideal moving match.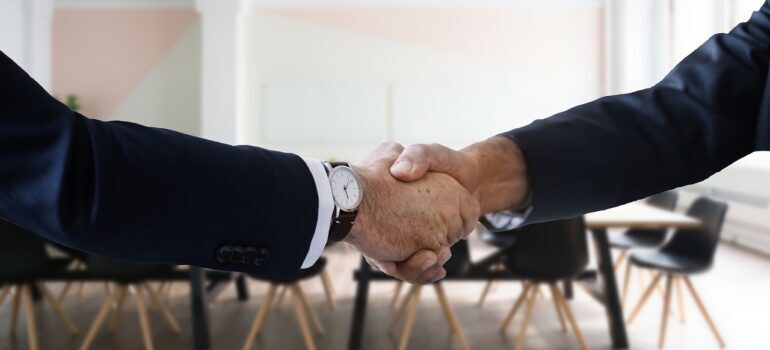 Moving tasks most moving professionals can help you with
It's no secret that a typical household or commercial relocation comes with many different moving tasks. Each of those tasks will require a certain amount of your time, with the number of hours invested depending on each particular moving task. As previously concluded, there are a lot of people who aren't willing to sacrifice their free time and the little energy they have at the end of a very difficult day at work. The good news is that the top movers in San Francisco will gladly offer their assistance with a plethora of moving tasks that take place during different phases of relocation. Those include:
Creating a tailored moving plan for your relocation, where that plan will perfectly fit your individual needs. You will have a streamlined relocation as every step will be planned in great detail.
Loading/unloading assistance. Your household or commercial movers will take the heavy burden off of your shoulders.
Driving the moving truck filled with your belongings, making sure that your items arrive at the desired location in the optimal condition.
One should never underestimate the ease and simplicity that comes from working with a reliable moving team. We will go as far as to say that your moving team has the power to completely transform your relocation and turn it into a process that you will enjoy. Unfortunately, moving has been regarded as an unpleasant event for far too long. The way you think of the entire moving process can be completely transformed with sufficient assistance.
The tell-tale signs that uncover the finest movers in San Francisco
Hopefully, you understand the importance of having some of the best movers in San Francisco by your side. However, what you might not understand is how to find such movers. Nowadays, people rely on the Internet way too much when it comes to making all kinds of decisions. We won't deny the fact that you will have direct access to all the moving companies in San Francisco through your computer. But what your computer can't tell you is whether or not you are about to put your trust in an unreliable moving professional.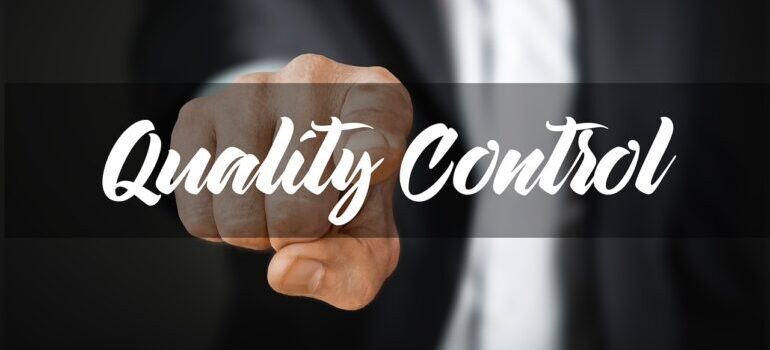 Clearly, there are many different signs and qualities that separate reputable movers from fraudulent ones. Likewise, people will search for different qualities in their movers based on their situation. At Verified Movers, we believe that one of the first things to look into should be the experience. An experienced moving company with lots of positive testimonians will rarely disappoint. That's one of the reasons why you should check out top movers in San Francisco reviews before hiring any company. An experienced moving professional has already spent quite a few years in the industry, during which its movers have perfected their skills. Let's put it like this – if a company has years of experience, a fleet of moving trucks, and movers in uniforms, they are completely worthy of your trust.
How to recognize fraudulent moving companies?
We won't go as far as to say that recognizing fraudulent movers is more important than learning about the traits of reputable moving companies. Then again, staying away from moving fraud protects you both emotionally and financially. That being said, one definitely doesn't have the luxury of improvising and hoping for the best. The following are the top five red flags that should have you running in the opposite direction. Keep your eyes wide open in order to spot them.
Low-ball moving estimates
Make no mistake – the top moving companies in San Francisco won't be cheap. But there is a great difference between a cheap moving company and an affordable moving professional. The most reputable moving companies in San Francisco appreciate their movers. And since they also appreciate their customers, they usually charge a fair price for their services. Thus, if you stumble upon a company that provides you with a significantly lower moving quote, we advise you to continue with your search.
Large deposits
Paying a certain sum of money as a deposit is completely normal. What's more, it's to be expected. However, what you shouldn't expect is to hire reputable movers in San Francisco who will request a lot of money upfront. There's a very good reason why fraudulent movers ask for these deposits – they are aware of the fact that their work is not going to be satisfactory. They will resort to all kinds of tactics to lure you into a trap.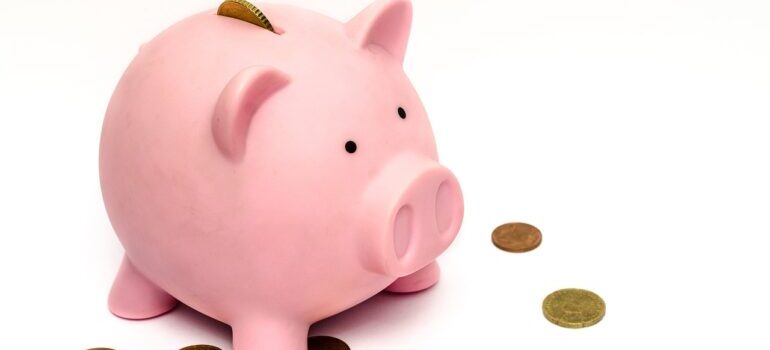 Unprofessional movers
San Francisco's top movers are devoted to their customers. They are geared towards your satisfaction with their services, which is why you get their full attention. You aren't wrong to look for movers with professional behavior. Therefore, if you ever get on the phone with a moving company and you don't like how their moving representative is talking to you, then you shouldn't feel obligated to proceed with their services.
The avoidance of face-to-face encounters
Perhaps the biggest red flag of them all is never getting to have a face-to-face encounter with your moving team. We can't think of a good enough reason for a reliable moving company to avoid having personal contact with you. Unless you can manage to meet at least one or two people from the moving company you are thinking of hiring, we don't suggest you put your signature on that dotted line.
No registration and verification
International, interstate, long-distance, and local moving companies all have to possess certain licenses. If you were to ask anyone who has basic knowledge about the moving industry, they would tell you that, nowadays, there are far too many moving companies that operate without the necessary qualifications. Luckily, there is a way to avoid hiring such a company – simply research their USDOT number. That should be the starting point on your quest for a credible mover. Of course, the road is a lengthy and complicated one, and it involves a lot of typing and Googling.
How can Verified Movers be of assistance?
What if you don't want to spend your time immersed in online research? What if you don't feel like spending an entire day searching the Federal Motor Carrier Safety Administration's website for USDOT numbers? And what if you are already lacking time in your daily life that dedicating hours to your relocation simply isn't an option? That's when you turn to Verified Movers – a company with a trusted database that's all that you need in order to get ahold of San Francisco's top movers.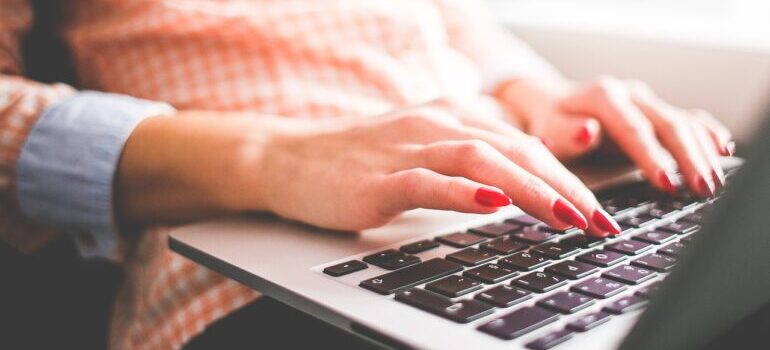 Verified Movers lets you use the full potential of our comprehensive database to your advantage. Our database contains over 21,000 moving companies from the United States of America, all of which are worthy of your trust. We have taken care of listing the most important pieces of information about every company so that you can get in touch with them quickly and without much effort. Also, don't forget that top movers in San Francisco reviews are available on our website, giving you an important insight into the qualities of each company. So, filter your search and, with a bit of luck, find what you need within an hour.
A rich database + honest moving reviews
While our database is usually all the help you need when it comes to finding your moving match, we didn't want to stop there. Our Verified Movers team encourages every person to leave honest moving reviews at the end of their moving endeavors. We believe that genuine customer testimonials are the best tool for people who are shopping for a local mover, as well as a long-distance one. And since we are aware of the existence of fake reviews, we don't leave anything up to chance. We have special agents who are trained in spotting fake moving reviews and testimonials. They continuously check the website for the presence of such reviews. Thus, you are always guaranteed to find the most reliable pieces of information on our website.
The San Francisco exodus
The coronavirus pandemic which began at the very end of 2019 has had a huge impact on the moving industry. While some areas gained a lot of new residents, others lost a significant portion of their population. San Francisco belongs to the second category. San Francisco's population shrank by 1.4% between July 2019 and July 2020. And with a population that's estimated to be around 875,000, that 1.4% seems like an awfully big number.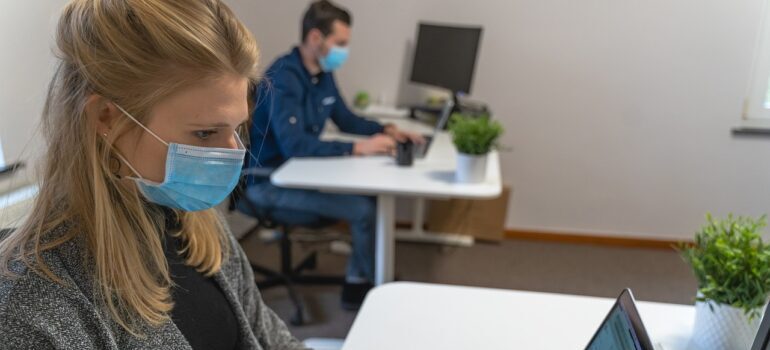 In fact, San Francisco has witnessed the second-largest decline in the country and it has been one of the most affected areas by the pandemic (financially speaking). Interestingly enough, most people who have decided to relocate from San Francisco have decided to stay in the Bay Area. Fortunately, that prevented California from losing a significant number of people.
But the good news is that the situation seems to be improving at a rapid pace. With businesses opening back up, San Francisco's net migration has returned to pre-pandemic levels. May of 2021 was the first time in the last fifteen months that the number of households that have left San Francisco was below 2000. Considering the fact that this city is the financial, cultural, and commercial center of California, it shouldn't have a problem keeping its residents interested and present. After all, what's not to like about San Francisco and its notable landmarks and attractions?
Where did San Francisco's residents move to?
Even though a lot of the people who have decided to move from San Francisco have decided to stay in the Bay Area, there were also a lot of families and young professionals who have decided to venture to other parts of the country. One look into the statistics will tell you exactly where San Francisco's residents have moved and in what numbers.
The most popular moving destination was Alameda County, which includes Oakland and Berkeley.
More than 2000 people have decided to move to Sacramento.
Around 6000 of San Francisco's residents have decided to relocate to Los Angeles.
San Diego was also quite popular with people who have moved from San Francisco.
Statistics are quite clear – most people have decided to stay in California. And while that has kept long distance moving companies in California quite busy, it has also allowed the Golden State to hold on to its residents. Bear in mind that there has also been a significant portion of people who have decided to relocate to Las Vegas, Phoenix, Houston, as well as some other metropolitan areas in the United States. Then again, the previous residents of San Francisco could be scattered all around the world, and it's impossible to keep track of all of them.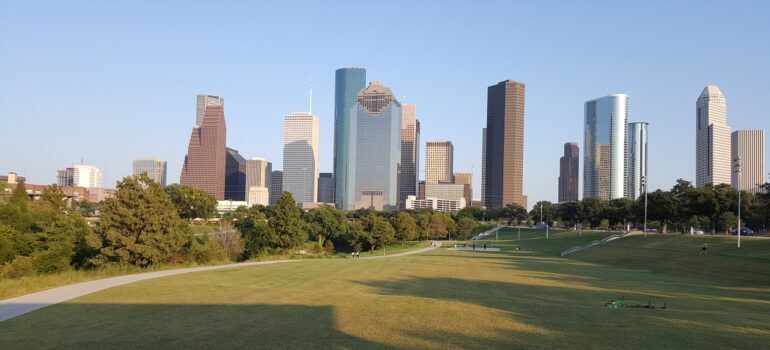 Why has the pandemic urged people to move out of San Francisco?
The global pandemic has had a significant impact on just about every aspect of our lives. And it's safe to say that San Francisco's residents weren't the only ones affected by it. The entire world continues to live through the consequences of the global health crisis. However, for some areas (San Francisco included), the pandemic has only exacerbated the issues people have been having for the last couple of years, possibly even more.
A lot of the surveys of San Francisco's residents that were performed before the pandemic show that there were quite a lot of issues already present. Frustration with traffic, escalating housing costs, rising unemployment rates, and a rise in homeless populations have all been bothering San Francisco's residents. A lot of people have had to abandon their pricey apartments and move to a more affordable property. It's no secret that San Francisco is one of the most expensive cities in the United States of America, which certainly came as a huge disadvantage once the pandemic hit. With constant lockdowns and companies going out of business, people simply had to look for more affordable areas.
But San Francisco's future might not be so bleak after all. With businesses opening up and more job opportunities popping all over the city, the situation seems to be improving at a good and steady pace. What else is to be expected of San Francisco – a city that captivates with its beauty and uniqueness?
The population of San Francisco has shrunk significantly in 2021
Earlier, we spoke about the negative moving trends in 2020 and how San Francisco lost quite a bit of resident over that period. Well, if you thought that was a lot, then some numbers you'll see in this section for 2021 will surprise you a whole lot. So, we have established that between July 2019 and July 2020, San Francisco lost 1.5% of its population. Not even with these trends could Golden City be prepared for what came next.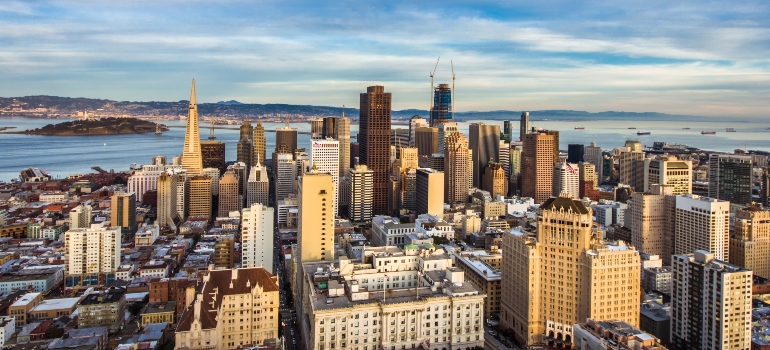 The year 2021 was by far the worst one for San Francisco. During that time, the city lost almost 55,000 people. Yes, you've read that right. And the major problem here wasn't the births-deaths ratio. No, it was all about relocations, where the outbound moves dominated the inbound moves by a mile. If we turn this number into a percentage, we would get a population drop of more than 6%, which is simply stunning. It took a long time for San Francisco to get where it was prior to COVID-19 in terms of population. Although that effort hasn't been ruined completely, it suffered a huge blow.
Needless to say, most people who moved out did it simply because of the city's sky-high cost of living. Or, to be precise, reasons that revolve around the cost of living in one way or the other. For example, if an unstable job market was the trigger for people to leave, they still might have stayed for a while longer if the city was easier to afford. So, San Francisco will want to forget 2021 as soon as possible, since this year has turned about to be one of the worst ones regarding moving trends in Golden City's history.
2022 brought small signs of improvement
Now, when it comes to 2022, the first question that comes to mind is – can it really be any worse? And the answer seems to be that it can't. Yes, there were some signs of improvement in 2022. But, we could argue that we see it as an improvement just because it can't be worse. Nevertheless, any encouragement for San Francisco is much needed at the moment, so let's see what is the data suggesting us. First of all, we need to say one thing. Moving trends in San Francisco have been negative across all months of 2022. But, the number of outbound moves is, indeed, dropping slowly but steadily.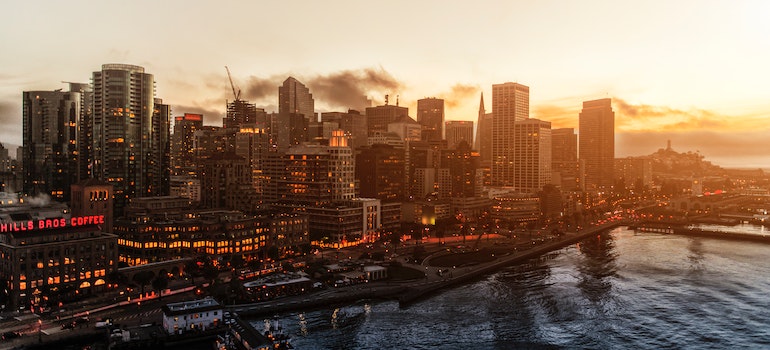 We'll take a look at the moving trends for the month of July 2002 and 2022. So, in July 2020, the outbound moves outnumbered the inbound ones by 7,000. That means that in just 31 days, San Francisco's population shrunk by 7,000. Also, the number was similar in 2021 as well. Now, in 2022, it was only 1,500. This is by no means a small number, but it is still so much better than what San Francisco is used to. While it's not much, this is certainly something that Golden City was hoping for. Moving trends can't change overnight, nor in a few months. The decline was shocking and swift. Now, rebuilding will be a long process. But, considering how great this city really is, it's a matter of time before it gets where it was. Will it be a few years, a decade, or even more, that remains to be seen.
It seems like 2023 is going to be yet another tough year for San Francisco and the rest of the Bay Area
Just as we thought that San Francisco is slowly getting back on track, it seems like it's going to experience yet another huge step back in this difficult repopulation process. So what has happened? Well, the signs from the summer of 2022 were encouraging, that's for sure. However, recent research suggests that the next year is going to be disappointing for Golden City. Here's the problem. Research that was conducted in the largest metro areas across the United States showed that San Francisco has the most people who are thinking of moving in 2023.
Before we continue, we need to mention that this includes people who intend on moving within the city as well. Nevertheless, the numbers are still very worrying. So, 18% of San Franciscans are thinking of moving next year. That's almost every fifth resident. Here's where it gets tricky. 8% of respondents have stated that they are thinking of moving to another city. Now that's a big problem. If only half of them go through with this plan, that would possibly leave San Francisco with a worse population decline than the one in 2021. Of course, things can change quickly as we are yet to conclude the year 2022. But, 2023 isn't far away and one thing is certain. San Francisco definitely has something to worry about although the year hasn't even started.
Are people more likely to move by themselves or with the top movers in San Francisco?
We all know that millions of people decide to move each year. With dozens of different reasons for relocation, which range from connecting with your significant other to going away for school, people of all ages decide to venture into the unknown – so to speak. And once they do decide to leave behind the place they have been calling home for quite some time, they either decide to do so with professional help or on their own. You might have already decided which of these two options you want to explore. However, it never hurts to know what other people who are going through the same situation have decided to do. The statistical data is quite clear, and it shows that:
Around 650,000 people decide to move with the help of a professional moving company.
Around 1.35 million people move with no assistance at all every year.
Approximately 1 million people move with a rented moving truck on a yearly basis.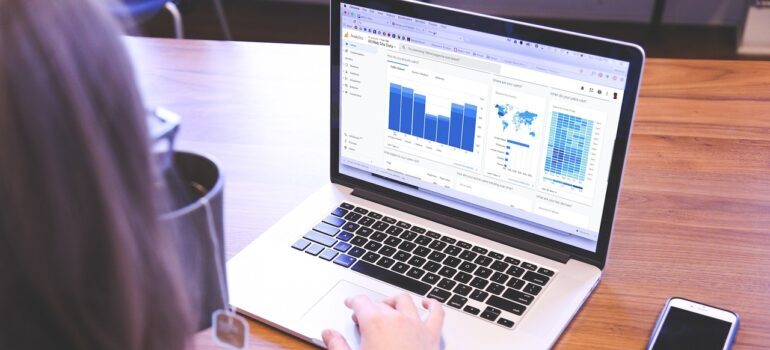 Why is there such a big difference between people who decide to move by themselves vs those who decide to seek assistance? The answer isn't a shocking or an unexpected one – it's the final price. Most people believe that a DIY relocation is a much cheaper way to go about moving. But is that really so?
Is a DIY move really cheaper than an assisted relocation?
One has to take into consideration the effects of the pandemic and the way it has affected people who are faced with relocation. We understand that due to an unstable economy and financial problems, many people have doubts about hiring a moving company. However, it's only a common myth that an assisted relocation comes at a much higher price than a DIY relocation. By taking into account the fact that you might have to miss a few days at work in order to get your DIY move planned and organized, and the fact that you will waste lots of your precious energy, one has to admit that an assisted relocation comes with more than a couple of advantages.
There are many affordable moving companies you can turn to. Make no mistake – affordable doesn't equal cheap or low-quality. In this instance, the word affordable signifies a moving company with competitive prices and high-quality services. You might as well use all of the advantages of such a company.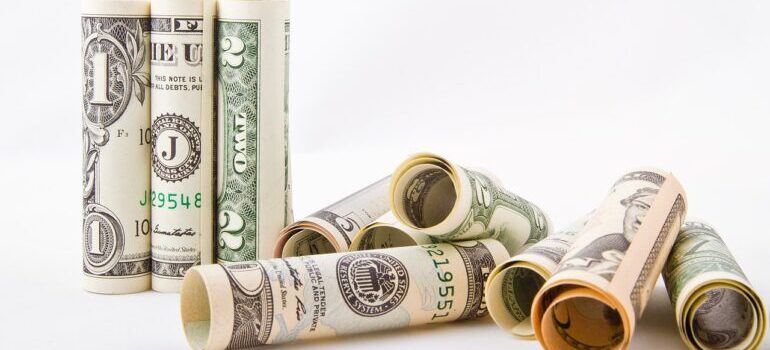 The clear-cut advantages of working with a professional moving company are numerous. The most important one, after all, is the safety of your items. Professional movers are experts when it comes to keeping your items safe and sound. People who opt for a DIY relocation oftentimes realize that they don't know the first thing about keeping fragile items out of harm's way. By that point, it's usually too late to search for San Francisco's top moving teams.
Who is most likely to move and why?
The fact that people who rent their homes are more likely to move than those who own their homes isn't a surprising fact. Families that decide to purchase a property usually envision themselves spending years or decades at that location. If we were to talk about an average mover, he or she would be between the ages of 18 and 34, with one to two children by his or her side.
Compared to the Silent Generation, millennials are less likely to be married and have a home. However, when compared to that same generation (as well as many others before that), millennials seem to be generally less likely to move around. While they might not be tied down by kids and marriage, millennials happen to be limited due to the lack of job opportunities. Pair that with their difficulty of becoming a homeowner and you quickly get a profile of someone who might be struggling to afford reliable moving assistance.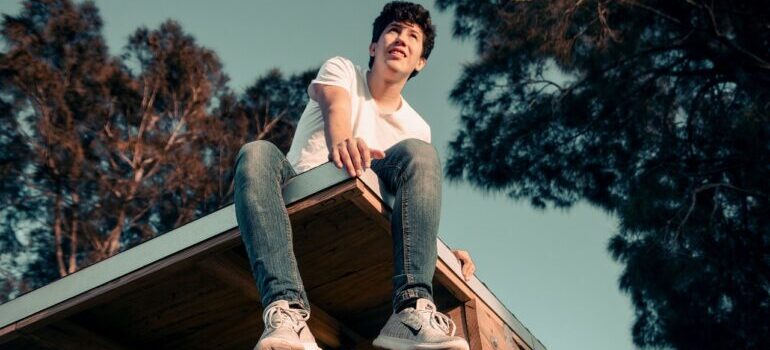 We can't be dumbfounded by the fact that people tend to move more the younger they are. However, the year 2020 has been interesting in a lot of different ways. Many moving trends have taken a significant turn, including the one related to retirees. The number of retirees who have opted for a long-distance relocation has increased. It has especially increased for those people who have decided to move from bigger cities and settle into rural areas. With San Francisco being a developed metropolitan area, it has certainly lost a number of retirees who have opted for a more peaceful setting.
The most common reasons why people move
Wanting to establish a new household or move to a better home.
Getting a new job transfer.
Wanting to find cheaper and more suitable housing.
Changing the marital status.
Wanting to be closer to work and reduce commute time.
Deciding to purchase a property instead of renting one.
San Francisco's real estate market explained
Get ready to be shocked because, if you plan to move to San Francisco and purchase a home, you will have to set aside a substantial amount of money. A single-family house in San Francisco comes at a median price of 1,850,000 with many real estate agents estimating that the housing market in San Francisco has begun to cool down. The pandemic has definitely accelerated migration out of big cities, which has had a significant impact on San Francisco's real estate market.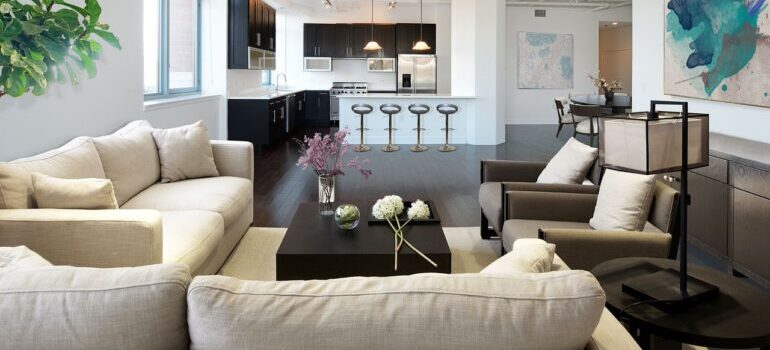 San Francisco's housing market is among the priciest ones in the nation. And while the purchase prices remain at their full glory, the rental prices have significantly plummeted. In fact, the decline was so prominent that it could be counted in double digits. Once again, it's the pandemic that has had a huge effect on San Francisco's housing market and the drop in rental prices. Rents for studio apartments have been experiencing a downfall since March, but it wasn't until May that rental prices for one-bedroom and two-bedroom apartments started falling.
Average rental prices in San Francisco at the moment
With things picking back up and returning to normal, more people are expected to flock to San Francisco. And if the median price for buying a home in San Francisco is too much for you to bear at the moment, then the logical next option is renting a property. Although, you ought to know that San Francisco is now the second most expensive city to rent a condo, as it is preceded only by New York. In case you decide to hire top movers in San Francisco, here's how much you can expect to spend on rent depending on the size of your apartment.
The median price for a one-bedroom apartment is $2,795.
Two-bedroom apartments go for $3,900.
Three-bedroom apartments are priced at $4,800.
The median price for a four-bedroom apartment is $5,380.
Should you by any chance decide to purchase a condo in San Francisco, you can expect to pay around $1,150,000. Bear in mind that this price shows a 9.8% decline in prices when compared to the previous year. So if you were ever going to buy an apartment, this just might be the right time for it.
What's San Francisco's housing market forecast at the moment?
Let's say you are not ready to buy a property just yet. Perhaps you are not sure that San Francisco is the right city for you and you want to experience what life in it feels like. Then, there's a chance that you aren't financially ready to become a homeowner, but there's a chance that you might be in the future. No matter your situation, it certainly won't hurt to get acquainted with the housing market forecast and be ready for any possible surprises.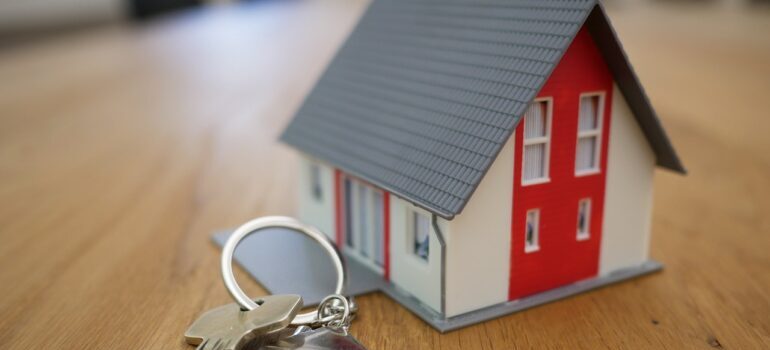 To kick things off, we will begin by saying that San Francisco's housing market will definitely remain one of the most expensive markets in California. In fact, San Francisco is infamous worldwide for its steep housing market. San Francisco's home values have gone up by 6.3% in the past year, and they are expected to rise in the next twelve months, as well.
Despite the crisis caused by the pandemic and what's been named the San Francisco exodus, the city's housing market seems to have bounced back quite well. The condo market is constantly seeing new listings, and it usually doesn't take sellers long to sell their apartments. San Francisco's market is heavily geared towards sellers, which is great news if you have a property that you are about to list.
Should you invest in a San Francisco property?
If you are currently asking yourself this question, you are definitely in good company. A lot of people are hesitant to put their finances on the line and purchase a property in San Francisco. And considering the median home prices in this city, it's no wonder that people are afraid to take out a mortgage. But what happens if you do put it all on the line and purchase a property? Would you be making the wrong decision? Well, the short answer is no.
For starters, properties in San Francisco continuously increase in value over time. San Francisco is a white-collar city with 90.7% of people doing white-collar jobs. It's a city that is quickly becoming an international hub and a tech epicenter. And even with incredibly high prices that are usually impossible to afford for an average person, the demand for housing in this city will most likely never disappear. Since San Francisco's housing prices go up in value and demand, you are likely to make the best financial decision.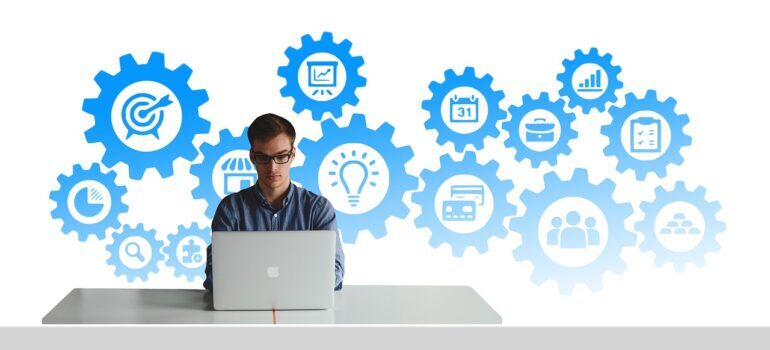 Of course, only you can decide whether you actually want to purchase a property in this place. Or any other place for that matter. Becoming a homeowner is a huge responsibility. People are usually hesitant about putting their signature on the dotted line. You should make this decision only when you are sure that it's the best move for your family.
A big drop in San Francisco's real estate prices is coming in 2023
The years of ever-lasting price rises seem to be coming to a close. San Francisco is home to some of the most expensive real estate, not only in the United States but in the whole world. Of course, that won't change any time soon. It's hard to imagine a single-year price drop that could simply throw San Francisco away from being the host to some of the most expensive housing prices. However, things are about to change according to the current forecast.
The first drop in prices in a while has already started happening, but it's much clearer if we look at it over the whole year. So, real estate prices in San Francisco are expected to drop by 3.6% between September 2022 and September 2023. Some projections are even suggesting a bigger drop. Now, predictions can't be always accurate. Housing markets are dynamic and prone to swift changes. But, the important thing here is that all predictions are suggesting that the prices will drop. So, at the end of 2023, it seems inevitable that home value in San Francisco, along with the rest of the Bay Area, will be lower.
Everything you need to know about life in San Francisco
With San Francisco's real estate market and steep prices out of the way, it's time to turn to more pleasant things. After all, there must be a reason why so many people have decided to pay incredibly high prices for a home in an incredibly expensive city. You'll find life in San Francisco to be truly worthy of any and every sacrifice. To bring this city a bit closer to you and give you an idea of what you can expect after moving, we will gladly cover some of the key characteristics of any city – starting with the cost of living.
The cost of living in San Francisco
There's no need to state the obvious. However, what we will do is compare the cost of living in San Francisco to the national US average. A cost of living index above 100 means that San Francisco is more expensive than the national average and vice versa. When compared to the national US average, the cost of living in San Francisco is at 269.3!
Unsurprisingly, housing shows the biggest difference in prices. San Francisco's housing index is at a staggering 596.2 and is followed by a transportation index which is at 158.2. If it's any comfort, the only thing that costs less in San Francisco when compared to the national average is the utilities. The index for utilities is 97.5, and even that's not a significant reduction in prices compared to the US average. But hey, you knew what was coming when you decided to move to San Francisco. The steep prices are an integral part of this city.
The average salaries in San Francisco
If you are still having doubts about moving to San Francisco, perhaps a look into this city's average salaries will help you make your decision. As in any other city, the salaries in the Bay Area mostly depend on what you do for a living. If we were to talk about the average salary of an employed person in San Francisco, we would arrive at a figure of $102,000 per year. But take this number with a grain of salt, as your salary is most likely going to be higher/lower based on your line of work. After all, senior software engineers earn around $153,000, while operations managers earn around $81,000 per year.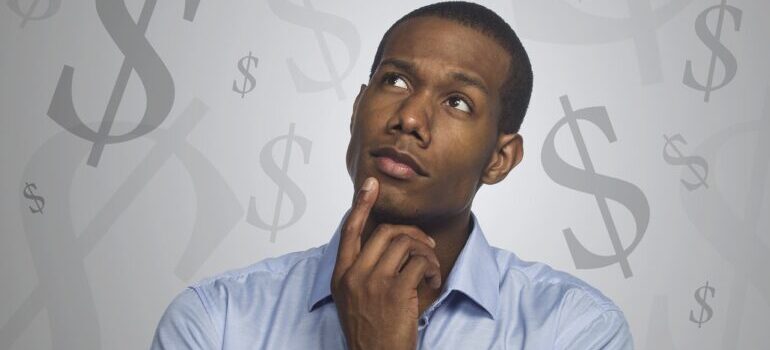 That's why your best bet of finding out whether you can afford to live in San Francisco is by researching the average salary based on your line of work. Likewise, it would be wise to check whether there are any job openings for your position. Some jobs are in bigger demand than others, and that impacts how quickly you can find permanent employment.
Another thing worth noting is the fact that San Francisco is a powerhouse when it comes to high-end companies. San Francisco's most notable employers include companies such as Facebook, Uber Technologies, Levi Strauss and Company, and Amazon. That's precisely why this city is one of the most prestigious places to live in.
Choose the right neighborhood for yourself
Did you know that San Francisco is considered to be the second-best city for young professionals in America? It also has the title of being the third healthiest city. With prestigious, A+ rated schools all over the city, San Francisco is also a popular location for families with children. We don't know whether you plan on moving to this Bay Area metropolis with children or without them. But we do know that you have to be very careful when choosing the neighborhood you want to settle in.
The good news is that San Francisco has an abundance of neighborhoods that will suit different profiles of people. From Presidio of San Francisco to Alamo Square, you have to be on the lookout for the key characteristics of a neighborhood. Is the neighborhood in a good school district? Does it have a plethora of nightclubs? Are the people who live there mostly married or single? The answers to questions such as these can tell you everything you need to know about a neighborhood.
We advise you to be very careful with the place you settle in, especially if you are thinking about purchasing a property. As they say, you can always change the features of your house that you don't like, but you can never change your neighbors. Well, not unless they decide to move out.
Crime and safety in San Francisco
We hate to be the bearers of bad news but it's no secret that San Francisco is not the safest city on the planet. There's something about big cities that presents a fertile ground for different types of crimes. The silver lining (if you could call it that) is that the number of violent crimes isn't higher than the national average – with the exception of robbery. There are 344.8 robberies per 100,000 residents, which is much higher than the national average of 135.5.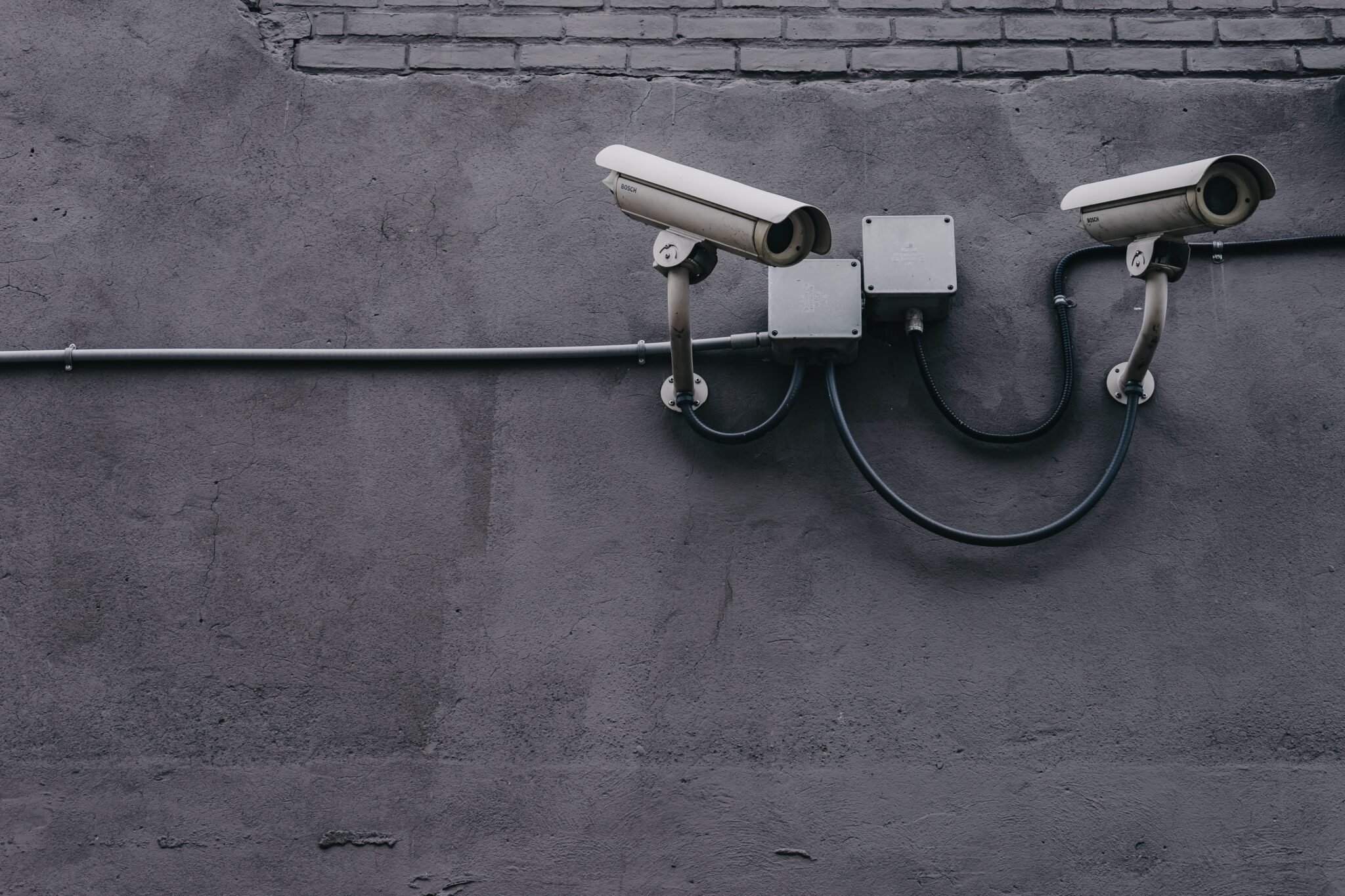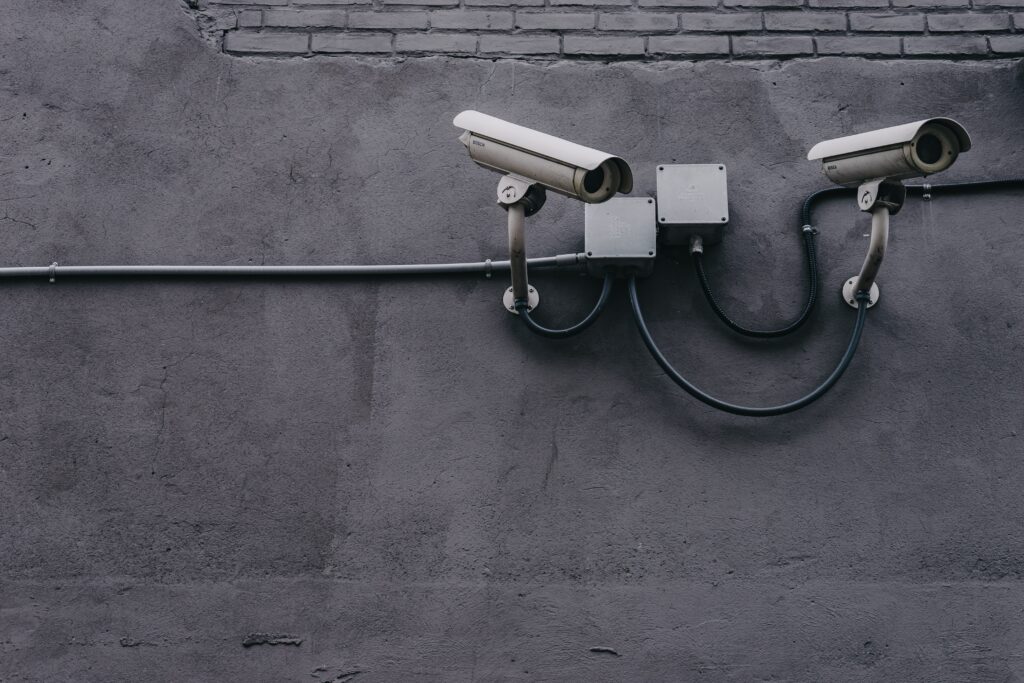 Another area where San Francisco, unfortunately, leads the way is theft, including motor vehicle theft. Calculated per 100,000 residents, there are 4,501 thefts and 479 motor vehicle thefts. The national average for those two types of property crime is 2,042 and 284 respectively.
Thus, if you decide to relocate to San Francisco, we advise you do so with caution. Consider a home security system to be on the top of your shopping list to take care of after moving.
Public transportation in San Francisco
Not every person owns a car. Moreover, not every person wants to become a car owner. The people who don't own a car yet live in a big city where you can't rely on your feet to get you places must depend on public transport. The truth is that the residents of San Francisco have a love-hate relationship with public transport. However, most of them find it to be a rather useful and efficient way to get places. And if you don't find the experience of San Francisco's residents convincing, then you ought to know that the city's public transportation system is considered to be among the best ones in the country.
Here's another interesting fact for you – San Francisco is also considered to be one of the ten best biking cities in America. Purchasing a bike will enable you to get from point A to point B without relying on any other form of transportation. More importantly, you'll get to stay in good health – the one thing that matters more than anything else.
San Francisco is the city of the young
Did you know that the median age of people living in San Francisco is 38.2? That makes this city the perfect city for young people and millennials. So if you belong to this category of people and you are thinking of hiring the top movers in San Francisco, you'll definitely find yourself to be in good company. With a booming tech industry, crazy nightlife, optimism, and opportunity, millennials can't help but make San Francisco their home sweet home.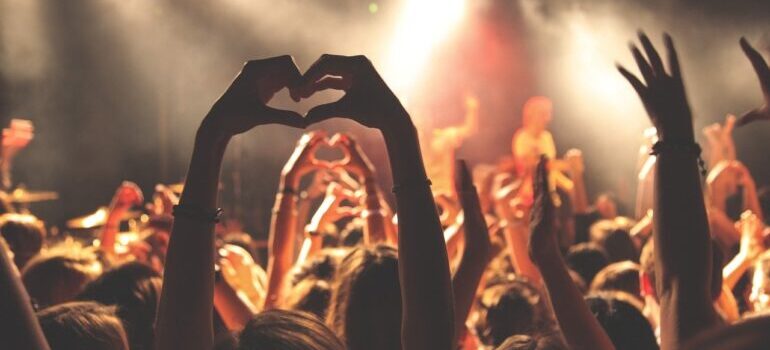 And while younger generations give San Francisco its unique charm and appeal, there is one problem at hand – a low percentage of kids. In fact, this city has the lowest percentage of kids in comparison to other major cities in the States which speaks volumes about life in San Francisco. It's enough to say that there is roughly the same number of dogs as there are children – around 120,000. We are sure that the millennials have their own valid reasons why they forgo bearing children in this city. The high cost of living tops the list of reasons why people opt out of having a child – let alone more than one.
To put it simply, San Francisco is a city that will leave you in awe
There's so much that one could say about life in San Francisco. Likewise, there are many advantages and disadvantages of this city that one could list. But at the end of the day, all that it matters is the fact that San Francisco is a city that leaves no one indifferent.
Over the years, a lot of people have wondered what it is that makes San Francisco so unique. Is it its colorful houses? The beautiful and mesmerizing architecture? The diversity of people one can find wandering the streets of this city? After all, there are more than 112 languages spoken on the streets of San Francisco. With this city being a melting pot of nations, one can do much more than just meet people from other cultures. You also get to try different cuisines, make long-lasting friendships with like-minded people, and simply enjoy your life to the fullest.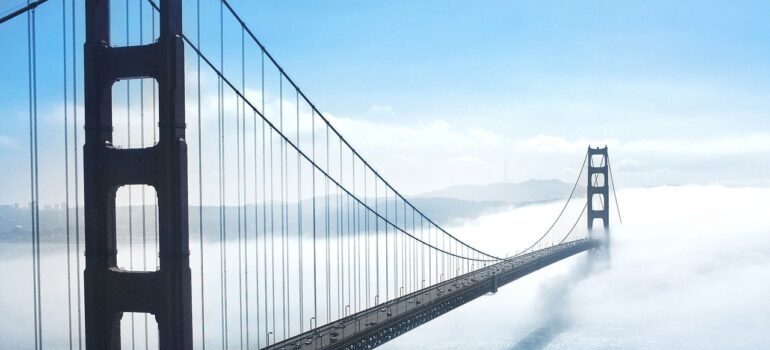 And don't even get us started about the fact that nature is only a stone's throw away. With so many natural wonders and amazing outdoor spots to choose from, you are guaranteed to have something to do from dusk till dawn. A rare known fact that always seems to amaze people is the fact that the Golden Gate Park is actually bigger than Central Park. After all, it's the third most visited park in the country that lets you partake in a never-ending list of activities. Thus, if you are a lover of the great outdoors, life in San Francisco will be precisely what you needed.
Get ready for your relocation with the top movers in San Francisco
Moving is a process that entails a lot of work. You will have to agree that while there are many phases of your relocation that will be important, none will be as important as the planning stage. This is the moment of truth where you either take all the right decisions and make it or you make a few wrong choices and you fail. To ensure the former happens rather than the latter, give yourself plenty of time to get your move in order. Start planning (and packing) six to eight weeks before the moving date and experience a seamless transition.
Two months will give you just enough time to find San Francisco's top movers, create a moving checklist, and start packing your belongings. We would just like to draw your attention to all those moving tasks that oftentimes get overlooked. Those include decluttering, scheduling the switch-off and switch-on dates for your utilities, transferring your medical records, etc. Most of the time, you will have to be the one to take care of these tasks, as finding a moving company that can pay a visit to your child's school or your family physician is impossible. That's precisely why we find the two months mark to be the perfect spot for getting all of your moving-related affairs in order.
Once you don't have to race the clock, you will notice that you are going to be much more relaxed. When you are relaxed, you will be much less likely to experience stress. And you can't tell us that you haven't been dreaming of a stress-free move. Well, now you know that the key to one lies in good organization.
Relocations in San Francisco
After everything has been said and done, one can't help but conclude that San Francisco is an amazing place. This city might be one of the most expensive places in America, but San Francisco more than makes up for it with its charm. There is definitely a lot to consider and think about if you decide to move to this city. And while you might have to worry about fitting in, you certainly don't have to worry about your upcoming relocation.
Verified Movers offers you a platform where you can connect with the top movers in San Francisco in a matter of minutes. You can always contact us if you have any questions related to our database. However, we've made it quite simple to use our database and utilize its advantages to your benefit. Seek San Francisco's top moving teams and worry not about a thing. Your relocation is in safe hands – and so are your belongings.