The moving journey is not the one that tends to be forgotten. But, that can be both good and bad. Thankfully, you can make your long distance move an experience worth reminiscing about by turning to professionals for assistance. With reputable and trustworthy long distance moving companies Michigan, you will be able to have a seamless and stress-free move every step of the way. Finding them might be a bit tricky, but Verified Movers are here to make sure that even this part of your move is swift and straightforward. Our platform has plenty of experienced movers for you to choose from, listing the most important information regarding their business, as well as Verified Movers reviews that speak directly about the quality of certain companies' services. We can even point you to cross country moving companies Michigan, if you're ever in need to relocate across the country. Our website is the right place to start your moving process, so make sure to check it out.
Michigan has been losing residents for a while now
Back in the day, and unfortunately for the Great Lakes state we're talking about decades ago, Michigan was very popular. It was mostly because of Detroit, which was truly one of the US centers. That was a while ago when Detroit's industry scene was so developed, and it had one of the most famous vehicle industries on the globe. That's all behind the State of Michigan now, and the negative moving trends have been present for quite some time now. First, when the Detroit exodus began, Michigan didn't suffer too much because a lot of people who were leaving Detroit just moved to another city in the Great Lakes State. Now, the situation is completely different and Michigan is the 6th most moved-out state in the country. Detroit's population is at its lowest since decades ago.
In 2021, 58% of relocations that involved Michigan were outbound. People are leaving for better job opportunities, a better quality of life, states with less pollution, etc. Still, 42% of moves were inbound in 2021, and the main reason for deciding to move to Michigan, and Detroit especially, is a ridiculously low cost of living. As a state, Michigan has a cost of living 10% lower than the nation's average. However, houses are very cheap. It may surprise you to hear that you can easily find a home in Detroit with a price way lower than $100,000. This is especially important nowadays during inflation, and the overall crisis caused by the pandemic. Unfortunately, even the cost of living that's very low hasn't helped Michigan to attract movers too much.
Still, if you're not looking to leave the Great Lakes State, we'll take a look at the major cities in Michigan to give you a complete picture of the position they're in. The upcoming sections could be very important for you if you are yet to decide which city in Michigan you're going to call home.
Where are Michiganders relocating to?
We'll get to moving trends for Michigan cities very shortly. We just wanted to take the opportunity to show you where are your fellow Michiganders, who decide to leave the state, moving to. This could be very useful in case you change your mind, and decide to move out of the Great Lakes State. Five states that are attracting the majority of Michiganders are:
Florida
Ohio
Texas
Illinois
Indiana
Florida often referred to as the Sunshine State actually welcomes the most Michiganders. Considering the distance between the states, from the north all the way to the south, it's obvious that the majority of people who are leaving the Great Lakes State aren't bothered by the fact they're moving so far away.
People are fleeing Detroit with no interest in coming back
It's really hard to explain just how bad of a situation Detroit is facing. It's easily one of the most moved-out cities in the whole country, not just in Michigan. Crime rates are soaring, there's a lack of job opportunities and it is truly a big problem that will take years to solve. To be fair, cheap housing helps Detroit attract some movers. For example, the median home price in Motor City is $84,000. That is incredibly low for a city of that size. If you look around, even in the neighboring states, let alone the most popular ones, you'd struggle to find a place with a median home price under $100,000. The fact that the median home price across the USA is over $300,000 tells you enough about that.
The cost of living is very cheap, but even that can't help Detroit. The exodus is continuing and is reaching some record-breaking numbers. Top movers in Detroit are easily among the busiest ones in the state because barring a few other cities, there's no place that's being left out more than Motor City. Still, for anyone who is looking to move there, know that it doesn't have to be as bad as it sounds. There are some major problems, and there's no denying that. However, some neighborhoods are very safe and if you manage to find a job that pays well, you might actually have a great time in Detroit. Of course, if the prices weren't so low, it would be a whole different story. But with such prices, there's definitely some room to get the most use out of them.
Which cities in Michigan are attracting Detroiters?
First of all, we want to say that a large number of Detroiters who decide to leave Motor City are looking to leave Michigan as a whole. But, there are also a lot of them who are moving to other cities in the Great Lakes State. Unfortunately for Detroit, the net migration between this city and almost every other city in Michigan favors the others. To be precise, Detroit is losing residents to pretty much every major city in the Great Lakes State, and this has been the case for years now. The city that benefited the most from the issues in Detroit is Ann Arbor. Ann Arbor actually welcomed almost 15,000 Detroiters in 2020 and 2021. This move is so popular, and even though Motor City is the most common destination from Ann Arbor too, the gap is so big that it's hard to believe.
Lansing and Grand Rapids both welcomed around 8,000 people from Detroit in the last two years. Clint is not far behind with roughly 5,000. Even cities like Kalamazoo and Monroe were chosen by more than 1,000 Detroiters during that period. As you can see, it's a really concerning situation for Detroit. However, if there is one silver lining, it's this one. Detroit is gaining residents from some major cities that are out of state, like Chicago and NYC. Those cities have big problems on their own, and it's the low cost of living in Motor City that motivates a lot of their residents to move to Michigan's largest city.
Grand Rapids is famous for its fast-growing economy and it's one of the favorite cities for Michiganders on the move
Grand Rapids is actually a great city to live in. As we mentioned, it has a healthy economy that is rising rapidly. And, overall, it's a nice place to live where you aren't at risk of getting bored. The cost of living there is 11% lower than the nation's average, so it's not expensive either. That makes it especially appealing for out-of-staters. Nevertheless, it's very popular among Michiganders too because it offers them a chance of staying in their state, at a reasonable price, and with a decent number of opportunities. Grand Rapids' moving trends are completely different than Detroit's.
The most common moving route to Grand Rapids is from Detroit, which isn't surprising. Grand Rapids welcomes as many as 5,000 Detroiters on a yearly basis. One of the rare cities Grand Rapids is losing residents to is Muskegon. But still, even from this city, Grand Rapids gets more than 1,000 people every year. In relation to Ann Arbor, Grand Rapids' moving trends are neutral. And, as far as all the other major cities go, Grand Rapids prides itself in having a positive inbound flow with each and every one of them.
Ann Arbor, along with Grand Rapids, seems to be the favorite destination for Michiganders
One of the cities that has risen a lot ever since people started leaving Detroit, is Ann Arbor. And it is deservingly so. There are really not too many negatives about living in this city. Of course, people always strive for something better, but Ann Arbor is perfectly fine. Truth be told, it's one of the most expensive cities in the Great Lakes State. It's 10% more expensive than the USA average. Luckily, that's not a big problem for people living in Ann Arbor because the average salary there is $72,000. That's $7,000 more than the Michigan average. Outside of that, it's a very safe city which unfortunately can't be said about a lot of other cities in Michigan. Also, the educational system in Ann Arbor is one of the best ones in the state.
So, moving there surely isn't the worst idea considering that Ann Arbor is one of the best places to live in Michigan. In fact, it might be great for you, especially if you're moving with a family. Now, let's see Ann Arbor's moving trends. Unsurprisingly, Detroiters are dominating Ann Arbor's inbound moving lists. We already mentioned that around 15,000 people have moved from Detroit to Ann Arbor since the pandemic started. What's interesting though, is that Chicago IL is right behind Detroit when it comes to sending people to Ann Arbor. This is slightly unusual because at the top we mostly have cities that are almost exclusively from the same state as the city in question. After Chicago, it's worth mentioning Lansing, Kalamazoo, and Grand Rapids. All three of them send around 1,000 people to Ann Arbor on a yearly basis.
Warren is the only city in the Detroit metro area that doesn't have concerning moving trends
If Detroit was slightly safer, maybe there would be more movers looking to relocate there. Well, Warren offers you a glimpse of life in Detroit, and it's a safe place full of friendly neighborhoods. You can commute to Motor City easily because the distance between these cities is roughly 20 miles. On top of that, prices are similar to Detroit's, which means very cheap. So, it's not difficult to see why some Michiganders choose to call Warren their home. Of course, the situation is far from ideal, but if we compare it to the rest of the Detroit metro area, it's great.
Relocations assisted by long distance moving companies Michigan: How much do they cost?
Predicting a price of a certain move is very difficult for us without knowing a lot of details that are essential for creating a price. What we do know, is that distance will play a big part. That's why we'll share the average price ranges for moves within Michigan, and there will be a few examples based on how far certain cities are from each other. Of course, we'll focus on the most common moving routes, which are between the major cities, since the majority of Michiganders will be going in these directions.
Moving between Detroit and Grand Rapids
This is the most common route in the Great Lakes State, and it's 140 miles long. Lately, more people have been going from Detroit to Grand Rapids than vice versa, but whichever direction you're choosing, you should expect to pay somewhere between $700 and $2,000.
Moving between Detroit and Ann Arbor
Long distance movers in Michigan are also relocating a lot of people from Detroit to Ann Arbor. And, since these cities are so close to each other (40 miles) a lot of Ann Arbor residents are moving to Motor City as well. The average price range for this move is $400 – $1,500.
Moving between Grand Rapids and Lansing
Lansing is somewhere in the middle between Grand Rapids and Detroit. It has a great location, and as far as Michigan relocations go, chances are that any move that involves Lansing won't be too expensive. In this case, a move from Lansing to Grand Rapids or vice versa costs between $450 and $1,600 on average.
Moving between Lansing and Warren
Lansing is also close to the Detroit metro area, Warren included. It's a short trip of 87 miles. If you want to go on this move, expect long distance moving companies Michigan to charge you anywhere from $500 to $1,700.
Moving between Kalamazoo and Detroit
We didn't mention Kalamazoo yet, but it's a dynamic city a lot of people are moving from and to. Detroit is the city that's involved in either way when it comes to Kalamazoo relocations. The distance between the Motor City and Kalamazoo is 127 miles, and hence, the average price range is $650-$1,900.
Moving between Jackson and Grand Rapids
Our final example is moving from Jackson to Grand Rapids. This is neither a short nor too big long distance relocation. With 106 miles between the cities, you'll probably pay between $600 and $1,800.
Call several long distance moving companies in Michigan and ask them for a free moving estimate
Now, we have tried to help you as much as we could by giving you the information on moving costs. However, the best we could do is to give you the average price ranges, because of all the factors that are involved in the final price. We will discuss these factors in the next section. But, before we get into that, we couldn't go past mentioning free moving estimates. All reputable movers in the Great Lakes State are offering free quotes to their clients. This is of course a non-binding estimate and will be subject to small changes. Still, it will help you a lot in terms of preparing your budget for the upcoming relocation.
What's even better, is that you can ask several long distance moving companies Michigan for a free quote and then compare them. This will allow you to choose either the most affordable one or the one that simply suits you the most. For all these reasons, free moving estimates are useful and you should take advantage of this great opportunity.
What goes into the price of a long distance move?
Many things have to be considered when creating a final price. This is why every move is unique and there is no such thing as a go-to price that's the same for everyone. So, let's take a look at the most important things that will determine exactly how much you're going to have to pay.
The weight of your items – This will make a huge impact on your budget. And it's quite easy to see why. The weight of your shipment will determine which moving truck you need, and if there's a lot of stuff to transfer, you'll probably pay more.
Asking for special services – Services such as auto moving, packing services, etc., are paid additionally. They are not a part of the basic price, and if you want long distance movers in Michigan to help you with some specific assignment, prepare for a higher price.
The distance between cities – This is a thing we've discussed the most so far. The price of a long distance move depends a lot on the distance. The average price of a 100-mile relocation is $1,250.
Moving date – Like in the majority of other states, the busiest moving season in Michigan is summer. Even more so because the Great Lakes State is one of the coldest parts of the USA. So, prices will vary throughout the year, and they will reach their highest point in June and July.
Moving insurance – If you want to be insured during the relocation, and we think you should, purchasing moving insurance will cost you, but not too much. Long distance movers Michigan will even offer you both full and partial insurance, so you can choose the option that fits you the most.
Intrastate vs. interstate moves and how to differentiate them
It's time to shift our focus to long distance moves across Michigan and choosing a company to help you relocate. For starters, you should know which long-distance relocation you need. While it may sound simple, there are two types of these moves, and you should know how to differentiate them. Interstate moves are between two or more states. You might have heard about them under the name cross country moves. While they're also long distance moves, interstate movers in Michigan are taking care of those, not what we call long distance ones. So, to sum up, if you're looking to leave the Great Lakes State and move somewhere else, you'll have to go on an interstate move.
Now, long-distance moves are our topic here, intrastate moves to be precise, and what long distance movers Michigan can help you with. Moving between any other city as long as it doesn't exceed Michigan's borders, means you're going on an intrastate move. With this in mind, we'll continue talking about moves within Michigan, and if you change your mind and decide to say goodbye to the State of Michigan, rest assured Verified Movers will be able to help you with that as well.
How to pick between many long distance moving companies in Michigan?
The moving industry is so big now that there are simply so many companies in every state in our country. Needless to say, they're becoming better and better, which makes it so hard to pick between them. In the end, the most important thing is to avoid fraudulent movers and end up with legit and honest movers whose goal is to relocate you safely. But also, it's important to get the best out of your move and find a company in the Great Lakes State that offers everything you need.
Stay away from fraudulent movers by going with a licensed company
So, the first step towards making a moving choice is to check the licenses. This is simply necessary in order to know that your belongings are truly safe. Fraudulent movers are present in every state, and Michigan is certainly not an exception. So, you need to do your best to avoid them, but we can point you in the right direction. The Michigan Public Service Commission regulates moving companies in the Great Lakes State, and this is exactly where you can check whether the company is legitimate or not. Don't skip this step and ensure the safety of your belongings. When you have reputable long distance moving companies Michigan by your side, everything else will resolve itself. Still, we also want to show you how to pick the company that's truly perfect for you, and that's what we'll do in the upcoming sections.
Learn more details about a certain company by reading Verified Movers reviews
Once you've found out that the company is licensed, you're almost there. Knowing that long distance movers in Michigan with whom you're relocating are legitimate will give you a huge relief. But, once you're in the process, it would be good to choose movers who truly suit you the most. Verified Movers reviews will help you out with this part. Taking a look at the long distance moving companies Michigan reviews will give you the best idea of what to expect. Other people have shared their experiences telling the rest of us what their moving journey looked like, things to pay attention to, how the whole process of moving with that certain team looks, etc.
Therefore, we shouldn't take reviews for granted as they are one of the best ways to predict the outcome of our move. However, it's important to recognize fake moving reviews because unfortunately, there are a lot of those as well. Luckily, they aren't too difficult to recognize. They are usually overly descriptive, which makes them prone to sloppiness. They're also almost exclusively written from fake profiles. So, as you can see, choosing a company to move across Michigan with is easier said than done. But, remember that this is one of the major life events and that it's better to devote time and attention to it which ensures a successful outcome in the end.
Long distance movers in Michigan will make sure that your move is a unique experience with the variety of services on offer
A lot of people want to have an adventurous move they can enjoy and who could blame them? Some individuals move only once or twice during their lifetime, so it's perfectly reasonable to hope for a great experience they'll fondly remember. The best way to get closer to this goal is by letting the experts help you when relocating across the Great Lakes State. With the abundance of services they're offering, your move will be a unique experience, tailor-made to your preferences. When we say an abundance of services, we really mean it. For starters, some of the services Michiganders most frequently ask for are these:
Residential moving – For any household relocation within Michigan, you should call long distance residential movers who are operating in the Great Lakes State.
Commercial moving – On the other hand, commercial moving means moving a business from one place to another. While these moves aren't as numerous as residential ones, the majority of long distance movers Michigan will be able to help you out with it.
Furniture moving – Relocating furniture is not just about transferring it. There's also the process of disassembling, packing, reassembling, etc. This could take a toll on one individual, so it's great to know that many movers can take care of this for you.
Packing services – Long distance movers Michigan can even pack up your whole home. If you leave the packing to them, you're one huge step closer to a seamless and fun moving experience.
Storage services – You can keep some items off your mind during the relocation because you can put them in one of many secure climate-controlled units across the Great Lakes State. Make the packing and unpacking process easier by leaving some of your belongings in a storage unit.
The Great Lakes State's moving professionals can even help you transfer your car, as well as some other specialty items
Some short moves, such as basic local ones within one city or one metro area are usually not too difficult to manage, especially when it comes to some of your belongings, long distance ones are a real challenge. A car is one of those things that can really suffer during the moving process. To be fair, Michiganders aren't obsessed with driving. There are three times more people than cars in the Great Lakes State. However, if you happen to own a car, then you can ask for vehicle shipping services and forget about this issue.
We think you agree that driving a car long distances, especially on moving day is not something to be excited about. Especially if your move involves Detroit that's infamous for bad traffic during the rush hours. This is just the beginning, apart from the basic moving services we mentioned along with auto moving, long distance movers Michigan, at least the majority of them, can help you relocate plenty of other specialty items such as:
Piano
Different types of antiques
Fine art
Pool table
Get matched with the finest long distance moving companies Michigan on the Verified Movers platform
One thing you need to know about us is that we have a goal of helping every individual who's on the move in the USA get to their destination in a safe and timely manner. We know that the best and most simple way to do this is by hiring professional moving assistance. That's why we devoted our resources to analyzing moving companies across the country, and Michigan is certainly no exception. You'll find more than enough long distance movers in the Great Lakes State on our website. But, since we're aware that picking one is not an easy thing to do, we made Verified Movers available for you.
That way, you can read about these companies as long as you want, find out what their previous clients have to say about them, understand what to expect, etc. Our platform will be very useful for both you and any other person who's moving, but especially those who are moving with professionals. Before you hit the road and move across the Great Lakes State you may want to look at our blog because there'll be many pieces of advice when it comes to handling certain tasks. If you choose us as your moving companion, you certainly won't regret it.
Long distance moving companies by cities in Michigan
Setting up the moving date: Things to keep in mind
Moving across Michigan can be a true adventure, but there's always a chance of something going wrong and ruining your trip. To be clear, there's almost no chance for an unsuccessful move when long distance movers Michigan are by your side. But, a moving date is one of those things that should be chosen wisely. We already mentioned that the peak moving season in the Great Lakes State is the summer when the prices are at their high. But don't let the money-saving option of moving during the winter blind you as you could end up with a really rough journey.
Winters in Michigan are very cold, and to make it worse, it gets quite windy too. After all, Canada is right there in the neighborhood. There won't be too much snow in the Great Lakes State during the winter, but the temperatures will be very low, that's for sure. That's why we wouldn't recommend moving during the winter months. Even late fall or early spring could be quite cold with unstable weather all over the place.
Is moving on your own a smart idea?
In general, we tend to advise people to go with professionals when it comes to long distance relocations. A local move is doable by yourself. It will be harder without the experts, but you can make it work without too many issues. However, relocating across Michigan is something else entirely. The DIY moving option, in this case, requires so much work, and the transport might be the worst part. If not the worst, then certainly the riskiest part. If you have a lot of friends, colleagues, or relatives helping you out, and you have some experience with packing and transporting a large number of items, then you might be able to finish this without a scratch. But even then, it would be a very stressful period for you.
With this in mind, we recommend going for the safe option, which is hiring long distance moving companies in Michigan. And, this isn't just the safe option. It is the quickest option that also won't stress you out at all. A joyful experience is easy to reach when the Great Lakes State's moving professionals are taking care of you and your belongings.
Frequently asked questions (FAQ)
How long will I have to wait for my move to be completed?
Long distance moves certainly don't take too long, and you can expect them to be completed within 2 weeks. 10 to 15 days is the usual range.  However, don't worry about the safety of your items if it takes a little while longer than that because there are some things that can slow the process down.
If I ask for packing services, how long will it take for long distance movers in Michigan to get the job done?
In most cases, it won't be longer than one day. Moving experts in MI have experience with these sorts of things, so you can expect a swift maneuver. Keep in mind that if your household is huge, and we're talking about multiple stories and 4 or more bedrooms, it could last 2 or 3 days.
Will I receive any notification before the movers arrive?
Long distance moving companies Michigan will send you a notification 24 hours before their arrival.
Is there anything that's not allowed in the moving truck?
Some items, unfortunately for their owners, are prohibited from moving trucks. Almost all long distance moving companies in Michigan have a policy of not transferring anything hazardous or flammable, which is completely understandable. Forbidden items include fireworks, oxygen bottles, gasoline, kerosine, ammunition, nail polish remover, etc.
Verified Movers will help you start your move on the right foot
Your long distance move will be silky smooth with reliable long distance moving companies Michigan helping you out. While finding them is paramount for the success of your move, that one task can prove to be stressful and time-consuming. However, make sure that you reach out to us, and your quest for the ideal moving team will be swift and stress-free. We are here for your convenience, making sure you have all the information you need prior to having your pick. Verified Movers will join forces with you, and we will do our best to ensure the best possible moving experience for you and your loved ones!
Facts About Michigan
01. Main Information
Popular Cities
Detroit, Grand Rapids, Lansing, Ann Arbor, Flint
Governor
Gretchen Whitmer
US Senators
Debbie Stabenow, Gary Peters
State Website
State Moto
If You Seek a Pleasant Peninsula, Look About You
State Nickname
The Great Lakes State
02. Geo Population
Total Population
10,030,722
Highest Elevation
1,979 ft
Time Zone
Eastern/Central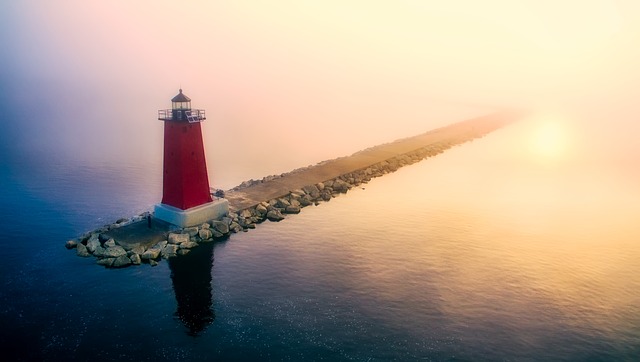 03. Education
Top 5 Elementary Schools
Cranbrook Schools, Detroit Country Day School, University Liggett School, Rudolf Steiner School of Ann Arbor, Okemos Public Montessori School at Central
Top 5 Middle Schools
Cranbrook Schools, Greenhills School, Detroit Country Day School, The Roeper School - Birmingham Campus, University Liggett School
Top 5 High Schools
Cranbrook Schools, Greenhills School, Detroit Country Day School, Frankel Jewish Academy of Metro Detroit, International Academy
Top 5 Colleges
University of Michigan, Michigan State University, Wayne State University, Michigan Technological University, Western Michigan University
04. Rates
Crime Rate
18.76 (per 1,000 residents)
Average Income (household)
$63,202