If there was ever a place in need of long distance movers, it is the widespread state of Texas. And if you've been born and raised in The Lone Star State, then you already know how unique it is. In fact, there are very few (if any) places that can really compare to it. So, it's perfectly understandable if you are not inclined to leave the state, but that doesn't stop you from exploring different parts of it. And once you decide to do so, yall will need some assistance from experienced long distance moving companies Texas has.
Cross Country (Interstate) Moving Companies Texas
Facts About Texas
01. Main Information
Popular Cities
Houston, Dallas, Austin, San Antonio, El Paso, Fort Worth
Governor
Gregg Abbott
US Senators
John Cornyn, Ted Cruz
State Website
State Moto
Friendship
State Nickname
The Lone Star State
02. Geo Population
Area (sq mi)
268,581 sq mi
Total Population
29,730,311
Highest Elevation
8,751 ft
Lowest Elevation
1,700 ft
Time Zone
Central/UTC MT/UTC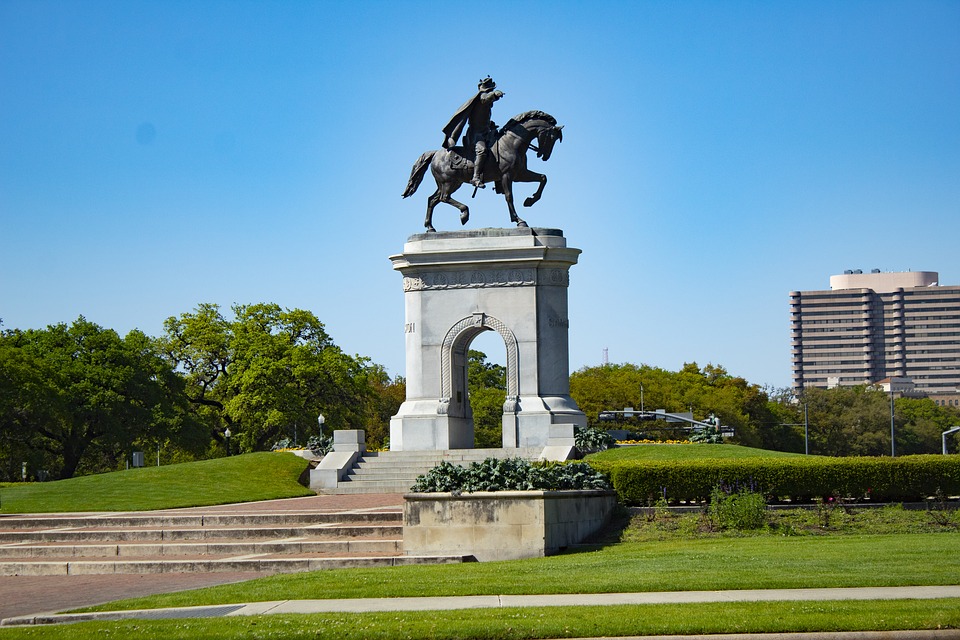 03. Education
Top 5 Elementary Schools
St. Mark's School of Texas, St. John's School, The Hockaday School, Greenhill School, The John Cooper School
Top 5 Middle Schools
St. Mark's School of Texas, St. John's School, The Hockaday School, Greenhill School, St. Stephen's Episcopal School
Top 5 High Schools
St. Mark's School of Texas, St. John's School, Liberal Arts & Science Academy, The Hockaday School, Greenhill School
Top 5 Colleges
The University of Texas at Austin, Texas A&M University, William Marsh Rice University, University of Houston, University of North Texas
04. Rates
Crime Rate
28.10
Employment Rate
61%
Average Income (household)
$61,874
Poverty Rate
14.73%
It is no secret that moving is a difficult, complex, and time-consuming endeavor. After all, it is no mere accident that people characterize it as one of the most stressful periods in their lives. When you look at it from that perspective, having help at your side is by no means a bad idea. And, who better to assist that professionals of the trait. Verified Movers is here to ensure you have a simple and easy search for long distance moving companies Texas. Our platform is filled with plenty of useful information regarding everything moving-related.
What should you look for in capable long distance movers Texas?
Verified Movers believe that a happy and satisfied customer base is what growing moving companies thrive on. That is why professional moving company reviews are so important. This is also the best way for you as a potential new client to learn all you need about particular movers before hiring them. They provide you with a valuable insight into not only the services as well as the attitude a company has towards customers.
Reading up on reviews can save you a lot of money when you look for expert relocation companies. Here at Verified Movers not only will you find expert Texas moving experts, but also reviews from clients that came before you. And it is exactly from this type of experience that you can learn how different local and long distance moving companies Texas work and decide for yourself which one to hire. In addition, you will know about the quality of their service from the first hand. This will prove to be a great basis for objective insight into what you can expect.
Verified licenses and certification are important for long distance moving companies Texas
You shoul always avoid signing documents with a company, which cannot produce a license for operation. Why? Because a good company should have the necessary licenses to conduct their services issued by the state and federal authorities. Before hiring expert long distance movers, it is important to know if the company has a license.
Experienced moving crews and first-grade tools for the work
It's not easy to fight your way up the ranks in the moving industry, especially the competitive South. This is why you need teams of experienced & reputable movers to help build your brand. And this is exactly what long distance moving with verified advice is about. Furthermore, having the right equipment and the right vehicles to conduct a stress-free relocation is yet another trait of high-quality long distance moving companies Texas.
#1 priority – Customer services and satisfaction
Southern hospitality is renowned around the globe, and with good reason. There is nothing that can help you leave a lasting impression like a bit of hospitality. Hence, long distance moving businesses in Texas follow the same code – the customer always comes first. So, the movers you decide to hire should have the skill and knowledge to answer all the questions pertaining to their services. They must be in a position to respond promptly and respectfully, while at the same time being open to your needs and desires.
Where to find reliable long distance movers Texas?
Looking for the right professional for the job can take some time. Especially if you are trying to really find that one mover that can and will satisfy all your moving needs. At once. And at an affordable rate. However, things don't have to be that hard. Not with Verified Movers and its team by your side. Here is where you can start looking for the right long distance moving companies Texas:
In your local newspaper.
Online.
Or – you can simply ask the people you trust for some references.
But, what is the best way to go? Let's dive in!
Looking for long distance movers Texas locally
There really are many different moving companies on the market. And finding the right one for your relocation can prove to be harder than it seems at first. And even if you have many long distance moving companies in your neighborhood – the chances are – they won't be able to satisfy your needs. You can find many more companies online.
Referrals – they might be your way to go
People move houses a lot. Especially in the US. So, it won't really be a surprise if someone you know can provide you with some useful insight. However, if that option fails as well – you can always look for movers online!
Looking for movers online
Our pick and probably the best way for you to choose the right mover is by using the Internet. It is simple, fast and always available option that comes in handy when moving. Finding long distance moving companies Texas has to offer doesn't have to be so hard. You can find your moving professional in no time. How? By using our database. Verified Movers and its team have prepared a variety of moving companies in Texas for you to choose from. And that is precisely what you'll have to do. To pick the one that you like. It is that simple.
Long distance moving companies by cities in Texas
Reach some of the best long distance moving companies Texas has to offer
Your long distance relocation does not have to be a stressful event. All you have to do is get in touch with professional long distance movers Texas, and enjoy the ride. Verifiefd Movers is here to help you make the best choice in your moving team, thus ensuring your move is a smooth, simple and stress-free process you deserve. Reach out to us today, and we will be happy to assist.