Although relocating from one place to another in Georgia can be an arduous endeavor, your experience won't be like this. Well, it won't if you have experienced and reliable long distance moving companies Georgia by your side. With the assistance of Verified Movers, you will be able to reach those experts in no time. Our platform allows you not only to locate professional movers but also to learn about the important pieces of information regarding their business. In addition, you will be able to go through Verified Movers reviews that will give you a unique insight into the quality of a certain company. Our goal is to make sure you make a sound choice when it comes to the moving company that will relocate you. No matter if you need long distance or cross country moving companies Georgia, know that we're here for you. So, feel free to start browsing our database right away!
Which type of long distance relocation do you need?
Before you jump into the moving process, one thing needs to be clarified. That's figuring out which type of long distance relocation is right for you. In general, there are two types, and here's how we can differentiate them.
Intrastate relocation
Moving from one place to another while staying in the same state is an intrastate relocation. But, keep in mind that intrastate relocation counts as a long distance one only when the distance between the two places is more than 50 miles. To give you an example, moving from Atlanta to Columbus, or moving from Savannah to Augusta is a long distance intrastate relocation, because both these moves are within Georgia, and yet, more than 50 miles long. On the other hand, moving from Sandy Springs to Atlanta counts as a local move due to a shorter distance.
Interstate relocation
Here, we're talking about leaving your state. Whether you're moving from Georgia to another state or vice versa, you're going to need an intrastate relocation. These moves are also known as cross country ones. So, if your move involves more than one state, in that case, you should ask for the services of Georgia cross country movers. Intrastate and interstate relocation can easily be mixed up because of the similarity of the two words, but as you can see, there is a big difference between them.
Moving trends in the Peach State
We all know that Americans love moving and that we're the worldwide leaders when it comes to relocations. Every now and then, a new state emerges as a desirable destination for movers, and it seems like now is Georgia's time. The year 2021 was really positive for the Peach State, because, during that period, 53% of relocations happening in Georgia were inbound. Additionally, moving trends in the state were positive a few years before 2021 as well. Movers from all over the USA are coming to the State of Georgia, but most of them are coming from its neighboring states such as Florida, South Carolina, and North Carolina. Texas is high up the list too.
A healthy job market with 17 Fortune 500 companies calling Georgia their home, accompanied by the relatively low cost of living, is the main reason people are moving to the Peach State. And for those who are leaving Georgia, they're usually not going too far, mostly to the nearby states. Now, that we've seen that the Peach State's moving trends are positive, it's time to take a look at where Georgian movers, who decide to stay in their state, are moving to. After all, you're probably here because you're looking to do the same. So, you might find this useful, especially if you haven't decided which city you're moving just yet.
Atlanta is attracting movers from other states, but not Georgians
Atlanta or as many people call it, the Empire City of the South is definitely a great place and arguably the best one in Georgia. Movers from all over the USA are coming to Atlanta, although the majority of them are from the East Coast states. For example, the City of Atlanta welcomes more than 10,000 people from New York on a yearly basis and is also very popular among people from Washington DC, Miami, and Philadelphia. But, Georgians seem hesitant to move there. However, there's a good explanation for this. Residents of other, usually more expensive, states are seeing Atlanta as a fantastic city where the cost of living will be lower than what they're used to. But, to Georgians, it is actually the most expensive city in the state, so a lot of them are deciding to leave it.
This is why, especially after the COVID-19 outbreak, top movers in Atlanta have been very busy relocating people out of Dogwood City. Atlanta is losing residents to every major city in Georgia, which is astonishing, especially considering the healthy job market in Atlanta which is home to 15 out of 17 Fortune 500 companies in Georgia. Athens is most popular among Atlantans, with as many as 10,000 of them moving there within a one-year period. Gainesville, Augusta, and Savannah are also attractive to Atlantans, with each of these cities welcoming between 3,000 and 5,000 people after the pandemic began. Surprisingly, Columbus as the second-largest city in the state is not so popular among Atlantans, but in spite of that, net migration is well in favor of Columbus.
Columbus is another large city in Peach State that Georgians seem reluctant to move to
Columbus is located on the Georgia-Alabama border and Alabamans are moving there more than Georgians. The only large city in the state that Columbus is not losing residents to is Atlanta. Almost 3,000 people a year are moving from Atlanta to Columbus, and even though the vice versa relocation is giving us similar numbers, the net total is still on the side of Columbus. Other than Atlanta, there's really no more positive news for Columbus. A few hundred Columbus residents are moving every year to Augusta, Savannah, and Warner Robins, while not many are moving the other way. These trends became clearly visible during the pandemic, similarly to Atlanta, and it doesn't seem like it's going to get better any time soon. Of course, Columbus remains a really good city to live in, and once the economic crisis is over, Georgians will start moving there once again.
Savannah and Augusta have moderately positive moving trends
In terms of attracting Georgians, Savannah and Augusta are neither here nor there. Savannah is at the coast, so it is benefiting a lot from the tourists, and Georgians who choose this city as their vacation spot. It is a growing city, and aside from summer activities, some people are deciding that they want to live there all year long. The cost of living there is only slightly higher than the Peach State's average, so all things considered, it's definitely worth giving Savannah a chance.
On the other hand, Augusta is posting similar numbers. The best thing about Augusta's metro area is the cheap housing. The median home price there is slightly below $150,000 which is nowhere near the price of the median home in Georgia. Therefore, if the low cost of living, especially low real estate prices, is your main motivation when choosing your next place of residence, then Augusta is the right choice for you.
Athens is the preferred destination for people from Peach State
The residents of Athens are enjoying a cost of living that's quite low for a city of that size. Houses are slightly cheaper than Georgia's average, and the job market in the city is one of the fastest-growing ones in the state. Plus, the city is very close to both South Carolina and North Carolina, so it is a great destination for people from outside of Georgia as well. But, Georgians are the ones who really rate the City of Athens as one of the best cities to live in. Moving trends in Athens are positive in relation to every other big city in the Peach State. Around 10,000 Atlantans are moving to Athens in a 12 months span, and these numbers are huge by Georgia standards. With other cities, the numbers are nowhere near as with Atlanta, and they are usually in the hundreds instead of thousands.
Fastest-growing towns in Georgia
We already mentioned the pandemic a few times, but there's a reason for that. It caused some events, mainly the economic crisis, that motivated people to live in big cities and find smaller places with a lower cost of living. This is why some towns in the Peach State started growing heavily. For example, Morgan is a place that a lot of Georgians haven't even heard of, but it rose in population by 600% over the last decade, which is stunning. A decade ago, it had only a couple of hundred residents, and now it's already above 2,000. For a rural town, it has a very healthy job market, and if you want to get away from the city noise, you should strongly consider this place. Other towns that have been growing very fast are Pendergrass, Chamblee, and Resaca, and the reasons for it are pretty much the same as with Morgan.
Moving long distances within Georgia: How much does it cost?
Now, it's time to give you an answer to the question that has certainly crossed your mind a few times already. How much is my relocation going to cost? Well, we'll give you some idea, that's for sure. But, one issue here is that the cost of relocation depends on a lot of things, so the best we can do, without knowing specific details about your move, is to give you some average ranges. One thing worth mentioning though is that long distance movers in Georgia will be able to give you a more accurate answer via a free moving estimate. So, don't hesitate to ask for it.
Relocation between Atlanta and Columbus
This is a fairly common relocation, regardless of which direction you're moving to. After all, these are the two largest cities in Peach State. The distance between these cities is 107 miles, and the average cost for this relocation is $600-$1950.
Relocation between Atlanta and Athens
We've already seen how popular Athens is, especially among Atlantans. Still, a lot of people are moving from Athens to Atlanta too. Short distance has a bigger role than you may think when people are choosing where to go. This is the case with Atlanta and Athens because the distance is only 73 miles. So, moving between these cities costs somewhere from $450 to $1,600 on average.
Relocation between Augusta and Savannah
Both Augusta and Savannah have slightly positive moving trends, and of course, there are a lot of people moving from one of these cities to another. They're not too far away from each other (126 miles). So, this long distance move will probably cost between $650 and $2,000.
Relocation between Athens and Columbus
Athens is even closer to Columbus than it is to Atlanta, although not by much, with a distance of 63 miles. Hence, long distance movers Georgia will probably charge you the same amount, maybe slightly less, as when moving between Athens and Atlanta, which is $450-$1,550.
Relocation between Savannah and Atlanta
For our final example, we'll use Savannah and Atlanta. The distance between these cities is the longest one we covered here, 250 miles. Naturally, the cost of your move will reflect that. So, you can expect to pay anywhere between $950 and $2,300 on average.
Factors that the cost of long distance relocation depends on
The examples we presented you with had average costs for reason. Relocations are complex events, and as such, their price is complex to determine as well. Nothing is set in advance, and the final price will depend on certain details that are different in almost any given move. So, in the list below, we'll try to clarify this by showing you which things make the price go up or down during the moving process.
Total weight of your shipment – Long distance moving companies in Georgia will charge you more if you have a lot of heavy items that increase the weight of your shipment.
Moving date – June, July, and August are the busiest moving months in Georgia, and rightly so. The fact that these months are vacation periods for most people, especially the ones with kids when school is off, makes it a perfect time to relocate. However, since the movers are so busy during this season, the price will be higher. On the contrary, moving during the winter, especially in January, will lower the cost.
The distance – This is maybe the most obvious one. Longer distances require more fuel, driving, and more work in general for long distance movers Georgia. Therefore, with longer distances comes a larger price.
The degree of loading difficulty – If your items aren't difficult to load, then the price will positively reflect that. Usually, houses in Georgia are perfect for this, because the majority of them have only one story. And, obviously, carrying and loading the items from a one-story house is, in most cases, quite easy.
The number of items – No matter how heavy or light your items are, if there are a lot of them, larger moving trucks will be needed. And, larger trucks cost more, which is why the number of items has a serious impact on the final cost.
Things to pay attention to when choosing long distance movers in Georgia
Choosing the right moving team to take care of your relocation is one of the most important parts of your moving process. And yes, it can be difficult because there's too much at stake. This is exactly what Verified Movers are trying to help you with. We want to keep you safe and make sure you end up in the right hands of reputable long distance movers in Georgia. While there are several things you could pay attention to prior to contacting a certain company, two things are of the utmost importance.
Reading long distance moving companies Georgia reviews
So, this is the first thing. Reading reviews for companies and products is simply in our nature, and rightly so. We do it before making some decisions that are even not so important. So, when choosing moving experts for your relocation, it's obvious why reading testimonials is so important. It provides quality insight into the services and values of moving companies. With this in mind, we have decided to give an opportunity to all of our clients to read Verified Movers reviews on our platform, so make sure to take a look.
Checking the licenses
The second thing we strongly recommend you check out is if the company has obtained the necessary permits. All movers who are serious, trustworthy, and reputable, have the licenses needed to transfer people's belongings from one place to another. Movers who operate only within Georgia need to be certified by the Georgia Department of Public Safety – Motor Carrier Compliance Division. And, after obtaining a license from this institution, the majority of these companies (local moving companies as well) become a member of the Georgia Movers Association. On their website, you can learn another thing or two about the movers you consider for the upcoming relocation.
Before we conclude the story on licenses, we just want to mention briefly what happens with interstate moving companies. So, everything we talked about in the section above was related to moves within the Peach State. If you change your mind and decide to leave Georgia, your move will be interstate in nature, and the movers you're looking for will need different licenses. This is because interstate moving companies are regulated on a federal level. They have to be registered at the U.S. Department of Transportation, after which they receive a USDOT number. When you get a hold of that number, you can go to the website of the Federal Motor Carrier Safety Administration, where you can get more information about the company.
Long distance moving companies Georgia are offering various services, allowing you to have a customize move the way you want it
Professional movers aren't here just to transfer you from your old home to a new one. Of course, that is their main purpose, and the best way they can help you out. But, when you're doing business with long distance moving companies in Georgia, you will enjoy a customized move, tailor-made for your needs. This is because you'll find various services on offer, and now we're going to show you some of the most popular ones.
Residential moving. This is the most typical moving service out there and it's about moving a household.
Commercial moving. Commercial relocations are the ones where you move your business from one place to another.
Packing services. A lot of people embrace this service with open arms. There's hardly anyone out there who enjoys the packing process, so no wonder why so many people are asking long distance moving companies Georgia to help them out with packing.
Storage services. Many movers in Peach State are offering climate-controlled facilities to their clients. Asking for a storage unit will help you organize the relocation better because you'd put some non-essential items in the facility and leave them there until you unpack.
Furniture movers. Although houses in Georgia usually aren't that big, and therefore they're, in general, suitable for carrying and loading items, it's still better to let movers deal with the furniture. These items are bulky more often than not, which is why moving them alone is a risky endeavor.
Long distance moving companies Georgia can even take care of your specialty items
Let's face it, every home has some specialty items, and those are the things that are usually very dear to us, and the last thing we'd want is for them to be damaged during the transport. Well, if you were worried about this, you can breathe a sigh of relief because long distance movers Georgia will take care of this for you.
Georgians usually aren't big fans of pianos, as not many households in the state have them. But, if you're an exception, it will be great to hear that reputable movers will help you out when moving your beloved instrument.
Unfortunately, over the last few years, Georgia started experiencing big issues with traffic, both in cities and in the suburbs. So, if you decided to drive your vehicle to your destination, chances are you'd get stuck in a traffic jam during the trip. Thankfully, you can avoid this by asking your movers to transfer your vehicle with the rest of your items.
Art pieces are wonderful additions to every home, and they're priceless to art enthusiasts. These items are fragile though, so they are at a higher risk of damage during the relocations. Therefore, it would be much safer to leave it to the professionals.
Long distance moving companies by cities in Georgia
Long distance moving companies Georgia are covering every corner of the Peach State. So, they will be able to reach wherever you are. Here is a list of moving professionals that operate in Georgia's largest cities.
Verified Movers have the necessary resources to match you with true moving professionals in the Peach State
Moving is simply such a complex process, that every individual needs some help to get through it. Well, at least to get through it without a scratch. Although moving on your own might be a successful endeavor, it surely won't be the pleasant one. Verified Movers have thought of a way to assist our clients. We are match-makers and our only goal is to get you in touch with the finest moving professionals in the Peach State. In order to become a perfect moving ally, we've been gathering reputable moving companies in our database for years. That led us to have 20,000 moving experts for you to choose from. Of course, you won't be needing all of them since you're looking for movers who operate in Georgia. But, don't worry, there's plenty of them here.
On our website, you'll get the chance to read Verified Movers reviews, and we have already spoken about the importance of these reviews. Still, it's important to us that you get a chance to take a look at them yourself. After all, nobody knows about your moving needs better than you. Last, but not least, feel free to browse through the Verified Movers blog, which contains some pieces of advice you might find very useful. We want you to have the best possible moving experience, and we want to help you out in the process. So, if you have any more questions or dilemmas, don't hesitate to ask us.
Key steps that lead to a successful relocation
Managing the moving process successfully is a real achievement. It's certainly not easy to do, but the difficulty will depend on your approach. We prepared a few key steps that will ultimately, without any doubt, lead to a successful relocation, so let's see.
Researching long distance moving companies Georgia
Contacting a few of these companies and asking them for a free moving quote
Comparing the quotes, and choosing the one that suits you the most
Giving a call to long distance movers in Georgia whom you prefer and arrange the moving date
Creating a moving checklist, or asking your movers to provide you with a customized moving plan
Welcoming moving experts and enjoying the rest of the relocation
Is it possible to have a successful move without the assistance of long distance moving companies Georgia
This question is not an easy one to answer, but let's put it this way. DIY moves are manageable, and you can move without professionals. However, your experience would be entirely different. Relocating without any help means that everything will fall on your shoulders. That is something that's really not easy to handle. With the deadline approaching, there will be more and more things to do, while your energy is being drained. Yes, you will save some money, but is it really worth it? Moving with professionals is smooth sailing. The whole event won't bother you a lot because there won't be a lot for you to do.
But, the ultimate decider for the professional moves vs DIY moves debate is the safety of your items. You can't put a price on safety. In the end, whether the relocation exhausts you or you barely lift a finger, the most important thing will be if your belongings have arrived at their destination without a scratch. That is guaranteed when relocating with long distance movers Georgia, and when it comes to DIY moves, not so much. This is why we always recommend hiring experts, but if you really want to go without professional assistance, know that it's possible to do so.
Choosing the optimal date for a relocation in the Peach State
The moving date can affect the cost of your move, but the importance of it is much bigger than a slight difference in cost. Having weather conditions working in your favor would be ideal. Bad weather, such as heavy rain, snow, windy conditions, etc., could easily ruin your moving experience. Of course, you can't predict the weather exactly, especially not a few weeks upfronts, but you can predict it to some extent based on the season during which you're relocating. Luckily, Georgia is famous for mild weather, so you're unlikely to experience any kind of extremes whenever you decide to move.
Still, even in mild climates, moving during the late autumn and winter months can't be as enjoyable as moving when the weather is really nice. So, picking any month from April to September seems great. But, moving during the other months won't cause you significant problems, since Peach State has a very friendly climate.
Beware of traffic issues – Georgia is infamous for it
Georgia really is a beautiful state and there are so many great things we can tell you about it. After all, we mentioned some of them throughout this article. However, no state is perfect, and it seems like the main problem in Georgia is traffic. The Peach State has never been famous for having traffic without issues, however, over the last few years, these problems have escalated. More and more people are coming to live in Georgia, and that causes further problems in traffic that finds it hard to function properly even with the smaller number of people and vehicles. Atlanta is the worst city in Georgia when it comes to traffic, but not only that, it is also one of the worst cities in the USA, regarding this matter.
So, why are we telling you all this? It's because the success of your relocation may depend on it. No one wants to get stuck in a traffic jam while relocating. It would make things much worse. This is why, once again, we have to emphasize the importance of hiring long distance moving companies in Georgia. You don't have to deal with these problems. So, why not ask the Peach State's moving experts to handle this for you? They're familiar with each corner of every city in Georgia, so this certainly wouldn't be a huge problem for them. On the other hand, if you were to move by yourself and start experiencing Georgia's traffic issues firsthand, then your relocation would take a turn for the worse.
Frequently asked questions about professionally-assisted long distance relocations
Throughout this article, we tried to give you as much information as possible. Verified Movers find it very important to share as much advice as possible, in order to achieve our goal of helping you relocate safely. Still, it's natural that you have a few more questions for us. So, in this section, we'll answer several frequently asked questions, and if there is anything else that you'd like to ask us, we encourage you to do it without any hesitation.
How long does it take for long distance movers in Georgia to transfer my belongings?
The Peach State isn't huge, so barring any unforeseen issues, you can expect your belongings to arrive within 10 days, 2 weeks tops. Of course, keep in mind that, for example, the relocation between Atlanta and Savannah takes more time to be completed than the one between Atlanta and Athens, simply due to the longer distance.
Non-binding estimate vs. binding estimate: What is the difference?
Long distance moving companies in Georgia will offer you a free quote and that is a non-binding moving estimate. Although the price there will be really close to the final one, the point is that the price might change. You should never sign a contract with a non-binding estimate, because that allows movers to increase the price, sometimes even to the amount you're not ready to pay. A binding estimate is a final one, and if you sign on it, you'll pay the exact amount that's in the estimate.
Can I file a complaint if I have been a victim of moving fraud?
Of course, you can. Various institutions are doing everything in their power to eliminate moving fraud. Hence, there are many institutions where you can file a moving complaint. If we had to pick one, our recommendation would be to contact Better Business Bureau.
Will I get moving insurance?
Insurance is an important part of professionally-assisted relocations. Therefore, you will definitely get a chance to have insurance. In fact, long distance movers in Georgia will offer you several types of moving insurance at different prices. Then, you'll be able to choose whichever option suits you the most.
Have a smooth and peaceful relocation experience with some of the finest long distance moving companies in Georgia
Instead of wasting your time and energy on exhausting moving tasks, we definitely suggest you take an easy route, which is asking long distance moving companies Georgia for some much-needed assistance. Your relocation will be swift and simple, the way it's meant to be. Verified Movers will help you get a hold of these companies, matching you with some of the best ones in the business. Therefore, we invite you to take a look at our website, not only for professional movers but for some moving tips as well. Make sure to contact us if you have any questions, and we will be more than happy to help you out.
Facts About Georgia
01. Main Information
Popular Cities
Atlanta, Savannah, Augusta, Columbus, Athens, Macon
US Senators
Reverend Warnock, Jon Ossoff
State Website
State Moto
Wisdom, Justice, Moderation
State Nickname
The Peach State
02. Geo Population
Total Population
11,019,186
Highest Elevation
4,784 ft
Lowest Elevation
Sea level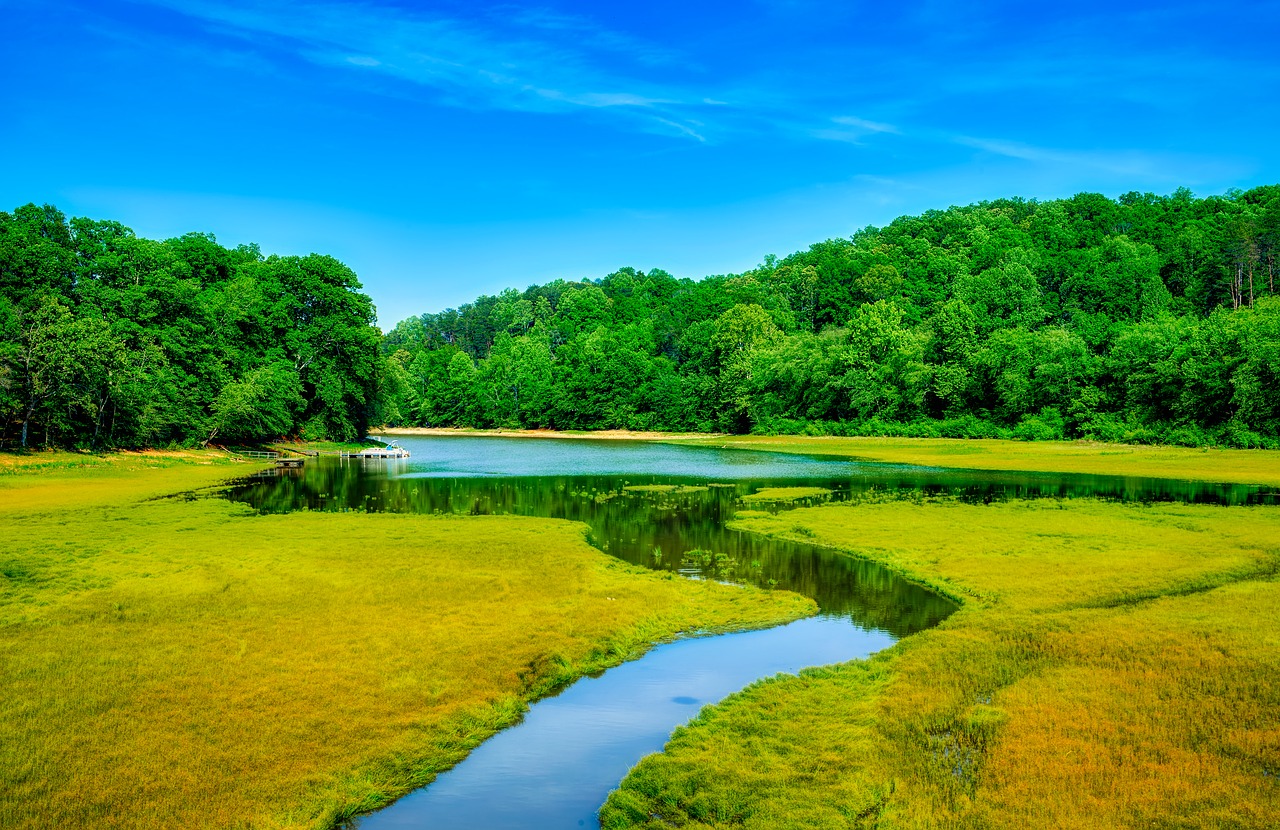 03. Education
Top 5 Elementary Schools
The Westminster Schools, Fulton Science Academy Private School, Atlanta International School, Pace Academy, The Paideia
Top 5 Middle Schools
The Westminster Schools, Fulton Science Academy Private School, Atlanta International School, Pace Academy, The Paideia
Top 5 High Schools
The Westminster Schools, Fulton Science Academy Private School, Gwinnett School of Mathematics, Science & Technology, Atlanta International, Pace Academy
Top 5 Colleges
Georgia Institute of Technology, University of Georgia, Georgia State University, Emory University, Kennesaw State University
04. Rates
Crime Rate
21.43 (per 1,000 residents)
Average Income (household)
$65,030