Do you want to live in a friendly community where people are helpful, polite and generous? Then, you should consider moving to Mississippi to enjoy southern hospitality. Famous for magnolia flowers and trees in the state, Mississippi is also known as Magnolia State. Its major cities like state capital Jackson, are closely located in the southern half of the state with massive forests and farming lands. Therefore, if you want to relocate to cities like Jackson, Hattiesburg, Biloxi, and Gulfport, long distance moving companies Mississippi plan your relocation efficiently. With regular hurricanes, tornadoes, and thunderstorms in Mississippi, long distance movers help you prepare for all important evacuation procedures. However, if somewhere along the way you decide to say goodbye to Mississippi by relocating to another state, we will have you covered as there are many cross country moving companies Mississippi on our website. Check out our platform today and see for yourself how easy finding movers can be!
It is no secret that relocations are complex and challenging. Even more so if you are moving over long distances. With that in mind, it would be smart of you to hire professional assistance, especially if you want to have a smooth, and stress-free experience. However, coming across reliable and experienced long distance moving companies Mississippi is not that easy. They all step forth with seemingly ideal offers, and you will be quick to find yourself wondering who to trust. Verified Movers is here to help you out with that one. Our platform is brimful with information to ensure you have the proper perspective when making your pick.
A brief introduction to long distance relocations
Moving long distances is basically any move longer than 50 miles. Shorter moves are usually happening within one metropolitan area or between 2 very close cities. So, we refer to them as local moves, and local moving companies in Mississippi are taking care of such relocations. But now, even though we put a label on a long distance move as one that exceeds 50 miles, we still need to show you the two types of these moves, so you can find a company that can help you out.
Intrastate moves
Any relocation longer than 50 miles, but within one state, is a long distance intrastate relocation. Assuming you're looking for long distance moving companies Mississippi to help you transport your belongings from one city in Magnolia State to the other, know that you're exactly where you need to be. This article will be devoted to such moves, and of course, companies who are able to complete them.
Interstate moves
Now, interstate moves are slightly different. While they're long distance in nature, we also call them cross country moves because they quite literally mean that – moving across the country. Two or more states need to be involved in such moves. So, anyone who is looking to relocate outside Mississippi entirely, should get in touch with cross country movers from this state.
Mississippi's moving trends have been continuously negative in the last few years
When it comes to migration trends in Mississippi, unfortunately, there aren't too many good things to say. The Magnolia State is being left by many people, while at the same time, it struggles to attract new residents. Also, this wasn't just the case in 2021, and the year before that. In fact, due to the extremely low cost of living in the State of Mississippi, trends have slightly improved in the last two years. In the years before that, things were even worse. However, despite the slight improvements, Mississippi has a negative migration record. In 2021, 47% of relocations happening on the territory of Magnolia State were inbound, so the outbound moves have a strong advantage with 53% of total relocations. So, the question is, why are people leaving Mississippi?
According to studies, where people who left Mississippi were being questioned about the reasons for leaving, 50% cited that their relocation was job-motivated. And that really shouldn't surprise us. Many, many states out there, even some of Mississippi's neighbors, are offering more employment opportunities, along with higher salaries. So, this is the main motivation for leaving Mississippi, but it is just the tip of the iceberg. We have a lot of folks moving to states like Texas and Florida for retirement. Young people are looking to build on their education elsewhere, and of course, some people are simply leaving for family-related motives.
Know, as we said earlier, if you change your mind and decide to leave the Magnolia State, we'll happily help you find cross country movers in Mississippi to take care of that. However, we also have no doubts that your reasons for staying in Mississippi are solid, and that your relocation across this state will change your life for the better. So now, we'll cover a few cities in Mississippi and see what their migration trends are like.
Mississippians have always been fond of Jackson, the largest and most popular city in Magnolia State
Even the folks from the other side of the country have heard about Jackson, the largest city in Mississippi that yet provides you with a small-town vibe, welcoming each new resident with the open arms. The whole atmosphere in Jackson is very neighborly, and it's a really nice place to raise your family. In terms of making the living, it's really not difficult to find a job in Jackson, and not just in a few industries. The job market in Jackson is very extensive, embracing people with all kinds of professions. One of the best things about this city is that it has a cost of living of 5% lower than the Mississippi average. That translates to a cost of living 20% lower than the nation's average. It's easily one of the most affordable cities in the United States.
Now, for all these reasons, it's easy to see why this place is the most moved-in one by Mississippians. In fact, the majority of Mississippians have lived in Jackson, at least for a while, at some point in their lives. In terms of gaining/losing residents against other cities, Jackson comes out at the top in almost every case. It welcomes the most residents from the second-largest city in the state, Gulfport. Around 1,500 people relocated from Gulfport to Jackson last year. However, the fact that there were twice as fewer moves in the opposite direction says enough about Jackson's appeal. It's also worth noting that Jackson welcomed around 1,000 people from Hattiesburg in 2021. To be fair, this route has almost an equal number of relocations in both directions.
Hattiesburg is also very popular among Mississippians, which can no longer be said about Gulfport
Hattiesburg has earned the nickname "the Hub City" due to being somewhat of a cultural center of Mississippi. It's also very safe to live in, perfect for families with kids. What's also interesting about this city is that it's the state's shopping center. So, even those Mississippians who aren't moving here, are coming to this city occasionally to shop. And, the fact that Hattiesburg has a cost of living that's 25% lower than the nation's average boosts its appeal a lot. Moving trends here are very decent. It is on the even grounds with Jackson, with around 1,000 people moving in each direction every year. However, like Jackson, it mostly benefits from outbound moves in Gulfport.
The City of Gulfport is a popular place for Mississippian retirees. However, it seems to have a big problem with keeping young people. They are mostly moving to Jackson, and of course, some are moving outside of the state. While you can't say too many bad things about Gulfport, the lack of opportunities is evident, and the main reason people are leaving it. We already spoke about moving trends between Gulfport and Jackson, so all that's left for us to do is see how it compares to Hattiesburg. Well, in 2021, there were around 700 relocations from Gulfport to Hattiesburg, and only around 400 in the other direction.
How much will it cost to move with long distance movers Mississippi?
The price of relocation is the first thing people want to know about a professional move. And, no one can blame them. Relocations tend to be expensive, especially long distance ones, no matter if you're moving with professionals or alone. But, it is difficult to calculate how much it will cost you prior to getting all the details. Each move is unique, and so is the price. The price can be affected by many different factors like distance between two destinations, the weight of your load, and additional services. So, the best thing you can do is to call a few long distance moving companies Mississippi to get free estimates. But, we're not here to leave you empty-handed, so here are some average prices for professional moves across the Magnolia State.
Moving between Jackson and Gulfport; $700 – $2,000 (158 miles)
Moving between Jackson and Hattiesburg; $550 – $1,700 (90 miles)
Moving between Gulfport and Hattiesburg; $450 – $1,600 (67 miles)
Moving between Southaven and Biloxi; $1,100 – $2,600 (360 miles)
Moving between Southaven and Jackson; $800 – $2,100 (196 miles)
Plenty of moving services will be on the table when relocating with industry veterans
Professional movers know very well that every relocation is a process of its own accord. Everyone has their own needs, wishes and possibilities, supporting the claim that no one size fits all. With that in mind, you can expect experienced long distance movers Mississippi to offer a plethora of services for you to choose from. The most popular ones with the customers include:
Residential moving – People who are looking for a household relocation should ask for residential moving services. This is a basic service, but nevertheless, the most frequently asked for one.
Commercial moving – If you're moving your business from one city in Mississippi to another, commercial moving experts will help you in this case.
Furniture moving – Disassembling and reassembling furniture, as well as transporting it, is a difficult task, but one you won't have to deal with if you ask for Mississippi movers who specialize in furniture relocation.
Packing services – Another gruesome task hardly anyone is looking forward to, is packing. Additionally, not everyone has time to deal with the packing process. So, instead of wasting your time and worrying if you've packed something incorrectly, let packing experts handle this for you.
Storage services – You also have a variety of storage options in the Magnolia State to choose from if you don't want to relocate all of your belongings at the same time. Long distance movers Mississippi would place your items in a climate-controlled and secured facility, preserving their condition and keeping them safe and sound.
Specialty items moving services
Only when you jump into the moving process, you'll see how difficult moving certain items can be. In fact, to people who have no prior experience with relocations, the transport of some items may seem impossible, at least without mentioning the item in question. And, if you have such a thing in your possession, that's quite difficult to relocate, and very valuable at the same time, long distance movers in Mississippi will probably be able to take care of it. At least some of them will. That's why you should browse for a company on the Verified Movers platform that offers the exact services you need. Considering how many movers we have in our database, that seems like the sure thing. Here are a few examples of these specialty item moving services:
Auto moving
Fine art moving
Antiques moving
Piano moving
Pool table moving
How to differentiate fraudulent movers from legitimate professionals?
One of your top goals over the course of your relocation process should be avoiding fraudulent relocation companies. You've probably already heard of some moving scams, so you need to do your best to not become yet another victim of moving fraud. Verified Movers are here to ensure that you end up with legitimate and reputable moving experts from Mississippi. And, we're going to show you just how to identify such companies.
See if a company has the necessary licenses to transport people over long distances
Every carrier company, no matter what the nature of their business is, needs to have the necessary permits to do their work on the roads of the Magnolia State. Long distance moving companies in Mississippi are no exception to this rule. You can check if the movers you're thinking of hiring are licensed at the Mississippi Public Service Commission. We always urge people to conduct a short research before they hire professionals. And licenses are definitely the first thing that need to be checked. After all, what's a few minutes of research compared to ensuring the safety of your move?
Head out to Verified Movers reviews and learn even more about long distance moving companies Mississippi
Seeing for yourself that long distance movers in Mississippi you're considering are licensed, and therefore, legitimate, must be a huge relief. Nevertheless, we advise you not to stop here. Go into the details and learn more information. For example, see how the company treated their former clients. People often share their experiences to express gratitude when the company is good or to warn others if that's not the case. So, spare some time to check out the long distance moving companies Mississippi reviews. Opt for a company that has a good rating, as well as positive reviews. After you've finished reading some of these moving reviews, you'll finally be truly ready to make the choice.
Picking the right time for a move across the Magnolia State
It's not easy to pick the right time for moves across Mississippi, and here's why. Hurricane season is a big enemy to every moving experience in this state. But, you as a Mississippian know this better than anybody. So, you're probably already aware that the hurricane season starts in June and ends in November. During that period, you simply never know what you're going to get weather-wise. Therefore, if you have to move in this half of the year, make sure to check multiple weather forecasts so that your experience isn't ruined.
If you, on the other hand, have the option of choosing a date, why not choose spring? Your move across the Magnolia State will probably be followed by nice weather conditions during that period, and what's even better, is that the price of the move isn't at its highest point during spring. That's reserved for summer, June especially, when the long distance moving companies in Mississippi are busiest.
When should you expect your belongings to arrive?
In general, it's hard to say the exact day when your items will arrive. That's of course only from our perspective where we aren't aware of all the little details about your move, such as distance, etc. Luckily, long distance movers in Mississippi will be able to tell you precisely when your belongings are expected to arrive. What we can tell you though is that most long distance relocations across the Magnolia State last between 10 and 15 days. You'll probably agree that this definitely isn't too long, and on top of that, you're ensuring the safety of your items while letting professionals take care of them.
Long distance moving companies by cities in Mississippi
Now, if you don't have enough time to browse through all companies operating on the Mississippi territory, we wanted to narrow down your choices and point you even closer to the company you'll end up with. This is the list of long distance moving companies Mississippi sorted by the cities in this state, and all that's left for you to do is find a reputable one that operates near you.
If you're looking for some of the finest moving companies in Mississippi, you can count on Verified Movers
You are at the right place to find some of the most trustworthy and affordable long distance moving companies Mississippi! Set your worries aside and use our database to find the moving professionals capable to handle your long distance relocation, no matter its complexity. By reading online reviews you can find some of the most reliable moving companies in Mississippi that can help you move your household or business items in no time. Using our website to find a properly licensed and insured long distance moving company is the best thing you can do at this point. Finding bonded and skilled professionals for the job is the most important part if you want to make your move smooth and stress-free.
Reputable long distance moving companies in Mississippi have agents located to serve the entire state, no matter where you are. We are here, ready to help. With a database of over 21,000 companies up our sleeves, be sure that we can be of great help in the upcoming moving period. And, even if you need something else, like some moving advice for other tasks, head out to our blog where you can find tons of tips and tricks, detailed guides, and many more. We've covered almost everything moving-related, so make sure to consider having Verified Movers as your ally in this life-changing journey.
Helpful hints for long distance relocation
Any moving process brings a lot of tasks, and it's hard to organize this event. And, when you have such difficulties in terms of organization, forgetting about something is almost a certainty. That's why we also recommend people to make a moving checklist that will be there to remind you of all things you need to take care of. And, to help you out, here are a few things you should consider putting in your moving checklist.
Never stack all your cardboard boxes together in one place.
If you are not using help from professional packers, make sure everything is packed and ready for movers on moving day.
Keep your valuables with you
Request a copy of the mover's inventory list.
Check the condition of your belongings after the move
Purchase a moving insurance
Why move with long distance moving company Mississippi rather than DIY?
Sometimes, people simply don't have what it takes to take care of all the tasks of the long distance move. There are just so many details that need to be taken into consideration. Setting the date, making an inventory list, decluttering, preparing your family for the move, etc. It can be very complex and tough to plan, organize, and finally – make happen. Handling all the small parts of the long-distance move in Mississippi makes it the most complicated process you have ever experienced. That's the biggest problem of any DIY move. The amount of work and nerves that need to be put in simply makes it not worth it.
Reliable and professional movers are the best ally in exceeding the successful and smooth transition in Mississippi. So, if you are looking for someone who can handle your move no matter the distance, and no matter the complexity of your long distance move, you are in the right place, because Verified Movers can match you with moving professionals from the Magnolia State at any time.
With reputable long distance movers in Mississippi, you will have a worry-free move
Everyone who is moving has a fear of awful moving scenarios. So, if you want to avoid many broken dishes, lost boxes and stolen items, hire reliable long distance moving companies Mississippi to help. Your relocation doesn't have to, and it won't, be a nightmare. Experts in long distance relocation can make the job so much easier whether you are moving across the country or coast to coast. Hire skilled and reliable long distance movers who know how to get your furniture through the door without wrecking anything.
Pick long distance movers Mississippi who will make your relocation enjoyable!
In order to find the best long distance movers in Mississippi, you should pick a company that customizes its services to your needs. No matter if you are moving your household items or office equipment, we want to be sure you have found the right professional for the job. That's why we are offering you a wide range of long distance moving companies Mississippi so you can pick one you can trust the most with the transportation of your belongings. And sometimes even more importantly, we want to help you find a long distance moving team that can satisfy your needs at an affordable rate.
We are your best source of professional agents located throughout Mississippi
There is no better source than Verified Movers to find your perfect match. We are ready to assist you in finding one of the most reliable long distance moving companies Mississippi has to offer. We have a database of agents located throughout Mississippi to coordinate any type of household or commercial move no matter the distance and the size of your belongings. And if you need some additional assistance – we can help you with that as well. It doesn't matter if you are looking for a mover that can handle your auto shipping or specialty items moving project – Verified Movers and its team can help you find a perfect match.
FAQ
As we are slowly getting ready to wrap things up, we wanted to quickly talk about frequently asked questions. Or, to be precise, to give answers to some of them. So, if you have any more dilemmas, which we're sure you do due to the complexity of the whole process, you just may find your answers in this section.
Are there any items that long distance movers Mississippi will refuse to move?
In fact, there are many items that won't be allowed in the moving truck. However, don't panic because these are mostly flammable and hazardous substances. Items like fireworks, matches, pool chemicals, ammunition, etc. simply can't be relocated with the rest of your belongings due to safety concerns. Ask your movers to provide you with more details about the things you can and cannot move.
Is it possible to purchase moving insurance?
Insurance is an important part of every relocation because even if you hire the team that's the best of the best, something can always go wrong. So, we'd advise you to never move with being insured. If you're curious about the options you have, you'll usually be provided with three types of moving insurance, which is of course, if you're relocating with reliable professionals in MS.
Full value protection
Third-party liability protection
Released value coverage
If the movers don't live up to their promises, is there a way to file a complaint?
You can file a complaint with Mississippi Public Service Commission, the agency we mentioned earlier if you're not happy with the outcome of your move. Additionally, you can turn to Better Business Bureau as well and file a complaint there. Just keep in mind that, usually, the deadline for complaints is 6 months after the move has been finished, so there's not too much time to procrastinate.
How far in advance should I call long distance moving companies in Mississippi?
First of all, if you're in a hurry, you'll be glad to hear that many long distance moving companies Mississippi will be able to help you on short notice. But, for everything to run smoothly, and to give yourself plenty of time to prepare for the moving day, we advise you to reach out to your movers at least 30 days in advance.
Verified Movers are always here for your convenience
It is virtually a fact that having reliable, professional, and experienced moving assistance at your side will make the process that much faster, simpler, and simply a success. However, finding such individuals can provide to be quite an undertaking. Still, Verified Movers are here to make it less of a chore, and more of a breeze. Take a look at our platform, and find all the information you will need in a swift and stress-free manner. Apart from important info on all the companies, you will also be able to take part in the first-hand experience previous customers have had, all by reading their reviews. We are here to help you out, so make sure to visit us right away!
Facts About Mississippi
01. Main Information
Popular Cities
Jackson, Hattiesburg, Tupelo, Biloxi
US Senators
Roger Wicker, Cindy Hyde-Smith
State Website
State Moto
Virtute et Armis
State Nickname
The Magnolia State
02. Geo Population
Area (sq mi)
48,430 sq mi
Total Population
2,966,407
Lowest Elevation
Sea level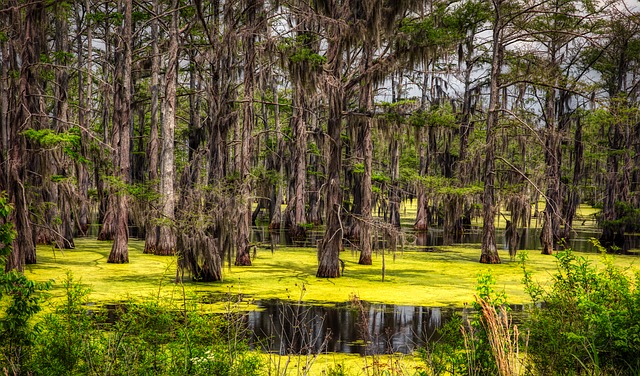 03. Education
Top 5 Elementary Schools
St. Andrew's Episcopal School, Jackson Academy, Petal Elementary School, Popp's Ferry Elementary School, Eastside Elementary School,
Top 5 Middle Schools
St. Andrew's Episcopal School, Jackson Academy, Petal Middle School, Madison Middle School, Lovett Elementary,
Top 5 High Schools
The Mississippi School for Mathematics and Science, St. Andrew's Episcopal School, Jackson Academy, Jackson Preparatory School, Madison Central High School,
Top 5 Colleges
Mississippi State University, University of Mississippi, University of Southern Mississippi, University of Mississippi Medical Center, Jackson State University
04. Rates
Average Income (household)
$45,081