If you want to have a smooth and simple relocation, you would be smart to contact a professional moving team. Especially if you plan on having a long distance relocation. While it is possible to take care of this on your own, it will cost you plenty of time, nerves, and energy, and success is by no means guaranteed. On the other hand, turning to long distance moving companies Kansas will not only spare you many hours but also give you peace of mind, knowing all will work out perfectly. Verified Movers is your go-to platform for researching quality companies, and getting all the necessary information in one place without any trouble. However, if you change your mind after a while, and start thinking of leaving Kansas, you have nothing to worry about as we will help you track down cross country moving companies Kansas. So, head out to our website and find a team that fits you the most!
Migration dynamics in Kansas
Overall, moving trends in Kansas are not good. There were only 45% of inbound moves last year. But, there are some slight signs of improvement. Over the last few years, the number of people moving to Kansas has increased slightly. They are mostly coming from neighboring states, such as Missouri, Texas, and Colorado. But, we can see a large number of people moving from California to Kansas. This means that the low housing and cost of living are very appealing even to people living in a totally different state. Adding on that the good educational ratings, Kansas has become a great state for families and retirees.
However, the state still lacks good job opportunities, as well as some entertainment opportunities for that matter. This is mostly why its moving trends remain negative, and now, we'll take a more detailed look into the moving trends between cities in the Sunflower State. Who knows, maybe this will help you decide which city you want to move in, provided that you haven't decided already.
Wichita reflects Kansas' moving trends and is struggling to keep residents
All things considered, Wichita seems like a pretty nice place to live. However, moving numbers are saying otherwise. So, what is the problem? Well, ever since COVID-19 struck, the largest cities in each state, at least the majority of them, started struggling. This is because, no matter the cost of living on the state level, these cities are usually the most expensive places in their respective states. So, Wichita, although it has a cost of living 12% lower than the nation's average, it also has a cost of living of 5% higher than the state's average. But this is just one of the issues. Many people who lived in Wichita were from other cities in the Sunflower State and when they switched to remote work during the first wave of the pandemic, it made sense to return to their hometowns and cut the expenses.
Additionally, young people, mostly young professionals are leaving Wichita as well, but not necessarily to move to some other city in Kansas. They are actually usually leaving the state altogether. But, let's see how does Wichita compare to other Kansas' cities moving-wise. Well, at the first glance, it's definitely not good. Almost 1,000 people left Wichita and went to Topeka last year, which makes this the most numerous long distance relocation in KS. A lot of Wichita's residents went to Manhattan and Lawrence too, around 500 to each of these cities. It's similar when you look at the cities outside of Kansas such as Kansas City of Oklahoma City. Wichita is not in a good position right now, but the city is still a nice place to live so these trends will change for better eventually.
Topeka is also struggling, while Lawrence and Manhattan are having decent moving numbers
The capital of the Sunflower State, Topeka, is not in a much better position than Wichita. To be fair, it relocations happening between Wichita and Topeka are on the side of Topeka, but Wichita is the only city where that's the case. Topeka is losing residents to both Lawrence and Manhattan, as well as to some other cities in the state. Slightly less than 1,000 people left Topeka for Lawrence, which makes Larence the most moved-in city in KS from Topeka. While Topeka managed to attract almost 1,000 people from Wichita, only about 500 of them went in the opposite direction. Meanwhile, Lawrence and Manhattan are growing steadily, mostly at the expense of Wichita, Overland Park, and the aforementioned Topeka.
The cost of moving across the Sunflower State
If you want to know the most precise prediction for the cost of your move, we're here to help you out. However, the best way for us to do this involves you filling out free moving quote on our website. We need to know a few details about your move to give you the best possible guess. However, in case you're only interested in the average prices for now, here are some examples:
Moving between Wichita and Overland Park; $800 – $2,200 (185 miles)
Moving between Wichita and Topeka; $700 – $,2000 (146 miles)
Moving between Overland Park and Manhattan; $650 – $1,950 (124 miles)
Moving between Lawrence and Wichita; $750 – $2,100 (162 miles)
Different moving assistance options to choose from
So, you are looking for a professional mover that can help you move quickly and efficiently. Long distance moving companies Kansas can help you do that. But, remember, when moving across the Sunflower State, you need professionals with the experience, resources, and specialized equipment. The best long distance movers have the knowledge and skills to securely and professionally transport all of your household or business goods.
On top of that, they will provide you with skilled representatives all over the state. Most importantly, they will ensure that your move is safe and successful. Trustworthy long distance movers in Kansas guarantee pickup and delivery dates, free in-home estimates, and a wide range of quality moving services. So, when you are building your moving plan, long distance moving companies Kansas will help you choose the services to best suit your needs, including:
Residential/household moving services
Commercial/business/office moving services
Storage units (private, mobile, climate-controlled, etc.)
Packing and unpacking services
Pet relocation assistance
Senior relocation assistance
Furniture disassembly and reassembly
Piano moving services
Hot tub and billiard table moving services
Art handling, shipping, and crating moving services
Whatever you need, in our database, you'll be able to find movers who can help you with it, so make sure to check out Verified Movers.
Why is the packing service one of the most used ones?
To some, this might not come as a surprise, and those are definitely people who have already had experience with packing their whole home. Packing is the most time-consuming process in the whole relocation. But it also gets a large part of your energy, as people often start to reminisce about objects they are packing. While there are some packing tips and tricks you can use, like decluttering and the order of packing, most people leave this to long distance moving companies in Kansas.
When you hire a packing service, you will have much more time for yourself. Professional long distance movers Kansas will come to your help. Great thing is that there won't be a need for you to think about packing materials, as they will bring their own. Also, their experience and professionalism mean that they will safely pack everything. It is very important for objects not to move inside of the box or during the drive. They will also protect all of your large furniture or special items you might have, like a piano.
Do some research to avoid moving scams
This is important simply because there are many fraudulent movers out there. And when we say many, we mean it. In the last few years, more and more people are reporting being a victim of scam companies. However, you don't need to be scared. The best thing you can do in order to avoid moving scams is to do your research. Take a look at testimonials at Verified Movers reviews, stay on the lookout for red flags and never hire a mover that isn't properly licensed. If you're wondering where you can check if the long distance moving companies in Kansas are licensed, visit the Transportation Division of the Kansas Corporation Commission. If you know someone who recently moved, you can even ask for a recommendation. Your safety is what matters the most, so make sure you and your belongings stay safe at all times.
When to schedule your moving date?
Moving across Kansas can make some people uncomfortable and worried about the weather they can encounter there. It is amazing to see how there are three different climates that you can find in different parts of the state. Plus, the summers will be extremely hot as in many central states, and you should definitely prepare for cold winters. Not just that, but when moving across Kansas you should definitely insure your house because there are serious storms and even tornados between March and September. Therefore, we would advise you to move sometimes during fall, because the weather conditions throughout the Sunflower State are mostly mild in this period. Also, the relocations aren't most expensive during that time, because summer is the busiest season for long distance movers in Kansas.
Count on Verified Movers' assistance over the course of your moving process
There's one thing you can be certain of during the moving process – Verified Movers will not let you down. If you need to find professional assistance for your move, we have a database of 21,000 companies ready for you to explore. Obviously, not all of these professionals can help you out in the Sunflower State. But, don't worry, many of them can, and we can match you with them easily. Once you find long distance movers Kansas on our platform, you'll also get a chance to read the company profiles, and perhaps more importantly, the reviews their former clients have left. So, as soon as you start exploring our platform, nothing will stand in the way of you from making an informed choice.
Apart from matching you with some of the finest professionals in the business, Verified Movers has other ways to help you. Most notably, you have our blog where you can find so many useful pieces of advice on ins and outs of the moving process. We're sure that there's something you need help with, and we're also sure you'll find an answer on our blog
Reach out to several long distance moving companies Kansas and ask for a free quote
Do you need a moving and storage company specializing in long-distance relocation? Verified Movers want to make sure your long distance movers have experience for a secure and cost-effective move. Read reviews to get an idea of which moving company is the best for you. So, pick movers with secure storage facilities, specialized equipment, and the best customer services in Kansas. We are happy to help you find the best long distance movers for your upcoming moving needs.
Start scheduling your move and request a free in-home estimate from your long distance movers of choice. Fill out a quote or call your long distance moving companies in Kansas today! You can also see some of the moving tips on our website while you are searching for your movers.
The importance of having a reliable team next to you during the relocation process
The answer is pretty simple actually. Moving is hard. And because of that, you will need all the help you can get. All hands on deck. And that is precisely where our long distance moving companies in Kansas step in. Verified Movers are here to help you handle your long distance move. Here and now. All you have to do is to pick one of the many movers we have in our system. Seasoned professionals will take it from there.
What is the difference between moving on your own and hiring professional long distance movers Kansas?
There is definitely a noticeable difference. When you decide to move on your own, even with the new help from your friends, you might encounter some problems. You will need to have enough time to organize everything properly. After you write down everything, you will need to get all the packing and moving materials and items to help you. Then comes the renting process, you might need to get a storage unit, either one in the city or the portable one. Renting a truck also needs to be a top priority and you should make a driving schedule if you were moving long distances.
When you hire long distance movers Kansas you won't need to worry about any of that. You can still plan your move, but you will need much fewer details. You will be able to focus your time and energy on other things you need to finish. Professional movers from Kansas can take care of your packing as well. You can be sure that your things will be in great hands as they have a lot of experience. Also, professional training means that everything will be done safely and in an efficient way. So, why not save your time and energy for better things?
Moving with kids
Long distance moving companies Kansas can help you with this as well. Moving with kids doesn't sound that hard, but it is. This type of long distance relocation requires your complete devotion, some extra time, and above all else – a lot of extra energy. That is where long distance movers Kansas come in. They are here to make your move simple and easy. Just the way you like it. Let them handle all the hard work and give yourself enough space and time to prepare your children for the move and relocate more seamlessly.
Tips on organizing your relocation
What's your next move? What needs to be done? Let's dive in!
Start planning and preparing for your move in advance.
Create a strategy and stick to it.
Use your time wisely.
Make a moving inventory and sort your belongings.
Donate, recycle or sell items that you don't need anymore.
Buy enough packing supplies.
Look at our database for long distance moving companies Kansas and find yourself a reliable mover.
FAQ
If you have some questions about your move, the best thing is to ask your movers. But, for some of the most asked questions, we have gathered some answers.
How to calculate a budget for moving?
Moving costs usually depended on two factors. The distance between your old and your new house and the weight of the things you are transporting. Once you know this, you can add the price of additional moving services and calculate your approximate moving budget. Also, you can use the free estimates that most long distance moving companies in Kansas offer.
How to choose reliable movers between so many long distance moving companies in Kansas?
As mentioned earlier, it is very important to choose reliable movers and avoid moving scams. All of the moving companies need to have some sort of license. This will depend on whether they are doing cross country moves, only intrastate or international. Also, different states will have different regulations. In Kansas, they need to have their Motor Carrier Identification number.
After checking for that, always bed sure to check for previous experiences from clients. Their reviews will help you to see how a company operates and what you can expect. This is why taking some time before selecting a long distance movers Kansas is a good thing.
How long is the moving process going to take?
If you're wondering about the whole moving process, it's very hard to tell. Sometimes, when you include all the preparations, it can last for over a month. When it comes to the transition handled by long distance moving companies Kansas, it shouldn't take longer than 2 weeks.
Is there anything that long distance movers in Kansas won't move?
Actually, there is. While all reputable long distance movers Kansas pride themselves in the fact that they are able to relocate any item, some things simply had to be left out due to safety issues. So, any flammable or hazardous substances, and items made of such substances, won't be allowed in the moving truck. Consult with your movers to know exactly what you can and cannot move.
How fast should I expect movers to pack up my goods?
Feel free to set high expectations because experienced packers can live up to them. Your home will probably be packed up in just a day.
Long distance moving companies by cities in Kansas
Take a look at our platform and track down reputable long distance moving companies in Kansas
When it comes to relocations across Kansas, or anywhere across the USA for that matter, you have a reliable partner in Verified Movers. Our website is filled with useful information for all the people who plan on moving. Not only will you find data on long distance moving companies Kansas, reviews on their service, and quotes to help you choose, but also great moving advice. Visit us and start exploring the benefits of our platform today!
Facts About Kansas
01. Main Information
Popular Cities
Wichita, Topeka, Kansas City, Lawrence
US Senators
Roger Marshall, Jerry Moran
State Website
State Moto
To the Stars through Difficulties
State Nickname
The Sunflower State
02. Geo Population
Total Population
2,963,308
Highest Elevation
4,041 ft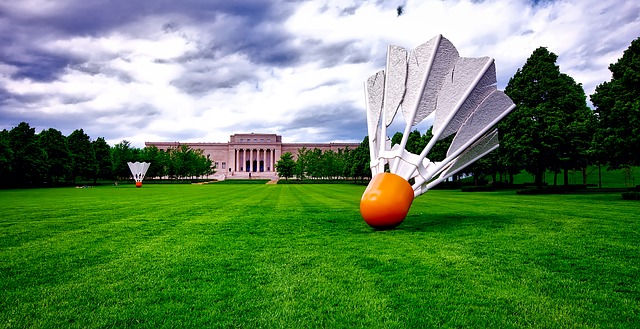 03. Education
Top 5 Elementary Schools
Wichita Collegiate School, Sunset Ridge Elementary School, Lakewood Elementary School, Oakwood Hill Elementary, Independent Schools
Top 5 Middle Schools
Wichita Collegiate School, Bishop Seabury Academy, Lakewood Middle School, Prairie Star Middle School, Independent Schools
Top 5 High Schools
Wichita Collegiate School, Bishop Seabury Academy, Blue Valley North High School, Blue Valley High School, Blue Valley West High School
Top 5 Colleges
University of Kansas, Kansas State University, Wichita State University, Emporia State University, Fort Hays State University
04. Rates
Crime Rate
24.99 (per 1,000 residents)
Average Income (household)
$64,521