If you have decided to relocate across the famous Aloha State, you're in the right place. These relocations are often complex enough to avoid the DIY moving option altogether. That's why people opt for professional assistance, and so should you. Verified Movers can introduce you to some of the best long distance moving companies Hawaii and once you hire one of these companies, your relocation will be a smooth sail. On our platform, you can read the reviews given by other clients to get the best moving and storage company to help with your move. Also, if you change your mind and decide to leave Hawaii, here you'll get a chance to take a look at the reviews of cross country moving companies Hawaii. So, no matter the distance you're moving, we'll be here to assist you. With this in mind, make sure to visit our website and find your team of movers as early as today!
Every relocation process carries with it certain challenges and possible complications. However, the bigger the distance you want to travel, the greater the hardships of the relocation are likely to become. With this in mind, it is wise to have experienced long distance moving companies Hawaii at your side. Not only will they provide the most adequate answer to any kind of issue that may arise, but they will also give you the peace of mind you will have knowing everything is under control. Verified Movers are here to make sure you get to these professionals in the fastest, most secure way. Take a look at our platform for more information.
Intrastate vs. interstate moving: What is the difference?
As we prepare to discuss long distance moves, as well as long distance moving companies Hawaii, in more detail, we need to solve the dilemma of interstate vs intrastate moves first. While you're looking to move over long distances, there are still two types of these moves and they will determine which companies you'll ask for help. So, interstate moves are also known as cross country relocations, and they essentially mean moving out of state. Therefore, if you're leaving, or thinking of leaving, Hawaii, know that interstate moving companies are the ones you should ask for help. Now, intrastate moves, which we'll cover in more detail here, are relocations over 50 miles, but within one state. If you're planning on moving across the Aloha State, you're in the right place, and make sure to read on.
Moving trends in Hawaii are still very positive
Living in Hawaii means living in one of the most expensive states in the country. The Aloha State is far from easy to afford. The cost of living in Hawaii is 88% higher than the nation's average. Its largest city, Honolulu, is actually the third most expensive city in the United States. Simply, Hawaii is an expensive place, but once you settle in and get a job, it's actually not too difficult to afford, considering that salaries can match high prices. Nevertheless, current moving trends are suggesting that states with higher living costs are experiencing negative moving trends. So, the fact that Hawaii is still among the 10 most moved-in states speaks a lot about the high quality of life on the islands.
Now, here are some numbers. In 2022, 61% of moves involving Hawaii were inbound. So, with less than 40% of outbound moves, it's clear that Hawaii is still an appealing destination for relocation. Of course, it remains, and frankly, always will be a popular tourist spot. But, it's clear that Aloha State is much more than a tourist spot and that people are constantly coming here to settle in long term. And now, let's take a look at what places in Hawaii are most popular among movers. In case you still haven't decided which city in the Aloha State you'll call home, this might help you make a decision.
Honolulu is the most obvious choice
It's time to look at the prospects of Hawaiian cities. Naturally, we have to start with Honolulu. Yes, you surely considered this city already. Or, you're maybe leaving it for some other place. In the case of the latter, stick with us as we'll discuss other cities as well. But, starting with, by far, the largest city in Aloha State, simply makes sense. Honolulu has become a huge place and compared to the rest of the cities in Hawaii, it is at least 7 times larger population-wise. It's one of the most expensive cities in the USA, with a cost of living 95% higher than the nation's average. Truth be told, it is only about 10% more expensive than the Hawaii average.
Honolulu is where things happen in Hawaii. Of course, there are other beautiful cities that mostly serve as tourist spots, and folks who are living there are mostly employed in the tourism sector, or some other hospitality and sales branches. But if you're looking for a city with a variety of opportunities in Hawaii, Honolulu is the place to be. Bear in mind that even though the city has a low unemployment rate, it isn't very easy to find a job there. So, if you're thinking of moving to Honolulu, it might be a good idea to find a job before moving there, so you can be sure that you won't regret it. The most in-demand jobs are in tourism, hospitality, health care, and IT. Therefore, if you have some experience in those industries, or if your profession falls under those categories, things will be much easier for you.
What about other cities?
Well, apart from Honolulu, you always have East Honolulu. Of course, these two cities are within the same metro area, so what we said about Honolulu works for East Honolulu as well. There are some other worthy candidates on the island of Oahu. For example, Waipahu, Pearl City, and Kailua are certainly good places to call home. Waipahu is especially interesting because it is much cheaper than the other cities on this island. Its cost of living is 10% lower than Hawaii average. Considering that it's relatively close to Honolulu, it's quite appealing.
If you want to live and work on the Big Island, then Hilo should be your choice. Kahului is the best place for those who want to relocate to Maui. It is the largest city on this island and a part of the second-largest metro area in Aloha State. Finally, for those who are looking to move to Kauai, Lihue should strongly be considered.
How much does it cost to move across Hawaii?
You're probably wondering how much is your move going to cost, especially if you're thinking of hiring professionals, which is surely the best option, especially if you're moving from one island to another. Now, the cost of a professional move is a very tricky subject since there are many factors involved. But worry not, because if you share some details about the move with us, such as distance, the size of your apartment, etc., we will give you the most accurate price. So, head out to our website and fill out the free moving quote to get more info. Still, we want to mention a few average prices to give you some idea of the expenses that await you.
As we said, it is difficult to calculate the exact price, even give the average price ranges because Hawaii is specific, and if you're moving from one island to another, it is completely different than any other long distance move in the USA. But here are a few examples. A move between two islands in Hawaii is likely going to cost you between $1,000 and $3,000. Moves within one island usually cost less than $1,000, but these are considered local moves, and not the long distance ones.
How to pick the right company among many long distance movers in Hawaii?
This is a question that bugs many people who are preparing for a move. Although hiring movers seems simple at first, there are many variables involved, and not every company is suitable for your move. Most importantly, you have to avoid fraudulent movers. But, we're here to give you a few guidelines, so that you can choose the right team.
Pay attention to the licenses
Long distance moving companies Hawaii have to be licensed. Simple as that. There is instantly something suspicious if the company didn't obtain the necessary permits for transporting people's belongings. So, this is something that you should check to have peace of mind during the move. Hawaii Public Utilities Commission regulates moving companies in the Aloha State. Once you've made sure that the moving company has received the permit to operate from this agency, it's time to proceed with the research.
Reviews will give you a better idea of which long distance moving companies in Hawaii are worthy of your trust
Reviews are our ally very frequently. Whenever we're looking to buy some goods, it's always good to see what other people had to say about the product. And the same goes for moving companies. Having a look at long distance moving companies Hawaii reviews will help you assess the quality of the company you're considering. There will probably be some other important info, for example, which services are provided by the company, etc.
One problem we've recognized though is that fake reviews are frequently posted. As a solution, we have created a platform for moving company reviews with an emphasis on checking the reviews to determine if they're genuine. That's why we check every testimonial posted on our platform, so that, once you take a look at Verified Movers reviews, you know you're reading genuine comments from people who have had experience with certain companies. Therefore, rely on us in your pursuit of long distance movers Hawaii and your choice will be much easier to make.
With a variety of moving services at your disposal, relocation can be a smooth sailing
Before you settle on one company and choose them as your partners during the move, check their services. Each of us has different needs in terms of the relocation process. Some are moving home, some are moving offices, some don't have time or skill to efficiently pack up the home, some need a storage unit, etc. So, it's important that long distance movers Hawaii you hire offer everything you need for a successful and seamless move. When it comes to the list of these moving services, it's quite long, but we'll mention a few.
Residential moving
Packing services
Storage services
Furniture moving
White glove moving
Junk removal
College moving
Senior moving
On top of that, if you're struggling to think of a way of relocating certain items, know that there are some special moving services such as:
Piano moving
Antiques moving
Fine art moving
Pool table moving
Carefully plan the date of your move
Now that you have decided which team of long distance movers in Hawaii you'll move with, it's time to take care of some other details. One of those is picking the moving date. Any person who is in a rush and needs to complete the move quickly shouldn't be distracted by this. You simply play the cards you were dealt and hope for the best. Of course, with professionals by your side, it will be quite smooth and efficient no matter the date. But, to make the most out of your move, take the weather into account. For example, it's quite hot in the summer in Hawaii, plus, islands on the ocean are always at risk of storms from June to November. That leads us to choose spring as arguably the best time to relocate across Hawaii.
Still, there is no date that we would emphasize as a must-avoid. Some colder states are definitely not suitable for winter moves, but you can relocate across Hawaii any season. However, what you should keep in mind is that summer is the moving season, so naturally, long distance moving companies in Hawaii are busy during this period. As a result, your price may be higher if you choose a summer move.
FAQ
We're slowly reaching the end of our story here, but before we go, there are a few more questions we wanted to give answers to.
Which insurance options are available when moving with long distance moving companies Hawaii?
First of all, if you're thinking about whether or not to purchase moving insurance, we think you definitely should. In terms of options, here are the most common ones:
Full value protection
Released value coverage
Separate liability
Should I expect a notification from long distance movers Hawaii before they arrive?
Yes, you will receive a 24-hour notice.
How long will my move last?
Moving between the islands usually lasts just a few days, in most cases less than 10 days. But, it depends on several factors, and your movers should inform you of the exact arrival date.
How far in advance should I schedule the move?
We think the optimal time for scheduling a move with long distance moving companies in Hawaii is one month in advance.
Long distance moving companies by cities in Hawaii
Finding reliable movers in Hawaii is easy with Verified Movers
Your best bet toward a smooth move is with professional movers. And, your quickest way to find these experts is with Verified Movers. Our platform has all the information you need on reliable long distance moving companies Hawaii. So, visit us today and get your relocation off to a flying start!
Facts About Hawaii
01. Main Information
Popular Cities
Honolulu, Kailua, Hilo, Lahaina, Kapolei
US Senators
Brian Schatz, Mazie Hirono
State Website
State Moto
The Life of the Land is Perpetuated in Righteousness
State Nickname
The Aloha State
02. Geo Population
Total Population
1,483,762
Highest Elevation
13,796 ft
Lowest Elevation
Sea level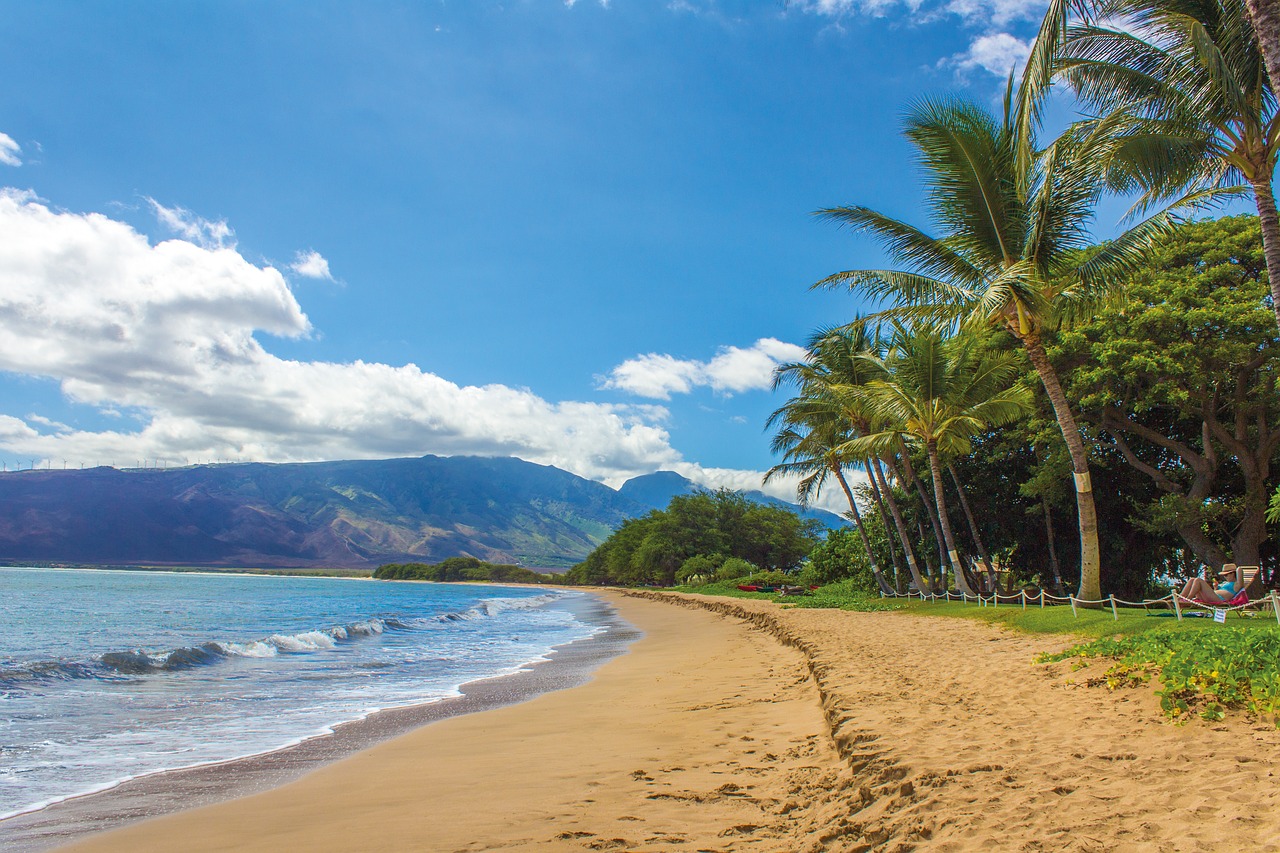 03. Education
Top 5 Elementary Schools
'Iolani School, Punahou School, Asia Pacific International, Hawai'i Preparatory Academy, Le Jardin Academy
Top 5 Middle Schools
'Iolani School, Punahou School, Asia Pacific International, Hawai'i Preparatory Academy, Seabury Hall
Top 5 High Schools
'Iolani School, Punahou School, Asia Pacific International, Hawai'i Preparatory Academy, Seabury Hall
Top 5 Colleges
University of Hawaii at Manoa, University of Hawaii - West Oahu, Hawaii Pacific University, Brigham Young University-Hawaii, University of Hawaii at Hilo
04. Rates
Crime Rate
29.13 (per 1,000 residents)
Average Income (household)
$92,600