(312)728-7338

159 N Sangamon St, Chicago, IL 60607, USA

US DOT: 3476069
Get Your Instant Moving Quote
About the company
606 Movers is a professional moving company based in Chicago IL. It doesn't matter if you need assistance with moving your home or your office, you can rely on us to be there for you. We have plenty of experience and use premium moving equipment and supplies. Our main focus is on providing a great service at an affordable price. We service the Chicago city area and are able to handle relocations of all sizes. Aside from standard moving services we offer an environmentally friendly moving option. We aim to make moving as simple and as straightforward as possible.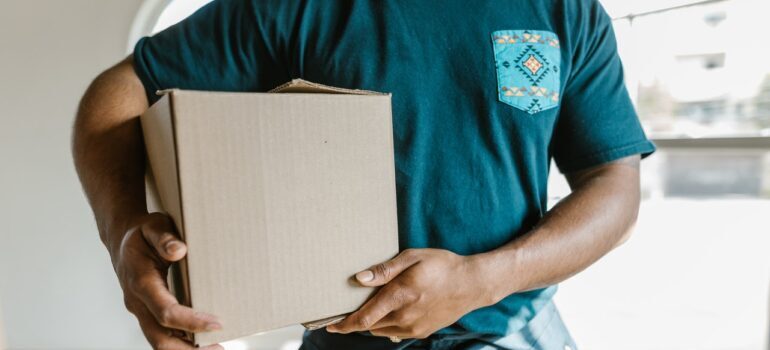 Have an easy-going relocation with the help of 606 Movers
We are an experienced Chicago moving company you can rely on. All of our movers have gone through extensive training and have the skills to assist you in any moving situation. It doesn't matter if you are moving just a few items or a 6+ bedroom apartment, you can count on us to make it simpler for you. All the equipment that we used is of high quality and ensures that all of your belongings arrive safely and undamaged. We use premium quality packing materials that ensure the well-being of your items. So, give us a call and experience the best possible moving experience in Chicago.
We are here for relocations of all sizes
Our main goal is to make your upcoming relocation as simple as possible. And it doesn't matter what the size of the relocation is. From basic relocations where we use our trucks and equipment to safely move your belongings, to just help you out when you are shuffling items around the house. Therefore, there's no work that is too big or too small for us. You can even add extra stops along the way if you need to drop some of your items at a specific location. And even if you have your own moving truck, we are here to assist you in loading and unloading. So, whenever you need someone to help you with any moving task, you can turn to 606 Movers.
Great service at an affordable price
Our main goal is to provide you with a satisfactory moving service in Chicago. Anything less than that would be a failure on our part. We are not solely focused on profit, but on helping you get your belongings to your new home. So we strive to offer the best service possible at an affordable price. We don't require any deposit and our hourly minimum is just 2 hours. After that, the time is counted in 15-minute intervals. That way, you only pay for what you actually use and nothing more. For your convenience, we offer a free moving estimate.
606 Movers reviews speak for themselves
Our most important task is to provide our clients with good service. That has been our motto from the very beginning and is still what drives us to this day. So, if you read 606 Movers reviews today you will see that we haven't deviated from our goal. So, you can always expect us to perform to the best of our abilities. We will provide you with everything you need for a simple and straightforward relocation.
A wide range of Chicago moving services are at your disposal
Whenever you need to move inside the Chicago area, we are here to help. You can rely on us to be there to provide you with the assistance you need from start to finish. It doesn't matter if you are moving a single item, or an entire home, we will be there to make things easier. We can relocate everything from homes to offices and anything else in between. If you have your own moving truck, we can also help you with loading and unloading. 606 Movers is here for all your moving needs. 
Move your home relocation worry-free with 606 Movers Chicago
Our residential moving service is there to provide you with anything you might when moving your home. We are equipped to handle relocations of all sizes, so it doesn't matter if you are moving a studio apartment or a 6+ bedroom home. We will make sure that all your belongings are well taken care of. Our movers use high-quality tools and materials that ensure the safety of all your items. 606 Movers are one of the most trusted moving companies in Chicago, and you can rely on us for your relocation as well.
Move your office space quickly and efficiently
We understand that moving an office requires careful consideration and a thorough plan. That's why we do a pre-move survey and carefully plan every step of the relocation. So we can be quick and efficient when the moving day arrives. All your office furniture and equipment will be packed and moved in a way that has the least impact on your day-to-day operations. We also have the skills needed to move computer and server equipment. If you have any doubts is our efficiency, simply look for 606 Movers reviews and you'll easily see how dedicated and organized we are.
Make moving easy with our packing services
606 Movers is a full-service moving company and we are able to take care of every aspect of your relocation. One of the most useful services that we offer is the packing service. That way, you can let us handle the entire relocation, without you having to waste precious time. All that you have to do is point us in the right direction and we'll take care of everything.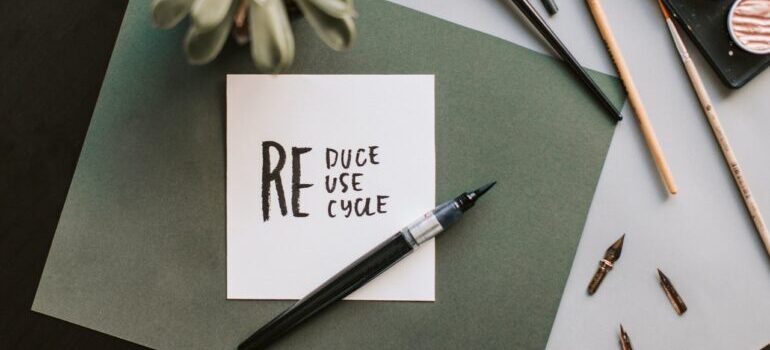 Have an eco-friendly relocation with 606 Movers
The moving industry produces a lot of waste in terms of plastics and cardboard. We aim to change that, so we are offering an eco-friendly moving option. There are many ways in which we achieve that. From recycling programs to using reusable plastic bins, we will make sure that your relocation has the least possible impact on the environment.
606 Movers  are your best option for a Chicago relocation
Whenever you need to move anything within the Chicago area you can count on us to assist you. We have trained and experienced movers eager to help. It doesn't matter you have your own truck and need only loading/unloading assistance or if you want us to take care of the entire relocation. 606 Moers are here to make your upcoming move as simple and as straightforward as possible. 
Moving Without Enough Research
Unknown companies and
potential scams
Damage and loss
of items
Delays and issues
with the staff
Moving With the Help of Verified Movers
Publicly listed and
reviewed companies
Proper care for your
belongings
Professional and
experienced movers
Get Matched With A Verified
Moving Company
Get your instant moving quote
Add one of our Badges to Your Website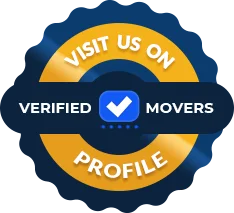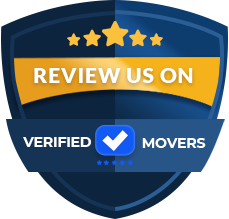 Moving Companies by States