When moving to Idaho, you'll have many unique and different cities from which to choose. There's a beautiful Boise, Nampa famous for its wineries, and Idaho Falls – the best adventure city. Other popular places where you should consider move include Meridian, Twin Falls, Lewiston, Caldwell, and Moscow. Idaho is located in the Pacific Northwest, and it is one of the most expansive but least densely populated areas in the United States. If you want to live in a mountainous state, Idaho is your new home. Whether you're moving to Idaho, to the next state or across the country, long distance moving companies Idaho provide efficiency, flexibility, and value.
Cross Country (Interstate) Moving Companies Idaho
Facts About Idaho
01. Main Information
Popular Cities
Boise, Nampa, Twin Falls, Meridian
Governor
Brad Little
US Senators
Mike Crapo, Jim Risch
State Website
State Moto
Let it be perpetual
State Nickname
Gem State
02. Geo Population
Area (sq mi)
83,797 sq mi
Total Population
1,860,123
Highest Elevation
12,662 ft
Lowest Elevation
713 ft
Time Zone
Pacific/MT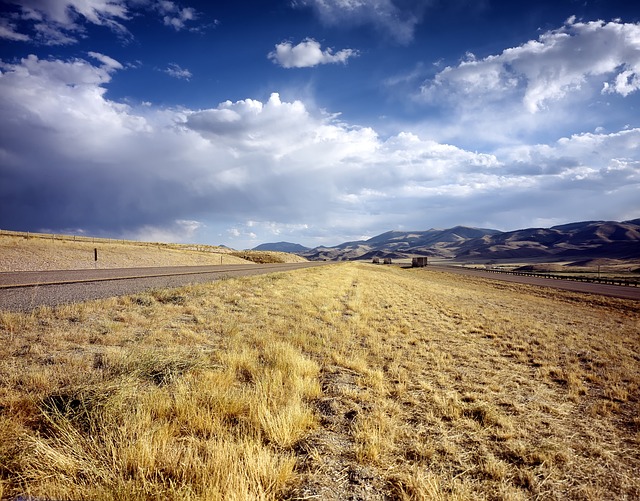 03. Education
Top 5 Elementary Schools
Riverstone International School, Sun Valley Community School, Falcon Ridge Public Charter School, West Park Elementary School, Palouse Prairie Charter School
Top 5 Middle Schools
Riverstone International School, Sun Valley Community School, Falcon Ridge Public Charter School, Coeur D'Alene Charter Academy, Payette Lakes Middle School
Top 5 High Schools
Riverstone International School, Sun Valley Community School, Boise Senior High School, Coeur D'Alene Charter Academy, Meridian Medical Arts Charter School
Top 5 Colleges
University of Idaho, Boise State University, Brigham Young University-Idaho, Idaho State University, Lewis-Clark State College
04. Rates
Crime Rate
14.43
Employment Rate
60%
Average Income (household)
$55,785
Poverty Rate
13.12%
Moving over long distances can be a rather stressful process. You will have plenty on your plate to deal with. From packing and transporting your belongings, to sorting the utilities, transferring of medical and school records, and gathering all necessary documents, you will find yourself struggling pretty soon. That is, unless you have professional assistance at your side. With long-distance moving companies Idaho has, you don't have to feel almost any part of the angst that comes with relocation. And, with Verified Movers, you won't have to worry about making the right pick. With our vast database, you will find it easy to pick just the moving team you need for a smooth, simple, and stress-free move.
Professional movers make the relocation process palpably easier
Long distance relocation comes forth with plenty of tasks and challenges. These can be particularly hard on a novice to handle on their own. With that in mind, hiring experts seems not only like a smart move, but the only one that ensures success. And success is what we all want when moving. A professional moving team can take on as little or as much of the moving process on themselves, allowing you to ration your time and energy as you like. Besides, you will have enough to take care of as it is. Keep in mind that it is not only the time these movers will save you. They will also spare your nerves plenty of stress. And the latter is the one thing that really matters.
Do the proper research
Before hiring long distance movers, do the proper research. You are trusting them with everything you own so you need to make sure you are dealing with reliable long distance moving company.
Check the company's reputation online. Look for the reviews and get an idea of what you can expect from long distance movers in Idaho.
Be sure they have years of experience. If long distance moving company has an established business history, you know you are dealing with a reliable and reputable team of professionals.
Registered with the DOT. Long distance movers must be registered with the Federal government and have a U.S. DOT number.
Make sure they are offering full-value protection. Some long distance moving companies Idaho insure your belongings for the full replacement value. Under Full Value Protection, your long distance mover is liable for the replacement value of lost or damaged goods in your entire shipment.
Available additional services. There is a wide array of services that long distance moving companies provide. You can choose the type of services you need and ask your moving company for a free moving estimate.
Moving to Idaho can be tough especially when it comes to long distance move. It is a very stressful relocation filled with the hassle. That's why you need long distance moving companies Idaho capable to handle all the hard parts of the move. Professionals can turn off all the utilities and transfer it without damages and hassle. You don't have to pack anything on your own, let professionals pack and load into moving truck. They know best how to pack and protect your most valuable items for transportation. So, take a look at our database of long distance moving companies Idaho to find one company that can take the stress out of your relocation.
Long distance Moving Services you can count on
Long distance moving companies Idaho provide you with reliable moving services that can make your move a success.
Full-service packing and unpacking, including packing materials
Door to door moving
Residential apartment and house moving
Military relocations
Affordable prices
Heavy and specialized furniture moving.
Piano moving, pool table moving, etc.
Facts about Idaho you should know
Idaho is a great place to call home. This state filled with beautiful mountains is also known as the "Gem State" or the "Potato State" because the potatoes are major crop here. In Idaho, you can enjoy the beautiful view of mountains covered with snow, deep canyons, lakes. Also, you can see the waterfall deeper than Niagara Falls. In the "Potato State," you can enjoy all the four seasons, visiting one of many national parks.
When you decide to move to Idaho, you can find many great regions and cities where you can settle down. The most popular area is the Treasure Valley (the Boise-Nampa metropolitan area). Boise is the state's capital and the center of music and entertainment. Another popular and large city is Idaho Falls located in Eastern Idaho. In both cities, you can find a high quality of life, a vibrant economy, and friendly communities. Whether you are moving alone or with family to Idaho, there are many cities with the best outdoor activities and music and art events.
Finding the right long distance moving company on our website is the first step in planning your move. Call one of the companies you like the most and professionals will make your new home in Idaho a reality.
How much will it cost to hire Idaho long distance movers?
Your long distance moving costs depend on your needs and the services you want to use. Long distance moving companies Idaho make the final cost based on many different factors. Long distance moves are usually more expensive, and many factors are involved. From the distance, the weight and size of your belongings, to cost of fuel and additional moving services all these things are included in the price. So, before you hire one of the companies you can find on our website, make sure to compare them and their quotes, reviews and services to pick the one you like the most and ask for a free estimate.
Hiring long distance movers will pay-off in the end
Long distance movers are those companies that are trained and skilled to help you pack, ship and move all of your personal belongings across the state, country, or world. So, you don't forget to do the proper research, visit Verified Movers website for recommendations before selecting one moving company. You don't want to end up paying more for the services.
Hiring reliable long distance moving companies Idaho will pay-off in the ends. They help you in a time when they know you are busy, stressed and overwhelmed. Also, long distance movers Idaho have the knowledge and experience to help you move through the Rocky Mountain area.
Long distance moving companies by cities in Idaho
Verified Movers are here to help you find a reliable moving team
At this point, the gravity and importance of the assistance long distance moving companies Idaho offer is undeniable and virtually necessary for a smooth move. Make sure that you hire the right one by going through our website. You will come across all the information you may need, including experiences from previous customers. Verified Movers operates with an honesty policy, as we want to ensure all the good companies get due exposure, while the bad ones are easier to spot and avoid. Reach out to us today and start your moving process on the right foot.