Organizing a move is a delicate work. In order to organize a successful move, you should make sure to start planning ahead. Moving takes a lot of time. You should bear in mind that sometimes organizing a move can last more than six months. This is especially true when you have kids that are going to school. You will need to get the transcript of their notes before you move. Obviously, by the time of the move, you should make sure that you know which school your kids are going to attend. You will need the permits in case you are moving something large, such as your house for example. All of your stuff is going to require packing and transporting. This is why hiring professional movers is a great way to save time and money. Still, what should you do with leftover moving boxes? Here are some ideas.
Why should you even think about what to do with your leftover moving boxes
Going green has become an important subject in the past 20-30 years. After all, given the effect of man's deeds on nature, this should come as no surprise. All of us should try and protect our planet in every possible way. If we do not do it today, it may be too expensive or impossible to be done in the future. Therefore, whatever you buy for a specific purpose, think about how you can use it after the initial reason for buying it is gone. Thinking strategically like this will save you money. It will also enhance your creativity and people like creative people. Be creating when packing as well and follow packing guidelines. Invest in your imagination and in the planet, find a new purpose for your leftover moving boxes after you have moved.
These are the ways that you can use them after moving:
Reuse them
Recycle your leftover moving boxes
Pass them on to your friends
Store them for later use
Use them for insulation
Give them to your pet
Reuse your leftover moving boxes whenever you can
Probably the best idea when it comes to the use of moving boxes is to come up with a way how to reuse them after you have moved into your new piece of heaven. There are numerous ways that your moving boxes can help you get settled.
In the case that you have bought a new house which is bigger than the old one, you could use your leftover moving boxes as shelves for example. Obviously, we are suggesting this under the condition that your new home is so much bigger than the old one so that you have not bought all of your furniture yet. Place your moving boxes on the floor an use them as a substitute. All you need to do is to imagine and you will come up with some awesome ideas.
Recycle your leftover moving boxes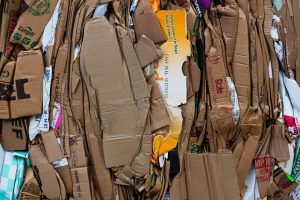 In case that you are not going to move again anytime soon, you might think about recycling your leftover moving boxes. Recycling is a great way that people have come up in order to cut expenses both for producers of goods and the consumer. Also, one of the main reasons that recycling came to being is the protection of the Earth. Therefore, do not throw your leftover moving boxes into the trash, but recycle them.
Pass them on to someone else
The mobility of today has enabled us to move from one city to another one very often and very easily. This means that there is a good opportunity that you know someone who is going to move right after you. If that is the case, you should talk to them and arrange that they get your moving boxes. Depending on who you are thinking about, you might even think about selling them. Still, they are going to be used moving boxes. Therefore, it might prove difficult to find a buyer for them. So, giving them away for free will be good enough.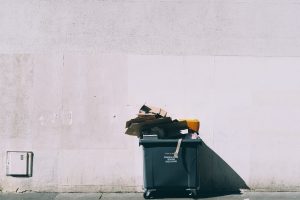 Store your leftover moving boxes
This is another one among the look into the future suggestions. You might want to decide store your moving boxes just in case that you happen to need them at a certain point for whatever reason. If this is your option of choice, bear in mind that, if you are saving them, you should put them into a very dry room in your house. Cardboard gathers moisture no matter whether it comes from water or from vapor. Be careful about it.
Use your leftover moving boxes as insulation
People often forget that paper is a great insulator. The issue with it is that you are going to require a lot of it to serve the purpose. The great thing about cardboard is that there is air trapped between its two borders. This, along with the cardboard edges will ensure that the space of your choosing is well-insulated.
Obviously, this is not the most beautiful option. Therefore, people mostly use it to cover the walls and insulate their storage spaces. Cardboard boxes and their leftover material proved to be great for such places. It is especially popular with people who keep electrical appliances in their storage spaces. Good insulation will protect from heating while maintaining the original temperature inside.
Your pets can benefit from your leftover moving boxes
One of the least used ways to make sure that your leftover moving boxes keep on being in service is to use them to make a house for your pet dog. Your pet will be especially grateful in case that you are moving to Alaska or moving to Washington state. If you have a cat, you can fill its favorite cradle with cardboard to keep it warm. Lastly, you may leave it in the middle of the room, just like that. Cats are known for their love for cardboard boxes and they will surely find a way to enjoy it.