(212) 812-5240

845 3rd Ave BRONX, NY 10022 Brooklyn, NY, USA

US DOT: 1854436
Get Your Instant Moving Quote
About the company
Roadway Moving is a full service moving company that was incorporated in 2008 in New York. They have been rated New York's #1 local movers for several years. They always hire caring, professional staff, and always makes sure that they are highly trained. Each employee goes through a thorough background check and random drug screens. Roadway respects your time, and they will always deliver on time. Time is of the essence, so they say! They offer local to long distance residential moving, as well as international, commercial and also office relocation.
Roadway Black Service
They do also offer an additional relocation process, called Roadway Black, which is their exclusive moving service. This is a start to finish move where they will disassemble and pack all items. You will not have to touch a single piece. The movers will blanket wrap all large furniture to protect with throughout the move. They will then load everything in the truck safely. They then clear all the rubbish and have a cleaning crew clean up the old home or office. At delivery, they unpack and assemble all items, making it completely stress-free.
Additional Information and Services Offered
Roadway Moving also offers storage space as well for residential or commercial moves. Here they have 24/7 video surveillance. This will ensure that all items are safe and sound. Storage is a great idea for those who are not ready for delivery. The movers will take the items off the truck and place them in the storage facility until you are ready for them.
They are completely licensed, insured and bonded and are accredited with the Better Business Bureau, with an exceptional A+ rating. Customer satisfaction is paramount, as it should be, with Roadway Moving. You will be overjoyed that you chose them to perform your move at a great rate!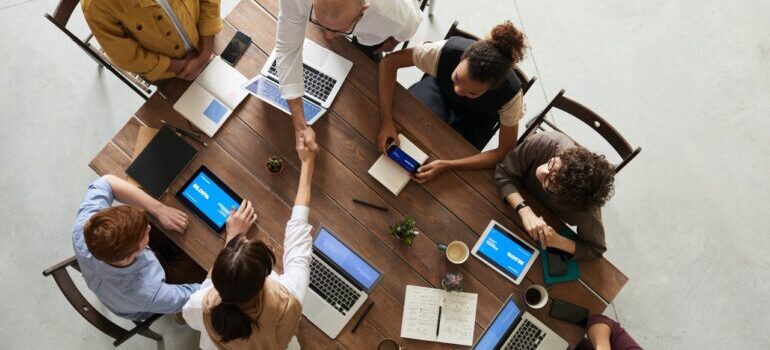 As far as moving companies go, Roadway Moving has positioned itself as a very customer-oriented company. They put great emphasis on customer satisfaction and ease of transport. Hence, they offer a wide variety of moving services and provide excellent communication with their clients. Their services range from local and long-distance to international moves. Roadway Moving reviews are outstanding and they further speak to the company's dedication to reliability and customer satisfaction. This is definitely a good thing if you are looking for quality movers.
The story of Roadway Moving
Roadway Moving company was founded by entrepreneur Ross Sapir, with a simple goal – To make both customers and movers happy. As he worked for a moving company before his relocation to America, he had a great deal of experience in that field. One thing that he noticed was dissatisfaction all around. He's seen it in customers and employees alike.
Today, Roadway Moving reviews confirm the success of his vision. With a 99.3% on-time delivery rate, they are one of the top-rated NYC moving companies. They offer a premier service and excellent customer experience. All of that at great prices.
Roadway Moving is also associated with Veteran Movers, a moving company composed of US veterans. Another associate is Red Bin, an on-demand storage service. All three companies work in conjunction to bring you a truly high-quality moving experience.
Roadway Moving NYC is a fully licensed and registered moving company
One of the first things that you should pay attention to when booking an NYC moving company is their license. In this regard, you don't have to think twice, because they are a fully licensed, registered, and insured moving company. So there's no need to worry about the safety of your belongings or stress over deadlines.
NY DOT Number T-38589
US DOT Number 1854436
ICC MC-671325
FMC Number 025536
Their main focus is attention to detail and customer satisfaction
If there's one thing that would describe the way Roadway Moving does business is their attention to detail. Furthermore, their emphasis on customer satisfaction makes for a pleasant experience. They prioritize on-time delivery and try to make you, the customer, happy. Roadway Moving reviews indicate that they mostly succeed in that regard. They properly communicate with their customers throughout the relocation. So many customers praise them in that regard.
The use of new technologies in moving
Another thing that should be expected from Roadway Moving in NYC is the use of modern technologies. They aid them in completing successful relocations all across the country. From scanners and to GPS and cameras, they are using everything that might make their service better. 
What do Roadway Moving reviews say?
The company has a high grade when it comes to reviewing ratings. Roadway Moving reviews are rather positive. People are continually praising their professionalism. They are on time and carry out the task with great care for the customer. Even if circumstances cause them to be late their open communication with the customers makes up for it. And that makes a big difference.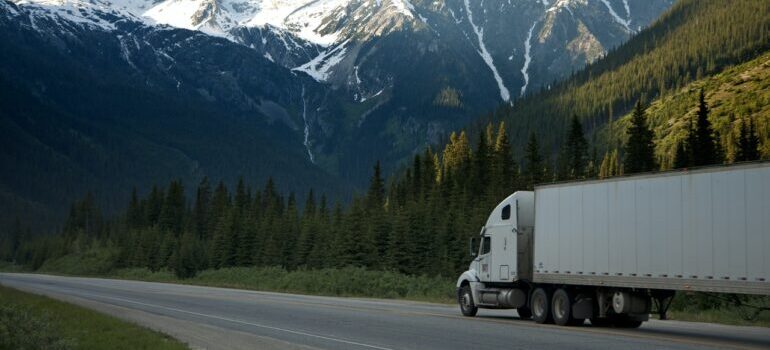 Roadway Moving offers a wide variety of moving services
There are many different moving services that you might need. From obvious ones like local moving and packing to more specialized ones. And in this regard, this NYC moving company has a lot to offer. Because of that, you won't have to worry about whether or not they can assist you.
Local moving service in NYC
Local NYC moving is one of their standard services. They offer local moving services in NYC, as well as in a few other states, where they have their offices. So, it doesn't matter if where you are moving from or to. Roadway Moving can provide just what you need for your relocation. Because their employees know the area well, you can expect them to deliver your belongings quickly and hassle-free. 
As far as local movers go, they are one of the top-rated NYC moving companies. And many people have trusted them with their belongings
Moving long distance is also an option with Roadway Moving
Aside from local relocations, they offer a long-distance relocation service as well. They have offices in many other states, which makes their offer especially appealing.
Commercial relocation service as well
Moving an office, store, or production facilities is a difficult task. One that you should definitely let professionals handle. And in this regard, you can count on Roadway Moving to help you out. That's because they have the skill, equipment, and experience needed for such relocations.
An international relocation is also an option
Another service being offered is international relocation. So, if you plan on moving to or from the United States, you can count on them to be there to assist you.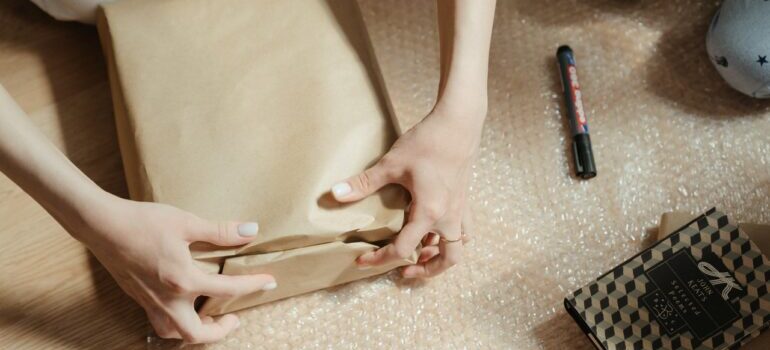 Packing and unpacking service
As far as additional moving services go, one of the most useful ones is packing and unpacking. And with this company, you can truly have that care-free experience. They can assist you with packing before moving from NYC as well as unpacking afterward.
Storage service
They offer an on-demand storage service to their customers. So you can relax even if something changes your plans. With them, you have a safe place to store your items.
Roadway Black is their premiere moving service
For a completely care-free moving experience, you might want to try out their Roadway Black moving service. With it, you won't have to worry about a single thing related to your relocation. They will take care of the organization, packing, cleaning, transport, and unpacking. All that you have to do is drive to your new home and that's it.
Should you use Roadway Moving in NYC for your upcoming relocation?
Roadway Moving reviews are very positive and speak to their dedication to their customers. They are a fully licensed, registered, and insured NYC moving company. So, you don't have to worry about the safety of your belongings. They put great emphasis being put on on-time delivery. And they seem like a quality moving company.
So far, there's nothing that would indicate any problems with this moving company. Their service offering is excellent as well as their coverage of states in the US.
If you are looking for a quality moving company to move to and from New York, then Roadway Moving NYC is a very good choice.
Moving Without Enough Research
Unknown companies and
potential scams
Damage and loss
of items
Delays and issues
with the staff
Moving With the Help of Verified Movers
Publicly listed and
reviewed companies
Proper care for your
belongings
Professional and
experienced movers
Get Matched With A Verified
Moving Company
Get your instant moving quote
Add one of our Badges to Your Website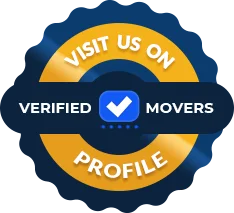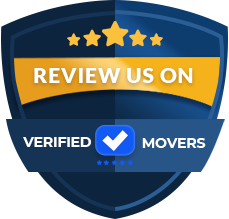 Moving Companies by States