Pullman Worldwide Van Lines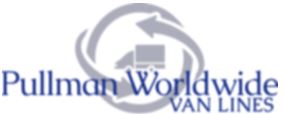 (800) 242-7982

1299 Farnam Street, Omaha, Nebraska, EE. UU.
Get Your Instant Moving Quote
36 reviews for Pullman Worldwide Van Lines
Your trust is our top concern, so businesses can't pay to alter or remove their reviews.
Crissie Nanna

3 months ago

Does anyone know how to get in contact with these losers?

Garry White

5 months ago

Never use this company. They are brokers, overcharge and try to screw you out of every cent they can. It will start at $3k and when they have your truck packed it is $12k, what do you do. Mark Collins is nothing but a scammer! NEVER USE THIS COMPANY!

Colin Higgins

11 months ago

***The opinions expressed in this review are that of my own, and are based on my ongoing experience with Pullman Worldwide Van Lines, along with reviews I've seen on the internet and the conversations I've had with some of Pullman's employees & customers. I will update this review if/when my things are returned to me in good condition, and the company begins to operate in good faith.***
--------------------
It is my opinion that Pullman Worldwide Van Lines is a company that creates deceptive advertising (example: they claim to have a AAA+ BBB rating, but in reality, have a F rating as of this review) to lure customers in, then pulls the carpet out from underneath them.

Proof: bbb.org/us/ne/omaha/prof…

It is my opinion that salespeople employed by Pullman Worldwide Van Lines provide prospective customers with "lowball" bids that will jump in price two or three times, resulting in expenses that blindside you.

It is my opinion that Pullman Worldwide Van Lines is a company that operates in violation of the law, or seriously straddles the grey area at the expense of its customers.

It is my opinion that Pullman Worldwide Van Lines does not really own their own trucks, oversells their shipping capability, and abandons loads across the United States, and has very little control of when your things will arrive.

It is my opinion that Pullman Worldwide Van Lines shows very little concern for the belongings they ship, resulting in excessive damage for customers.

It is my opinion that Pullman Worldwide Van Lines is a "fly by night" operation that will change their name and operate under another banner when scrutiny is applied.

One such name is: mcmoversllc.com
--------------------
MY STORY

In an effort to maintain objectivity, I am going to stick only to the facts (which can be easily proven because of documentation I have).

1.) In late June/early July (2019), Anthony, a salesperson for Pullman Wordwide Van Lines gave me an initial quote of $3600.00 for full-service pack and move. I paid the deposit and was given a three-day arrival window (7/31/2019 - 8/2/2019). I was clear with Anthony that I needed to be out of my apartment by 8/3/2019 because that is when my lease was over.

2.) On 7/29/2019, a couple of days before the move was scheduled, I received a call from Pullman's QA department. They asked me to review the items I had on the list I provided Anthony with. Some items I provided were inexplicably missing, and I ended up adding a few more because I had forgotten them. This caused the bill to jump up by $900.00 and some change.

To me, this is somewhat understandable, and I paid the new amount immediately with US Bank's Zelle money transfer option.

3.) On 7/30/2019, Pullman Worldwide Van Lines dispatch (Lara or Laura) called me and confirmed my arrival window of 7/31/2019 - 8/2/2019.

4.) Nobody arrives on 7/31/2019.

5.) Nobody arrives on 8/1/2019.

6. On 8/2/2019 @ roughly 3pm, I received a call from the movers; they tell me they cannot make it to my apartment because their last job ran too long and that their truck was full. I voice my extreme displeasure and tell them I am at risk of being put out on the street. The movers restate their case and tell me that Pullman dispatch has screwed them up. They tell me that they can be out "first thing" in the morning, meaning 9am.

I end up calling my landlord and beg and plead with her to give me another 24 or so hours. She is not happy because she has people scheduled to move in same day; however, she agrees. This will eventually cost me hundreds of dollars in fees and penalties that are taken from my security deposit.

7.) Pullman movers show up at 11am--not 9am like they said--on 8/3/2019. I voice my displeasure with what has happened. Pullman movers blame their dispatch department, and then promptly charge me another $1100.00 because they said my salesperson got the cubic feet wrong. I pay, largely because what choice do I have at this point?

The movers take roughly 4 hours to pack my things and move them onto the truck. I treat them with respect and tip them well ($100.00 each). I go over some final paperwork with them and we set a "first available" delivery date of 8/5/2019. The movers are clear in telling me that my goods will NOT be delivered on that date, but I can expect to see my belongings in 21 business days from the "first available" date of 8/5/2019, and certainly no later than 30 business days, per the contract.

8.) As I write this, it is now September 22nd and Pullman Worldwide Van Lines cannot tell me where my things are or when they will be delivered. When I have managed to reach a live person, they tell me that drivers have been assigned, but cancelled. Further phone calls/voicemails/emails go unanswered.

It is well past 30 business days from my first available date of 8/5/2019. I doubt I will see my things again.

Colin Higgins

10 months ago

10/3/2019 - I have still not received my belongings.

Colin Higgins

10 months ago

10/11/2019 - After paying the remaining balance to this company, I was told that my things would be delivered within 4-5 days. This was two weeks ago. At this point, Pullman has stopped answering the phone, and their dispatcher, Lara, taunted me when I texted her about my stuff. In my opinion, this is a criminal organization, and so I have filed a police report.

Colin Higgins

10 months ago

My personal belongings were delivered to me on 10/17/2019 by a driver from Budget--not Pullman Worldwide Van Lines, which was 75 days from when my goods were picked up in California.

Unfortunately, there was considerable damage:

1. A recliner with a metal frame was bent beyond repair.

2. A bookshelf was completely destroyed.

3. A Keurig machine was destroyed.

4. A convection oven was destroyed.

5. An APC unit for a computer was destroyed.

Additionally, other items have significant cosmetic damage. After 75+ days and 6k dollars, I am left wondering what it was all worth.

In my opinion, this is a disgraceful organization that makes promises it cannot deliver on, and engages prospective customers with deceitful and misleading advertising. Even the delivery driver was shocked at how some of the items were packed (all thrown into giant wardrobe boxes).

I have nothing left to say except I am filing claims and will consider additional avenues of compensation.

Missy Tulipwood

11 months ago

Absolutely horrible experience. I would give zero stars if I could. They were scheduled to pick up load on June 26th. No call, no show. Showed up following day at 9:00 pm. We had to leave at 9:30 for the airport. Our boxes were thrown onto the truck, as was who ever's load they picked up earlier in the day in Santa Clara. Delivery was finally made today, September 12, 2019! That is 78 days! Too bad I can't post pictures as to how the boxes look. Absolutely destroyed. Glass wear was broken and brand new box of bedding was missing. I will take the fall for not reading paperwork because we had to catch our flight, but the guy scammed me on that too. He just said sign here. Screwed our self out of filling a claim to receive full reimbursement for damaged or lost product. Called weekly and kept getting the same response that a driver has not been assigned. I searched for reviews on this company and didn't come across this website until too late. I would never have used them based on the comments posted. STAY AWAY from this sham of a moving company.

James Ngo

12 months ago

Biggest scammers possible. Original quote was $3,700, final move cost was over $12,000. They sound so confident of the price when quoting you, but our quote went from 536 cubic feet to 1,500 cubic feet, and that's with me describing everything to them and with me explaining that they need to pad high on the quote because my mom has a lot of stuff. They knew she was moving into a retiree complex and they didn't mention that if the 18 wheel tractor can't unload, there is a $1,250 extra charge to shuttle it on a smaller truck.

These guys are just scammers, promise low prices, hide all of their true costs in stipulations in the contract that you don't know about and they have all their contractors reference the contract when they charge you.

I doubt these guys even have trucks, they just sub everything else out. I could have probably done the move at 1/5 the cost with a u-haul and had U-Haul pack and unpack for us. Don't trust the low quotes with these guys, don't let Mark or whoever at their sales office pressure you into a contract, and never hire these guys to ever move you. It's scam from beginning to end. Trust me, you are better off making a deal with the devil to do your move then to ever trust Pullman Van Lines.

Like another reviewer, we were scammed by the before mentioned Mark Collins. Just stay away from these guys.

Alex LaShell

1 year ago

Wish I could give 0 stars. I have NEVER left a rating but I am so upset that I can't let anyone else be subject to this company. Looks like people recently have had the exact same issues as me—I just wish those reviews had been placed before I finished my order. I was absolutely not going to use their company because the quote was quite a bit higher than any of the others, plus they seemed to have less reviews etc. online. But the customer representative, Sam PROMISED that they were the only ones out of the companies I was planning on using that would deliver on the date I was needing, would not "piggy back" onto another move, and had dozens of their own trucks that they would use themselves. He said that my truck would go from my origin in CA and head straight for Indianapolis. And that their would be NO 3rd party people used in the move. Low and behold alllllll of this was a blatant lie. Here's how things have played out since my booking date:
-paid the deposit via a picture of a check... should've been my red flag!
-nobody would respond to my emails or calls until the day before my pickup (another red flag, but I'd already given a $1000+ deposit, so I was stuck)
-movers showed up in a 3rd party truck TWO HOURS LATE. They took probably 10 smoke breaks a piece during the time they were there, and ended 3 hours behind schedule. Despite the fact that I had the exact amount of items that were on the estimate, they ended up charging me $600 more for "tape and other things" even though half the tape rolls were left scattered around my house. They then mentioned that my truck would be headed for LA, rather than directly to Indianapolis as promised. In addition to this, they were just tossing my boxes around even the kitchen ones clearly labeled "fragile". At the end, the lead mover treated me like an infant and demanded "I look at his eyes while he was talking" even though I was trying to read the many, many contracts and signatures I was supposed to give him at that moment. And then still had the audacity to demand a tip for him and his brother.
-4 days later, I have had no update on anything so I gave them a call to get an ETA since they said it could be delivered anytime this week before August 12. They mention that there isn't even a driver assigned to the job, and that they have written in the fine print they have 5-20 business days to even assign a driver to the truck. Even though Sam promised my delivery within 9 days of the pickup (which is rushed I agree, but this is the entire premise as to why I ultimately decided on this company)
-I then called customer service, and was met with the same robotic sentence repeated over and over and over. Something along the lines of "in the contract it doesn't say that" and that they aren't responsible for what their sales reps say on the phone. There has been nothing offered to fix the situation, so things not looking promising.

TLDR; I am a broke student about to attend medical school who was lied to and swindled into using Pullman and paid $1000-1500 extra for doing so. Don't trust a single thing they tell you and choose any other van line. It would've been worth it to drive the damn Uhaul cross country at this point!!!

chris walken

1 year ago

I was slightly hesitant in the beginning but when these guys arrived, it was a totally different experience. I never thought that they would make it so easy. They took care of everything. It was hot and humid that day and it was late in the afternoon but these guys took each piece with great care. I definitely recommend these guys for any and any move.

bob mellot

1 year ago

I moved with this company two weeks ago and I'm happy with the service. I would like to thank you guys because all my furniture arrived in perfect condition. The pickup and delivery were performed on time. I could not have done it better.

natasha riche

1 year ago

Brian the foreman was very helpful on the delivery day. He left the pieces exactly where we asked him to, we liked this very much since it eased our lives when unpacking and reassembling everything. Really nice service in all aspects.

diana nuxol

1 year ago

i was mostly amazed with their customer service and how careful they were on every detail also on how they resolved problems and although they damaged my kids mattress, the insurance paid for it quickly. Anthony took great responsibility of our stuff so that it arrived safe and in promised time. I would not hesitate to contact them again.

will jones

1 year ago

they gave me a very good service overall. They showed up 30 min late but they are so hard working and fast that this was not a big issue at the end, instead I'm grateful that they did the whole move in a very short time and the movers were very nice to us. My family and I agree that this company did a great job.

Tony A.

1 year ago

We ordered a move a month and a half before our scheduled move out date. I was given a quote and numerous assurances from Victor that everything was taken care of and all of our items were accounted for and "if anything needs to be added or subtracted it's no big deal just call and I'll take care of it. " I called numerous times to verify information and update the packing list and was never able to get a hold of Victor. When I did he never followed up again about anything. I got a call 2 days before our move to have everything verified and it was completely off. Victor put a bunch of stuff down for smaller than it was to get a lower price and had even forgot to put down our mattress even though we had a bed frame on the list. Ezra called me to inform me that Victor is no longer working there and that everything is going horribly wrong at the company lately. This did not make me feel very confident about them moving my entire life to another state.

When I went over everything we were actually taking I was informed that our cost would be raised an additional $1000 dollars and they refused to honor the origional quote provided to me by their employee who was supposedly fired for doing this to other customers. When I asked to speak with customer service I was hung up on and when I finally got a call back from management I was told they would not do anything about adjusting the price. When we decided to cancel we were treated with bullying text messages and gloating remarks about how we will never be getting our deposit back because of the 14 day cancellation policy. Of course nobody reached out to inform us that our representative was fired and our quote may not be accurate any longer.

I tried numerous time to contact them to go over everything before the week of and was never able to get a hold of anyone and passed to voicemails that never get returned.

DO NOT USE THIS COMPANY.

Gretta Greenhalgh

1 year ago

I AM VERY DISAPPOINTED WITH THIS COMPANY! They called us 2 days before the scheduled move with a rate increase. They said the salesman who quoted us no longer worked for their company and they wouldn't honor the original quote. They told us the deposit wasn't refundable because we missed the 14 day cancellation period??? Why didn't they contact us in time to make an informed decision? The salesman, Ezra, tried to bully me into continuing with their company and sent me an unprofessional text after our conversation. I hope he isn't the only example of this company's professionalism. I will be sending a certified letter requesting a refund of my deposit since the email address given to me by Ezra came back to me - as inaccurate!!!

PATRICK FERGUSON

1 year ago

They made my life much easier from the very first call. I had no problems at all, when I talked to Mark I knew that I was making the right choice. He was easily accessible during the entire process via email or phone. At the end they delayed 1 hour my delivery, but it was not a big deal, since the rest of the job was excellent.

Sydney Lux

1 year ago

Horrible company. Not only did we receive no communication leading up to the move regarding pick up time, but then we also did not get picked up as guaranteed by the moving contract. We spent an entire day dealing with every department, and at one point we're told that the boss wouldn't speak to us and he was the one with the power to make these decisions. Will never use them again! Buyer beware!!!!! They're horrific.

Ryan Ripley

1 year ago

I had previously given this company a harsh review, based on the experience I had with a couple of their employees. Their management team recently reached out to me, in an effort to rectify the situation.

I was actually surprised to receive the call, I had just given up on the myth of customer service. While it does not change the difficulties I had during the move, it made all the difference to me.

Their Quality Assurance department called me, and apologized profusely for my experience. As someone who is in an upper-management position, I can relate to the issues your employees can create for you. I am constantly faced with situations that require my direct efforts to resolve, and it always starts with a phone call to the customer. I take the time to listen to their account of the incident, and I always start with a sincere apology. This is big part of what I was hoping to experience with Pullman.

I was not disappointed, they greeted me with what I felt was a genuine apology. They also took the next step in the process, that being making an honest and sincere effort to resolve the grievance. I do think it is important to have realistic expectations, when you are considering your terms for restitution. There are many that would not be happy without a full refund, and even some that would not be happy with twice their initial investment. You have to consider what is reasonable, and don't be one of the people asking for someone's first born as repayment. There is a limit to what a business can do, and I feel Pullman has gone above and beyond. I feel they have tried to the best of their abilities to make things right, and I feel they made a reasonable attempt to restore my opinion of them. That is something that definitely deserves consideration, especially in today's world.

Adam Hansen

1 year ago

DO NOT USE THIS COMPANY!
I worked and spoke with a sales representative named James Portman, Karen (who just wants to make a sale), and two customer care representatives Ezra Banks and Laura (Laura actually hung up on me after hearing my issues with the company and have no response).
Initially, I signed a contract for moving service with James Portman. I found out later he misrepresented the company and was dishonest, just for a sale. He failed to mention that items are placed in a warehouse until a truck is full enough to transport. He also told me that estimates of my items to be moved world suffice, whereas later on I found out if there are more items being picked up than listed on the contract with the estimate of items, I'd be charged (which makes sense, but he left that out when making a deal and scamming me). I called him numerous times and email him...no response over weeks time. I talked to Ezra Banks who said I can't get my money back because I tried to too late. I didn't know about items being placed in a warehouse for days until close to my pick-up date when James Portman said I'd get a call about details, but never did. Ezra also said James Portman, along with a lot of other employees, have been dishonest and caused a lot of complaints; that says a lot when a worker of the company thinks the company is dishonest. Ezra Banks at least listened and tried to accommodate; I'll give him that. However, he failed to mention the day before I tried to cancel my contract that prices will change and items will not be transpired directly. He also claimed I'd get a refund one day, but not the next. Eventually, I told him I'd like to speak to his superior, Laura. I told her my issues and she literally hung up on me after. I tried calling back, but couldn't get in contact with anyone. I did cancel my service after being quoted $2600. I lost $500, but if I'd have gone with the service, I'd have been out of $2600+ and items that may not get to me or may be broken. This company is a SCAM. They claim to have an A+ rating on the Better Business Bureau on their website, but really it's a C+. I was told they get so many complaints that it's hard to handle. If you use this service, REPORT THEM to any plan e you can, because they ej t do anything. I don't know if the positive reviews are true, but I can't imagine they are. SAVE YOURSELF MONEY, TIME, and SANITY and DO NOT USE PULLMAN VAN LINES!

WILLIAM HANCE

1 year ago

The quote I received in my email for a two bedroom apartment was significantly lower than other 3 local companies. When they finished loading everything into the truck and left, I could not find my Ipad, so I called the office, they called the crew who knew it was in the kitchen, I'm glad they helped me with this situation. Pretty honest and professional guys.

alan nichols

1 year ago

our moving specialist handled everything and worked according to our moving schedule which was awesome. He always listened to our requirements and tried to get them done. We were pleased indeed, we let the crew do their job and they did it pretty well. I would like to hire them again for my next move.

terri dove

1 year ago

i was looking for a reputable moving company and a friend of mine recommended me these guys. He said they did a great job on his last move, so I gave them a try. They were polite and friendly. The rep was mindful and honest in his offer. All of my furniture was padded and wrapped in record time! This was my first move that went beyond my expectations. I would recommend them to all my friends.

Michael Riordan

1 year ago

BUYER BEWARE! This company is a total scam. Originally received a quote from James Portman on May 14th for a move from Colorado to Florida. Their price was competitive so I gave them the approval. First red flag was they asked me to send a picture of a check made out to them (which no business has ever asked me to do) and email it to him. I was assured that they were not a broker and had a fleet of 46 trucks and that my belongings would arrive by the weekend of June 8th. I was quoted $4,500 which turned out to be a total low ball price. They gave me a pick up window of May 28th or 29th. They showed up at 10:00 pm on the May 29th and proceeded to tell me my price was going to be $11,583 after they had loaded most of my stuff in the truck. At that point we were closing on our house the next day and had no option but to agree. I was was assured that a Pullman Worldwide truck with Pullman employees would be doing the move (all BS). They showed up in a Uhaul truck which was not large enough and had to come back the next day with another truck. Fast forward to today July 9th. I have called no less than a dozen times only to be told no driver has been assigned every time. I can't get anyone to call me back and still have no idea when my items will be delivered. Had I read the fine print at midnight when they were done the first day after all of my stuff had been loaded into a Haul truck I would have seen they it states they have 30 business days from the "first available" which was June 5th to deliver my belongings. Even so, not sure what option I would have had. Lessons learned is check, double check, triple check references. Have them come out of give you a quote and guarantee the rate and make sure they are a reputable company. Rent your own truck and hire locals to load and unload.

Update 7/23/19: The driver from an independent company who delivered my stuff confirmed that my load had been abandoned and that these moving companies (Vaughn Pullman Worldwide) are a total scam. In addition I was charged for 2,400 cu ft and I only had 1,900 cu ft.. Also by law with a non-binding agreement which I had they are supposed to weigh the load which they did not. I had broken items in almost every box, they obviously threw the boxes in and out of the truck.

Brian Reeves

1 year ago

DON'T USE THIS SERVICE. I had a reasonably small amount of stuff and now on business day 20 I am still waiting for my furniture. They give no status updates and you basically feel like you're in limbo. They are the cheapest for a reason. It was a move from St Louis to Denver.

Brian Reeves

1 year ago

This is the worst moving company I've dealt with. Been waiting 20 business days for my stuff. No status updates, nothing. I guess that 14 business day delivery is just marketing.

Robert Pease

1 year ago

I agree with the above reviewer that if I could have given negative stars I would have. Our final price ended up being nearly 2x the initial quoted price. We moved our furniture from out 1 week earlier than we wanted to take advantage of a "promo" that was going to have our furniture piggy back out. According to our movers everyone that scheduled a move at the beginning of the month was offered the same promo and most people's finale rates are nearly 2x those quoted.

Our furniture ended up at the regional warehouse, where it still is and they are unable to provide an estimated delivery date. You are only given the estimated delivery date 24 hours prior to anticipated delivery. The sales dept additionally is terrible and do not communicate to each other. We sent a payment to James, who we thought was in charge of our order. James then did not send the payment on to Victor who apparently was in charge of collecting the payments without us being notified of this switch. Victor in turn is extremely rude and would benefit from customer service training. We emailed both James and Victor nearly a week ago asking for anticipate delivery date and our email was not responded to.

The business model is terrible and pricing misleading.

Ashley Guzman

1 year ago

1. Upon pick up they charged $3,624.16 more than agreed upon!!!!!
2. They took 20 days to deliver our items (I'm 8 months pregnant - 19 nights on an air mattress was not fun!)
3. They couldn't tell me where our stuff was for a week - we assumed it was lost or stolen since no one could provide us with an answer otherwise
4. They lost 19 bags and the hardware to rebuild our bed
5. I asked multiple times if our belongings would be mixed in with others and they promised me it never would. Upon delivery they show up with a semi truck full of our stuff and someone else's stuff
6. The movers confirmed these surprise price changes and other issues happen all the time
7. When I asked to speak to a manager I was told "We don't have managers."
8. I was told my pick up date would be the 30th and they didn't tell me until that afternoon that they would not be able to make it that day, they would be coming the 31st
9. I can't even count how many times I called and waited on hold for 20+ minutes just to get "disconnected"
10. I paid close to 6k for them to load, transport and unload my belongings. I did all of the packing, etc. MIND-BOGGLING

***Here's my story in case you're still considering using Pullman Van Lines:

They ended up charging me an additional $3,624.16 upon pick up. At this point there was nothing I could do but to proceed with the move because it was our last day to move out of our place. The sales representative, Mark Collins, quoted my two bedroom apartment at 312 cf, which the movers at pick up told me was about the size of my living room. After speaking with a few of the movers and learning that this happens on every job they work, I later realized his low ball quote was a crooked move conning me into signing with them.

Mark Collins offered me a discounted rate of 54.93% for the move but they would only honor the discounted rate on the 312 cf, any additional cubic feet was charged at full price. No negotiations or working with me. No compassion or understanding. Just straight up robbery. I had to pull from my children's savings account.

Prior to our move I even read a few reviews about this happening and I asked my salesman, Mark, if this would happen to me and he said, "those are people with large items of furniture who are trying to sneak it by and throw the movers an extra $20 or something. So as long as you're not trying to do that you'll be fine." I was nothing but honest about all of my furniture items and the amount of bedrooms at my place, I wasn't trying to hide anything. It was he who was dishonest and living up to the sleazy salesman stereotype, conning me into moving with this company.

To add on to the stress, after pick up the mover told me he was taking my items to a warehouse. I called every single day, multiple times a day, to make sure it arrived at the warehouse. No one was ever able to confirm that it did until 6 days later. I spent nearly a week thinking my items were either lost or stolen. He also told me our stuff would never be mixed in with someone else's, that it would have its own pod and would be loaded and delivered separately. Then the movers show up at delivery with our stuff in a semi truck along side someone else's stuff and a few of our items were missing.

I do not understand how this company is still in business.

jane walker

1 year ago

The movers did their job quickly and professionally always with a great attitude, everything went smoothly all the time. All my items arrived without any damage, most of my furniture is pretty expensive but fortunately they did a great job protecting it with good pad wraping, these guys make the difference in the moving business.

steven cox

1 year ago

John my moving specialist treated me nice and kind, his work was efficient and responded to all of my silly questions. I like that he was pretty attentive to my demands. I was impressed with the packing service, they disassembled and reassembled everything. The movers had always a great attitude and were always willing to help me and my family. I'm thankful to these guys who made my life easier.

dale terry

1 year ago

I needed a 3 bedroom house move including large heavy furniture. The movers came on time and made me feel very comfortable with the way work. At the end of the day, only a dresser got scratched but the insurance paid for it without problem. I really liked these guys and now they are at the top of my list when thinking about moving.

andrew olson

1 year ago

I was mostly amazed with their customer service and how careful they were on every detail also on how they resolved problems and although they damaged my kids mattress, the insurance paid for it quickly. Anthony took great responsibility of our stuff so that it arrived safe and in promised time. I would not hesitate to contact them again.

alyson bishop

1 year ago

Our rep was honest and nice to us from start to finish. They were very clear that delivery time depended on the truck availability. When I got my stuff on delivery day, the driver made sure the items were in good shape. The final price was same as quoted initially and very fair according to their great job. I would recommend them as a reliable company.

nicole dennis

1 year ago

They gave me a very good service overall. They showed up 30 min late but they are so hard working and fast that this was not a big issue at the end, instead I'm grateful that they did the whole move in a very short time and the movers were very nice to us. My family and I agree that this company did a great job.

robyn king

1 year ago

I am very pleased with their service. Movers showed up on time and they kindly asked me what I wanted to be packed and loaded first. I am glad Anthony made sure to send a very careful moving crew since all my belongings were delivered safe and sound. I even asked them to do a quick stop on the road to drop some things off, and they did it without any extra charges. Thank you guys for your great service.

john melvin

1 year ago

They made my life much easier from the very first call. I had no problems at all, when I talked to Mark I knew that I was making the right choice. He was easily accessible during the entire process via email or phone. At the end they delayed 1 hour my delivery, but it was not a big deal, since the rest of the job was excellent.

joe credeur

1 year ago

The quote I got from Mark for my two bedroom apartment was significantly lower than other 3 local companies. Once they finished unloading at my new house and left, I realized one of my bags was missing, so I called Mark, he called the foreman who quickly found it. They are pretty honest and professional guys.

rebeca steinman

1 year ago

I really couldn't find a more helpful team, they got to pick up 5 mins before agreed time and all of them were in neat uniforms with their identification visible. They were very polite to me and my family. Moreover their planning was excellent, everything ran smoothly and as an added service they disassembled and assembled all my furniture, my rep was honest with the price since I only paid $ 50 additional for some extra packaging which was pretty fair to me.

robert horne

1 year ago

Our moving specialist handled everything and worked according to our moving schedule which was awesome. He always listened to our requirements and tried to get them done. We were pleased indeed, we let the crew do their job and they did it pretty well. I would like to hire them again for my next move.
Rate this company and write a review