(212)452-6683

New York, NY, USA

US DOT: 1058063
Get Your Instant Moving Quote
About the company
If you are looking for a moving company with a long history of successful relocations, then OZ Moving NYC is a great choice. With over 25 years of experience, they have moved thousands of people to their new homes. They remain one of the top NYC moving companies. OZ Moving and Storage offers a wide range of moving services, both locally and long-distance. The company is also able to provide specialty services like fine art moving and storage.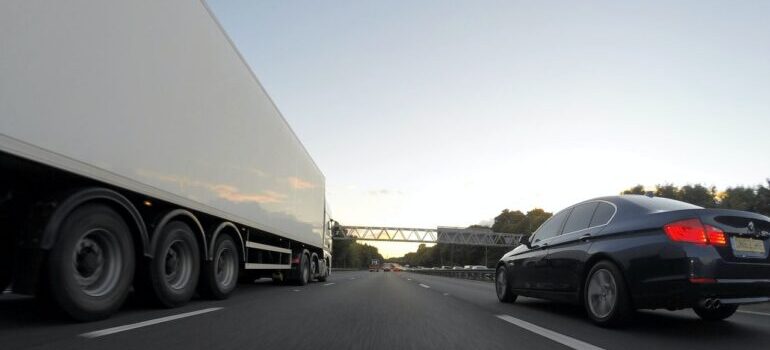 About Oz Moving NYC
Oz Moving and Storage is an award-winning NYC moving company with a long history of successful relocations. With a large fleet of trucks and skilled movers, they have completed tens of thousands of relocations. Oz Moving NYC reviews are outstanding, which only goes to show their dedication and commitment to their clients. OZ Moving and Storage NYC is a fully licensed and registered moving company.
Long and successful history of Oz Moving and Storage NYC
Oz Moving NYC was founded all the way back in 1993. Seeing the way people were being mistreated by disorganized NYC moving companies, their goal was to offer a better service. And that they did. With a reliable service and fair pricing, they quickly became one of the favorite moving companies in NYC. They have changed the industry for the better.
With over 25 years of serving residents of New York, Oz Moving and Storage won many awards for their service. In that time they moved thousands of residents, businesses, and their offices. Both throughout Manhattan as well as all the way to Southern California. 
Oz Moving NYC remains one of the best moving companies in the city and continues to prove that good practices and a fair attitude do pay off.
OZ Moving NYC today
Today, OZ Moving and Storage is one of the largest as well as one of the most trusted moving companies in New York. Their fleet consists of 50 trucks and 200 employees. OZ Moving NYC reviews remain a high point for the company, as people express their satisfaction.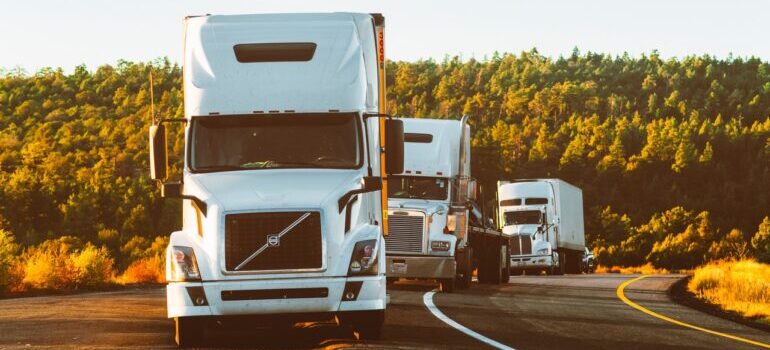 Oz Moving and Storage carries out over 15,000 relocations each year. They service both residential and commercial clients and are able to move just about anything. Oz Moving NYC movers people both locally and long-distance and offers a wide range of moving services.  Their offer covers both regular ones as well as specialty services like art moving and furniture disassembly.
Being in business for over 25 years means that you can count on their experience skills. Reading OZ Moving and Storage NYC reviews shows how dedicated and committed they are to providing a high-quality service to their customers.
Oz Moving gives back to the community
To be a successful mover is a lot more than simply offering leading residential and commercial moving services. One needs to give back to the community as well. Oz Moving and Storage provides annual scholarships, supporting the future of our brightest. They also offer special offers to the members and veterans of the U.S. military and their families. They want to thank them for their service by providing them with an affordable way to relocate. This company strives to serve the community that has been supporting them for over 25 years. 
The list of partners is long and varied, with names such as Toys For Tots, NY Cares Coat Drive, Susan G. Komen Race of the Cure, as well as MS Walk New Yor City. Oz moving and Storage also contributes monetary and operational services through their Oz Foundation, continuously helping the people in need.  From humble beginnings as a neighborhood moving company to a force for good in NYC, Oz Moving has come a long way. Their partners have only words of praise for the activities of this selfless mover.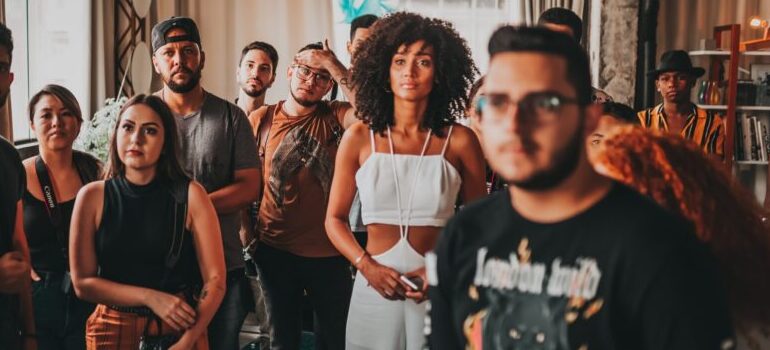 Oz Moving and Storage Reviews
Oz Moving is a company that puts great emphasis on treating each customer as if they were the most important customer. That is clearly reflected in OZ Moving NYC reviews. They are continually praised for their reliability, efficiency, and good practices. Over 80% of their business comes from return customers, which is something not many NYC moving companies say.  Once people see the brilliance that is Oz Moving and Storage, they mostly do not want to work with any other moving company again. This is, perhaps, the best recommendation one can provide to a mover. But it is only natural that people who have experienced a service that goes beyond the industry standard want to come back.
Other NYC moving companies look up to OZ Moving
Oz Moving was the first company in New York to put the telephone number of NYS DOT on the back of their trucks. In a time when moving was largely done by unregulated and sketchy movers, Oz has set a new standard. Now, they are a moving company that other NYC movers are trying to emulate. Both in terms of quality of service, as well as in the sheer amount of moving services being offered. From humble roots to industry leader, Oz
Oz Moving and Storage offers a wide range of moving services to their NYC customers
One of the highlights of this moving company is that they truly offer a wide range of moving services. Aside from regular local and long-distance moves, they also perform office moves, furniture relocation, and as well fine-art crating and moving. They provide their customers with everything they require for a smooth, efficient, relocation process. This is what makes them a true industry leader.
Local and long-distance moving services
At the core of OZ Moving are their local and long-distance moving services. They are able to serve clients of all sizes and move both their apartments and their offices. They have moved people as close to Manhattan and as far away as California. So you can rely on them to provide you with just what you need when you need it. Whether you need to relocate around the block or across the country, Oz Moving and Storage will be able to assist!
Commercial movers NYC
Moving a business requires special skills, experience, and equipment. And in this regard, Oz Moving and Storage does not disappoint. With 50 moving trucks in their fleet, they are able to perform both small-scale as well as large-scale relocations. It doesn't matter if it's an office, a store, or a production facility.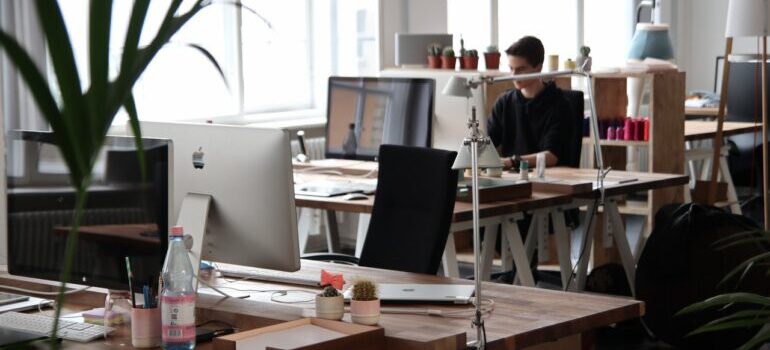 Oz Moving also offers packing services
One of the most convenient NYC moving services is packing/unpacking, and Oz Moving performs it flawlessly. So you can rely on them to quickly, efficiently, and safely pack, box, and crate your belongings. They use high-quality packing materials, ensuring the maximum safety for your belongings.
Specialty moving services offered by OZ Moving NYC
Specialty moving services aren't something most people need. But if you do need it, finding an NYC moving company can quickly become a challenge. That's why OZ Moving has invested in the training and equipment needed to perform those types of relocations. Some of the services include:
Furniture moving
Furniture assembly and disassembly
Restoration and carpentry
Media installation
Custom crating
Locksmith
Pest control
Auto-shipping
Piano moving
Fine Art crating and moving
Oz Moving NYC are also last-minute movers
Storage NYC
Aside from moving services, NYC storage is also part of the Oz Moving offer. You can safely store your belongings in modern facilities located in NYC and NJ. They offer both short-term and long-term storage solutions for a wide range of customers. Both residential as well as commercial.
Moving assistance you can rely on in Los Angeles
Oz Moving has offices in Los Angeles, thus allowing you to reach supreme moving assistance easily. Everything that Oz Moving and Storage is known for, these experts will provide, and make sure your relocation is a swift and smooth process. If you are living close to Los Angeles, the Oz Moving team will be that much quicker to answer your call, and provide the help they are known for.
Whether you are in need of commercial or residential relocation services, Oz Moving Los Angeles team will be happy to step in, and take care of the job. Yours will be only to state your wishes, needs, and possibilities, and they will cater to them. Leaning on their professional assistance really is the best thing you can do for your move, as it will make the whole process smooth and stress-free. Whether you plan on moving down the block, or to another state, Oz Movers Los Angeles will be at your side, helping you enjoy this process. They will step in with the experience, knowledge, and equipment that will ensure a swift and reliable service. Make sure to take advantage of being close to one of the best moving companies in US, and turn to Oz Moving team in Los Angeles.
Oz Moving and Storage NYC is your go-to moving company
Oz Moving NYC is a full-service moving company with a great reputation and excellent track record. They offer a truly wide range of moving services which cover just about anything you might need during relocation. Oz Moving NYC reviews are outstanding and show their commitment to their customers.
Moving Without Enough Research
Unknown companies and
potential scams
Damage and loss
of items
Delays and issues
with the staff
Moving With the Help of Verified Movers
Publicly listed and
reviewed companies
Proper care for your
belongings
Professional and
experienced movers
Get Matched With A Verified
Moving Company
Get your instant moving quote
Add one of our Badges to Your Website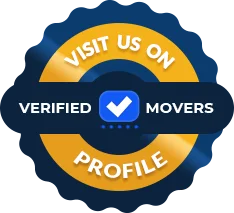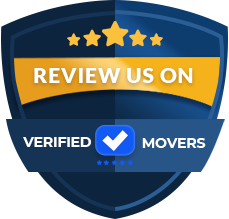 Moving Companies by States