(212)988-9292

555 W 25th St, New York, NY 10001, USA

US DOT: 488466
Get Your Instant Moving Quote
About the company
Flat Rate Movers has two offices in NYC, making them super convenient to reach, and get the quality moving assistance you need. Their Chelsea location takes care of our residential clients and local operations. It is also the home of sales, leads, marketing, preparation, tech, business development, and all communications services. The office in the Bronx is the keeper of their fleet, apart from being responsible for all long-distance, international and military relocations, as well as all operations, finances, and customer services.
Flat Rate Movers can cater to your local, long-distance, and international moving needs. Apart from taking care of your residential, commercial, and office move, this company can also provide white-glove moving services, packing services, box delivery services, custom crating services, and storage options.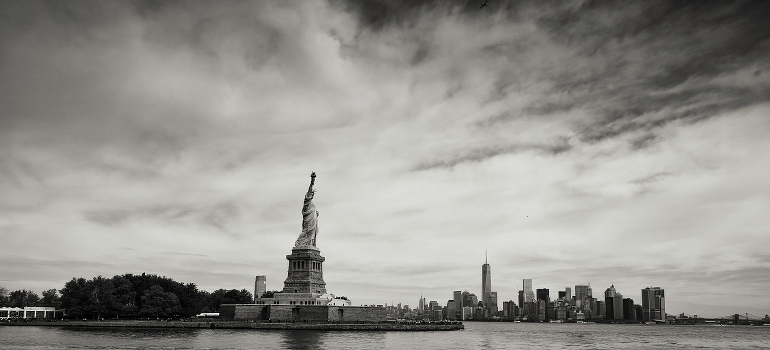 Here, at Verified Movers, we strive to provide you with the best relocation experience. We do that by connecting you with reputable and trustworthy relocation service providers. On this page, we are introducing Flat Rate Movers, one of NYC's most reliable moving companies. Regardless of whether you are moving locally, interstate, or even internationally this moving company can cover it all.  Forget about hidden fees, damaged items, unexpected delays, or last-minute cancelations. Now you can hire the same moving company that the United Nations, US Military, and other world's most respected organizations employ for their relocation needs. Do not hesitate, give Flat Rate Movers NYC a call to ensure a safe, efficient, and professional moving service today.
Best-in-class Service and Technology
But what truly sets FlatRate apart is its sophisticated technology and world-class service. They always deliver a superior level of quality to their customers. How do they do it?
It all starts with the FlatRate formula. It provides the customer with an upfront estimate of their relocation costs, based on the distance and inventory. The price is all-inclusive and it is based on years of experience and their sophisticated software solutions. Their quotes are nigh-perfectly accurate, allowing the customer to know exactly how much their move will cost.
Behind it all stands the dispatch team, operating a fleet of 90 vehicles of all sizes. The trucks themselves are inspected on a daily basis and thoroughly cleaned by professionals.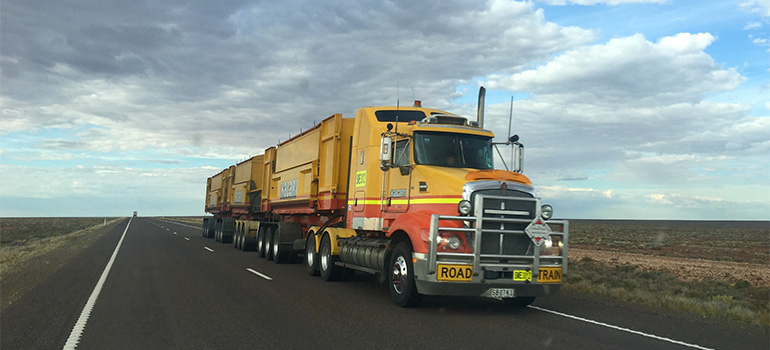 Lastly, there's the MyFlatRate app. With it, the customers are able to schedule their relocation, locate the truck in real-time, edit their inventory, sign the necessary documents, tip movers, and add extra services to their move. The app provides unprecedented levels of convenience and is a major part of why this company is so successful.
Reliability is one of the Flat Rate Movers' most distinctive traits
With so many reckless and fraudulent movers on the market today, reliability has become one of the most important traits when it comes to moving companies. And when it comes to reliability, Flat Rate overs NYC are hard to beat. Unlike any other movers, their moving crews attend weekly training programs to ensure that you get the service you deserve. If you take a look at Flat Rate Movers reviews, here on our website, you will see how satisfied their previous customers are. Do not risk your relocation by hiring unknown and unverified movers. Contact Flat Rate Movers and have your relocation process managed by the industry's most experienced and most trusted professionals.
Flat Rate Movers from New York City offer flat rates and transparent pricing
Pricing is one of the biggest issues when it comes to moving companies today. With so many hidden fees and additional costs, customers are having real trouble understanding and planning their expenses. However, if you decide on hiring Flat Rate Movers, what you will get is a guaranteed 99% accuracy from estimate to your final price. And we urge you to read their satisfied customers' comments in the Flat Rate Movers NYC reviews section, here, on our website. Hidden fees and unexpected expenses are a thing of the past, now when you have one of NYC's most trusted moving companies at your disposal.
A modern moving company utilizing innovative technologies to your advantage
When we talk about past and future, Flat Rate Movers are definitely moving forward as they are a leading moving company when it comes to innovations. With their FlatRate mobile app, you can now edit and confirm your details online, create your photo inventory, track your belongings in real-time, retrieve items from storage, and even tip your movers. If you read some of the Flat Rate Movers NYC reviews, and you want to leave a comment, you can do that through their mobile app as well.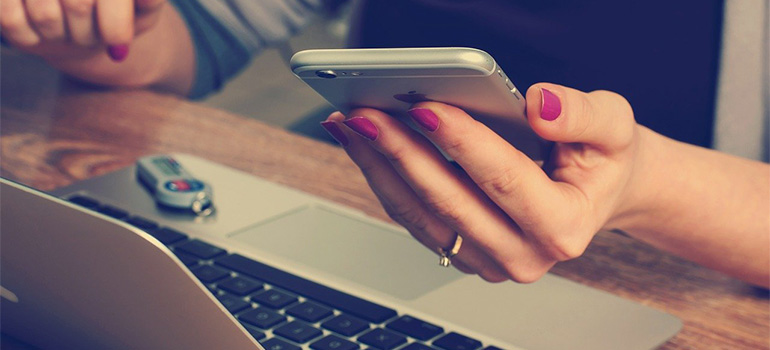 Flat Rate Movers New York will move your belongings no matter the distance
When it comes to moving services, Flat Rate Movers are unmatched. They cover all types of relocations no matter the distance or the volume of your moving inventory. Here are the standard services they offer:
Local moving
Long distance moving
International moving
Commercial moving
Office moving
White Glove
Military moving
Storage moving and delivery
Furniture only
Create a custom relocation experience that fits your needs by adding some of their additional services to your plan
To be able to provide you with a custom service that fits your individual needs, at Flat Rate Movers NYC, you can choose from a number of additional services. Read what their satisfied customers say about their services in the Flat Rate Movers reviews section of our website and choose services that you think would additionally ease your relocation process:
Packing Services
Box store and box delivery
Carpentry – creating custom crates
TV & Audio Installation
Piano Movers
Art & Antiques
Cross-Country Express
Upcycle
Read Flat Rate Movers NYC reviews on our website and see why they are one of the best storage service providers in the US
Storing your items in a storage facility is an inseparable part of the moving process. Still, finding a proper storage facility at a required location can often be a tiring and time-consuming process. With Flat Rate Movers, however, you do not have to worry about chasing and researching different storage facilities. Even though they are NYC based moving company, they offer storage service in different locations throughout the US. The variety of storage unit sizes and the quality of the service is something that their previous customers appreciate the most and that is something that you can read more about in Flat Rate Movers reviews, here, on our website. Now, take a look at the locations where you can find Flat Rate Movers' storage facilities:
New York City
New Jersey
Los Angeles
San Francisco
Miami
Washington DC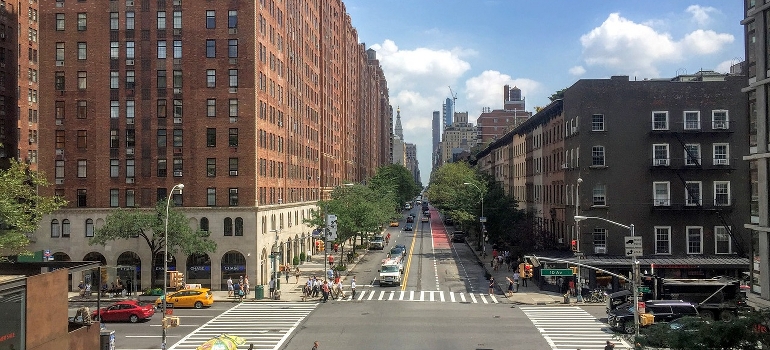 They have always included services that you can benefit from free of charge
One of the biggest benefits of hiring Flat Rate Movers NYC is their always included services that you get at no additional cost. This is something that you will hear much about if you read Flat Rate Movers NYC reviews here on our website. Here is what you get:
Packing and wrapping of your furniture – Your couches, chairs, tables, mattresses, and armoires will be professionally disassembled, wrapped, and packed at no additional cost.
Packing of your most sensitive items – Lamps, electronics, flat-screen TVs, computers, small mirrors, paintings, small sculptures, or other glass-marble items will be properly protected by suitable packing solutions.
Property protection – Flat Rate Movers NYC will make sure that your property stays intact. Protection of your corners, hallways, doorways, and floors is included in your flat rate price as well.
With offices around the US and Europe, you can access their services even if you are not stationed in NYC
Flat Rate Movers headquarters are in New York City. However, they have offices around the country and on different continents. You can contact them even if you are in:
New York City
Los Angeles
San Francisco
Miami
Washington DC
New Jersey
Orlando
London
Supreme moving assistance in Miami
With offices in Miami, Flat Rate Movers is even easier to reach should you need their services. If you are situated in or close to Miami, the Flat Rate Miami moving team will be that much quicker to respond and provide assistance in a swift, secure and professional manner. They are true experts of the craft who know every street, shortcut, and parking lot, allowing for speedy and efficient service.
Whether you need residential or commercial relocation assistance, Flat Rate Movers Miami will be happy to assist. Yours will be only to state your needs, requirements, and possibilities, and they will take care of the rest. Leaning on their assistance really is the smartest thing to do, as that is a certain way of making your move smooth and stress-free. It does not matter whether you are planning to move down the block, or to a different state. With Flat Rate moving team at your side, you will be able to enjoy your new place as quickly as possible. They have the knowledge, experience, tools, and organization skills that will ensure a swift and reliable service, and you will thus get to have a great moving experience. Take advantage of being so close to one of the best moving companies in the US, and hire Flat Rate Movers Miami today!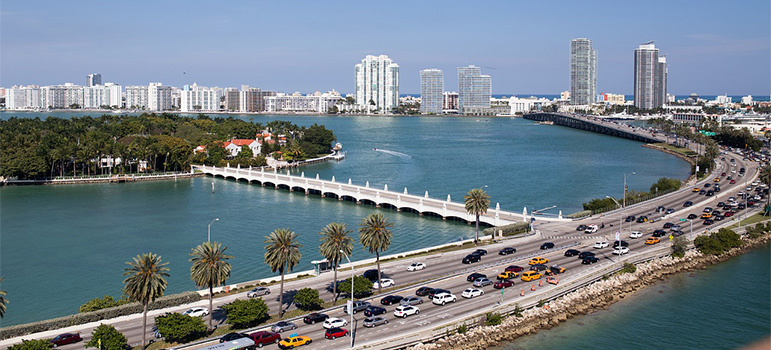 FlatRate movers in Los Angeles
FlatRate movers Los Angeles are unique in the way that they envision the future in which there are no surprise moving costs, as well as pricing scams and hidden fees. The essence of their service is transparency and inclusiveness. They have been practicing their FlatRate formula for decades, to the delight of more than 200,000 satisfied customers.
They are always striving to provide superior moving services, which hinges on well-prepared staff, detailed logistics, and timeliness. Their team of moving experts is capable of handling any situation in a manner that will make the customer happy. According to Flat Rate Movers Los Angeles, you can't have a perfect move without a perfect mover. That is why they cultivate growth and wellness in the workplace, always making sure that their employees know and feel that their work, dedication, time, and wellbeing are equally important.
Ensure a safe and stress-free move by hiring one of the most trusted NYC moving companies
One of the most reliable and trusted moving companies in the US, Flat Rate Movers offers a plethora of relocation services regardless of whether you are moving your home or a business, locally, interstate, or even overseas. Read Flat Rate Movers reviews on our website and see why Verified Movers strongly recommend hiring this company for your relocation needs. Do not hesitate to contact one of the best moving companies in New York City today and get the relocation service you're entitled to.
Moving Without Enough Research
Unknown companies and
potential scams
Damage and loss
of items
Delays and issues
with the staff
Moving With the Help of Verified Movers
Publicly listed and
reviewed companies
Proper care for your
belongings
Professional and
experienced movers
Get Matched With A Verified
Moving Company
Get your instant moving quote
Add one of our Badges to Your Website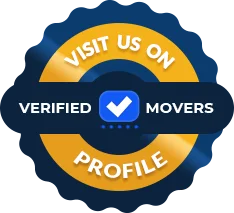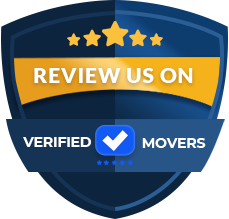 Moving Companies by States