If you're preparing to make a huge step that is a cross country move, you need to be aware of all the things that await you on this road. It's a very complicated process, but luckily, we have plenty of cross country movers whose job is to ensure that your interstate relocation is a seamless transition. They put all their efforts, knowledge, and experience into the safety of your goods, and your satisfaction with their assistance. Verified Movers will help you reach the most experienced, most qualified, and reliable cross country moving companies Michigan has to offer. By turning to us, you are making sure that your search for an adequate moving team is swift and simple. The simplicity of researching movers on our website is also clearly visible when looking for long distance moving companies Michigan. So, even if you need an intrastate relocation, Verified Movers is the place to be. We hereby invite you to check out our website and make the most use of our platform, where you'll find an ideal team in the blink of an eye.
Is it expensive to relocate with cross country moving companies Michigan?
Prior to hiring professionals, people tend to be most interested in the price of their move, and rightly so. Whether you intend to move with the assistance of experts or by yourself, a cross country move is an expensive endeavor. This is why our logic has always been that if you're going to pay nevertheless, at least you can go with the safe option, which in this case is certainly hiring one of the best interstate moving companies in Michigan. As far as the price goes, it will depend a lot on the state you're moving to. Usually, the price of professional relocations depends on a lot of small details. That's why we can't predict anything accurately. However, we don't want to leave you empty-handed so we'll show you the average price range for relocations from Michigan to the five states that Michiganders are moving to the most.
Moving from Michigan to Florida; $3,100 – $5,500
Moving from Michigan to Ohio; $1,900 – $3,500
Moving from Michigan to Texas; $2,800 – $5,000
Moving from Michigan to Illinois; $2,000 – $3,700
Moving from Michigan to Indiana; $1,900 – $3,500
As you can see, chances are it won't be a negligible expense, but we're certain that it won't break your bank either. With all the advantages of relocating with cross country movers Michigan, it will definitely be worth it.
Doing some research on licenses will help you end up with the finest cross country movers Michigan
Each and every moving company is required to obtain the necessary permits in order to transport people's belongings. This goes for all local, long distance, and cross country moving companies out there. However, the difference between them is that local and long distance moving companies aren't transferring people across the state. Therefore, they're being registered at their respective local and state authorities.
Michigan's institutions aren't responsible for interstate moving companies from these states. Cross country moving companies in Michigan, like any other interstate moving company in the US, are regulated federally. First, they need to obtain the necessary permits from the U.S. Department of Transportation. This agency gives them a unique USDOT number, and every company is required to share it with their clients, usually in some visible place on their website or their agenda. Then, you can visit the Federal Motor Carrier Safety Administration website where you'll get all the information you need about the company in question.
Remember that moving with licensed interstate movers Michigan is too important to neglect. The safety of your items is something you need to ensure, and you'll be a huge step closer to achieving this by moving with licensed professionals.
Use Verified Movers reviews to learn everything you need to know about interstate moving companies Michigan
After you made sure that the company you're considering is licensed, it's time to see if they're your right fit. You have to understand that every relocation is unique, but the same goes for moving companies. Some will be right for you, some won't, and that's perfectly normal. In order to figure out whether they're good for you or not, you should read cross country moving companies Michigan reviews. There's an abundance of information you can find by scrolling through testimonials that their previous clients have left. We made it easier for you by giving you an opportunity to find all these reviews in one place, and that's our platform. So, make sure to visit our website and learn all the important pieces of information regarding interstate movers in Michigan you're considering hiring.
With many services up for grabs, professional relocation will allow you to navigate the move the way you want it
Interstate moving companies in Michigan have a rich offer of services that you can choose from. To be fair, not all of them will be able to provide you with everything you need. But, most of them are offering basic services that everyone can benefit from. As for the other ones, that's why you have Verified Movers reviews where you can find out about the services that cross country movers in Michigan are offering. For starters, let's mention a few of these which you'll find at the majority of Great Lakes State's moving professionals.
Residential moving – If you're in the process of moving your home from Michigan to virtually any other state, you'll need interstate residential moving services.
Commercial moving – Commercial moves are strictly related to business relocations. So, if you want to move your business out of state, commercial cross country movers Michigan will give you their expert assistance.
Furniture moving – There is so much work when it comes to furniture pieces during the move. Whether it's disassembling, carrying, packing, or reassembling, it's a very difficult process, but luckily, professionals can take care of it.
Packing services – A lot of houses in Michigan have more than one level. And, as we all know, bigger households are more difficult to pack up. But don't lose your sleep over this, because there are many movers in the Great Lakes State who are offering packing services, relieving you of this task entirely.
Storage services – Another very useful option for people who are in the middle of a moving process. Leaving some of your belongings in a secure storage unit will undoubtedly make things easier for you.
Cross country moving companies Michigan can safely transport your specialty items
Besides the regular services that interstate moving companies Michigan are offering, they will also help you with specialty items, that are, more often than not, very difficult to pack and transport. Some of these services are:
Piano moving
Fine art moving
Antique moving
Pool table moving
If some of your belongings are these specialty items, sleep soundly knowing that the Great Lakes State's best movers will expertly pack it and transfer it without a scratch.
The Great Lakes State is infamous for harsh winters so avoid moving during that period
Picking a date for your relocation requires some thinking that's for sure. In a way, it's maybe easier if you don't have the luxury to choose whichever date you want. At least you wouldn't be overthinking this decision. But, for those of you who can pick any day you want, here's one piece of advice. Avoid winter moves. Michigan is known for harsh winters and your experience probably wouldn't be too pleasant. There is one catch though.
Simply because there aren't a lot of people moving during winter, interstate moving companies in Michigan aren't busy during that period. That means that prices are lower since it's an off-peak moving season. Now you can see why overthinking is not uncommon here. On one side you have to consider the enjoyment of the experience, and on the other, the cost. You can pick what suits you the most. Our advice would still be to avoid winter relocations, and when it comes to other seasons, go with your feeling. Just bear in mind that the moving cost, at least in Michigan's case, reaches its highest point during June and July.
When to expect the relocation to be completed?
No one can tell you exactly how long the relocation is going to last, because there are many factors to consider, some of which even your cross country movers in Michigan can't predict. But, in general, interstate relocations are completed within 3 weeks. Still, prepare to wait a bit longer if you're, for example, moving from Michigan to California. When it comes to relocations to one of the nearby states such as Indiana or Illinois, they might even be done in less than 2 weeks.
FAQ
Intrastate vs. interstate moves: What is the difference between them?
If you weren't to leave Michigan, and just move from one place in the Great Lakes State to another, say Detroit to Ann Arbor, then you'd need an intrastate move. Interstate move, or commonly known as cross country, has to involve more than one state.
Are there any items that aren't welcome in the moving truck?
Flammable and hazardous items cannot be put in the moving truck for safety reasons. Cross country movers in Michigan will tell you in more detail what you can or cannot move. Some items that won't be allowed in their truck are oxygen bottles, ammunition, fireworks, gasoline, lighter fluid, matches, etc.
Can I ask interstate moving companies Michigan for an insurance?
Yes. And, although it's paid extra, we highly recommend you to purchase moving insurance. You can go with full insurance, or partial, depending on how much you want to spend.
In case of a bad outcome, will I be able to file a complaint?
Moving fraud is not so uncommon, unfortunately, so filing moving complaints is possible and these complaints are taken very seriously. When we're talking about interstate movers Michigan, if you're not happy with the outcome, or you've been a victim of a moving scam, you can contact these agencies:
Federal Motor Carrier Safety Administration
American Trucking Associations
Will cross country movers Michigan send me a notification prior to their arrival?
You will get a 24-hour notice so you'll have enough time to prepare for the arrival of your MI movers.
Cross country moving companies by cities in Michigan
Michigan is not a small state, and as such, it has a lot of moving companies. Not only that it's hard to pick between them, but you also have to keep in mind the cities in which they're operating. You don't want to lose your precious time by analyzing a company that operates far away from you. That's why we decided to make it simpler and sort cross country moving companies Michigan by cities. Now, you can look for companies near you and choose the best one among them.
Verified Movers can assist you through every step
Making a moving strategy sounds great in theory. However, things tend to get complicated as soon as you start planning. And that is where our team at Verified Movers comes in. We got you covered. Cross country moving companies in Michigan with whom we match you, along with our team, are more than happy to provide you with all the assistance that you might need. Finding your perfect match shouldn't take long considering that Verified Movers reviews are the place where you can find everything you need to make a good decision.
It is no secret that interstate relocations have plenty of tasks, and can get hectic and stressful sooner than one might think. That's why besides matching you with top-notch moving professionals, we're also offering you plenty of pieces of advice. You can find it on the Verified Movers blog. It is updated regularly, and every day you'll find something new that may provide to be very useful during the moving process. Having been in the industry for so long, we like to share our vast knowledge, and thus ensure people can partake in our experiences.
Michigan finds it very difficult to attract movers from other states, while Michiganders are leaving in flocks
Moving trends in the Great Lakes State have been bad in 2020 and 2021. Last year, 58% of moves that involved Michigan were outbound. Needless to say, inbound moves are heavily outnumbered. However, what's even worse is that these moving trends aren't temporary. Many states pass through a rough couple of years where the relocations that involve them are mostly outbound. California and New York are great examples. But, sooner rather than later, these states manage to get back on track and improve this inbound flow. That's not the case with Michigan unfortunately. Michigan topped the outbound moving charts through the majority of years of both decades in the 21st century.
Ever since Detroit started shrinking, Michigan's numbers became really negative. To be fair, the state constantly shows better numbers than its largest city, but it is still a bad situation overall. If we were about to look for a silver lining or two, then Grand Rapids, and Ann Arbor to some extent, would have to be mentioned. These cities don't reflect the state's migration flow, because they're mostly maintaining a neutral correlation between inbound and outbound moves. At times, they're even showing positive numbers, and the last two years after the COVID-19 outbreak actually benefited these two cities, Grand Rapids especially. This is mostly due to a low cost of living in Michigan accompanied by a healthy job market (this goes for Grand Rapids and Ann Arbor mostly). But we'll get to that later.
Considering how many outbound moves Michigan has, and that you're probably here because you're leaving the state as well, it makes sense to start with the reasons people are leaving the Great Lakes State.
Michiganders are moving away in pursuit of a higher-quality life
There are a lot of reasons people are saying goodbye to the Great Lakes State. Of course, we'll mention the main ones separately. But we noticed that most of them are simply based on pursuing a life of a higher quality. Most Michiganders aren't happy with their lifestyle, and the number of opportunities they have, which is why they decide to move elsewhere. These numbers slowed down a bit during the pandemic combined with the global inflation and economic crisis, mostly because it was either unsafe to move or because the cost of living in Michigan is really easy to afford, which is very important in the times like these.
The majority of Michiganders stated that their relocation out of state was motivated by better job opportunities
It's not a surprise that Americans are often on the move due to the chase for better job opportunities and a better, and more stable, income. When you look at almost any other state, job opportunities are almost exclusively among the top 3 motivations for moving out. But, with Michigan, it's easily at the top spot. For starters, we have to look at people who don't even have a job to begin with. Michigan's unemployment rate is 4.4% which is much higher than the US level of 3.7%. In fact, it is one of the highest unemployment rates in the nation. Then, we have people who are simply looking for better opportunities. While Michigan's job market is expected to grow, it is not ideal at the moment, and people don't find it hard to get a better job offer elsewhere.
Finally, the Great Lakes State's median salary is $65,000 a year. Considering its cost of living, that's reasonable. But, once again, a lot of nearby states are simply offering people, especially college-educated individuals, a much better salary. It's worth noting that it's not all bad because Michigan is home to 17 Fortune 500 companies. Some people are living really well in this state, and it's definitely not a catastrophic situation. However, if we're only observing movers, it's easy to see why they decide to leave.
Retirement-related reasons were responsible for a quarter of Michigan's outbound moves
Another very common reason among Americans who decide to move is retirement. Nowadays, traveling is much easier and all the locations across our country are quite easy to reach. That has motivated a lot of retirees to find a place that's perfect for retirement. Michigan, especially Detroit, is infamous for high crime rates. To be fair, certain cities are very safe, but overall, we have to admit that there are better states for retirees than Michigan. Most of these states are on the East Coast, where you'll find so many small, peaceful towns, often located right on the coast. Cross country moving companies in Michigan are often relocating people to those states, such as New Hampshire, Vermont, or South Carolina. Additionally, a lot of these states are providing more tax benefits for this age group than the Great Lakes State.
The search for a warmer weather
Finally, Michigan winters can be quite harsh, and in general, it's rarely warm in the Great Lakes State. Current USA's moving trends are suggesting that movers are looking for states with a pleasant climate, mostly based on the warm weather. Even some great states with top economies like Colorado are struggling to keep residents simply because of the weather. That's why, in the next few sections, you'll see that a lot of people are moving from Michigan to Florida, for example. Florida is the prime example of weather-related relocations, but there are a lot of other states on the East Coast, and of course, in the Southwest, and on the West Coast, that are attracting Michiganders who are on the move.
Most common destinations for former Michiganders
Some states are simply dominating the moving trends in the last two years, and their population is growing rapidly. Michiganders aren't immune to their appeal, but they are also moving to some nearby states, simply because it's a lot closer and the relocation isn't too expensive. We'll focus on three states that have attracted the most Michiganders in 2021.
Florida welcomed most Michiganders last year
Earlier, we mentioned weather-related reasons for moving and Florida as a prime moving destination in that context. With that in mind, it's certainly not surprising to see the Sunshine State grab the first place in terms of Michigan's outbound moves. Moving from Michigan to Florida is very common, and around 20,000 people decide to go on this move every year. Weather is a huge factor of course, but Florida has a lot of other perks too. For example, you won't have to worry about the personal income tax in the Sunshine State because there isn't one. It's a great state for both people looking for better job opportunities and entrepreneurs looking to start their own businesses.
Even retirees might decide to go on this move. Although they might not be attracted by noisy cities like Miami, there are some great coastal towns in Florida where you can enjoy your retirement. Due to the similarity of costs of living between these cities, relocating from Detroit to Tampa is the most common move between the two states. Top movers in Detroit know this route by heart because Motor City sends around 2,000 people to the Big Guava every year. Although it may not be the favorite place for retirees, for the majority of other people, Miami is a dream destination. So, it's no wonder that moving from Detroit to Miami is among the most common routes, with more than 1,000 people completing this relocation yearly.
The low cost of living in Ohio makes it attractive for people who decide to leave the Great Lakes State
Ohio is Michigan's neighbor, and that gives this state a great advantage in terms of attracting movers from the Great Lakes State. Even though Michigan is cheap, Ohio is even cheaper (1%). Considering that the states are close and there are a lot of family-related moves, it makes sense that cross country moving companies Michigan have their hands full when it comes to relocating people to the Buckeye State. Moving from Michigan to Ohio is a frequent choice, and somewhere between 10,000 and 15,000 people are moving there every year. For example, in 2021., there were 12.000 of these moves.
What's interesting though, is that the most common route doesn't involve either Cleveland or Columbus. Toledo is Ohio's most frequent destination for cross country moving companies Michigan. Moving from Detroit to Toledo leads the line with more than 1,000 relocations a year. But, this route is closely followed by moves from Detroit to Cleveland and Columbus, and from Grand Rapids to Cleveland. All three of these routes see between 500 and 1,000 people move on a yearly basis.
Texas is appealing to the majority of American movers, and Michiganders are no exception
Anyone who has been following moving trends closely over the last decade, especially the last few years, noticed that Texas is one of the top destinations. It has almost everything people are looking for. A very low tax burden, growing job markets, a healthy economy, and a low cost of living, all of these things await you in the Lone Star State. Michiganders are moving there simply because it offers them a lot more opportunities but at the same price. Plus, the weather is much warmer than in the Great Lakes State. So, it's quite clear why around 10,000 people are moving from Michigan to Texas any given year, and these numbers are likely to go up in a year or two.
Dallas is the most common choice among Michiganders. It's especially popular among Detroiters because nearly 1,000 of them have moved to D-Town in 2021. It's worth noting that Texas' cities are all quite popular in general. The same goes for Detroiters, and Michiganders overall. So, it's very common to see people moving from Detroit to Austin, San Antonio, Houston, Fort Worth, etc. And, of course, a lot of people are going to these cities from Grand Rapids, Warren, and Ann Arbor.
Michigan's affordability keeps it on the radar for some movers
One of the things that the Great Lakes State has and not many other states can compete with is affordability. If you want to cut your daily expenses and start saving some money, you should consider moving to Michigan. Michigan's cost of living is 11% lower than the nation's average, but it is even more significant in terms of housing costs. The median home price in the Great Lakes State barely exceeds the $100,000 mark. And, it is simply astonishing that in 2022, you can find a decent house in Detroit for less than $80,000. Of course, you have to take this with a pinch of salt, considering some disadvantages of living in Michigan, but it is nevertheless a great thing for someone who's looking to live here.
In spite of all issues, the Great Lakes State welcomed more than 150,000 people in 2021
It's true that the net migration in Michigan is far from good. But we can't ignore the fact that there were 150,000 people in 2021 who decided to move to the Great Lakes State. As we said, these relocations are mostly motivated by the cost of living. However, we can't pretend that this is not a huge advantage for Michigan. In times like these, where people are looking to save some money and get through the crisis, living in one of the most affordable states in the country can be a great thing. Now, we'll do the same thing as before with the outbound moves, and present you with three states Michigan gets the most residents from.
Ohio
There are almost as many people moving from Ohio to Michigan as vice versa (around 12,000 people a year). Once again, we have the Buckeye State on our list, and once again, the reasons are pretty much the same. A lot of family-related moves, similar costs of living that don't require a lot of time to get used to, and the pure closeness of these states motivate people to move from one to another. Relocations from Toledo to Detroit are the most numerous ones between these states because Motor City welcomes as many as 1,000 people a year from Toledo.
Indiana
Indiana is actually in a similar situation regarding moving trends as Michigan. For years, the state has been struggling to attract movers. Once again, there's a case of closeness that results in more moves, and it goes for almost every other state in this US region. Indiana has a similar cost of living to Michigan. Job opportunities are lacking in both the Great Lakes State and Indiana, at least when compared to the most popular states. Moving from Indiana to Michigan is something that around 10,000 people a year decide to do. Out of these 10,000 relocations, moving from Indianapolis to Detroit is the most common choice (between 500 and 1,000 people every year) which shouldn't surprise us considering that both these cities are the largest ones in their respective states.
Illinois
There aren't many states that have worse moving trends than Michigan, but Illinois is certainly one of them. The Prairie State is going through some really tough times when talking about moving trends, and its largest city, famous Chicago, is one of the most moved-out cities in the country. Moving from Illinois to Michigan is mostly inspired by the lower cost of living. While the difference between the states themselves isn't huge, we have to look at the most common route first, and only then do you realize that the difference is huge. Even though moving from Detroit to Chicago is very frequent, the opposite direction is even more popular.
This is mostly because Windy City is 20% more expensive than Detroit, which is certainly a big reason why more than 3,000 people a year on average decide to move from Chicago to Michigan's largest city. This is also a third of all relocations happening from Michigan to the Great Lakes State because the total number of these moves a year is as many as 10,000.
The one and only moving checklist that will ensure a successful moving adventure
Every person has different tasks to tackle during the moving process, and your final moving checklist will depend on many things. Still, if you follow these few steps you'll find in the list below, you will make a huge leap towards a successful relocation.
Research the Great Lakes State's moving professionals on our platform
Getting in touch with several cross country moving companies in Michigan and asking them for a free estimate
Using estimates to choose the company you like the most
Calling them and setting up the moving date
Waiting for your movers to arrive while enjoying the last few days in your old home
Things to keep in mind when moving your business to or from Michigan
Business moves are very common in the United State. Although they may not be as numerous as residential moves, commercial moving is very frequent, especially in today's business climate where some states are so great for entrepreneurs, providing them with countless benefits and an environment where they can flourish in. However, business moves are very complicated and it would be better to have cross country movers Michigan by your side during this relocation.
You'll have enough on your plate as is, let alone if you had to take charge of the relocation itself. For example, there'll be an ocean of paperwork to take care of. Registering your business is a must wherever you're moving to since all the state have their own laws regarding businesses. When it comes to businesses in the Great Lakes State, necessary permits have to be obtained at the Corporations Securities & Commercial Licensing Bureau. If you're moving to some other state, you'll have to research this and make sure that everything is set for your transfer. While you deal with this, cross country moving companies Michigan will take care of your office material.
Can you do it on your own?
We're sure that every person has asked themselves "Can I do it on my own?" when thinking about ways to handle their relocation. That's reasonable considering that this is a less expensive option. After all, there are more DIY moves in the USA than professional ones. However, the majority of people who went on a DIY move aren't likely to go down this road again. Only when you get a first-hand experience of how difficult these moves are, do you realize that going with interstate movers in Michigan is truly the way to go. We won't deny that the cost is a huge upside of these moves, but the security, quickness, and seamlessness are what make professional moves so great.
Allow Verified Movers to help you out, and your moving journey will get off to a flying start
Moving across the country is a challenging maneuver but remember that it can turn out to be a wonderful experience. In fact, we're certain that it will be if you call the experts. If you think that finding them isn't easy, just turn to Verified Movers. Our database is brimful with useful information on cross country moving companies Michigan and the rest of the US has to offer. It allows for easy and simple navigation through their services, thus making sure your search for the ideal company takes minimal time. In addition, you will have the opportunity to learn from other people's experiences through their reviews on our website. With this in mind, make sure to check out our database and you'll be one step closer to the moving experience that exceeds your expectations.
Facts About Michigan
01. Main Information
Popular Cities
Detroit, Grand Rapids, Lansing, Ann Arbor, Flint
Governor
Gretchen Whitmer
US Senators
Debbie Stabenow, Gary Peters
State Website
State Moto
If You Seek a Pleasant Peninsula, Look About You
State Nickname
The Great Lakes State
02. Geo Population
Total Population
10,030,722
Highest Elevation
1,979 ft
Time Zone
Eastern/Central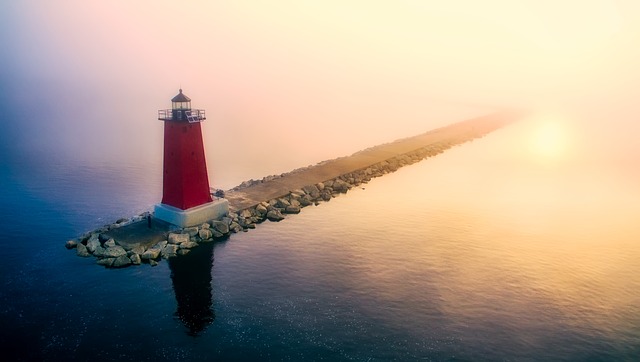 03. Education
Top 5 Elementary Schools
Cranbrook Schools, Detroit Country Day School, University Liggett School, Rudolf Steiner School of Ann Arbor, Okemos Public Montessori School at Central
Top 5 Middle Schools
Cranbrook Schools, Greenhills School, Detroit Country Day School, The Roeper School - Birmingham Campus, University Liggett School
Top 5 High Schools
Cranbrook Schools, Greenhills School, Detroit Country Day School, Frankel Jewish Academy of Metro Detroit, International Academy
Top 5 Colleges
University of Michigan, Michigan State University, Wayne State University, Michigan Technological University, Western Michigan University
04. Rates
Crime Rate
18.76 (per 1,000 residents)
Average Income (household)
$63,202