Cross Country (Interstate) Moving Companies Arizona
Get Your Instant Moving Quote
Sponsored Companies

Verified Business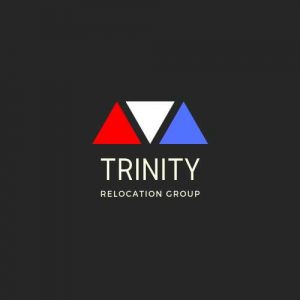 2300 Palm Beach Lakes Blvd Suite 301, West Palm Beach, FL, USA
Many people say that winters are getting harder to handle when you are older. If you love the desert climate and beautiful sunsets Arizona is the right destination for you. But, like every moving, relocation to Arizona can be a nightmare if you don't have professional help. From packing your whole house, renting a moving truck to disassembling the furniture – you need cross country moving companies Arizona you can trust.
Facts About Arizona
01. Main Information
Popular Cities
Phoenix, Tucson, Mesa, Chandler, Scottsdale, Tempe
Governor
Doug Ducey, Katie Hoobs
US Senators
Kyrsten Sinema, Martha McSally
State Website
State Moto
God enriches
State Nickname
The Grand Canyon State
02. Geo Population
Area (sq mi)
113,990 sq mi
Total Population
7,171,646
Highest Elevation
12,637 ft (3852 m)
Lowest Elevation
72 ft (22 m)
Time Zone
UTC
03. Education
Top 5 Elementary Schools
Pedergast, Coronado, Esperanza, Rancho Santa Fe, South Pointe
Top 5 Middle Schools
Western Sky, Arizona Connections Academy, Benson, Verrado, Avondale
Top 5 High Schools
University, Gilbert Classical Academy, Basis Chandler. Basis Peroia, Basis Tucson North
Top 5 Colleges
The University of Arizona, NAU, Arizona Western, Arizona Christian, Mesa Community
04. Rates
Crime Rate
35,644
Employment Rate
4.70%
Average Income (household)
$67,886
Poverty Rate
18%
Avoid breaking or losing your belongings during the move to Arizona. Your transition to the Grand Canyon State should be exciting because you are starting a new life. So, hire professional interstate moving assistance to handle the hard work for you. Reliable and skilled professionals from cross country moving companies Arizona can even pack up your house for you.
You can enjoy your exciting new home in Arizona and let cross country moving professionals move and unpack your belongings for you.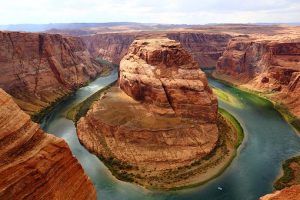 Moving to Arizona: Beat the heat!
The majority of Arizona is hot and you need to find best ways to beat the heat. So you need to plan your relocation during the winter and colder months. Keep in mind that summer is considered as the off-season in Arizona. If you have to move during the summer, try to do it in the early mornings and late evenings, and don't forget to drink enough water.
Cities in Arizona: Which to choose?
In Arizona, there are 15 counties from which to choose. The Grand Canyon State offers you many unique towns. One of them is Phoenix – a big city with many charming suburbs and neighborhoods. Other famous cities include Flagstaff, Yuma, Tempe, Scottsdale, and Mesa. In all these cities a great and tasty culinary scene is waiting for you. If you want to see the cactus on your menu, just stop at one of Arizona's restaurants during the move and try famous syrups and cactus tacos.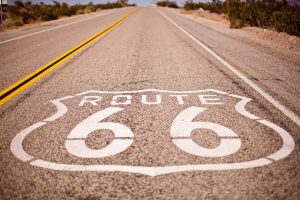 The cost of living in Arizona
The cost of living in Arizona varies from state to state. Large cities are more expensive than smaller. For example, in Phoenix, the prices for goods and services are higher than the national average. If you are considered about the job market in Arizona, don't be, despite all these tough economic times, there are many job opportunities waiting for you.
Choosing Your Cross Country Moving Companies Arizona
Picking the right and reliable moving companies is the most important step in your Arizona transition process.  Make sure to get the best moving services for your money. Verified Movers want to help you with your research for cross country moving companies Arizona. So, follow our guide for choosing the right moving company:
Make sure your interstate movers Arizona have many years of experience
You want reliable movers who know how to handle problems
Cross country movers know the easiest way for moving to Arizona during summer months
Before hiring check company's testimonials and reviews
Be sure your Arizona movers have a reputation for excellence
Think about additional services and your moving budget
Get a free moving quote
The best cross country moving companies Arizona will give you the best moving quote and adequate insurance coverage for all your belongings.
Moving for retirement
Yes. That would be the right call to make. However, moving as a senior can be hard. And complicated. That is why you can use help you can get. Really - all of it. Let professional cross country moving companies Arizona and its teams handle everything for you. Quickly and efficiently. Just the way you like things to be. Hire a mover that can handle every relocation related task for you and enjoy your new beginning with a smile on your face!
Moving on a short notice
Moving in a hurry is almost never easy. It really isn't. That is why you need to find yourself a mover as soon as possible. Our cross country moving companies Arizona are happy to help you relocate, and all you have to do is to pick a mover that can and will satisfy all your moving needs. At an affordable rate. And with pleasure.
How to avoid common moving mistakes?
The answer is pretty easy. All you have to do is to start early and prepare everything in advance. Moving house or even your business is a serious task to take on. And that is why you need to start preparing for it as soon as you realize that you are about to move. This way you will create enough space and time for yourself. And you know what they say - it is better to be safe than sorry. And it really is. Moving mistakes can cost you a lot. Time, money and energy. And the best way to prevent them is by choosing one of our cross country moving companies Arizona!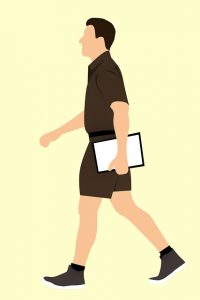 Say goodbye to moving anxiety!
Moving can and in most cases will be just that. Stressful. And more than you think. Getting out of our comfort zone can bring large amounts of stress to our lives. And that is precisely why you need all the help you can get when moving interstate. You will need it. And even more importantly - you will need your time to sleep and relax. So, the best thing you can do at this point is to find yourself a mover. A mover that can handle your complete relocation while you take care of yourself.
Just take a look at our cross country moving companies Arizona, and you will see for yourself why we are your best option
We really are. And once you check out our mover database - you will see it for yourself. Verified Movers are here to present you with a variety of movers all around Arizona - and all you have to do is to find yourself one that can and will satify all your moving needs. At once.