If you're moving any time soon, you might be interested to learn some tips that will save you both time and energy. Even though moving can be tedious and overwhelming, there is no need to worry if you prepare on time. Moreover, with the help of Verified Movers, you'll get to find the top-notch movers to relocate you with ease. However, to ensure you have a stress-free move, you'll need to start preparing early. This especially goes if you're moving from California to Arizona. Therefore, stick around to learn how to do it as easer as possible.
Moving from California
As time goes by, California is becoming less of a tourist attraction and more a place people tend to move from. This is due to numerous factors, which influence everyone who lives there. However, life there can be good, as can be anywhere else. On the other hand, leaving California can be a good thing especially if you're moving to a place not much different than this. If you're looking for the best interstate moving companies California, try to consider all options.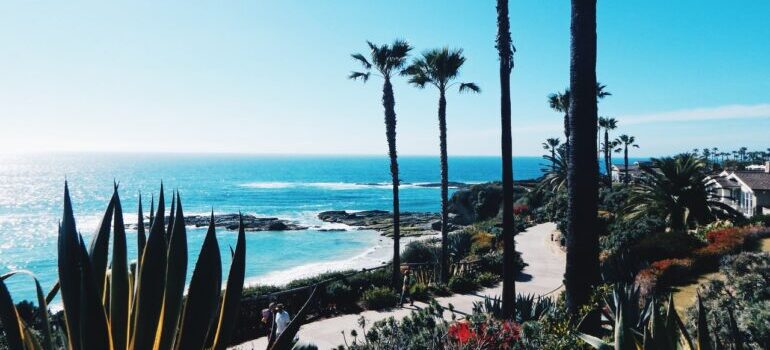 Despite mesmerizing beaches, vibrant people, and plenty of diversity, California still has some downsides. So, although there are many positive things you could hear about Cali's lifestyle, it's still not the most perfect place to live in. To make it easier for you to say goodbye to your life there, we made a list of cons that probably influenced you negatively at some point. Hence, here they are:
High crime rate – As time progresses, the violent crime rate tends to rise above the average national. This refers to both violent and property crimes. Unfortunately, that could affect not only your neighborhood but the schools your children attend.
Really high tax rate – Thanks to the fact that the overall life standard is pretty high, taxes follow that pace as well. This is actually one of the prime reasons people decide to leave California.
The cost of living is disproportionately high – Due to the already mentioned high living standard, costs of life are pretty high. So, if you're not really having a booming business, you probably won't have much fun living in California.
The health care system is deteriorating – Some healthcare officials note that the overall health system of California lacks quality. This goes along with the fact that it's inefficient since it's expensive but you don't get the care you pay for.
Preparing for a long-distance move
To start with, a long-distance move is something you have to prepare for more thoroughly than for other types of relocation. Still, don't worry because there is nothing complicated to it. For this particular thing, it would be better to search for interstate moving companies Arizona to find the one that could suit your needs the best. Moreover, in case you need any additional information about your long-distance move, don't hesitate to ask your movers. They are there for you and you are their prime focus.
Then, if you want to know essentials about your long-distance move, here is what you can do:
Create a moving inventory – This will help you keep track of things and you will know exactly what you dispose of.
Set a budget – One of the most important things to pay attention to is your budget. That is something you shouldn't alter at all.
Stay on schedule – The thing that will keep you going is your schedule. try not to change it or fail to organize well because it could affect your relocation negatively.
Hire a reputable moving company – These people will help you relocate like a real pro. Remember important facts about long-distance movers though. It could really benefit you throughout your relocation.
Remember to update personal documents – Information such as address and other personal data are the ones you need to take care of. Hence, don't forget to do it as soon as you can.
Get moving insurance – Purchasing insurance is probably not something you'll need but it's still highly recommended. You never know what unpredictable things could occur.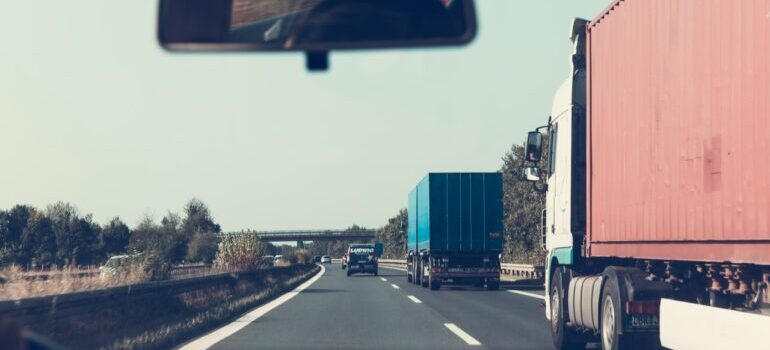 Moving from California to Arizona
Finally, you came to the main part of your work. Moving from California to Arizona is not actually hard at all. Still, you need to prepare for it well. That's a trip that will take you approximately twelve hours by car. Therefore, get some good sleep the night before. However, you might check out top movers in LA, to make that trip easier for you.
There are some major differences between the two states. Most of these are on Arizona's side. So, here are the biggest variations among California and Arizona:
Groceries are much cheaper in Arizona
The crime rate is much lower in Arizona
Transportation costs more in California
Child care is over 70% higher in California
California is more expensive overall
Although people think California is some kind of heaven on Earth, it's quite often the opposite of it. In case you're moving with your children to AZ, they will definitely get an amazing education. When it comes to administrative things such as driver's licenses and other personal documents, the costs are much lower in AZ.
Moving to Arizona
Moving to Arizona is bliss. There is not much difference between California and Arizona speaking on weather terms. But, there are many positive aspects of life in AZ especially if you're moving from California. Here are some benefits of living there:
Booming economy
Plenty of job opportunities
Great for sports enthusiasts
Various activities to take on
Costs of living are more than affordable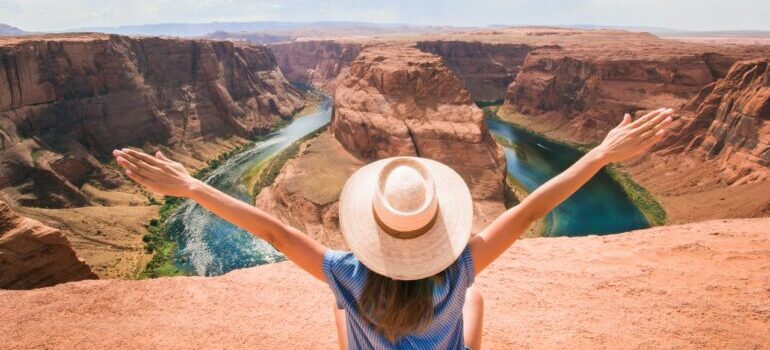 As you can see, moving from California to Arizona is not hard at all. All you need to do is prepare for your relocation on time. One of the most important things you need to do when moving is to start early. That will ensure you have a stress-free relocation. Also, don't forget to get in touch with us to help you find the best moving company for your relocation. All in all, good luck with your relocation!