If you're about to relocate soon, make sure to do it right and ask for the much-needed assistance. Professional, experienced, and reliable cross country moving companies North Carolina have made it their job to ensure smooth and stress-free relocations for all of their customers. They instill vast and deep knowledge into their services, providing unmatched assistance. Having them at your side during your relocation is one of the best ways to reach success. And, reaching them through the Verified Movers platform is a simple process. Our database is filled with useful information on movers across the states, giving you a whole plethora of options to choose from. We're sure you'll find Verified Movers reviews very useful, and everything else that our website offers. No need to look further for some of the finest cross country moving companies North Carolina, because you'll find them all here.
Long Distance Moving Companies North Carolina
How much will interstate movers North Carolina charge you?
Moving with professionals will obviously cost you a certain amount. The cost won't be cheap, but it's less expensive than most people think. We will discuss this now, but first, we want to emphasize the importance of communicating with cross country moving companies in North Carolina. They are offering free moving quotes based on all the details you tell them. That will give you the best idea of what to expect and how to budget throughout this period. Since the final cost depends on a variety of factors that we'll get into later, we will show you the average price range for moves between North Carolina and the 5 states that North Carolinians are moving to the most.
Moving from North Carolina to South Carolina
Starting off with two neighboring states, North Carolinians have their eyes on South Carolina as it's the most moved in the state from the Tar Heel State. Since they're so close, this is one of the least expensive cross country moves you can go on. On average, the price of this relocation is usually somewhere between $2,000 and $3,800.
Moving from North Carolina to Florida
Going even further south, Florida is the next most popular destination among movers from North Carolina. Considering the distance between the state, which is just over 600 miles from the border to border, naturally, the price is bigger than in the previous example. Expect the cross country movers in North Carolina to charge you between $2,500 and $4,800 for this move.
Moving from North Carolina to Virginia
With Virginia, it's pretty much the same case as with South Carolina. Virginia shares a large part of its border with the Tar Heel State, so if you're moving to the Old Dominion, the price won't be huge. The average range for this move is $2,000-$3,800.
Now, Texas is a little further away. But that's not stopping North Carolinians from moving to the Lone Star State known for its tax-friendliness and the low cost of living. If you're moving to Dallas, Houston, or any other city in Texas, you'll likely pay between $2,800 and $5,200.
We'll finish with another state that's fairly close to North Carolina, and that's Georgia. In fact, these two states share a small piece of the border. This relocation will be more expensive than those to Virginia or South Carolina, but not by much. Interstate movers in North Carolina usually charge between $2,200 and $4,100 to relocate people to the Peach State.
Moving with cross country moving companies North Carolina is the way to go
Moving is hard, especially once you decide to relocate across the state lines. Things can get quite complicated, and in no time. However, with the right moving professionals by your side, things will play out just as planned. That is why you need to find yourself the right team for the job. Moving house can be much more complex than it seems at the beginning. Not to mention if you decide to move your business out of North Carolina. You need all the help you can get. However, you don't need just any kind of assistance. You need movers you can trust and rely on. But, how to find such movers?
Reputable interstate moving companies in North Carolina have the valid licenses
This is a good place to start. Before you analyze certain companies in any more detail, licenses need to be checked as they are the top priority. You should never move with a company that didn't even bother to obtain the necessary permits. So, how can you check this? Well, cross country moving companies in North Carolina are regulated on a federal level. For example, movers who aren't relocating people across the Tar Heel State's border, are registered at the North Carolina Utilities Commission. However, that's not the case with interstate movers.
Every legitimate moving company in the United State that is transferring people's belongings across more than one state will have a record at the Federal Motor Carrier Safety Administration. Consulting this institution in order to get a few pieces of information about movers you're considering is something we'd strongly recommend. You can search the company by name, or by the USDOT number they were given when registering at the United States Department of Transportation. After you've found a company there, and made sure that they are legit, you can move on to the next step in the process of choosing interstate movers North Carolina with whom you'll relocate with.
Online research with the emphasis on cross country moving companies North Carolina reviews will help you a lot
There are many reasons why online research can be so useful when choosing movers. Most importantly, you will be able to compare different interstate movers in North Carolina. And that can come in handy. You can compare their services, rates, reviews, check their license numbers, etc. For now, we want to emphasize the reviews, since they play a key role in understanding whether the company is worthy of your trust, and your money for that matter, or not. You will learn a whole lot when reading testimonials, and since this is such an important area, we wanted to give our contribution as well. If you have enough time at your disposal, make sure to take a look at Verified Movers reviews. All the testimonials you'll ever going to need are available on our website.
Make sure that your movers offer all the services you need
The availability of certain services is what makes professionally-assisted moves so great. Every company is unique when it comes to that matter, as they are offering various services to their clients. So, naturally, some interstate movers in North Carolina will have exactly what you need, while the other ones won't. So, what you should do here, is figure out exactly what you want from your movers. That will make your search much easier since you'll know precisely what to look for. With dozens of these services available, we'll mention some of them that the majority of cross country movers in the Tar Heel State are offering.
Residential moving
Commercial moving
Storage services
Furniture moving
Packing services
Junk removal
Needless to say, apart from basic services you have to choose from like residential and commercial moving, the most popular service people are asking for is packing. It's such a handy service that helps you avoid so much work. Not only will you steer clear of the packing process itself, but you also won't have to go to the stores and buy packing material because movers will bring it with them. And, it won't even last long, because trained and qualified cross country movers in North Carolina can pack up home in less than a day.
Specialty item moving services
If you have some specialty items that are, more often than not, very difficult to move, don't worry because interstate moving companies North Carolina can take care of it. Their experienced personnel can expertly pack and transfer practically any item without disturbances. Some of the most popular specialty item moving services are:
Antique and art moving – With hundreds of antique stores located in North Carolina, it's obvious that North Carolinians love decorating their home with antique items. A similar thing can be said about art pieces as well. So if your home has any of these, sleep tight knowing that the professionals will handle this.
Auto moving – If you're not looking forward to driving your car from the Tar Heel State to any other state you're moving to, you can leave it to cross country moving companies in North Carolina who can transfer it in a quick and safe manner.
Piano moving – Pianos are very difficult to relocate. Especially if your home has several levels, and the piano is located on one of the higher levels. Leaving these tasks to professionals is practically a must.
Cross country moving companies by cities in North Carolina
Reputable movers can be found all over the Tar Heel State. So, no matter where in the state you are, you'll be able to ask for the services of some of the best moving professionals in the business. Still, the quest for finding such movers could take a while, which is why we decided to sort them based on which city of North Carolina they're operating from.
Picking a moving date
If you're in a position to pick any date you want for the relocation, here is something you should keep in mind. Every North Carolinian is aware of the hurricanes that hit the state on a yearly basis. So, hurricane season is probably not the optimal time to move. But, this season in North Carolina is unfortunately very long, from June all the way to November. If you have to move during this period, then at least try to avoid the months of August, September, and October. The likelihood of hurricanes is the highest during these months. That's why North Carolinians are always keen on spring moves, and maybe you should consider it too.
Most common questions about relocations with cross country movers North Carolina
How long will the move last?
Interstate relocations naturally last longer than long distance ones. It will depend a lot on the distance between the states. Usually, these moves are done within 3 weeks. But, once again, it can vary a lot. Moving from North Carolina to Arizona for example could last well over 3 weeks. On the other side, if you're moving to one of the neighboring states, your belongings might arrive in just 2 weeks.
Will cross country movers North Carolina give me a notice before arrival?
Yes, you will get a 24-hour notice.
What's the difference between interstate and intrastate moves?
Interstate moves are those that involve more than one state. So if you're moving from North Carolina to some other state, you'll need an interstate move (also referred to as cross country move). Intrastate moves, on the other hand, are those that stay within one state (for example: moving from Winston Salem to Charlotte, Durham to Raleigh, etc.)
Will I be offered moving insurance?
Interstate moving companies North Carolina, at least the majority of them, will give you several insurance options. You'll be able to ask for either full or partial insurance.
Verified Movers are familiar with the moving process and the reliable movers operating in the Tar Heel State
When we tell you that there are approximately 20,000 moving companies in our database, that alone is enough reason to convince you that we truly are familiar with some of the best companies all over the USA, North Carolina included. We can point you in the right direction when it comes to choosing movers, but also help you with some regular moving advice that you can find on our blog. Reading Verified Movers is not only a possibility but a genuine recommendation. With all the resources at our disposal, you won't regret getting in touch with us and making us your moving ally. Feel free to enjoy our website and make the most use of everything that's on offer.
Is North Carolina gaining residents?
Americans move more than any other nation in the world. With so many relocations happening in the USA, moving trends are really dynamic and they can change very quickly. The last event that caused massive turbulence in the moving trends was the pandemic of COVID-19 and everything that happened as a result of it. For example, a lot of people have lost their jobs, the economy has taken a turn for worse, some people decided to leave the expensive cities and crowded areas, etc. Anyway, current moving trends are favoring certain states, and one of them is definitely North Carolina. In fact, the Tar Heel State is among the top 5 moved-in states in the nation. North Carolina's biggest cities are growing rapidly, compared to similarly-sized metro areas in other states.
We must say that relocations to the State of North Carolina didn't become popular only after the pandemic. They were popular before as well, but now it's really huge. North Carolina has really become one of the best states to live in, and of course, we'll take a look at why. But we want to show you some numbers first. More than 400,000 people have moved to North Carolina in 2021. Over the last 6 years, North Carolina averages a gain of more than 100,000 residents (when we deduct the number of people who have moved out). And, if we look at the inbound-outbound move ratio, we'll see that 60% of moves are inbound, outscoring the number of outbound ones by 20%. But why is the Tar Heel State so popular? We'll see this in the next section.
The reasons behind North Carolina's growth
The Tar Heel State is posting such great results when it comes to moving trends, which is why there must be a few good reasons why people are looking to move there. And, indeed there are multiple reasons that make North Carolina a great place to live, so let's see what these are.
The economy in North Carolina is booming, especially the tech sector
When you're choosing a place to live, you surely want the economy to be healthy there. Well, for anyone who is looking to move to North Carolina, we have nothing but great news. According to numerous reports, the Tar Heel State is among the top 5 states with the best economy in the country. In fact, some of these reports have placed it at the very top of the list. All kinds of industries are booming in the Tar Heel State, but the most interesting thing about it is that it's becoming a huge tech hub. Raleigh leads the line when it comes to tech jobs, with Charlotte not far behind.
To be fair, a lot of these tech jobs aren't specifically in the tech field. A lot of tech talents are working in the aerospace, automotive, and biotechnology industries. In just a few years, Raleigh is expected to become the second-largest tech hub on the East Coast, only behind New York City. But, rest assured that other industries are healthy as well. So, no matter what your field is, North Carolina will offer you plenty of opportunities. The average yearly salary in the Tar Heel State is $66,000. If you don't think that's a lot, wait until you hear about the cost of living, and then decide whether it's a good salary or not.
North Carolina has one of the lowest costs of living on the East Coast
Compared to the nearby states, North Carolina is very affordable. The cost of living in the state is 90.5, which makes it almost 10% lower than the nation's average. To put that in perspective, Virginia, Maryland, Florida, Pennsylvania, New York, Massachusetts, as well as Washington DC, have a cost of living higher than the Tar Heel State. And, as we all know, Americans are always on the lookout for the cheaper state, especially since the pandemic started and the economic crisis struck the world. What makes North Carolina even better is cheap real estate. With the median home price of $250,000, becoming a homeowner there seems like a great choice. Even in the two largest cities in the state, Charlotte, and Raleigh, the median home cost doesn't exceed $350,000, and even that price is right around the USA average.
The quality of life
A great economy and plenty of chances to save some money are surely a good start for a life of high quality. In general, North Carolina offers so much in various areas, so a quality lifestyle there isn't in question. For example, cities like Charlotte, Raleigh, and Greensboro are not small by any means, so you'll find everything you need there. Chances are good for having a great career. And, as far as free time goes, there is no shortage of activities you can attend. However, what we would like to emphasize is the fact that North Carolina has 41 state parks, 10 national parks, and there are even 4 national forests. A healthy lifestyle is easily accomplishable in the Tar Heel State, so we count that as another reason why people are moving there.
North Carolina's inbound moves: Where are these people coming from?
Since North Carolina became so popular, and it's not uncommon to see people moving all the way from the West Coast to the Tar Heel State, it would take a while to mention all the states that are sending people to North Carolina. Instead, we'll take a detailed look into 3 states that top the list of North Carolina's inbound moves, so let's get into it.
Florida is sending the most people to North Carolina on a yearly basis
Although they don't share a border, Florida and North Carolina have a huge number of relocations between them. For now, we'll focus on moving from Florida to North Carolina, and that relocation alone is done by around 30,000 people every year. Floridians seem to love the Tar Heel State, and considering all the reasons we mentioned before, why wouldn't they? For starters, Florida is 6% more expensive than North Carolina, but you have to consider that a lot of Miamians are going on this relocation. And, Miami's prices are simply too big compared to the ones in North Carolina's largest cities. Job opportunities play a big role as well. Although Florida has a healthy job market, some people simply get better chances up north, especially in the tech sector.
There are several popular routes between the Sunshine State and North Carolina, but relocations from Miami to Charlotte are at the top. More than 2,000 Miamians are going to Charlotte every year. But, they also love Raleigh because around 1,500 of them opt for that route. Both Charlotte and Raleigh are significantly cheaper than Miami, especially when it comes to housing. The median home price is twice higher in Magic City than in North Carolina's duo. Other popular routes include moves from Tampa to Charlotte (around 1,000 relocations yearly) and from Orlando to Raleigh (around 600).
Virginia sends almost as many people to North Carolina as Florida
Relocations between the Tar Heel State and Virginia are very common as well. In fact, almost 30,000 people are moving from Virginia to North Carolina on a yearly basis. Since these states are each other's neighbors, then it's perfectly normal to see this large number of moves happening between them. Motivations for this switch are different, but it's mostly family or career-related. North Carolina offers slightly more opportunities to pursue your career than Virginia. Out of Virginian cities, Virginia Beach sends the most people to the Tar Heel State. However, there is no route that comfortably beats the others. For example, Virginia Beach sends around 1,000 people a year to Charlotte, Raleigh, and Greensboro. The situation is similar with Richmond, so there doesn't seem to be just one place in North Carolina that Virginians prefer, because they're moving to cities all over the state.
New York comes in the third place, with so many people escaping its high cost of living
Many states in the country have welcomed a lot of New Yorkers in the last couple of years. The pandemic really pushed people toward leaving the Big Apple. Of course, New York as a state, in general, is being left, not just NYC. However, it's obvious that the majority of movers are coming from the most populous city in the USA. Why North Carolina? Well, it's not so hard to see why moving from New York to North Carolina is so popular. We can't look past the cost of living difference. New York as a state is not so much more expensive than the Tar Heel State (15%). However, we need to look at NYC to understand why so many people are going on this move.
For example, NYC is 70% more expensive than Charlotte overall. But, the astonishing difference comes from the housing. Homes in NYC are 500% more expensive than in Charlotte. Yes, you've read that right. To put things into perspective, the average rent for a one-bedroom apartment in Charlotte is $1,500, while in Manhattan, it is $4,300 for the same-sized unit. Out of 25,000 people who have moved from New York to North Carolina in 2021, the majority of relocations were from NYC to Charlotte (8,000). Raleigh comes in second, welcoming just over 4,000 people from NYC in the last year. Even Greensboro has attracted more than 1,000 New Yorkers during that period, so it's fair to say that all of North Carolina's largest cities are benefiting a lot from negative moving trends in the Big Apple.
Is there any good reason to leave North Carolina?
No state is perfect, and of course, there are some reasons why you could decide to leave the Tar Heel State. After all, if you're here to look for cross country movers North Carolina with the intention to leave the state, you surely have good reasons for making this decision. Although North Carolina is one of the best states in the country at the moment, here are some reasons why a person might want to leave it. For starters, some towns are still struggling with the high unemployment rate. Living in the shadow of booming economies in Charlotte and Raleigh, they find it hard to be successful. This inevitably leads to increased crime rates, which are affecting North Carolina's overall score (26th state when it comes to safety).
Taxes in North Carolina are neither here nor there. There are a lot of states out there with a higher tax burden than the Tar Heel State, but there are a lot of them that are more tax-friendly. North Carolina is somewhere in the middle. Some people might depend a lot on certain taxes, so they're simply moving to states that suit them better. Of course, family-related reasons and getting a better job opportunity somewhere else is a big motivations for some North Carolinians. And, in the end, the weather can be a problem sometimes, because hurricanes aren't uncommon in the state. Additionally, there is a lack of seasons, since the weather is similar all year long. Some people don't respond well to this kind of climate, so moving somewhere else is certainly an obvious solution.
Where are North Carolinians moving to?
In the few sections below, we'll do the same as with North Carolina's inbound moves, and mention the three states that North Carolinians are moving to the most.
South Carolina is the state that welcomes most North Carolinians
Although South Carolina isn't too popular among American movers, between 25,000 and 30,000 North Carolinians are moving there every year. The reasons for moving from North Carolina to South Carolina are mostly family-related. People are either looking for a more peaceful place to live and start a family or they already have a lot of relatives across the border. So, it's not surprising that this move is most popular in the places that are right around the border between these states. Additionally, South Carolina is less expensive than the Tar Heel State, although not by much.
Moving from Charlotte to Columbia is the most popular choice with 3,000 people completing this move every year, make it this one of the most frequent routes for top movers in Charlotte. And, relocations from Charlotte to Charleston are in the second place (2,000 people a year). Raleigh's residents don't seem too keen on moving to South Carolina, since there is no city in the Palmetto State that is among the top 30 moving destinations from Raleigh.
Florida is the second most preferred destination among North Carolinian movers
Like North Carolina, the Sunshine State is also one of the most popular states among American movers. It's not hard to see why. Everlasting sunshine, a unique lifestyle, and a fair amount of job opportunities are all good reasons for people to move there. North Carolinians are certainly no exception. Almost 30,000 people are moving from North Carolina to Florida on a yearly basis. The numbers fell a little bit during the pandemic, mostly because the interest for Miami is much lower now than it used to be. This is, of course, because of the huge cost of living difference.
In fact, the cost of living difference between Miami and North Carolinian cities is so big that the most common route is from Charlotte to Tampa (1,000 people a year). To be fair, Miami is welcoming just a few hundred residents less from Charlotte than Tampa. Otherwise, similar numbers can be seen with the moves from Raleigh to both Orlando and Miami. Tampa is also the preferred choice among movers from Greensboro since there are around 500 of these relocations every year.
Virginia completes the list of top 3 states that people from North Carolina are moving to the most
Although North Carolina welcomes more residents from Virginia than Virginia does from North Carolina, the number of relocations happening in the later direction is still quite large. Around 25,000 people have moved from North Carolina to Virginia just in 2021. The motivation for this move is quite similar to South Carolina. The closeness of the two states plays a big role. You'll find a lot of family-related moves, but also, people who are not satisfied with their life in the Tar Heel State don't find it too risky to give a chance to Virginia and move back if needed.
The comparison between these two states suggests that North Carolina is a better place to live. The cost of living is lower in the Tar Heel State, and the economy is much better.  But, obviously, that doesn't have to be a deciding factor for everyone. When it comes to frequent routes, Virginia Beach is the most popular choice for North Carolinians who are moving to the Old Dominion. While Chesapeake and Arlington attract some people from the Tar Heel State, they're nowhere near Virginia Beach. Charlotte sends around 1,000 people every year, but top movers in Raleigh are also relocating a few hundred people a year to Virginia's gem.
Moving a business to/from North Carolina: How to do it right?
When a person is in the middle of an office move, a lot of things are on their mind. The pressure of deadlines, the safety of inventory, an ocean of paperwork, etc. It's easy to get lost and completely forget about something. That's why hiring cross country moving companies North Carolina would be incredibly useful, arguable even more than with residential moves. It would take many tasks away from your mind permanently. Also, we wanted to remind you to obtain the necessary licenses when moving your business out of state. Every state has its own agencies that you must contact as soon as possible. In the Tar Heel State, businesses are registered at the Business Registration Division of the North Carolina Secretary of State. It's crucial that you don't forget it because otherwise, the future of your business could be in jeopardy.
DIY move: Should I consider it?
All that we can say about DIY relocation is that they are doable, but we can't recommend them. If the move was local, maybe we could have more pros and cons to assess. But, when it comes to cross country moves, it is a risky endeavor. Apart from the fact that you'd be saving money, there are no other clear benefits of doing this without professionals. Relocation with cross country moving companies in North Carolina will be painless, stress-free, quick, and most importantly safe. So, while you're surely able to complete a DIY move without it being a disaster, hiring moving experts from the Tar Heel State is a strong recommendation.
Verified Movers are here for your convenience
Coming across a professional moving team you can rely on can prove to be quite the challenge. It can take a great amount of your time and energy. Luckily, there's a simple solution, and that's turning to Verified Movers. We are here to help you out as much as we can, and together, we'll ensure that your belongings are in the safe hands of trustworthy cross country moving companies North Carolina. By using our platform, you will find it easy to locate the perfect moving team that will be able to cater to all your needs. Check out our website today and feel free to make the most use of all of our resources.
Facts About North Carolina
01. Main Information
Popular Cities
Charlotte, Raleigh, Greensboro, Wilmington, Asheville
Governor
Roy Cooper
US Senators
Richard Burr, Thom Tillis
State Website
State Moto
To Be, Rather than to Seem
State Nickname
Old North State
02. Geo Population
Area (sq mi)
53,819 sq mi
Total Population
10,701,022
Highest Elevation
6,684 ft
Lowest Elevation
Sea level
Time Zone
Eastern/UTC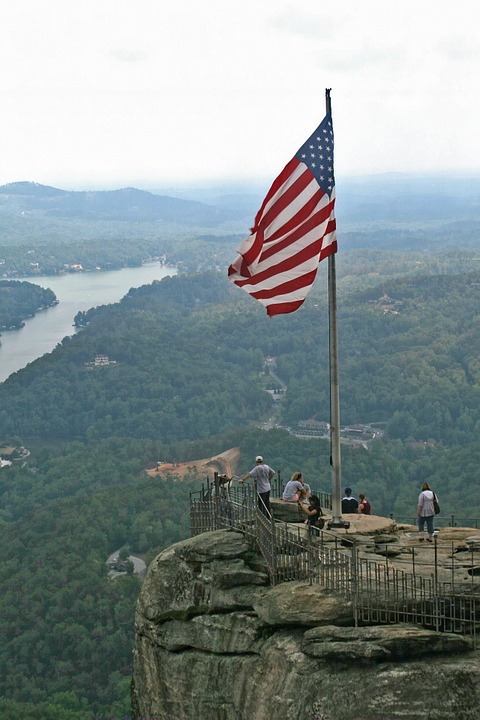 03. Education
Top 5 Elementary Schools
Durham Academy, Providence Day School, Charlotte Country Day School, Charlotte Latin School, Ravenscroft School
Top 5 Middle Schools
Cary Academy, Durham Academy, Providence Day School, Charlotte Country Day School, Charlotte Latin School
Top 5 High Schools
North Carolina School of Science and Mathematics, Cary Academy, Raleigh Charter High School, The Early College at Guilford, Durham Academy
Top 5 Colleges
Duke University, University of North Carolina at Chapel Hill, North Carolina State University, University of North Carolina at Charlotte, Wake Forest University
04. Rates
Crime Rate
27.29
Employment Rate
58%
Average Income (household)
$54,602
Poverty Rate
14.70%