Relocation is a period when we are finishing one chapter in our lives and starting a new one. Many people feel excited and happy because of that, but many feel sadness and even depression. For that reason, it is important to acknowledge your feelings especially if you are moving from one state to another. One of the first steps in dealing with these emotions is to delegate your relocation to professionals. Use Verified Movers to find a reliable moving company to help you with your relocation and take time to prepare yourself for a new location. Moving from Arizona to Colorado means that you will have to adapt to a different lifestyle. Read about what are the similarities and differences between Arizona and Colorado. 
Cost of living in Arizona vs cost of living in Colorado
Before you start your research on the best interstate moving companies Arizona has to relocate you to Colorado, it is important to prepare your monthly budget. Moving from Arizona to Colorado means that your cost of living will be higher. The cost of living in Colorado is 31.4% more expensive than in Arizona. The biggest difference between these two states is seen in the expenses needed to pay rent. Arizona has 30.09% lower rent prices than Colorado.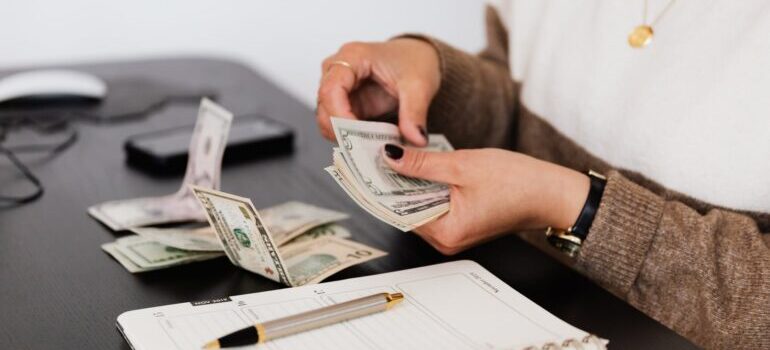 If you decide to rent an apartment, on average, for a one-bedroom apartment in the city center of Denver, CO you would have to pay 1795$. For the same apartment in Phoenix, AZ you would need 1415$. If you decide to buy an apartment be aware that the difference is much higher. For one square meter in City Center in Denver, you would need 5345$, while in Phenex 3655$. Also, eating in restaurants and groceries are more expensive in Colorado as well. Restaurant prices are 6.81% higher, while grocery prices are 9.73% higher in Colorado than in Arizona. 
Moving from Arizona to Colorado because of the job market
Without any doubt, Colorado is more expensive to live in than Arizona. However, there is a difference in average salary as well. While the average salary in Arizona is 58 860% a year, in Colorado is 63 280$. This means that even though the cost of living in Colorado is higher you will be able to have the same quality of life as in Arizona because the salaries are higher in Colorado.
Arizona has seen positive growth when it comes to the job market. Still, this shouldn't be the reason to stop you from moving to Colorado as per a study done by WalletHub, Colorado Spring has been ranked among the ten best cities for job opportunities. Even with a pandemic and the global financial crisis Colorado increased its hourly minimum wage and it is expected to increase more in 2022.
Colorado has one of the best education systems in the country
If you have a family, education is one of the important factors to consider when moving to another state. It is natural that you want the best education for your kids as this will be something that will influence their future. When moving to another state make sure to do good research about the movers that will relocate you and schools that will educate your children. The good news is that the interstate moving companies Colorado has are great, but the education system that Colorado has is even better. Colorado is among the first five states that have the best education system.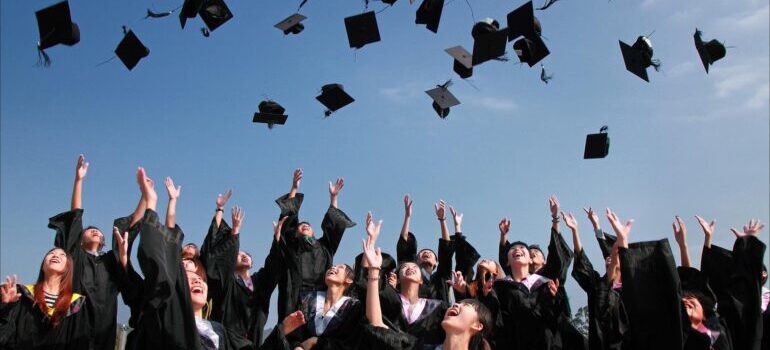 Certainly one of the reasons why Colorado has a better education system than Arizona is the ratio of students per teacher. The student-teacher ratio is 15.5% higher in Arizona. This means that in Colorado one teacher has fewer students to focus on and work with. Also, Colorado invests more in schools, education, and its students. For example, Phenix spends 28.5% less than Denver per student. All these numbers show that education is one of the main benefits when moving from Arizona to Colorado.
Quality of life comparison
If you are living in Arizona you already know that this place has so much to offer. From its amazing parks and trails for walking and hiking, numerous choices for sports recreations, and over 200 golf courses it is certainly a place that has many outdoor options. Add to that cultural diversity that is seen through the diversity of restaurants and you will realize that living in Arizona has a lot of pros.
However, based on U.S. News & World Report's list of the best places to live for quality of life in 2020-2021, Colorado is among the states that are on top of the list. Just like there are Top Movers in Denver to assist you with your relocation, there are top outdoor places that will make your relocation to Colorado worth it and your quality of life much better.
Moving from Arizona to Colorado because of outdoor activities
Just like Arizona, Colorado has four seasons climate. Regardless of the weather conditions, Colorado has to offer a variety of outdoor activities throughout the year. From incredibly picturesque parks and sceneries to beautiful lakes and rivers, you can be certain that you will not miss outdoor activities in Colorado. And this is something that is important in order to have a good quality of life. Being outside and having any type of recreation after a long day at work is important for your mind and your body.
Some of the fun activities that you shouldn't miss once you move to Colorado are:
Mountain biking
Horseback riding
Rock climbing
Fishing
Rafting
Without any doubt, relocation from one state to another can be a challenging process. But once you discover all the benefits of Colorado and the similarities that it has with Arizona you will not regret this decision. If you spent many years living in Arizona, it is normal that moving from Arizona to Colorado is emotional for you, but it has many advantages.