New York is a diverse and energetic state mixed with small and big cities same us with suburbs and farmlands. It is a rich and beautiful in different cultures you can meet everywhere you go in NY. If you are thinking about moving to one of the most populated states in the USA, there's a lot to consider. Verified Movers guide your way to NY by providing you with the best cross country moving companies New York.
Long Distance Moving Companies New York
Facts About New York
01. Main Information
Popular Cities
New York City, Rochester, Buffalo, Albany, Syracuse
Governor
Andrew Cuomo
US Senators
Chuck Schumer, Kirsten Gillibrand
State Website
State Moto
Ever Upward
State Nickname
The Empire State
02. Geo Population
Area (sq mi)
54,555 sq mi
Total Population
19,299,981
Highest Elevation
5,344 ft
Lowest Elevation
Sea level
Time Zone
Eastern/UTC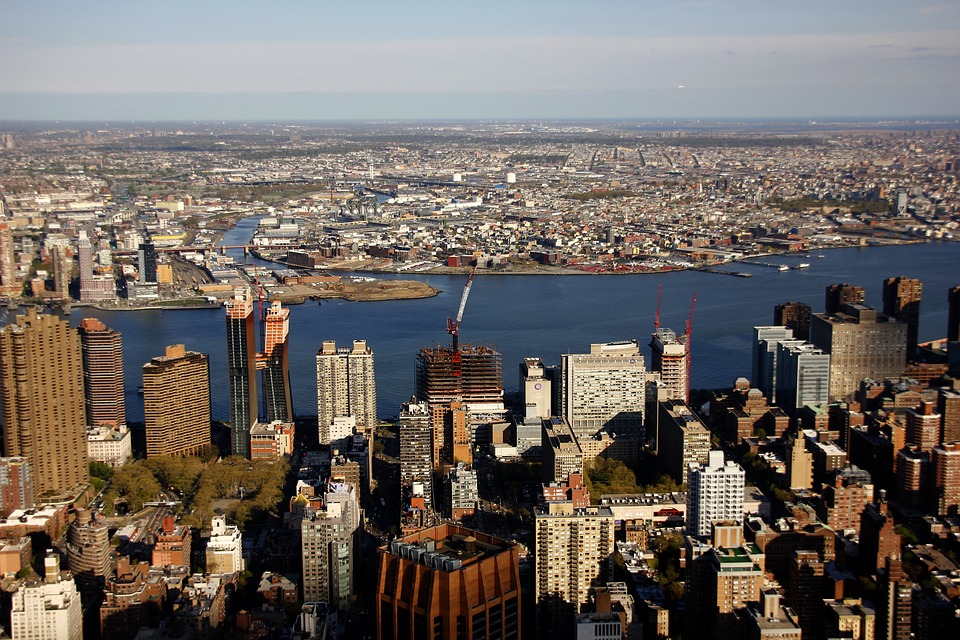 03. Education
Top 5 Elementary Schools
Trinity School, Horace Mann School, Collegiate School, The Brearley School, Dalton School,
Top 5 Middle Schools
Trinity School, Horace Mann School, Collegiate School, The Brearley School, Dalton School
Top 5 High Schools
Trinity School, Regis High School, Horace Mann School, Collegiate School, The Brearley School
Top 5 Colleges
Cornell University, Columbia University in the City of New York, New York University, University of Rochester
04. Rates
Crime Rate
17.32
Employment Rate
60%
Average Income (household)
$68,486
Poverty Rate
14.07%
Having a smooth and simple cross country relocation is more than just a possibility, so long as you have the help of experts guiding your way. Coming across some of the best cross country moving companies New York has to offer may seem hard, proven that there is a whole plethora to choose from. However, with Verified Movers, you will find it rather straightforward. Our platform is brimful with quality companies for you to choose from. Our database contains all the important information on these companies, as well as state to state movers reviews New York, speaking of the quality of their services first-hand. Verified Movers allows you to gain a comprehensive insight into the work of these movers, thus helping you decide upon the best one for your particular needs.
Should you hire a mover when moving to another state?
Have you thought about it, and decided that relocating to the state on New York is the best thing you can do at this point? Great call! We love NY as well! Verified Movers are sure that you'll find a lot of joy and satisfaction here. But there's still one big call to make before everything else. And that would be – are you going to hire interstate moving companies New York to take care of everything for you? Or will you handle your move all by yourself? This isn't an easy call to make either;
If you ask us – we'll obviously advise you to hire interstate movers New York to handle your relocation. Professionals know how to handle this task. Quickly and efficiently. But it's not just because we're interested in you hiring our cross country movers New York, there are quite a few objective reasons as well. For example, remember that if you move on your own, you can make a mistake or two. And these mistakes can cost you a lot of time and energy. So, while you save money in the beginning, you'll probably end up paying more later on. There is no need for you to risk your well-being. Leave all the hard work to our seasoned professionals.
Why choose Verified Movers and its cross country moving companies New York?
Verified Movers is a company representing moving professionals that understand their customers. Our cross country moving companies New York will make sure you relocate in no time, at affordable rates, and with no stress included. Simply put, these experts have been through and seen it all. They know how to address any and every situation in the most adequate way, thus ensuring successful relocation. If not for the time and effort they will save you, then it is worth hiring them for the peace of mind they will provide. Just knowing that all will work out well will mean a lot during your cross country move.
Verified Movers allows you to find these experts in the easiest, most secure manner. Our platform will help you find all the important information on these companies in no time. You will also get to read all the comments from the previous customers, learning further about the quality of the movers' service. We support honesty and transparency, making sure that the comments on our platform are genuine. Along with other safety checks, we make sure to promote reliable, professional, and hard-working companies, while also shedding light on the ones that are not worthy of your time or money.
Moving services for everyone's needs
No relocation is the same. Just as we all differ, so do our needs, wants and possibilities. Relocation companies know this too well, and thus make sure to offer a whole plethora of services, making sure everyone has a chance at having adequate assistance. Here are some of the most popular services people opt for:
commercial – move your offices or other business facilities with the help of most professional interstate movers in NY.
residential – let cross country moving companies New York transport your belongings in no time!
military – movers help the countries bravest to relocate to their new homes. Quickly and efficiently!
packing – let the professional moving team prepare your belongings for safe transportation!
storage – in or out of the state of New York.
Cross country moving companies New York can help with every part of your move
If you want to live in the state capital and most populous city in NY, you need professional help for moving your large items into a tiny apartment in NYC. Interstate movers NY know how to pack light and efficiently for relocation to NYC.
Many people who want to move to NY to pursue their dreams and to find a job. How to do it? The simple answer is – network, network, network. After you relocate to NY, don't be afraid to ask for help ad to introduce yourself. Check all the job postings on the internet, and don't forget to check out resources like LinkedIn and Craigslist.
There are some industries in which New York is simply the best
Publishing and Other Media – New York is on the top for broadcast television and radio.
Theatre and Music: If you want to make it in theatre, then you must move to New York! There isn't better place for it. New York is a top market for performance music.
Advertising: Top agencies in New York offer you great jobs in advertising or marketing.
Investment and Finance: Two famous words: Wall Street.
Fashion: New York is famous as one of the world centers for top designers.
Since New York is so diverse and advanced with population density and average income, you should consider visiting it before you hire cross country moving companies New York. Drive around your area and neighborhood before you make the final decision to move. You should feel safe and comfortable in your new living space.
Cross country moving companies by cities in New York
Count on Verified Movers' help for a smooth move
Let professional cross country moving companies New York take care of your relocation, and enjoy every step of the process. Verified Movers are here to make sure you have the most adequate moving team at your side. Make sure to reach out to us if you have any questions or concerns, and we will be happy to help.