A cross country relocation does not have to be a tiresome and arduous process, so long as you have the right assistance at your side. And, Verified Movers are here to ensure that is the case. With our vast database, filled with reliable and professional cross country moving companies Montana, you will have no trouble finding the team that suits your needs and meets your standards. Apart from providing you with all the necessary info for making the right decision, we also share other people's experiences with those same companies, giving you a comprehensive insight into the quality of services these movers are offering. Verified Movers has your back. And, Verified Movers will also help you if you ever want to relocate across the Treasure State. Like we have a unique selection of interstate movers, we can also provide you with a list of long distance moving companies Montana. So, it's fair to say that everything you need in terms of finding movers is here on our platform. Therefore, don't wait and visit us right away!
A commercial or household relocation to Montana is easy to accomplish when you turn to cross country moving companies Montana. Interstate movers are skilled agents who know everything about every big city and small town in Montana. In every place, they can provide you with short-term and long-term storage solutions. Licensed and bonded moving agents successfully coordinate every interstate move in Montana. These professionals are easy to find in our database.
The cost of moving across the country
If you're wondering how much are cross country moving companies in Montana going to charge you for their assistance throughout your move, we'll try to give you as precise information as possible. So, first of all, you need to know that the moving costs depend on many factors. For example, the distance between point A and point B is certainly one of them. Next, we have the weight of your shipment. While these two are the main ones, there are several more such as special services, moving date, the difficulty of loading, etc.
In order to give you the best possible estimate, we're going to need a few details. The good thing is you can share them with us through our quote calculator option. It's very easy to fill it out on our website. And, once you do, you'll get your estimation in the blink of an eye. Meanwhile, we're going to share some average prices, to give you some idea of what the relocation cost is usually like.
Moving from Montana to Idaho; $1,900 – $3,500
Moving from Montana to Washington; $2,100 – $3,800
Moving from Montana to California; $2,500 – $4,500
Moving from Montana to Texas; $2,800 – $4,900
Moving from Montana to Florida; $3,500 – $6,000
Cross country moving companies Montana can provide you with many services
When talking about the upsides of relocating with professionals, aside from the safety of your items, moving services are right up there among the biggest benefits. No matter the size of the task, in our database, you'll find cross country movers in Montana that can help you with it. So, have a look at some of the services people commonly ask for.
Residential moving
Senior moving
Furniture moving
Storage services
Junk removal
Packing services
College moving
Also, you can ask for some specialty item moving services. They are mostly based around the expert relocation of delicate items, such as:
Pool table moving
Fine art moving
Piano moving
Antiques moving
Steps towards tracking down reputable interstate moving companies in Montana
Before we go into any further details about the benefits of relocating with professionals, it's important to show you how to find some of the best moving companies in the business. And, by doing that, you'll also eliminate the chances of ending up with fraudulent movers, which is essential.
A short license check always comes first
Moving companies in the United States have to be licensed. Depending on the nature of their services, they are either regulated by local and state agencies or federal ones. Well, since cross country movers Montana are operating all over the USA, they are regulated federally. Firstly, they have to register at the US Department of Transportation. Then, they receive a unique USDOT number upon registration. You can either find that number on the company's website or ask them to provide you with it. Once you gather this number, go to the website of the Federal Motor Carrier Safety Administration and search for a company by using the USDOT number in question. Moving with unlicensed individuals is always a great risk, so do this license check in order to be safe.
Spare some time to take a look at the cross country moving companies Montana reviews
Even though the license check naturally comes first, and it is the best place to start, looking at reviews is as important as checking the licenses. After all, every company can obtain the permits but be bad at what they do. Or, looking for some less obvious ways to scam their clients. You don't have to be scared of this, simply because cross country moving companies Montana reviews will tell you if the company is really good at what they do. And, you can easily find these testimonials all at once at Verified Movers reviews. Our review platform is very easy to navigate, and the testimonials you find here have all been thoroughly checked for legitimacy, so make sure to check it out.
Reasons why you should jump into your moving adventure with Verified Movers
Well, we partly talked about this in the previous section. We have reviews available for you to read, to assess which company is worthy of your trust. So, you'll find out which interstate moving companies Montana are legitimate and true professionals. And, when it comes to the selection of these companies, rest assured we have more than enough of them. Looking at the whole of the USA, there are more than 21,000 moving companies in our database. As far as Montana goes, there are many of them as well. So, we're the only place you need to be to search for interstate movers in the Treasure State. And, you can also visit our blog if you need some help with other moving tasks.
FAQ
Is there something that cross country movers Montana will refuse to move?
Some hazardous substances as well as flammable items won't be accepted in the moving truck. For example, ammunition, fireworks, pool chemicals, gasoline, etc. are on the list of items that most interstate moving companies Montana won't move. So, check with your movers what you can or cannot move before you start packing.
When is the ideal time to relocate from the Treasure State?
We'd have to say summer. But, we especially need to emphasize that winter should be a no-go. Winters are really harsh in the Treasure State, and you as a Montanan probably know that better than anyone. However, prices do fluctuate during the year based on demand. And, since the demand is high during the summer, this is when the relocations out of Montana are most expensive. Unlike summer, winter, especially January, offers the cheapest moves because there aren't people leaving Montana in that period.
How long will the whole moving journey last?
Like the moving costs, the duration of your journey depends on a lot of things. The most notable one, however, is the distance. Usually, interstate moves last between 2 and 3 weeks. But, if you're moving really far away to states like Florida, New York, etc., the transport of your goods could last around one month.
When should I contact interstate movers in Montana to schedule a moving date?
We advise you to get in touch with cross country movers Montana as early as you can, ideally 1 or 2 months in advance. This way, you're making sure that you'll prepare everything on time, and relocate smoothly.
Montana is currently neither gaining nor losing residents
Snowy Treasure State has never been the prime moving destination in the USA. However, after some years with negative moving trends, it's back on the track and now the moving trends here are pretty much neutral. To be precise, we had 49% of inbound moves in Montana over the course of 2022, meaning that 51% of relocations were outbound. It's not ideal, but there are some states that are much worse in this category. So, what we'll do now is analyze both inbound and outbound moves in Montana, so stay tuned.
Montana's outbound moves
The reasons why people are leaving Montana are quite straightforward. First of all, there are better opportunities in some other states that aren't far away. In fact, some of them are right in the neighborhood. Apart from that, cold and harsh winters are definitely not something that attracts people. Well, it may attract tourists, but not people who are looking to live in such conditions long-term. Here is where Montanans are moving to the most.
The majority of Montanans aren't going far away, since Washington, Idaho, and Oregon are the most common choices
With over 5,000 relocations last year, moving from Montana to Washington was the most popular move from the Treasure State. Washington is much more expensive than Montana, but it's one of the most beautiful states in the country. And, of course, more importantly, it has a very strong economy with a huge number of job opportunities. Seattle is very appealing to Montanans, and most of them who relocate to WA are choosing this city. Even though Billings and Missoula are the two biggest cities in MT, the most common route is actually from Great Falls to Seattle with just a little less than 500 moves last year. Billings and Missoula sent around 100 fewer residents to Seattle than Great Falls.
Virtually the same number of people relocated from Montana to Oregon and from Montana to Idaho last year. These two states are apparently equally popular among Montanans, since both welcomed around 3,000 of them. Idaho and Oregon are obvious choices. They are very popular among movers from this part of the United States. Both of them have very good moving trends, especially Oregon. They're offering a healthy lifestyle to their residents paired with great opportunities. So, it makes sense for Montanans to move there, and they're most choosing Boise in ID and Portland in OR. But, there is no clear-cut favorite when it comes to frequent routes. A few of Montana's cities are sending around 100 people a year to each of the aforementioned cities in Idaho and Oregon.
What about Montana's inbound moves?
Well, Montana certainly has its qualities. Most notably, it is a very peaceful state, and it's less expensive than some of its neighbors. So, here is where the majority of Montana's newcomers are moving from:
California
Colorado
Washington
Idaho
Utah
Interestingly, in the first two places, we have two states that weren't mentioned when we talked about inbound moves. But, there's a simple reason why moving from California to Montana, as well from Colorado to Montana are such popular choices. The huge costs of living in these states pushed a lot of people towards leaving them. While Montana isn't among the least expensive states, it's certainly much more affordable than these two. 5,000 people chose to leave the Sunshine State for MT last year, while slightly less than 4,000 people decided to relocate from Colorado to Montana during that same period. Billings was the most popular city for Coloradoans and Californians who moved to Montana, welcoming a bit over 100 people from Los Angeles and Denver.
DIY moves are rarely worth it
Finally, as we are getting ready to wrap things up, we wanted to once again emphasize the importance of hiring movers when relocating across the country. Apart from lower expenses, DIY moves have no notable benefits. In fact, they will probably leave you physically, and maybe even mentally, exhausted. So, there's really no point in relocating on your own. If it was a local move, maybe we would have a different discussion. But, when it comes to cross country moves, everything has to go according to plan. The only way to ensure that is by asking reputable cross country moving companies in Montana for some assistance, and we really think that this is what you should do.
Cross country moving companies by cities in Montana
Verified Movers are here to ensure you have the best cross country moving companies Montana at your side
Having an experienced moving team at your side is your best bet for a smooth, stress-free, and successful moving experience. However, coming across these experts is harder than you may think. You can never really tell who is worthy of your trust, time, and money. However, Verified Movers are here to help out. Our platform is filled with useful information on the cross country moving companies Montana, as well as reviews from previous customers. We make sure to provide you with a unique perspective on the quality of services and customer support these businesses offer, thus allowing you to make the soundest choice. Therefore, don't wait and have a look at our platform today!
Facts About Montana
01. Main Information
Popular Cities
Billings, Missoula, Bozenman, Butte
US Senators
Jon Tester, Steve Daines
State Website
State Moto
Gold and Silver
State Nickname
Big Sky Country
02. Geo Population
Total Population
1,139,507
Highest Elevation
12,807 ft
Lowest Elevation
1,804 ft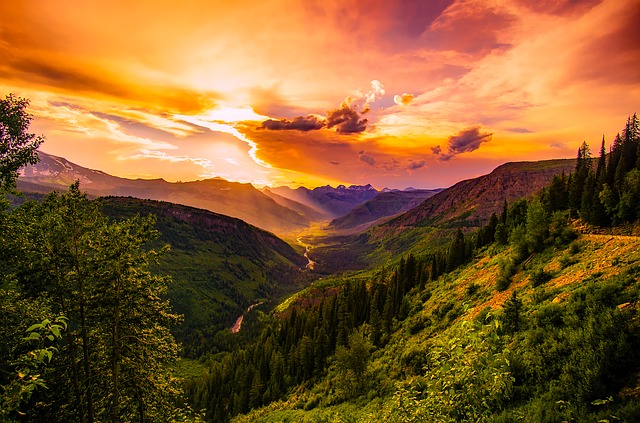 03. Education
Top 5 Elementary Schools
Creston School, Cardwell School, Fort Benton Elementary School, Amsterdam School, Fairfield Elementary School
Top 5 Middle Schools
Cardwell School, Charlo Junior High School, Clancy Junior High School, Highwood Middle School, De Smet Junior High School
Top 5 High Schools
Bozeman High School, Billings Central Catholic High School, Mount Ellis Academy, Loyola Sacred Heart High School, Glacier High School
Top 5 Colleges
Montana State University, The University of Montana, Montana State University Billings, Montana Tech, Carroll College
04. Rates
Average Income (household)
$60,560