Cross Country (Interstate) Moving Companies New Jersey
Get Your Instant Moving Quote
Sponsored Companies

Verified Business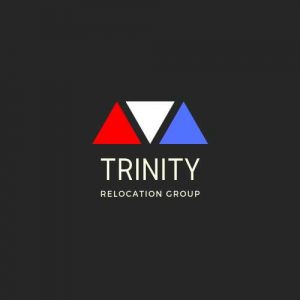 2300 Palm Beach Lakes Blvd Suite 301, West Palm Beach, FL, USA
Moving rarely comes easy, especially when you are looking to relocate across the country to New Jersey. But there is a bright side. You see, many things can influence the course of a move and the toll it takes on you. And perhaps one of the most important influencers is the decision on whether or not to turn to cross country moving companies New Jersey. If you do make the choice to hire a professional long distance moving company, you will need guidance. And that guidance comes in the form of certified interstate movers' reviews.
Facts About New Jersey
01. Main Information
Popular Cities
Newark, Jersey City, Trenton, Princetown, Atlantic City
Governor
Phil Murphy
US Senators
Bob Mendendez, Cory Booker
State Website
State Moto
Liberty and Prosperity
State Nickname
The Garden State
02. Geo Population
Area (sq mi)
8,722.58 sq mi
Total Population
8,908,520
Highest Elevation
1,803 ft
Lowest Elevation
Sea level
Time Zone
Eastern/UTC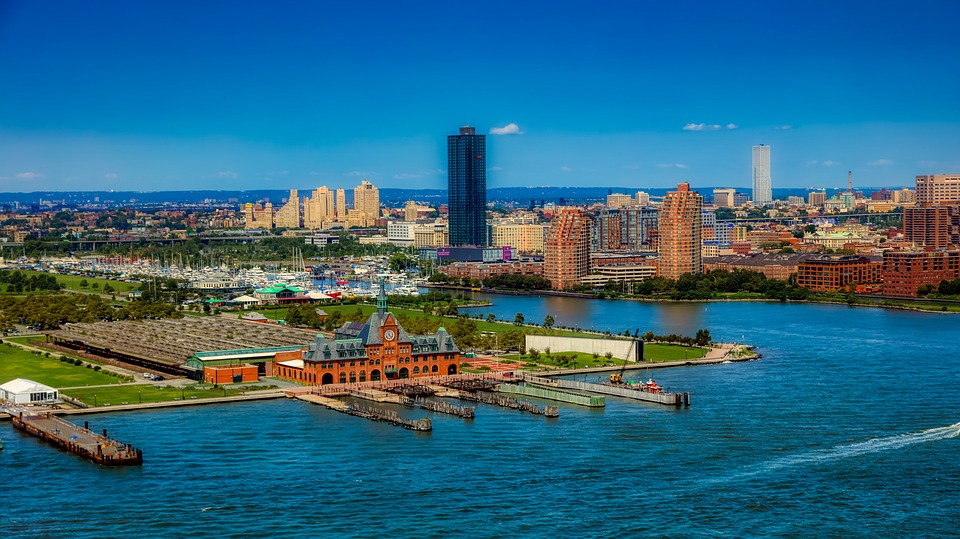 03. Education
Top 5 Elementary Schools
Riverside, Glenwood, Franklin, Deerfield, Travell
Top 5 Middle Schools
Tenakill, Millburn, Community, Thomas R. Grover, Sea Girt
Top 5 High Schools
McNair Academic High School, High Tech, Chatham, Summit, Hackensack
Top 5 Colleges
The College of New Jersey, Rutgers–New Brunswick, Seton Hall University, Montclair State University, Princeton University
04. Rates
Crime Rate
21,914
Employment Rate
4.30%
Average Income (household)
$71,637
Poverty Rate
10.00%
What should you expect from New Jersey
The fact is that the Garden State has a particular atmosphere that is very hard to explain. It is different from other states you might have resided in until now. It is a place that will welcome you and provide you with a certain peace and quiet, whilst still giving you the chance to live life to the fullest. And New Jersey interstate moving companies follow the same principle.
Although a small state, New Jersey is well divided
Broadly speaking, New Jersey is divided into three different regions, each with its own culture and geography. These regions are:
North Jersey
Central Jersey
South Jersey
Although cross country moving companies New Jersey will swear to you that only North and South Jersey exist. When it comes to Central Jersey, they swear it only exists on paper.
There is a total of 565 municipalities in New Jersey, which are grouped into seven Metropolitan Statistical Areas by the Office of Management and Budget. Since New Jersey is such a small state, this means that the average size of each municipality is only 15 square miles. However, the actual size of each municipality can vary greatly.
https://www.youtube.com/watch?v=3DeGaPcg6fc
Cross country moving companies New Jersey have pretty balanced weather conditions
What most interstate movers suggest to clients is to research the climate of the new state they plan to move to. And when it comes to New Jersey climate, it is as it should be. The summers are usually hot and humid, with temperature ranging from 60-80°F. Winters are quite cold on the other hand, with an average temperature between 16-30°F. Do bear in mind that there are always weather phenomena which can influence these conditions So, be mindful not to choose the hottest or coldest months to relocate to New Jersey.
Best places to arrange for interstate moving companies New Jersey to move you to
These are the largest cities in the Garden State to consider for your new home: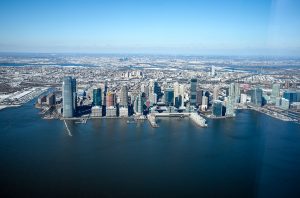 Newark
Jersey City
Paterson
Elizabeth
Trenton
Clifton
Camden
Passaic
Union
East Orange
When it comes to New Jersey transportation, it is fairly straightforward in most cities and towns. The fact is that the public transportation is well-coordinated and covers most parts of the largest cities. When it comes to smaller towns, the choice of transportation is of a more healthier nature. People prefer bicycles or simple walks when the weather is nice. On other occasions, the ownership of a car is preferable and quite affordable, in case you are looking to arrange for car transportation services.
Choose your best option when moving to NJ
Yes. This part is really important. Every moving project is unique. No matter if you are planning on moving locally, long distance or to another state. And that is precisely what makes things so hard. You can never know what to expect. However, with one of the best cross country moving companies New Jersey has to offer and Verified Movers by your side – you can move with a smile on your face. In no time. And at an affordable rate.
Organization is everything
Time is a luxury when moving. And that is precisely why you shouldn't waste any of yours. Start organizing your move well in advance and avoid problems. Having a plan in place will make things easier in the long run. Moving across the state lines is a serious task to take on. And you know what they say – it is better to be safe than sorry. And if you need some assistance, feel free to contact our interstate movers New Jersey. They are more than happy to provide you with all the assistance that you might need.
How to make your relocation to New Jersey smooth and simple?
The answer is pretty simple actually. All you need in order to make your relocation as smooth and as enjoyable as possible is to start looking for cross country moving companies New Jersey on time, and once you do – you need to choose a professional that can satisfy all your moving needs. No matter how unique they might be. Moving is complex task to take on. And in most cases – something that can take a lot of your time and energy. However, finding the right interstate mover in NJ are is something that can make things much simpler for you.
Your satisfaction is all that matters
Yes. There are no two relocations that are completely the same. Just like we all are, moving projects are all unique. That is why you need to think about your specific needs. What is it that you are looking for? When are you planning on moving? What kind of assistance are you looking for? Ask yourself these questions and as soon as you get some answers – start looking for the mover that can satisfy your unique needs.
Auto shipping – something our interstate movers NJ can help you with
Most people forget about their vehicles when moving across the state lines. But, we and our cross country moving companies New Jersey are here to remind you to take care of yours. Visit DMV and prepare your car for the move. This way you will avoid moving problems, scams and injuries. All at once.